On this page, you'll learn everything you need to know about betting on soccer in Australia. We've got a perfect blend of domestic brands and international betting sites you can wager on, all of which have packed-out soccer sections. Many will also accept payments in Aussie dollars, and support local payment methods like iPay and BPAY. We'll also explore the top free bet offers, betting markets, streaming services and more which are available to Australian fans of the beautiful game.
All
Cash Out
Each Way
Enhanced Odds
Harness racing
Live Streaming
PayPal
More Filters
Trusted domestic bookie for soccer betting
Trusted domestic bookie for soccer betting
Weekly soccer promos
Good selection of payment options
Same-game soccer multiples are easy to place
9.7
Visit Site
T&Cs apply
Leading international brand for soccer bets
Leading international brand for soccer bets
Live greyhound streaming
Virtual greyhound betting
Regular specials
9.6
Visit Site
T&Cs apply
Offers live streaming of soccer matches
Offers live streaming of soccer matches
Some of the best soccer odds around
Massive range of soccer markets
Speedy payouts on your soccer winnings
9.5
Visit Site
T&Cs apply
Lowest minimum wagers on soccer
Lowest minimum wagers on soccer
Fast payments via PayPal
Live streaming
Dedicated mobile betting app
9.5
Visit Site
T&Cs apply
Fast withdrawals on soccer winnings
Fast withdrawals on soccer winnings
Spread betting markets for soccer
Helpful customer service
Intuitive interface for inexperienced soccer bettors
9.4
Visit Site
T&Cs apply
Top-notch mobile option for soccer bettors
Top-notch mobile option for soccer bettors
Extensive mobile features
Highly competitive soccer odds
Powerful partnership with Ladbrokes
9.4
Visit Site
T&Cs apply
How We Rank the Best Online Soccer Betting Sites
A wide range of betting sites let you bet on soccer from within Australia, based both inside and outside the country. We've analyzed these extensively to bring you the top options, which you can check out above. This research was done according to a strict set of criteria, and you can see the most important ones below.
The more soccer markets a bookie has provided, the better. For Aussie punters, the A-League is obviously a must-have, alongside the biggest European leagues and cups. We've also rewarded sites like Unibet featuring international matchups across the AFC Asian Cup and Confederations Cup, and domestic matchups in the AFC Champions League.
It's not only the number of soccer markets which is important, but the quality of the odds for those markets. We've carried out comparisons on all our recommended Australian betting sites, to ensure their prices are at least in line, if not better than their competitors'.
For many Australian soccer fans, in-play is the dominant way to bet nowadays. That's why we've analysed the live betting tools for soccer on each top bookie. In particular, we've gauged them for the speed with which wagers are placed and cashed out, and the quality of the odds you're offered on live soccer matches.
Promotions are the easiest way to make your money go further in soccer betting. While advertising welcome offers is forbidden in Australia, Ladbrokes do have a couple of high quality deals hiding behind the scenes. Punters can benefit from both these and ongoing deals on soccer. We've analysed these promos for clarity, fairness, and – of course – the value they offer.
On-the-go betting has replaced desktop-based gambling for many soccer fans. That's why we've also tested the apps for every top Australian sportsbook. We've especially focused on how quickly the soccer section loads, how easy it is to operate on a smaller screen, and whether the most important features (like live betting tools) from the desktop version have been carried over.
Key Features for Soccer Betting Sites
It's always preferable for a soccer betting site to have as many special features as possible. For modern punters, it's naturally desirable to have as much functionality and choice available as possible regardless if you are betting on local soccer or international leagues.
With that said, there's a clear division between features which are actually practical, and those which are simply pleasant bonuses. For our money, five features are especially important for soccer bettors: live betting, live streaming, handicap markets, cashout tools, and bet builders. Each can either help to shape your soccer betting strategies, or greatly enhance your overall experience. Below, you can see how each of our top soccer sportsbooks tick each box in turn.
| | | | | | |
| --- | --- | --- | --- | --- | --- |
| Sportsbook | Live Betting | Live Streaming | Handicap Betting | Cashout | Bet Builder |
| PalmerBet | | | | | |
| Ladbrokes | | | | | |
| Sportsbet | | | | | |
| Unibet | | | | | |
| PointsBet | | | | | |
| BetStar | | | | | |
Soccer Betting Guide
Modern Australian sportsbooks are incredibly simple to use, regardless of your experience level. If you're a complete newcomer though, we're happy to provide you with a little extra guidance. Here's a quick and easy guide on exactly how to place a soccer bet, using Ladbrokes as an example.
Popular Soccer Betting Promotions in AU

Online sports betting is completely legal in Australia, but the rules around special offers are extremely tough. Unfortunately, this applies to soccer betting just as strictly as it does to other sports.
That said, the cupboard isn't completely bare here. In addition to a couple of 'Deposit Match' welcome offers to kick-start your soccer betting account, there are a handful of ongoing promotions available. These are the three best ones to target.
Early Payout
Early Payouts – available at sites like Unibet – have a strong argument for being the best offers of all for soccer bettors. As the name suggests, they actually pay out your wagers early, before the final outcome has been confirmed.
One classic example is '2 Goals Ahead, Early Payout'. With this deal, you place a Match Result wager backing one team to win. If they go in front by two goals at any point, your bet will automatically be counted as a winner. Even if they went 2-0 up in the first half, then imploded and lost 3-2 in the second half, your winnings would still have been dished out.
Odds Boost
This is easily one of the most common promotion types of all. It's widely-available too, with Ladbrokes being just one of our recommended sportsbooks to offer it.
An Odds Boost will artificially inflate the odds of an individual wager. Often you will be given a fresh one every day, which can then be used on a soccer market of your choice. If you're being offered regular odds of 3/1 on Adelaide United to beat Brisbane Roar, for example, you might use an Odds Boost to get this up to 5/1.
Accumulator Insurance
Accumulators are one of the most fun bet types you can place on soccer, but their big drawback is obviously how difficult they are to win. Accumulator Insurance helps to dramatically improve your chances in this respect.
With this offer in place, if just one leg of your eligible soccer accumulator loses, the overall acca will not be counted as a loser. Instead, your stake will simply be refunded instead. Acca Insurance isn't quite as common in Australia as in other countries, but * is one site which does offer it.
Soccer Bonus Bets Key Terms
Welcome offers are nowhere near as popular in Australia as they are elsewhere. That's because – as they can't be advertised – you don't know exactly what you're getting into before signing up with a bookie. Both these and ongoing deals are still available though, and – if you're interested – these are the main types of T&Cs to be aware of.
Different states in Australia have different rules on betting promotions. Punters in New South Wales, for example, are completely banned from getting bonus bets. Be sure to check that you are actually allowed to use an offer before attempting to trigger it.
In some cases, rules apply from your very first deposit with a soccer betting site. While Visa and Mastercard are safe bets, certain other payment methods – like eWallets – may be ruled ineligible for certain promos. There will often be a minimum deposit requirement which you must meet too.
Some promotions are triggered automatically, or can be opted-in to at any time (usually via the Account Management section). In other cases though, you will need to enter a bonus code when you sign up or make your first deposit.
You'll often need to place a real money wager before receiving any bonus bets in Australia. This will come with two main requirements: minimum stake, and minimum odds. Market restrictions may also apply, with certain sports or bet types sometimes being ineligible.
Whether using a welcome offer or ongoing promotion, you'll inevitably need to do so within a certain time frame. Most commonly, this might mean placing or settling a qualifying wager within a few days of signing up, or using any free bets you receive before they expire.
Most Popular Soccer Betting Markets
With all our recommended betting sites in Australia, you'll find a good amount of variety in exactly how you go about wagering on soccer. Let's look at the most popular markets, which will prove useful for both inexperienced and veteran punters.
Match Result
This is the most straightforward bet type of all for soccer. Quite simply, you're wagering on which of the three possible outcomes – Home Win/Draw/Away Win – you think will happen in a game. The odds here can swing massively during a game, making it a perfect bet to focus on for in-play betting at sites like Unibet .
Both Teams to Score
This is another classic soccer betting market. As the name suggests, all you're predicting is whether or not both sides in the game will score, with the actual result being irrelevant. Again, the price for this can change completely in-play, but rest assured that PalmerBet will typically give you fair prices, reflecting the latest goings-on.
Over/Under Goals
Over/Unders are simplistic enough to be beginner-friendly, but can absolutely prove useful for experienced punters too. To take one, you identify a number and say whether you think there will be more or fewer goals than that. The most popular example is Over/Under 2.5 Goals, but you're welcome to take anything from 0.5 to 5.5 Goals on sites like Ladbrokes, with the odds changing depending on the number you target.
Player Props
In addition to team-based wagers, you'll usually find dozens of player props available for each soccer match. Arguably the best ones are Goalscorer bets – such as Anytime Goalscorer or First Goalscorer – and To Be Carded is another popular pick. Many soccer bettors like to combine a player prop with a more general bet into a same-game multiple, which naturally offers superior odds to taking the wager individually. Sites like Unibet – which have bet builders – make it even easier to craft these bets.
Outright Bets
These are the longest-term soccer wagers you can place. Instead of relating to a specific game, they cover an entire competition. For a domestic contest like the A-League, for example, the easiest outright market would be Outright Winner, with Top Goalscorer being another popular pick. You'll also find outright markets available for domestic and continental competitions around the world, including the English Premier League and World Cup. Unibet is particularly strong for outright bets, regarding both the variety and quality of its markets.
How to Get the Best Soccer Betting Odds
Ensuring that you get the best possible betting odds does require a little time and effort. This will be more than worth it overall, however. Even though a soccer market's price will only vary a little from bookie to bookie, these small differences absolutely add up over time, and will equate to a significant impact on your long-term profits.
Fortunately, getting the best soccer betting odds is easy. For starters, you can rest assured that all our recommended sites provide fair prices. If you want to go your own way though, you can check a brand's odds are competitive easily enough.
To do so, start by identifying a specific market, like A-League Outright Winner. Then, simply compare the odds being offered by the brand you're interested in with those at some of our recommended sites. You can repeat this for several different markets, in very little time. If the odds are more or less in-line, go ahead and bet with the new bookie. If they're prohibitively low, discard that brand and find a new one.
For your benchmark, you can use the three brands listed below, each of which can be relied upon to provide excellent odds on soccer.
Soccer Handicap Betting
With regular Match Result soccer bets, you have almost no flexibility. You're simply given three outcomes, with fixed odds on each one. Handicap betting, however, puts much more power in your hands.
In short, when you place a Handicap wager on a soccer match, one team is being given a head-start. The match is essentially beginning with a 'fake' score.
Let's say Sydney are playing Adelaide. They're heavy favourites to win, at 1.6/1. Those odds are too low for your liking, but you're sure that Sydney will win big. In this case, you might give Sydney a -1 Goal Handicap. This means – in your bet – the game is starting off with Adelaide 1-0 up.
If Sydney win the game by two goals, they win your Handicap. If the real score is 2-0 to Sydney, for example, they've won your fake game 2-1. With a one goal win in the real game, your fake game has ended in a draw. This means your Handicap is a 'push', so you simply get your stake back, but don't receive any winnings. If Adelaide win the real game, you obviously lose your Handicap wager too.
Handicaps have two main benefits. The first is that they allow you to wager on heavy favourites and still turn a decent profit, as in the above example. The second is their flexibility. Ladbrokes, for example, would allow you to take Sydney here at anything up to a massive -5 Goal Handicap, depending on how confident you were.
Live Soccer Betting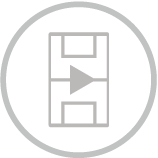 When you're just starting out with soccer betting, we'd recommend sticking to pre-match wagers. As soon as you've built up some confidence though, you should absolutely start mixing in some in-play picks.
Live betting offers a completely different set of opportunities to pre-match gambling. It allows you to capitalise on the momentum swings which characterise soccer, and use your judgement – as you watch a game live – to analyse how things are going, and what will happen next. In addition to its betting benefits, it also undoubtedly makes watching a live game more exciting.
There are a couple of downsides, however. Firstly, you'll find fewer bet types available once a match kicks off, and the odds will generally be lower too. Also, compared to pre-match gambling, you have far less time to make decisions. You must react to what's happening, judge whether the odds being offered for placing a live bet are fair, and measure your stakes, all before a potential opportunity escapes from you.
Best soccer sportsbook for beginners
Best soccer sportsbook for beginners
Solid range of soccer markets
Very good mobile apps for on-the-go soccer bets
Good customer support hours
9.8
Visit Site
T&Cs apply
Fast withdrawals on soccer winnings
Fast withdrawals on soccer winnings
Spread betting markets for soccer
Helpful customer service
Intuitive interface for inexperienced soccer bettors
9.4
Visit Site
T&Cs apply
Soccer Live Streams
There are two clear benefits to having live soccer streaming available on your bookie. The first, quite simply, is that it makes the whole experience more enjoyable. After all, if you're betting on soccer, the chances are that you enjoy actually watching it. The second is that it will unlock the full potential of your in-play betting picks.
We're huge proponents of using cold, hard stats to inform your gambling. That said, the eye test still has its place, and it's enormously useful when analysing live games. You can gauge crucial aspects – like momentum, players' confidence, and even the role that weather conditions are playing – when streaming a game live which you simply won't know about pre-game.
If in-play betting is important to you, or you simply want to watch your wagers play out in real time, each of the three bookies below will provide you with high quality soccer streaming.
| | |
| --- | --- |
| Bookie | Live Streaming Requirements |
| Unibet | Funded account |
| Ladbrokes | Funded Account |
Soccer Betting Strategy – 5 Ultimate Soccer Betting Tips
Nobody said betting on soccer was easy, and there's certainly no guarantee you'll turn a profit by doing so. There are certainly steps you can take to significantly improve your chances though, with these being five of the most important.
Tip 1: Think Long-Term
Think short-term, swing for a home run with a few risky picks, and you're likely to blow up your account in record time. Turning a profit is all about being realistic, and thinking long-term. One of the best ways to do this is to create a staking plan. Decide how much you're willing to bet per month, identify how much wagers you'll be placing, and split that overall amount into individual stakes. Stick to this amount religiously from then on, whatever happens.
Tip 2: Stick to What You Know
On most of the soccer betting sites we've recommended, you'll have literally hundreds of competitions available to you. Once again though, we'd advise resisting temptation here and – instead – sticking to the contests you actually know about. If you're a massive A-League fan, for example, keep the vast majority of your wagers focused in Australia, or other competitions featuring Aussie teams, like the AFC Champions League.
Tip 3: Bet Live
As noted, live betting offers huge opportunities that aren't available pre-match. Don't be afraid to dip your toe in the water here. In-play wagers are arguably trickier to win than pre-game ones, simply because you must act quicker, but they carry plenty of potential for profit. Most bookies will also offer a cash out tool. Don't hesitate to use this either, to either lock in some early returns or simply bail on a bad bet.
Tip 4: Have Multiple Accounts
There's no reason why you need to stay loyal to one bookie. Having multiple accounts carries various benefits for your soccer betting. Not only can you take advantage of more special offers, but – after deciding you want to bet on a match – you can easily place that wager on the site offering the best odds, rather than being restricted to the price a single bookie is offering.
Tip 5: Put in the Work
The more work you put into betting on soccer, the more you'll get out of it. Do as much research as possible for your pre-game wagers, using the scores of betting tips and stats out there to your advantage. If possible, try to watch as many live games as possible thereafter, and always be on the hunt for a smart, opportunistic in-play wager.
Soccer Betting Predictions
As noted above, we do believe that you should use as much information as possible to inform your soccer betting strategies. With that said, we absolutely do not recommend blindly following the tips provided by any one site or person.
Soccer is a notoriously unpredictable sport, which is one reason why it's so popular. Even the most talented tipsters will come unstuck sooner or later, so you should never go all-in on their picks simply because they're telling you to.
Overall, we'd recommend finding a middle ground here. The best tipsters and betting tip sites will base their picks on extensive statistical analysis, focusing on player form, team form, prior results of that matchup, and so on. You should absolutely read and absorb all this information. When it comes to turning that into an actual betting pick though, be sure to consider – for yourself – whether the tipster's interpretation of the data is correct, or whether the signs are pointing in a different direction for you.
Bet On Soccer Most Popular Competitions
As an Aussie bettor, it goes without saying that you probably want to wager on the A-League. You'll likely be interested in the biggest and best competitions elsewhere though, as both a bettor and a fan. Let's take a quick look at the most popular soccer contests which Australian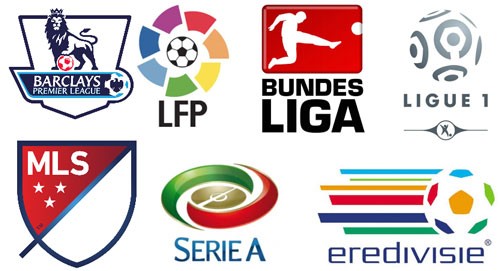 bookies will let you wager on.
UK Soccer Betting Sites
The Premier League is the most-viewed domestic competition in the world, and the most lucrative. With its bevy of star players, fast-paced tempo, and relative parity, it's arguably the most fun league of all to wager on too. Famed for its unpredictability, the Premier League is also a perfect place to start dabbling in live betting.
Elsewhere, the Championship provides outstanding entertainment year-in and year-out, particularly when it comes to the Playoffs. Finally, if you're looking for some high-risk/high-reward wagers, the FA Cup is notorious for providing 'giant killing' results each year.
Soccer World Cup Betting
The World Cup draws attention from across the planet every four years, and this is absolutely true for bettors too. Between the group stage and the series of knockout rounds, there are ample pre-game and in-play wagering opportunities in each edition. Outright markets are a great way to go here too though, with Overall Winner and Top Goalscorer being the most popular bet types.
Champions League Betting
In terms of sheer quality, the Champions League is arguably the pinnacle of modern soccer. While the group stages can be a slog, the action simply explodes in the knockout rounds, making Over/Under wagers particularly lucrative. As with the World Cup, Outright bets on both Winner and Top Goalscorer can also be fun and profitable here. The same is generally true of the Europa League, which has become dramatically more entertaining over the past decade or so.
Bottom Line
As a soccer bettor in Australia, you're basically spoiled for choice nowadays. There are a whole range of soccer betting sites ready and willing to accept your custom, with these having a healthy split between domestic and international brands.
The quickest way to get started here is to simply go with one of our 10 recommended bookies, each of which will deliver a modern, feature-rich betting experience on the beautiful game. If you'd prefer to carve out your own route though, be sure to ensure the sportsbook is secure, licensed, and provides fair prices on its soccer markets.
Trusted domestic bookie for soccer betting
Trusted domestic bookie for soccer betting
Weekly soccer promos
Good selection of payment options
Same-game soccer multiples are easy to place
9.7
Claim Bonus
T&Cs apply
FAQ
What are the top sportsbooks for soccer betting in Australia?
We've listed your 10 best options at the top of this article. If you're happy to go with an international site, Bet365 is an excellent all-rounder. If you'd prefer an Aussie brand instead, PalmerBet is a fantastic option.
Is it legal to bet on soccer in Australia?
Absolutely. While the betting industry is very tightly regulated in Australia (bookies can't advertise welcome offers, for example), gambling on soccer is completely legal.
What competitions can I bet on?
There are hundreds to choose from, split across domestic, continental, and international contests. On most top betting sites, you'll find the A-League, AFC Champions League, UEFA Champions League, English Premier League, and many more options available.
What is the best soccer betting strategy?
As with most sports, there are no 'silver bullet' soccer betting strategies. We've listed 5 top tips in this article, but - in general - the best things you can do are think long-term, and bet sensibly and responsibly.
Can I make deposits in Aussie dollars?
It depends. All domestic Australian brands - like Neds and Sportsbetting.com.au - will let you make payments directly in AUD. This is naturally less common on international sites though, where you may be forced to use USD or EUR instead.