The UAE has a complicated relationship with sports betting. While technically the activity is forbidden in the country, many individuals still love to gamble. We're not here to judge either way. We're simply here to bring you the very best betting sites in the UAE right now, and tell you exactly how to use them. Whether you're native to the UAE, or living there as an expat, we've got some good news – there are a whole lot of ways for you to engage in online gambling. Plenty of international sportsbooks would love to have your business. Some have Arabic-language websites, and offer markets on popular local sports like camel racing. A handful even allow payments in dirham. 
Read on to learn what markets and special offers are available to UAE bettors, how you can bet safely within the Emirates, and even how to boost your chances of making a profit. 
How We Rank the Best Betting Sites in the UAE
Despite the legal difficulties – explained in the next section – bettors in the UAE actually have a good number of sportsbooks to choose from. We've tested all of your legitimate options here, en route to picking our 10 recommended free betting sites. We did so according to a clear set of criteria, with these being a few of the key areas we concentrated on. 
One of the first things we check on any sports betting UAE site is its security measures. At a minimum these should include SSL encryption, modern firewalls, and a separation of customer and company funds. We also like to see 2FA and KYC checks in place. 
Crucially, a bookie should also hold at least one license with a regulatory body, such as the UK Gambling Commission, Malta Gaming Authority, or Curaçao Gaming Control Board. Unibet and 888sport are two examples of bookies with excellent reputations, who carry unblemished licenses. 

A modern-day sportsbook should typically offer at least 20 different sports to bet on, with some – like FansBet – providing 30+. At a minimum these should include the biggest international sports like football, golf, and tennis. Horse racing is a little trickier to license, but can still be found easily enough. 
While it's tricky to find bookies offering markets on sports specifically popular in the UAE, like camel racing, we've rewarded those like Mr Play who cover leagues based in the Middle East for other sports, such as football. 
Live betting tools are a minimum requirement nowadays. Both placing and cashing out live bets should be quick and easy, allowing you to lock in the odds you're being offered at any given moment. LVBet provides a fantastic example of exactly how this should be done. 
The biggest and best betting sites in the UAE will take things a step further. The likes of bet builders and pulse betting (executed brilliantly by Betiton) are common additional features, but some will also incorporate top-end features like live streaming.  
Having a wide range of promotions – as 1xBet does – is obviously attractive. Whether we're looking at welcome offers or ongoing promotions though, the number one thing we evaluate for a deal is its value. In short, any qualifying requirements must be clearly justified by the rewards bettors are given.   
We also closely analyse the fairness of a bookie's promotions. This involves scrutinising the small print, and ensuring there are no hidden catches, such as high odds requirements, or overly-limited time frames. MELbet's T&Cs, for example, are exemplary in their clarity, and their offers display clear value. 
Our rankings of betting sites in the UAE are based almost entirely on our own experiences. We still believe it's useful, however, to check the opinions of others, in case there's a common issue that we didn't encounter ourselves during our testing. 
To do so, we look into user reviews on websites like TrustPilot, the App Store, and Google Play. If we find comments from Emirati bettors specifically, then of course we pay even greater attention to these. During this research, we found the reputations for 10Bet and Spin Sports to be particularly impressive.
The Best Betting Sites United Arab Emirates: A Closer Look
So, we have given you our list of the best things about the leading sports betting sites that are available for people in the United Arab Emirates, but shouldn't we dig a little deeper? The more you know about our favourite sites for the UAE, the more concise the choice you will make when deciding which of the sites are most suited to your needs.
Here we go! Here are condensed reviews of all the sites that accept players from the United Arab Emirates that we consider to be the best.
Online Gambling Law in UAE
The United Arab Emirates is a devoutly Muslim country, and many of the country's laws are based on traditional Islamic values.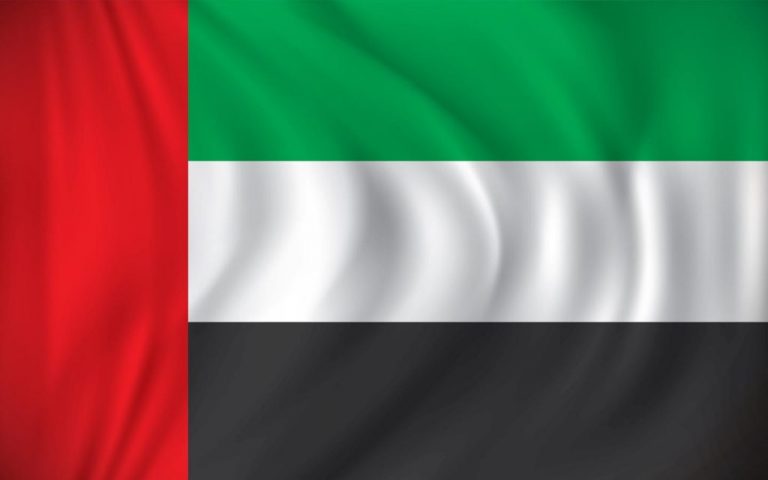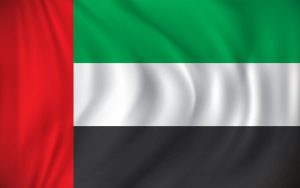 Betting is banned in Islam, and – as such – is heavily restricted in the UAE too. All gambling, and even advertising for gambling products, is almost completely forbidden in the country. The law (specifically Article 414) actually states that anyone caught gambling can be imprisoned for up to two years. 
With all that said, the reality on the ground isn't as scary as it sounds. For starters, it's extremely rare that anyone is actually caught gambling online in the UAE. Even if they are, the punishment is almost always a fine, rather than actual imprisonment. The Telecommunications Regulatory Authority – whose job it is to censor online activity – doesn't currently ban any online free betting sites. There are even certain loopholes which allow you to place in-person horse racing bets within the Emirates, based on how the law specifically defines 'gambling'. 
In short, placing wagers within the UAE goes against the government's wishes. There's very little chance of you getting in serious trouble for doing so though, and you can further reduce your risk by reading our 'How to Bet Safely Online in the UAE' section below. 
Welcome Offers at UAE Sports Betting Sites
Welcome offers are the main type of betting promotion you should target. While they only provide short-term rewards, the size of the bonuses you can get here dwarfs anything you'll find from an ongoing deal. 
Bettors in the UAE only have two main welcome offer types to choose from, but both forms can offer fantastic value. Let's take a closer look at each in turn. 
Deposit Match
This is – by far – the most common kind of welcome offer in the UAE. These deals are highly lucrative, but do come with strings attached. 
As the name suggests, if you trigger these deals then the sportsbook will 'match' your first deposit. With a 100% match, for example, they'll give you an extra $50 if you deposit $50. This match will come as a bonus – similar to a free bet – rather than as cash. 
The upside here is that your spending power gets doubled immediately. The downside is that there will always be a 'rollover requirement', which must be completed before you can actually withdraw any bonus winnings. 
You'll find a full explanation of what this requirement involves in the next section. For now, these are the three best Deposit Match deals currently available in the UAE:
WeltBet – 350% Welcome Bonus On Your First 5 Deposits Up To €3500
Rabona – First Deposit Bonus $150 + $10 Free Bet

10Bet

– 100% Match, Up to $100
Bet and Get
The rewards for Bet and Get offers aren't as big as those for Deposit Matches. They are considerably easier to actually trigger, though. 
To do so, you must place qualifying wagers totalling a certain amount. In return, you'll be given free bet tokens, which can either be used for regular gambling, or put towards a no-risk matched betting strategy. If the offer is 'Bet $10, Get $20', for example, you must place $10 in real money wagers, and will be rewarded with $20 in free bets. 
Compared to most other countries, you actually have a decent amount of choice when it comes to Bet and Get offers in the UAE. These are the three best such deals right now:
Online Betting UAE – Key Bonus Terms Explained
All betting offers in the UAE should come with full T&Cs attached. These let you know exactly how to trigger the deal, and the rewards you'll get for doing so successfully. 
We'd absolutely advise you to scrutinise those T&Cs before trying to activate any offers at all. These are the three stages into which the most important terms can be separated. 
Signing Up to Free Betting Sites
Right from the start, you must be careful to abide by an offer's rules. Many deals will require you to enter a promo code, when you either register or make your first deposit. Others will need you to actively opt-in at the very beginning. 
The next thing to look for is deposit restrictions. Your first deposit will almost always need to be above a certain minimum amount – usually $10 (or currency equivalent). Certain payment methods will also be ineligible, with eWallets like PayPal the most common examples. 
Triggering the Offer
This is a key area for Bet and Get promotions. You must ensure that your qualifying bet abides by all the most important terms, or you risk wasting your money entirely. 
There are two main things to look for here: a minimum odds requirement, and a minimum stake amount. You might also find market restrictions in place, either for the sports you can wager on, or the bet types you can place. Complex multiples – like Yankees, Trixies, and Lucky 15's – are often ineligible, for example. 
Using Your Bonus
As noted, Deposit Match offers always come with a rollover requirement. This will mean betting your deposit and/or bonus amount a certain number of times. If you deposit $10, for example, and there's a '3x deposit + bonus' rollover requirement, you must bet through $60 before you can withdraw your bonus winnings. A minimum odds requirement will apply here, as will a time frame in which the rollover must be completed. 
Regular free bets are more straightforward, with many not even having a minimum odds requirement. The key thing to watch out for here, however, is the expiry date, after which any unused tokens will simply disappear. 
How to Bet Safely Online in the UAE
As noted above, online gambling in the UAE is technically banned. If you're caught doing so, you may technically face a prison term. More likely, you'll need to pay a fine not exceeding 20,000 dirham ($5,440 US). Again, however, the actual size of this fine will probably be a lot lower than this. 
If you don't want to take any risks whatsoever, you can obviously avoid betting altogether while you're in the UAE. There are other measures you can take though, to massively reduce your already-slim chances of getting caught. 
The most common step taken by UAE bettors, by far, is to simply use a VPN. This allows you to re-route your connection through proxy servers elsewhere in the world, basically hiding the real location of your computer, tablet, or mobile phone. To get you started, we'd recommend NordVPN and CyberGhost as easy-to-use options, which are also incredibly effective at maintaining your privacy.
Elsewhere, certain payment methods are also more private than others. eWallets like PayPal are supported in the UAE, and typically require less personal information from you than debit or credit cards. Some modern online betting UAE sites even let you make payments using cryptocurrencies, such as bitcoin, which offer complete anonymity. 
New Betting Sites in UAE
Accessing new bookies from the UAE isn't too difficult. Betting sites spring up all the time, so it's worth checking to see if any newcomers have any great deals you can take advantage of. Here are the top new betting sites you can wager with from the UAE:
CobraBet – Deposit €10 Get €100 in Free Bets
10Bet – 100% Deposit Bonus up to $200
Xtremewin – Deposit $10 Get $30 in Free Bets
How to Choose the Best UAE Sports Betting Sites 
Despite the aforementioned legal restrictions, you actually have plenty of good choices when picking a betting site in the UAE. We've already highlighted the 10 best betting sites in Dubai and other Emirates, but – whether you're choosing between these or finding your own sportsbook – you still need to narrow down your options. These are the steps you may want to take as you do so. 
Check the betting site actually accepts users from the UAE

See if Emirati (AED) is accepted, or whether you must use USD, EUR, or GBP

Look at the available payment methods, and confirm there's one you're happy to use

Check minimum deposit and withdrawal amounts, and whether fees are charged

Find out if there's an Arabic-language version of the site available

Confirm the betting markets you actually want to use are available

Check out both the welcome offer and ongoing promotions

Try out the desktop platform, and see how intuitive it feels

Download and try out the mobile app

Research both user and critical opinions for the site online

Check whether any special features you require – like a bet builder – are in place

Test the customer service for both speed and helpfulness

Assess whether the betting odds being offered are fair
Sports Markets Available on Sports Betting in Dubai
All Dubai betting sites – and those serving other Emirates – will provide hundreds of individual betting opportunities each day. These will be split across a selection of sports which should number at least 20, and can sometimes even exceed 30. Let's take a look at some of the most popular such sports for Emirati bettors, along with a more general roundup of your other options. 
Football Betting Sites
As in much of the world, football is the most popular sport in the UAE. That's true not only for watching and actually playing, but for online betting too.
Fortunately, football is universally represented on sports betting sites in the Emirates. International, continental, and domestic competitions are all covered. Naturally these include the likes of the Premier League, Champions League, and Euros. This coverage tends to drop a little across the Middle East unfortunately, with markets on the UAE Pro League – for example – being tough to find, but competitions in nearby countries like Saudi Arabia and Qatar are given more attention by the best football betting sites. 
Tip: Look to mix in-play football bets in with your regular pre-match ones. You'll find fewer bet types here, even from the best football betting sites, but can capitalise on the latest goings-on and momentum swings in a way which simply isn't possible before the game.
Cricket Betting Sites
Cricket has long been one of the most popular sports in the UAE. The 2020 edition of the IPL was actually played in Dubai, and the Emirati national team has made steady progress over the past decade or so. 
We're pleased to say, therefore, that cricket also enjoys excellent coverage on online betting sites in the UAE. All major international matchups are available to wager on both pre-match and in-play. The biggest domestic tournaments – like the IPL, Big Bash, and English County Championship – are also widely-represented. Some cricket betting sites, like Unibet, will even let you place long-term outright bets on these contests. 
Tip: Don't just stick to Match Result markets. There are plenty of bet types available on cricket betting sites, covering a whole range of outcomes for both teams and individual players. Do your research, identify exactly what you think will happen in a matchup, and back yourself with a more specific bet type.
eSports Betting Sites
The rise of eSports across the Middle East has been rapid in recent years, and you can definitely see this trend in the UAE too. Nowadays though, you're able not only to watch eSports with ease, but bet on them too. 
Counter Strike: Global Offensive is arguably the most-represented title, with all our recommended bookies doubling up as CSGO betting sites. Coverage tends to be excellent too, extending from the biggest worldwide tournaments – like the Masters and World Finals – to European contests like Dreamhack. Elsewhere, it's also easy to find markets on games such as Dota 2 and LoL, and the likes of FIFA and Rainbow Six can also be wagered on. 
Tip: You'll find pre-match, in-play, and outright markets available on most CSGO betting sites. Each offers a different mix of risk and reward, and blending all three bet types together is a great way to improve your chances of making a long-term profit.

 
Other Sports
In addition to the three sections listed above, the top sports betting in Dubai will provide markets on a host of other sports. These will typically include:
Horse racing

Golf

Tennis 

Motorsports

Boxing 

MMA

Table tennis

Cycling
Of course, there are certain sports which are popular in the UAE, but don't have so many fans elsewhere, with camel racing being a prime example. Unfortunately, since you're reliant on international online betting sites within the Emirates, it's almost impossible to find gambling markets on these sports. As you can see, however, even with these omissions you've still got plenty of betting action to keep you entertained. 
Tip: Even the best betting sites in the UAE can sometimes lack certain major markets, with horse racing being a classic example. If you're only interested in wagering on certain sports, be sure to check they're available from a particular bookie before signing up.

 
Where to Find the Best Betting Odds
The sheer quality of a bookie's betting odds is incredibly important. If a sportsbook's prices are unfairly low, you'll always be fighting an uphill battle to make a profit. 
You can rest assured that all 10 of our best betting sites in the UAE offer competitive odds. If you're looking to find a site for yourself though, this is something you absolutely must verify for yourself. To do so, simply pick a handful of popular markets. See what price is being offered on one of our recommended bookies, then compare that to whatever odds you're being given on the new site. If they're a fraction lower, that's acceptable, but if they're significantly worse then you should discard them immediately. 
To give you a baseline on which to base your comparison, the three sites below offer some of the best prices around for UAE bettors right now.
100% Up to $200
Exceptionally good odds
Huge range of free bet offers
Virtual sports section
9.8
Use bonus code
Copy
Claim Bonus
The bonus amount of 100% of your qualifying deposit, amounting to $200, is credited to your sports bonus account immediately after the qualifying deposit is made. Your Deposit and Eligible Bonus must be wagered five (5) times on: (i) settling single sports bets with odds of at least 1.80; or (ii) stable combo bets with odds of at least 1.40 per pick before you can withdraw the bonus .
100% Match, Up to €100
Up to 77% acca boost
Highly competitive odds
Extensive range of player props
9.6
Claim Bonus
Min deposit €10. PayPal,Neteller, Paysafe, and Skrill deposits ineligible. Receive 100% match, up to €100. 9x rollover requirement for bonus amount, min odds 2.0. Rollover must be completed within 14 days.

Bet €20, Get €40 in Free Bets
Bet €20, Get €40 in Free Bets
Various free bet offers available
Virtual sports section
Regular boosted specials for football
9.4
Claim Bonus
Must deposit and wager at least €20, min odds 2.0. Receive 2 x €20 free bets. Min odds 2.0 when using free bets. Free bet stakes not returned with winnings. 30 day expiry date for free bet tokens.
Payment Methods Available to Bettors in the UAE
The days of being limited to credit card payments for your online betting are long gone. The best betting sites in Dubai and elsewhere in the UAE will give you a diverse range of choices in this regard.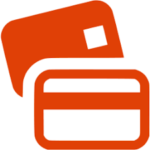 Visa and Mastercard – the most popular payment methods in the UAE, by far – remain the most readily-available options among sportsbooks too. The provision for eWallet payments has also increased dramatically though, with PayPal, Skrill, and Neteller being widely-supported now. Some sites will also let you use prepaid cards, like Paysafecard, and a handful even allow you to make payments using cryptocurrencies like bitcoin. Bank transfer – another popular payment method in the Emirates – is often facilitated via third-party services, like Trustly.  
Since there are no sportsbooks based in the UAE itself, it's naturally pretty rare that you'll be able to deposit directly in Emirati dirham. There are a few exceptions to this rule though, such as MELbet and 1xBet. 
Finally, we'd like to remind you once again that online betting is officially forbidden in the UAE, and – if you're caught – you're likely to be fined. To reduce the risk of this happening, you may want to favour more discrete payment methods. eWallets are safer than debit cards in this regard, while cryptos – which MELbet and 1xBet also support – are the most anonymous of all. 
| | | | |
| --- | --- | --- | --- |
| Payment Method | Fees | Min Deposit | Min Withdrawal |
| Debit/credit card | 0% | €5 (22 AED) | €10 (44 AED) |
| Trustly (bank transfer) | 0% (banks may charge) | €10  | €10 |
| Apple Pay | 0% | €5 | N/A |
| Cryptocurrencies | 0% | €1 | N/A |
| Neteller | 1.9-4.95% | €10 | €10 |
| Skrill | 0% (withdrawal fee may apply) | €5 | €5 |
| PaysafeCard | 0% | €5 | N/A |
Betting Apps and Mobile Sports Betting in UAE
On-the-go betting is hugely popular across most gambling nations. Unfortunately, doing so is a little trickier than usual in the UAE, due to the legal situation. Mobile access across the Emirates is strictly controlled by the government, to the extent that even FaceTime is banned. It's no surprise, therefore, to learn that betting apps are unavailable through the usual channels. 
You can get around this by using a high quality VPN, however, such as NordVPN or CyberGhost. Both providers also have excellent mobile apps, which you can use to activate the VPN on your phone or tablet. Once you've done that, you should be able to access foreign versions of the App Store or Google Play, and download the betting app as normal. Most such apps will check your location to ensure you're in a country in which betting is legal, but – again – your VPN should work around this problem too. 
If mobile betting is a priority for you, and you are able to successfully follow these simple steps, these are the apps we'd recommend targeting first of all. 
Bet $10, Get $30 in Free Bets
Bet $10, Get $30 in Free Bets
Highly respected international brand
Specials bets on footbal
Good selection of payment methods
9.8
Use bonus code
Copy
Claim Bonus
New customers only, 18+. Min deposit $10. Use promo code 30FB when depositing. Place qualifying bet of $10, min odds 1.50. Receive $30 in free bets. Free bets must be used within 7 days.
100% Match, Up to €50
Massive international sportsbook
'Refer a Friend' promotion
Live streaming available
9.8
Claim Bonus
Min deposit €10. Receive 100% match on first deposit, up to €50. Bonus amount must be wagered 6x, min odds 1.40. Rollover must be completed within 30 days. Full T&Cs apply for payment methods.
100% First Deposit Bonus, Up to 390 AE
100% First Deposit Bonus, Up to 390 AE
Emirati dhiram accepted
Arabic language website available
Speedy 'One-Click' registration
9.7
Claim Bonus
Min deposit 6 AE. Receive automatic 100% matched bonus, up to 390 AE. 5x rollover requirement for bonus amount. Rollover must be completed using accumulators, min 3 selections, min odds 1.40. Bonus must be used within 30 days.
5 Ultimate Betting Tips
There's never any guarantee of turning a profit in sports betting, and this is as true in the UAE as it is anywhere else in the world. By gambling in a smart, considered, and responsible way, however, you can significantly boost your chances of making money. Below are five of the biggest steps you can take to do exactly that. 
Tip 1: Do Your Research
You don't need to conduct your sports betting UAE alone. In fact, we'd recommend getting as much help as possible. The internet is full of useful betting tips, the vast majority of which are available for free. There's also a huge amount of statistical analysis out there which can inform your picks, even if it's not specifically targeted at bettors.
Tip 2: Sign Up With Multiple Sites
There are two advantages to this. Firstly, it lets you make use of a range of welcome offers, which – again – deliver highly lucrative rewards. Secondly, it lets you compare prices on any market you've got your eye on, and simply place the bet using your account on whichever bookie is offering the best odds. 
Tip 3: Use Those Promotions
Welcome offers might be bigger, but you shouldn't overlook ongoing promotions. These can be triggered repeatedly by existing customers, to continually reap their rewards. Some will increase your profits, such as odds boosts and acca boosts. Others will reduce your losses, such as acca insurance. Either way, these deals are designed to reward your loyalty as an Emirati bettor, so look to use them whenever possible.
Tip 4: Create a Staking Plan
Before you start betting, identify exactly how much you're willing to spend, and potentially lose. You can calculate this as an overall sum, or work it out weekly or monthly. Regardless, you must stick to this number, whatever happens. Depositing more and more money, in order to make up for a bad loss, is the quickest way to blow up your account.
Tip 5: Know When to Back Out
If a bet is going the wrong way, there's no need to simply stick with it any more. All the top betting sites in the UAE will provide you with a cash out tool nowadays. If you've got a bad feeling about a wager, use it. It's better to get at least some return, which can be put towards future stakes, than stubbornly stick to a bad bet and get nothing back at all.
Top Betting Sites in the UAE – Final Thoughts 
To put it bluntly, the UAE is not the easiest country to bet within. If the government catches you doing so, you could be subjected to a hefty fine. A good VPN, however, can both mask your location and maintain your anonymity. In turn, this will allow you to access the many excellent betting sites which happily accept users from the UAE. 
We've recommended 10 of the very best betting sites that satisfy this requirement, with our top overall pick being Rabona. If you choose to go your own way though, we'd highly recommend following the advice given throughout this article, and – most importantly of all – taking the necessary measures to protect your privacy.
Our Recommended Online Sportsbook For UAE Bettors
First Deposit Bonus $150 + $10 Free Bet
First Deposit Bonus $150 + $10 Free Bet
Superb in-play options
Extensive football markets
Withdrawals processed quickly
Claim Offer
The bonus amount is 100% of the deposited sum (but not more than $100 or or equivalent in your local currency). To withdraw the awarded amount, a player may need to make a 'turnover' required (30 times) and wagered within 30 day s after reciving the bonus.
FAQ 
Is online betting legal in the UAE?
No - almost all forms of gambling are banned in the Emirates. By using a VPN, however, you can almost completely eliminate your chances of being caught.
What markets can I bet on?
All the main international sports are also available to bet on in the UAE. Football gets the most markets, but the likes of cricket, golf, horse racing, and motorsports also enjoy good coverage.
What are the best football betting sites in the UAE?
Almost all UAE betting sites will have a football section. That said, 888sport is arguably the best of the bunch, thanks to its constant specials for the beautiful game.
What payment methods can I use?
Visa and Mastercard are universally-accepted, and bank transfers are very common too. You can also easily use an eWallet, like PayPal, and some sites even let you deposit via a cryptocurrency wallet.
Do CSGO betting sites accept UAE bettors?
Absolutely. eSports are covered extremely widely among UAE betting sites, and CSGO often has the most markets out of any game.