If you're an Aussie punter who's never tried in-play  betting before, you'll find out everything you need to know in this article. Read on to discover the best live betting sites in Australia, learn how to place live wagers, get some top tips on turning a profit, and a whole lot more.
All
Cash Out
Each Way
Enhanced Odds
Harness racing
Live Streaming
PayPal
More Filters
Top Live Streaming Betting Agencies: A Closer Look
There are plenty of great Australian betting sites out there, and we've listed of them – which have in-play features – above. Let's take a closer look at the very top options in turn, and find out what makes them so appealing.
What is Live Betting?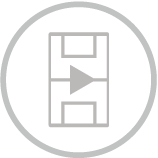 'In-play' offers a completely different betting experience compared to 'pre-match'. In the latter case, you're placing your wagers before a particular match has begun. With in play gambling – as the name suggests – you're placing them while the action is ongoing. In Australia – thanks to the country's tricky gambling laws – you must place live wagers via phone, rather than doing so directly online.
There are a couple of other key differences between in-play and pre-match. For starters, the odds change much more quickly, in response to the latest goings-on from the match. Also, far fewer markets will be available. While you might have dozens of different bet types pre-game on a soccer match, for example, these might narrow to a mere handful for live betting.
How Does Live Betting Work?
The previous section gave you a general overview of live betting, but it's time to delve into more detail. To really understand how this form of gambling differs from pre-game betting, let's look at a practical example using Ladbrokes. Here's a step-by-step guide on how to place your first live wager.
What Makes a Good Live Betting Site?
Not all in play betting sites are created equal. While each of our 10 top options qualifies as a good all-rounder, even these have their strengths and weaknesses. Whether you're deciding between our recommendations, or trying to find your own bookie, here are five key factors to prioritise in your evaluation.
This is absolutely key. If you see some live odds you like, you must be able to actually take advantage of them before they change. Given the nature of in-play betting in Australia, this typically means getting your phone call answered – and the operator placing your bet – as quickly as possible.
There will always be fewer sports to bet on live compared to pre-match, but this reduction should be as small as possible. The likes of Aussie rules, rugby, cricket, soccer, and the other biggest sports should all still be provided as options for you.
There will also inevitably be fewer bet types available live compared to pre-match, simply because many aren't logistically possible in-play. Again though, we want this reduction to be minimal. Alongside simple Match Result markets, for example, we'd like to see Handicaps, Over/Unders, player props, and so on.
As with pre-match betting, if the odds you're being offered for live wagers are unfairly low, you'll always have a cap on your profits. Your in-play prices should update regularly as each match progresses, to reflect the latest goings-on, and offer a fair reflection of the probabilities for what might happen next.
Nowadays, it's important to not only have the option to place live wagers, but to cash them out too. This allows you to either bail on a bet that's going bad, or lock in some early profit on one you're not completely sure about. Again, the prices you're offered for cashing out should be fair and realistic, and the tool itself should be responsive.
The Best Sports to Bet on Live in Australia
As noted, you won't find quite as many sports provided for live betting as for regular pre-match gambling. That said, most Australian bookies will still give you a solid number of options here. Below are some of the best ones you'll typically find, regarding both their popularity with Aussie punters, and the quality of coverage you can normally expect.
AFL Live Betting
The AFL is the most-watched and best-attended domestic sports league in Australia. Because of its popularity, it's no surprise to find that the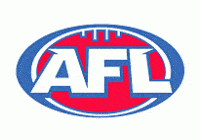 AFL also enjoys universal in-play betting coverage on Australian betting sites.
Every single AFL match is available to wager on in-play, right up to the Grand Final. The actual bet types you're offered obviously vary from bookie-to-bookie. Sportsbet provides a particularly strong variety, including both team- and player-based prop bets. Either fixed odds of line-based Match Result wagers are your most sensible options here, but First Goalscorer is a very popular wager to place early in a game.
Live Football Betting
While its popularity is still growing in Australia, soccer is – on a worldwide level – the biggest in-play betting market by far. Once again, you'll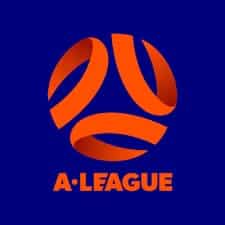 find live soccer bets available on almost all Australian sportsbooks, although international brands provide arguably your best options here.
All major international games will be available to wager on live, as will the biggest European competitions like the Champions League and English Premier League. Coverage for Australian teams is definitely improving though, with live A-League markets also being common nowadays. While the most popular live market is the simple Match Result, some bookies will also let you stick live Handicap wagers down to gain more control. Over/Under Goals is another classic in-play wager to place on soccer.
Live Golf Betting
Thanks to its slow-paced nature, golf actually lends itself brilliantly to in-play betting. It gives you more time than any other sport to carry
out live research, and really think about your picks.
The downside here is a lack of variety when it comes to bet types. Before a tournament begins, you'll often find a range of intriguing props to consider. In-play though, you'll often be limited to simple Tournament Winner wagers. That said, there are some bookies who will allow you to bet on certain pairings Hole-by-Hole, which can be extremely enjoyable when you have two titans going head-to-head.
There are plenty of good golf betting sites in Australia, but Ladbrokes is our number one pick for gambling on the sport live.
Live NRL Betting
Among domestic sports competitions, the NRL trails only the almighty AFL in terms of sheer popularity in Australia. It's not hard to see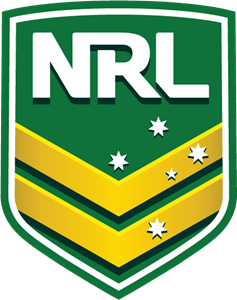 why, with the quality of the rugby on display, and betting live on NRL matchups can be genuinely thrilling.
Similarly to Aussie rules, sticking down a First Tryscorer wager early in the game here can be a good way to lock in early profit. Thereafter, while you can place straight-up Head-to-Head bets on any of our recommended live betting sites, we'd actually recommend another approach here. For something truly different, consider using PointsBet to place a spread bet instead. The nature of spread betting makes this a riskier route, but – particularly if you're an informed NRL bettor – this can be offset by the potential for far bigger profits.
Live Cricket Betting
Cricket has a strong argument for being the best sport of all for in play betting. Admittedly, you're a little limited for actual bet types in-play.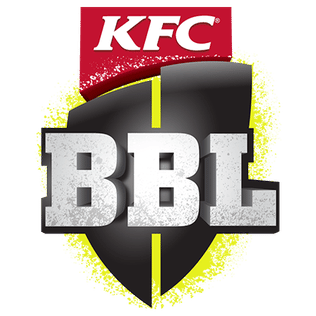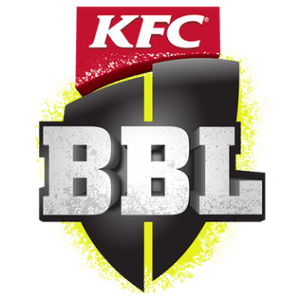 Many Australian betting sites restrict you to simple Match Result wagers, or – if you're lucky – Over/Unders for Runs Scored. The brilliance of live cricket betting, though, lies in the variety offered by the different forms of the game.
As with golf, test matches will provide you with a slow-paced, relaxed form of in-play betting. T20 is basically the opposite, with constant momentum swings in contests like the Big Bash League creating enormous volatility in the live odds. Regular 50-over one-day cricket represents a happy medium. In short, there's a format to suit all types of in-play bettors, and Unibet – in particular – will give you fair and regularly-updated odds in each case.
Live Tennis Betting
Tennis is actually one of the most popular betting sports around the world, and Australian sportsbooks also afford it excellent coverage.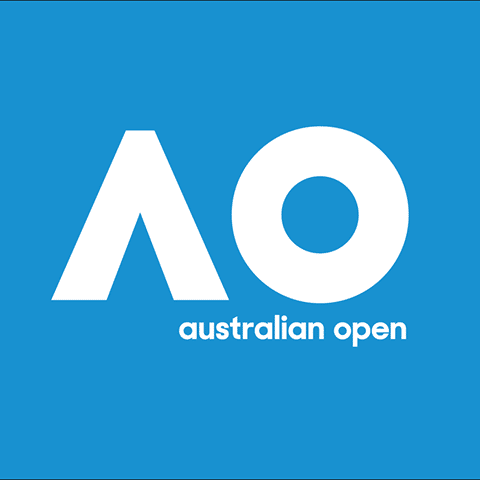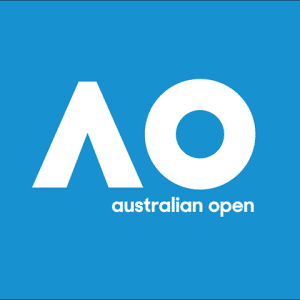 Thanks to its year-round nature, it also provides a never ending stream of in-play betting opportunities.
As with most sports, simply backing the Match Winner is your simplest and most sensible option here. It can be both fun and profitable, though, to bet set-by-set, or even game-by-game instead. This is typically available not only on the slams – including the Australian Open – but the smaller men's and women's tour events too. Betfair will actually allow you to place both these kinds of wagers, while – thanks to the nature of betting exchanges – picking between a whole range of different odds.
NBA Live Betting
If golf and cricket offer slow-paced, relaxing in-play betting experiences, basketball is almost the opposite. Both the scoring and the action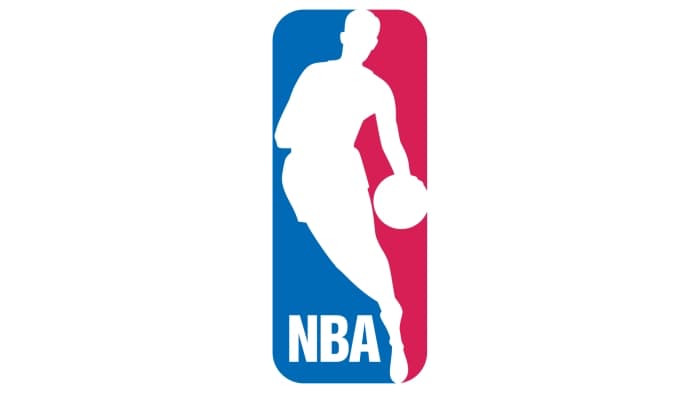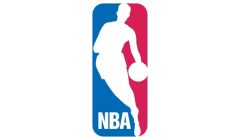 here are essentially non-stop, making it a highly exciting – and challenging – sport on which to place live wagers.
Unsurprisingly, the NBA has the most in-play betting markets of any basketball competition by far, with the TAB being especially strong in this area. All 82 regular season games are covered live for each team, plus every playoff game.
Taking spreads on the final result can be a safer alternative to regular Game Winner picks here. Over/Under Total Points is another good bet type to target early in a game, as soon as you've got a good sense for whether the offences for each team are clicking or not.
Live Betting With Cash Out
If you're interested in live betting, you should know that the actual placement of in-play wagers is only a part of the undertaking. Cashing out can also play a major role, and knowing when to do so plays a big part in turning a long-term profit.
For the uninitiated, cashing out means ending a live bet early. If your bookie has a cash out tool in place, they should offer you a price for doing so throughout most of that wager's lifespan. If it gets to the point where your bet is basically unwinnable, you won't be offered any money for it. Back Sydney to beat Melbourne in the A League, for example, and – if Sydney are 3-0 down with 10 minutes to go – you almost certainly won't have a chance to cash out.
Cash Outs Main Two Purposes
The first is to lock in early profits. In our aforementioned example, if Sydney are winning 1-0 with 10 minutes left, you might want to cash out at that point to avoid the chance of an upset.
The second is to bail on a bet that's going the wrong way. If Sydney are 1-0 down with 20 minutes remaining, and they don't look like coming back, you might want to cash out. You'll still take a loss, but at least you'll walk away with some of your stake.
Not all sportsbooks allow cash outs, but you can check out three of the very best which do provide this tool below.
All
Cash Out
Each Way
Enhanced Odds
Harness racing
Live Streaming
PayPal
More Filters
Extensive live streaming choices
Extensive live streaming choices
Cash out live bets easily
Very good mobile apps
Frequent special offers
9.8
Visit Site
T&Cs apply
#1 choice for live points betting
#1 choice for live points betting
Spread betting markets for in-play events
Speedy cash out feature available
Straightforward user interface
9.6
Visit Site
T&Cs apply
Wide range of in-play bet types
Wide range of in-play bet types
Live greyhound streaming
Virtual greyhound betting
Regular specials
9.6
Visit Site
T&Cs apply
Live Betting Odds
All betting odds are subject to change over time. Live odds, however, do change in a different way to pre-match ones.
Overall, the changes are both quicker and more dramatic. If an AFL match is still a week away, a bookie has plenty of time to adjust their initial prices depending on the action they're getting. Those adjustments will typically be more gradual, therefore. If an AFL match is ongoing, the bookie has very little time to react indeed. If one outcome suddenly looks far more likely – with a team scoring being the obvious example – they will need to swing their prices immediately and drastically.
Key to Making a Profit
This example also touches on the other main difference in live betting odds compared to pre-match ones. With the latter, one of, if not the major driver behind price changes is action from the betting public. Sheer probability is actually overrated as a factor. With in-play gambling though, it becomes the determining factor.
The key to making a profit from in-play betting is working the odds. If you're confident in a particular outcome, but it hasn't happened yet, be prepared to wait for the prices to rise to an acceptable level. The moment you see odds that you're definitely interested in though, you must be prepared to strike immediately.
To help you along, these three sportsbooks routinely offer some of the best live betting odds in Australia:
Excellent live sports coverage
Excellent live sports coverage
Bet in-play on cricket, tennis, soccer, eSports, and more
Highly competitive live odds
Speedy 'Fast Code' system for placing in-play wagers
9.8
Visit Site
Full T&Cs apply
Top-notch domestic option for live betting
Top-notch domestic option for live betting
Ownership has plenty of pedigree
Low minimum deposit
Attractive, modern website
9.1
Visit Site
T&Cs apply
Live Betting Apps
Mobile betting and in-play really do go hand-in-hand. As noted above, the success of your live betting largely relies on your ability to get wagers down quickly, whenever you spot a good chance. With your bookie's mobile app in place, this should – in theory – be possible at any time, and in any place.
In reality, the actual quality of these apps does vary. If on-the-go betting is important to you, this is something you absolutely must check out for yourself before signing up with a sportsbook.
Narrow Your Choices
The first is the interface. The layout should be clear, straightforward, and have been adapted for the smaller screen size. You should be able to find specific live markets almost instantly when you need to.
The second is not only that live features (preferably including a cash out tool) are present, but also that those features work well. Odds should update frequently, and the system for actually placing the wager must be quick and easy to execute.
To get an idea for what a top quality live betting app should look like, download any of the three listed below and try them out for yourself.
Best live mobile betting apps
All
Cash Out
Each Way
Harness racing
PayPal
Incredibly user-friendly live betting
Incredibly user-friendly live betting
Highly intuitive layout for live betting section
Very good mobile apps
Good customer support hours
9.7
Visit Site
T&Cs apply
Excellent live streaming options available
Excellent live streaming options available
Fast payments via PayPal
Live streaming
Dedicated mobile betting app
9.5
Visit Site
T&Cs apply
Specialists in mobile live betting
Specialists in mobile live betting
Fantastic mobile apps
Speedy live bet placement over the phone
Powerful partnership with Ladbrokes
9.4
Visit Site
T&Cs apply
Best Live Betting Online Strategies
Most punters are content to simply make their wagers as and when they spot an enticing opportunity. If you crave a little more structure to your gambling though, here are three simple but effective in play betting strategies you can try out.
Hedging
Hedging essentially involves covering multiple sides of a betting market. You'll already have one bet on the market, and – at the expense of an additional stake – are choosing to insure yourself against a loss.
Hedging is one of the most famous moves in sports betting, and it's extremely easy to do in-play too. Let's say you've got $40 on the Eels to beat the Bulldogs in the NRL on one sportsbook, and they're only up 10-7 with 20 minutes to go. You might then hedge that with an in-play $20 wager on a draw, or the Bulldogs to Win, on a different sportsbook.
As noted, an in-play hedging strategy will eat into your overall profits, but many punters feel that's a fair price to pay for the additional security they gain.
Last 15 Minutes
If you're able to stay patient, this can be an extremely profitable strategy. In sports like soccer, the most action will often take place in the final section of the game, with the last 15 minutes being a great window to target. This is when both the potential result and the live betting odds are at their most volatile. Players are tiring, but – particularly if one team is losing – they'll still be going all-out to score. This is a perfect recipe for goals to be scored, meaning that both Match Result and Over/Under Goals markets are perfect to target here.
Losing Favourites
This is a classic strategy for exploiting the advantages of in-play over pre-match betting. Before a given matchup kicks off – whatever the sport is – the favourites obviously have lower odds, making them a less appealing prospect for the punter. After the game begins though, if those favourites go behind, their odds will immediately start to improve. The longer the game goes on, and the longer they keep losing, the better that price will get.
Again, picking your spot is the key here. If the favourites never go down, you need the discipline to resist taking them anyway. If they do go down, you need the confidence to trust in the pedigree which made them favourites, and back them regardless.
A slight variation on this strategy is 'Losing Home Teams'. As you might guess, this involves waiting on home teams to go down, then backing them to come back – with the help of their home-field advantage – via a live wager.
5 Ultimate Live Betting Tips
In-play betting can be a whole lot of fun, but it's also tricky to get right. Ease yourself into it with small stakes to start with, until you've got the hang of this quicker form of gambling. After that, be sure to follow these five tips to improve your chances of turning a long-term profit.
Tip 1: Planning is Key
Even when you're actually placing wagers live, you must still put in the work pre-game. The more research you do ahead of time, and the better-informed you are, the better your picks will be once the action kicks off. You can also use this time to identify specific circumstances in which you'd love to place a live wager for upcoming games – if a particular team goes behind, for example, or if a specific player gets substituted on.
Tip 2: Watch Along
It can obviously be good fun to watch your pre-game wagers play out live. When you're looking to place in-play bets though, it's absolutely vital that you actually watch the games. This will give you a level of analysis, and a feel for the game, which simply can't be matched by live stats or commentary. It's crucial for both spotting betting opportunities, and timing the placement of these wagers. Whether you use a betting site with live streaming, or simply turn your TV on, the importance of actually watching games cannot be overstated.
Tip 3: Stay Patient
We've mentioned this a few times, but it bears repeating. In-play betting is all about patience. If a wager doesn't feel right, or the odds aren't good enough, you must be prepared to let it go and wait for a better opportunity.
Tip 4: Don't Be a Hero
For some, cashing out might feel like admitting defeat. You simply can't think like this. Instead, your mentality should always be to make a long-term profit. Using the cash out tool for wagers you're not sure about, or ones where you can still salvage a return while accepting a loss, is a major part of this. As noted in the previous section, hedging your existing wagers live can also help here.
Tip 5: Be Disciplined
When you're given the chance to place wagers any time you like, even on games that are ongoing, it can be tempting to stick new bets down constantly. Resist this urge. Allocate a certain total amount for your wagers per month, week, or even per game. Then ensure you stick to this sum, whatever happens. Responsible gambling is just as crucial here as with pre-match betting.
Final Thoughts
If you've stuck purely to pre-match betting before, we'd highly recommend that you at least give in-play a shot. It represents a completely fresh challenge for punters, with a much higher emphasis being on patience, timing, and generally making quick decisions.
When picking your first Australian in-play betting site, it's vital that you make the right choice. You'll find 10 excellent options at the top of this page, each of which offers something different. If you want to find your own bookie instead, be sure to follow the advice elsewhere in this article. Either way, we wish you a safe, responsible, profitable, and enjoyable live betting experience.
Extensive live streaming choices
Extensive live streaming choices
Cash out live bets easily
Very good mobile apps
Frequent special offers
9.8
Claim Bonus
T&Cs apply
FAQ
What are the best bookies for in-play betting in Australia?
We've listed 10 of your very best options at the top of this page, including both domestic and international brands. Our pick for the top overall live betting site is the TAB, but Sportsbet definitely run it close.
What different types of live betting sites are there?
There are three main types. Most bookies simply offer regular, fixed odds live bets. Elsewhere though, you can place live spread bets using sites like PointsBet, or exchange bets (against other users) on Betfair.
Can I use the William Hill live betting features in Australia?
Unfortunately not. William Hill used to be a major player on the Australian betting scene. In mid-2018, however, they sold their operation in the country to CrownBet Holdings for a cool $244 million.
What sports are available to bet on in-play?
There are a lot of choices here. Cricket, soccer, and tennis matches from around the world are covered, as are top Australian leagues like the AFL and NRL. Other popular options include eSports, basketball, and golf.
Is live betting legal in Australia?
Absolutely. As in several other areas, though - like special offers - Australian authorities have put some strict rules in place here. Most importantly, unlike with bookies elsewhere in the world, you must place your live wagers here via phone, rather than directly online.