If you are looking for the best free bet options for Australian bettors then you have come to the right place. This page has been especially constructed with you in mind. Here we will introduce you to everything you need to know about free bets online in Australia. By reading this SafeBettingSites page, you will learn what free wagers are, where to get them, how to use them and all the best free bet offers to be had Down Under.
All
Cash Out
Each Way
Harness racing
PayPal
Enhanced Odds
Live Streaming
More Filters
Long Time stablished Scandanavian Bookmaker
Long Time stablished Scandanavian Bookmaker
Fast payments via PayPal
Live streaming
Dedicated mobile betting app
9.5
Visit Site
T&Cs apply
Very Good Aussie Betting Site
Very Good Aussie Betting Site
Great source of free bets
Massive range of betting markets
Fast pay out processing
9.7
Visit Site
T&Cs apply
Very Good For Promotions
Live greyhound streaming
Virtual greyhound betting
Regular specials
9.6
Visit Site
T&Cs apply
Respected Aussie bookmaker
Respected Aussie bookmaker
Good free bet bookie
Useful mobile features
Strong horse racing section
9.5
Visit Site
Among Leading Sportsbooks Native to Australia
Among Leading Sportsbooks Native to Australia
Australian owned and operated
Weekly cricket promos
Good selection of payment options
9.4
Visit Site
T&Cs apply
Free Bets Online ARE Legal In Australia
Regulations, known as the National Consumer Protection Framework (NCPF), introduced in 2018 stipulate that online betting sites advertising their free bets offers and other incentive bonuses is strictly forbidden in Australia. However, bookmakers are still free to offer free bets. This means that the good news is that free bets are entirely legal Down Under. In short, despite a lack of marketing, Aussie punters are free to take up and enjoy as many free bet promotions as they wish. And there are many of them out there, you just need to find them, and we are here to help with that. The best Aussie betting sites will nearly all run regular free bet promotions, you just need to pick the ones you like best, register for a new account and claim them.
What Is A Free Bet?
Free bets are wagers that punters can make but where the betting site has put up the stake. This way, bettors are not risking any of their own personal bankroll. One thing to note, is that when bookies pay out, they will keep the stake portion of the return which will have been instantly deducted. This is known as Stake Not Returned (SNR) but can also be referred to as a bet token or a bet credit by a bookmaker. So, if you have a $5 free bet to use up and you win at odds of 2/1, you won't get the usual $15 but $10 instead.
There are many different types of free bet offers out there. Some are simply dropped into accounts and are instantly available while others, such as free bet clubs and promotions, require bettors to either wager certain amounts or commit to placing wagers in order to unlock them. Whichever type of free bet it is that you are playing with, on no occasion will you be putting up the stake yourself, so your funds are, on these occasions, left untouched and untroubled.
In Australia, a free bet may sometimes not be referred to as a free bet, but instead as a bonus bet, bonus credit, bonus token or bonus balance. It really doesn't matter what it has been called, they will all work in much the same way. These are still funds that are provided by the bookmaker for you to make a wager with usually within a given time frame and with other terms and conditions.
For them most part, the event you that you will bet on can be your choice but on some occasions the promotion will specify the event or tournament that the bet must be used on. For instance, some free bet clubs are specific to Horse Racing or Rugby, etc. Either way, you must be sure to use it or you will lose it. Free bets online almost always have an expiry period for punters to use their bet up on.
Let's take a look at some of the free bet types that are often available.
Sign Up Offer Free Bets
Just because Aussie bookies are not allowed to advertise their welcome offers, that doesn't mean that they aren't running any. When customers open a new betting account, it is fairly common for bookmakers to match the amount of either the stake of their first bet or the amount of their first deposit. BlueBet are a good site when it comes to offering bonuses but, like most betting sites, the deals, offers and promotions change throughout the year. The vast majority of bet bonuses will ask that players make a deposit or a wager in order to trigger the rewarding of the free bet.
Risk Free Bet
Plenty of Australian betting sites offer what is known as a risk free bet and while it might not sound like one, this is in fact a free bet just one that works a little differently. With a risk free bet, the betting site that you have placed your bet with has promised to refund losing bets that meet certain requirements. The way that the bookies honour their pledge is to drop a free bet into customer accounts when the bet has been settled as a loser. This is why these promotions are described as being free of risk. You can find some excellent promotions at SportChamps.
Free Bet Club
Free bet clubs work as type of loyalty reward between bookmakers and their customers. Often, punters are asked to opt in to the club before committing to wagering a certain amount of money or bet(s) on either a particular, specified market or anything else they like. When a punter meets their agreed conditions, the bookmaker will, in return, unlock and credit the free bet that enticed the punter in the first place. Punters that haven't yet are advised to try SportsBetting.
Reload Bonus
Reload bonuses work by online bookmakers topping up player deposits with a bonus. Here, betting sites will reward your activity by topping up your next deposit or giving you a free bet based on your past wagers. Designed to keep you playing, these bonuses can help breathe new life into flagging accounts when bankrolls have run dry. SportsBet is a very good betting site when it comes to betting bonuses.
Insurance Free Bets
Another promotion that bookies are known to run on a regular basis are bonus bets that are paid into customer accounts as insurance on a losing bet. These types of promotions, which can also be refereed to as bet refunds, usually centre around a big race like the Melbourne Cup or a major event such as the Australian Open. Let's say you're horse loses by a certain number of lengths or even by a neck and you have staked £5 on it. The insurance offer might give you your money back in the form of a free bet. The offers are sometimes pushed on accas too, where your money is returned as a free bet if one selection lets you down. Find this and more at Betfair.
Qualifying Free Bet
With a qualifying free bet, punters are required to place a bet to get a bet for free. This could be anything depending on the promotion which may or may not refer to a specific event. The bonus bet that is retuned to players after they have qualified for it can be, but might not be, the same value as the qualifier. Regardless, you know that by placing a bet, you will definitely be getting a free bet in return. Unibet have been known to offer these from time to time.
Refund Bonus
A refund bonus, not to be confused with a bet refund, is where bookies offer a percentage of your specified losses back each month. Most of the time, these refunds are paid out in the form of a free bet bonus token. Whenever you lose a bet, any refund is welcome and you can sometimes find these offers at Betfair.
Stake Returned As A Free Bet
This is another popular betting promotion and specifies not just the minimum stake but also the bet that you must place itself. The betting site will offer a bet suggestion on their on site banner that, if it loses, they will return stakes back to players as a free bet. For example, you might see an offer that suggests "Back Australia to win the Ashes and Steve Smith to be the series top batsman and if either of those lets you down you'll get your stake returned as a free bet." This is a good offer because you get a second chance of getting your money back and is a decent offer for existing customers. There is, more often than not, a capped limit on how much the bookmaker will return. PickleBet have some excellent bet bonus offers.
The Difference Between Free Bets And A Free Matched Bet
Getting free matched bets usually happens when you sign up with a new bookmaker. You might have seen an offer like "Bet £25 and get a £25 free bet". However, this type of offer is harder to come by for existing account holders. For current account holders, the qualifying stake(s) can often be much higher than the free bet that they trigger.
Designed to produce guaranteed results, matched betting is considered to be a low to no risk form of betting. Known also as bonus hunting, the idea behind this betting system is to use free bets online for which you risk no personal funds, to back and lay, for and against all the possible outcomes of an event. This is definitely something to consider as there is an abundance of free bet offers to be had out there and this is good way to enjoy them and use them up.
To back a bet is to bet on a team or person, for example, to win. A lay bet on the other hand is to be against a team or person not to win. In other words, to bet on them to lose or draw. One thing to note, however, is that if you are laying a bet on a betting exchange such as Betfair, you will need to pay a small lay commission fee on winning bets. You will not pay commission on losing bets. Not to worry, this is simply how betting exchanges make their money. Matched betting works by betting on both outcomes knowing that the lay bet will cancel out any of the risk involved of backing the bet.
Take the Ashes. You would back Australia to win and also not to win. Your matched bet would pay out if Australia win and also if they don't win and in the event of a tie. Because you have every outcome covered there is no risk on the bet. Plus, because you have used free bets to back and lay, you haven't even risked your stake either. You are now playing with someone else's funds, but you get to keep the winnings guaranteeing you an easy profit regardless of the result of the event that you wagered on. Initially profits may seem quite small but over time, done successfully, you should have built up a bankroll.
Important Terms To Consider When Opting In To A Free Bet In Australia
There are plenty of things that Australian punters need to take into consideration before opting into a free bet promotion. For example, the vast majority of free bets Australia do come with a pretty standard set of terms and conditions that bettors should be fully aware of.
Almost all free bets are activated by bettors making some kind of financial contribution on their part. This could either be by making a deposit into their account, contributing part or all of the stake, or by placing what is called a qualifying bet. However, some of the betting bonuses on offer will not count if funds have been honoured through certain disqualified e-wallets or alternative deposit methods and will only be applied if deposits have been made with debit cards instead.
In other free bet promos, bettors may be required to place multiple qualifiers such as make X amount of bets at a designated stake and in return you will a free bet worth x amount. Beware though that some free bets may be sports or event specific so make sure you know everything about the offer. Also, often bettors will need to accept certain odds as well as staking a minimum bet size.
Another condition to be aware of is that with a Stake Not Returned free wager you will only get back the winning part of your return. This is because the bookmaker funded the bet and so stakes will not be included in your winnings. You should also check when your free bet expires as these almost always limited time offers and have short shelf lives so they will expire within a set amount of time. Wagering and staking requirements prior to withdrawal can often be set quite high while the betting odds can be low. In short, free bet terms and conditions can be harsh so make sure you read and understand them.
Free Bets No Deposit Offers In Australia
There are times when bettors are able to claim a free bet without the need to make a qualifying deposit. Granted these are not as common as the ones where people activate an offer with a wager or a deposit, but they do exist. These free bets no deposit Australia let Aussie punters enjoy free wagering without the need to bet with any of their own money at any point.
Free Bets Tips: Finding The Best Agencies With Free Bet Offers
Seeking out the best free bet offers in Australia might seem daunting at first but it really doesn't have to be. Even though Aussie betting firms are not permitted to advertise their offers, they are still running them, you just need to know where to look. Here are our top three betting tips for finding the best free bet bonuses in Australia before opening an account.
Play with the biggest bookmakers – It may sound obvious, but the biggest bookies generally offer the best deals and so consequently will run more, and often bigger, free bet promotions. Of course, some of the newer sites are trying to catch your eye in a very busy market place and so will also offer good free bet options, but on the whole, you are more likely to find the best deals with the international big boys such as Unibet.
Play with licensed free bets Australian bookmakers exclusively – If a bookmaker doesn't hold the appropriate license then give it a swerve. Never, ever hand your money over to a betting site that doesn't hold, or cant prove that they hold, a license from one of Australia's local government bodies.
Wait for the big event promotions – Bookies usually run their biggest promotions around the biggest sporting events which locally would mean occasions like the Melbourne Cup, the Australian Open and the Ashes among other things. When tournaments or races such as these are about to get underway, this is the ideal time to go hunting for a free bet bonus offer.
Can I Wager My Free Bet On Any Sport?
Because free bookmaker bets can be earned in a number of ways, the way in which they can be used up also differs. Some free bets are sports specific and may have been earned by betting on that particular sport. Others might be far more generic and can be used up on whatever event you might fancy.
Horse Racing Free Bets
Wagering on the horses is an extremely popular pass time in Australia. This is the home of the Melbourne Cup after all. And its due to the sport's popularity that free horse racing bets are becoming increasingly common, as are free bet clubs dedicated to horse racing Down Under. Try SportsBet free bets which can be used as a horse racing cost free wager.
Free Soccer Bets

Soccer betting has also grown more popular in recent years and there are many bookmakers that have made sure their soccer betting markets are bursting with options. It makes sense that in a country where soccer betting is enjoyed so widely, online bookmakers dedicate a lot of the site to it. There is no shortage of soccer betting markets at BlueBet.
Free Football Bets
Australian Rules Football betting has never wavered in its popularity with Aussie punters. The fast paced nature of this action packed sport means that anything can happen which is why wagering on it can really get the adrenaline going. The range of Aussie Rules betting markets at betfair is second to none.
Free Rugby Bets
We Aussies love the Rugby and with so much being played at home and abroad throughout the year there is almost always something tasty to bet on. All of our online betting sites will run books on the major Rugby events of the year and some of these, such as Unibet, will give you the chance to earn free bets at the same time.
Free Cricket Bets
One of our most popular national sports, Australians love a bet on the Cricket and we are fortunate to be blessed with many excellent betting sites some of which specialise in Cricket betting. It can also be said that we are lucky here that many of these betting platforms offer opportunities for their customers to activate free bets to be used on the cricket. One of these Australian free bets bookmakers is Palmer Bet.
How to claim a free bet
Decide upon a betting site and open an account.
Find the Promotions tab or Offers tab and click on it to take you to the appropriate page.
Choose the free bet offer you like the look of.
Read the terms and conditions of the offer.
Head over to the cashier page and – unless you are looking for a no deposit free bet – make the necessary deposit in order to activate your free bet.
Fulfil the requirements of the free bet (this will differ between online bookmakers).
Wait for the free bet to be added to your account.
Enjoy your free bet.
Free Bets For Existing Customers
Free bookmaker's bets aren't solely for new customers, there are plenty of ways that punters with existing accounts can get their hands on some freebies too. Customer retention is the name of the game and Australian betting operators are very well aware that they need to keep their existing customers happy as well. That is why you will find plenty of free bets Australia for bettors who have already opened accounts with many of the nation's leading betting sites and not just free bets for new customers. Ways for existing customers to unlock free wagers include bet refunds, money back promotions and free bet clubs.
Why Free Bet Advertisements Were Banned In Australia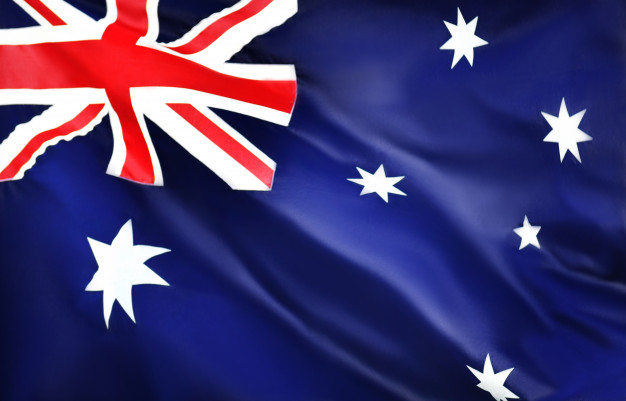 If you are wondering what the point in banning the advertisements of betting promotions was, then we can tell you that it was made in an effort to bring about a reduction in gambling harms. Unfortunately, while many people enjoy a leisurely bet for a number of reasons and suffer no negative consequences at all, others are not so fortunate and can find themselves in financial troubles caused by chasing their gambling debts. In order to reduce the potential for gambling harms for vulnerable people, the Australian government introduced the National Consumer Protection Framework in November 2018.
The need for action was sadly apparent as Australia had developed a more severe gambling problem than in many comparable countries. Now, Australian bookmakers are banned from offering cash sign up bonuses to potential new customers. Previously, Sportsbet, Ladbrokes and Unibet – all had offers north of $500 in free bets to attract new punters. Existing customers can still be offered bonus bet incentives, but punters need to sign up for accounts in order to see what promotions the bookmakers are currently offering.
This, ironically, has increased the need for punters to open new bookmaker accounts. Whereas previously, members of the public were free to browse from betting site to betting site to search for the welcome offer of their choosing, now they need to register their details and open a new account in order to do so. In an attempt to tackle problematic punting across the country, the government also made restrictions on the accessibility of live betting.
Our View On Australian Free Bets
It's a fact of life that somethings just feel better when they are free. It's great when we can use somebody else's funds to get what we want. This is true of many things, food, gifts, clothes, prizes, etc. It's also true of bets. With free bets, we're not risking our money, but rather that of the bookmaker. Because of this, betting for free has become a popular feature with many online betting operators. It doesn't change how you feel when you lose of course, you still want to win, but losing won't have a negative impact on your bankroll. If you are going to lose money after all, then it might as well be someone else's and that someone else might as well be the bookmaker. If you do win with a free bet, then just remember the bookies will deduct the stake from your final pay out which is fair enough seeing as they fronted it in the first place. Because it doesn't cost you to make a wager, a free bet is a great way to enjoy sports betting in Australia.
Best Site For Australian Free Bets
Long Time stablished Scandanavian Bookmaker
Long Time stablished Scandanavian Bookmaker
Fast payments via PayPal
Live streaming
Dedicated mobile betting app
9.5
Claim Offer
T&Cs apply
Australian Free Bets FAQS
I Am Unsure How To Get Free Bets Australia How Do I Do It?
How Can I Claim My Free Bet?
Can Existing Customers Claim Free Bookie Bets?
Why Do Australian Betting Sites Give Away Free Bets?
Can I Use My Free Bet On Boosted Odds Wagers?
Are There Such Things As No Deposit Free Bets?