SafeBettingSites.com has been created to help users make the correct choice when evaluating a variety of websites, platforms, services and betting apps. Our team of industry experts have familiarised themselves with all the important details of the online sports betting sector. Our charts, lists and reviews, guides and tips are available free of charge, and are aimed at providing you with the information you need to make the correct choice.
Our Mission
The UK sports betting arena has never been so full of available options as it is now. With TV and media advertising, and team sponsorship including shirt advertising, it is clear that the UK punter has an entire chocolate box of online bookmaker options available to them.
We want you to bet safely, responsibly and securely at the correct online bookies that provide exactly what you want to get from your sports betting. We don't want you to be enticed by a welcome offer that sounds dazzling, but when you actually take it up you find it promises little of what you thought. We help you to negotiate the often confusing world of online bookies and sports betting offers; to find you the best deals that are genuinely fair and square and add benefit to your sports betting experience.
Above all, we want you to bet legally, and for all your important personal and financial details to be kept safe and secure at sites that have stringent encryption tools and suitable privacy policies. That is why you will only ever find online sports books listed here that have proper, United Kingdom Gambling Commission licences.
Editorial Policy
We only employ and work with the most highly-qualified writers, content providers and analysts in the fields of sport and sports betting. We take all steps possible to make sure all the information presented here by us is factually accurate and up-to-date, although we do not take responsibility for an losses incurred on any rare occassion that such information is not completely correct.
All information presented is done so without prejudice, although our contributors are naturally compensated for their contributions.
Advertising Policy
Some of the content published on SafeBettingSites may on occasion be accompanied by advertising for the features or sports books indicated as appropriate. This should not be taken as a sign of any kind of compromise – either to the intergrity of our content providers or the independence of SafeBettingSites.com.
Our commercial team would be happy to enter into discussions concerning any potential partnerships or advertising placements that are appropriate to the nature of SafeBettingSites. If this is something you feel would be of interest to you, please contact our commercial team at business@finixio.com.
Company Information and Address
For general questions, comments and suggestions email us at business@finixio.com. For business inquiries please call our business development representatives at +44 (0)203 146 8423.
For snail mail communication, reach us at:
Finixio Ltd
Tower 42
25 Old Broad Street
London EC2N 1HN

Company Name: Finixio Ltd
VAT Number: GB315295409
Company Number: 1170 5811
Our Contributors: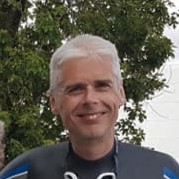 Peter Addison
Peter is an experienced iGaming wordsmith who has been working in the industry since 2013. He has written more words on all aspects of iGaming than he cares to remember, and has provided content for many big industry names. When not writing Peter can be found out running or gaming on his Xbox.
Peter's articles have been featured in numerous high-profile online publications such as RightCasino, WhichBingo and AskFans over the course of his eight-year career as a gambling writer.
Peter has a BA in Music, and loves collecting rejections for his unpublished novels.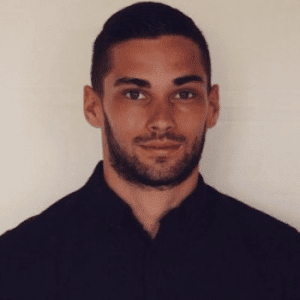 James Fuller
James Fuller is a freelance writer based in Bath, England. Specializing in sports and iGaming, he has worked for a variety of leading online publications in the past, including MailOnline and Coral. James also has a degree in Sport & Leisure Management from Sheffield Hallam University.
He also has a certificate in Football Communication & Digital Media from the Sports Business Institute in Barcelona, which James has used to help brands enhace their following and reputation on online platforms. With almost a decade of experience as a freelancer to his name, James has received outstanding feedback from existing and former clients.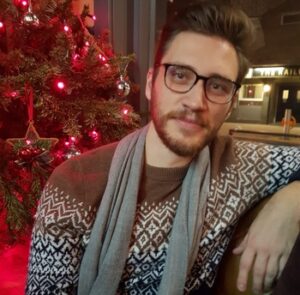 Joe Halliday
Joe is a highly-experienced content writer, specialising in sports betting. He has written hundreds of sportsbook reviews, betting tip articles, 'How-To' guides to help punters with their strategies, and more. While football is Joe's strongest suit, he also enjoys cricket, tennis, golf, and rugby, along with the NBA, NFL, and MLB.
Joe has written for a wide variety of sports betting and casino sites, and has also created his own football-focused website, Full 90 Football.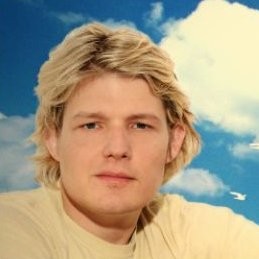 Jack Schiffko
Jack is a freelance writer working in the iGaming and betting industry for over seven years. He is specialized in football and tennis betting but has also plenty of knowledge in betting on all kind of sports.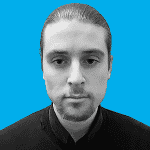 Bradley Gibbs
Bradley is a sports betting writer, focusing primarily on football and UK horse racing in the form of match previews and betting strategy. Bradley specialises in a variety of areas, such as: betting previews, tips, strategies and betting psychology.
Over the last few years, Bradley has written for numerous publications, including popular UK newspaper Racing & Football Outlook and an online resource Bookmaker-Ratings.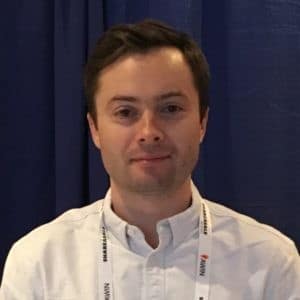 Pavel Pudakov
Pavel is an online gambling expert with a forte in the sports betting realms. He holds an MBA in Marketing and has been in iGaming for a number of years. With a passion for Digital Marketing & content optimisation, he currently oversees sports betting and online casino fields for Finixio.
With the sector constantly evolving, he loves nothing better than staying up to date with the latest movers and shakers in the space.
Was this article helpful?