You will be hard-pressed to find a nation that loves sports more than Australia. It is a core part of the culture in the country, with most people enjoying a wide range of sports. Tennis is high on the list, with a lot of Aussies having gotten international acclaim for their exploits on the tennis courts.
This guide will take you through all of the key aspects you need to consider when it comes to finding the best betting sites and hopefully succeeding with your wagering.
All
Each Way
Enhanced Odds
Live Streaming
PayPal
Cash Out
Harness racing
More Filters
Myriad of Live Streaming Options
Myriad of Live Streaming Options
Very competitive tennis betting odds
Fast withdrawals
Good range of tennis markets
9.7
Visit Site
Customer-Focused Approach
Customer-Focused Approach
Live greyhound streaming
Virtual greyhound betting
Regular specials
9.6
Visit Site
T&Cs apply
Speedy Withdrawals
Offers unique spread betting options
Top-quality customer support
Simple to use
9.6
Visit Site
Tons of Live Streaming Options
Tons of Live Streaming Options
Very well established bookie
Numerous promotions for bettors
Good coverage of tennis events
9.6
Visit Site
T&Cs apply
Caters to Big Spenders
Large betting limits
Good reputation
Helpful customer service team
9.5
Visit Site
Optimal Range of Betting Limits
Optimal Range of Betting Limits
Fast payments via PayPal
Live streaming
Dedicated mobile betting app
9.4
Visit Site
Tennis Betting Online: How We Rank the Best Tennis Betting Sites
In Australia, you have a great range of leading tennis betting sites to choose from. While it is great to have this level of choice, it can be a daunting challenge to try to find the best of the bunch. That is why we have taken the time to do all of that hard work for you. We have tested each of the leading tennis betting sites using an objective set of criteria. Here is a look at some of the core aspects of that process:
The first thing we look at is making sure that any tennis betting site that is to be considered as a viable option for Australians is that it is safe to use. The last thing you want to happen is to trust an operator that is untrustworthy and does not honour withdrawals. We look at their licensing with local regulators and assess the security protocols that are in place to ensure that the funds and data of players is safe. Ladbrokes is one of the most secure bookies on the market today.
The next port of call is making sure that a given site has good coverage of tennis tournaments and betting markets. This includes looking to see both pre-game and live betting opportunities. Aussie bettors want the flexibility of betting on all aspects of a game, no matter if it is the Australian Open or a semi-professional event. Betfair offers a huge range of tennis betting markets.
To make the most of your tennis bets, you want to be getting the best odds. This allows you to maximize the returns from your winning bets, something that can be the difference between being profitable or making a loss in the long run. We look at the sites which generally have good odds for tennis betting markets.
These days people often prefer having the option to place wagers straight from their mobile devices through tennis betting apps or website. You could be attending the Australian Open and want to place a wager on the game you are watching. With mobile betting, this is a real option. We look at what sort of mobile offering an operator has and what operating systems it is compatible with.
With technology constantly improving, operators are always rolling out interesting new betting features. The cash-out feature is now a staple of all leading Australian betting sites, allowing you to cash out your bets early. We also look for the likes of in-depth statistics, bet builders, and live streaming capabilities. Unibet always keeps customers happy with great betting features.
Everyone loves a good bonus bets as you get to play with the house's money. In Australia, welcome offers are not allowed. However, existing bettors will also normally be able to get regular offers for specific tennis events, such as moneyback coffers, insurance on accumulators, and enhanced odds. TAB is always treating its player base with great bonuses.
While hopefully you will not have any issues with your tennis betting account, you want to know that you have the option to deal with a competent customer support team if things go wrong. We look at what types of contact options are available, opening hours, and the quality of the responses. TopSport has one of the most dedicated customer support teams around.
Key Features of the Best Tennis Betting Sites 
| | | | | | |
| --- | --- | --- | --- | --- | --- |
| Sportsbook | Live Betting | Live Streaming | Handicap Betting | Cashout | Bet Builder |
| Betfair | | | | | |
| SportsBet | | | | | |
| Ladbrokes | | | | | |
| PointsBet | | | | | |
| TAB | | | | | |
| TopSport | | | | | |
| Unibet | | | | | |
Tennis Betting Odds 

The easiest way to ensure that you are getting the best return possible from your bets is always placing them at the best odds. This is something well within your control. Successful bettors will have accounts with all of the leading tennis betting sites in Australia to make sure that they can quickly place a bet at the best odds.
To quickly see which offering has the best price, you can use an odds comparison website. This compares the leading platforms for a particular bet. You might also find enhanced odds for certain bets due to a promotion. This is another easy way to get better odds for a bet. Here are a few of the leading bookies when it comes to having the best tennis betting odds:
Tennis Betting Strategy
A lot of people like to follow a particular tennis betting system. This allows them to have a tried and tested method of betting that they can follow on a consistent basis. This might see you follow a certain staking plan, place bets on certain markets, or event types.
What to Do
There are a few core principles that you should follow when betting on tennis. It is important that you learn how to properly interpret form and stats in the right manner. This includes deciding what form is relevant and what can be disregarded.
For example, Roger Federer has a great track record in Wimbledon. While he is getting closer to retirement, his current form might not be too good. However, the grass is a unique type of surface that a lot of players struggle with. Federer is a master on this surface and often his current form can be disregarded when Wimbledon rolls around each year.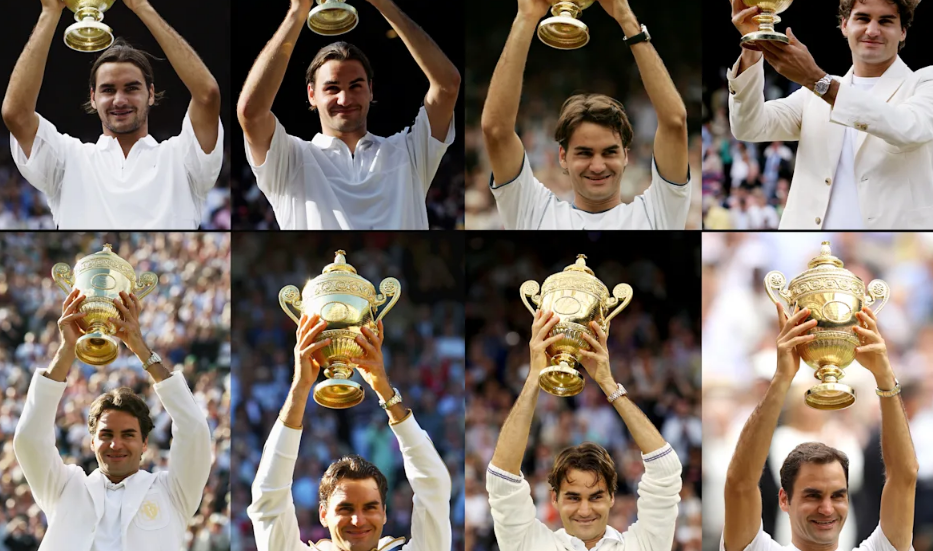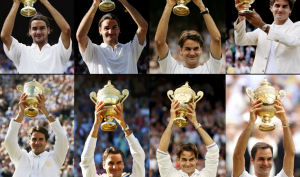 Being aware of the quirks of different players is very useful. When it comes to in-play tennis betting, knowing what players perform well under pressure those who often collapse when the game is in the balance can be very useful as part of your strategy.
One area that crops up oftentimes in big events is that fan favorites get a lot of attention from regular bettors. This often drives their price down below where it should be.
Conversely, their opponent's odds can often increase and create a valuable opportunity for you. For example, Andy Murray is beloved by the Wimbledon crowd, but he has struggled in his recent appearances. Despite these struggles, big money is placed on him each and every match. His opponents in these games therefore can often have quite lucrative odds.
What to Avoid
There are often certain things you should also avoid doing when betting on tennis. Underestimating the impact that the surface has on players is a big mistake that many people make. Good servers and aggressive players tend to do better on grass surfaces, while hard court surfaces can vary significantly from event to event and require more precise research. Finally, baseliners tend to dominate on clay thanks to the higher bounce and slightly slower pace of play.
Another mistake to avoid is forgetting to look at the tennis calendar. Players often play week in and week out, traveling between different countries. This can take its toll and is why many players like to prioritize certain events.
Figuring out when a player is looking to peak can be of great help when placing your bets. Naturally, bias towards your favorite players is also to be avoided and you should also not underestimate the head-to-head records of two players. These matchups can often be very psychological and recent form thrown out the window if the two players have a storied history.
How to Bet on Tennis: Popular Tennis Betting Markets 
Tennis is a sport that is ideal for betting as there are constantly new opportunities to place wagers during the course of a game, as each point and game will be separate from the other. There is also sufficient time in between points to place wagers.
For both pre-game and in-play betting, you have tons of great betting markets to choose from. Whether you are betting on Wimbledon, the Australian Open, or a regular ATP Tour event, here are the markets that will always be a mainstay:
Match Winner 
The most fundamental type of sports bet is the match-winner market. You are simply trying to predict which of the players is going to come out on top by the end of the match. As there are not going to be any draws in tennis, this is a very simple type of market.
Tennis Handicap Betting
Handicap betting is a core aspect of all forms of sports betting. It allows you to even the playing field by applying a handicap to a strongly favoured team, making it more of a betting opportunity than the given fixture might previously have been. The same goes for tennis. The favourite in a given matchup might have a handicap of 2.5 games. Therefore, if you will bet on the favourite if you think that they are going to win by three games or more.
Outright Betting
Another popular market is placing a wager on who you think is going to win the entire tournament. For example, you might think that Serena Williams is going to win the Australian Open and you want to place a bet on this happening.
First Set Winner
You will usually have the option to place a bet on which player you think is going to be the winner of the first set.
Over/Under
Over/under betting is becoming more and more popular with tennis matches. There will be a predetermined total that you will be betting on whether you think the players will surpass or fall under. For example, a common over/under market would be the total number of games in a match. The over/under might be 21.5 games, so you will bet on over if you think the match will have at least 22 games.
Scoring Markets
There are a number of different betting markets related to scoring when it comes to tennis. This includes trying to predict the final breakdown of the sets count or the total sets that a game will have. The correct score market is difficult to get right but it can pay off handsomely if you manage to predict the exact scores in the given sets during a game.
Live Betting Tennis & Live Streaming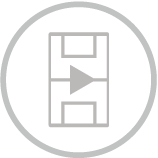 Live betting on tennis matches is extremely popular. It is likely only behind horse racing and football in terms of the total numbers of bets placed in-play on tennis. The reason it is so popular is down to the way the sport is structured. As each point is independent of the last, there is a fresh opportunity to always place a bet on the next point.
You also have beaks in between games and points, providing ample opportunities for you to place your bets. The wagers can be a simple as betting on who you think will win the next point, which player will ultimately win the game, or what the final score of the given set will be.
Most of the leading tennis betting sites will always have live betting available for tennis events. Some will even give you the chance to watch live streams of these matches. Sometimes you need to place a bet on the match to view the live stream, while others allow you to watch if you have a positive account balance. Here are three of the best bookies in Australia when it comes to live streaming tennis matches:
| | |
| --- | --- |
| Bookie | Live Streaming Criteria |
| SportsBet | Positive account balance |
| Unibet | Have an account |
How to Succeed at Tennis Betting: 5 Ultimate Tennis betting tips
A lot of people over the years claim to have cracked the code and developed a fool-proof tennis betting system to constantly profit from betting and make expert tennis betting predictions. This is not a possibility, so you need to take these types of claims with a pinch of salt.
However, there are many different ways that you can try to stack the odds a bit more in your favour. By putting in place some strategies, you can boost your chances of ultimately being profitable. Here are a few free tennis betting tips to keep in mind when you are looking to succeed:
1. Look at Court Surfaces
One of the most important factors to determining the chances of a given player in a particular event is by seeing what their prior performances have been like on that given surface. Tennis is unique in that the surface changes regularly during the year. This includes switching between hard courts, clay courts, and grass courts.
Each of these surfaces will suit different skillsets, which means that you can take a horses for courses kind of approach. Certain players are specialists on a particular surface. For example, Rafael Nadal has won 13 of the last 16 French Opens thanks to his ability on clay courts. Finding court specialists at an event is key.
2. Looking at Historical Data 
A good way to find potential value is by looking at the performances of given players at the same venue in the past or against the same opponent. Even if the player has been on a bad streak of events, returning to the place where they have seen a lot of success in the past can often reignite something in their game. Their odds might be very good, reflecting their poor recent form.
There are also some players who tend to dominate a particular opponent. This could be despite there being a big mismatch in terms of the world ranking. Certain types of players match up well to a certain type of skillset. By looking back at past matchups between two players, you can often pick out potentially profitable opportunities.
3. Staying Disciplined
One of the key aspects of being successful with any type of sports betting is making sure that you take a disciplined approach. This means keeping emotion out of your decision-making. You might have loyalty for Australian players in the big events, but you should make sure that this preference does not cloud your judgement.
You also need to have a tried and tested staking plan in place. This means that you are not exposing too much of your account balance to a particular match or tournament. You need to be able to spread your balance evenly enough that you can absorb a few subpar weeks of betting.
4. Specialization
One thing that a lot of tennis bettors do well is specializing in a particular type of tennis betting. This could be only looking at certain types of tournaments, like Grand Slams or the latter matches in a tournament. They might focus more so on live betting or just stick to the same pre-game markets.
If you find something that you are doing well with again and again, then it is worthwhile often doubling down and focusing most of your attention on that area. For example, if you focus on tennis tournaments in Australia, you will build up a very in-depth knowledge of the players on the scene. You can often then use this information to find potentially profitable opportunities that the bookie has missed. 
5. Maximizing Your Returns
The simplest way to boost your returns is by making sure that you are getting the best odds for each and every bet. All you need to do so is have an account with each of the leading tennis betting sites. You can then quickly see which of these platforms have the best odds for a particular bet you are planning to make. You can also get access to a wide range of promotions when taking this approach, which is also going to be helpful.
Popular Tennis Tournaments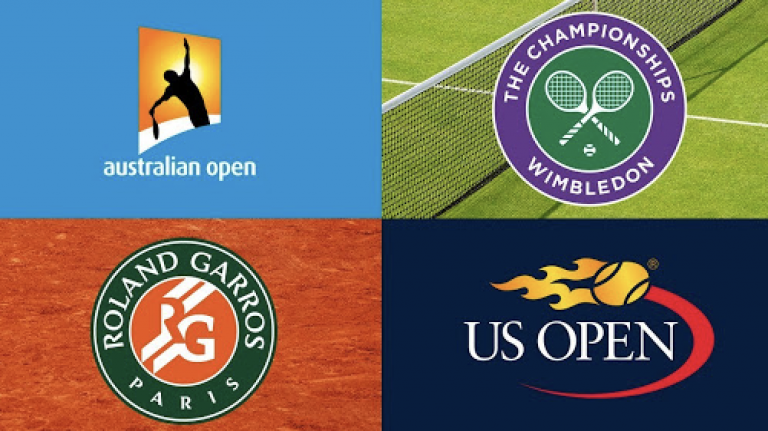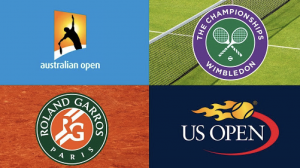 The global professional tennis scene has been taking off over the past decade, with high-quality events taking place each week in various regions. The events that all players want to win the most are the four Grand Slam events. Then there are a few play-off series come to the end of the regular season that carries lucrative prizes.
Finally, there are some smaller professional tournaments in and around Australia that garner a good bit of interest among Aussie bettors. These usually take place in advance of the Australian Open. Here is a quick look at the major events:
Australian Open (January)
The Australian Open is the ideal opener to each new year. It takes place in Melbourne on hard court and has been taking place since 1905. The high temperatures can often present a challenge to players due to it being in the height of the summer. It is one of the most attended tennis events in the world each year.
French Open (May)
The French Open is the only Grand Slam event to take place on clay courts. It is held in Paris and the men's singles event has been dominated by Rafael Nadal for the past decade-plus. The clay surface is known for being slower than hardcourts but generating a bigger bounce on the ball.
Wimbledon (July)
The only Grand Slam to take place on a grass surface is Wimbledon, which takes place in London every July. It has a long, storied history and there are many traditions that are integral to the event. All of the players still have to wear all whites when playing and there are often royals in attendance. Roger Federer has claimed eight Wimbledon titles over the years, with Martina Navratilova having nine singles titles for the women's event.
US Open (August)
The US Open is the final Grand Slam of the year and it takes place in Flushing Meadows New York. This is another long-running event and is also played on hard courts. The surface is a bit different from what is seen with the Australian Open, usually having a bit less bounce.
ATP Cup (January)
The ATP Cup takes place in three Australian cities during a ten-day period. It is a team event, with 24 teams in total taking part. It was only started in 2020 and it has a $15 million prize pool up for grabs.
Hobart International (January)
The Hobart International has been taking place since 1994 and takes place outdoors on hardcourts in Hobart. It is a part of the WTA Tour and is one of the lead-up events before the Australian Open.
Adelaide International (January)
The Adelaide International takes place every year in Adelaide and it a part of the WTA Tour. It was only held for the first time in 2020 and formerly also was a part of the ATP Tour.
Conclusion
Now that you have a good idea of what tennis betting is all about, you'll be ready to sign up for an account with one of the leading tennis betting sites. You can then start exploring the various types of betting markets and putting your plan into place with the end goal of being a successful tennis bettor. You'll also have plenty of fun along the way and get to watch the best tennis matches both in Australia and across the globe.
Very Good Aussie Betting Site
Very Good Aussie Betting Site
Great source of free bets
Massive range of betting markets
Fast pay out processing
9.7
Claim Bonus
T&Cs apply
FAQs
What happens to your bet if the player gets injured during a match?
If the player who retires early during a given match was the favourite, then most bookies will void the bet and return your stake. Certain bookies will even pay out on your underdog bet if the first set has already finished.
Can you place an each-way bet in tennis?
There are certain situations where an each way bet is possible in tennis. Most commonly, you will be able to do so when you are betting on the outright winner of a tournament. This usually pays out on the bet at half odds if your selection comes in second place.
Is online sports betting legal in Australia?
Yes, many online sports betting sites are licensed and regulated in Australia. However online casinos, online pokies, and online poker are not regulated in the region.
What are some of the most popular payment methods on tennis betting sites?
These will depend on what bookie you end up creating an account for. Usually, you will get the option to deposit via credit card or debit card, as well as some sort of bank transfer and through an e-wallet like Skrill or Neteller.
What type of bonuses do Australia sports betting sites offer?
As part of the rules in Australia, bookies cannot offer welcome offers to bettors. However, they are able to provide deals to their existing users. These can vary from free bets to enhanced odds, and moneyback offers.