Bonus bets are increasingly being offered by online bookmakers down under. With our complete guide to the best bonus bets in Australia, you'll discover everything you need to know about how to find these punting promos, how they work and the best way to use bonus bets to build a bankroll and improve your betting experience. So let's get cracking and learn all about Australia's best bet promotions!
All
Cash Out
Enhanced Odds
Live Streaming
Harness racing
PayPal
Each Way
More Filters
Offers protest payouts
Live chat, email, and phone support
Good choice of racing bet types
Founder Michael Sullivan is highly respected
9.9
Visit site
T&Cs apply
Best Bookie for beginners
Best Bookie for beginners
User-friendly layout
Very good mobile apps
Good customer support hours
9.8
Visit site
T&Cs apply
Offers Live streaming of local races
Offers Live streaming of local races
Some of the best odds around
Massive range of betting markets
Speedy payout
9.8
Visit site
T&Cs apply
A trusted & local bookie
Weekly cricket promos
Good selection of payment options
Same-race multiples are easy to place
9.7
Visit site
T&Cs apply
Superb customer service
Live greyhound streaming
Virtual greyhound betting
Regular specials
9.6
Visit site
T&Cs apply
Lowest minimum wagers
Fast payments via PayPal
Live streaming
Dedicated mobile betting app
9.5
Visit site
T&Cs apply
Designed for Android & iOS
Designed for Android & iOS
Useful mobile features
Strong horse racing section
Powerful partnership with Ladbrokes
9.4
Visit site
T&Cs apply
Fast withdrawals
Focus on spread betting
Helpful customer service
Straightforward user interface
9.3
Visit site
T&Cs apply
A great place to punt & chat
A great place to punt & chat
Competitive betting 'tournaments'
Over $300,000 won weekly
Good selection of betting markets
Visit site
T&Cs apply
Specialises in horse racing
Specialises in horse racing
Ownership has plenty of pedigree
Low minimum deposit
Attractive, modern website
9.1
Visit site
T&Cs apply
Pick your own odds
Platform is very well designed
Highly competitive odds
Minimum stake is only $0.50
9.0
Visit site
T&Cs apply
Extensive live streaming choices
Extensive live streaming choices
Track record with betting shops
Very good mobile apps
Frequent special offers
8.9
Visit site
T&Cs apply
Top Fantasy Sports Bookie
Top Fantasy Sports Bookie
Fantasy sports betting specialists
Covers a good selection of sports
Excellent mobile app
8.9
Visit site
T&Cs apply
📌Legislation was passed by the Australian government that prevents online bookmakers from promoting betting sign up-bonuses, free-bets, bonus-bets, bet-credits, and other such offers. To see what the sportsbook offer you might need to create an account.
What Are Online Bonus Bets?
With bookmaker bonus bets, you are, quite literally, get something for almost nothing. A bonus is often issued as a reward for opening a new account. But it can also be a consolation prize, such as when a bet almost wins but still loses.
Online sports betting bonus bets, as opposed to casino bonuses, come in many different flavors. In this article, we will explain in detail everything you need to know about the various types of bonuses and promotions found in Australia, and how to make the most of them.
Finding Bonus Bets in Australia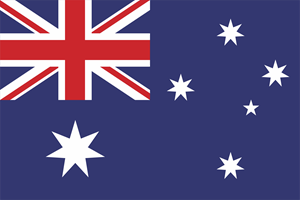 Bonus bet offers are an important marketing tool for Australian bookmakers. Online wagering is now so popular, with sports betting companies popping up all over the place, that bookmakers need to do something different to attract new customers. Generous signup offers are an obvious way to get the attention of a potential customer.
Finding them is harder than it used to be, due to newly passed laws around what online bookies can and cannot do in terms of promotions. But stick with this article, because we will shine a light on how to find the best bonuses and promotions being offered by Australian sportsbooks.
How We Select the Best Bonus Bets
When determining the best betting offers from bookmakers down under, we look at the following criteria:
Size of bonus. The most important factor is exactly how generous the offer actually is. Match bonuses of at least 100% are the best.
Wagering requirements. There is nothing worse than earning a bonus, but you have to jump through hundreds of ridiculous hoops in order to be able to get hold of the money.
Payment restrictions. We check the terms and conditions to make sure that there are no weird or sneaky limitations on the way in which you can withdraw your bonus earnings.
Odds restrictions. There is little point in trying to qualify for a bonus if there are unrealistic minimum odds requirements attached to the conditions.
Time limits. Bookmakers often impose a limit on how long you have to place your bonus free bets. We would consider at least a week to be fair. Anything less is harsh to the player.
How Do Bonus Bets Work?
Claiming free bets and bonuses in Australia is straightforward. Here's a step-by-step guide:
Register an account with your chosen bookmaker.
Visit the Promotion page for full information about the available bonuses.
Follow the on-screen instructions.
Many bonuses are applied automatically. For instance, if it's a bet match bonus, you will simply place your bet, wait for the bet to settle and then the bookmaker's support team will credit your account for you, usually within 24 hours.
With some bookmakers, you have a choice of welcome bonus immediately after sign up. Simply click the box with your preferred option.
Why can't I See Any Bonus Bets?
Many of the sportsbooks in Australia complies with all the different legislations by simply not showing any of the active bonuses and bonus bets. That means you have to log in to view them, like on BlueBet where it says in clear text: Log in to view our active bonus bets.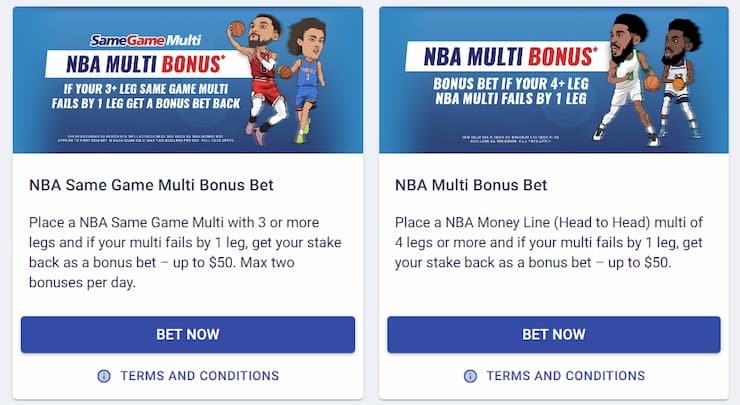 Bonus Bets NSW
In 2018, the New South Wales government opted to restrict betting adverts that would induce residents to gamble. In other words, they banned bonus bets for NSW residents.
Examples of banned bonus bets in NSW include:
Deposit bonuses
Bet match bonuses
Cashback & rebates
Refer a Friend
Bet back offers
However, in March of the following year, an amendment to the law meant that bookmakers were allowed to offer odd boosts to players in NSW.
Bonus Bets Victoria
The rules around bonus bets for Victorian residents are similar to those in NSW. Since bonus bets in Victoria are also banned at the local state level, there can be no legal welcome offers like deposit match bets.
But like in NSW, players in Victoria can still earn bonus bets such as odds boosts. Certain sites have been known to offer reload bonuses to players in Victoria, too.
Types of Bonus Bet in Australia
There are many different types of sports betting bonus bets offered by Australian bookmaking sites. Let's jump in and take a look at some examples:
📌Unfortunately, recent legislation passed by the Australian government means that online bookmakers are no longer allowed to promote such offers. New customers cannot see these bonuses until after they create their account.
Deposit Match Bonus
The most common bonus found at online bookmakers in Australia is the deposit bonus. Basically, whatever the value of your first deposit to the site, the bookmaker will give you the same amount in the form of free bets or bonus money.
No Deposit Bonus
A no deposit bonus is exactly what the name suggests. The bookie gives you some form of a free bet or bonus money to use, simply for registering an account. You do not need to load the account with your own, real money.
Bet Match Bonus
When opening a new account, some bookmakers will match the amount of your first bet stake, rather than matching the first deposit. So if you decide to bet $100 on your very first bet with a new bookmaker, you'll be rewarded with a $100 free bet.
Reload Bonus
A reload bonus is just like a deposit match, except that it will be aimed at a specific player. If you have not credited your betting account for a while, the marketing team may reach out with a personalised reload offer, to encourage you to return. Deposit money in your account and get a percentage of that deposit in the form of a free bet.
Odds Boosts and Boosted Bets
Another common promotion found at Australian bookies is the odds boost. The bookmaker gives players the opportunity to increase the fixed odds of a selection before placing the bet, for even greater winnings. Simply add your selection to the bet slip and if the Boost Up icon appears, you can pump up the odds!
Free Bets
This currently trending in many other countries, where it is becoming commonplace to give a free bet of varying denomination as a welcome present. Either with a deposit or a first bet of some kind as a condition to get it.
Bonus Back Offers
This type of bonus offer involves getting a refund when your losing bet almost wins. A good example is the type of bonus back promotions at TAB.
For instance, if you place a tote win bet at the specified horse racing meeting, you'll get your money back as a free bet if your horse finishes second or third. There are lots of other different racing specials available too. Be sure to check out the full range of TAB rewards bonus bets.
Sometimes, bonus back bets apply to specific meetings or events, such as the Warrnambool Racing Carnival or the Melbourne Cup. For instance, PalmerBet offers money back on your second bet (up to $100) during the Melbourne Cup.
This type of promotion is very common with Australian bookmakers, but it may go by a different name. For example, PalmerBet refers to this type of offers as "Game Saver".
Bet Back
Cash out, sometimes called bet back, is a promotion where the bookmaker makes an offer to buy back a ticket that is not yet settled. An example would be TAB's Quaddie Cash Out offer. If you're lucky enough to land the first three legs, they'll give you the chance to settle for a partial payment. That way, you can avoid the potential disappointment of losing out and in the final leg and walking away with nothing.
Best Odds
Sites like NEDS offer the best odds to their customers in Australia and New Zealand. This means that when you back a winning horse, your payout will either be at Tote odds or the Starting Price, whichever is higher. With best odds promotions, you can be sure of getting the maximum value.
Make the Most of Sign Up Bonus Bets
With so many bonus offers and promotions available at Australian sports betting sites, what is the best way to make the most of them?
The best way to use bonus bets would be to open accounts with several bookmakers. You cannot benefit from any offers if you don't qualify for them. In addition, different sportsbooks are known for focusing on different rewards. As a result, William Hill bonus bets are different from Crownbet bonus bets or Luxbet bonus bets.
Not only does opening multiple accounts mean that you qualify for each bookmaker's welcome bonus, but it also allows you to shop around. Perhaps you wish to bet on a specific market, but one bookie has bigger odds than another. If you have an account with both, you're now in a position to capitalise.
Having accounts with several sports betting firms also puts you on the radar of their marketing teams. If you bet frequently with one company and suddenly stop, they might question why. They could tailor a specific offer to you, to try and tempt you back.
These often come in the form of reload bonuses or no deposit free bets. Again, if you don't have multiple accounts, you aren't in a position to benefit from such deals. Just remember never to open multiple accounts with the same bookmaker, as this is a breach of the terms and conditions and you will end up banned.
Low Wagering Requirement Bonus Bets Australia
Here are five examples of Australian bookmakers that offer bonuses with low wagering requirements:
Sportsbet Pty Ltd
Winnings paid on Sportsbet bonus bets do not have any turnover requirements. The only requirements are that you play through the initial deposit once in order to qualify for your initial free bet.
TABTouch
There are no wagering requirements attached to most Tab bonus bets. The only wagering requirements to be concerned with are related to bonus back offers. The AFL Head to Head Multi Special, for instance, specifies that each leg must have odds of at least $1.10 and the entire bet must be at least $2.50 in order to qualify for the offer.
SportChamps
There are no playthrough requirements attached to free bet winnings at SportChamps. Simply place your first bet and you'll be awarded a free bet to the same value.
Withdrawing Your Bonus Bet
You cannot withdraw bonus money or free bets added to your account. You can however use the money to place bets and if you win, you can keep the payout.
But before you try to make a withdrawal, you need to be sure that you've met the terms and conditions of the bonus. If you have not, you will not be allowed to withdraw and you may even lose the bonus funds.
Let's take SportsBet as an example. New customers qualify for a 100% deposit match bonus, up to a maximum of $300. To redeem this offer, the player must do the following:
Deposit an amount no more than $300, for example, $100
They must place bets to the same value, so in this case $100
It can be a single $100 bet or it can be broken into smaller bets, such as 4x $25
Once the qualifying bet or bets are all settled and the terms met, the bonus funds will be credited to the account within 24 hours
The bonus bet must be used within 7 days
The bonus bet cannot be used on promotional odds or markets
Only the winnings from a bonus bet will be paid to your account (the bonus stake is not applied)
You will not be allowed to make any withdrawals if you have not completed your identity verification. All new accounts must verify their identity to prove that they are who they say they are. This reduces the risk of fraud and allows the bookmaker to spot any underage gamblers.
Final Thoughts On Bonus Bets Australia
Although the country's regulatory approach towards bonus bets may be a little disheartening to punters, it is important to remember that you can still find offers and promotions once you register an account. As we've covered in this guide, there are a few exceptions, however, in general, there is plenty to look forward to. Since it is harder to compare bonus bets now, we've mentioned some of the best sportsbooks for you to check out.
Remember that opening an account is free, and having accounts with multiple sportsbooks can provide you with the best choice. Doing this will not only allow you to access the best bonus bets Australia has to offer, but also help you obtain the best odds and markets.
Offers protest payouts
Live chat, email, and phone support
Good choice of racing bet types
Founder Michael Sullivan is highly respected
9.9
Visit Site
T&Cs apply
Bonus Bet FAQ
Are free bets and bonuses just a scam?
Of course not. Any bookmakers caught involved in false advertising would be in serious trouble with the regulators. Not to mention the damage that would be done to their credibility. The bonuses and promotions are genuine and you can win real money and prizes.
Can I still get a bonus bet if I use the mobile app?
Absolutely! It doesn't matter whether you're visiting Australian betting sites on your desktop, using your mobile or tablet device to browse or using a mobile app. All sports betting punters qualify for whatever free bets and bonuses are being advertised by the bookies.
On what type of bets can I use my bonuses?
Bonuses can be used on all bet types. If we're talking about signup bonuses such as a deposit match, then your free bets will be available to play on any sport or market, unless expressly forbidden by the terms and conditions. Always make sure to read the T&Cs to avoid any possible disappointment.
What are the usual bonus bets turnover requirements?
Turnover or wagering requirements vary significantly between online operators. Moreover, you should look at this requirement in addition to other important T&Cs, such as time limit and applicable odds.
Why can't I see any bonus bets?
If you are located in Australia the law forbids the feature or promotion of any specific sportsbook rewards. You will need to open an account with an online bookmaker in order to view any bonus bet details.
On what type of bets can I use my bonuses?
Bonuses can be used on all bet types. If we're talking about signup bonuses such as a deposit match, then your free bets will be available to play on any sport or market, unless expressly forbidden by the terms and conditions. Always make sure to read the T&Cs to avoid any possible disappointment.