One of the most exciting and thrilling ways to stay in touch with politics is to bet on it. Betting on elections is a great way to follow the changing nature of society and also to get a gage for current societal attitudes. Without past results and form guides that you can use to your advantage in sports betting, election betting brings a whole new challenge for punters to get used to. Read on for everything you need to about wagering on politics in Australia.
All
Cash Out
Each Way
Enhanced Odds
Harness racing
Live Streaming
PayPal
More Filters
Old and established bookie
Old and established bookie
Live greyhound streaming
Virtual greyhound betting
Regular specials
9.6
Visit Site
T&Cs apply
Excellent for election betting
Excellent for election betting
Fast payments via PayPal
Live streaming
Dedicated mobile betting app
9.5
Visit Site
T&Cs apply
Very good for political betting
Very good for political betting
One Of The Top Bookies Around
Live Streams Of Some Events
Huge Range Of Betting Markets
9.7
Visit Site
T&Cs apply
Good selection of politics betting markets
Good selection of politics betting markets
Australian owned and operated
Weekly betting promos
Good selection of payment options
9.4
Visit Site
T&Cs apply
How We Rank The Top 10 Election Betting Sites
When punters are looking to make a bet on an upcoming election there are a number of key factors that should be taken into account before committing to placing it on a betting site. As the name implies, at SafeBettingSites we always factor in safety on your behalf, but there is far more than that to consider. We want you to enjoy your betting in the most enjoyable way possible which is why we only work with sites that meet the following criteria.
Political Betting Markets – Australia Election betting might not be as big as horse racing betting or betting on AFL for example, but it is still very popular and common. Because of this, the majority of online bookmakers in Australia will not open up as many markets on an election as they will on the major sporting events. We still believe that there should be as much choice as possible though and will always promote betting sites that offer the most markets for sports and political betting at home and abroad.
Election Betting Odds – The best bookmakers will always offer the fairest betting odds on an election that provides the best value for their punters. However, you will always have the option of shopping around for the best prices on politics, for which we will try to guide you in the right direction.
Politics Betting Promotions – General election odds are normally available at any time, often well in advance of an election. Obviously we know the names of the competing parties at all times, whereas with the candidates we can sometimes only guess who might be running. Often, when an election is drawing close, bookies will spring into life and have betting offers around the upcoming event. As well as their regular promotions which can be found on site by account holders, there should be betting promotions for political events too.
Election Betting Features – When betting on sport, we can be sure that there will be a ton of features to enjoy such as cash out, live in play betting and bet building. We think this should apply to politics betting as well and look for sites that include features when betting on such events.
Customer Support – This is a very important category. You really should only ever bet with firms that provide a thorough customer service that is reachable 24 hours a day, seven days a week. Ideally, they will be contactable through email, live chat and telephone and respond accordingly and as swiftly as possible to settle your issue. These are only betting sites we will ever recommend.
Most Popular Election Betting Markets
There are a number of ways that Australian bettors can wager on an upcoming election. Most of these are very simple to understand even for new comers to betting. For those familiar with betting the method of making wagers online remains very similar to sports betting. Punters simply make their picks, choose their stakes and place their bets. But what political betting markets are there?
Winning Party
If you are simply betting on the name of the winning party of an Australian national election, then bettors are able to choose from the most popular options which include Liberal/National Coalition, known simply as the Coalition, Labour and Any Other Party. The political betting options are very good at 888sport.
Last Time Out Result
Year
Winner
Loser
Winning Odds
2023
Australian Labour Party
The Coalition
1.26
Margin Of Victory
For the majority of political events, punters are able to bet on the margin of victory. If you think that one party will dominate the voting and win an overwhelming majority then you can bet within a range of that outcome. You can also bet over and/or under a named figure. Of course, while elections have the power to surprise, you can often tell how things might turn out by following the outcomes of opinion polls and exit polls.
Next British Prime Minister
Election betting is not simply restricted to the Australian federal elections, we can also bet on the outcome of voting events overseas such as in the UK. This means that Australians are free to bet on who the next prime minister of the United Kingdom might be.
Next President Of The USA
Just like betting on the next leader of the Australia and the UK national elections, Aussie punters can decide on who they think will be the next leader of the free world. By this we mean, be voted in as the next President of the United States of America. When the previous president, Donald Trump, was in the running there were many specials that bookmakers because the interest in him was so high. If you want to place a bet on the who the next president of the USA will be, then presidential election betting can be done safely and securely at William Hill.
Odds 2023
Winning Odds
Candidate
Winning Odds
Candidate
2.90
Joe Biden
3.75
Donald Trump
Political Betting Specials
Election betting special bets will be different from election to election and will be made available nearer the election date. These can be a politician to leave office before the end of year, to be voted out of his or her seat, or for someone as of yet unknown as a politician to be on the ballet in the future. Political bet specials really can be anything.
How To Make Money When Election Betting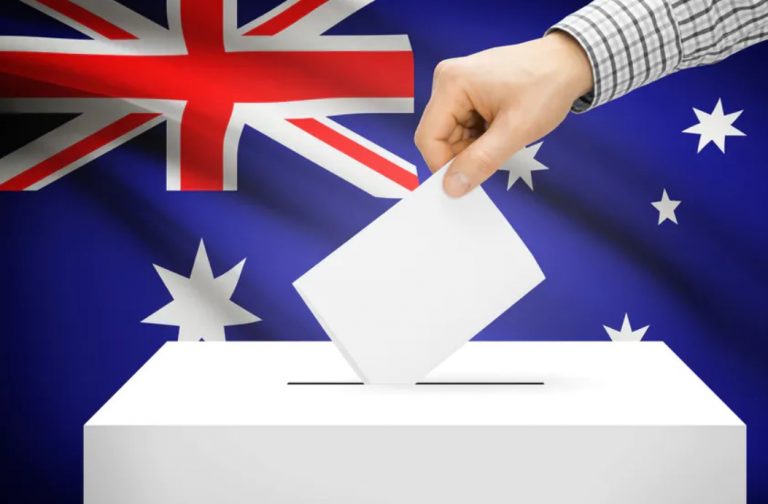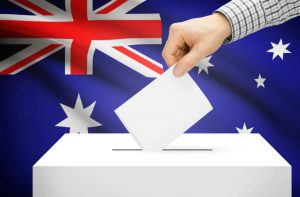 Unlike wagering on sports, there are no form guides to study, no head to head records to research and no real past performances to take into account with election betting. Because of this we need to tilt things in our favour in other ways. Here are our top strategies that can be used when betting on elections.
Through the use of opinion polls, exit polls and a balanced diet of political news, you should be able to have a fair idea of which candidate or party is most likely to be the victor. Sometimes, as happened in 2019 when The Coalition won against all odds, the election can spring a shock, while other times we can see a landslide win coming a mile off. Often this can lead to lower odds on the favourite in political betting, certainly in comparison to sports betting, but that is the nature of the game.
Elections are essentially a popularity contest. This means that candidates need to, but very often fail to, lead squeaky clean lives. They are also at the mercy of the press who can make or break them, and a candidate's image can alter overnight in either a negative or positive direction. Also, in relation to betting on sport, election betting is comparatively small which can lead to less markets to bet on.
Our Top Political Betting Tips
So we have learnt what political betting is, how it works and what markets there are, now we need to learn how to make a success of it. These five election betting tips should help you with that.
Read And Watch The Latest News – Keep yourself informed with all of the latest developments by paying attention to breaking news. It doesn't matter whether it's through the papers, on TV, online or through social media, just make sure that your sources are reputable. Beware of untrustworthy sources and misinformation when betting on election outcomes and remember that many official publications come with a political bent baked right in to them and so have a motive when composing their articles. However, a broad spectrum of political news is recommended.
Think Tanks And Polls – Political think tanks and opinion polls are a great source of information and data for telling us how an election campaign is likely to pan out. There are a number of these out there and all of the data they contain is free in the public's interest to access. Use it. They can tell you how the nation is thinking and feeling and even intending to vote which is as good an indicator as you can get.
Keep Your Political Bias Out Of It – Whichever way you lean politically, keep it out of any election wagers you are planning on making. Put all of your personal beliefs to one side and focus instead on the real news and data outlined in the points above. These are far more likely to deliver returns than bets based personal feelings ever will.
Stick To What You Know – If you're reading this page then the likelihood is you're an Aussie which means that you probably understand more about Australian federal politics than you do, say, that of France. In this case, don't be tempted to bet on the French election unless you are sure that you understand everything you can about it. In short, bet on what you know.
Trends And Cycles – Despite the obvious differences, politics and sport are well known to operate in cycles. Therefore, the best way to take on the bookies is to pay attention to political trends. Remember, voters often get fed up with a governing political party after a while and fancy a change so if a party has been in power for some time now, expect there to be some push back among the public.
Different Political Betting Markets
There is more than one way to bet on an election result. What follows is a series of bet types that Australian punters can expect to find when are politically betting online.
Moneyline
A moneyline wager is a simple straight forward bet on a specific outcome of an event. Most election moneyline bets will be on a politician to win the election, but these bets can also be made on the candidate to lose or, if possible, draw.
Futures
Like ante post betting in sport, these are bets made well in advance of the event taking place. In fact these can often be made years ahead of time.
Specials
The subject of a special bet can be really random and can literally involve anything such as will Australia's next prime minister have a dog. As we said, random.
Over/Under
This is related to the winning margin market and is a bet on something being over or under a certain number. In political betting this can refer to either the number of electoral votes that a party wins or the percentage of votes they will collect in an upcoming referendum.
Spread Betting
Politics spread betting is to bet on the spread or prediction of outcomes that might happen during an election campaign. With spread betting in politics, bettors wager on numbers within ranges based on voter turn out or seats gained and lost.
Best Political Betting Odds
If you are tied of politicians being the only guys making money out of politics then betting on politics is your chance to doing something about it. Of course, the better the odds are, the better your returns will be which means a bigger return on investment for you. To that end, you should be looking for the bookmakers that are known to offer the best odds around. We believe the following three Aussie betting sites do just that.
Differences Between Betting On Elections vs Sports
While the process of placing a bet is basically the same between elections and sport, there are some differences between the two that you should be aware of. Politics tends to have much more specific markets and there is less room for some of the more entertaining wagers that can be made in sport. Also, election betting odds are often less competitive because the winning party is less surprising. Public consensus often dictates that the favourite in a race to be prime minister is well known beforehand and so will only be available at a very short price. Of course, it might also be that their main opposition has low credibility. The majority of the public will have a good understanding of the likely outcome of an election well ahead of time and the bookmakers will have fixed their odds accordingly. Also, unlike sport, a candidate's reputation, which along with image is everything in politics, with the public can change in an instant based on nothing more than a paparazzi photo or audio slip up.
Bottom Line
Politics might not be everyone's cup of tea, but it does affect all of us. But that doesn't mean it has to be boring. Voting is important and we all have our favourites and some (make that many) that we dislike. Why not use this motivation to make some money? If you believe you have a good knowledge of the current political scene, then election betting could work for you. Don't let your political bias – if you have any – to colour your bets, always follow your head when making your wagers, political or otherwise. By now you should have all the tools you need to get started as a successful politics bettor so take a look at some of the best Australian election betting sites today to get started.
Old and established bookie
Old and established bookie
Live greyhound streaming
Virtual greyhound betting
Regular specials
9.6
Visit Site
T&Cs apply
FAQ
How Do You Bet On Elections Online?
Is It Legal To Bet On Elections Online?
Can I Use A Free Bet For Online Political Betting?
Do All Betting Sites Accept Election Bets?
Why Do The Election Betting Odds Change?
What Is Prop Betting On Politics?