Sportsbooks have latched onto the rising popularity of competitive gaming in a big way. Their coverage of Esports has increased dramatically in recent years, to the point where – nowadays – it's surprising if you find a major bookie without an Esports section.
As in many other parts of the world, both these trends have shown themselves in Australia. If you're based in the country, and want to get involved in the action, doing so is incredibly easy. In this article you'll learn everything you need to know about Esports betting sites in Australia, including our top 10 picks, a list of the Esports you can bet on, and tips on how to do so.
All
Cash Out
Each Way
Enhanced Odds
Harness racing
Live Streaming
PayPal
More Filters
Best-in-class mobile apps
Best-in-class mobile apps
Live greyhound streaming
Virtual greyhound betting
Regular specials
9.6
Visit Site
T&Cs apply
Exceptional Esports coverage
Exceptional Esports coverage
Fast payments via PayPal
Live streaming
Dedicated mobile betting app
9.5
Visit Site
Specialist Esports betting brand
Specialist Esports betting brand
Good mobile version of main website
Features 13 eSports leagues
Regular promotions are solid
9.0
Visit Site
T&Cs apply
Exceptionally fast payouts
Exceptionally fast payouts
Excellent odds
Wide range of Esports markets
Lightning-quick live betting
9.6
Visit Site
Unusually good coverage of Rainbox Six: Siege
Unusually good coverage of Rainbox Six: Siege
Clean, attractive platform design
Low minimum deposit amount
Experienced ownership
9.5
Visit Site
Unusually low minimum stakes
Unusually low minimum stakes
Platform is very well-designed
Highly competitive odds
Solid ongoing promotions
9.5
Visit Site
Place spread bets on Esports
Place spread bets on Esports
Higher potential profits via spread bets
Helpful customer service
Straightforward interface
9.4
Visit Site
Excellent mobile features
Excellent mobile features
Useful 'How To' guides
Strong on live Esports betting
Partnership with Ladbrokes
9.3
Visit Site
How We Ranked the Best Esports Betting Sites in Australia
Australians don't have the widest selection of sportsbooks to choose from. That said, you still have a few dozen options, and narrowing these down can be tough.
That's why we've done the hard work for you, curating a list of the top 10 Esports betting sites in Australia. Like everything else at Safe Betting Sites, this was done according to a defined set of criteria. You can find out about the main ones below.
When punters' real money is on the line, they naturally want to rest assured that it's being protected. A sportsbook should help out with this in a few different ways. SSL is a minimum requirement, as is further encryption to protect the transmission of sensitive data. We also like to see firewalls on the bookie's servers, and a separation between company and customer funds. Finally, measures which help bettors protect their own accounts – like two-factor authentication – are welcome.
Betting promotions aren't easy to come by in Australia, due to some strict government regulations. In fact, welcome offers – which can be so useful elsewhere – are completely off the table. There is some room for bookmakers to offer ongoing promotions for existing customers, however. Many of these will apply strictly to horse racing, but we did find some which could be used by Esports bettors. Free bets are one of the most valuable commodities in sports betting, so any sites offering these got a boost in our rankings, but even the likes of enhanced odds deals are welcome.
The biggest real-world sports leagues tend to have strict licensing rules in place, greatly restricting who can show their content. This is not the case with Esports. Almost all major competitions are streamed for free online, and are usually accessible via Twitch. Online bookmakers are also completely free to provide live streaming for Esports matches. Most do this by simply integrating with Twitch, so you can both watch the action and place live bets without leaving the site. In fact, this is so easy to do that any Esports betting sites not providing streaming have been punished in our rankings.
Esports lends itself brilliantly to live betting. The swings in momentum are arguably even more dramatic than in most real-world sports, and the best bookies should absolutely let you take advantage of these. Most Esports betting sites will provide in-play betting in one form or another. We've evaluated the actual quality of the offering, though. Specifically we've looked at the number of available bet types, the frequency with which live odds are updated, and the speed with which the placement and cashing-out of in-play bets is processed.
As in regular sports, the best Esports betting sites should provide as wide a range of markets as possible for their customers. In the first instance, this applies to the coverage of popular games. The very biggest titles – Dota 2, LoL, and CS:GO – are non-negotiables. If a sportsbook doesn't provide markets for these, they probably didn't even make our shortlist. The more additional games that are covered – like Overwatch, StarCraft 2, Rainbow Six, Call of Duty, Fortnite, FIFA, and so on – the better.
As a bettor, the odds you get obviously have a major impact on your potential profits. If a bookie offers prohibitively low odds, you're already on the back foot. We checked out the prices on all the Esports betting sites we looked at. Specifically, we took a handful of major markets and compared the Esports odds on each different platform. Any which consistently provided superior value were given a bump in our rankings, and vice versa.
Is Esports Betting in Australia Legal?
While the likes of online casino games and poker are banned in Australia, the rules around online betting are actually pretty relaxed. Sports gambling – including betting on Esports – is completely legal.
The only major complication involves promotions. For bettors in places like the UK, welcome offers are an incredibly useful way to kick-start their new accounts. In Australia, bookies are not allowed to provide sign up deals. There are also restrictions around ongoing promotions. While these are allowed, sportsbooks aren't permitted to show them unless you're logged in. Thus, to check out a bookie's deals for existing customers, you must first register with that brand.
Best Esports Betting Odds
If you're searching for the best odds for Esports betting, it's hard to look past Ladbrokes. Both its desktop and mobile offerings display all-round excellence, but – when it comes to prices – this famous brand truly excels.
Ladbrokes' odds for both major and minor pre-game markets are routinely some of the best around. Its in-play prices show a fair reflection of what's actually taking place in an ongoing matchup. It also has an impressive breadth of markets, including coverage of all the major Esports you'd probably want to bet on (see our 'Coverage Comparison' table below for more details).
If you prefer going with Esports betting sites that are actually based in Australia, Sportsbet.com.au also has highly competitive prices. Alternatively, if you'd like to essentially set your own market prices, you can go with a betting exchange like Betfair.
Best-in-class mobile apps
Best-in-class mobile apps
Live greyhound streaming
Virtual greyhound betting
Regular specials
9.6
Visit Site
T&Cs apply
Best Esports Markets I Can Bet on in Australia
Esports betting sites only offer markets for games on which they can expect a significant amount of action. That means the game must have a thriving competitive scene, in which competitions are held regularly, and thousands upon thousands of viewers will tune in.
The list of games which tick both those boxes is pretty short. Games like FIFA and Hearthstone, for example, might be extremely popular in their own rights, but simply don't have the competitive infrastructure to interest Esports betting sites.
For Australian gamers, there are six major titles you should focus on, which enjoy excellent coverage from Esports betting sites. These are Counter Strike: Global Offensive, Dota 2, League of Legends, Overwatch, StarCraft 2, and Rainbow Six: Siege. A good selection of sportsbooks will offer pre-match and live wagering for these popular Esports, and – for the biggest Esports tournaments – will provide outright markets too.
To save you the time needed to search for yourself, here's a quick comparison showing which games our top 10 Esports betting sites cover.
Top Esports Sites – Coverage Comparison
| | | | | | | |
| --- | --- | --- | --- | --- | --- | --- |
| Bookie | CS:GO | Dota 2 | LoL | Overwatch | StarCraft 2 | Rainbow Six |
| Ladbrokes | Yes | Yes | Yes | Yes | No | Yes |
| Unibet | Yes | Yes | Yes | Yes | Yes | No |
| Picklebet | Yes | Yes | Yes | Yes | Yes | No |
| SportsBet | Yes | Yes | Yes | Yes | Yes | No |
| Betfair | Yes | Yes | Yes | No | No | No |
| Neds | Yes | Yes | Yes | Yes | No | Yes |
| Bookmaker.com.au | Yes | Yes  | Yes | Yes | No | Yes |
| Pointsbet | Yes | Yes | Yes | No | Yes | No |
| Betstar | Yes | Yes | Yes | Yes | No | Yes |
Major Esports Tournaments and Leagues
One of the best things about Esports – particularly for betting purposes – is that there's always something happening. The stream of tournaments and leagues, and therefore the stream of new betting markets, is basically endless. With new tournaments coming up both locally and internationally this makes for some interesting action.
As with traditional sports however, some Esports events are more lucrative than others. Those offering the biggest prizes will attract the best competitors, which generates the highest level of competition, which – in turn – creates the most enjoyable betting opportunities.
Here's a quick look at some of the most popular major events in Esports. If you're new to betting on video games, we'd recommend starting off with these.
The International – Dota 2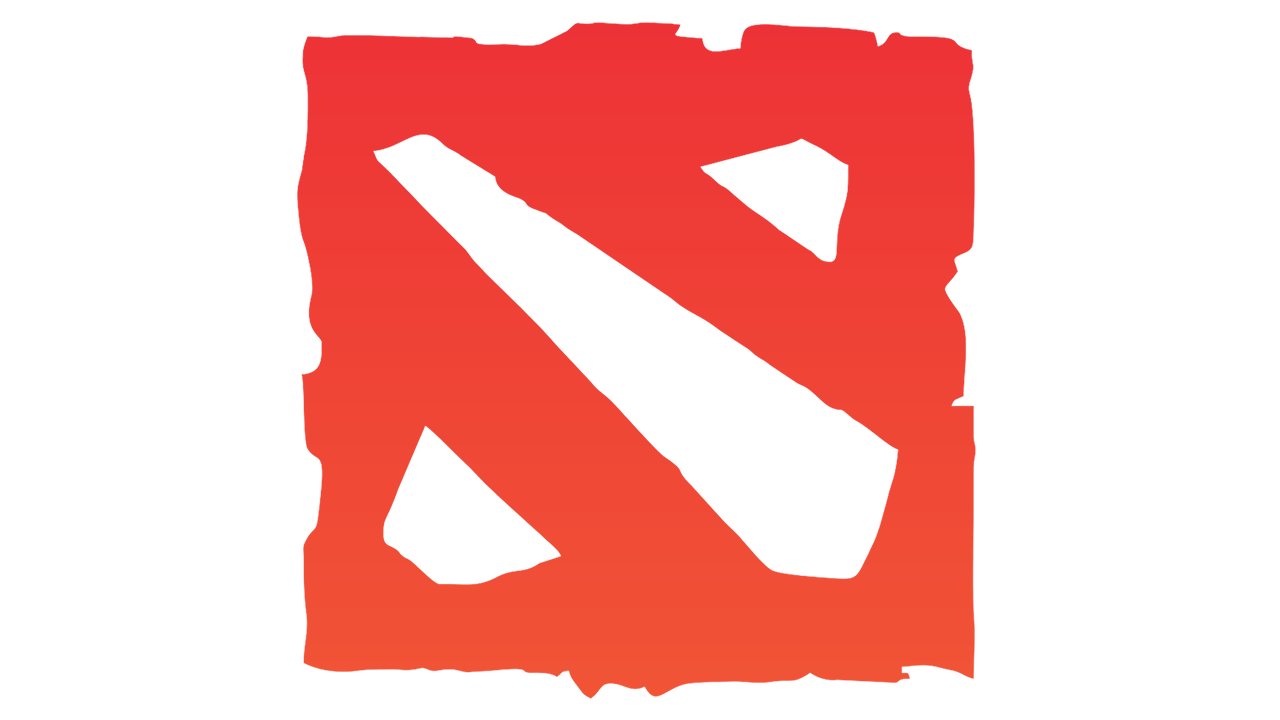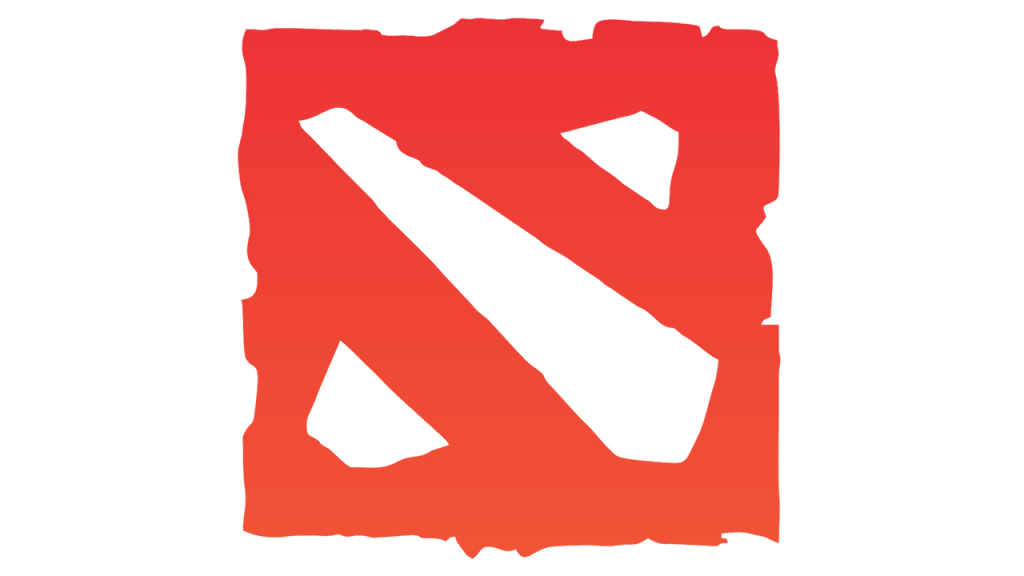 LoL might have more players than Dota 2, but – when it comes to sheer prize money – nothing beats Dota's flagship competition. Organised by Valve each summer, with the finals taking place in August, the amount of money on the line here is eye-watering. The prize pool gets bigger every year, and – in 2019 – hit a mighty $34 million.
The buzz around The International every year is unparalleled in competitive video gaming. If you're looking for one Esports event to focus on, this should be your top choice.
LoL World Championship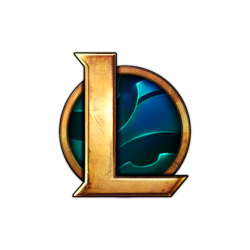 This is the biggest tournament for Dota's great competitor, LoL. The prize money might be smaller, but LoL's status as the bigger game means this still generates a huge amount of interest and excitement. The 2018 final, for example, was watched by almost 100 million Esports fans.
With five different winners in the past five years at the time of writing, the unpredictability of this tournament makes it a great place to look for value on Outright Winner markets in your LoL sports betting.
CS:GO Major Championships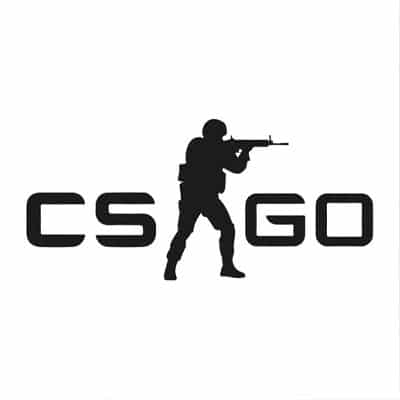 When it comes to sheer volume of competitions, CS:GO is the most active game around right now. Head to one of our recommended Esports betting sites on any given day, and you'll almost certainly find a matchup either ongoing, or kicking off shortly.
The most prestigious tournament of all is the Major Championships. There's a $1 million prize pool on offer, which attracts 24 of the top teams in the world each year. Between the game's fast-paced nature and constant momentum swings, in-play Esports CS:GO betting can be extremely fun, and the Major Championships are the most exciting contest in which to do so.
Different Approaches to Betting on Esports
At a basic level, the same three ways to bet on real-world sports like the NBA also apply to Esports. They are pre-match, in-play, and outright. The mechanics can differ on Esports betting sites though, so here are a few tips on how to execute these different approaches.
Pre-Match
This is the most popular way to bet on Esports, and – if you're a beginner – we'd recommend focusing on pre-match wagers first. You're given all the time you need to do your research, calculate your stakes, and so on.
You'll also find the widest range of bet types for pre-match Esports betting. These will always include basic Match Winner bets. You can often get more value by placing Handicap bets instead though, in which you back one team to win by a certain margin. If you think one CS:GO team will win comfortably over another on a map, for example, you might take them on a -3 Round Handicap.
In-Play
In-play Esports bets are riskier than pre-match ones, but can deliver better rewards. It can actually be worthwhile to avoid pre-match betting entirely, and – instead – watching the first few minutes of a matchup to gauge each team's performance. Then, when you've got a good idea of how well they're playing, you can get your bets down.
There are two downsides to in-play betting. The first is that you're given less time to think, which can lead to you panicking and sticking down an ill-advised wager. The second is that most top betting sites will support far fewer bet types in-play, with some literally just providing Match Winner markets.
Outright
Outright bets are long-term wagers. While they're popular in other sports like football, your options will unfortunately be limited when it comes to Esports.
Many Esports betting sites don't provide outright markets at all. Even those which do usually simply offer Outright Winner bets for a big tournament. In the best case, you may be able to get an Each Way bet instead, meaning you're guaranteed a return if your chosen team makes the final.
Esports Live Streams
With top-level traditional sports, you'll usually require some kind of subscription to watch events live. Whether it's via satellite or cable TV, or an online streaming service, this represents an additional monthly outlay. One of the great things about Esports is that this simply isn't true. Even the very biggest competitions, featuring the best players in the entire world, are free to watch. That might change in the future, but – for now – we're pleased to say it's the case.
The go-to platform for Esports streaming is definitely Twitch. This is a free and user-friendly site which incorporates live chat features alongside high-definition streaming. It also offers an easily-integrated widget, which many external sites take advantage of, including all major Esports betting sites. Go to the Esports section of any top sportsbook, and – if there's a major live game ongoing – the Twitch stream should load automatically when you go to the betting area for that matchup. If this isn't the case for some reason, you can simply go to Twitch yourself, or head to the competition's website where a live stream will definitely be provided.
To get you started, here are three of the top Esports betting sites in Australia which have free live streaming included.
| | |
| --- | --- |
| Bookie | Integration |
| Ladbrokes | Twitch |
| Unibet | Twitch |
| Picklebet | Twitch |
3 Ultimate Esports Betting Tips
As with any other group of markets, Esports betting can be challenging. If you go about it the right way though, it's absolutely possible to turn a long-term profit, and have plenty of fun along the way. Here are three of our top tips for doing just that. 
1. Do Your Research
'Following your gut' might sound cool, but it doesn't lead to sustained success. Putting the time into doing actual research instead will greatly improve your chances. 
For Esports, be sure to look into the form of both teams heading into a matchup. If you can, look up the results of any recent results between the two specific teams involved. In a game where the map plays a massive role, like CS:GO, look into whether a particular map favours one team over the other, and bet accordingly. Or, if you're short on time, simply running a quick Google search – and finding informed betting tips from an expert – is an effective alternative. 
2. Watch Along
Live betting on Esports provides a wealth of opportunities which simply aren't available pre-match. If you want to take advantage of them, there's no better way to get a feel for how a match is going than watching it yourself. As noted, most Esports betting sites nowadays incorporate live streaming, so this is extremely easy to do. 
If you sense a big momentum shift taking place, capitalise on it with a quick live bet. Alternatively, if you're nervous about a current bet going south, or simply want to lock in some profits, executing a cash out can be a smart play. 
3. Balance Risk and Reward
You should always be thinking long-term with your Esports betting. Taking a massive underdog with a big stake can be exciting, but it's also a quick and easy way to blow up your account.
Play the long game instead. Identify an overall budget, and proportionately allocate your individual stakes. Taking an underdog is fine, but shrink your stake accordingly. If you're extra confident in a favourite, feel free to ramp up your investment.
Bottom Line
If you're a fan of both gaming and betting, combining the two can be a lot of fun. There are plenty of Esports betting sites out there in Australia which will do just that, while also providing you with a modern and user-friendly experience along the way.
If you're looking for the quickest way to get involved, simply pick one of the Australian Esports betting sites we've recommended, sign up, make a deposit, and start betting. If you want to conduct your own search instead, try to use the criteria we identified early on in this article. Either way, we wish you an enjoyable and responsible journey into the world of Esports betting.
Esports Betting FAQs
What Esports can I bet on in Australia?
The most widely-supported Esports are undoubtedly Dota 2, LoL, and CS:GO. Overwatch, Starcraft 2, and Rainbow Six: Siege also enjoy solid coverage.
What are the best Esports betting sites accepting Australian punters?
Ladbrokes, Unibet, and PickleBet are all excellent all-round sportsbooks with impressive Esports sections. Picklebet are Esports specialists, while Betfair will let you place exchange bets on Esports games.
Is it legal to bet on Esports in Australia?
Yes. There are no laws whatsoever against Australian Esports betting.
Do Esports betting sites offer bonuses?
Australian Esports betting sites are not allowed to provide welcome offers, but do have a few ongoing promotions, like enhanced odds. If you particularly want to get a good welcome offer, we'd recommend using an off-shore sportsbook like 22Bet.
How can I live stream Esports?
Most modern Esports betting sites let you stream the action from within the sportsbooks, usually via Twitch integration. If this isn't the case, you can simply use Twitch yourself for free.