Betting offers are incredibly important, to both sportsbooks and bettors alike. For the former, they provide an excellent opportunity to gain new business. Welcome offers are a proven way to attract fresh customers, and ongoing promotions are a great way to keep those punters coming back. For the latter, offers help you to gain extra value in your betting.
This can come in many different forms, but – ultimately – all should help you to make a long-term profit. In this comprehensive guide, we'll tell you everything you need to know about sports betting offers in the UK right now. We'll explain the various types of promotions for new and existing customers, the most common terms and conditions, and much more besides. Let's get started.
List of Betting Offers 2023
All
New!
Paypal
Enhanced Odds
£5 Deposit
Live Streaming
Cash Out
Placepot bet
More Filters
New Customer Betting Offers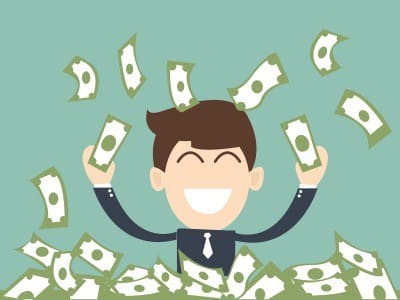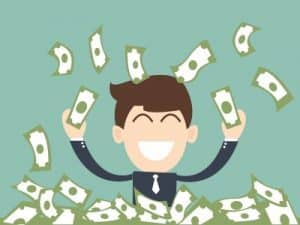 As a bettor, welcome offers are the quickest and easiest way to get some seriously tasty rewards. Online bookmakers specifically design them to catch the eye of new customers with the promise of enticing bonuses, in an effort to persuade you into signing up.
Those aforementioned bonuses will usually be worth far more than whatever you must spend to get them. The value proposition is therefore weighted towards the new customers, rather than the bookie. In that case, why are bookmakers willing to create these offers in the first place? Simply put, they're playing the long game.
The bookies give you these outsized rewards so that you'll create an account with them. After you've used those rewards, they're hoping that you'll keep on betting with them. And, if you do, they're counting on making a long-term profit from you, which will outweigh the initial value you gained.
How New Customer Betting Site Offers Work
At a basic level, all sign up bonuses have two parts. These are the activation, and the reward itself.
The activation part will always involve you spending money. In the very best cases, you'll simply need to create an account and make a deposit. Much more commonly though, you'll be asked to place a real money bet. Certain T&Cs apply to this 'trigger' wager, such as minimum odds and stakes. You can learn more about those in the 'Understanding Betting Offer Terms and Conditions' section, below.
The Fine Print
Once those qualifying bets have settled, you get your reward. Nowadays, this will usually come in the form of free bet tokens, which will be credited to your new account. Functionally they work exactly the same as regular cash wagers, although – even with the best free bet offers – your stakes won't be returned with any winnings.
Some new customer offers will have a third part, called 'rollover requirements'. These involve betting through any winnings from your free bets, before you can actually withdraw them as cash. Often, you'll need to do so to the tune of 10x the winnings' amount.
Common Types of New Customer Betting Offers in the UK
Among premium sportsbooks, there's actually surprisingly little variety in the types of welcome offers you can get. Three main forms are currently dominant.
Bet X, Get Y. This involves you placing a qualifying wager equaling X, and getting free bets equaling Y. Perhaps the an example is better, Boyle Sports's 'Bet £10, Get £20' welcome offer, in which you wager £10 and get three £10 free bets in return.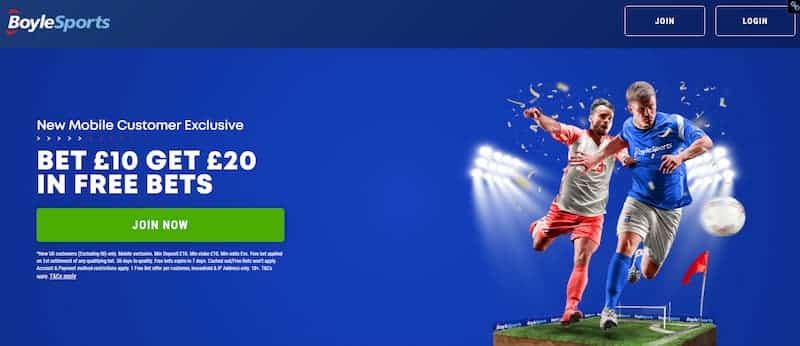 The second is 'Risk-Free Bet'. This basically insures your first bet with the bookmaker. If the bet wins, you keep the winnings as normal. If it loses, your stake will be refunded as a free bet, up to a certain maximum amount.
The third is '100% Match'. In this case, the bookie matches your first deposit amount in the form of a free bet. Arguably the best version at the time of writing comes from Bet365, which gives you a deposit bonus of up to £100. In this case and with most such offers, however, you'll usually need to bet through your deposit before actually claiming the free bet.
How We Rank Betting Offers
Sign up betting offers are incredibly popular, but some are definitely better than others. Not only sorting through them all, but actually ranking them, is a pretty tough task. That's why – during our research – we used a series of defined criteria. These were applied to each and every offer, resulting in the table you see at the top of this page.
We're big believers in transparency here at Safe Betting Sites, so here's a clear look at three of the most important criteria we used.
This is our single biggest consideration when assessing sign up offers. Specifically, we ask one simple question – 'how much value does this actually provide for the bettor?' Value obviously consists of a few components. The most basic, though, is how much money you're being asked to put in, and what kinds of bonuses you're getting in return.
'100% Match' and 'Risk-Free Bet' offers both check out here. As long as you abide by the maximum limits, you're basically getting your entire deposit or stake covered at a 1:1 ratio.  That's also the minimum acceptable ratio for 'Bet X, Get Y' deals. Betting £10 to get a £10 free bet is reasonable value, for example, but anything less than that isn't worth considering.
If the wording of a welcome offer seems complicated, that's generally a bad sign. Whether deliberately or not, this can often result in a key catch or condition being missed.
The first time you look at a promotion, you should be able to gauge the value being provided, and assess the full terms and conditions, within a few moments. That's why we've rewarded bookmakers who've ensured their online betting offers are explained as clearly as possible.
All betting site offers come with terms and conditions, and we've also scrutinised these for each and every promotion on our list. While doing so, we've focused on two main questions. The first – as touched upon – is 'are they clear?' The language for the T&Cs should be simple, specific, and straight to the point.
The second – which is even more important – is 'are they fair?' This question of fairness applies to eligible markets and depositing methods, minimum odds and stakes, and so on. It definitely relates to turnover requirements too, which can often be prohibitively high.
The bane of any potential offer could be the minimum odds that are attached to the deal. If the odds are overly high when you claim an offer, then there is not much chance of you coming out of your free bet offer ahead.
We understand though that any offer must work for both the punter and the sportsbook, as online betting sites cannot go around gifting free money to every Tom, Dick and Harriet that signs up for an account. Therefore we think that minimum odds of between 1/2 (1.50) and Evens is acceptible. We tend to pour disdain on offers with higher minimum odds.
While we always on the lookout for decent betting offers, we tend to think about the long term relationship between site and punter too. We do feel there is no point simply creating an account because of a free bet offer if you are not going to use the site once your offer is all used up.
That's why the quality of the site is important as well as the quality of the offer – in our minds at least. A poor site leads to a poor experience, and we don't want to be seen to be promoting sites that are of a sub-standard quality.
What to Look for When Choosing Best Betting Offers
Just about every British sportsbook will have both a welcome offer and a selection of ongoing promotions available. This means that you have literally dozens, if not hundreds of good options to choose from at once.
We've already helped you to narrow these down by suggesting some of the best current betting offers throughout this article. To hone in on the best betting site offers for you personally though, we'd suggest using these three criteria.
Top Tips – What to Look For:
If you're a specialist football bettor, and don't care about other sports, you'll naturally want to use a bookie with betting offers dedicated to the beautiful game. The same is true for horse racing. Some sportsbooks even carry specific promotions for the likes of tennis, cricket, and golf.
Likewise, if you're a big fan of accumulators rather than singles bets, prioritise bookmakers which cater for your needs. Acca Bonuses, Acca Insurance deals, and Free Bet Clubs are just some of the offer types you can target.
If you're simply planning to go around triggering welcome offers, the quality of the individual sportsbooks themselves isn't really important. If you want to find a long-term bookie though, on which you can continually trigger ongoing betting offers, you should look at things differently.
Test out the interface on the platform, and see if you find it intuitive. Look at the customer service options. Check whether the special features you prioritize are in place, like live streaming.
Different punters have different preferences for the risk/reward ratio. Some take the 'go big or go home' attitude, while others prefer a more measured approach.
There are plenty of bookmaker offers in place for each. Some Free Bet Clubs, for example, might ask you to place five £10 accumulator bets in a given week. The risks are high with those wagers, but the potential rewards – from both your winnings and your bonus amount – are substantial. More cautious bettors might prefer the likes of Acca Insurance or Money Back if 2nd, which simply help to reduce your losses.
Best Betting Promotions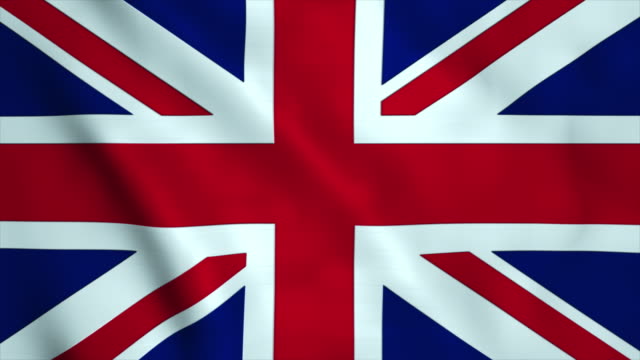 With betting sign up offers there is relatively little variety, as noted. When it comes to ongoing promotions, however, this is certainly not the case. There are a whole range of different types of deals, each of which offers value to punters in a unique way. Some cover specific sports. Others apply to multiples bets, rather than a single bet. Overall, whatever your tendencies as a bettor, there's a type of betting offer out there for you.
Let's take a closer look at the most common betting offers in the UK.
Acca Insurance Betting Offers in the UK
Few things are more frustrating than doing your research and putting an accumulator together, only for a single lost leg to blow up the whole acca. Acca Insurance deals thankfully make this a thing of the past.
This offer type 'insures' one of the selections in your accumulator. If one – and only one – selection loses, then your entire stake will be refunded. This will usually come as a free bet token, rather than cash, but it's still much better than losing your stake entirely.
Most Acca Insurance deals share the same types of T&Cs. These will always include a minimum number of legs (usually three or four) and minimum odds, both per selection and for the whole acca.
Acca Bonus Betting Website Offers
This is another classic promotion type for accumulator fans. Because they're harder to win than singles bets, accas already deliver sizable rewards. With an Acca Bonus offer in place though, these rewards get even bigger.
Acca Bonus promotions simply give a boost to your winnings. The size of that boost increases depending on the number of selections in your acca. It might start at 5% for a three-fold, for example, then increase to 10% for a four-fold, 15% for a five-fold, and so on. At the top end, you'll often be able to get a mighty 77% boost on accumulators of 10 or more selections.
Free Bet Club Sports Betting Offers
Free bets are incredibly useful tools. That's true whether you're wagering normally, or implementing something more complex like a no-risk matched betting strategy. One of the most reliable ways to gain these valuable bet credits is through Free Bet Clubs. Betway's edition might be the most famous, but quite a few premium bookmakers have these in place now.
To join the club, you'll need to bet a certain amount of money. Sometimes this will be on specific sports, or using particular bet types (like accumulators). Once you've done so, you'll be rewarded with a free bet. Some versions calculate all this on a weekly basis, while others simply give you the token every time you bet a certain amount.
Best Odds Guaranteed Betting Sites Offers
Best Odds Guaranteed betting offers are straightforward, but still deliver clear value. They're related exclusively to horse racing, but many large bookmakers have them in place for all races in the UK & Ireland, meaning you still get plenty of coverage.
With Best Odds Guaranteed, if you place a Winner bet on a horse and the starting price (SP) is better than the odds you took, you'll be given those superior odds. If your original price ends up being better than the SP, you simply keep that instead. All of this is handled automatically, with the betting platform itself performing the calculations.
Extra Places Online Betting Offers
This is another horse racing promotion, which is only slightly less common than Best Odds Guaranteed. While Extra Places won't necessarily apply to all British and Irish races, most premium betting sites will still have in place for plenty of events on a given day.
Extra Places deals – as the name suggests – give you more places on your each way bets. If you'd normally only get three runners for the 'place' part of your wager, for example, this will bump it up to four runners instead. You won't necessarily get rich from this promotion type, with places normally only paying out at 1/5, but you'll certainly cut down on your losses.
Best Football Betting Offers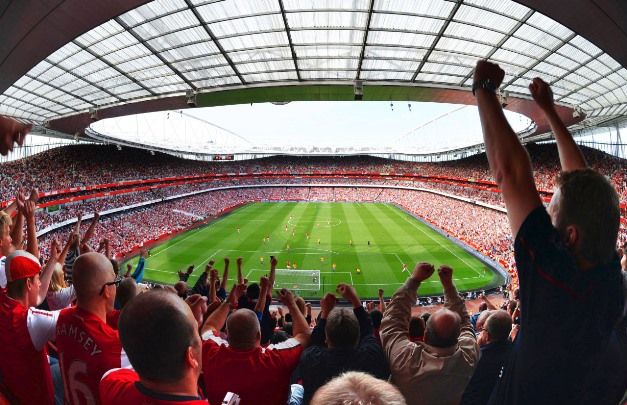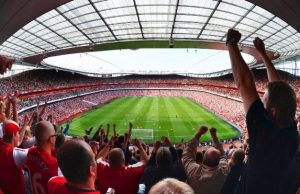 In terms of advertising, attention, and sheer number of markets, football is clearly the dominant sport with British bookmakers. It's no surprise, therefore, to see that there are a whole lot of football betting offers out there.
Some of these are solely for football, and cannot be combined with any other sport. One example is 'Bore Draw', which involves your stake for a losing Match Result or Correct Score wager being returned if the game ends up finishing 0-0. Another is Early Payout, in which – if your chosen team goes up by a certain margin (usually two goals) – your bet will immediately be paid out as a winner, regardless of the final result.
Acca Clubs and Free Bet Clubs
Other top betting sites' offers may be available on a variety of sports, and can be applied to football if you choose. Common examples include Acca Insurance, Acca Bonus, and Free Bet Clubs. Always be sure to check whether football markets are eligible for such deals though, and – if so – whether they only apply to certain competitions (like the Premier League) or matchups.
To get our choices for the very best sportsbooks for football betting, and plenty more tips for wagering on the beautiful game, check out this comprehensive guide.
All
£30 Free Bet
£5 Deposit
Cash Out
Enhanced Odds
Free Spins
Live Streaming
Paypal
£20 Free Bet
Derby betting
patent bet
Placepot bet
Trixie
More Filters
Acca Insurance Offer
Horse Racing specialist
Most trusted UK bookie
Frequent market based promotions
9.4
Use bonus code
Copy
Visit Site
Applies to all sports and all markets. Excludes Horse Racing & Enhanced Match Odds. Max free bet £10 per day. Min odds per leg of 1/5. T&Cs apply.
Free Bet Up to £25 on Winning Same Game Football Multi's
Free Bet Up to £25 on Winning Same Game Football Multi's
Top UK sportsbook
Extensive markets
World's Biggest Betting Exchange
9.4
Use bonus code
Copy
Visit Site
Stake £20 on multiples between 00:00 – 23:59 Thu 08th Oct. After the qualifying bet(s) have settled, you'll get a £5 free bet. No opt-in required.
Horse Racing Betting Offers
When it comes to betting, second in the list for UK punters is horse racing (and until the advent of the world wide wagering web, horse racing was very much number one). Hundreds of thousands of pounds is passed to the bookmakers each and even day in the UK, and some of it even gets passed back the other way around!
There are racing meets in the UK practically on every single day of the year, and thanks to the internet racing betting enthusiasts can place wagers on global meets too.
We are always on the lookout for the best horse racing betting offers, although with most offers you can use your betting offer money on the horses anyway. We do though champion sites that have specific horse racing betting offers too.
Best Online Betting App Offers
On-the-go betting has become enormously popular over the past decade or so. For many, mobile devices have replaced laptop and desktop computers as their preferred place to bet.
For a while now, bookmakers have provided both iOS and Android apps for these punters. You probably knew that already, but what you might not have known is that there are some bookmaker offers you can only get by using these apps.
Mobile Specific Offers

In recent years, some betting brands have chosen to go mobile-only. They've bypassed the desktop route entirely, and based their entire platform around apps. SBK is one great
example that provides an outstanding service. Naturally, if you want to use any of their offers, you'll need to download one of their mobile betting apps.
Elsewhere, some more traditional brands also provide mobile-only betting offers. LeoVegas has done so in the recent past. At the time of writing, one of the three £10 free bets you get with 888sport's welcome offer must also be used on a mobile device.
Finally, it's worth pointing out that it's not just 'mobile-only' betting offers that you can use on your phone or tablet. Just about every bookmaker around will let you trigger their normal promotions through the app too.
All
£30 Free Bet
Cash Out
Derby betting
Each Way Bet
Live Streaming
patent bet
Paypal
Trixie
Yankee bet
£5 Deposit
Enhanced Odds
More Filters
Bet £10, Get £40 In Free Bets
Bet £10, Get £40 In Free Bets
Bet Builder, BetFeed & BetFinder tools
Large number of in-play football markets
Live football streaming available
9.3
Use bonus code
Copy
Visit Site
18+ New customer offer. Min deposit £10 with promo code: GET40. A qualifying bet is a 'real money' stake of at least £10 using Bet Builder. Min odds 2/1 (3.0). Free Bets credited upon qualifying bet settlement, expire after 3 days and valid for football markets only. Free Bet stakes not included in returns. Withdrawal restrictions, payment methods, country &
full T&C's apply
.
BeGambleAware
£30 Matched Free Bet if your first Acca loses +50 free spins
£30 Matched Free Bet if your first Acca loses +50 free spins
Massive jackpot available each round
Numerous potential winners
Available to All UK Customers
9.3
Visit Site
*New UK customers only. This offer is valid for 7 days from your new account being registered. Min Deposit: £5. Maximum Free Bet: £30. First bet on a Football or Horse Racing multiple with 3+ selections. Overall odds: 3.00 (2/1) or higher. Free Bets available upon settlement of the qualifying bet. Debit card deposits only (exclusions apply). Free Bet expires 7 days after credited. 18+. BeGambleAware.org. Bet The Responsible Way. Full terms apply.
Free Bets
The best things in life are free, and free bets are the best type of sports betting offer available. Some sites will offer you a free bet where you do not have to make a deposit, while others will require you to make an equivalent deposit in order to acquire a free bet. Others will offer you an equivalent free bet if your offer bet using your own cash is a losing one.
We are sure you are aware that 'free bets' are not strictly free – for example you cannot decide to cash out your free bet money as opposed to using it to place a wager. Also look out and make sure you understand factors such as expiry times, minimum odds and winnings caps.
Casino Bonus
There are very few sports betting sites that do not have a casino attached to them, and all the biggest sports betting sites in the UK – including Bet365, 888sport and Grosvenor have casinos attached to them. In order to 'encourage' you to give their online casinos a try, these companies will offer you a casino bonus as part of your overall betting offer.
Even if you've no interest in online casino bonus play it is always worth your while taking up these offers. You may end up with some cash remaining once you have worked your way through wagering requirements, and many sites (although not all) will allow you to transfer any casino bonus winnings through to your sports betting account. You can then use your casino money to indulge in your number one wagering passion – sports betting – for 'free'.
Other Popular UK Betting Offers
The Bottom Line Of UK Bookmaker Offers
Successful sports betting is all about balancing risk and reward. Betting offers help to tip that balance in your favour. They offer significantly bigger rewards than you'd get when betting regularly, while often demanding very little extra risk.
Welcome offers deliver the biggest rewards. Whether they're 'Bet X, Get Y', 'Risk-Free Bet', or '100% Match' deals, they can – when used properly – give your account a massive initial boost. Ongoing betting promotions are also incredibly useful, and can form the backbone of a long-term betting strategy, particularly free bet offers. After reading this article, you should have a great idea of the types of betting offers which are available, how they work, and what the most important T&Cs are. All that remains for you to do is to pick a few deals that you like, complete the wagering requirements, and start having fun.
Understanding Betting Offer Terms and Conditions
All betting offers come with terms and conditions attached. Often you'll be able to see a handful of the most important ones on the 'Promotions' page of a sportsbook, then click to see them in full.
We'd highly encourage you to read all of the small print before attempting to trigger any deal. Spending money on trying to do so, only to find out that you haven't satisfied the wagering requirements, is obviously annoying. If this has happened because you didn't take the time beforehand to fully understand the offer though, then you only have yourself to blame.
To give you a little more guidance on what to look for, here are explanations of the most common T&Cs for betting offers.
These will usually apply to qualifying bets needed to trigger betting offers. If a promotion has minimum odds of evens, for example, your qualifying wager must be made at odds of evens or greater.
For promotions where you need to place accumulators to qualify – like some Free Bet Clubs – things work a little differently. In these cases there are usually minimum odds both per selection, and for the whole wager.
Along with minimum odds, this is the most frequent condition with free betting offers. In almost every case, you'll need to spend a certain amount of your own money to get the rewards on offer. £10 is the industry standard amount here, but certain bookmakers make the threshold a little higher or lower.
This is another common stipulation with qualifying wagers. In some cases, all bets will count towards your requirement, but sometimes bookies can make things a little trickier.
Market restrictions can come in three forms: particular bet types, sports, and even competitions. It's very important you check these beforehand, to avoid wasting your money on ineligible markets. Also note that – whatever the market – if you cash out your wager this will usually render it ineligible for the offer.
This condition is particularly common with welcome offers. Your first sports bet must be made after using an eligible payment method. If it's not, then – even though you're still betting real money – it won't count towards the requirements.
Credit cards and debit cards will almost always be fine. Bank transfer is usually a safe pick too. When it comes to eWallets though – like PayPall, Skrill, and Neteller – you'll often find restrictions in place.
Many welcome offers are time sensitive. A very common requirement is that you must complete any qualifying bet settlement or rollover requirement in a certain period. This can be within as little as seven days of registration with some sportsbooks.
Free bets also usually come with a time frame, whether they're acquired through ongoing betting offers or new customer deals. They will usually have a 7-day expiry date after being awarded, so be sure to spend them before that happens.
Licence and Safety
If you go out hunting for free bet offers yourself then there is one thing you need to be wary of – if you are in the UK, then any site you sign up for simply MUST have a United Kingdom Gambling Commission (UKGC) licence. If you sign up for a site that does not have one, use their free bet offer, win big and the site does not pay up, then you will not have a legal leg to stand on.
In addition, you must practice responsible gambling at all times. If you feel that your wagering is getting even the slightest hint that it's becoming out of your control, then you must seek help from friends, family or any of the organisations listed below.
Bet £10, Get £30 in Free Bets
Bet £10, Get £30 in Free Bets
Bet on 5 different Ligue 1 outright markets
BetUK Acca Club every week
Hundreds of match odds & markets
9.8
Visit Site
T&Cs apply
. New customers, Deposit & Place a Bet within 7 days, and settle a £10 minimum bet at odds of 4/5 (1.8) or greater, to be credited with 3x £10 free bets: 1 x £10 Horse racing, 1 x £10 Free Bet Builder and 1 x £10 Football. Stake not returned. Opt-in required. 18+ 
BeGambleAware.org.
FAQ
What are the best types of betting offers?
All betting promotions deliver value in one form or another. If you had to prioritise one type however, we'd recommend focusing on free bet offers. Betting welcome offers are the easiest way to get these, but Free Bet Clubs can also be very useful.
What sorts of restrictions are in place with bookmaker offers?
T&Cs apply to every promotion. It's very important that you read these before attempting to use the offer. The most common restrictions are minimum odds and minimum stakes. Elsewhere, in some cases, only certain markets and payment methods will be eligible.
Which bookmakers have the best betting offers?
Just about every bookie has a welcome offer in place, but some of the best right now come from MansionBet, Bet365, and 888sport. Other sportsbooks are especially strong on ongoing promotions. William Hill, Paddy Power, Ladbrokes, and Coral almost always have a great selection available.
How can I trigger a betting offer?
It varies from promotion to promotion. That said, you will usually need to spend a certain amount of your own money to automatically trigger the offer. In certain cases, you will also need to opt-in via the promotion page for that offer. Very few nowadays will require an actual promo code.
What is the difference between new customer betting offers and ongoing promotions?
Offers for new players deliver bigger rewards, often doubling your initial spending power after signing up with a bookie. They can only be triggered once though. Ongoing promotions for existing customers usually come with smaller bonus funds, but can be used as many times as you like.
What are the easiest offers to claim?
We think free bets are the easiest offers to claim as everything about them is done automatically. Deposit bonus deals are potentially pretty easy to claim too - just make your qualifying deposit and the bonus cash is yours!
What is the best current betting offer?
If you look towards the top of this very page you will find a very authoratitive answer to this question. We've listed all the latest and best offers that are available in the UK.
What makes a betting offer great?
They should give you a genuine chance of winning. If the minimum odds are too high, or the winnings cap too low, or there is too much wagering involved, then any such betting offer diminishes in 'greatness'.
I didn't get my bonus. Now what?
Most bonuses are awarded automatically, so if you did not get a bonus, then you may have misunderstood some aspect of the T&Cs. Contact the site's support function(s) and explain that a bonus you were expecting has not been awarded.
Which betting site has the highest welcome bonus?
Again, check the offers listed towards the top of the page to find out. Remember, it is not necessarily the size of the bonus that's important, but the fairness of the T&Cs.
Was this article helpful?