As the United States continues to soften its stance on sports betting, people who are now suddenly free to place wagers on sporting contests really have one state to thank for this change in attitude … New Jersey. In 2011 the governor of New Jersey at the time – Chris Christie – announced plans to legalize NJ sports betting.
The four major pro sports leagues in the US plus the NCAA banded together to enforce the 1992 Professional and Amateur Sports Protection Act which forbade betting on sports in the US outside of Nevada. Christie and his successor Phil Murphy waged a legal war against PASPA and finally, in 2018, the Supreme Court removed the PASPA from law, paving the way for legalized, state-regulated sports betting New Jersey style.
Although online sports betting had already been around in the US for some time before 2018, the sites allowing it were seated firmly on the border between what is legal and what is not. In over twenty states in the US sports betting is now firmly legal, as long as it is done via state-legalized sports books. Unlike other countries though, online sports books in New Jersey and throughout the rest of the US must be tied to a real-world, bricks-and-mortar establishment.
Keep reading to find out all you need to know about legal sports betting New Jersey.
All
New Jersey
Pennsylvania

Free Bet Deposit Bonus up to $1,000
Free Bet Deposit Bonus up to $1,000
The Leading Sports Book in the US
All US Sports Covered + Global too
Legal in a Dozen US States
9.7
Claim Bonus
New customers only. Minimum deposit and bet of £10, at odds of 1/5 per multi selection. Free bets paid out in the form of 4x £5 tokens, which are valid for 7 days. Stakes not returned and no cash outs are available.
Risk-Free Bet up to $1,000
Risk-Free Bet up to $1,000
Sportsbook Now Live in 8 States
Play Daily Fantasy in 43 States
America's Most Powerful Sports Betting Brand
9.8
Claim Bonus
New customers only. 21+ to claim all sports betting offers. You must be resident of a legal betting state and within state lines in order to place a sportsbook bet. See FanDuel website for legal states.
$25 Free + 100% Bonus up to $1,000
$25 Free + 100% Bonus up to $1,000
Fantastic Mobile Betting Platform
Many Diverse Betting Markets Available
Earn $25 Absolutely Free
9.2
Claim Bonus
Up to $2,000 in Risk-Free Bets
Up to $2,000 in Risk-Free Bets
9.1
Claim Bonus
$20 Free Bet & $250 Risk-Free Bet
$20 Free Bet & $250 Risk-Free Bet
Pre-match, live and outright soccer lines
American, fractional and decimal formats
Price boosts
9.8
Claim Bonus
$250 Free Bet
Extensive Sports Markets Selection
In-Play Live Betting Available
Share Your Casino Account With Sports
8.6
Claim Bonus
Up to $500 in Free Bets
Separate App for Each Legal State
Superb Wagering Conditions
Obscure Sports Covered
8.6
Claim Bonus
100% up to $250 on First Deposit
100% up to $250 on First Deposit
7.0
Claim Bonus
How we Rank the Best New Jersey Online Sports Books
New Jersey sports bettors are currently in dreamland. Sports betting in NJ was once like prohibition – you could only place bets at 'not completely legal' sites and there were other issues you had to face, such as getting your money into your NJ online sports betting account. In just a couple of years a decent number of completely legal online sports books have sprung up, giving New Jersey residents who want to bet on sports a smorgasbord of betting options.
That begs the question – at which sports book or sports books should bets be placed? Which is the best, why is it the best and why are some sites better than others?
Here is a quick run-down of all the factors we consider when we evaluate which online sports books for New Jersey are MVPs and which need to be considered DFA.
Bonuses. Sports books will often give a bonus to new customers. The better ones will offer bonuses to their established clients too. We evaluate bonuses for fairness, and work through any terms and conditions that may render a bonus as being much less palatable as it might seem at first glance.
Markets. We all know the big leagues – MLB, NBA, NHL and NFL plus the NCAA – but the best sports books in New Jersey offer betting opportunities on much more than that. How about the UFC, MMA, MLS and EPL? How about other sports and other leagues? We consider the best sports books in New Jersey to be those with an excellent range of available markets.
Bets. Everyone has a betting style. For some people moneyline bets are all they consider, but for others they may only ever think about betting on the spread. The best online New Jersey sports betting sites are those which cover as many betting options as possible. We're also including concepts that are relatively new to sports bettors in New Jersey and throughout the US – live or in-play betting and cashing-out.
Payments. People in the US are familiar with the problems of transferring money from a bank account to a sports gambling NJ site or online casino. Banks normally choose not to allow such transactions, but now that sports betting New Jersey and in other states is legal that stance is softening. There are other options too such as credit cards, PayPal, PayNearMe, VIP Preferred and the good old fashioned wire transfer. As many options as possible is what we here at Safe Betting Sites like to see.
Support. Not everything goes as smoothly as a Tom Brady pass into the End Zone for a six-pointer. Things can get a little upside down and when they do, punters need a helping hand. We champion NJ sports gambling sites where help is always ready and where someone is also willing to listen to your issues and provide the solution.
The Top 5 Sports Betting NJ Sites: A Closer Look
Is there really that much difference when you compare – say – the best ten or so online sports books that are legal for people to use in New Jersey? The answer may surprise you … most definitely yes!
Even the leading ten New Jersey sports books differ greatly in what they can offer, all based on the five main criteria that we have listed above. We want to steer you towards the best ones, and away from the ones where you'll simply end up wasting your time and possibly your money too.
Here, to get you started, is a closer look at what we consider to be the top 5 NJ online sports betting sites, and details of any bonuses that they offer.
1. DraftKings Sports Book ($1,000 Deposit Bonus)
DraftKings has been around for a long time – since 2012 – but this site found success as a fantasy sports website long, long before it became a sports book operator. It's not really much of a surprise the learn that the US's number one fantasy sports site is also the US's number one sports betting site.
DraftKings actually became the first online sports book in New Jersey, opening up in August 2018, affiliated with the Resorts Casino Hotel in Atlantic City and with a sports book based on software developed by industry-leaders Kambi. DraftKings is currently available in eleven US states (including, of course, New Jersey) and has the number one betting app available for download to iOS and Android-based devices.
What we like:
$1,000 welcome package
Betting interface is extremely easy to use
Site has a very enviable reputation
Substantial range of markets
What we don't:
You might get more beneficial odds elsewhere
2. FanDuel ($1,000 Risk-Free Bet)
FanDuel is the site that took what DraftKings did but monetized it … and then had to fight to prevent their services from being considered as gambling (and therefore – at the time at least – illegal). This is something that FanDuel and users of either their fantasy sports or sports books no longer have to concern themselves with as both activities are legal in at least ten US states.
In 2018 the global betting superpower Paddy Power Betfair (now known as Flutter Entertainment) anticipated the legalization of New Jersey sports betting and in several other US states by purchasing FanDuel for a cool $465 million. FanDuel added a sports book to its fantasy sports repertoire and the company opened its required real-world betting establishment at the Meadowlands racetrack in New Jersey.
What we like:
Fantastic if you like Daily Fantasy Sports apps
Up to $1,000 in risk-free bets
Enough markets to please anyone
Extremely mobile-friendly
What we don't:
Customer support could be better
3. BetMGM (up to $500 Risk-Free Bet)
Unlike both DraftKings and FanDuel, BetMGM did not have to open any real-world premises when they launched themselves online. MGM (Metro-Goldwyn-Mayer) are one of the biggest multi-sector brands in the US, famed mainly for their legendary film studios. They are also famed for their hospitality ventures, and based their online sports book at the Borgata Hotel Casino & Spa in Atlantic City.
Legally, sports betting NJ actually began at the Borgata, on the 14th of June 2018 when Julius Erving (Philadelphia 76ers legend) placed $5 on the Eagles to win Superbowl LIII (they didn't, they lost to New Orleans in the NFC playoff game). The BetMGM sports book did not appear online though until a couple a months later.
What we like:
Combine online NJ sports betting with casino play and poker
Superb software, especially on mobile
Backed by one of the US's biggest companies
Special betting promos available all the time
What we don't:
Casino/poker gets in the way if you're not interested
4. PointsBet ($2,000 in Risk-Free Bets)

PointBet hold a unique position in our top five list, as they are they only sports book in this supreme group who are not based in the US, or at least they originally weren't. The people behind PointsBet are based in Australia, and although sports betting is legal in Oz, Australian companies cannot offer sports betting to Australian customers! The team behind PointsBet decided to concentrate on the fledgling US market instead.
Like FanDuel, PointsBet are based at the Meadowlands racetrack in New Jersey, opening up online in December 2018. Unlike other US sports books, PointsBet offers spread betting in the traditional sense of the phrase as opposed to the points spread betting familiar to US wagerers. The notion of spread betting is a simple one – the closer you are to predicting a result, the more you win! Conversely, the more wrong you are, the more you lose!
What we like:
The best NJ sports betting site for spread betting
A maximum $2,000 in risk-free bets
More bets types than most other sites
Regular promos for existing customers too
5. Unibet ($20 Free Bet & $250 Risk-Free Bet)
Unibet are a complete global phenomenon when it comes to NJ online sports betting (and other sports gambling NJ services). The name 'Unibet' has been one that's been well-known to non-US sports punters since the company first came into existence in 1997. Originally based in Sweden, the company is now owned by the Kindred Group and has its headquarters in Malta.
Unitbet were one of the first global betting brands to enter the US market, establishing themselves at the Hard Rock Hotel & Casino at Atlantic City. The US version of the Unibet Sportsbook – powered like so many others via Kambi's amazing sports betting software – came online in September 2019. Unibet is only currently available in the US in New Jersey, but is hoping to establish a Pennsylvania presence soon too.
What we like:
Perhaps the best NJ site for markets
A good site for horse racing
A globally-repected brand
Interface is easy to use
What we don't:
Site looks a little bit dull
Is Sports Betting Legal in NJ?
Sports betting in NJ is perfectly legal, but only at legal sports betting venues and online at state-licensed sites. As mentioned above, New Jersey were very much the pioneers of getting sports betting legalized in their state, and many other states have since followed suit. Prior to 2018 (when NJ sports betting became legal) the only state in the US where sports betting was permitted was Nevada (and primarily, Las Vegas). By 2019 New Jersey had already passed Nevada as the number one state in the US for sports betting in terms of revenue. That record was set in May when NJ's $15.5 million in revenue easily outpaced NV's $11.6 million.
Unlike most other global jurisdictions, companies cannot offer NJ sports betting online only. Sports betting must be offered at a real-world venue, which is usually a casino or a racetrack. Companies that have established a real-world venue are then allowed to offer online sports betting NJ opportunities.
People who want to bet on sports online in New Jersey must use a NJ-registered sports book to do so. Many sites have existed for some time that have offshore (i.e. non-US) licenses. While it is not illegal for these sites to offer their services to US-based customers, it is illegal for people resident in the US to use them. Punters in New Jersey should make sure they keep themselves free from potential legal consequences by only betting at sites at which they are legally entitled to.
The Licensed Partners of Online Sports Betting NJ
Any online sports book that desires a NJ sports betting online license must have a licensed, real-world partner. This is a stipulation of the laws governing sports betting in NJ, which is practically the same throughout the US.
Here is a list of all the licensed partners and some other important bits of information about the leading ten sports books available to sports bettors in New Jersey.
| | | | | |
| --- | --- | --- | --- | --- |
| Sports Book | Licensed Partner | Platform | iOS/Android Apps | Established |
| DraftKings | Resorts Casino | Kambi | Yes | Aug 2018 |
| Fan Duel | Meadowlands | Flutter | Yes | Sept 2018 |
| BetMGM | Borgata Casino | GVC | Yes | Aug 2018 |
| PointsBet | Meadowlands | Bespoke | Yes | Dec 2018 |
| Unibet | Hard Rock Casino | Kambi | Yes | Sept 2019 |
| 888sport | Caesars Casino | Kambi | Yes | Sept 2018 |
| FoxBet | Resorts Casino | Bespoke | Yes | Sept 2018 |
| Caesars | Caesars Casino | SG Digital | Yes | Sept 2018 |
| Golden Nugget | Golden Nugget Casino | SG Digital | Yes | Feb 2019 |
| BetAmerica | Golden Nugget Casino | SB Tech | Yes | Feb 2019 |
Bonuses Available at New Jersey Online Sports Books
There are several types of bonuses available at legal New Jersey Online sports books, hopefully for both new and existing customers. Below is a short list of the most common types:
Free Bet: A bet that you can place at a sports book without it costing you a cent. Usually, if the free bet wins you only get back your winnings, and not your free bet stake.
Risk-Free Bet: If the first bet (or bets) you place at an online sports book loses, then you are given your stake money back, either as real money or bonus money.
Deposit Bonus: Usually for only the first deposit you make at a sports book online. if you deposit $100 at a sports book with a 100% deposit bonus, then you will receive $100 in bonus money.
No Deposit Bonus: Bonus money you receive when you sign up for a sports book for which you do not have to make a deposit to get.
Reload Bonus: Same as deposit bonus but on subsequent deposits beyond your first deposit at your chosen sports book.
Enhanced Odds: A deal where you can bet on event but with better odds than you would normally get. Usually, money won in excess of the normal odds is paid as bonus money.
Parlay Bonus: A bonus that can only be used on parlay (i.e. combined) bets.
Perks and Offers: Prizes such as tech and sports tickets given out as offers in the traditional sense.
Sports Betting in NJ Bonuses Terms and Conditions
All sports book bonuses come with terms and conditions that you need to negotiate in order to get the most out of any bonus offer. These can be quite complex, so to illustrate what is meant by such terms as 'wager requirements' and 'minimum odds' we are going to walk you through a couple of bonus offers.
DraftKings Deposit Bonus
DraftKings has a 20 percent deposit bonus of a maximum of $1,000. In order to claim this offer when you sign up for an account you must make a minimum deposit of $5 and no matter how much you deposit the maximum bonus you are eligible for is $1,000, so to gain a $1,000 bonus you would have to deposit $5,000.
You bonus is released in increments of $1. For every $25 you wager at the DraftKings sports book, $1 is released. Only bets on events with odds of -300 or longer count, but you can also use the DraftKings casino and daily fantasy sports to release your bonus. For the maximum bonus, you would need to wager $25,000. You much complete your qualifying wagers within 90 days. Any bonus funds not released after 90 days are forfeited.
You bonus cash is released as site credits which means you can use it to place wagers at the DraftKings site, but not withdraw it.
FanDuel Risk-Free Bet
The first bet you place once you have signed up at FanDuel is a risk-free bet up to a maximum of $1,000. You can place that bet on any event and if that bet loses, the full amount of your bet is returned to you up to that maximum of $1,000. The money returned is site credit, which you cannot withdraw but you can use to place wagers at the FanDuel site and you are free to withdraw your winnings.
The lack of minimum odds and wagering restrictions makes this one of the best and genuine 'no risk' wager offers available anywhere.
The above are just two examples of the types of bets available at New Jersey sports books and indeed, the deposit bonus and risk-free bet offers are the types of offers most commonly found. With any New Jersey sports book bonus, make sure you check the terms and conditions thoroughly before you sign up for any deal.
How to Sign Up at Licensed New Jersey Sports Book
The question you might be asking here is, "is sports betting legal in NJ at this specific sports book?". The easy answer is it's best to stick to the list of New Jersey sports books here at Safe Betting Sites as they are all completely legal in the state of New Jersey. If you decide to go 'off-list' then check the footer of the site you are thinking of signing up with. If they are legal, then you will see something like "authorized by the State of New Jersey".
Here is a step-by-step process of how to sign up for a New Jersey sports book.
Step 1: Select a sports book
Head to the site you are planning on joining. You can either use the desktop site, or you can download the sports book's app to your mobile device to sign up that way. If you use a VPN when online, make sure you have it disconnected. If the software detects that you are using a VPN, it may reject your application.
Step 2: Sign Up

The registration button should be obvious on the site or app. Click it, then fill in the details asked for, which will usually be your name, address and email address.
Step 3: Chose username and password
Select a username and password. Make sure you choose a username that is easy to remember, but a password that would be difficult for others to guess. Don't use your name, birthdate or just 'password'. Use a combination of letters, numbers and special characters.
Step 4: Get your account approved
You may be asked to provide some security details to further identify that you are who you say you are. This could be your SSN, or a scan of your driver's license or some kind of ID. Remember, licensed sports books in New Jersey are legally obliged to make sure they only sign up customers who are resident in New Jersey.
Step 5: Deposit & place bets
If all looks okay, then you'll probably be sent an email with a validation link in order for you to confirm your account. When you receive the email, click on the link or enter the validation code you have been sent, as requested. Your account should now be good and ready for you to start NJ sports betting online.
Available Sports Markets in NJ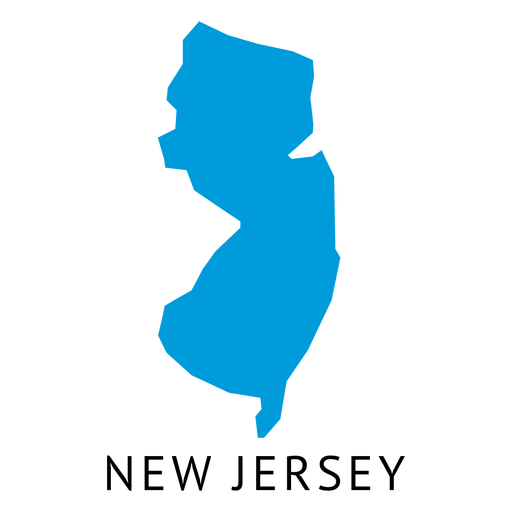 There are countless betting markets available at sports books in New Jersey, and the best sites are those with the largest selections of markets.
The Big Leagues
Naturally the four big leagues in US sports (MLB, NBA, NFL and NHL) all receiving amazing coverage at sports books in New Jersey. Moneyline and points spread betting are both available, as are futures bets. You are also likely to find prop bets on individual matches. The NCAA is less well-covered because of its amateur status, but you can expect March Madness betting to be available in spring each year.
The Not-So Big Leagues
Soccer is the number one sporting pastime on the globe (outside of the Americas) so it is usually well covered at New Jersey sports books. The EFL and the UCL receive more coverage than MLS, though. You'll also usually be able to find coverage of both tennis and golf (and in particular the majors of both) as well as boxing, MMA/UFC and motorsports including NASCAR.
The Also-Rans
Baseball, basketball and ice hockey are not just American pastimes, and the best New Jersey sports books will cover leagues in Europe and Asia. Other sports covered may include Australian rules football, cricket, cycling, darts, field hockey, handball, rugby league, rugby union, table tennis and volleyball.
eSports are a big betting market throughout the world and in particular Asia, but it's uncommon to find eSports events covered at sports books in New Jersey.
In-Play Betting

Sports betting is still a relatively new concept (legal at least) for people in the US, so many sports books only offer traditional betting methods, such as moneyline betting or points spread betting. Global sports books commonly offer both in-play betting and cashing out, but very few New Jersey sports books do.
DraftKings offers a style of in-play betting which they refer to as in-game betting. Here you are allowed to bet on events that have already started, with the odds altered accordingly. Say Liverpool were playing Arsenal in the EPL and Arsenal were leading 1-0 with half an hour to go. If you think that Liverpool will turn things around, then you can place a bet on them doing just that. Liverpool were -110 at the start of the game but having gone a goal down they have drifted out to +130. This would mean a $10 bet would win you back $23 if Liverpool did manage to reverse the score line.
Cash Out Betting
Cashing out allows you to cash out a winning bet early, albeit at reduced odds. Unibet is one of the few New Jersey sports books that permits cash outs. Say you had bet $10 at odds of -110 on the Yankees beating the Red Sox, and at the bottom of the seventh they were leading 3-2. However, the starter is out and you've no faith in the Yankees bullpen against the Red Sox's power hitters, so you decide to cash out your bet. Unibet offer odds of -130 for the cash out, winning you $17.70 (including your stake) as opposed to $19.09 if you let the bet run. As it happens, Xander Bogaerts hits an RBI triple, and the Red Sox win 5-3. If you had not cashed out your bet, it would have been a loser, like the Yankees.
Available Betting Markets in NJ
There are four main types of bet typically available at sports books in NJ.
Moneyline
The simplest bet of all – you bet on one team to win. The odds are always given as the favourite (negative) and the underdog (positive). The odds is the amount of money you need to bet to win $100 if negative, or what a bet of $100 would win you if positive.
Say the Chargers are playing the Eagles. The Chargers are -110, and the Eagles +110. You would need to put $110 on the Chargers to win $100, and $100 on the Eagles would win you $110. You do not have to put $100 on of course! If you put $10 on the Eagles you would win $11 plus your $10 stake back.
Points Spread Betting
This is a kind of handicap betting in which the underdog is given an artificial bonus points score in order to level the playing field. You must then decide whether the favourite will still win, or if the underdog will now prevail. You can get ties with points spread betting, which results in a push.
The Yankees are playing the Rays. The Yankees are favourites and the point spread is 3. This means that the Yankees must beat the Rays by three runs in order to 'win'. The odds are -110 for the Yankees, and +110 for the Rays. If you bet $20 on the Rays and the Yankees only win 5-3, then your bet would win you $22 plus the return of your $20 stake.
Parlay Bets
A parlay bet is simply a string of straight bets that run in any sequence. The winnings from the first bet act as the stake for the second, and so on. You could have a $5 parlay bet on the Lakers (at -110), Cavaliers (at +120) and Heat (at -105) all winning. The $5 bet on the Lakers would win you $5.50 meaning your bet on the Cavaliers would have a $10.50 stake, and so on.
All single bets within a parlay bet must win else the entire bet will be a losing one. A 'round robin' is a combination of parlay bets in which one (or more) possible steps of each parlay bet is excluded. This means that should the overall parlay bet lose by only a single factor, one of the included round robin bets would still win.
Futures Betting
A futures bet is one placed on an event, competition or tournament that is taking place 'in the future', such as the Superbowl, the World Series, the Stanley Cup or the US Open tennis championship. Any event that has an overall winner will qualify as a futures bet.
Say you placed $10 on Serena Williams to win the next US Open at odds of +650. If she won, you would win $65 plus your $10 stake back.
Which Banking Methods are Available in New Jersey?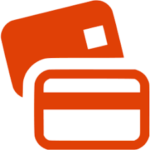 There are several methods by which you can get money into and out of your sports betting account in New Jersey.
Instant eChecks or ACH
Via services such as VIP Preferred, online sports books in NJ can set up links between a site user's account and their bank account. The player then 'writes' an electronic version of a check, which can be cashed at a sports book.
The money from an eCheck will appear in the player's sports book account instantly. The check many not clear from the banking account for two to four days, though, and eChecks are not commonly used for withdrawals.
PayPal and other eWallets
If you have a personal account (i.e. not a business account) at PayPal then you can use your PayPal account at a NJ online sports book for both deposits and withdrawals. Payments are usually instant, although the email address associated with your PayPal account must be the same as the email address used at the sports book you are using PayPal at. Other eWallets such as Skrill and Neteller are available too, but are less common.
Credit and Debit Cards
Visa and MasterCard credit and debit cards are becoming more common at online sports books in NJ. You may find some sports books take Discover and American Express too. Deposits are instant, but withdrawals can take between three and five days, and some fees may be involved.
In person
As all sports books in NJ are tied to real-world establishments, you can always visit that establishment to pay money into or take money out of your account. Your online account and real-world account are the same (you are not allowed to have an account for each type). Of course, cash movements made in person are instantaneous!
PayNearMe
You can pass cash into your online sports book account via PayNearMe at participating retailers such as 7-Eleven or CVS. A code is exchanged for the cash which can then be used at NJ sports books. Deposits are instant as soon as the code is entered. PayNearMe cannot be used for withdrawals.
BillPay
Several banks, including Bank of America, Chase and HSBC participate in the BillPay scheme which allows people to pay bills directly from the bank account. If your NJ sports book accepts BillPay, then all you need to do is enter your banking details and password in order to make an instant deposit. BillPay cannot be used for withdrawals.
Wire Transfer
If all else fails then there is a wire transfer. This is ideal for transfering large amounts of money that might otherwise attract suspicion. However, wire transfers are slow, high fees are charged and withdrawing via a wire transfer is not possible.
NJ Online Betting Apps
Every single one of the leading sports books in New Jersey have online betting apps that you can download and install on any mobile device that runs iOS or Android software.
If you are downloading a New Jersey sport betting app for an iPhone or iPad, then you will need to download the app from the Apple App Store. If you are downloading to an Android-based device, then do not head to Google Play as you will not find it there. Google does not allow NJ sports online betting apps to be hosted at Google Play. Instead, you will need to head to the sports books' site on your device and download the app there. It will be downloaded as an apk file which you will need to unpack and install.
These online sports betting NJ apps are just as powerful as the desktop ones and indeed offer much more in the way of convenience. All the functions available on the desktop will be available via the app, including the site's cashier and help functions.

Free Bet Deposit Bonus up to $1,000
Free Bet Deposit Bonus up to $1,000
The Leading Sports Book in the US
All US Sports Covered + Global too
Legal in a Dozen US States
9.7
Claim Bonus
New customers only. Minimum deposit and bet of £10, at odds of 1/5 per multi selection. Free bets paid out in the form of 4x £5 tokens, which are valid for 7 days. Stakes not returned and no cash outs are available.
Risk-Free Bet up to $1,000
Risk-Free Bet up to $1,000
Sportsbook Now Live in 8 States
Play Daily Fantasy in 43 States
America's Most Powerful Sports Betting Brand
9.8
Claim Bonus
New customers only. 21+ to claim all sports betting offers. You must be resident of a legal betting state and within state lines in order to place a sportsbook bet. See FanDuel website for legal states.
$25 Free + 100% Bonus up to $1,000
$25 Free + 100% Bonus up to $1,000
Fantastic Mobile Betting Platform
Many Diverse Betting Markets Available
Earn $25 Absolutely Free
9.2
Claim Bonus
NJ Sports Book Team Sponsorship
Don't expect to see the New York Yankees take to the field in uniforms with 'DraftKings' emblazoned across their chests instead of 'New York' anytime soon. Unlike many non-US sports, close advertising ties between sports book companies and pro sports teams are restricted.
Deals have been struck with many pro sports teams and New Jersey sports books, and here we take a look at a few of them.
MLB
The closest MLB teams to New Jersey are of course the Yankees and the Mets, but neither team has signed deals with any New Jersey sports books. The same goes for New Jersey's MiLB teams, of which the Trenton Thunder and the Jersey Shore BlueClaws are the most well-known.
It may only be a matter of time, though, with DraftKings having established ties with the Rockies and the Cubs, and PointsBet with the Tigers.
NFL
As any football fans knows, both of New York's football teams actually play in New Jersey at the MetLife Stadium and have done so since 2010 when Giants Stadium was closed.
DraftKings now has a deal with the Giants that allows them to use Giants branding on their site, plus a 'virtual SportsLounge' that's for Giants fans when the team is in action.
Just like the Giants have to share a home with the Jets, DraftKings has to share space with BetMGM, as it is BetMGM who have a sponsorship deal with New York's 'other' NFL team. The Metlife Stadium now features a BetMGM Studio for the recording of official New York Jets audiovisual material.
NBA
Since the Nets relocated from New Jersey to Brooklyn, New Jersey does not have an NBA basketball team. The closest are the Jersey Express who play in the ABA, so there are no links with New Jersey sports books and basketball.
In the NBA DraftKings has deals with the 76ers and the Pacers, while PointsBet also have a deal with the Pacers and FoxBet with the 76ers.
NHL
The New Jersey Devils have a deal with FanDuel, which was signed towards the end of 2018 which is fitting as the entire NHL has a deal with FanDuel to provide daily fantasy sports contests. The 'deal with the Devils' allows FanDuel to advertise at the Prudential Center and online with a selection of the Devils' online assets.
Other
The New York Red Bulls play at the Red Bull Arena in Riverbend which makes them a New Jersey team, despite their name. As you might imagine, Red Bull has sponsorship of the Red Bulls pretty tied up, so no links with NJ sports gambling online there. Sky Blue of the NWSL also play at the Red Bull Arena but are not sponsored by any of New Jersey's legal sports books.
The Bottom Line
If there's one thing you can bet on that's a red-hot shoo-in, it's that NJ sports betting online is here to stay. NJ fought long and hard to bring legal sports betting to the state, and no doubt NJ will fight long and hard if the anti-gambling lobby try and take steps to take it away again.
Atlantic City has always been seen as a poor relation to Las Vegas, so it's no doubt with some satisfaction that New Jersey finds it now has the bragging rights over Nevada when it comes to sports betting. Sports betting is a real money-spinner, so it's wonder why it took Federal authorities so long to cool their anti-sports betting stance.
If you like to wager on sports, then it's time for you to rejoice as there are plenty of New Jersey sports books where you can do just that, safely and legally.
FAQ
How old do you have to be to legally use a NJ online sports book?
You have to be at least 21 years of age to place a NJ sports gambling online wager, either at a retail sports facility or online.
Where can I place a sports betting wager in New Jersey in the non-digital world?
There are eight casinos in New Jersey where you can place sports bets, including the Borgata, Golden Nugget, Hard Rock and Resorts Casinos. You can also use the NJ sports betting facilities at racetracks at Meadowlands, Monmouth Park and Freehold.
Who is responsible for overseeing legal sports betting New Jersey?
That falls within the remit of the New Jersey Department of Gaming Enforcement.
Can I play slots and casino games at New Jersey online sports books?
You can at some - mainly at those connected with a casino company such as Caesars or Golden Nugget.
Can I bet on college sports in New Jersey?
You are able to, but you cannot bet on a college team from New Jersey, no matter where they are playing. This rules out betting on the Princeton Tigers, the Rutgers Scarlet Knights and the Monmouth Hawks.
Can I use a VPN to sign up for a NJ sports book if I am not based in New Jersey?
You can, but it would be pointless. You will need to prove your identity in order to confirm your legality as a New Jersey resident. This is very difficult if you live in Utah!
Can I use an offshore sports book in New Jersey?
Yes, but you shouldn't and as online sports betting NJ is legal, the question that has to be asked is ... why would you? Stick to our recommended list of the top NJ sports books and leave offshore sports books alone.
I won $10,000 at a NJ Sports Book but only received $7,500! What happened?
The IRS happened. If you win over $5,000 on a bet at any legal New Jersey sports book then you only receive 75% of your winnings. The rest is sent directly to the IRS as sports gambling NJ winnings are taxable.