The AFL is one of Australia's leading sporting competitions. Surrounding Aussie Rules Football, 18 teams battle it out to reach the season ending Grand Final. Previously known as the Victorian Football League, the AFL attracts the interest of both fans and punters alike. As a result, AFL betting sites are becoming increasingly popular.
Looking for the best AFL betting odds? This page will outline the best platforms for AFL footy betting, as well as the most popular markets and promotions. The speed, athleticism and competitiveness of Aussie Rules Football makes the sport hugely appealing to bet on.
All
Cash Out
Each Way
Enhanced Odds
Harness racing
Live Streaming
PayPal
More Filters
Mobile app for iOS & Android users
Mobile app for iOS & Android users
Live greyhound streaming
Virtual greyhound betting
Regular specials
9.6
Check Odds
T&Cs apply
Ongoing AFL promotions available
Ongoing AFL promotions available
AFL future markets available
Secure Sockets Layer with 2048-bit encryption used
Easy to use sportsbook on desktop & mobile
9.7
Check Odds
Approved AFL betting operator
Approved AFL betting operator
Leading odds for AFL outright winner
AFL Women Matches Covered
Licensed by Northern Territory Government
9.7
Check Odds
Leading AFL odds
Regularly updated sports blog
AFL & AFLW markets available
AFL futures on offer
9.5
Check Odds
AFL One of 30+ sports
Fast payments via PayPal
Live streaming
Dedicated mobile betting app
9.5
Check Odds
AFL & ALFW Betting
Aussie Rules one of a 20+ sports covered
Ongoing promotions available
Licensed by Northern Territory Racing Commission
9.4
Check Odds
Easy to use sportsbook
Ownership has plenty of pedigree
Low minimum deposit
Attractive, modern website
9.1
Check Odds
T&Cs apply
How We Rank the Best AFL Betting Sites
There are a large number of AFL betting sites available to punters in Australia today. However, this does not mean that all are worth signing up on. Having tested a wide variety of online bookies, we have come up with only the very best operators. When testing, our experts take into account the following factors:
Safety – All of our recommended AFL betting sites are completely safe and legal. Each is licensed in Australia, whether it be from the Northern Territory Racing Commission or another leading authority. Meanwhile, other security tools are in place to protect players, including Secure Socket Layer (SSL) encryption technology.
Markets – Whether it be AFL finals betting or AFL Premiership betting, a host of markets should be available to punters. Popular markets include AFL line betting, regular season winner, top 4 finish and handicaps. Unfortunately, AFL live betting is unavailable, however pre-match and outright options are on offer with our recommended platforms.
Odds – Betting on Australian Rules Football should be rewarding. This will be determined by the odds found at AFL betting sites. For those with a good understanding of the sport, value should be available on a regular basis. Betting regularly on the likes of Port Adelaide and the Brisbane Lions is unlikely to bring about major profits. However, significant earnings can be made by those willing to do their research and take on board AFL betting tips.
Mobile – AFL betting sites should be accessible on mobile devices, as well as desktop. Whether you are using an iOS, Android or Windows phone or tablet, bets can now be placed in a matter of seconds. Some bookmakers go the extra mile in developing betting apps. Either way, the same number of markets and features should be found by those who are wagering on the go.
Features – Whether it be live streaming or cash out, additional features found at AFL betting sites can undoubtedly enhance the user experience. While not all will be useful to every customer, punters are likely to make use of such features from time to time. Other popular betting features include bet builders, live chat support and statistics/results pages.
Promotions – AFL betting promotions can be utilised on occasion too. Whether they are specific to Aussie Rules or more generic, promos can offer free bets, cashback, enhanced winnings or bonus funds. Be sure to check out the T&Cs involved beforehand. Australian bookmakers are unable to offer welcome bonuses, unlike in other countries.
Support – For times when assistance is required, support agents will ideally be available day and night. Over the phone, via email and through live chat, help is provided to punters surrounding active bets and technical issues. Some bookmakers are now active on social media platforms too, offering another avenue for communication
Best AFL Betting Markets
When it comes to betting on the AFL, punters have a host of markets to choose from. While the exact number will differ between bookmakers, it is the following that are generally the most popular for bettors in Australia:
AFL Future Markets
One of the most popular methods of betting on the AFL comes with future markets. Also known as outrights, punters can stake on markets such as the following:
AFL Grand Final Winner
To Reach the Grand Final
The Brownlow Medal (fair play)
The Coleman Medal (most goals in the season)
The Norm Smith Medal (best player in Grand Final)
Rising Star (best young player)
Top 4/8 Finish
Bottom of the League
Total Wins
Odds on such markets are introduced well in advance of the AFL getting underway. However, punters can also take advantage of such markets throughout the season, with prices fluctuating based on results. Such markets require an element of patience however. As well as this, factors such as injuries and suspensions can have a major impact upon your bets.
AFL Round Betting
AFL round markets are generally added a few days before weekend matches. They enable punters to bet on areas including:
Highest team score
Lowest team score
Highest winning margin
Most goals
Most disposals
Head-to-Head Betting
Here, punters are betting on the battle between two AFL teams. Picking the winner of a match may appear simple, however the competitive nature of the league means that this is not always the case. As such, punters must look into form, head to head records and player availability before staking funds.
AFL Line Betting
AFL line betting is another name for handicaps. Here, the favourite will be given a points handicap. On the flip side, the underdog is given a points allowance or a head start. Points allocated will be based on league position, form and a number of other factors. For example, in a clash between Carlton and Richmond, the hosts will be available at +11.5, while the visitors at -11.5. 0.5 is always in place to ensure that there is a clear winner and loser.
AFL Margin Betting
Betting on the winning margin is another popular market for fans of the AFL. The majority of bookies will accept bets on over/under 39.5 points, however other margins are also available in some cases. For example, St Kilda to beat Collingwood by over 39.5 points.
Half Time/Full Time
As is the case with other sports markets, AFL fans can bet on the score at both half time and full time. Looking at a clash between Port Adelaide and the Geelong Cats as an example, the following options would be available to punters:
Port Adelaide – Port Adelaide
Port Adelaide – Geelong Cats
Geelong Cats – Port Adelaide
Geelong Cats – Geelong Cats
Draw at Half Time or Draw at Full Time
Total Points
Simply put, this involves betting on the total number of points scored between the two teams involved in an AFL match. For example, wagering on there being over 168.5 points during a match between Richmond and the West Coast Eagles. Punters can also bet on there being below this number.
Tri Bet
Those looking for something a little different should certainly consider tri bets. Here, punters can either bet on Team A winning by 15.5+ points, team B winning by 15.5+ points or either team winning by less than the same number of points.
AFL Prop Betting
Prop betting on the AFL is growing in popularity. Prop bets come in a variety of formats, with the following being the most commonly available to punters in Australia:
First Score – Will the first score be made by a kick or behind from Team 1 or a kick or behind from Team 2?
First Team to Score – There are only two options for punters here. Team 1 or Team 2 to score the first points of an AFL match. The method is not important.
First Goalscorer – Which player will kick the first goal during an AFL match? Forwards are likely to be offered the shortest odds, however those who successfully back an outsider are in a position to claim some significant earnings.
Top Goalscorer – Which player will score the most goals during an AFL match? The likes of Cyril Rioli and Robbie Gray are often backed by punters here.
Most Disposals – A disposal simply means passing the ball successfully via a handball or kick. As a result, betting customers can also stake on which player will record the most disposals during an AFL match.
AFL Multiple Bets
Those looking to enhance the potential winnings on AFL teams should consider multiple bets. Here, punters must select the results from two or more matches. While this increases the risk, the rewards are often much greater. The number of available selections ranges between AFL betting sites.
Double Up
Finally, bettors can also add to their potential winnings by backing a team with a few additional requirements. For example, Port Adelaide to win with a -55.5 handicap and over 189.5 points to be scored.
Best AFL Betting Promotions & Offers
As we have already mentioned, promotions surrounding the AFL are available at many Australian betting sites. Such promotions can aid punters in reaching their targets. However, each will come with its own set of qualifying requirements and terms and conditions, meaning that some will not be worth utilising.
AFL Live Streaming
AFL matches are broadcast live in Australia, with Channel Seven showing up to five games per week. Meanwhile, Fox also broadcast a host of games, along with a variety of Aussie Rules-specific programmes. For those looking to watch matches and bet at the same time, a small number of bookies offer live AFL streaming. The following bookies are the standout sites when it comes to live streaming the AFL:
AFL Live Betting
Unfortunately, live betting on the AFL is not available to punters in Australia. This is due to laws set by the Interactive Gambling Act of 2011. This law prohibits any bookmakers introducing interactive gambling services, which includes live betting. However, punters may find that some offshore bookmakers still offer in-play markets surrounding AFL matches.
5 Ultimate AFL Betting Tips: How to Succeed at AFL Betting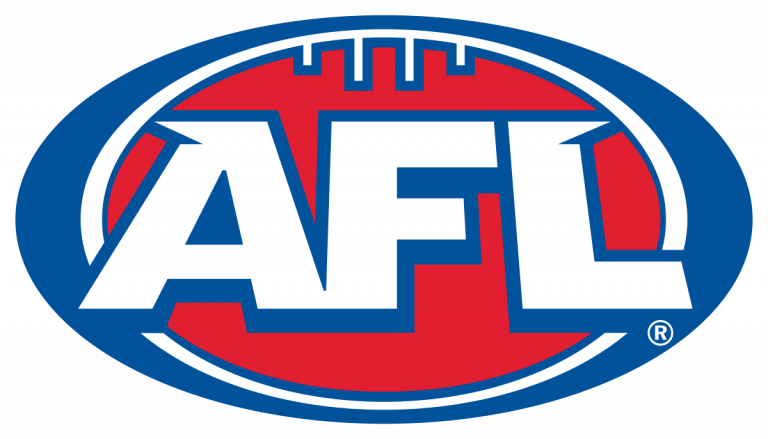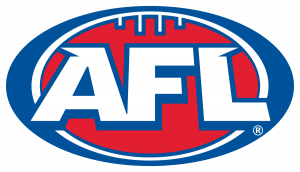 As with any sports betting, wagering on the AFL is not easy. It is important to come up with a strategy before getting involved. Your strategy should be based on your budget and objectives. When it comes to actually placing bets on AFL teams and players, we have put together the following tips in order to give punters the best possible chance of beating the bookies:
Do Your Research – Before placing any AFL bet, be sure to study the teams and players involved. Finding out that the team you have backed is missing their star player afterwards is hugely frustrating. A large number of outlets provide team news, while looking at the AFL standings and head to head records between teams is also useful.
Understand the Rules – For those new to Aussie Rules, it is important to get to grips with the rules of the sport before wagering. You could potentially come unstuck on AFL betting sites if you do not know your behind from your fat side.
Play the Field – There is nothing stopping you from signing up with more than one bookmaker. Signing up with a host of AFL betting sites will ensure that you take advantage of nothing but the best odds. Meanwhile, punters can also utilise the different features and AFL promotions offered by bookies.
Futures – It is well worthwhile taking a closer look at AFL future markets. Offered by most bookmakers, this involves betting on longer-term outcomes. For example, backing Richmond to make it three consecutive successes in 2023.
Know When to Quit – Whether you are winning or losing, it is important to understand when to quit. Remember that AFL betting should, first and foremost, be about entertainment and fun.
AFL Grand Final Betting & Previous Winners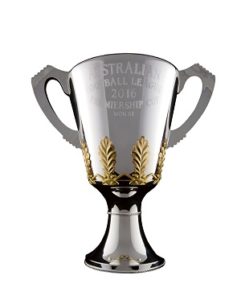 The Grand Final is the pinnacle for all AFL teams. The 2020 Grand Final was the first to take place outside of Victoria, while also being the first to have been held at night. The Melbourne Cricket Ground is the normal venue for the Grand Final, with the match determining who is crowned the AFL premiers.
The Grand Final normally takes place in September each year. Essendon and Carlton hold the record for the most number of victories, with each having 16 to their name. Meanwhile, Collingwood has the most number of Grand Final appearances (43).
The AFL Grand Final is one of the biggest days in terms of betting in Australia. Millions of bets are placed on the encounter, with many bookmakers introducing a host of additional markets ahead of kick-off. The table below shows how recent AFL Grand Finals have played out:
| | | | |
| --- | --- | --- | --- |
| Year | Winner | Runner-up | Scoreline |
| 2022 | Geelong | Sydney |  20.13 (133) to 8.4 (52) |
| 2021 | Melbourne | Western Bulldogs | 21.14 (140) d 10.6 (66) |
| 2020 | Richmond | Geelong | 12.9 (81) d. 7.8 (50) |
| 2019 | Richmond | Greater Western Sydney | 17.12 (114) d. 3.7 (25) |
| 2018 | West Coast | Collingwood | 11.13 (79) d. 11.8 (74) |
| 2017 | Richmond | Adelaide | 16.12 (108) d. 8.12 (60) |
| 2016 | Western Bulldogs | Sydney | 13.11 (89) d. 10.7 (67) |
| 2015 | Hawthorn | West Coast | 16.11 (107) d. 8.13 (61) |
| 2014 | Hawthorn | Sydney | 21.11 (137) d. 11.8 (74) |
| 2013 | Hawthorn | Fremantle | 11.11 (77) d. 8.14 (62) |
| 2012 | Sydney | Hawthorn | 14.7 (91) d. 11.15 (81) |
| 2011 | Geelong | Collingwood | 18.11 (119) d. 12.9 (81) |
Bottom Line
The AFL is one of the most exciting and competitive sporting events in Australia today. As such, AFL betting sites are growing rapidly in popularity. We have recommended a host of leading bookmakers on this page, each of which comes with its own benefits. So, if you are looking to back Hawthorn being crowned premiers for the first time since 2013 or Tom Hawkins to be named as the Coleman Medal winner, we have you covered. Check out our top ranked AFL betting sites for yourself, before deciding which operator to register with.
FAQs
Which is the best AFL betting site?
There are a number of appealing AFL betting sites available to punters in Australia today. However, it is the likes of Ladbrokes, Betstar and Pointsbet which our experts scored the highest. Be sure to check out all available platforms for yourself though, weighing up their pros and cons.
What are the most popular AFL betting markets?
A large number of AFL betting markets are on offer to punters too. Futures markets are taken advantage of by many, while a host of pre-match options are also found. These include head to head, line and margin markets.
Which is the most successful team in the history of the AFL?
It is Essendon and Carlton who are the most successful in AFL history, with both teams having been crowned premiers 16 times.
Can I place live bets on AFL matches?
No. Live betting is not available to Australian punters surrounding AFL matches. This is due to gambling laws set by the government, which in this case revolve around interactive wagering.
Are promotions surrounding the AFL available to punters?
Yes. While no welcome bonuses are on offer, ongoing promotions can be found online by fans of Aussie Rules. Free bets, bonuses and cashback offers are all introduced during the AFL season.