Indiana sports betting as a legal activity is a relatively new phenomenon. The Hoosier State has had something of a love-hate (or rather hate-love) relationship with gambling. Gambling was largely made illegal in 1851 in the state, but the popularity of state-run lotteries beyond the Indiana state lines influenced the relaxing of the 'no gambling in Indiana' stance in 1988.
Lotteries in Indiana were made legal in 1989, as was pari-mutuel off-track wagering on horse racing. In 1993 this relaxation extended to casinos, but only riverboat casinos on the Ohio river (and one on Paltoka Lake). Twenty years later there were 14 casinos operating in Indiana – eight riverboat based, two racing-track based, one land-based and owned by the Pokagon Band of Potawtomi Indians.
In May 2019, Governor Eric Holcomb signed the bill that would allow for sports betting in Indiana and Indiana online sports betting. In September the same year, legal online Indiana sports gambling was made available in the state, and several sportsbooks were made available on the internet for sports bettors in Indiana.
All
New Jersey
Pennsylvania
How We Rank the Best Indiana Online Sportsbooks
Thanks to the quick moves of the Indiana Gaming Board, sports bettors quickly had a very pleasant choice when it came to sports betting in Indiana, with ten sportsbooks coming online within the first year of sports betting Indiana behind legalized.
This though creates the question – which sportsbook is the one that is most worthy of your custom, and your dollars? In short, which sportsbook is the 2006 Indianapolis Colts, and which sportsbook is the 2011 Indianapolis Colts?
It's our aim at Safe Betting Sites to help our site users in any way that we can, and that includes grading all the sportsbooks available in Indiana in terms of their greatness – but how do we do it? Listed below you'll find information on what we look at when we are evaluating Indiana sportsbooks online.
We know our stuff. We ain't ones for bragging, but the folks who review Indiana sports betting sites have been around the block more than a few times. We've done the research so you don't have to, and we really know what we are looking for when it comes to separating the good from the bad.
Payments. Let's face it, you probably bet on sports in the hope of adding some extra bills to your money clip. The best sportsbooks in Indiana make it easy to get money into and out of your account, with a multitude of convenient payment options.
Security. Sadly, the internet is swarming with hackers and the kinds of people you'd never bring home to meet your mom. The good news is, you only have to take special care to avoid them (never reply to suspicious emails, for a start). We expect sites to keep you protected when you're online, and count strikes against those that could do more.
Support. Most people use Indiana sportsbooks without ever experiencing any kind of issue, but a few ain't so lucky. When something goes wrong – perhaps you bet on the Bears to beat the Jets and the bet wasn't paid out – then you'll want to get your issue dealt with as quickly as possible. Good support is always essential at the best Indiana sportsbooks.
Variety. All the available sportsbooks in Indiana give access to both local events and the biggest sporting events in the US, but there's a whole world of sports out there beyond both Indiana state lines, and US national borders. We prefer sportsbooks that acknowledge this, and provide essential depth to the sporting events available via their services.
The Top 5 Sports Betting in Indiana Sites: A Closer Look
Prior to 2018, sports bettors in Indiana would have been thankful for ONE sportsbook that was legal in their state. Now, in 2023 the number of legal and licensed sportsbooks in the Hoosier State has climbed into double figures!
So, people in the Hoosier State are a little split for choice when it comes to sports betting Indiana – and how do they make that choice? Which sportsbooks in Indiana are a three-pointer to win the game on the buzzer, and which are slam-dunk rebound that the opposition take up the other end to net? To kick things off, here are details about the top five sportsbooks available in Indiana.
1. DraftKings Sportsbook(Up to $1,000 Deposit Bonus)
DraftKings has of course long been associated with sports in the US, being the nation's number one fantasy sports site. It's perhaps no wonder that when it became clear sports betting was about to be legalized in the US, they made moves to reach into the sports wagering market too.
And it's a move they've performed extremely well too. They quickly signed up with sports betting software pioneers Kambi, and signed a deal with the Ameristar East Chicago Resort on the edge of Lake Michigan as their bricks and mortar partner. Sports bettors should quickly sign up with the DraftKings Indiana sportsbook too, particularly as there's the potential of $1,000 in free bet money sitting there waiting for them!
What we like:
$1,000 welcome bonus for newbies
Slick sports betting interface
Service provided by one of the US's most trusted names
Fully licensed and legal in the state of Indiana
What we don't:
You might find better odds at other sportsbooks
2. PointsBet (Two x $1,000 Risk-Free Bets)
PointsBet has taken massive steps in order to become one of the most well-known sports betting in Indiana sites, signing deals with both of Indiana's pro sports teams, the Colts and the Pacers. This company is also the official sports betting partner of NBC Sports in no less than eight states, including of course Indiana.
It's a very exciting time to sign up with PointsBet in Indiana as they have a double whammy of a newbies promo – two risk-free bets that could be worth up to $2,000 in total. The first is a $500 free bets refund on the first fixed odds (moneyline) bet you make at the site, and the second is a $1,500 risk-free bet on the first points spread bet you make. Grab this double deal while you can!
What we like:
The US's leading points spread betting sportsbook
Moneyline and over/under bets available too
All the markets covered you need
Site is available in English and Spanish
What we don't:
Not enough in-play options
3. Unibet ($20 Free Bets + $250 in Risk-Free Bets)

Unibet as a brand is one that is known all around the world. The company was founded by Anders Ström in 1997 who, despite the Scandinavian name started the company in London, in England. They have associated with many leading sports teams all over the globe, including the New Jersey Devils, the Philadelphia Eagles and Aston Villa of the EPL.
Unibet are of course licensed by the Indiana Gaming Commission and are partnered in the state with the Horseshoe Hammond Casino on the edge of Chicago (or at least the area of Chicago that has grown beyond its Illinois borders).
Their software is extremely easy to use although the design of it – which matches the general design and branding of Unibet across all its global sites – may not appeal to sports bettors who prefer something a little more colorful. You can bet on all major US leagues here, and the main site has links to the iPhone and iPads sports betting apps at the Apple App Store, and the Android mobile app version that can be downloaded directly from the site.
What we like:
One of the top three legal sites for sports betting in Indiana
More in-play markets than most other sportsbooks
Cash-out available with many (but not all) events
Excellent coverage of international events
4. FanDuel (Risk-Free Bet up to $1,000)
FanDuel were the first fantasy sports provider to add sports wagering to their portfolio, just pipping DraftKings Indiana to the post. In anticipation of this, FanDuel had been snapped up by international company Betfair Interactive, who themselves are part of the global gambling giant Flutter Entertainment. FanDuel was granted legal sportsbook status by the Indiana Gaming Commission in October 2019.
This leading sportsbook is partnered with the Blue Chip Casino in Michigan City, and the Belterra Casino Resort in Florence in Southern Indiana, and it is with the former that their online sportsbook is tied. The site does have a very nice welcome bonus in the form of a risk-free bet up to a maximum of $1,000, but beyond that promotions at the site are a little lacking.
One bonus of the site and the available apps is that live streaming of some sports is available, although – as you would expect – all the major league games are not available due to TV licensing deals. Play-by-play coverage at FanDuel is very good as well.
What we like:
More live streaming than any other Indiana-based sportsbook
Backed by one of the globe's leading gambling firms
Perfectly legal – fully licensed in Indiana
Lots of in-play betting options
What we don't:
A little lacking in promos
5. BetMGM (100% Match up to $1,250)
BetMGM are one of the most expansive sports betting companies in the entirety of the US, with sites and sports betting apps available in ten states across the country including New Jersey, Pennsylvania and of course, Indiana. All BetMGM sportsbooks are endorsed by Oscar-winning actor and sports fan, Jamie Foxx.
In Indiana, BetMGM is partnered with the Belterra Casino Resort in Florence in the southern area of the state, which is more associated with casinos and poker tours than sports betting in Indiana. MGM are – as you might have guessed – the gambling arm of MGM Resorts International, the owners of several superior casinos and resorts all over the United States.
MGM does not have a resort in Indiana which is why they have partnered with the Belterra Casino Resort. Their sports betting offering is one of the best available in Indiana, and unlike other states in which BetMGM has gained a foothold, their Indiana sports betting app is desktop and mobile-based, as opposed to being mobile-only.
What we like:
Operated by MGM Resorts – a company with an excellent reputation
Some in-play betting available here
A few live video streams available
Their live mobile betting app is one of the very best
What we don't:
Not as many options per event as other sites
Is Sports Betting Legal in Indiana?
Well, perhaps you would not be reading this if you didn't know that sports betting is legal in Indiana, but the 'legal' status of sports betting in the state still puzzles some. After all, sportsbooks have been available to US citizens for a good decade or so, so what has changed?
These sportsbooks were licensed in far-flung places such as Antigua & Barbuda. While it was not illegal for these operators to offer their services to people in the US, it was illegal for people in the US to use them. Sports betting in the States has only been legal since 2018, and then only in some states.
What has changed is that legal sportsbooks in Indiana have now come online. When lobbyists in New Jersey managed to get the PASPA (a law that prevented sports betting in the US) repealed, moves were made to introduce legal Indiana sports gambling and other states. These moves were successful when in September 2019, the go-ahead for legal sports betting was given. This was followed just over one month later by the legalization of Indiana online sports betting.
The Licensed Partners of Online Sports Betting Indiana
For a few other states where sports betting has been made legal, there was quite a gap between the legalization of such gambling, and the legalization of sports betting online. This was not the case in the think-ahead Hoosier State though, as it only took 32 days for online sports betting Indiana and some other forms of gambling in Indiana to be made legal following on from the legalization of sports betting.
But! As with all other states in the US, legal sports betting online can only be offered via brick-and-mortar sportsbooks. This is unlike other countries, where a company can just start up online and offer licensed bookmaker activities.
Therefore, all the online sportsbooks in the stare of Indiana are tied to real-world establishments such as retail sportsbooks. Below you'll find details of all the deals signed so far in Indiana by legal sports betting companies.
| | | | | |
| --- | --- | --- | --- | --- |
| Sports Book | Licensed Partner | Platform | iOS/Android Apps | Established |
| DraftKings | Ameristar East Chicago | Kambi | Yes | Oct 2019 |
| FanDuel | Blue Chip Casino | Flutter | Yes | Oct 2019 |
| BetMGM | Belterra Casino Resort | GVC | Yes | Feb 2020 |
| PointsBet | Hollywood Casino | Bespoke | Yes | Mar 2020 |
| Unibet | Horseshoe Hammond | SG Digital | Yes | July 2020 |
| FoxBet | TBD | TSG | Yes | TBD |
| BetRivers | French Lick Resort | Kambi | Yes | Oct 2019 |
| William Hill | Tropicana Evansville | William Hill | Yes | Oct 2020 |
| BetAmerica | Rising Star Casino | SBTech | Yes | Dec 2019 |
| theScore | Ameristar East Chicago | theScore | Yes | Sept 2020 |
| Caesars | Horseshoe Casino Hammond | SG Digital | Yes | May 2020 |
Bonuses Available at Indiana Online Sportsbooks
Probably the best thing about being a new sports bettor at any online sportsbook in Indiana is that you are going to be able to take advantage of some kind of bonus. This situation is not unique to the US – most sportsbooks all around the world will offer a bonus to new customers.
The even better (or bettor) news for sports betting newbs in the United States is that US-based sportsbooks are really generous with their bonuses. There are several types of bonus available at Indiana sportsbooks, and below you'll find brief but useful explanations of all the most common ones:
Risk-Free Bet: This is the most common type of bonus offered by Indiana sportsbooks. Put your money on any event at the sportsbook and if it's a loser, you'll get your money back (up to a defined limit) as site credit.
Free Bet: The sportsbook will reward your sign up with free site credit! Don't get too excited though – you cannot withdraw your money and when you use your site credit for a wager, the stake is not returned, just any winnings.
Matched Deposit Bonus: Simple! Whatever you make as your FIRST deposit at the site, the sportsbook will match it up to a limit with site credit. See 'free bet' to understand just what 'site credit' actually means.
No Deposit Bonus: Something for free! Your chosen sportsbook will give you site credit for nothing – you don't have to make a deposit in order to get your bonus. You should, by now, understand the 'limitations' of 'site credit'.
Reload Deposit Bonus: Just the same as a deposit bonus, except that it is given for a deposit at the sportsbook in Indiana that is not your first deposit there.
Enhanced Odds Promo: A event or events will be available where the odds are more generous that you would normally receive. It's not all good news though – any money you make 'over the odds' is given as site credit, usually.
Parlay Bonus: This one is easy to explain – a bonus that is given in any of the forms already described, but can only be used on a parlay bets.
Other promos: Heck, not everything is about money! Some sites will offer deals where you can get merch, or some tech gadget, or just something sweet!
Sports Betting in Indiana Bonuses Terms and Conditions
Okay, so we've explained a little about the types of bonuses that are available at Indiana sportsbooks – now's the time to dive a bit deeper into the terms and conditions that commonly surround bonuses. You will find with a bonus that there are several rules you need to stick to in order to get the most out of them. Break the rules – even accidentally – and you can kiss your bonus cash goodbye.
We're going to show, not tell, and by that we mean we are going to run through the bonus deals offered by two of the best sportsbooks in Indiana, DraftKings and Unibet.

DraftKings $50 Free Bet + max $1,000 deposit bonus.

There's a double bonus available at DraftKings Indiana. When you make your first deposit at the site DraftKings will match 100 percent of that bonus with a free bet, maximum value $50. On top of that, they will also match 20 percent of your initial deposit with a matched bonus, up to $1,000.
Your free bet is given as site credit, in that it cannot be withdrawn and can only be used to place a bet. When the bet is settled only any winnings are returned and not the free bet stake itself.
When it comes to your deposit bonus cash, this also is paid as site credit. Then, for every $25 you spend at the site of your own cash (wagers must be at odds better or equal to -300), $1 of your bonus money is moved to your customer account.
You have 30 days to use your free bet. You have 90 days to release as much as your bonus cash as you can. Outside of these time limits, your free bet money and remaining bonus cash will be forfeited.
Unibet $20 Free + $250 Risk-Free Bet

When you sign up at Unibet, the sports betting Indiana site will hand you two free $10 bets. One can be used on any sports betting market, but the other must be used on a live bet. If your free bets are winners, then only your winnings are returned, and not the free bet money itself.
You can also enjoy a risk-free bet as long as your first deposit is a minimum of $10. Place your first bet (any amount) at the site and then hope that you get lucky. If you do, then you can celebrate as normal. However, if your first-ever bet at Unibet is a losing one the sportsbook will refund you your losses, up to a maximum of $250.
Your money should be refunded to you within 72 hours. To release your refunded cash, you must place bets in total to the equivalent of your bonus cash amount. So, if you were refunded $100, you would need to place $100 of bets using your own money in order to release the full refunded amount.
How to Sign Up at Licensed Indiana Sports Book
Signing up at a sportsbook in Indiana is not complicated at all. The most important aspect of the process though is that you sign up at a legal, licensed Indiana sports book. Just stick to any of the sportsbooks you find mentioned on this page as they are all perfectly, 100% legal and licensed in the state of Indiana.
Here's an easy-to-follow guide detailing how you become a customer at any legal sportsbook in Indiana.
Step 1: Make your choice
Look through the information presented here and select the sportsbook you think will best serve your needs. Of course, it goes without saying that you need to be physically located within the state of Indiana in order to sign up with a legal and licensed sportsbook in the state.
Step 2: Getting things started

Head to the site and look for a button that says 'register' or something similar and click it (you can do this on desktop or an Indiana mobile sports betting app). You should be able to fill in a few details, such as your email address. You might also be asked at this stage to supply a username and password.
Step 3: Get more detailed

The next step should be a little more detailed. You will have to at least supply your name and address, and possibly a contact telephone number too. You will need to prove who you say you are too – this is commonly done by supplying your SSN (social security number) or at least part of it. Legal sportsbooks in Indiana are required by law to do all they can to prevent non-Indiana residents from using them.
Step 4: Get approved

The online sportsbook will probably send an acknowledgement email to the email address you supplied. This is of course to stop any email address being used for a sign up. You will need to click a link sent in the email in order to confirm that it is your address being used.
Step 5: Deposit & place bets
If the sportsbook you are joining approves you, then you are good to go! Register a payments method (see your common options below), make a deposit (picking up any bonuses you are entitled to) and get betting!
Available Sports Markets in Indiana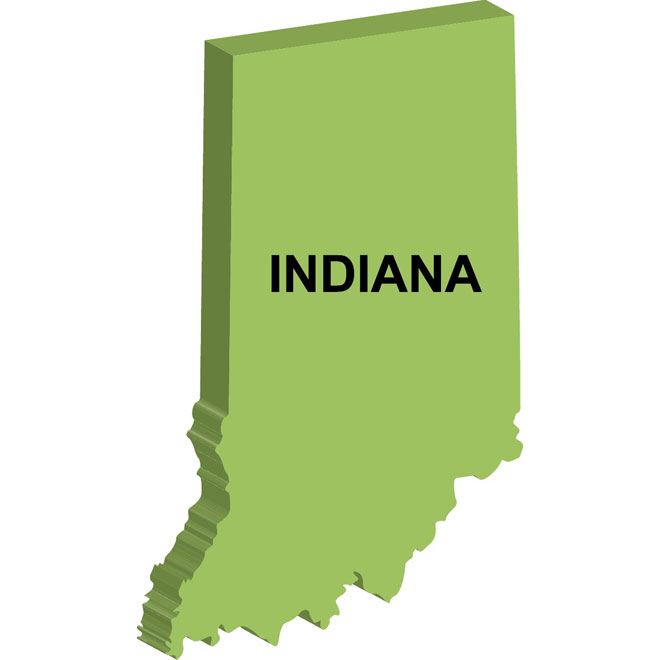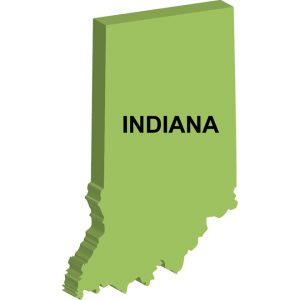 There are numerous sports betting markets in Indiana. Here we list the kind of coverage you can expect to find at all the best Indiana sportsbooks.
Baseball
Coverage of course of MLB. There are some limitations to betting in Indiana (you cannot bet on individuals under 18 years of age) but you should be able to bet on MiLB plus the draft, and leagues outside the US such as the NPB.
Football
The NFL dominates, as you would expect it to. You should be able to bet on levels below pro football, plus the CFL.
Basketball

NBA of course, plus the WNBA. Unlike other states you can bet on NCAA events in Indiana, so expect lots of excitement when it's time for March Madness. There are several basketball leagues in Europe, too.
Hockey

Again, the pro-level NHL dominates, plus NCAA levels too. There's the CHL as well of course, plus hockey leagues in several European countries, where they call it 'ice hockey' (they usually call 'field hockey' hockey over there).
Soccer
Soccer (or football as most of the rest of the globe calls it) is the number one betting pastime across the world. The biggest leagues for Indiana soccer betting are probably the EPL (England), La Liga (Spain), Serie A (Italy) and of course MLS. The UCL (Europe) is a betting paradise too.
Plus …

Other sports typically covered at Indiana sportsbooks include Aussie Rules football, auto racing, bowling, boxing, cricket, cycling, darts, golf, lacrosse, MMA, rowing, rugby union, rugby league, sailing, softball, tennis and track & field.
Some sportsbooks will permit wagers on non-sports events, such as showbiz awards and politics.
In-Play Betting
In-Play betting is available at sports betting sites the world over, but it works a little differently in the US than it does in most of the rest of the world. In the UK, for example, in-play betting means you can bet on multiple events during a contest that is in progress. During a soccer match you can bet on the next team to win a corner, or in tennis the winner of the next set.
In the US you can only usually bet on the final outcome of a contest that has already begun. Say the Cubs were playing the Yankees and were given at +140 to win before the first pitch. Now, as the crowd sings 'take me out to the ballgame' the Cubs are 4-0 up and their odds are now -120. You can place at bet on the Cubs even though two innings a piece is all that each side has remaining. Unibet is a good sportsbook for in-play betting.
Cash Out Betting
Cashing out a bet in Indiana allows you to cash out before the event has ended, albeit at worse odds than you originally received. Again, Unibet is a good sports betting site in Indiana for cash out.
Let's go back to our Cubs/Yankees example. You've bet $10 at +140 on a Cubs win, so if the Cubs hold out you will take home $24. However, at 4-0 the Yankees have loaded the bases and Giancarlo Stanton is at-bat. You decide to cash out your bet, with the sportsbook offering you +125 to do so. You take home $22.50 as you can see the Cubs bullpen failing to hold the lead.
As it happens, Stanton whiffs at three fastballs and the Cubs do win 5-2, but you can't win them all!
Available Betting Markets in Indiana
They are lots of types of bet at Indiana sportsbooks. Here we run through the most common types:
Moneyline
Bet on one team to win. The odds of the favorite are always negative and given as the amount you have to put on to win $100 (so -110 means $110 to win $100). The underdogs have positive odds which is the amount you'll win if you bet $100 (so +110 means a $100 bet would win $110). You don't have to put $100 on, of course! Your winnings are worked out as proportion of $100, so a $20 bet at +120 would win $24.
Point Spread
A handicap system where the favorites are give a point deficit if you bet on them, and the underdogs a point bonus. In soccer if you bet on Real Madrid to beat Atletico Madrid and they have a -1.5 spread you need to take 1.5 off their score when the game has ended. This means that if Real won 2-1 it would count as a losing bet as with the spread, the score would be 0.5-1.
Totals Over/Under
A bet upon the aggregate of the score being over or under the figure given by the sportsbook. Say the Bears are playing the Colts and the over/under total 43.5. The odds for under are -110 and for over +110. You bet depending on whether you think the total number of points scored with be greater than 43.5, or less than.
Player/Game Props
A bet on an individual player's performance in an event. Going back to our example above, you may be able to bet on the total number of yards gained by David Montgomery during the game. For a baseball game, it could be the number of hits conceded by a specific pitcher, or the number of bases gained by a hitter. For game prop it could be the total number of hits given up by one team's bullpen.
Player/Team Futures
Usually a bet on the overall winners of a tournament. This could be the winners of the next World Series, or on the player who will win the next US Open.
Which Banking Methods are Available in Indiana?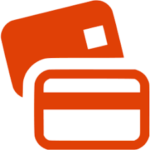 Sports betting is all about skill, guesswork, luck and of course, making money! If you have a talent for sports betting then a regular stream of cents will soon be expanding your sportsbook wallet. If you lose a regular stream of cents, perhaps you ought to consider an alternative pursuit?
Here are the best ways to make deposits and withdrawals at Indiana sportsbooks.
Credit and Debit Cards
Many sportsbooks in Indiana will now happily accept deposits from and make withdrawals via credit and debit cards. Visa and MasterCard are by far the most popular of course, but Diners Club, Discover and American Express are other options. If the card has been issued by a bank (such as Bank of America) you may find you will not be able to use it at a sports book.
eChecks
An eCheck is just the online version of the real thing. You can send an eCheck from your checking account to be cashed in the normal way by your sports book. You can make withdrawals via this method too.
Bank Transfer
As opposed to an eCheck some banks may allow you to send money directly from your bank account to your cashier account, although some banks won't. You should be able to withdraw this way as well.
eWallets
If you don't want to involve a bank at all then you can set up an eWallet service provider. PayPal is by far the most popular, but there's Skrill and Neteller too. There will be fees to pay but they should be minimal. Ewallets can be used for both deposits and withdrawals.
Prepaid Cards
You can buy yourself a prepaid card and load it with as much money as you see fit (within defined limits). You can then spend that money online. Some sportsbooks in Indiana even provide their own prepaid cards – these are the only types of prepaid cards where withdrawals are possible. Most prepaid cards are deposit only.
PayNearMe
Some retailers such as 7-Eleven and CVS participate in the PayNearMe scheme. You can exchange real cash at the retailer for a barcode that represents the amount of money you deposited. You can then use the code online, converting it back into cash into the site's cashier.
Cash at the Cage
As all sportsbooks in Indiana have a real world establishment such as retail sportsbook attached, you can visit the establishment to access your account. Here, you can pay money into your account, or take money out if any is available.
Indiana Online Betting Apps
One of the best things about the approval of sports betting in Indiana is that it comes at a time when the desktop internet browser has been left in the dust of mobile-based browsing. That means that when they came online, all the sportsbooks in Indiana automatically added Indiana online betting apps for their site users to use on Apple, Samsung, Sony and many other types of phone.
If you go hunting for a Indiana sports betting app on Google Play you just ain't going to find one. That's because Google doesn't host them, because Google Play does not allow for geolocking. If you have an android device then you need to browse your way to sportsbooks' site and download the Indiana mobile sports betting app from there.
If you are iOS-based then you'll have no problems at the AppStore. Apple does use geolocking so you can go hunt for the Indiana sports betting app you are seeking and install it to your device from there.
You cannot use these sport betting apps for any Indiana legal sportsbook if your device is not located in Indiana. Software embedded within the app will prevent you from doing so.
No. 1 Sports Book in Indiana
Deposit Bonus up to $1,000
Deposit Bonus up to $1,000
Slick Sports Betting Interface
A Trusted USA-based company
Fully and Properly Licensed in IN
9.9
Claim Bonus
Risk-Free Bet up to $600
In-Play Betting Options
Live Video Streaming Available
Lots of Promo Codes
9.4
Use bonus code
Copy
Claim Bonus
This Sports Promotion is open to players located in the applicable state at the time of wagering, aged 21 years, and placing first deposit on their online BetMGM Sports account. To claim this Sports Promotion, you must deposit a minimum of $10 in to your account and place, as your first real money bet after opening your account, any sports wager. Only the first $600 of the first wager are eligible for this promotion. On placing your Qualifying Bet, if your bet loses, you'll become eligible to risk-free, Freebets back up to $600.
Risk-Free Bet up to $500
Premier Mobile Betting App
All Pro Leagues + NCAA Covered
Super-Fast Updates
8.6
Claim Bonus
Indiana Sportsbook Team Sponsorship
The leading sportsbooks in Indiana were up and ready to hit the ground running when they came online in the state, most of them in 2019. They had already sounded out the pro teams in the state concerning partnerships, sponsorships and advertising.
Here's a rundown of the deals struck so far between sportsbooks in Indiana and the leading sports teams.
Baseball
Indiana has long been a state without a Major League baseball team – since 1914 in fact when the Indianapolis Hoosiers played their one and only season in the Federal League (and we're not counting the ABCs, Athletics or the Clowns). Of course, we still have the Hoosiers, but they are the multisport NCAA arm of Indiana University. As the Hoosiers are an amateur team, no deals have been struck with any Indiana-based sportsbooks.
Football
Football in the state of course means the Colts, which has been the case since 1983 when they moved here from Baltimore. PointsBet signed up with the Colts in September 2020 for sponsorship, advertising and brand visibility opportunities. This was followed a month later with a similar deal with William Hill/Caesars Entertainment.
Basketball
Basketball is considered by many to be the number one sport in Indiana, with the Pacers operating in the NBA and the Hoosiers being one of the most successful college teams in NCAA history. There's also the Fever in WNBA.
PointsBet were the first sportsbook in Indiana to sign up with the Pacers, becoming the teams official betting partner in August 2020. This allowed for signage advertising PointsBet to appear at the Bankers Life Fieldhouse.
Hockey
The nearest pro hockey teams based in Indiana are the Fort Wayne Komets (ECHL), the Evansville Thunderbolts (SPHL) and the Indy Fuel (ECHL). As these are well the below NHL level, partnerships with these sides might not be seen as beneficial or attractive in the eyes of Indiana sports betting sites.
Other
Beyond the Colts and the Pacers, there are no major level pro sports teams in Indiana. The state does have a successful women's soccer team (Indiana Union) but they play far below pro level.
The Bottom Line
It was a great day for sporting betting fans in Indiana when news came through that measures were being worked on to legalize sports betting in the state, allowing the Hoosier State to catch up with the likes of New Jersey and Pennsylvania. Sports betting within the state was made legal in September 2019 with Indiana online sports betting following a month later.
Quickly, people in Indiana had over a dozen legal sportsbooks at which to enjoy their sports betting activities, to test their sporting knowledge and to add a few extra dollars to their wallets or purposes, hopefully. The situation is improving even further day by day, as the US continues to catch up with the rest of the world when it comes to legalized sports betting activities.
FAQs
How old do you have to be to use a legal online sportsbook in Indiana?
You have to be 21 to gamble in Indiana. That covers everything from sportsbooks to casinos.
I live in Indiana but I work in Illinois. Can I use an Indiana sports betting app when I'm at work?
No, you have to be physically located in Indiana to use a legal Indiana sports book. Sports betting is legal in Illinois, but you have to use a legal Illinois sportsbook when you are physically located within Illinois.
Can I bet on horse racing in Indiana?
Yes, but not at the sportsbooks listed here. Horse racing in Indiana is controlled by the Indiana Horse Racing Commission, and not the Indiana Gaming Commission.
Can I bet on eSports in Indiana?
No. Betting on eSports in Indiana is prohibited.
Can I bet on college sports in Indiana?
Yes, but not player prop bets. You cannot bet on individual college athletes in the state.
Are DFS sites legal in Indiana?
Yes, there are a number of legal DFS sites in Indiana including DraftKings, FanDuel, FantasyDraft and Yahoo Fantasy.
How many accounts may I open with a legal sports betting site in Indiana?
Just one. You are not permitted to open multiple accounts with the same operator. If you have found to have done so, you risk all your accounts being closed and funds confiscated.
Do I have to pay tax on any winnings at a legal Indiana sports book?
Yes - winnings are taxed at a rate of 9.5 percent. The tax though is removed from your winnings and paid by the online sportsbook to the State's general fund.