When comparing the betting scenes in different countries, Australia's sits some way between the UK's and the USA's. While its gambling history hasn't been quite as complicated as the latter's, it's still much more strictly controlled than the former's. That said, there are still plenty of licensed betting sites out there. That's just as well, because Australia is a notoriously sports-mad country!  In this article, you'll discover everything you need to know about Australian betting sites. We'll explain the legal situation, how to find the best legitimate bookie for your needs, and plenty more besides. Let's go. 
Top 20 Best Sports Betting Sites in Australia of 2021
Bookmaker
Mobile App
Features
Registration Page
How We Ranked the Best Australian Betting Sites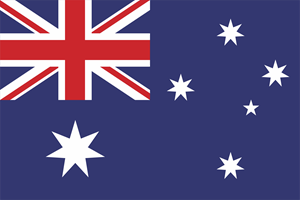 When it comes to bookmakers, Australian punters don't have quite the same level of choice as their Pom pals. The cupboard isn't exactly bare, though. There are still plenty of good Australian betting sites out there, and we've curated 20 of the very best in the table above. 
These selections weren't simply made at random. Like everything else we do at Safe Betting Sites, they were the result of extensive research and fair, balanced analysis. To give you a little more insight, here's a look at the most important factors we based our rankings on. 
Ease of Use.

You should never have to fight against the interface on a sportsbook. Instead, a good betting platform should be intuitive from the start. You should be able to find whatever you're looking for quickly and easily, whether it's the account management section, a specific betting market, or anything else. Pages should also load quickly, and crashes should be kept to a minimum. 

Security.

When your hard-earned money is on the line, you naturally want to know that it'll be safe. The best Australian betting sites should give you peace of mind in this respect, courtesy of a few security measures. These should include firewalls, encryption, and Know Your Customer checks at the very least. We also like to see some separation between customer and company funds.

Odds.

It doesn't matter how many features or promotions a bookie has. If their odds are routinely higher than the competition's, they're simply not worth using. We've compared odds on a range of the most popular sports markets, to ensure the prices on our recommended Australian sports betting sites are competitive. 

Fees.

We're pleased to say that fees have largely been abolished from sportsbooks in many countries. That applies to deposits, withdrawals, and so on. Australian betting sites with fees haven't automatically been disqualified from our rankings. After all, even where fees are in place, they're normally pretty minimal. We've certainly given the edge to online bookmakers which have no such annoying charges, though. 
Live Betting in Australia
Of all the many innovations in online sports betting over the past couple of decades, live betting might be the most important of the bunch. It has been an absolute game-changer, giving punters an unprecedented range of new betting options. 
We're pleased to say that Australian punters can also benefit from this excellent feature. In fact, on many of the biggest Australian online betting sites – such as Ladbrokes, Bet365, and Unibet – live betting is given its own entire section, which is linked to directly from the home page. 
Clicking that link will show you all the current ongoing matchups at a glance, along with the most basic odds. You can then delve into each event's individual markets. Often you won't find a huge amount of variety in terms of bet types, but the most important ones will be featured. With cricket, for example, you'll almost always be able to get a 'To Win' or 'Method of Dismissal' wager down. 
The actual quality of these live features also tends to be high. We found the odds on live sporting events to update frequently, and both the live betting and cash out tools to be smooth and speedy. That's true of both the premium names listed above, and the lesser-known Australian betting sites.
Available Markets At Online Betting Sites for AU Punters
While Australian betting sites lag behind their British counterparts in certain areas, we're pleased to say that this isn't one of them. The selection of betting markets might be slightly smaller, but all the big hitters tend to be present and correct. 
At our top Australian betting sites – like Ladbrokes, Bet365, and Unibet – these include:
Soccer
Football (Aussie Rules)
Rugby (League and Union)
Cricket
Golf
Tennis
NFL, NBA, MLB, and NHL
Motorsports
Boxing
UFC
Greyhound racing
Most, if not all of these will also be available at our lesser-known recommended betting websites. Not only are these sports present, but both the breadth and depth of their markets tend to be excellent too. 
In addition to the most prestigious competitions – the Champions League and Premier League for soccer, the Big Bash for cricket, and so on – you'll also find a good selection of 'lower league' markets. Just as importantly, the range of betting types also tends to be impressive. Rarely will you be limited to simply 'Match Result' wagers on these sportsbooks. Instead, you should be able to make pretty specific predictions, whether they're score bets, player props, and so on. 
Last, but by no means least, we have horse racing. Australian betting sites tend to be massively geared towards racing; even more so than British online bookies. Some even seem to be Australian horse racing betting sites, rather than general sportsbooks! Racing will tend to be the focus of both promotions and special features, with 'Same-Race Multi' being a common example. The top bookies will cover not just every race in Australia and New Zealand, but also the major contests from countries like the UK, France, USA, and South Africa.
Choosing Between the Best Australian Betting Sites
As noted above, you do have a respectable range of options when it comes to choosing between Australian betting sites. The hard part, of course, is actually picking one. We've already made life a little easier for you here, by narrowing your options down to 20, but that's as far as we can go. Only you can decide on which Australian bookmakers are best-suited to your own personal needs. 
That said, we can offer you a little more advice on getting to this stage. These are four of the most important things you should look at when making your choice. 
Any respectable sportsbook review will touch on that platform's interface. It's impossible to know whether that interface will actually be right for you, however, without trying it yourself. 
Fortunately, doing so is extremely easy. You can head to a sportsbook's website and browse the layout for yourself whenever you like, without needing to actually register with that brand. 
It's all well and good for a bookie to have thousands of markets on offer. If they don't include the markets you actually want to bet on, though, then what's the point?! 
There are two things you should check here. Firstly, are the sports and specific competitions you want to bet on in place? Secondly, does the sportsbook support the bet types you like to use? 
If you prefer on-the-go betting to using a computer, mobile betting features will obviously be crucially important for you. Most Australian betting sites will let you try both their app and the mobile device version of the main website without needing to register. 
You should test not only the interface, but also gauge the general speed and reliability of that app or mobile site.
As with betting markets, it doesn't necessarily matter how many payment methods a bookmaker has. What matters is that they have the methods you want to use. 
If you're content to simply use a debit card, this shouldn't be a problem. If you want to use something like PayPal though, be sure to find a site which supports eWallets too. 
Available Payment Methods for Australian Bettors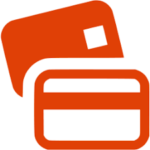 Let's make something clear up front. As in other countries, there is significant variety in the number of payment methods you'll be offered between different Australian betting sites. The biggest names around will offer you plenty of choice, for both depositing and withdrawing. At Bet365 for example, you have a mighty 13 different options available to you. At lesser-known bookies, this might shrink down to barely one or two, like debit card and bank transfer. 
More payment options isn't necessarily 'better'. As mentioned in the last section, the most important thing is to ensure a bookie has the method you want to use before signing up. To give you an idea of the types of options Australian betting sites offer, let's use the aforementioned Bet365 as our example. They provide some of the most common payment methods, and have betting industry-standard minimum deposits and withdrawals. 
(Please note that we have not included Bet365's branded Visa and Mastercard services)
| | | | |
| --- | --- | --- | --- |
| Payment Method | Fees | Min Deposit (AUD) | Min Withdrawal |
| Credit card | Free | $10 | $10 |
| Debit card | Free | $10 | $10 |
| PayPal | Free | $20 | $20 |
| Apple Pay | Free | $10 | N/A |
| Poli (instant bank transfer) | Free | $5 | N/A |
| Paysafecard | Free | $10 | N/A |
| Flexepin (prepaid voucher) | Free | $1 | N/A |
| Cash Top Up | Free | $50 | N/A |
| Click To Pay | Free | $10 | N/A |
| Bank Wire | Free | $100 | $20 |
| Cheque | Free | $2,000 | $2,000 |

Online Gambling Laws in Australia
In most countries where betting is legal, and particularly in the UK, welcome offers are incredibly important. They're one of the main reasons why punters pick one bookie over another, and form the foundation of several popular wagering strategies, including risk-free matched betting. 
Unfortunately, Australian punters are dealt a bad hand here. In 2019, the government actually banned sportsbooks from providing welcome offers for new customers. The intentions behind this policy were admirable. It was done to avoid tempting those with potential gambling problems. For those without such issues though, it's obviously a major blow. 
Aside from that, there aren't too many legal restrictions on sports betting. Naturally the sector is regulated – in this case by the Australian Communications and Media Authority – but wagering is allowed to carry on as normal. This also includes fantasy sports betting (the type which you find on sites like DraftKings, or – in Australia – Draftstars). 
Australia actually has much tougher laws on other forms of gambling. Online casino games like roulette, and video slots, have both been outlawed since 2001. In fact, even online poker is currently banned, although this may change in the near future.
Available Promotions Types At Betting Sites in Australia
Even the best sports betting sites in Australia aren't able to create welcome offers for legal reasons. This doesn't mean that they're completely unable to provide any deals whatsoever, though. In fact, there are quite a few ongoing promotions available for existing customers, particularly from the bigger brands. Do note, however, that you won't be able to see these when simply browsing online sports betting sites in Australia. You'll only be able to do so after you've registered and logged in to your account.
Legal restrictions also limit the types of betting sites bonus you can get in Australia, with bookies' hands being tied in this respect. There are still a few you can take advantage of though, with these being some of the most common forms.
As noted, horse racing is the most popular sport among the top betting sites in Australia. It's no surprise, therefore, that racing also gets the most special offers.
Perhaps the most common is 'Racing Refund', sometimes referred to as 'Money Back', 'Bonus Back', or similar. To qualify for these offers, you must place a winner bet on an eligible horse race. If your chosen runner fails to win the race, but finishes within a certain range (usually second or third), your entire stake will be refunded, typically as a free bet.
Here we have another example of a common horse racing offer on betting sites in Australia. Again, it will only apply to certain meets, with this particular promotion usually reserved for prestigious races at courses like Randwick and Flemington.
This offer is pretty simple, and its value is equally clear. You simply bet on a horse to win at fixed odds, and – if it does so – your original winnings will automatically be doubled. These extra winnings will sometimes come as a free bet token, rather than cash. Still, with no additional effort or money required on your part to enter, this is a very attractive promotion either way.
This promotion type is a little more flexible, in terms of the sports it applies to. Technically it could be offered on any sport in which you bet on a player or team to win, but in Australia it's commonly reserved for football or rugby.
To kick things off, you wager on one side as normal. There are actually two ways to win your bet, though. The first is obviously for that side to win the matchup. The second is for them to take a lead of a certain size. In soccer, this might be two goals. In rugby, it might be 30pts at the high end, or as low as 14pts. If your chosen team hits this checkmark, your bet will automatically pay out as a winner, regardless of what happens in the rest of the match.
These are an extremely popular form of betting sites bonus in the UK, and some Australian betting sites have made the smart choice to implement them too. In Australia they might be called 'Price Boosts' or even 'Power Plays', but they work in the same way. You simply find a bet you like, and add it to your betslip. If you have an Odds Boost available, you then activate it and watch the price increase accordingly.
Different bookies give out Odds Boosts in different ways. In the best cases, you simply get one each day, without needing to fulfill other requirements. Sometimes though, they'll be given out as rewards for activating other promotions instead.
Top Australian Betting Sites: Final Thoughts 
Sports betting isn't as dominant in Australia as it is in the UK, for example, with stricter regulations being a big reason for this. With that said, it's certainly an increasingly successful industry, and – if you're looking to start betting in Australia yourself – you've got a solid selection of options. These are headlined by well-known international brands like Betfair, but also include plenty of home-grown Australian choices. 
The only real drawback with Australian betting sites is the lack of welcome offers. Obviously that's not the fault of the bookies, who are simply obeying the government's laws, but it's still frustrating for the bettor. Aside from that though, you'll find a thoroughly modern betting experience from the Australian betting sites we've recommended. There are thousands of live and pre-match betting opportunities waiting for you, housed within thoroughly professional desktop and mobile platforms.
FAQ
Is online betting legal in Australia?
Yes - online betting sites are completely legal, including fantasy sports betting sites (as offered by DraftKings in other countries). The likes of online poker, casino games, and online slots are currently banned, however.
What are the best new Australian betting sites?
Bet365, Ladbrokes and Unibet all have excellent track records elsewhere, and their Australian betting sites are also outstanding. Native brands like Palmerbet, Neds, and Sportsbet are also very good, Draftstars are the best site for fantasy sports betting, and new Australian betting sites are being launched with some regularity.
What are the deposit limits for Australian bettors?
The min deposit amount varies, depending on both the sportsbook and the payment method. For the likes of credit card, debit card, and PayPal though, it should be $10 or $20. For bank transfers, it will often be significantly higher.
What are the most popular Australian betting markets?
Horse racing is clearly the dominant betting market among the top Australian betting sites. You'll also find excellent coverage of cricket, rugby, tennis, and both types of football (Aussie rules and soccer).
What payment methods can I use on Australian betting sites?
There's a lot of variety from bookie to bookie. That said, the likes of credit or debit cards (like Visa and Mastercard) should always be available. PayPal and bank transfer are other common alternatives, and some of the best betting sites let you use prepaid cards - like Paysafecard - to fund your betting account.
Are there betting sites bonuses in Australia?
For legal reasons both established and new Australian betting sites cannot offer Welcome bonuses to its customers. However the existing customers are spoilt for choice of enticing player promotions such as Odds Boosts, Racing Refunds, Early Payouts and more.