While many countries upon the globe have a welcome attitude to internet sports betting via online bookies, that is definitely not the case in the United States. For people in the US, betting on sports other than a quick ten dollar bet with buddies has always been an issue. The worry has always been that sporting contests could be 'fixed' by shady characters looking to swindle and cheat. The 1919 'Black Sox Scandal' (which saw the Chicago White Sox baseball team throw the World Series) is still talked about one hundred years later.
Since 2017 the United States has begun to soften its approach to sports betting – as long as any online sports betting is done in states where it is legal and ONLY at state-approved licensed betting sites USA. At the time of writing, sports betting online is legal in 20 US states, and moves are being made to legalize it in another five.
Here at Safe Betting Sites it's our aim to provide you advice on how you can enjoy a safe and secure gambling experience at the best online betting sites that are state-legalized.
Top 10 US Sports Betting Sites
Bookmaker
Bonus
Features
Claim Your Bonus
How to Select from the best Online Sportsbook Sites in the US
In truth, if you are based in the US then you'll know that you have the same chance of finding a vast range of legal betting sites at which to wager as Chicago Cubs fans have of ever forgiving Steve Bartman. State authorities only ever hand out a small handful of licences and then only to companies with established premises in the real world. Unlike other jurisdictions there are no online sports betting sites in the US that exist purely online.
If you do find that you have a choice, then here are some factors that you need to consider when you decide which online sports book is the one most worthy of your custom.
1. Be 100% Sure of the Site's Legality
You will find plenty of sites on the internet listing 'legal betting sites in the US' but there's a loophole … the sites listed are legal (they are licensed) and they are being listed in the US … they are just not legal in the US.
It can be hard to work out which sites are legal betting sites and which are not, but the best way is to head down to the bottom of the sites' front page. You should see information such as 'Licensed & Regulated by the Pennsylvania Gaming Control Board' which indicates that the site is legitimate. If the licence is an offshore licensee such as Antigua & Barbuda or Curaçao, then you need to head out of there pronto.
2. Free Bets and Welcome Offers
If you do get a choice of online sports betting sites at which to play, then you'll likely to be able to take advantage of any free bets and welcome offers that are available to you. There are many different types of offers:
Free bet: A bet you can place without risking a cent of your own money
No-risk bet: A bet you place using your own money but if it loses, your stake money is returned to you
Matched deposit: An amount of bonus money given you that matches the size of your first deposit
Enhanced odds: A bet you can place on a specific event where you'll receive back more if you win than you would if the event did not have enhanced odds
These are just four of the best sports betting sites USA welcome offer types available at both established and new sports betting sites, so if you are able to, check around for the best one. Check the offer's terms and conditions though as some offers are not all that they seem to be on the surface. You may have to fulfill several conditions in order to get your hands on any money that you 'seem' to have won, so be diligent!
Top 5 US Sports Book Sign Up Offers
Bookmaker
Bonus
Features
Claim Your Bonus
3. Wagering Terms and Conditions – What to Look Out For
No matter how generous online sports betting sites in the US may claim to be, they are not in the habit of handing out free money here, there and everywhere … they would soon go out of business if they did! Bonuses come with restrictions, and you will not get a bean out of your bonus unless you fulfill all the requirements asked of you.
Here, as an example, we are going to go through what happens when you claim the bonus at the FanDuel sports book. This is a Risk-Free Bet up to $1,000.
You complete your sign up at FanDuel and make a $100 bet as your first bet, on LA Galaxy to beat Atlanta United in the MLS. The Galaxy are -110, but unfortunately, it is United who come out on top.
As your bet falls below the £1,000 maximum, FanDuel hands you back your £100 stake as site credit which means it is money that you cannot cash out.
You make a series of bets using your site credit, winning some and losing others. As the money is site credit and not bonus money, your stake is returned as well as your winnings on your winning bets.
Some offers come with more conditions, such as minimum odds (the minimum odds a valid bet can have when making bets using bonus money) and maximum bet (the maximum bet amount you can use for a bet when using bonus money) so make sure you review all T&Cs thoroughly before you claim a bonus.
In addition, bonus money does not hang around forever. If you find that you do not use your bonus money within a specified timeframe then it is removed from your account.
4. Promotions and Sports Bet Offers
Would you go to a restaurant multiple times if they were courteous to you on your first visit, but then less than friendly upon subsequent ones? The same goes for even the best betting sites USA – many offer welcome bonuses and free bets are for new sports betting sites users, but established clients are ignored.
The best sports betting sites take as much care of their regular punters as they do any newbies who come to the site. When looking for a decent site to join, make sure – if you can – that you choose one when regular promotions and bonuses are definitely 'a thing'.
5. Ease of Use – PCs and Cell Phones
There are thousands of sporting contests taking place all over the globe at all hours of the day, which means there are a huge number of betting opportunities for any enthusiastic sports bettor. Not everyone wants to bet purely on the NFL, NBA, MLB or NHL, and if that describes you, then when using the site you consider to be the best online sportsbook you'll want to get to the event or events you want to wager upon in as few mouse clicks or stabs of a finger as possible.
Not all US betting sites work effectively which can of course lead to frustration, especially if you're betting on (or trying to bet on) live events. It can be hard to know how well an online bookmaker actually works unless you are using it, so hunt around the internet for reviews of a site that you are thinking of joining.
Every sports book available in the US will have a version for smart phone or cell phone usage, and indeed some online sports betting sites are mobile-only. Again, check for reviews to see how easy US bookmakers phone apps are to use.
6. Betting Markets Available
As we mentioned earlier, not every sporting punter in the US who likes a wager wants to place bets on the country's four big sporting leagues. A decent sports betting site should – at the very least – have betting sections for MLS, tennis and golf too.
The leagues available should extend beyond US borders as well – Europe has many great basketball leagues for example, and Asian countries have baseball which is ideal for when the latest NBA and MLB seasons have concluded.
7. Odds
Most online bookies will promise you 'the best odds' but in truth, the odds offered across multiple bookmakers you will find do not vary that much. However, you still need to perform your due diligence to make sure the odds you are receiving at your chosen online new sports betting sites are reflective of the odds offered by the best sports betting sites USA.
8. Available Payment Methods
If you've ever gambled online or tried to gamble online as a resident of the United States, then you no doubt will have discovered the difficulties in getting money into and out of your wagering account. This is largely down to the passing of the UIGEA (Unlawful Internet Gambling Enforcement Act) in 2006 which made it illegal for financial companies to process payments to poker sites, casinos and online sports betting sites.
Thankfully, things have moved on. Now financial companies are allowed to process payments for wagering online, but strictly only to state-registered online sports books and casinos.
You can now use credit and debit cards at most online bookmakers, such as American Express, Visa, Mastercard and Discover. You may also be able to use the eWallet PayPal, or make direct bank transfers via a wire transfer.
Other options include paying cash via (for example) PayNearMe at your nearest 7-Eleven, or an ACH system. In short, the more options available when it comes to deposits and payments, the better!
Payment processing speed is also important. Most sites will process deposits instantly and most are just as fast with withdrawals. Note that you are unlikely to be able to withdraw to a credit card.
9. Customer Support
Having a nice day at an online sportsbook in the US depends upon everything going precisely as you expect it to. If you do experience an issue – such as a deposit seeming to disappear into thin air, a winning bet not being settled or something as simple as forgetting your password, then you will need help to be at hand.
The best sites are those that are keen for their customers to reach out to them should issues be faced. A dedicated phone line is a must-have, plus live chat for shyer folk and an email address for less urgent issues. The last thing you want should you need a helping hand is not have have sufficient customer support options available to you.
Is Online Sports Betting Legal in the US?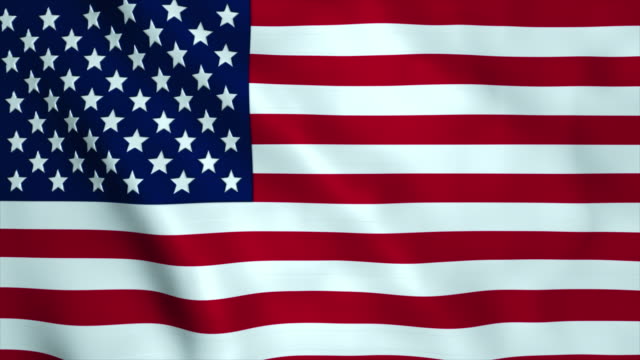 Sports betting in the US has been legal since 1949, but only in the state of Nevada (home, of course, to Las Vegas). Nevada maintained a complete monopoly on US sports betting until 2018. Online sports betting had always been illegal in the US, with the internet being classed as being relevant to the 1961 Wire Act which banned any form of betting via electronic communication.
Limited sports betting was legalised in Montana in 1973 followed by Delaware in 1976 and Oregon in 1989, but in 1992 new laws came into force (known as the Professional and Amateur Sports Protection Act or PASPA) which forbade any kind of sports betting in the USA aside from the states (and limited opportunities) already mentioned.
In May 2018, following a detailed campaign by interested parties in New Jersey, the US Supreme Court removed the PASPA from law. Since then, many other states have joined Nevada in being able to offer legalised, state-reguiated sports betting opportunities:
2018: Delaware, New Jersey, Rhode Island, West Virginia, Mississippi, New Mexico, Pennsylvania, Arkanas.
2019: Washington DC, Montana, Iowa, Tennesse (mobile betting sites only), Illinois, North Carolina, New York, Arkansas, New Hampshire, Indiana, Oregon.
2020: Michigan, Colorado.
Online sports betting should soon be available in North Carolina, Washington, Virginia, Maryland, South Dakota and Louisiana. Proposals are being made in Oklahoma and Maine and Nebraska. The only states that seem currently to have no interest in legalising sports betting are Idaho and Wisconsin, while there seems zero chance of sports betting (and indeed any form of gambling) to become available in Utah, ever.
States Where Online Sports Betting is Legal (February 2021)
States That Are Likely To Be Legal Soon
Oregon
Nevada
Montana
Colorado
Mexico
Iowa
Arkansas
Illinois
Michigan
Indiana
Mississippi
Tennessee
Virginia
West Virginia
Delaware
Pennsylvania
New Jersey
New York
Rhode Island
New Hampshire
Washington
South Dakota
Louisiana
North Carolina
Maryland
How to Sign Up at a US Sports Betting site
If you are unsure about how to sign up for any of the best betting sites, then we here at Safe Betting Sites are here to show you how, including how to claim any welcome deals or free bet offers that are available to you.
Step 1: Select a sports book
Find an online sports book that is legalized in the state within which you are resident. If you think it passes all the criteria that we have previously mentioned, then you should go ahead and register. Here, we are going to use the Draft Kings sports book which is legal in 11 states. Head to the site and click on the 'Sign Me Up' button.
Step 2: Sign up
On the new page that pops up, you will need to choose a username and a password. You will also need to fill in your email address. Click the 'Next' button. On the next page fill in your full name and home address (including state), date of birth and the final four digits of your Social Security Number, then click 'next'.
Step 3: Get Your Account verified
The Draft Kings sports book will go away and check the information that you have entered, so make sure you have entered everything correctly! The software will check federal records to make sure you are resident in the state that you have claimed to be resident in, which is a legal stipulation of their licensing. If all is okay, you will be asked to confirm your identity and have an email sent to the address you indicated in step two above.
Step 4: Log in and place bets!
Once you receive your email you will need to click on the link that the email contains. If all is okay, you will then be given the green light to say your Draft Kings sports book account is available. Log in with the username and password you created in step two, and you are good to go!
How to Claim a Free Bet Offer
Many legal US betting sites will offer you a free bet as a reward for signing up for them. Here we will walk you through how you can claim the $500 matched free bet offer at the Caesars Sports Book (available in Indiana, New Jersey, Nevada and Pennsylvania).
Complete your sign up (if eligible) at the Caesars Sports Book
Download the app to your cell phone (the Caesars Sports Book is one of the mobile betting sites)
Log into the app and deposit $100 (max matched free bet is $500, minimum deposit is $10)
If accepted, you will receive a $100 free bet
Your bet cannot be split and must be used for one single bet. You can use it on a parlay bet
You decide to bet on the New England Patriots beating the Miami Dolphins, at odds of -110
The Patriots triumph 34-20. Your bet is a winner!
Normally, you would receive back $190.90 (stake and winnings) but your free bet stake is not including in your returns, You win $90.90.
That's it! There are no other conditions for you to fulfil!
How to Claim a Matched Deposit Offer
The kind of matched deposit bonus offered by the top betting sites in the US is similar to a free bet offer except for one crucial difference – you are free to use your bonus money how you choose, and not on one single bet. Draft Kings (available in several states where online gambling is legal) offers a 20% matched deposit bonus up to $1,000. Here is how to claim it, and use it.
Complete your sign up at the Draft Kings sports book (you can follow the steps given above)
Sign in and make a deposit of $100 (minimum deposit is $10, maximum bonus amount $1,000)
You receive a bonus of $20 (20% of $100)
You need to make bets of $25 (min odds -300) for every $1 of your bonus cash for it to be released, within 30 days. You fulfill this criteria, placing $500 worth of wagers as instructed within the allotted timeframe
Your $20 of bonus money is released to your player account
You place a $10 bet using your bonus money on the Los Angeles Dodgers beating the Atlanta Braves at -200
The Dodgers prevail, 3-2. You win back $5 (your free bet money stake is not returned)
You place a second $10 bet on the LA Lakers beating the Cleveland Cavaliers at +100
The Cavaliers win 96-94, so your bet loses
You have won, in total $5 in free money
The Most Popular Betting Markets in the US
As you might expect, the most popular betting markets in the US are those based on the big four leagues – NFL, NBA, MLB and NHL – plus college sports (although many punters shy away from college sports as they are amateur). Betting on the MLS is less popular than traditional American sports, but it's still a very well-covered market, as is NASCAR and UFC/MMA. Horse racing betting in the US is only a fraction as popular as it is in say, the UK, and greyhound racing in the US only really takes place in Arkansas, West Virginia and Iowa.
Thanks to the best online betting sites betting on non-US leagues is popular. For people in the US who want to bet on soccer, the English Premier League is king. European basketball is also very popular, as are both national and international tennis and golf tournaments. Esports is a growing discipline but does not receive the coverage in terms of wagering as it does in other jurisdictions.
There are several ways of wagering in US betting markets, as explained below.
Moneyline Betting
Americans do not like ties or draws as people in the UK and Europe might to refer to them. As the saying goes, 'a tie game is like kissing your sister'. This means that the majority of bets in the US are placed on the team that is expected to win.
This works differently in the US as it does in most other countries. The favorites for any contest are given negative odds, and the underdogs positive odds. The odds are the amount you need to stake in order to win $100 (if negative) or what you win if you stake $100 (if positive).
Let's take a look at the 2021 Superbowl. The Chiefs were the favorites at -190, and the Buccaneers the underdogs at +150. Therefore, to win $100 on the Chiefs, you would have to bet $190. If you bet $100 on the Buccaneers, you would win $150. As it happened the Tom Brady-inspired Bucs won, so a $10 bet would have won you back $25 (your $10 stake and $15 winnings).
Point Spread Betting
If there is one thing that Americans hate, it's teams having a perennial advantage. The romantic notion is that all teams entering a new season should have as much chance of winning at the end as any other. This is why teams as persistently terrible as the Miami Marlins have even managed to win MLB twice.
US sports bettors love an even playing field, which is how point spread betting can be viewed. With point spread betting, the underdogs in any contest are given an artificial boost. The skill is then deciding which team will win.
Say in baseball the Twins are playing the Tigers. The Twins are hot favorites and are assigned a point spread value of -5. This means that the Tigers receive a point spread of value of +5. So, to effectively 'win' the Tigers must beat the Twins by six or more runs. If the score ends up Twins 9 Tigers 4 then this is a 'push' and all bets are returned.
The odds of point spread betting are virtually always between -115 and -105. In the example above, both teams would likely have been at -110, so if you bet $10 on the Twins and they won 10-3, you would get back $19.09.
Parlay Betting
A parlay bet is simply a combination of bets. A two-team parlay in the US would be known as a double in the UK; a three-team parlay as a treble and so on. You can theoretically combine as many bets as you want for a parlay bet, but you may find even the top betting sites in the US that allow you to place parlay bets may limit the scope of any parlay bets you want to place.
If any of the bets within your parlay lose, then your entire bet loses. Any ties are ignored. Your winnings are calculated by using the winnings from 'Bet A' as the stake for 'Bet B' and so on. It does not matter in which order your winning bets are so 'chained' as the total winnings will always be the same.
Futures Betting
When you're using a legal US-based sports book you may feel you have stumbled upon a financial trading site by accident, but that's only because sports bettors in the US like to share terms with financial speculation. 'Futures' is one such term but in reality, there is nothing complicated about it.
A 'futures bet' is just a bet on an event that will happen in the future as opposed to a specific, single event. Betting on who will win the NFL Superbowl or the World Series on the next occasion it takes place is just one example of a futures bet.
Odds are always given as + odds, unless one competitor is a red-hot favorite, then they will be given – odds. So, if you place $5 on the Green Bay Packers to win the Superbowl at the end of the next NFL season, and they have odds of +900, then you will win back $50 ($45 in winnings and the return of your $5 stake).
Prop Bets
The final betting type that is the most popular in at the best betting sites that are legal in the US is prop betting. Moneyline, point spread, and futures betting are all about betting on the outcome of a contest. A prop bet is a bet on something happening while a contest is taking place.
A prop bet can be placed on a team or an individual. For example, you could bet on Mike Trout hitting a home run during an Angels game, or LeBron James scoring over 30 points during a Lakers tie.
When you are betting online you are limited to the prop bets offered by the sports book at which you are betting. The bigger the event, the more prop bets that are generally available.
Betting Apps in US Sports Betting Markets
Mobile betting sites apps are extremely popular in the US. Such apps are easy to install, and easy to use. In fact legally, some of the top sports betting sites (such as BetMGM in certain states) are only available as mobile betting sites apps and cannot be used on desktops or PCs.
Unlike many the top sports betting sites in the UK, legal betting sites in the US do not offer HMTL5-driven websites that work via a browser upon your device. Instead, if you head to the sports book on your device via a browser, you will be prompted to download the app. Apps are normally available for both iOS and Android systems.
Most apps issued by the best betting sites in the US are exceptional. Because even the top betting sites in the US generally have much fewer markets than UK based ones, finding specific events and placing bets is very easy.
You should be able to completely manage your account via a mobile, including making payments and requesting withdrawals, plus getting customer help when you need it.
Our Recommended Betting Apps in The US
4 Ultimate Sports Betting Tips
No matter how much of a sports expert you consider yourself to be, there is no guarantee that you will make profit via your sports betting unless you know what you are doing. If you are blindly stabbing money at bets that 'sound good' yet you know little about, then you may just as well be tossing your dollars into the trash.
Here are some tips that should increase your chances of coming out in profit as a result of your sports betting
1. Practice Responsible Gambling
Gambling can become a problem for many people, so to make sure you do not fall into that category it is important that you take steps to make sure you are gambling responsibly.
Work out how much money you can safely afford to lose via gambling without it effecting the rest of your life. If you find that your gambling expenditure is leaving you less money for you to cope with the more important financial responsibilities (house payments, rent, groceries, utilities) then you need to step back a little. If you find it hard to stop gambling even when you know you should, then seek help.
2. Stick to What You Know
If you are a huge football fan, but know little about soccer, then there is no point in you suddenly betting $$$s on the UEFA Champions League, for example. The more you know about something, the more chance you have of being right. If you are right more often than you are wrong, then you will return a steady profit when it comes to your sports betting activities.
This could mean sticking to one sport, or one league, or even one team! The more precise knowledge you have, the more valuable that knowledge becomes.
3. Win Small, Win Steady
Professional sports bettors – successful ones at least – will all agree on one thing. It is better to bet small amounts on tight odds then big amounts on loose odds. The tighter the odds of something the more chance you have of winning, even though you will be winning small amounts. A small, steady stream of wins soon adds up.
Of course, this might not sound very romantic, but the underdogs in any contest are underdogs for a reason. True, the underdogs do sometimes win like the 2021 Bucs, but more often, they lose.
How small is a small bet? Pro gamblers recommend never risking more than 1 to 2 percent of your overall bankroll on a single bet, so if your bankroll is $100, that's a maximum between $1 and £2.
4. Ignore Betting Systems
A betting system is a 'sure-fire system guaranteed to generate profits' – you see them for sale on all over the internet. In truth, the only way to generate a profit using a betting system is to create a plausible betting system and then sell it over the internet to the gullible yourself.
The most famous betting system in the Martingale. This 'double your bet' system tells you to establish a base bet then double it every time you lose a bet. When (and if) you eventually win you go right back down to your base bet.
This sounds logical and profitable in theory, but it seldom (if ever) works in practice. Even the best pro bettors hit losing streaks and that is where such systems fall down. Even if you start with a $1 base bet, by the time you lose seven bets in a row your required bet becomes $128, which is much bigger than $1. Even if your $128 bet wins, you will have lost $127 getting there so your profit will only be $1 and who wants to bet $128 to win a dollar?
Sticking to what you know and betting small and steady is the best online sports betting sites betting system possible.
Payment Methods Available to Sports Bettors in the US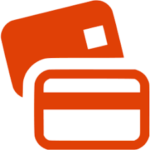 You place bets to win money, and to win money from your chosen legal US sports betting site you will need to get money into your account. Here is a list of the most common ways you can get money into a sports betting site.
Credit Cards and Debit Cards
There should be no problem in using a credit card or a debit card at any US-based online sports book. American Express, MasterCard, Visa and Discover are all readily accepted.
Payments from credit and debit cards are usually processed instantly. You will not be able to withdraw to a credit card, as credit card companies do not accept even the best online sportsbook withdrawals as a means of paying part of a credit card bill. You may be able to withdraw via a debit card, but that depends on the policy of the sports book. You may be charged fees by your card provider for any transactions you make.
Note that if your card is tied to a specific bank, then that bank may not allow you to use your card at a sports betting site.
You can use a credit/debit card at DraftKings, FanDuel and Caesar's Sportsbook.
PayPal
Not all of the best online betting sites in the US will accept Paypal payments, but a growing number do. If your chosen sports book does, then you should be able to make deposits and withdrawals using PayPal. Both deposits and withdrawals should take very little time at all. You may be charged fees by PayPal.
PayPal is accepted at DraftKings, BetMGM and Golden Nugget Sportsbook.
VIP Preferred
VIP preferred is an ACH system that has been set up in the US to allow payments to the top sports betting sites, casino and interactive gaming sites online, and casinos in the real world.
You can join VIP Preferred either in person or online. To do so, you just need to provide a valid form of ID and proof of your bank's checking facility. You can then pass real money checks or e-checks into your VIP Preferred account. You can even use VIP Preferred at ATMs.
Once you have money in your VIP Preferred account you can transfer that money into your online sports betting account, and vice versa. Such transfers are swift but there are fees involved.
You can used VIP Preferred at BetMGM and the Golden Nugget Sportsbook.
PayNearMe
PayNearMe allows you to turn cash into money you can use online. You simply take your cash into a participating retailer such as your nearest 7-Eleven. You will then be sent a PayCode to your phone or email address which covers the value of your cash. You can then use that PayCode to transfer that cash to your sports book account. You cannot use PayNearMe for withdrawals.
You can use PayNearMe at FanDuel.
Bill Pay Online Banking
Many online banking facilities have a 'Bill Pay' function which allows you to pay utility bills online. You can also (if available) use this function to transfer money to your online sports book account. Payments take up to 48 hours. Bill Pay is not available for withdrawals.
You can use Bill Pay at Caesars Sportsbook, Unibet and BetRivers.
Wire Transfer
If all else fails, you can use the good old-fashioned 'wire transfer' to move money into your online sportsbook account. This can be done online or a real-world provider such as Western Union.
Wire transfers do take a long time though – five to seven working days – and they are not available for withdrawals.
You can use a wire transfer at FoxBet, Golden Nugget Sportsbook and PointsBet.
Why Use a Legal US Sports Betting Site?
Of course, the answer to this question is 'because you are legally obliged to' but there's a little more to it than that. For a start, in around half the US states online sports betting is currently illegal and if you live in Utah you are likely never to be able to place a sports bet online.
Offshore sports books have been around for one or two decades now. They are legal betting sites that offer licensed sports betting options and there is nothing to stop them from accepting US-based sport bettors. The onus is on the sports bettor not to use them.
It is then, a personal choice as to whether you should use a sports betting site that you are not supposed to, but there are more reasons not to use them than simply because you shouldn't. These sites typically have licenses issued by Antigua & Barbuda, which is not the strictest licensing authority around. In short, if you find you have a problem with the site (just as the non-settlement of winning bets or difficulty in withdrawing money) then you are very much on your own.
We are not saying offshore online sports books will treat you badly, but if you want remain 100% safe online and 100% legal then you should only ever use legal betting sites, and we steadfastly recommend that you do.
Online Betting or Retail Betting?
When most states legalized online sports betting, they legalized retail sports betting at the same time. This would allow casinos and other bricks and mortar establishments to apply for retail sports betting licenses that would allow them to open retail sports betting outlets at their current premises or establish new ones. So far, a decent number of retail licenses have been approved.
Online betting remains far more popular than in-Retail betting though, and understandably so. It is far more convenient – when you want to place a bet – to pick up your phone and work your way through a mobile sports book app than get in your car, drive to your nearest in-Retail betting outlet (which could be over 100 miles away), park, then walk to the outlet and place your bet.
Unless you're a fan of wasting time, online sports betting is definitely the way to go.
Final Thoughts
It seems likely that one day, online sports betting in the US will be available in every state (except Utah). If you reside in one of the states where online sports betting is currently illegal, it's probably only a matter of being patient … or moving.
Most of the rest of the world has few problems with sports betting, so it's a little bizarre that it has taken the US so long to step in line. Finally though, there are millions of people all across the United States who are able to legally place bets on their favorite sporting events. Go Bears!
Legal US Sports Betting Sites FAQs
Can I really make money by betting on sports?
Yes, but like all disciplines in life you have to be good at it, and the better you are, the more you will make. It can though, as an entry-level sports bettor, be hard to make money at first, so be patient, make use of sports betting offers and follow our sports betting tips.
How do I improve as a sports bettor?
The more you bet, the better you should become. Learn to concentrate on one team or league at first, then expand as you become more competent. Learn as much as you can about the sport you are following too. Oh, and keep your bets small at first as you are likely to lose more times than you win.
What sports should I bet on?
Bet on the sports that you know most about. If you are the type of sports fan who is obsessed by football during the season, then there's no point you placing bets on European basketball!
I am new to sports betting and don't know how the odds work
It's not that hard to work out and you will soon get used to it. Each event has a favorite (negative odds) and an underdog (positive odds). The odds are based on winning $100 (negative - the amount of money you need to put on to do so) or the amount you win if you bet $100 (positive)
How do new sports betting sites make money?
They charge commission. This is known as the 'vig'. It is not something that you have to worry about as 'the vig' is automatically factored into your bet when you place it.
Can I use more than one online sportsbook?
You can use as many online sports books as are legal in your state. You may want to do this to make sure you get the best online sports betting sites odds for any bet that you are placing.
Can I bet in-play as people in other countries can?
While in-play betting is legal in the US (at officially-licensed sites) hardly any sports books offer it, as yet. Sports betting is still relatively new in the US (except in Nevada of course) so sports books are still getting to grips with it. Expect in-play betting platforms to develop soon.
Can I stream events live at online sports book?
All the major US leagues are already covered by exclusive broadcasting rights, so it is unlikely that they will ever be made available for live streaming. All world-wide leagues (such as soccer's EPL) are also covered too. It does not seem as if live streaming will ever become available at online sports books in the US.