The Netherlands is a notoriously sports-mad country. While best-known for its football fans – famously some of the most passionate in Europe – the likes of tennis, golf, motorsports, and more are all extremely popular too. While there are few native Dutch brands which allow you to wager on these markets, we're pleased to say that many of the best betting sites around are happy to welcome punters from the Netherlands. You can see 10 of the very best international betting sites below that accept Dutch customers and offer EURO as a currency. Keep reading, and you'll also discover how to pick the perfect sportsbook for your needs, the betting markets and payment methods that are available to you, and a whole lot more besides.
Online Gambling Law in NL
For starters, we can clarify that – like land-based gambling – online betting is completely legal in the Netherlands. That has been the case ever since 1964, when the first Betting and Gambling Act ('Wet op de kansspelen') was created.
The landscape has obviously changed significantly in the decades since then. That's why it was decided in 2019 that these laws would be updated courtesy of a new Remote Gambling Act.
Changes After 2020
Due to Covid-related delays, this act was not actually implemented until the spring of 2021, but – to the best of our knowledge – sports betting companies are now able to apply once more for licenses to operate in the Netherlands. To be clear, this is not the case with online casinos, with this sector being reserved exclusively for the state monopoly Holland Casino.
As in other major online gambling nations, all sports betting companies are strictly regulated by an independent organisation, which holds them to the highest standards for security and fairness. In this case, oversight is carried out by the Netherlands Gaming Authority, or 'Kansspelautoriteit'.
How We Rank Betting Sites in the Netherlands
When it comes to picking between Dutch betting websites, you've actually got a pretty wide range of choices. We've tried to save you time by narrowing these down to the top options, which you can check out above. These rankings are the result of extensive research, which was based around the core factors listed below.
Special Features
Different sports bettors prioritize special features to different extents. That's why we haven't listed them as a 'top' priority, but they're definitely still important.  A bet builder can also be useful, for helping you to craft same-game multiples. Arguably the best special feature of all is live streaming, which can help massively with your live betting. This is generally available on only the very biggest and best sport betting sites, though.
Security
A site should hold certain safety measures due to the nature, which entails monetary transactions. It is the responsibility of bookies to make sure they keep your personal and financial details safe.
At SafeBettingSites we only recommend sports betting sites in the Netherlands that are one hundred percent secure – ones that use state-of-the-art encryption tools and SSL security to keep your details as safe as possible.
Bonuses and Promotions
We'll dive into bonus offers more in the next couple of sections. For now though, just know that we consider this another extremely important area. Welcome offers must provide new customers with genuine value, to help them kick-start their accounts. Not only that, but they should be both fair and clearly explained. Ongoing promotions should reward long-term customers for their loyalty, either by increasing their winnings, or helping to minimize their losses.
Customer Contacts
Even on the best online sports betting sites, you'll run into a problem sooner or later. That's perfectly natural, but the key thing is that you can get this issue dealt with quickly. The best way to do this is via direct customer support, and we favor live chat here. In addition to checking what contact options are available on each site, we've also looked into the coverage hours. 24/7 support is obviously preferable, but anything around 12 hours per day is acceptable.
Additional Factors
Outside of our core demands, we also look at factors like market selection and prices:
Market Selection
This is the first thing we look at when evaluating a sportsbook. If the biggest sports which Dutch punters want to bet on aren't covered, we can toss out a betting site straight away. The beautiful game dominates betting in the Netherlands, as it does elsewhere in Europe. Having a top quality football section is the main priority, therefore. We also prefer to see horse racing included, alongside the likes of tennis, golf, cycling, the UFC, and motorsports. eSports has also become an increasingly important area, with CS:GO, Dota 2, and LoL being more important than ever before.
Prices
A bookie can provide as many markets as it likes. If its prices are terrible, however, they're still not actually helping punters at all. We evaluate the quality of the prices on every sportsbook we look at, and only those with competitive odds have made our recommended list. There are two parts to this evaluation. The first is looking at the betting margins (i.e. the 'vig') which are built-in to bookies' betting odds. The second is looking at major markets – like big-time football matches – and comparing the prices on one sportsbook to those of their main competitors.
Top Betting Sites in the Netherlands by 2023 by Category
| | |
| --- | --- |
| 🏆 Best Dutch Betting Site | Kwiff |
| 📊 Top New Sportsbook | 2KBet |
| 💰 Best for Bonuses | XtremeWin |
| 🎲 Best Odds | PaddyPower |
| ⚽ Best Soccer Betting Site | Unibet |
| | |
| --- | --- |
| 📱 Top mobile app | Mr.Play |
| 🧩 Safest Bookmaker | Unibet |
| 💰 Many Deposit Methods | PaddyPower |
| 🔁 Best eSport Betting Site | Kwiff |
| ⭐ Top for Extra Features | 888Sport |
Welcome Offers Available on Dutch Betting Sites
Welcome offers are short-term deals which are only available immediately after signing up for a betting site. They do require an investment on your part, but are still the quickest way to grow your new account. In the Netherlands, you actually have a solid amount of choice regarding which welcome offer you go for. There are three main types, but within those you'll find plenty of variety, regarding the size of both qualifying requirements and bonus amounts.
These are the three main welcome offer types available on betting sites Nederland.
Bet X, Get Y
This is the most popular welcome offer for the UK. Since it's arguably the best type, we're pleased to say it's very common for new customers in the Netherlands too.
To trigger these deals, you must bet the 'X' amount. In exchange you get 'Y', which usually comes in the form of free bets. In the very best cases, you'll get a 3:1 return here, as with 2kBet's current 'Bet €10, Get €30' deal. Anything offering a 1:1 return or better – e.g. 'Bet €10, Get €10' – is fair though.
Finally, different brands deliver your free bets in different ways. Some give them as a simple lump sum. If possible though, try targeting deals which split them into smaller denominations (e.g. 3 x €10 tokens), allowing you to spread your exposure and – therefore – your risk.
Top 3 Bet X, Get Y Offers in Holland
2kBet: Bet €10, Get €30
Kwiff: Bet €10 Get €20
888Sport: Bet €10, Get €30
Risk-Free Bet
These welcome offers make your very first wager on a new platform 'risk-free'. If the bet wins, you simply collect your winnings as normal. If it loses, your entire stake will be refunded, up to a certain limit. With Paddy Power's current '£20 Risk Free Bet' deal, for example, a losing £20 first wager would be refunded in full. If you wagered £30, only the first £20 would be refunded.
Aside from the size of those upper limits, the other main variation here is the form of your return. In some cases you'll get it back as straight cash, but free bet refunds are much more common.
Deposit Match
This is another incredibly useful welcome offer type. While more common in the USA, you'll still be able to find a few deposit match deals in the Netherlands, from sites like Unibet. As the name suggests, with this offer a bookie will match your first deposit on their platform. While in other countries you might find a full 100% match, in the Netherlands it's much more likely to be around 50%. That's still extremely valuable though, giving you an extra €25 to spend on a €50 deposit, for example.
These deals do come with some strings attached. Usually these take the form of rollover requirements, meaning you must bet through the welcome deposit bonus amount a certain number of times before withdrawing it. The more generous bookies can give you up to 90 days in which to do so, though.
No Deposit Bonus
This type of bonus is seldom seen and the reason for that is just as it seem: it is a free lunch. It is usually found in registration offers and the amounts are rarely large, but not to look too close at a gift horse when it is free. What is best to keep in mind, should you find such an offer is that there are often heavy wagering terms tacked on them. And usually they do come with a cap on how much you can win from using them in the end.
Key Bonus Terms for Online Betting Sites
If you're an inexperienced user of online betting sites, this should be your number one rule: always read the T's & C's before committing to an offer.  Don't just look at the title of a promotion – e.g. 'Bet £10, Get £10' – or even simply read the bookie's description. Instead, comb through all the small print at the bottom of the page, and understand exactly what you're getting into.
To help you along, these are the most common and important areas to focus on.
1. Minimum Amounts
To get something out of a bookmaker's welcome offer, you have to put something in to start with. This will usually have two parts: the initial deposit, and a qualifying wager. Both will come with minimum amounts. For the deposit, €10 is the industry standard. The minimum stake for your qualifying bet will often be higher though, sometimes hitting €20-30, meaning you may obviously need to deposit more to begin with.
2. Qualifying Wager Restrictions
When placing the aforementioned qualifying wager, a minimum amount won't be the only restriction. In addition, you'll need to abide by two other types of rules.
The first type relates to markets. Sometimes, certain sports will be either eligible or ineligible for your qualifying bets. Even where this isn't the case, there will typically be minimum odds restrictions in place. For example, your sports bets may need to be placed at evens or greater to trigger the offer.
3. Bonus Usage
Even after getting your bonus from a bookie, you'll still need to follow a certain set of rules in how you actually use it.
Some of the aforementioned rules may apply here, such as minimum odds and market restrictions. Most importantly though, you must check on one other key term: the expiry date of any tokens you receive. In most cases, free bets will expire after only seven days, meaning you must be pretty quick in deciding how you use them.
4. Rollover Requirement
Rollover requirements will usually apply when you haven't already needed to place qualifying wagers, as with deposit match offers. You must complete them before you can withdraw any winnings from using your bonus.
Usually, they will relate to the size of your deposit, and will come in the form of a certain multiplier. A '1x' rollover requirement, for example, means that if your bonus was €30, you must wager through €30. They can often go much bigger though, with '10x' rollover requirements not unheard-of. In our aforementioned example, you must suddenly wager a sizable €300 to access your winnings, not just €30.
How to Choose the Best Sports Betting Sites
The quickest way to make life easy on yourself here is to go straight for one of our top betting sites for the Netherlands, listed at the top of this page. Whether picking between those though, or conducting your own search entirely, you'll need to focus on these key areas.
Available Markets
In our overall rankings, as noted, we've rewarded Dutch betting sites for providing as many betting markets as possible. In your particular case though, this isn't necessarily important. Instead, you must zero-in on the sports you actually want to bet on, and ensure they're covered.
You must also identify the way you want to wager, and check this is available on a particular online sportsbook too. If you stick exclusively to simple match winner bets, you'll be able to find those anywhere. If you prefer specific outright markets or player props though, you may need to look a little longer for the right site.
Offer Types
Again, while we mostly value online bookmakers who simply provide a lot of promotions, you must decide for yourself which are actually worth pursuing. There's one easy distinction you can make here: is it more important for you to prioritise higher winnings, or minimise your losses?
In the first case, you'll want to target bookies with deals like enhanced odds, accumulator boosts, and best odds guaranteed. If safety is your main focus, look instead for promotions such as accumulator insurance, 'no runner no bet' for horse racing, or 'bore draw money back' for football.
User Reviews
In addition to expert opinions, it's always worth checking out reviews from genuine users before signing up to a bookie. These can be found on sites like Trustpilot, or even the App Store and Google Play. Look specifically for mentions of topics which are most important to you. These could be deposit and withdrawal times, customer service response speeds, the responsiveness of the live betting tools, and so on.
Mobile Features
If you favour on-the-go betting, like many modern punters, this is a huge priority. We'd highly recommend downloading a brand's Android or iOS app in advance, and testing it extensively for yourself.  You can evaluate not only its performance on your particular device, but also how intuitive you find the user interface. All this and more can be done without spending a single cent, or – in most cases – even creating an account.
Usability
While most of the best betting sites nowadays follow a similar template, there will still be differences in how specifically each one is laid out. After you've narrowed down your choices to a few top options, we'd recommend taking the time to explore their platforms for yourself. That goes not just for the mobile apps, as mentioned, but for the desktop versions too. Along the way, simply ask yourself how the site feels to use. Can you find the markets you're looking for easily? Is it straightforward to navigate between the different sections? Do pages and features load quickly, or does your device seem to struggle with the platform?
Answering all these questions at the very beginning will save you a whole lot of headaches further down the road.
Betting Markets Available for NL Punters
On the biggest football betting sites in the Netherlands, you'll typically find dozens of bet types available. In turn, this equals hundreds of different wagering opportunities on one single game. Even with other major sports – like tennis – those numbers won't drop too far.
These are the main types of markets available on betting sites in the Netherlands, along with a few tips on exactly how to utilise them.
Pre-Match
This is where you'll find the most choice in your online sports betting, by far. Pre-match markets will be available for most matchups several days in advance, although the odds can change dramatically as kick-off draws closer.  There are three main categories of pre-match markets, offering different levels of control.
The most basic is a simple match result bet, in which you'll have either two outcomes (as with tennis, the NBA, etc.) or three outcomes (as with football). If you're an inexperienced bettor, we'd definitely recommend starting with these. Next up are wagers which allow you more control, but in which only a few outcomes are realistic. A good example is over/under goals for football, where – although you can go all the way up to 5.5 or 6.5 goals, you'll rarely want to go above 3.5 or 4.5
Finally, we have wagers where you can get truly creative, like correct score bets or player props. These are much harder to win, but will also deliver the biggest payouts.
In-Play
You'll have much fewer bet types available with in-play, compared to pre-match. Even with English Premier League football, for example, you'll often be limited to the likes of match result, over/under goals, both teams to score, and goalscorer wagers.
The advantage is that you have far more information than you do pre-match. By waiting for a game to kick-off, and for some time to elapse, you can get a much better sense for how things are going. You can judge which team has momentum, which players are looking in good form, and so on.
Crucially, with in-play betting, you will need to take chances, and have the confidence to react immediately if you sense a good opportunity. If a wager looks like it's going the wrong way, you must also be willing to cut your losses by executing a cash out.
Outright
These are the longest-term wagers available, with markets being set months in advance and staying open through most of the season. Most top betting sites will offer them on football, tennis, golf, motorsports, and American leagues like the MLB, NBA and NFL.
The most popular outright markets are straightforward overall winners, in which you back a team or player to win a competition. Sometimes you'll be able to get more specific though, taking a football side to finish in the top four, for example, or an NFL team to win their division.
Outright markets are definitely fun, but – due to their long-term nature – are inherently risky. A big injury or simple drop in form can torpedo your entire bet, so we'd recommend moderating your stakes accordingly.
5 Ultimate Betting Tips
In the Netherlands as elsewhere, winning your sports bets is part-science, and part-art. While you're never guaranteed to make a profit in this game, there are measures you can take to significantly increase your chances.
These are five top tips to help you make money from your gambling.
Tip 1: Make a Staking Plan
To make a long-term profit, you must have a long-term strategy. The first thing you need to create for that is a staking plan. This should define how much money you're willing to wager – and potentially lose – over the next week, month, or year.
Once you've got that figure sorted, you can allocate precise, considered stakes to each wager. You might create a rule that you never bet more than 5% of your total budget at one time, for example, or that you'll always wager 2% on singles and 1% on accumulators.
Tip 2: Mix and Match
There's no rule that says you must stick to particular sports or bet types. In fact, especially in the latter case, it's much better if you have some variety.
Low odds wagers with fewer outcomes are safer, but will deliver smaller profits. That's fine, but you'll need to increase your stakes accordingly to make them worthwhile. Multiples and accas are less likely to win, but – thanks to their bigger payouts – you can balance this out by lowering your stakes. As a bettor, striking a balance between risk and reward in this way is an excellent habit to get into.
Tip 3: Put in the Work
The more you put into sports betting, the more you'll likely get out of it. Don't simply go with your gut feeling, and place all your wagers on a whim. Instead, identify matchups in which you're genuinely interested, within sports you genuinely care about. Then, put the time into gathering information about those matchups.
These can be long-term statistics or evidence of recent form, both of which you can analyse yourself. It could also be pre-made betting tips provided by experts, which are widely available for free across the internet and social media.
Tip 4: Use Those Offers
Betting promotions are designed to help your money go further. Fail to use them, and you're damaging your long-term prospects for no good reason.  Some will actually be available for free, like odds boosts and best odds guaranteed. Even those which do require an investment – like free bet clubs – deliver rewards which can prove extremely useful.
Tip 5: Open Multiple Accounts
As noted, welcome offers are the best deals out there for sports bettors, providing the biggest rewards by far. There's absolutely nothing to stop you opening accounts with a whole range of bookies, and triggering these bonuses. You can even make a guaranteed profit by doing so, if you use something like a no-risk matched betting strategy.
There's a long-term benefit to doing this too. Instead of being stuck with one bookie's odds for any given game, you can quickly compare those offered by several brands, and simply place a wager with whoever has the best prices.
Best CSGO Betting Sites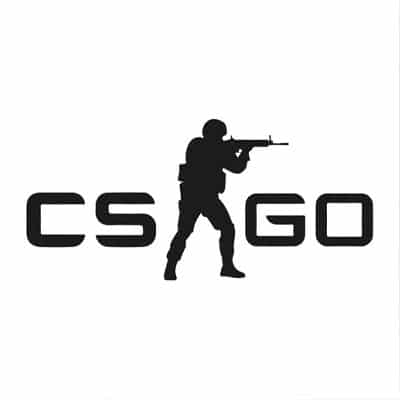 The popularity of eSports as a betting market has grown massively over the past decade. Nowadays, all the best sports betting sites will have a video game section. These will tend to be dominated by a few select titles, including LoL, Dota 2, and – a big favourite in the Netherlands – Counter Strike: Global Offensive.
You'll usually be able to bet on CS:GO in each of the three main categories: pre-match, in-play, and outright. Thanks to its massive momentum swings, wagering in-play on this game can be especially profitable, with some sportsbooks allowing you to bet map-by-map or even round-by-round. The best CS:GO betting sites will let you watch along using live streaming too, usually via Twitch integration.
If gambling on Counter Strike is a priority for you, we'd definitely recommend checking out three particular sportsbooks. Paddy Power and Unibet both cover all the biggest tournaments with their own great odds, while Betfair lets you bet against other users on the same markets.
| | |
| --- | --- |
| Bookmaker | Offer description |
| Paddy Power | €10 Risk Free Bet |
| Unibet  | 100% Deposit Match, Up To €50 |
Available Payment Methods for Punters in the NL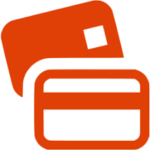 Thankfully, the days of being limited to debit and credit card payments on online betting sites are long gone. While these are still the most popular methods, you'll usually be given several other payment options too.
Bank transfers – often facilitated by a third-party service like Trustly – are another classic choice. If speed is your priority though, we'd recommend using eWallets instead. The likes of PayPal, Neteller, and Skrill typically allow instant deposits and the fastest withdrawals, and are very easy to use. Apple Pay is an increasingly popular alternative, but – while you can also use it to make instant payments – withdrawals are currently unavailable.
Supported Payment Options
Some sites will also support the use of prepaid cards like Paysafecard, although – again – you'll need to use a different method for your withdrawal. iDEAL is a very popular payment service in the country in general, but it doesn't seem to be widely accepted at NL betting sites. We recommend you check with customer support of the chosen bookmaker in advance for this option.
Finally, remember that – even if a payment method is supported in the Netherlands – it may not be compatible with a site's sign-up bonus. Debit and credit cards are generally your safest choices, but you should still always check the T's & C's for this before triggering a deal.
| | | | |
| --- | --- | --- | --- |
| Payment Method | Fees | Min Deposit | Min Withdrawal |
| Debit/credit card | 0% | €10 | €10 |
| Bank transfer | 0% (banks may charge) | €10 | €10 |
| PayPal | 0%  | €10 | €10 |
| Neteller | 1.9-4.95% | €5 | €5 |
| Skrill | 0% (withdrawal fee may apply) | €10 | €5 |
| Apple Pay | 0%  | €5 | N/A |
| iDEAL | 0%  | €10 | N/A |
Mobile Sports Betting in the Netherlands
The Netherlands in general is a mobile-friendly country. Some 93% of citizens are believed to have a smartphone right now, and around 60% own a tablet. It's no surprise that both football betting sites, and those focusing on other sports, have made mobile features a major priority.
The best bookmakers will have their very own mobile apps. With a roughly 55/45 split between Android and iOS usage in the Netherlands, most bookies have smartly chosen to release those betting apps on both operating systems. The easiest way to download them will be through Google Play and the App Store – where you can also take a quick look at their user reviews – but you'll be able to find links directly from the bookie's main website too.
Advantage of Apps?
The biggest advantage of mobile betting, naturally, is convenience. Whether you're at a bar, your friend's house, or simply lazing on the sofa, you'll always be able to check the odds and place a quick bet if the opportunity arises.
If on-the-go gambling appeals to you, we'd recommend checking out the likes of Paddy Power and 888sport first. All our top 10 betting sites, though, have either strong betting apps or skilfully-adapted mobile websites in place.
Final Thoughts
Despite an almost complete lack of home-grown Dutch brands, if you're a punter based in the Netherlands, you've almost got too many options for your sports betting.
That's true firstly of the number of online bookmakers who'll gladly accept your business. While we've highlighted the 10 very best betting sites already, there are plenty of other excellent options out there, each of which will offer something slightly different. You can save yourself time by simply going with one of our recommendations, but – if you'd prefer to find your own path – we've also given you extensive advice about how to do so.
It's true in several other ways too, including deposit methods, and a wide variety of both signup and ongoing promotions. There's also a lot of flexibility in how you bet, with hundreds of pre-match, in-play, and outright opportunities open to you each day. Gamble responsibly, and you'll find navigating your way through all these options to be an extremely enjoyable betting experience.
Bet €10 get €20
Unique Welcome Offer
Excellent iOS & android mobile app
Price boosts with BetKwiff Supercharge feature
9.8
Visit Site
New customers & 18+ only. Min. bet of min €10. Qualifying real money bet of €10. Min odds greater than or equal to 1.5 required. E/W bets excluded. Offer credited within 48 hours. Additional T&Cs apply. Please gamble responsibly
FAQ
What are the overall top betting sites available in the Netherlands?
You're blessed with plenty of excellent choices here. If you're happy to go with a newer brand, we'd recommend 2kBet as a great all-round option. If you'd prefer to take the tried-and-tested route, then you can't go wrong with Paddy Power or Unibet.
Which are the best football betting sites?
Every major sportsbook around will provide a detailed football section. For regular fixed-odds betting, we'd actually recommend NetBet as a very good choice. There are plenty of bet types, the odds are competitive, there's a handy bet builder, and you can get up to 50% boosts on payouts for your accumulators. If you'd prefer a betting exchange instead, Betfair is a no-brainer.
What promotions are available for Dutch sports bettors?
There are two main types: welcome offers, and ongoing promotions. The most popular deal for new customers is 'Bet X, Get Y', which gives you free bets, but deposit match and risk-free betting offers are also useful. There's much more variety with ongoing promotions, with accumulator insurance, odds boosts, and free bet clubs being just a few examples.
Which payment methods can I use?
Visa and Mastercard credit and debit cards are the most widely-accepted methods, as you would expect, and most gambling sites also let you make bank transfers. eWallets like PayPal, Neteller, and Skrill are increasingly popular too, and some bookies will also let you use Apple Pay.
Is betting legal in the Netherlands?
Yes. Sports betting has been legal since the 1960's, with the law being updated in 2019. The industry is monitored closely by the Netherlands Gaming Authority (the Dutch equivalent of the UK Gambling Commission), which regulates it for fairness and security.