As you are probably aware, gambling can be an emotive subject. While the vast majority of people in the UK enjoy the experience of gambling, there is a small percentage who struggle to keep control of their use of online betting and casino sites. We feel it is in the best interests of everyone – as our business is derived from companies that facilitate gambling – that we are clear and upfront about our editorial policy. This is why this page exists.
What our editorial policy means to you
Our editorial publishing policy is vital to both the people who supply content for us, and you, our site users. It is a way of outlining our purpose and working practices, and to explain to you and provide evidence for our transparency and integrity. It also aids us in defining our our standards for quality content, and sets a bar for your expectations. We hope that our transparency helps establish us a site that you can trust – one that aims to inform and educate so that you are empowered to make the best informed decisions.
What our editorial policy means to us
By establishing a clear and precise editorial policy, it allows us to establish clear guidelines and standards for the style of content that we publish on our pages. By defining our policy, we are able to cement the topics that we cover, the tone and style of what we produce and the site policy as a whole in terms of our commitment to our users, and any ethical considerations that we understand we need to adhere to. By constantly referring to our editorial policy, our writers, content creators and editors understand the standards that we strive to maintain, thus enabling them to deliver content that is consistent, relevant and professional.
Why our transparency is so important
Transparency is a fundamental aspect of our editorial publishing policy. Gambling affiliate sites like ours understand the importance of disclosing their relationships with online casinos and bookmakers. By clearly stating our affiliations and partnerships, we ensure that our readers are aware of any potential biases and can assess the information accordingly. This transparency builds trust and credibility, which are vital in an industry that relies on user confidence.
Why our integrity is so important
Integrity is another vital cornerstone of our editorial publishing policy. Our site is committed to providing accurate information that can be relied upon, and that is as up-to-date as we can make it given the vast amount of information that you will find here. Everything we publish on our pages is done with the best of intentions. We employ people whose sole task is to constant monitor the information we provide to make sure we maintain our accuracy. We strive to be perfect but again, given the vast majority of information we provide, there may be a rare occasion when something that is not 100 percent accurate may slip through. In this case we promise that such information was presented with the best of intentions, and we always acknowledge and thank any site users who bring accidental misinformation to our attention. It all helps to solidify our commitment to our integrity, safeguarding users from such misinformation in order to promote responsible gambling practices.
Why the quality of our content is so important
The quality of the content and information we provide is absolutely crucial, as it is at the very core of everything that we try to achieve. Our editorial publishing policy emphasises the importance of our writers and editors producing content that is not only accurate and useful, but is also well-written, insightful and engaging, and within the sphere of the interests of the people who are most likely to use our site. We recognise the need to prioritise quality, thus delivering value to our site users, enabling them to make informed decisions and to educate them in the ways of how betting sites work and how casino games are designed. We also provide information about specific games, trends and betting strategies that need to be avoided. To be precise, we consider ourselves the most valuable resource available for people who wish to gamble online while doing so safely and effectively, and in an enjoyable manner.
Why You Can Trust Us
As part of our editorial policy, we do all we can to adhere to our core principles, which are transparency, independence, safety, expertise and entertainment.
Transparency

Openness and honesty is our most important principle. We provide clear and accurate content while acknowledging any biases and limitations when necessary. This builds a string foundation of trust with our site users.

Independence

By remaining independent it helps us to maintain our commitment to objectivity, thus ensuring that our content is not driven wholly by commercial interests or associated agendas. Our independence is what allows us to present information is a manner that comes free from bias.

Safety

It goes without saying that the safety of our site users is absolutely crucial. The well-being of our readership is an absolute priority, and we warn them against harmful behaviours such as unworkable betting strategies and using unlawful sites.

Expertise

Every single one of our content creators or editors is an expert within the realm of UK online gambling. We have hand-picked the best in talent – knowledgeable professionals with esteemed levels of experience. We make sure they keep themselves up-to-date with the latest developments in the UK gambling sphere.

Entertainment

We also, of course, aim to entertain and engage but in a thoroughly responsible manner. We work hard to provide content that is both engaging and informative. By doing this, we hope to strengthen the understanding of our site users that gambling should only be performed for the sake of entertainment. If gambling stops being fun, or if it becomes viewed as a reliable source of income, then it is being approached in an irresponsible manner.
Our Writers and Contributors
The people behind the content on SafeBettingSites are a team of hand-picked experts who are in possession of  extensive knowledge and competency in their respective fields. With over 100 combined years of experience in the gambling industry, our team is made up of individuals who have worked in various roles within the UK gambling niche including professional sportswriters, industry analysts and online gaming experts and enthusiasts.
Our experts have a deep understanding of the nature of the gambling industry in the United Kingdom, including the way that different games function, the differences between effective and ineffective betting strategies and the nature of the landscape of UKGC regulations, trends and proposed regulatory changes. They make sure that they stay up-to-date with the latest technologies and developments in the industry. By doing so, this ensures that the information they provide to our site is accurate, reliable and trustworthy.
The SafeBettingSites team's diverse background and expertise allows our site to cover a wide range of topics related to safe, trustworthy and reliable betting sites. Our content includes online casino reviews, sports betting tips, responsible gambling practices and industry news. We believe in thorough research and analysis, thus ensuring that our content is well-researched, unbiased and informative.
Moreover, our experts are committed to promoting responsible gambling practices. They understand the importance of providing guidance on bankroll management, setting limits and recognising the signs of problem gambling. By prioritising the well-being and safety of our audience, we aim to create a trustworthy and informative platform for individuals interested in the gambling industry.

Peter Addison
Peter is an experienced iGaming wordsmith who has been working in the industry since 2013.

Liam Solomon
Liam is a content writer for Safe Betting Sites. He has 7 years of experience writing articles on trending topics including sports and finance.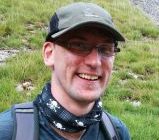 Jamie Clark
Jamie Clark is an equine expert who grew up in a strong betting environment, he also has a passion for track and field athletics.
Content Standards and Guidelines
Here at Safebettingsites we are thoroughly committed to providing high-quality and trustworthy content to our audience. In order to maintain our standards of excellence, we have established rigorous and stringent content standards and guidelines that govern our operations. These guidelines encompass various aspects, including accuracy and fact-checking, plagiarism and originality, as well as fairness and objectivity.
Accuracy and fact-checking
Plagiarism and originality
Fairness and objectivity
Accuracy and Fact-Checking
We completely understand the importance of delivering accurate and reliable information. To ensure the accuracy of our content, we employ a thorough fact-checking process that we insist is adhered to at all times. Our team of industry experts verify the information from multiple sources that are both credible and reliable before giving the green light for any article or review to appear on our pages. We strive to present the most up-to-date and factual information available, minimising errors and eradicating misinformation.
In addition, we place significant emphasis on using credible and reliable sources. We have established standards for evaluating the credibility of sources, considering factors such as reputation, expertise, and reliability. By solely relying upon reputable sources we enhance the credibility and accuracy of the content that we provide for our site users.
Plagiarism and Originality
Originality is another crucial cornerstone of our content standards. We strictly prohibit plagiarism in any form and ban content that has been generated by artificial sources. Our team of writers and editors are made aware of the importance of producing original content. They are encouraged to conduct thorough research and in order provide unique insights and perspectives in their work.
To maintain transparency and acknowledge external sources, we encourage proper citation and attribution. Whenever we refer to or quote information from external sources, we ensure that proper credit is given through appropriate citation methods. This not only supports the principles of academic integrity but also allows our audience to access and verify the original sources.
Fairness and Objectivity
At Safebettingsites, we strive to maintain fairness and objectivity in all our reporting and reviews. When providing reviews of bookies and casinos, we go the extra mile by registering an account and experiencing the platform first-hand. This first-person view allows us to provide genuine reviews based on personal experiences, ensuring authenticity and accuracy.
In our comparative pages, we carefully consider and evaluate betting sites and online casinos that align with the purpose and topic at hand. We take into account various factors such as reputation, security, user experience and available features. This ensures that our comparative pages present a fair and objective assessment, guiding our audience towards reliable and suitable options.
We are committed to providing unbiased information and avoiding any conflicts of interest. We disclose any potential affiliations or sponsorship deals to maintain transparency with our audience. Our goal is to empower individuals with the knowledge they need to make informed decisions, without any undue influence.
Editorial Decision-Making Process
You may wonder about the processes that determine the appropriateness of specific aspects of content that we allow to be published upon our pages. In our continuing efforts to promote transparency, we are going to outline the process for you now.
Topic Selection and Coverage
The fundamental criteria for any piece of information that appears on our site, no matter how small, is that it adds value for the users of our site. We do not exist to fill our pages with bloated, needless content just for the sake of it. All our content is useful, interesting, engaging and we hope, entertaining.
If our experts notice that a new sports betting site has arrived onto the scene, then you will usually find that a concise and detailed review for it will appear on our pages within days. If there are important regulatory changes mooted, then these too will be reported upon, as will relevant items of interest in the overall world of sports betting and online casino play.
As it is our duty to keep our site users informed, we will also provide gambling content aimed at helping the newbie take their first steps when gambling online, as well as guides that will aid people who have been placing sporting bets for a considerable periods. This information comes in the form of informative articles about all aspects of gambling, covering specific sports, betting opportunities and the playing of online casino games of all varieties.
Editorial Review and Approval
The overall value of our site would no doubt diminish if we allowed our writers free reign to provide whatever content they desired, even though all our writers are relevant experts in their particular fields. To maintain the effectiveness of our overall content, we employ another level of expertise in an editorial layer whose role it is to determine the topics we will cover. Our writers are then engaged to provide the content as requested.
The second role for our editors is to edit provided content to make sure that it fits in with our editorial policy as a whole, even requesting complete re-writes in the unlikely event that a writer has not met the standards that we expect. We also employ fact checkers and style experts so that the content is accurate and fits in with the SafeBettingSites style holistically. We recognise that site users can grow unsatisfied if they feel a site is speaking to them in 101 different voices, which is why an overall style and approach that is consistent and engaging is absolutely crucial.
Advertising and Marketing
Advertising and marketing both play a vital role in promoting gambling-related products, services and brands to the users of our site. When considering this, it is essential for our practices regarding advertising and commercial considerations to adhere to ethical standards and guidelines. This is to ensure transparency and to prevent misleading tactics. At Safebettingsites we prioritise both honesty and accuracy in all our marketing efforts.
Our marketing is never misleading
Misleading marketing practices erode consumer trust and can have detrimental effects on our commitment to transparency and integrity. We take the necessary steps to make sure that any marketing aspects we allow onto our site are fair, consistent and of a positive nature. We do not allow advertising this is misleading, deceptive or promotes an inappropriate bias. We provide the information to our site users in a clear and effective way, emphasising any factors that are important and that need to be considered. By doing all of this, we allow our site users to use the information provided to make their own, well-informed decisions.
Why transparency in advertising is so important
We promote the importance of transparency in advertising. It is crucial to clearly distinguish between advertisements and editorial content, thus ensuring that our site users can differentiate between promotional messages and unbiased information. Any sponsored or paid content is disclosed appropriately, indicating that it is an advertisement and not independent editorial content.
We adhere to advertising regulations and guidelines

In the UK, the exposure of individuals to advertising is taken very seriously. Advertisers are legally required to adhere to a clearly defined set of regulations and guidelines. This prevents the public from being misinformed or misled, and therefore wasting money or time pursuing activities or products that serve no purpose to them, or that they have been misled into purchasing.
We comply with relevant advertising regulations and guidelines. By following these guidelines we protect the rights of our site users, and we ensure that our advertising practices are ethical and lawful. We work hard so that our marketing efforts align with the principles of responsible advertising. We avoid targeting vulnerable populations, such as those who are under the legal gambling age of 18 in the UK, or individuals with gambling addictions.
User Feedback and Corrections
We are always pleased to receive corrections from our sites users, as it helps to maintain the accuracy and therefore effectiveness of our site. If you notice any manner of erroneous information on our pages, then you can alert us to this misinformation using this form. You can also use this form if you have any manner of issue with our content, including complaints about its nature or appropriateness.
User feedback mechanism
Our user feedback mechanism, which includes a dedicated form, allows individuals to file complaints, report inaccuracies, or provide suggestions. We actively encourage user feedback as we want to strengthen the relationship between ourselves and the people who use our site. We are also always keen to hear the perspectives of our sites users as in doing so we may discover new insights that will steer us in the direction of improving the effectiveness of our content as a whole.
Upon receiving user feedback, we prioritise swift action and resolution. We diligently review and investigate each complaint or concern, taking the necessary steps to address them promptly. Our team of experts ensure that all feedback is acknowledged and treated with the utmost seriousness.
Corrections and updates
When notified of any errors by our site users, we promptly investigate the issue and take appropriate measures to correct the misinformation. We have a clear process in place for issuing corrections and updates to our published content, thus ensuring transparency and strengthening our accountability. Our commitment to the provision of accurate and appropriate information cannot be faulted.
Conclusion
Here at Safebettingsites we maintain a steadfast commitment to upholding high editorial standards in providing reliable and trustworthy information to our audience. We understand the significance of accuracy, transparency and objectivity in the gambling industry, and we strive to meet these standards in all aspects of the information that we provide for the users of our site.
Our core principles of transparency, independence, safety, expertise and entertainment guide our operations, thus ensuring that our audience can place their trust in us. We value transparency above all other considerations, acknowledging any biases or limitations and maintaining open communication with the users of our site.
We encourage our site users to actively engage with us by providing feedback, comments and suggestions for the improvement of SafeBettingSites. The insights of our users are invaluable in helping us enhance our content, and to address any concerns, issues, requirements or errors that may arise. We are committed to listening to your feedback and taking swift action to improve everything that we provide.
As we continue to evolve and adapt to the ever-changing landscape of the gambling industry, we remain dedicated to delivering accurate, insightful and engaging content. We strive to be a reliable source of information, providing comprehensive gambling site reviews, industry news, betting guides and responsible gambling advice.
Our hand-picked team of experts, with their extensive experience and expertise, continuously work to ensure that our content meets the highest standards of quality. We take pride in our fact-checking processes, and our commitment to originality, fairness and objectivity.
In the spirit of continuous improvement, we encourage our site users to join us on this journey. Any feedback, suggestions and active participation are crucial in helping us deliver content that meets the needs and expectations of responsible gamblers in the UK. Together, we can create a platform that provides valuable information, fosters responsible gambling practices and supports a safe and enjoyable gambling experience for all.
Was this article helpful?