When it comes to betting payment methods, the leading bookies have to offer punters a host of options. However, just which is the best method for depositing and withdrawing funds? Each available payment method comes with its own benefits and limitations. So, whether you are considering using a debit card, PayPal or bank transfer, this page has all of the relevant information. 
Our experts have tested each of the available betting payment methods, looking into the speed, cost, convenience and safety, perfect for bettors in the UK. Having read this page, customers will have a much clearer indication as to which the best option is to transfer funds at online bookmakers. 
UK's Best Online Sports Betting Payment Methods
Credit & Debit Cards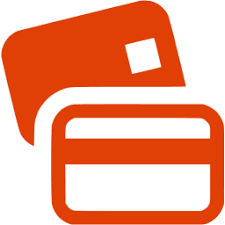 Unlike in some other countries, the use of credit cards to fund gambling activity in the UK is now banned. This law was introduced in April 2020, meaning that all operators can no longer accept this method of payment. The aim of the ban was to further promote gambling responsibly, especially online. As a result, many punters have turned to debit cards. Debit cards are accepted by the vast majority of bookies, popular due to the fact that both deposits and withdrawals can be processed easily and quickly. Let's take a closer look at some of the most popular debit cards available to betting customers in the UK today.
Visa, Maestro & Mastercard 
Visa, Maestro and Mastercard debit cards are accepted by most UK bookies. Linked to personal bank accounts, punters can fund their wagering activity using their available balance. Debit cards are now the most common method of depositing and withdrawing money on betting sites, with payments being processed quickly, without transacton fees. An increasing number of pre-paid debit cards are also available. Debit cards are offered by banks and other financial institutions throughout the UK, so let's take a look at the main pros and cons:
Pros:
Easy to use payment method

Instant deposits

No/minimal fees

Accepted by 99% of bookies
Cons:
Punters must have funds in their account 

Debit card details must be uploaded to betting site

s
American Express
American Express is one of the best-known credit cards in the world, dating back to the 1850's. AMEX was never widely accepted on betting sites, due to the significant fees involved. However, the ban on credit cards for gambling purposes in the UK means that this is now not an option for punters at all. As a result, those that were considering using their American Express card to deposit and withdraw funds must find an alternative, whether it be a debit card, e-walllet or bank transfer.
E-Wallets & Digital Wallets
E-wallets and digital wallets effectively act as online storage platforms for customers. Transactions are funded from bank accounts, however such platforms do not require users to enter their card details, adding a layer of protection as a result. E-wallet customers have an account number and login details instead, with users being able to both deposit and withdraw funds to and from their betting site.
E-wallets and digital accounts are especially useful for those with numerous bank accounts. Meanwhile, payments made in this way at UK betting sites will appear on bank statements as the e-wallet, meaning that it is a good option when it comes to anonymity too. A host of e-wallet and digital wallet platforms are available to punters in the UK today, with the following being among the most popular and efficient.
PayPal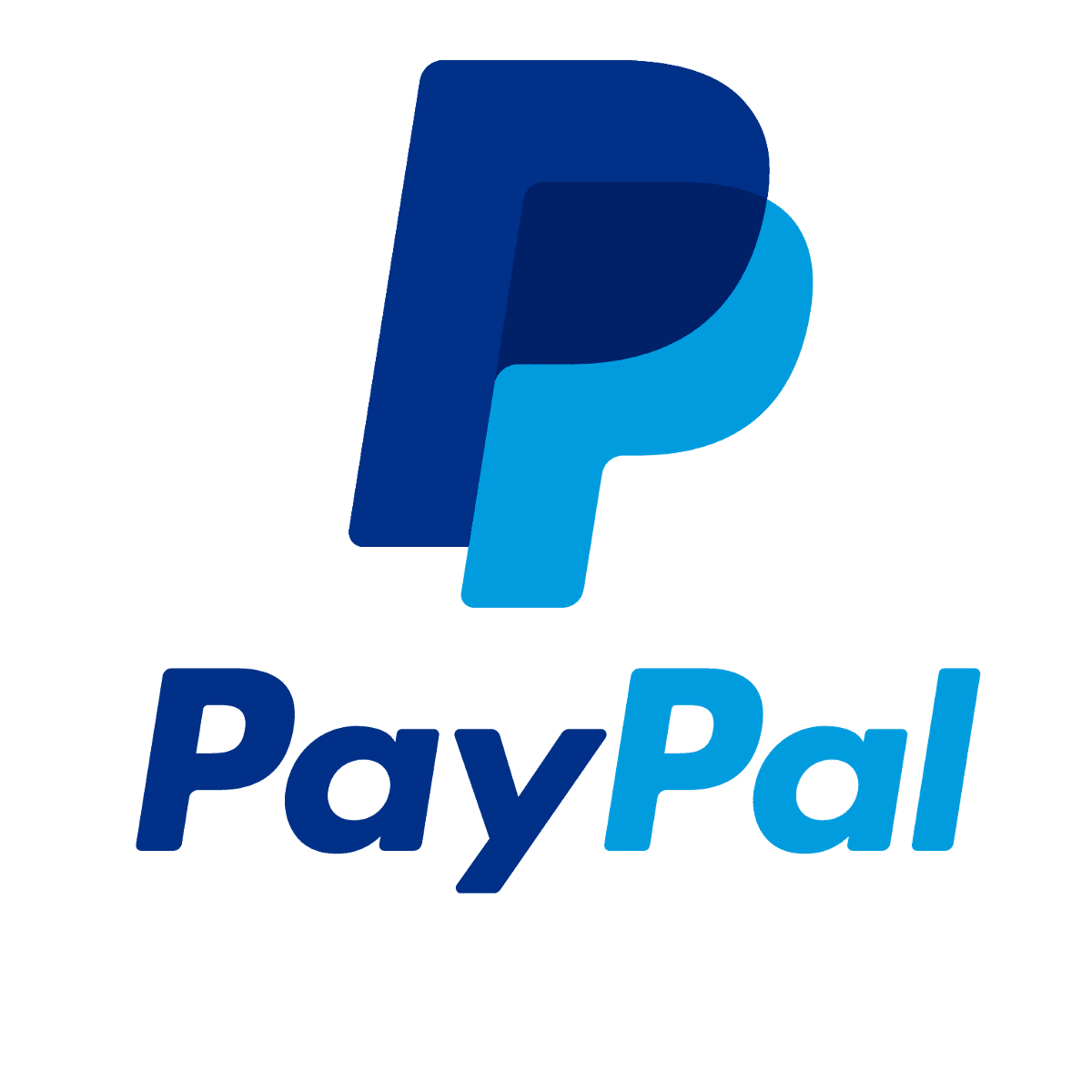 Established back in 1998, PayPal is the world's leading online payment system. Many are likely to be familiar with PayPal already, with it being fully licensed and regulated by the Financial Conduct Authority. Signing up for a PayPal account takes a matter of minutes, with users being able to add bank accounts and cards in order to add and remove money. PayPal is accepted by an increasing number of bookies, with the following being the main pros and cons of this betting payment method:
Cons:
Not eligible for some welcome offers

Not available on all betting sites
Check out PayPal Betting Sites
Neteller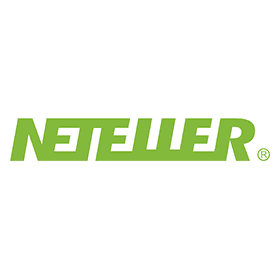 Founded in 1999, Neteller is another leading e-wallet available to punters in the UK. Now owned by the reliable Paysafe Group, Neteller is accepted by the vast majority of UK bookies, having once processed some 80% of worldwide online gambling payments. Neteller is available for both deposits and withdrawals, however it may not be available when it comes to qualifying for a welcome bonus. The following are the main pros and cons of using Neteller at betting sites:
Pros:
No need to share bank or card details with your bookie

Synonymous with the online gambling industry

Minimal or no fees
Check out Neteller Betting Sites
Skrill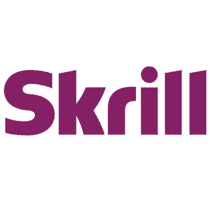 Formally known as Moneybookers, Skrill has been around since 2001. Another e-wallet operated by the Paysafe Group, Skrill is based in London and regulated by the Financial Conduct Authority. Skrill is a betting payment method accepted by a host of bookies, with the platform having recently been announced as the official payment partner of Italian football giants, AC Milan. For those considering using Skrill online, the following are its main pros and cons:
Pros:
Fast and secure deposits and withdrawals

No/minimal fees

Widely accepted among UK Bookies
Check out Skrill Betting Sites
EcoPayz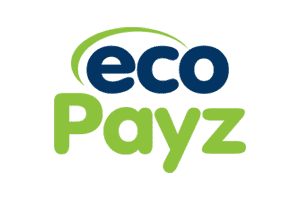 EcoPayz is an online payment service, acting as a good alternative to the likes of PayPal, Skrill and Neteller. Founded in 2000 and regulated by the Financial Conduct Authority, EcoPayz is accepted by the majority of UK bookies. Users even have the option to use an EcoPayz Mastercard. If you are not aware of what EcoPayz has to offer, below are its main pros and cons:
Apple Pay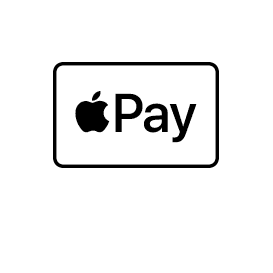 Apple Pay is a mobile digital wallet that was only launched in 2014. Linked to Apple products, such as the iPhone, iPad and iWatch, deposits can be made quickly and conveniently. No fees are incurred, while payments are authorised by a code or fingerprint ID. Apple Pay is not available for withdrawing funds on betting sites, with the following being the main pros and cons of this payment method:
Cons:
Not accepted on all betting sites

Not available for withdrawals
Check out Apple Pay Betting Sites
Other Digital Wallets
Aside from the betting payment methods discussed above, punters in the UK can also take advantage of a small number of other digital wallets. The likes of Entropay, InstaDebit, WebMoney and Click2Pay are accepted by some bookies, with deposit and withdrawal limits, fees and transaction times varying. 
Cash & Cash Alternatives
The vast majority of sports betting in the UK now takes place online. However, this shift in dynamic does mean that options are limited for punters wishing to fund their betting activity using cash. Some bookies will allow customers to deposit and withdraw funds to and from their online account in store, while pre-paid cards offer another alternative. Let's take a closer look at the small number of options available to betting customers wishing to deposit using cash.
Cash Betting Sites
Some bookies can still be found on the UK high street. As such, it remains possible for punters to deposit and withdraw directly from betting shops. This means that customers can still take full advantage of the markets, features and promotions offered by online betting sites. The likes of William Hill, Ladbrokes, Coral and Paddy Power all offer cash payment opportunities. Some use a cash card, which occasionally delivers additional rewards. 
Paysafecard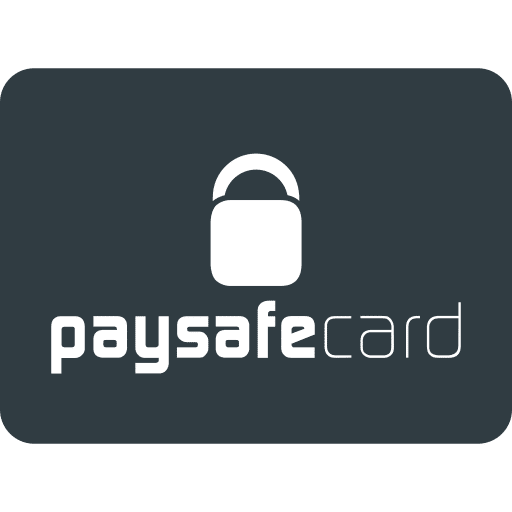 Founded in 2000, Paysafecard is a prepaid online payment method accepted by many betting sites. A 16-digit PIN code is used to verify payments, with cards/vouchers being available to purchase in shops and online. Regulated by the Financial Conduct Authority, cards can be purchased in denominations of £10, £25, £50, £75 or £100. Fees are only incurred when processing refunds or if you fail to use your PIN within 12 months.
Cons:
Only available in set amounts

Not available for withdrawals
Check out PaysafeCard Betting Sites

Cryptocurrencies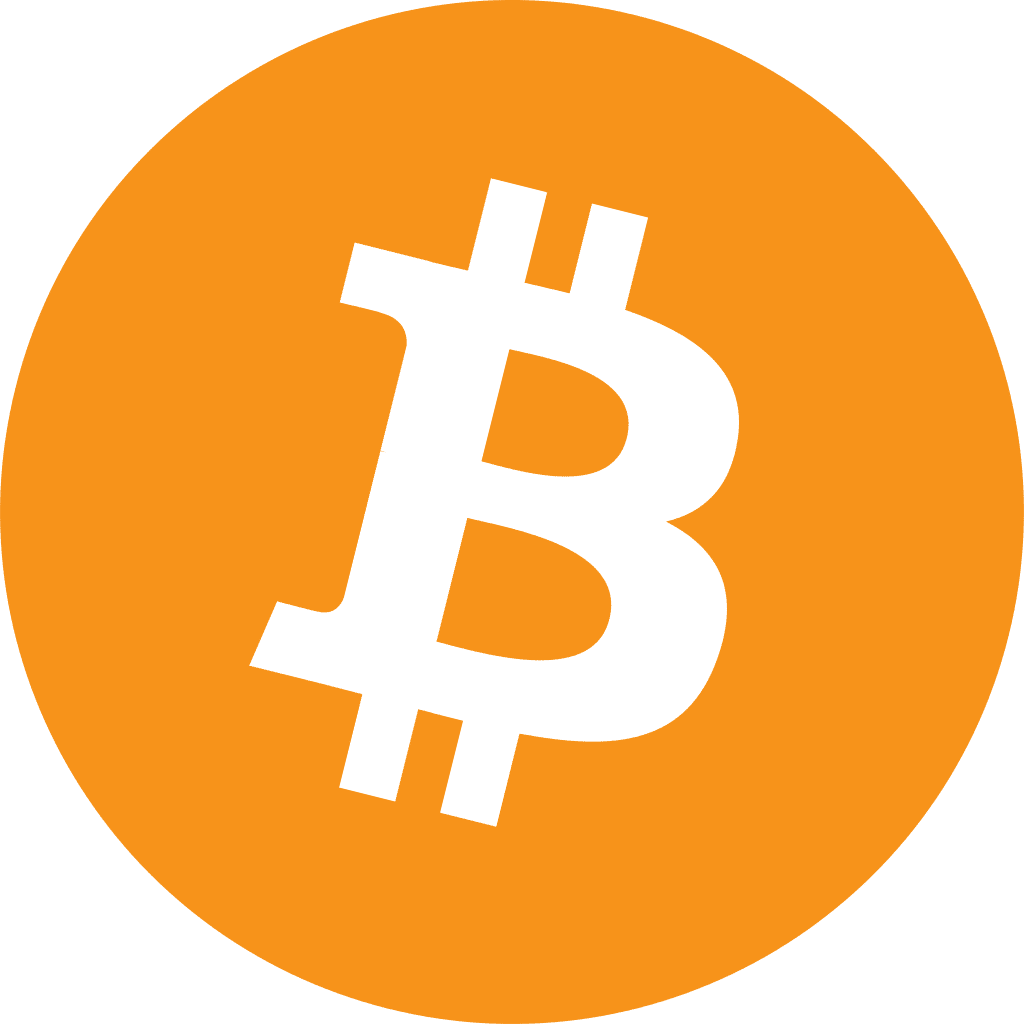 Cryptocurrencies are a digital currency that often use blockchain technology to process payments, rather than through a centralised network. Cryptocurrency is more commonly associated with online casinos, however an increasing number of sportsbooks have introduced this payment method of late. Bitcoin, Ethereum and Litecoin are perhaps the most common types of cryptocurrency in the UK, with the following being the main pros and cons of this modern payment type:
Pros:
Cryptocurrency payments are likely to be processed instantly

Betting sites offering cryptocurrency payments often introduce significant bonuses

Limits can be larger than other betting payment methods
Cons:
Available on a smaller number of betting sites

The price of cryptocurrency can vary
Check out Bitcoin Betting Sites

Pay By Phone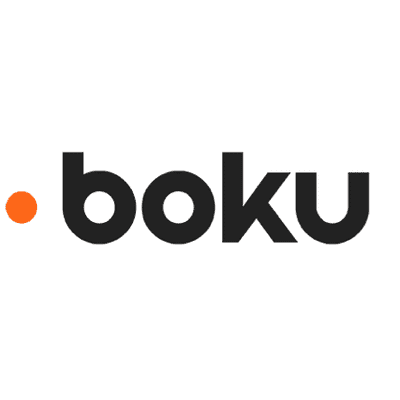 Another new method of funding your betting activity is Pay By Phone. Here, punters can make deposits on betting sites through their mobile phone contract or pay as you go tariff. While no more than £30 can be added, this option is very convenient, with a code being sent via SMS in order to verify payments. While the likes of Zimpler and Siru are major players in this area, it is undoubtedly Boku which is the most popular Pay By Phone provider in the UK. Founded in 2009, Boku facilitates payments without bank account or card details. Below are its main pros and cons.
Pros:
No fees

No need to enter bank card details

Can be combined with Neteller
Check out Boku Betting Sites

Other Popular Betting Payment Methods
Aside from debit cards, e-wallets, digital wallets, cryptocurrencies and Pay By Phone, the other betting payment methods available in the UK include bank transfers/bank wire and Western Union. Bank transfers are available for both deposits and withdrawals, however they are not instant and can incur fees. Meanwhile, Western Union is one of the most famous payment methods in the world today. Accepted by a small number of bookies, deposits and withdrawals are available, however the fees involved can be substantial. 
Things to Consider with Betting Payment Methods
Regardless of the payment method you are using online, there are a number of things to take into consideration. While things will vary between bookies, punters must take into account the following points when making a decision on which method of payment to use:
Deposit Times –

The majority of available payment methods accommodate instant deposits. Those which do not may mean punters missing out on placing a time-sensitive bet. As a result, processing time are key.

Withdrawal Times –

There is nothing worse than having to wait an extended period to get your hands on earnings made from winning bets. As such, the best betting payment methods will help complete such transactions in a short period of time. 

Minimum Deposit – Depending on your budget and objectives, it may be worth selecting a payment method and bookmaker that accepts small deposits. This is likely to be especially important for beginners.
Maximum Withdrawal –

Some payment methods are better than others in terms of the amount that can be withdrawn. For those regularly winning big, be sure to select an option that accommodates your needs in this area too. 

Closed Loop Policy –

It is generally understood that using the same payment method for both depositing and withdrawing funds will make the entire process all the more efficient. However, some payment methods do not cater for the withdrawing of funds, meaning that an alternative must be found. 

Fees –

While the vast majority of payment methods process deposits for free, charges can be incurred when withdrawing earnings. Meanwhile, other fees can be incurred along the way too, such as for inactivity.
Bottom Line on Betting Payment Methods
Even with the ban on credit cards, punters in the UK have a good variety of payment methods to choose from at betting sites. Our aim is always to deliver safe and reliable options, with our experts having worked hard in order to offer accurate and up to date information in this area. So, be sure to check out the payment options available, taking into account factors such as speed, fees and ease of use. 
Betting Payment Methods FAQs
Which is the best payment method for betting customers in the UK?
The most popular option for UK punters remains the debit card. However, this does not necessarily make it the best. The best payment method will be the one which best meets your needs when it comes to limits, fees, speed and security.
Are there fees involved for depositing and withdrawing funds on betting sites?
Potentially, yes. While deposits will be processed free of charge, fees can be incurred when withdrawing funds from betting sites. While small, any fee will impact the amount which is returned to you.
Can I use a credit card with online bookies?
No. Credit cards have been banned in the UK for online gambling purposes since April 2020. As a result, punters must use one of the other available betting payment methods.
Which is the most secure payment method?
E-Wallets are often regarded as the most secure payment method on betting sites. This is due to the fact that there is no need to enter your bank or card details with your bookie. Popular e-wallets include PayPal, Neteller and Skrill.
Which payment method offers the quickest withdrawals?
Again, e-wallets generally process withdrawals in under 24 hours. This means that punters can get their hands on winnings in a matter of hours in many cases. Compared to debit cards and bank transfers, this is significantly quicker.
Was this article helpful?