In this page we will explain to you how we rate bookmakers. Here at SafeBettingSites, we consider it our duty to come up with an online bookmakers rank of all UK-facing bookies that possess a UKGC licence. We also consider it our duty to explain our bookmakers ratings to our site users, to maintain our sense of honesty and transparency.
The following sections will explain how we devised our online bookmakers ratings, and how you can use them to work out which UKGC-licensed safe betting sites are the best picks for you.
Our Rating Methodology
Naturally, it is the nature of our business to recommend UKGC-licensed bookies to you. If you search among our pages and lisst, you will find the leading UK bookmakers mentioned, all complete with precise five-star ratings. It is these online bookies we have chosen to recommend to you.
Of course, every punter in the UK is different, so what makes one punter smile at a site may make another punter frown. Do you concentrate purely on live betting? Do you place the habitual weekend football acca or is your football betting based on detailed statistical analysis? Do you hunt out obscure markets in the hope for better odds? Then have no fear, our detailed reviews will explain all you need to know about each and every site on our list.
Our Ratings System Explained
The main way how we rate bookmakers is to give each site a rating out of ten for the following core criteria:
Betting Markets - an acceptable number, including live markets?
Odds - nicely competitive? Best odds guaranteed?
Support - live chat manned by humans? Phone support?
Payment Methods - More than debit cards? No fees?
Bonuses/Promotions - Fair T&Cs? Ongoing bonuses for regulars?
Withdrawal Speed - Payments within 24 hours? No unnecessary delays?
Safety - Properly licensed? No sanctions? Encryption tech used?
Once we have come up with a mark out of ten in each category, we simply calculate an average to give an overall rating of bookmakers as a whole.
You may wonder why you'll find no 'bad' bookies on our pages - after all, movie review sites review duffers as well as those flicks that are Oscar-worthy. Well, basically we don't want to waste your time - if a bookie is one you should stay away from, why mention it at all? Just stick with the bookmakers we do mention and you won't go wrong.
One final caveat - although we'd love to do all this via the goodness of our souls we need to earn a living too, so we're honest that we're an affiliates site. We don't let this cloud our judgement though - promoting poorer sites would simply render our authenticity meaningless, so you can still trust our judgment.
Finally (finally) it should go without saying that all sites we mention have current UKGC licences. We do not review or mention those who accept UK players without one, or award them an online bookmakers rating other than zero.
Our Cornerstones in Ranking Bookmakers
So, how do we come up with our bookmakers ratings? Without diving too deeply into it, here are the guidelines we examine when we are rating bookmakers for the reviews on our site.
Markets

Again, no two punters are the same, which is why we think it is important that sufficient markets are covered beyond the mainstays of football and horse racing. Upwards of 30 different sports covered we feel is a good benchmark, but the more markets available, the better. A detailed live betting section is something else we think to be crucial.

Safety 

You will only find UKGC-licensed sites mentioned on our pages. You should never, ever place wagers in the UK at sites that accept UK players but do not have a UKGC licence. We also check sites for the levels of data encryption they use, and any history of data breaches.

Responsible Gambling 

We always look at a site's past history to see if they've done enough to

promote responsible gambling

, including any sanctions imposed by the UKGC. We also check to see if the site offers responsible gambling facilities such as time outs and sanity checks.

Odds

Another thing we check are the

odds offered

across the board by a site for their competitiveness rating. We also look at 'the juice' - the mark-up to their odds sites make to ensure they stay profitable. Another factor is 'best odds guaranteed' as we think winning bets should always be paid out at the most beneficial prices.

Customer Care

Most sites claim that customers are really important to them, but we put them to the test. We check all the channels of support that are offered, and use them to ask relevant questions. We don't think you'd like being passed into the care of bots, as neither do we!

Bonuses & Promotions

Nearly all sites will offer a

welcome bonus

, and we - as betting experts - can easily divulge how 'fair' bonus T&Cs are to the people claiming them and we report back our findings. We also champion sites that offer ongoing bonuses to regulars, such as free bet rewards and enhanced odds.
Considering Payments and Logistics in Choosing a Bookmaker
There's no way of getting around it - when you use an online bookmaker in the UK you are going to be sending money to the site, and hopefully withdrawing money from it as well after a string of successful bets. This is why how customers are treated when it comes to their cold, hard cash is something we consider to be of paramount importance when considering our rating of bookmakers.


The hows, whys and wherefores of making and receiving payments from UK online bookmakers is something that we examine in minute detail, with the following considerations foremost in our minds.
How Many Options are Available for the UK?
The UKGC are increasingly narrowing the payment method options that are available for UK punters, with credit cards, cryptocurrencies and some 'pay by phone' options now on the 'no fly' list. This should not stop UK betting sites from offering multiple payment options beyond Visa and MasterCard debit cards. Suitable payment systems include PayPal, Skrill, Neteller, ApplePay, Google Wallet, Payz, MuchBetter and Trustly.
Does the Bookmaker Have a History of Withdrawal Problems?
The internet is awash with stories of bookies finding ways of avoiding big payouts, so we always check a site's record of honouring withdrawals to see if they are typically hassle-free. Of course, we have to take care here as not everything on the internet is true, but if the 'smoke' is making our eyes water to painful levels, then obviously there's something amiss when it comes to the 'fire'. If we find plenty of bad bookmaker ratings from independent sources online, then that will obviously affect our rating of bookmakers.
Are There Any Fees Tacked On?
It costs bookies money to use financial service providers, and some bookmakers will ease their costs by passing these fees onto their customers. We think this should not be the case, and we reduce the rating of any bookie that charge customers to withdraw their own money.
Registration and KYC
It should be easy to register with a bookie in the UK. It should not be easier to solve a Rubik's cube than complete your registration. However, we are aware that UK bookies have UKGC expectations to adhere to in terms of KYC ('know your customer'), and we take that into account. We feel it should be easy for UK betting sites to strike a balance between the two extremes.
Usability - Functionality for Users
It should not be complicated for users to place a bet. Once you have signed into your sports betting site of choice, we feel it should take a maximum of three clicks to place your wager:
Find the event you want to bet on
Find the outcome you specifically want to wager on
Set your stake and place your bet
Sites that make this unnecessarily complicated will find themselves receiving low marks from us.
Another negative for us is the continual bombardment of promotional material. If navigating around a site is made difficult by offers of free bets, enhanced odds and promos for the attached casino, then we're unlikely to be happy about it.
Customer Care - Communication With Your Bookie
We think live chat should be a minimum when it comes to customer help, and by live chat we mean genuine live chat - not a bot applet passed off as live chat, or to an independent agent who, when you question them, knows less about the site then you do.
Telephone support is always great, but that's not an expectation. If a site just provides an email address or contact form, or 'offers' help via Twitter/X, Facebook or WhatsApp, then we're of the opinion that we think this not to be adequate.
Responsible Gambling and GAMSTOP
All UKGC-licensed sites are required to respond to GAMSTOP registrations. This means that if you register with GAMSTOP, then any site with a UKGC licence will prevent you from placing bets with the sports betting software that they provide, even if you are still able to access your account.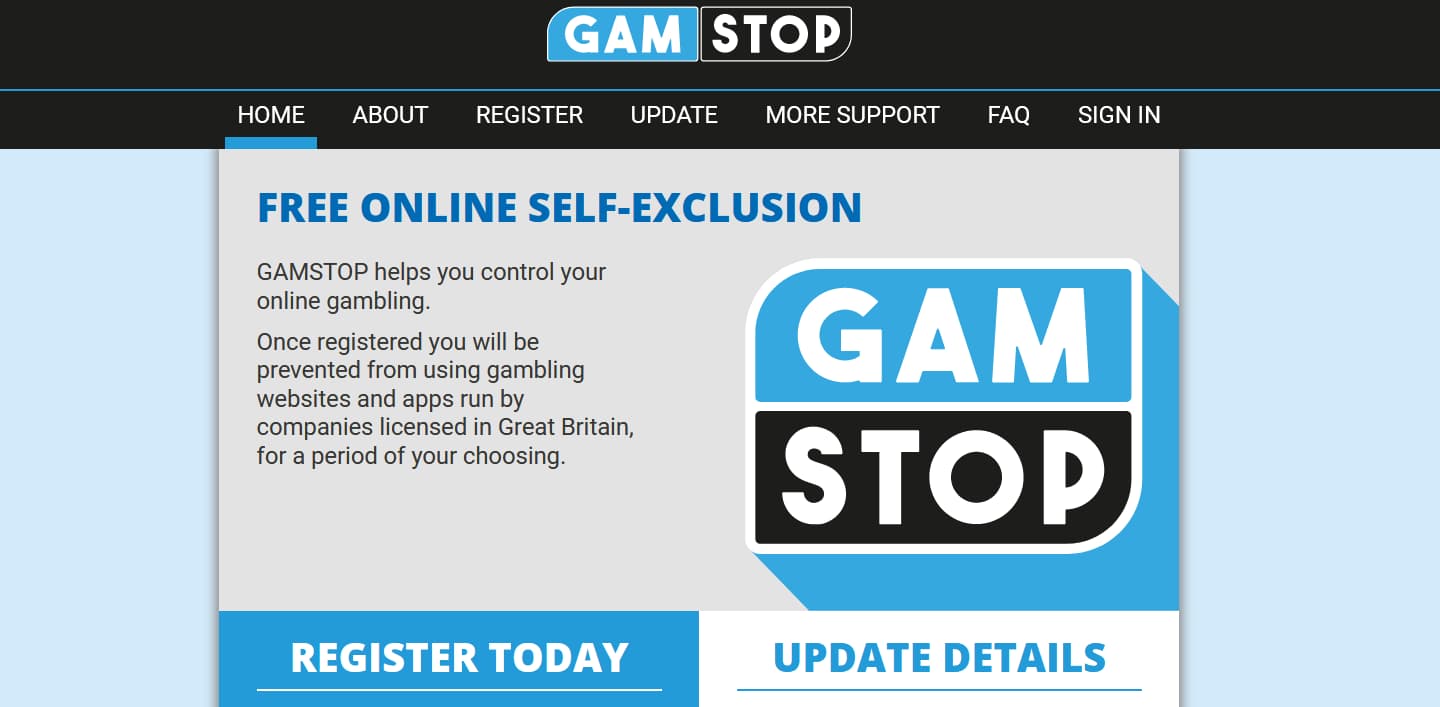 We look for sites that offer responsible gambling options that will help punters keep control of their gambling. By this, we mean deposit limits, daily betting limits, time outs and reality checks. The more tools a site provides to allow people to maintain control, the better.
App or Mobile Compatibility
Thanks to the wonders of HTML5, all betting sites can now easily be used and viewed on all mobile devices using a browser. When we review a site, we check to see how well it functions on both Apple and Android-based phones and tablets.
Everyone loves options, so if a site provides apps for iOS and Android for those that prefer them, then that's a plus point. We also download and install apps to devices so we can give them a thorough going over and then report back our findings.
Final Words on Our Way of Ranking
Honesty and clarity is important to us, we is why we are one hundred percent willing to admit that we are an affiliate site, which means we receive payment from the sites we mention. This does not mean, however, that we are willing to compromise our integrity. We never enter into financial agreements with sites that are of poor quality, that treat their customers unfairly or offer bogus bonuses that are not worth the computer bytes they are written with.
Our reviews are always honest, useful and you can gain valuable insights into a betting site's make up by reading them. We are not going to say a site doesn't charge fees for withdrawals if it does, or that their apps are fantastic if they repeatedly crash or make placing bets a nightmare.
We aim to be your number one evaluation resource for betting sites in the UK, and we hope you feel that's something we've already achieved.
Was this article helpful?