Do you know your football? Do you think you know your football, but you're struggling to break even with your football betting? Then perhaps you need the help of the best football tipsters today. These are the footie experts who really know the score – literally – when it comes to betting on football matches. This is your complete guide to football betting tipsters – the people you can follow to get your football predictions as accurate as possible.

Best Football Betting Tipsters Ranked
Here now are the best football betting tipsters ranked. Follow these tipsters to get the best football tips available anywhere.
SafeBettingSites – our exclusive free football tips Telegram channel
Predictology – tips and create your own football betting strategy
Winning Footy Tips – top track record of 12.87 percent ROI
Phil's Tips (Paddy Power) – tips from Liverpool legend Phil Thompson
Betwizards MaxBet – satisfaction is guaranteed!
Best Football Tips – live scores and footie betting articles
K%ck Off – has won over £10,000,000 from football betting tips!
Betfair – tips from Glenn Hoddle, Patrice Evra, Rivaldo and more
Footy Accumulators – the best football accumulator tips
Zenith (Tipstrr) – this tipster won £1,863.88 in one calendar month
Best Football Betting Tipsters Today
If you want to get the lowdown from the best betting tipsters today, here are what we think to be the most profitable football tipster sites and sources available today. Get the best football accumulator tips, correct score predictions and other football tips from expert tipsters all across the UK.
1. SafeBettingSites (Telegram)
No, we are no going to apologise for putting our own football betting tips service number one on our top ten list. We want you to get the best profits from your football betting, and the track record from our expert tipsters we feel cannot be beaten. Since our service launched we have become one of the most profitable football tipster telegram options available on the internet, and our daily football tips are the best you'll find anywhere. The best thing about our telegram channel? We provide free football betting tips every single day!
2. Predictology (Web)


Predictology is a football tips website that not only provides you with tips, it also allows you to create and test your own betting strategy based on a database of over 300,000 football matches. While not free to join, Predictology constantly refines its own prediction models so that you can see which have best track record in terms of predictability. You can also create and share your own strategies with your fellow Predictology users so you can become a profitable football tipster yourself.
3. Winning Footy Tips (Web)


Surely you cannot go wrong with a site called 'Winning Footie Tips' ? The annual track record of this site can be downloaded and viewed before you've signed up, so you can see just how profitable the people behind this site have been before creating and paying for your account. That strike rate of 51.22 percent may not sound too hot, but that has generated a return-on-investment of 12.87 percent, which is extremely good. If you had invested £1,000 in Winning Footy Tips when the site started in 2012, you'd have £3,355 today. Not a bad return for very little work!
4. Paddy Power Football Tips (Web)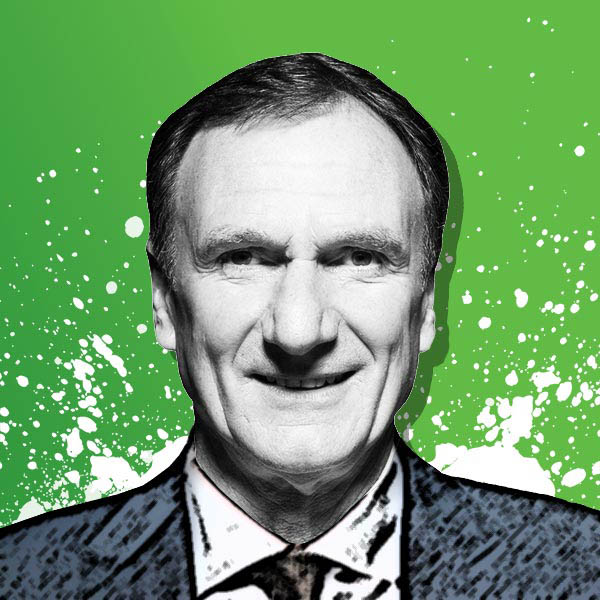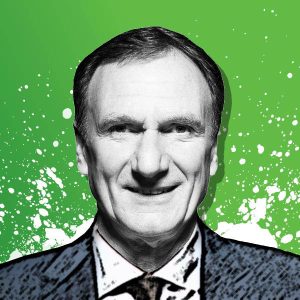 Only football fans of a certain vintage will remember Phil Thompson playing for Liverpool, and somehow winning 42 caps for England. Younger football fans will recall him as a mainstay for Soccer Saturday for 22 years. Well, now 'Thommo' is providing you with key football tips, courtesy of the sports betting site PaddyPower. 'Thommo's Tips' is a completely free service and you'll get tips for every week of the EPL and other top football competitions such as the UEFA Champions League.
5. Betwizards MaxBet (Telegram)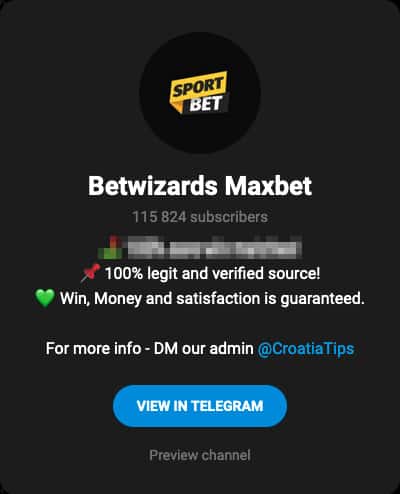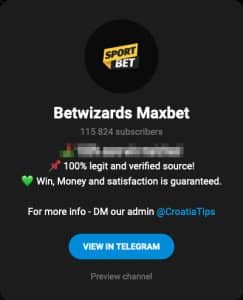 Back to Telegram for our next pick, Betwizards Maxbet. Although a good service for football betting tips, we think that the name is a bit of an over kill, as is their promise to provide '100% correct tips' (if this was true, we think they'd keep their tips to themselves!). This is a very good service though, and their track record consists of a long stream of profitable football tips. It's a very decent service, but not as profitable as some others.
6. Best Football Tips (Web)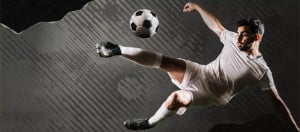 We can't really have the best football tips without a site called 'Best Football Tips'. Like many of the best football tipster sites, this site operates a two-tier system of free tips and paid tips. You can see how the site performs with the free tips before you decide to take the plunge and opt-in for the paid tips service. The site gives the views of expert tipsters for free, plus tips based on their mathematical model. There are also live scores and articles on the biggest up-and-coming football match-ups.
7. K%ck-Off (Web)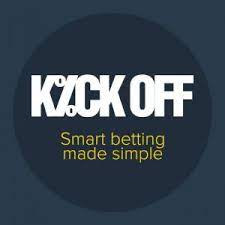 One of the best ways to get free football tips is to get them from your fellow football tipsters. You can do this at the KickOff, which boasts a top winnings track record in excess of £10,000,000. You can see the tips here for free but for the best predictions, you are going to have to pay, although there is a free trial available. You can follow the top tipsters at the site and copy their bets, or you can get in the tipping action yourself and see if you can gain traction up the tipping leaderboard.
8. Betfair (Telegram & Web)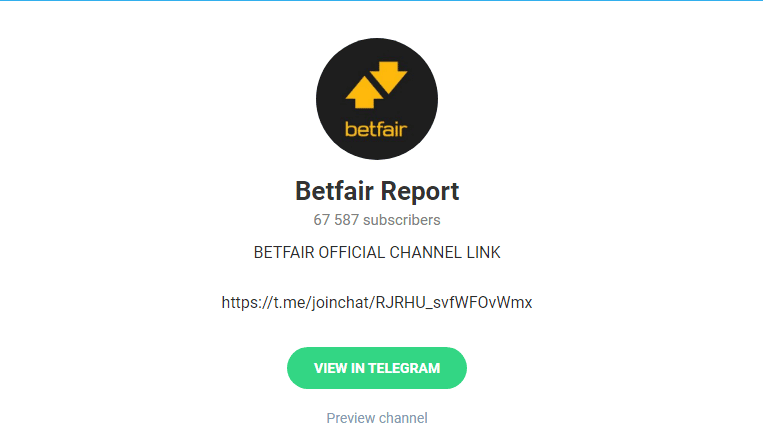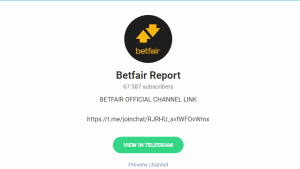 Betfair is our favourite betting exchange and is also a popular fixed odds betting site. It has its own football betting tips site and telegram channel, where you can gain the best football betting tips, straight from the bookies mouth. Among the stars sharing their football expertise are ex-England boss Glenn Hoddle, former Man United defender Patrice Evra and Brazilian legend Rivaldo. You'll get hot tips on all the best football leagues and competitions, all over the world.
9. Footy Accumulators (Web)
Most football fans who like a bet are keen to learn the best accumulator tips. Tips for accas are extremely valuable, as you could win a large amount of money by following the views of football betting tipsters for a very reasonable outlay. The football predictions at the Footy Accumulators site are centred around doubles, triples and accas, based on their football betting strategies that have proven continually successful in recent years.
10. Zenith (Tipstrr)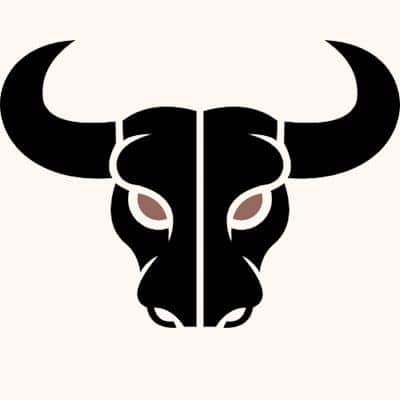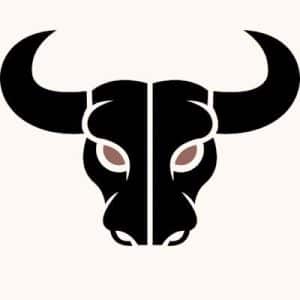 There are hundreds of football tips experts you can follow on Tipstrr, and for three years now Zenith has been one of the best. Since he (or she) joined Tipstrr, he has reigned in a total profit over £26,000, and that's over three years. This football tipping expert seldom has a bad month, and in May 2022 gained £1,863.88 in profits. You can see some of Zenith's tips for free, but to get the most from this profitable football tipster, you can sign up for their full tipping service for £19 a month.
How to Select the Best Football Betting Tipster
Some factors you need to consider when you are looking for the best football betting tipster are as follows:
Track Record: Most professional tipsters have a 'ready to download' excel file of their football betting track record. You can consult this to look at their betting history, but make sure you follow their bets in real time for at least a month to see how genuinely expertise they are.
Charges v Profit: Compare the fees charged (if they are not free) by a tipster with their historical profits. There is no point paying more for tips than you'll make from them.
Bets That Go Wrong: Upsets in football happen more often than you think. Look for a tipster who gets it wrong now and again, especially when it comes to red-hot favourites who came unstuck. Football tips from someone who is not always right are better than claims from someone who promises 100 percent success.
Give Me Da Money: If you are going to pay for tips, look to see how the tipster expects to be paid. Avoid any tipsters who asks to be sent money directly via PayPal 'friends and family' or Bitcoin. Paid tips on Tipstrr are a much safer idea.
Real Madras FC v Inter Miami: Look for tipsters with a successful track record of betting on 'obscure' matches and not just the big names. This shows dedication to the cause and a willingness to do their betting homework.
How are Football Betting Tips Made?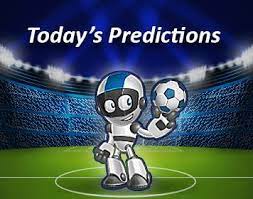 There are two ways – human and mathematical. A human tipster will simply use their football knowledge, analysing the latest matches and seeing which games are worthy of football betting tips. The advantages of this is that a human can take into account a team having injuries, suspensions, new players or managerial changes. All these factors will influence the football tips given.
The second of the most common football betting strategies is purely mathematical. The current and long term form of competing teams is calculated and then compared to the performances of similarly ranked teams in a vast database of matches. The positives of this is that a match can be evaluated in less than a second, and hundreds of matches can be analysed each day for the best daily football tips. The downside is that this model rarely reacts to events such as team having one or two key players missing through injury.
How do I Join a Football Betting Tipster?
In most cases, you can just visit the football betting site you are interested in and get football tips for free. You may have to sign up with them to get better tips, but that should be easy enough to do. Don't forget to check their track record before you decide to go for paid tips.
If you want to join a Telegram channel, then the process is a little more involved. Here we take you through the steps of joining our own SBS football betting tips service.
Step One: Head to the SBS Football Betting Tips Channel
Click here or on the link below to head to the SBS channel for football tips and horse racing tips.
If you don't have Telegram installed on your device, then a download link should appear as well. Install Telegram so that you can use it.
Step Two: Join the Channel
Click the 'Join Channel' button. This will open up Telegram and ask if you want to add Safe Betting Sites to the list of Telegram channels you already follow.
Step 3: Set Up Your Notification Alerts and Start Receiving Football Betting Tips
To get daily football betting tips, make sure you have notifications set correctly. When you install Telegram, it should ask if you want the software to send notifications when new content arrives in the channels you follow. If you have declined in the past, you can go into your phone settings and enable notifications for Telegram, making sure you never miss football betting tips from our expert tipsters.
Are Football Betting Tipsters Free?
Some are free, and some you have to pay for. Our Telegram service is completely free. If you are thinking about signing up for a paid service, make sure you can follow the service for free for a short period in real time (not just by viewing their track record, which could be fake). Then, if you think that number among the best football betting tipsters today, subscribe. Make sure you can cancel your subscription whenever you wish.
Types of Football Tipsters to Avoid
There are three types of football tipsters to avoid:
'Fixed Matches' – any tipster that claims that they have insider knowledge of matches being fixed. We are sure that some football matches are fixed, but how that information is then relayed to a random football predictions expert, we are unsure.
Nothing for Free, but Pay Me – you should never pay for football betting strategies tips if you cannot follow the football betting tipsters free tips for at least a month. Expert tipsters who ask for money up front without any free football tips available need to be avoided.
Twitter – dodgy football tipsters are all over Twitter. They post grainy videos of football betting sites on their laptops with post-it notes over their 'tips'. Never sign up for anyone who does this as respectible football betting tipsters do not resort to such tactics.
How to Follow our Football Betting Tips
It's easy to follow our football betting tips service. You can follow the sign up process above, or if you are familiar with Telegram just click on the link below to be taken through to our SBS football betting tips Telegram service.
Final Words
You are free of course to design your own football betting strategies, but if you want to become a profitable football tipster, then maybe it is better to get daily football tips from the best football betting tipsters today. Join up with our Telegram service for the best 1X2, correct score, football accumulator tips, BTTS and over/under football betting predictions, and get the best football predictions track record possible!
Do football tips services guarantee wins?
Some do, but they shouldn't. There is no way a football match should be defined as a guaranteed win. Any tipster who claims they know about 'fixed' matches should be avoided.
Can football tips help your football betting to become profitable?
There are no guarantees but following a football tipster with a proven tipping record gives you a good chance of being a profitable football tipster.
Can you make a living from football tipping?
We don't think so, unless you are very good at it! Even professional tipsters 'only' make £10,000 per year. Treat football betting winnings as additional income, not income you can live on.
Do only football betting tips sites exist?
No - horse racing betting tips sites are very popular, as are US sports tipping sites (based in the US, but available in the UK too). Some sites give betting tips for ALL sports.
Should I share my profitable football betting strategy?
That's up to you! If it is really good, then you might want to keep your expert betting tips to yourself. You could add to your profits though by signing up for a site such as Tipstrr and charging a small free for your tips.
Was this article helpful?