Apple Pay is one of the latest payment methods available to betting customers in the UK, having been founded in just 2014. Available on any Apple device, whether it be an iPhone, iPad or Apple Watch, Apple Pay betting sites make it possible to deposit and withdraw funds quickly, in a secure way and without incurring fees. So, is Apple Pay for you? This page will outline exactly how to use Apple Pay, as well as the best Apple Pay betting sites online today.
All
Cash Out
Derby betting
Enhanced Odds
Live Streaming
patent bet
Paypal
Placepot bet
Trixie
£30 Free Bet
Each Way Bet
Yankee bet
£5 Deposit
Free Spins
£20 Free Bet
£10 Free Bet
Free Bet
New!
More Filters

Why use Apple Pay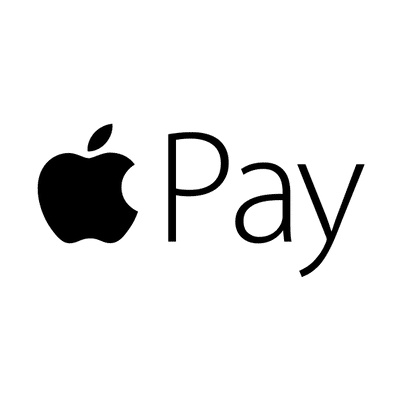 There are a number of reasons as to why Apple Pay has become one of the most popular payment methods for bettors. The overwhelming benefit of this method of payment is its simplicity. Payment can be processed in a matter of seconds at Apple Pay betting sites. The only thing needed is for punters to verify their payment. This can be achieved by using either touch ID or facial recognition. 
Meanwhile, deposits made using Apple Pay are instant, meaning that punters can take advantage of time sensitive markets. Is Apple Pay safe? Apple Pay has been proven to be one of the safest payment methods available today. A number of security measures have been built into the software and hardware. There are also no fees to worry about when operating on Apple Pay wagering sites, which cannot be said of other payment methods. 
Step-By-Step Guide on How to Use Apple Pay for Betting
Before you can start using Apple Pay to fund your sports betting activity, it is important to fully understand exactly how this payment option works. The following is a step by step guide explaining exactly how to deposit and withdraw funds at Apple Pay betting sites:
Step 1: Open a Apple Pay Account
Go to the wallet app on your iOS device and tap on the + icon. Add your chosen bank card, entering your security code in the process. Wait for your bank to verify your information, before tapping on the "Next" button.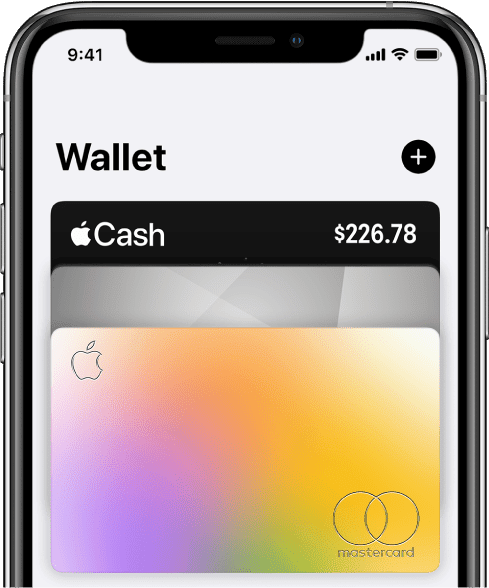 Step 2: Make a purchase
Ensure that your card has sufficient funds in order to be able to deposit money to your chosen Apple Pay betting site.
Step 3: Select Your Apple Pay Online Betting Site
Look through our recommended Apple Pay betting sites. Taking into account your wants and needs, decide which one is right for you. Having done so, complete the registration process and verify your new account.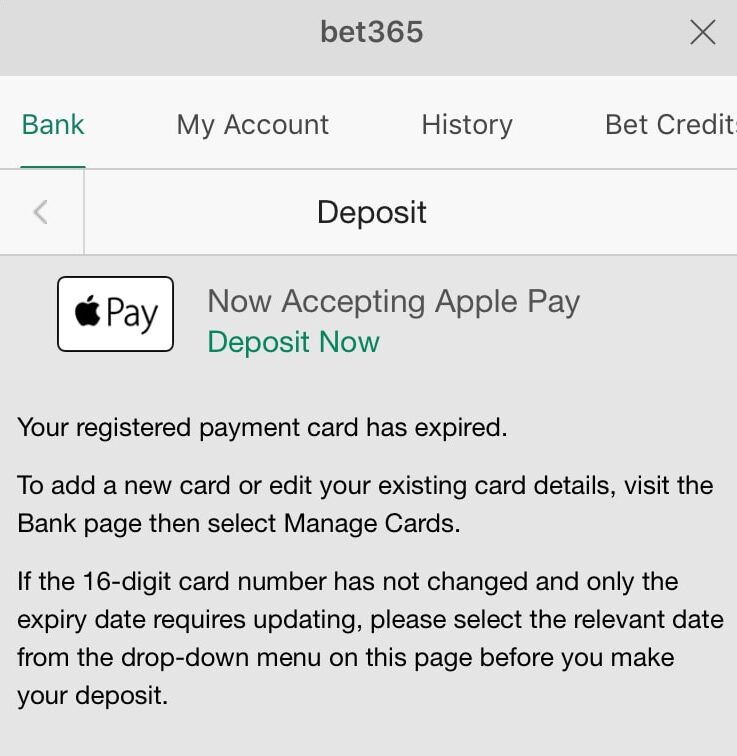 Step 4: Fund Your Betting Account
Log in to your bookie account, before entering the cashier page. Select Apple Pay as your chosen method of payment. Enter the amount in which you wish to deposit and confirm. Verify your payment using fingerprint/facial recognition or your passcode.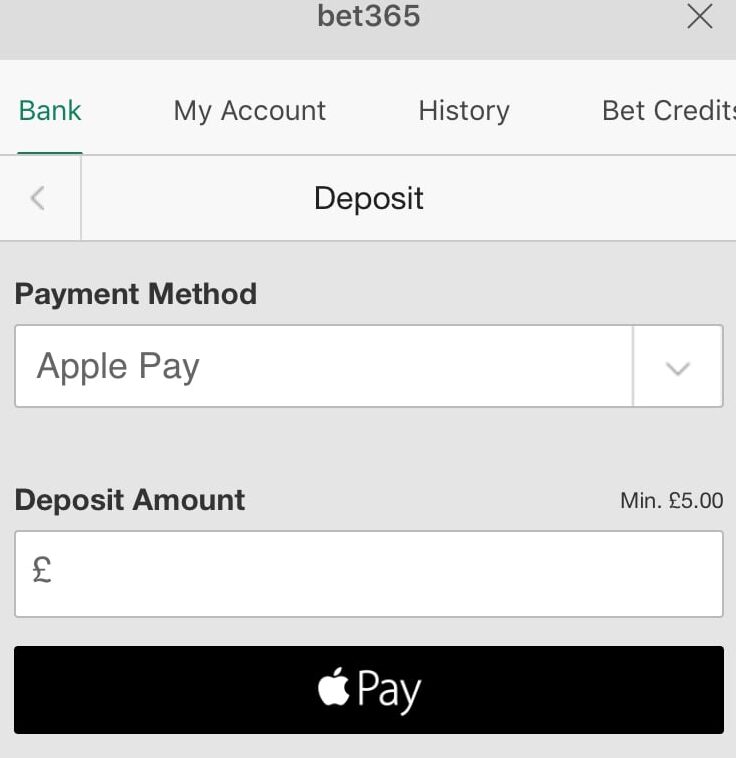 Step 5: How to/Can I Withdraw Funds to Apple Pay from a Betting Site?
It is worth noting that not all of our recommended Apple Pay betting sites currently offer withdrawals using this option. However, for those that do, withdrawals can be processed with relative ease. Simply enter the cashier page once again, before selecting the withdrawal option. Enter the amount you wish to withdraw, based on your available balance. Select Apple Pay. 
Step 6: How to Withdraw from Apple Pay to Your Bank (or Other Payment Method)
Once funds are in your Apple Pay account, they can be transferred to your bank or another payment method. Select your chosen bank card, before tapping on the "Transfer to Bank" option. Enter the amount and confirm your withdrawal using fingertip/face ID or passcode. This process is likely to take between 1-3 working days.
Apple Pay Fees, Limits & Processing Times
As we have already mentioned, one of the major benefits of signing up with Apple Pay betting sites is the lack of any fees involved. This means that punters can bet with 100% of the funds in which they deposit, with bookmakers covering any charges between the involved parties. In terms of Apple Pay limits, the minimum and maximum amounts should cater for most betting customers. 
The majority of our recommended Apple Pay betting sites offer deposits at just £5, while this can rise to as much as £99,000, although most set this at £5,000. Meanwhile, deposits made using Apple Pay are instant. Bookies who do offer withdrawals using this method of payment will likely take between 1-3 working days to process transactions.
Apple Pay Signup Bonuses and Free Bets
Bonuses and promotions are hugely important to online gambling customers nowadays. While they are not always worth taking advantage of, offers can be very beneficial. Each of our recommended bookmakers listed on this page offers some form of welcome offer, however only some have made them available to punters using this deposit method. The terms and conditions surrounding bonus and free bet offers are often strict. This is especially the case when it comes to payment methods. 
Withdrawal restrictions are often put in place, while first deposits have to be made by a debit card in many cases. So, for new customers in particular, be sure to check out the T&Cs before signing up at a sportsbook or online betting sites. Apple Pay deposits have been welcomed by bookies in this area more than e-wallets such as Skrill, PayPal and Neteller, and bank transfers, which rarely see punters qualify for rewards. As well as placing a qualifying bet or deposit, punters must also take into account any promo codes that may be in place. Full T&Cs apply in most cases.
Apple Pay Pros & Cons
As with any method of payment at betting sites, Apple Pay comes with its pros and cons. Having tested Apple Pay with a number of different bookies, the following are its main benefits and limitations:
What We Like:
Speed –

Deposits made using Apple Pay are instant. Meanwhile, withdrawals are also processed fairly quickly. As a result, there are no frustrating waiting periods for punters using this method of payment. 

Safety –

Using Apple Pay means that punters are not required to share their bank or card details with their bookie. This adds another layer of protection. Apple Pay also has a number of built-in security features. This includes two-factor authentication and encryption technology, reducing the risk of fraud.

Convenient –

Payments using Apple Pay can be processed in just a few taps of your mobile device. Apple Pay is quicker and more convenient than many other payment methods available in the UK today, including most e-wallets.

Fees –

Punters processing payments using Apple Pay will never incur any fees. 
What We Don't Like:
Withdrawals – Apple Pay is not a common method of withdrawal at UK betting sites. While a number of bookies have added it to their list of available withdrawal methods, it is still not possible to take home funds in this way in many cases.
Availability –

The majority of major online bookmakers now accept Apple Pay payments. However, it is still not as widely accepted as other payment methods. As a result, it is possible that you will sign up with a bookie, only to find that Apple Pay is not available. This makes it even more important to register with one of our recommended Apple Pay betting sites. Obviously, punters with an Android device will not be able to open an Apple wallet and link it to their bank account or Mastercard or Visa card.
Other Popular Betting Banking Methods in The UK

Bottom Line on Apple Pay Betting Sites
Apple Pay is certainly an attractive method of payment for betting customers. Its convenience, speed and safety make Apple Pay well worth considering, with an increasing number of bookies having added it to their list of available payment methods. While only available to iOS users, Apple Pay still caters for a huge number of betting customers. This modern method of depositing and withdrawing funds is only set to go from strength to strength, so get on the train now!
Apple Pay Betting Sites FAQ
What is the minimum deposit available through Apple Pay?
The majority of Apple Pay betting sites allow deposits to be made at as little as £5. However, the figure set can be higher with some bookies.
Are there any fees associated with Apple Pay payments?
No. All transactions processed using Apple Pay are completed without incurring any fees. This is one of the major benefits of using Apple Pay.
Is Apple Pay a method of payment available to sports betting customers in the UK?
Yes. The number of Apple Pay betting sites is increasing rapidly. Many of the leading operators in the UK have already added it to their list of accepted payment methods.
What is Apple Pay?
Apple Pay is a mobile payment system and digital wallet from Apple Inc. The service allows punters to make payments in person, via an iOS app and via the Safari browser.
Can I claim a welcome bonus when depositing using Apple Pay?
This depends on which online bookie you sign up with. Be sure to check out the terms and conditions surrounding a potential welcome bonus beforehand. Some deposits made using Apple Pay will be eligible, while others will not.
Was this article helpful?