Winning money is the main purpose of betting, and if there's one thing that annoys sports betting site users it's slow payments. On this page we will highlight fast withdrawal betting sites in the UK – the online bookies that don't hang around when honouring your payment requests.
We pick out the best fast payout UK bookies and also explain why fast withdrawal online bookies are important, and walk you through the entire cash out process.
All
£30 Free Bet
Cash Out
Derby betting
Each Way Bet
Live Streaming
patent bet
Paypal
Trixie
Yankee bet
Enhanced Odds
Placepot bet
£20 Free Bet
£5 Deposit
Free Spins
£50 Free Bet
£10 Free Bet
£40 Free Bet
More Filters
Best Fast Withdrawal Betting Sites Reviewed
Here were are going to drill a little deeper into betting sites with fast payout options, starting with we got 888 problems but slow withdrawals ain't one …
The Withdrawal Process at Betting Sites in the UK
The withdrawal process at even the best fast withdrawal sites in the UK can be quite time-consuming – or at least it may be the first time you withdraw. This is good though, as the initial withdrawal you make will make sure you are who you say you are. This security process is designed to stop other people from getting your account details and then syphoning away all the money from your account.
Sending your ID documents
The process for self-identification is different per site. Some sites use quite sophisticated software that will allow you to take a scan of your passport, driver's licence or some other form of ID using your phone or scanner. If the image is deemed to be of sufficient quality the software will be able to determine your ID without the need for human intervention at all.
Less-advanced sites will require you to send you ID document via the site itself or via a provided email address. As you might expect, this process takes a little longer, but you should have a decision within twenty-four hours.
Sending your proof of address
Some sites may require a proof of address as well as an ID document. This is often used to prove your current residency. In terms of the UK, you need to be a resident of the UK in order to play that sites that accept UK customers. This site will outline the 'proof of address' document that you need to send, which is usually a utility bill that is not older than three months. If this is a problem for you as, like the majority of people in the UK you have gone 'paperless' then you should be able to download a pdf version of a bank statement or utility bill that you can then send on.
Requesting your payment
Once you've been successfully identified you are now free to withdraw your funds. We have a detailed walk-through of how you can do this further down this page. You will need to head to the cashier, choose your withdrawal amount, choose your payment processor and request your withdrawal.
Waiting for the payment to be processed
The final step is just to wait for your money! The fastest sites will hand over your cash immediately, depending on the payment method you choose. Some sites will take less than four hours, and most less than 24 hours. Sites that take seven days to process debit card and eWallet withdrawals really should be avoided!
How to Cash Out a Fast Pay Out Betting Site
Here we are going to go through the withdrawal process, using an account at Betfair as an example.
Log in and head to the cashier

As you can see, we have a whopping £15.94 in our account to withdraw. To kick off the withdrawal process we just enter our withdrawal amount in the box 'Amount (£)'. Once this is done we can click 'Withdraw'. Note that our debit card is the only withdrawal method available to us, as that's the only method we've used for a deposit.
Wait for the money

If all is well, you will get some sort of acknowledging response, as we have done here. The money is being processed to our debit card, but will take between two and five days to arrive.
What You Need to Know About Payment Processing
Here now is your detailed section on payment processing at both fast withdrawal betting sites in the UK, and those that are significantly less speedy!
The Pending Period
Some sites will talk about a 'pending period'. This is the time between your withdrawal being requested, and the process beginning. The usual 'pending period' is between 24 and 72 hours – so why is it necessarily? The easy answer to this question is … it isn't!
Online bookies with a pending period simply want to keep hold of your money for as long as possible. If they have 10,000 players accounts with an average balance of £100, then that's a combined pot of £1,000,000. This money is held in a bank account, which earns interest. The longer they can keep your money, they more interest they earn!
Fortunately, fast withdrawal betting sites in the UK have come clean and ditched the pending period altogether!
Manual Flushing
Experienced sports betting sites users will remember manual flushing. This was another period added to the withdrawal process (or part of the pending period) during which punters could change their mind about a pending withdrawal and put the money back into their account.
Manual flushing at all UKGC-licensed gambling sites was banned in early 2021.
ID Documents
We've already outlined the type of ID document you need to instigate your first withdrawal at a site. Anything issued by your government will be enough for ID, and a utility bill less than three months old for proof of address (not always needed).
Minimum Withdrawal
Most sites will instigate a minimum withdrawal limit. As they have to absorb banking and processing costs when giving your money, they put such limits on to stop people from making multiple withdrawals of small amounts. For example, if the minimum withdrawal limit is £20 then that means the site would prefer you to make one withdrawal of £20 as opposed to four withdrawals of £5 as it costs them less in processing and banking fees.
Maximum Withdrawal
Some sites have a maximum withdrawal limit too. This will be along the lines of '£50,000 per day' or something, so if you have a big win in excess of £1 million don't expect to be able to withdraw all of it in a couple of minutes.
The thing to remember here is that online sportsbooks (especially ones such as bet365, Paddy Power, William Hill and Ladbrokes/Coral) are huge businesses with complex financial systems. It would be extremely tough for them to simply pay a customer £1 milllion in a matter of seconds which is why maximum withdrawal limits are in place.
If you really need your money quicker than maximum withdrawal limits allow then you can speak to the online bookie involved who will usually come to some sort of arrangement that's satisfying for both parties.
Fees
Nobody in sports betting land likes fees for depositing and withdrawing. All sportsbooks must pay fees to the organisations providing payment systems, including banks, eWallet companies and others. Most sportsbooks will absorb those fees when you deposit or withdraw, so there is no cost to yourself, but a few with pass those fees onto their customers.
We much prefer online sports betting sites that do not pass these fees on, and so does everyone else!
Payment Methods
One thing that has become common over the past five years is the rule that you can only withdraw to a payment method that you have previously used to make a deposit from. This just adds another layer of protection to your account, as it would be pointless for a scammer to withdraw your money to an account that's obviously yours (as you have made payments from it before).
You may ask the question – what if you've only ever deposited from a payment method that cannot be withdrawn to, such as Paysafecard? If you want to withdraw you'll have to make a deposit using a method where withdrawals are possible, or talk to the sports book who may allow you to withdraw via a bank transfer.
Bonus Requirements
At your sports betting site of choice it is probably best that you do not make a withdrawal while you are working through bonus requirements, such as wagering. Many T&Cs surrounding bonuses include clauses that mean any bonus you have or are currently using is declared null if you make a withdrawal before bonus requirements are complete, so be careful.
Naturally, and bonus winnings with wagering attached cannot be withdrawn until wagering has been completely fulfilled in line with the terms and conditions.
It Must Be Your Account
It should go without saying but you can only use your account(s) to find your betting account. Betting sites clamp down hard on people who attempt to use other people's cards/accounts to fund their sports betting, as such activity is criminal (even with the account holder's blessing) and sports betting sites have a legal obligation to make sure such activity does not take place.
Payment Lead Times
Sometimes payment lead times do not include weekends or bank holidays – if a payment time is three days and due to occur over a three-day bank holiday weekend then it will take six days to reach your account.
There are some sites though that will process payments over the weekend.
The Fastest Withdrawal Methods
Here are the fastest withdrawal methods available in the UK today. Please note that the speed in which withdrawals are processed depends upon the policy of the sports book you are withdrawing from.
Ewallets

Ewallets are generally the fastest withdrawal method, and some sites will process eWallet payments within a couple of hours. PayPal, Skrill and Neteller are the most popular eWallets at sportsbooks in the UK, followed by MuchBetter, Trustly and ecoPayz. Note that Paysafecard is an eVoucher scheme and is not available for withdrawals.
Debit Cards

Debits card withdrawals can be processed in as little as four hours, again depending upon the policy of the site from which you are withdrawing. UK banks are part of a fast payments network, so the ability of sites to process debit card payments quickly is readily available. Credit card deposits and withdrawals are not available in the UK.
The Others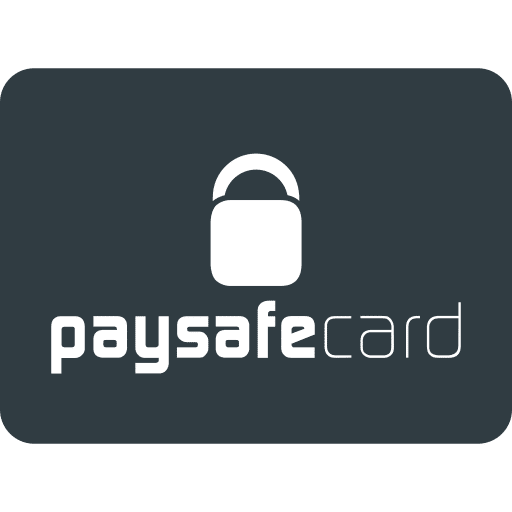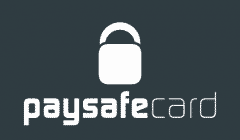 There are other withdrawal methods of course, but they can never be called 'fast' – no matter the policy of the online sports book bank transfers and wire transfers will always take between three and five days.
Any service that falls under the 'pay by phone bill' category is not available for withdrawals.
Fast Withdrawal Betting Sites for Mobile
Typically, there is no difference between withdrawing from a site if you do it on their desktop site or their mobile one even if you find a fast withdrawal betting app – the processes the site uses on each are the same. You may find it more convenient to withdraw by mobile though, as it only takes a few stabs of a finger and you'll probably already have your phone on you – a lot easier than powering up your PC or laptop.
On mobile too you usually have the option to pay by GooglePay or Apple Pay, or some other phone-based payment system. These though are customer-to-payment payment methods only. With GooglePay or Apple Pay you are authorising your phone to act as a contactless payment method, taking payments off of your device – you cannot accept payments via the same method. The only way you can withdraw via such a service would be for GooglePay or Apple Pay to issue a refund, which cannot be automated therefore is something betting sites do not do.
Best Fast Withdrawal Betting App Providers
888sport – Bet £10, Get £30 in free bets + £10 casino bonus
Bet365 – Bet £10 & Get £30 in free bets
Betfred – Bet £10 Get £60 in bonuses
Online Sportsbooks with Fast Payout Times
What Could Delay Your PayOut?
If you are making a legitimate withdrawal request, then all should be well. If there is anything even remotely 'dodgy' about your use of an online sportsbook, then the sports book in question will be looking into your account. This is to protect their own interests as if they don't do all they can to legitimise all their users they could face a heavy fine from the UKGC.
Remember that weekends and bank holidays do not usually count when a site gives you a withdrawal lead time estimate. A three day withdrawal can turn into a six day one at certain times.
Make sure all the details you provide are correct. If you've deposited with a debit card, and then that debit card has been replaced for whatever reason, you won't be able to withdraw to your new one until you've made a deposit with it.
Bottom Line
At betting sites, your winnings are YOUR money, and you have a right to get your hands on your cash as quickly as possible. This is why fast withdrawal betting sites in the UK are so important.
We hope we've helped by choosing the best fast withdrawal betting sites in the UK. If you like to get your hands on your money ASAP, then these are the fast payout betting sites you should stick with!
#1 Fast Withdrawal Bookie UK
Bet £10, Get £40 In Free Bets
Bet £10, Get £40 In Free Bets
Bet Builder, BetFeed & BetFinder tools
Large number of in-play football markets
Live football streaming available
9.3
Use bonus code
Copy
Claim bonus
18+ New customer offer. Min deposit £10 with promo code: GET40. A qualifying bet is a 'real money' stake of at least £10 using Bet Builder. Min odds 2/1 (3.0). Free Bets credited upon qualifying bet settlement, expire after 3 days and valid for football markets only. Free Bet stakes not included in returns. Withdrawal restrictions, payment methods, country &
full T&C's apply
.
BeGambleAware
FAQs
Why does my sportsbook charge me a fee for withdrawing?
Online sportsbooks, like all retailers, have to pay to use payment services. Most sportsbooks will absorb these fees themselves, but some will take fees from their customers. If you are not in favour of this policy, switch to one of our fast withdrawal betting sites UK users are not charged fees at.
Why are withdrawals so much slower than deposits?
There are no reasons why withdrawals are slower than deposits as the process is the same. It's just that sports books like to hang on to your money for as long as they can!
I have £10 in my account but the minimum withdrawal is £20. What do I do if I want to withdraw?
You can contact the site's support who may process your withdrawal. The withdrawal limit is designed to stop people from making frequent small withdrawals.
Surely cryptocurrencies would be the fastest payout method in the UK? Why no mention?
Indeed, betting sites with fast payout policies could offer 'instant' payouts with Bitcoin and others. Unfortunately there are no UK sports books that currently accept cryptocurrencies.
If I make a withdrawal request and then change my mind, can I cancel it?
No. Once you have instigated a withdrawal it cannot be cancelled or reversed, as per UKGC regulations.
Why do I have to send ID documents when I want to make a withdrawal?
It's a condition of having a UKGC licence that betting sites must take the necessary steps to firmly identify their customers. This is to prevent suspicious activities such as identity theft and money laundering.
Was this article helpful?