If you've ever used a UK gambling website, or heard some manner of gambling-related news, then you are probably aware of the UKGC. They are a Governmental department tasked with overseeing all gambling functions from betting to scratch cards and everything in between in the UK.
All gambling operations in the UK must follow a tight array of regulations, but there is one key UKGC regulation that cannot be deviated from – any body offering any form of gambling in the UK must have a UKGC licence. This is why the only sites you will ever find mentioned on our pages are those that are properly licensed and regulated by the UKGC.
The article will take a detailed look at the UKGC, including a delve into its history, why it was set up, what happened in the UK before its creation in regards to gambling, and what the UKGC has achieved since it was created in 2005.
Who are the UKGC?
The United Kingdom Gambling Commission is an independent government branch that is responsible for the supervision and regulation of most gambling-related activities in the UK. It was set up in 2005, mainly in response to the ever-growing proliferation of online gambling websites available to UK people. Prior to the advent of the internet, gambling was seen as something of a niche activity for people who wanted to use betting shops and real-world casinos. The advent of online gambling exposed to UK people to a degree of gambling that was previously unheralded. The Labour government at the time saw the need to protect people from the unlawful practices of some sites, and from themselves in terms of responsible gambling.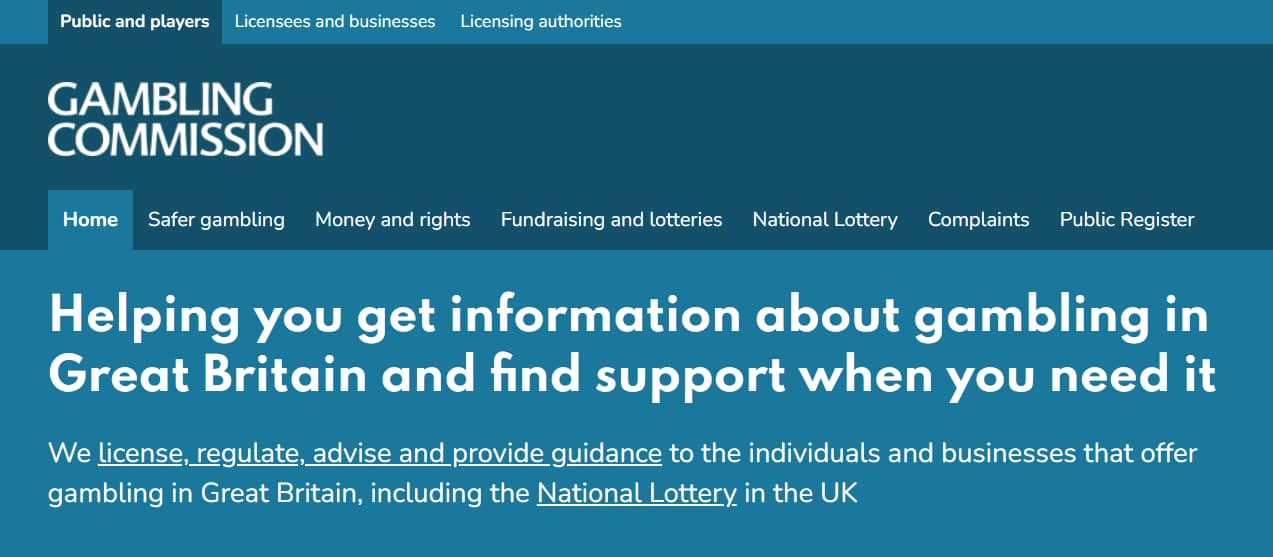 The UK had always prefered an open attitude towards gambling throughout the country's history, right up until the 1850s when most forms of gambling – for the hoi polloi at least – were banned. This ban was eased with the Betting and Gaming Act of 1960 which permitted bingo halls as well as off-course betting shops. A second act in 1968 paved the way for commercial casinos and the establishment of the Gaming Board for Great Britain by 1970. It was the responsibility of the GBGB to consider local licensing applications for real-world casinos, bingo halls and betting shops.
Despite legal frameworks being in place, prior to 2003 there existed no centralised body tasked with overseeing gambling functions across the United Kingdom. By 2003 though, the establishment of dozens of online casino and betting sites with licenses from places as diverse as Gibraltar, Alderney, Malta and Curaçao raised the question – should a centralised agency in the UK be established? An appointed advisory board reviewed the situation and confirmed that indeed, a UK gambling commission was required. A new gambling act was brought into law in 2005 and by 2007 the UKGC were in full operation, replacing completely the GBGB.
Currently based in Birmingham, the UKGC is a executive non-departmental public body sponsored by the Department for Culture, Media and Sport. This means they are not part of a government department, which in turn means they are an independent public entity and not under the control of the current ruling party, similar to the BBC or the Bank of England.
The forms of gambling that the UKGC oversees are as follows:
Amusement arcades
Betting shops
Casinos
External lottery managers
Gaming machine providers
Gambling software providers
Lottery operators
Remote gambling (online and by phone)
If anyone opens or runs a business that can be classified into any of the categories above, then they will need to apply for and gain a personal gambling or gambling operating licence from the UKGC. Failing to do so, or failing to adhere to the guidelines as dictated by the UKGC for licensees will likely result in the issuing of a fine, or prosecution.
What Does a UKGC Licence Guarantee You as a Player?
In short, protection. If you use any form of gambling business in the UK that does not have a UKGC licence, then you will have no legal protection should you encounter an issue. For example, if you win a large amount of money at an online casino but the casino refuses to pay out, you will have a much greater chance of securing your funds from a UKGC-licensed casino then you would from a non-UKGC licensed one. In addition, you can rest assured that any funds you feed into an online gambling site with a UKGC licence will not be using your cash for illicit activities such as money-laundering.
In addition, you will be protected from unhealthy gambling habits. For a start, if you are under 18 years of age you will find it impossible to join any online gambling site that has a UKGC licence. In addition, if you have been identified as a problem gambler, or if you have self-identified as a problem gambler and have been excluded or have self-excluded at a UKGC-licensed site you will find it impossible to join other sites, limiting the risk of self destructive behaviour.
Licensing and Regulation
The process of acquiring a UKGC licence and submitting to regulation is necessarily stringent, meaning that only dependable businesses are likely to be able to obtain a UKGC licence. The processes are outlined below:
Obtaining a UKGC Licence
You need to meet the following criteria in order to obtain a UKGC licence:
You must be over 18 years of age
You must be applying for a licence for a gambling activity that is regulated by the UKGC (arcade, betting shop, on-course betting provider, bingo, casino, gaming machine provider, gambling software provider, lottery, external lottery manager, remote gambling)
If you are a company, in a partnership or a sole trader, you must (or may need to, depending on your company's structure) supply an ownership structure diagram and details of the following: management structure, group structure, share certificates, articles of association, certificate of incorporation, constitution, memorandum of association, trust documents, partnership agreements, individual identity documents, policies and procedures, customer terms and conditions, rules of play, copies of gambling licences from other jurisdictions (if applicable), bank statements for all accounts for previous six months, business plan, audited accounts (if applicable), profit and loss projections for the next three years, proof of funding, credit report (non-UK based only), annual reports to regulators, annual returns, details of bonus/profit sharing schemes, list of individuals compensated over £200,000 in previous twelve months, insolvency/administration/liquidation reports (if applicable), personal management licence and supporting documents and a personal declaration from and supporting documents.
Additionally, for remote gambling a policies and procedures (remote technical standards & testing) document, gambling software supply details, software supply method and operational model map will be needed.
An application fee must be paid, the size of which depends upon your current or estimated gross gambling yield
Compliance and Enforcement
Compliance for UKGC gambling operators can be divided into three categories, with expectations in each category:
Social Responsibility
Gambling should be conducted in a fair and open way. Children and other vulnerable people should be protected from harm or exploitation. Gambling should be crime-free.
Services supplied by any multi-operator self-exclusion scheme should be routinely assessed.
Non-remote operators need to participate in multi-operator self-exclusion schemes.
Data must be supplied to the UKGC concerning any self-exclusion schemes that are operated.
Customer Interaction
Customers should be monitored (within reason) and interacted with in order to identify those who may be showing evidence of problematic gambling.
Policies must in place that prevent underage gambling.
Marketing, Advertising, and Terms & Conditions
All marketing and advertising material should comply with UK Advertising Codes as administered by the Advertising Standards Authority.
Self-excluded customers should not receive marketing materials.
Compliance with consumer protection laws is essential, as is the treatment of customers in a fair, open and transparent way extending to practices, terms and conditions.
The UKGC routinely monitors the companies to which it supplies licences. If failings are found in line with any of the compliance issues noted above, then the following enforcement options are available:
Fines
Licence levies
Licence suspensions
Licence being revoked
Player Protection and Responsible Gambling
The UKGC has always prioritised the importance of player protection, and the promotion of responsible gambling practices in the UK. As the current availability of gambling options in the UK is seemingly at an all-time high (mainly thanks to the internet), the UKGC has helped implement a number of initiatives aimed at ensuring the well-being of those who choose to gamble, and protecting individuals who are classed as vulnerable, and in particular those who are underage. Such initiatives include the provision of tools and resources aimed at preventing people from spending too much time or money gambling, as well as support functions for those that need help.
Such tools aim to enable gamblers to set their own limits and monitor their gambling activities. For instance, operators licensed by the UKGC are required to offer deposit limits, time limits, and reality checks to players, thus enabling them to control their spending and playing time. Additionally, operators must provide clear and comprehensive information about the risks and odds associated with gambling.
Self-Exclusion and GAMSTOP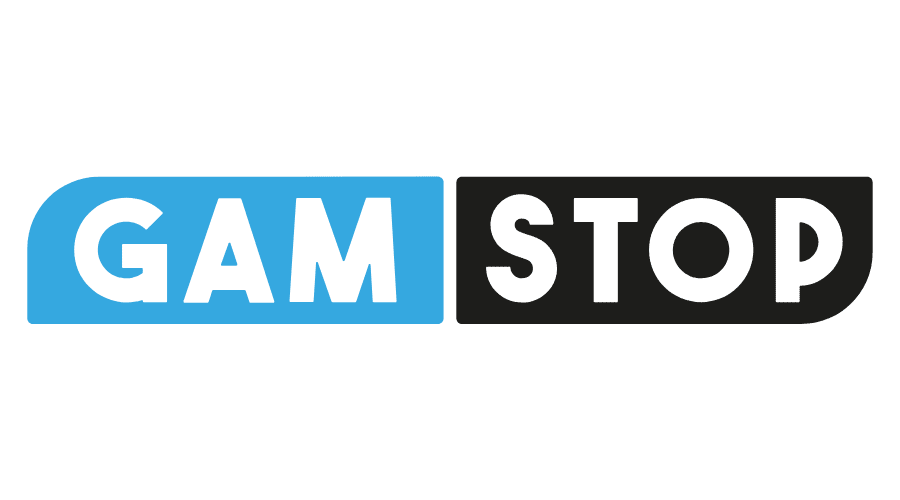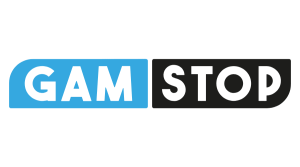 Self-exclusion is another important aspect of responsible gambling, and the UKGC has played a significant role in its implementation. Self-exclusion allows individuals to voluntarily exclude themselves from gambling activities for a specific period or indefinitely. The UKGC has worked with operators to establish the GAMSTOP self-exclusion scheme. GAMSTOP is a national online self-exclusion service that enables individuals to exclude themselves from all licensed gambling websites in the UK. It provides a centralised system that helps gamblers block access to gambling platforms and take a break from their gambling habits.
The benefits of the GAMSTOP self-exclusion scheme include it being a protective measure for those struggling with problematic gambling, or who feel (or are thought to be) at risk from developing problematic gambling tendencies. With this voluntary exclusion step, gamblers are able to take a break from their gambling activities, seek support and regain control, or elect to exclude themselves from such activities permanently. Furthermore, the scheme ensures a unified approach by involving multiple operators, making it more effective in preventing gambling-related harm.
Fairness and Consumer Protection
Two of the key responsibilities of the UKGC are to make sure that people who gamble can do so in a fair and safe manner, and make sure that consumers are afforded the levels of protection that naturally expect.
Ensuring Fairness in Gambling
One of the key ways the UKGC ensures fairness in gambling is through testing and auditing. The commission requires all UKGC-regulated operators to undergo regular testing by independent third-party testing agencies. Such agencies, such as eCOGRA (e-Commerce Online Gambling Regulation & Assurance) assess a software provider's games to ensure that they meet expected standards when it comes to randomness. Not only is this to avoid software from being biased against the player, it is also to ensure that the software's RNG (random number generator) elements successfullt generate numbers with an acceptable level of randomness. Computers cannot achieve the same level of randomness as the spin of a roulette wheel, or the shuffling of a pack of cards, therefore it is important that a tolerable level of randomness is achieved.
Dispute Resolution and Complaints
Playing at UKGC-regulated operators is of utmost importance for players who value fairness and consumer protection. When making the choice of playing at a UKGC-licensed operator, it is vital that players are confident that their consumer rights are protected, and that any disputes (such as the non-payment of winnings, or accounts being closed or limited without a reason given) will be dealt with fairly, and in an acceptable time-frame.
The UKGC has set into place a detailed dispute resolution process. If someone encounters an issue with a site, then they are encouraged to resolve the dispute with the site's operator. If such a tactic fails to bring satisfaction, then the UKGC can supply details of an independent Alternative Dispute Resolution (ADR) that can be brought in to help with the issue. These ADR providers act as impartial mediators, facilitating communication between the player and the operator to find a fair resolution.
When encountering issues with a UKGC-licensed operator, players should follow a few essential steps. Firstly, they should maintain clear records of all communication with the operator and any relevant evidence to support their claim. Secondly, players should contact the operator's customer support and outline their complaint in detail. If the operator fails to address the issue satisfactorily, players can then escalate the complaint to the appropriate ADR provider, providing them with the necessary documentation.
Advertising And Marketing Guidelines
The advertising of gambling services is crucial in the UK, which is why it falls under the UKGC's remit. Advertising and marketing can be a seen as an important issue, as making gambling 'attractive' may sway people who would not normally think about gambling into joining a betting or casino site and then losing money and time as they cannot manage their gambling habits effectively. It is therefore important that a balance be struck between a site or gambling function advertising itself in order to maintain a competitive edge and therefore remain in business, and encouraging gambling beyond what is deemed acceptable.
Advertising Regulations
The UKGC has set guidelines and restrictions for gambling advertisements to promote responsible gambling and protect consumers. These regulations include requirements for clear and transparent communication of terms and conditions, responsible gambling messages, and age restrictions. Advertisements must not be misleading, exaggerate the chances of winning, or target vulnerable individuals. They should also not be displayed in a way that appeals to minors or be associated with irresponsible behaviour. One of the key focuses of the UKGC is the protection of vulnerable groups from targeted gambling advertisements. Vulnerable groups include individuals with gambling addictions, those experiencing financial difficulties and people who are underage. The UKGC takes measures to prevent underage gambling by requiring age verification processes and ensuring that advertisements do not appeal to or target minors. Advertisements must not be placed in media outlets or platforms where the majority of the audience is under 18 years of age.
Protection Of Vulnerable Groups
To protect individuals at risk, the UKGC also encourages operators to incorporate responsible gambling messages and resources in their advertisements. These messages promote responsible gambling behaviours, provide information on how to seek help for gambling-related issues, and include helpline numbers for problem gambling support services. By implementing these advertising regulations and guidelines, the UKGC aims to create a safer and more responsible gambling environment. The focus on protecting vulnerable groups and preventing underage gambling underscores the commission's commitment to consumer protection and responsible gambling practices.
UKGC Timeline
1849 – the first legislation is brought in to ban most forms of gambling.
1960 – gambling laws are relaxed to allow the creation of licensed betting shops.
1963 – The Betting, Lotteries and Gambling Act is brought in to clarify and repel laws on gambling, including betting and lotteries.
1968 – further updates allow for the creation of the Gaming Board for Great Britain to respond to local applications for licensed gambling venues for bingo, casinos and betting shops.
2005 – complete overhaul of the 1969 gambling act which defined the necessity for a national UK gambling regulatory body, leading to the creation of the United Kingdom Gambling Commission.
2014 – the UKGC decrees that all gambling operators who accept UK-based customers must hold a UKGC licence, and must pay the UK Government a 15 percent duty on gross gambling profits. Several operators suspend UK operations over the next few years.
2018 – new regulations come into force, allowing customers access to their deposit records for a minimum of twelve months, and the ability to set deposit limits.
2020 – the use of credit cards at UKGC-licensed sites is prohibited
2021 – reverse withdrawals are banned at UKGC-licensed sites is prohibited
2022 – The UKGC fines the Entain group (owners of Coral, Ladbrokes and others) a record £17 million for regulatory failings
2023 – a new record fine is issued for the William Hill Group, with the UKGC admitting they came very close to suspending the group's licence because of regulatory failures
2023 – a new white paper is published, outlining the largest set of reforms ever to the regulationS and legislation governing the UK's gambling sector
UKGC Results
The UKGC does more than simply issue licences and monitor licensed sites. It also conducts surveys to evaluate the current gambling picture in the UK so that trends can be noticed and any necessary concerns addressed. As well as betting sites and online casinos, plus a number of real world causes, the UKGC makes sure that the National Lottery (and its associated plethora of mini games and scratch cards) is managed fairly by the Camelot Group, including the expected distribution of funds to good causes.
Any notiON that the UKGC is simply a governmental box-ticking exercise have been dispelled by the regular series of fines that the commission have handed out to groups who have failed – either purposefully or due to neglect – to adhere to the expectations of being granted a licence. Some of the largest fines issued by the UKGC are as follows:
£19.2 million (March 2023) – William Hill Group for social responsibility and anti-money laundering failures
£17 million (August 2022) – Entain for social responsibility and anti-money laundering failures
£9.4 million (March 2022) – 888 for social responsibility and anti-money laundering failures
£7.1 million (March 2023) – 32Red and Platinum Gaming for social responsibility and anti-money laundering failures
£7.1 million (November 2018) – Daub Alderney for money laundering and the protection of vulnerable consumer failures
£6.1 million (January 2024) –  Touch Gaming for social responsibility and anti-money laundering failures
£3.8 million (January 2022) and licence suspension – Genesis Global for multiple failures
£3.15 million (March 2022) – Camelot UK Limited for failures linked to the group's mobile app
How to Contact the UKGC
The best way to contact the UKGC for whatever reason is via their website, which is available here.
If you want to check the current status of the licence for any gambling site or company, then you can do that via the UKGC's site here. Note that in the spirit of openness, the licence details of any UKGC-issued licence will be available at all times, so if you are unable to find details about a specific licence (via its five digit licence number) at the UKGC's site, then it means that the licence does not exist.
You can also follow the UGKC on Twitter, Linkedin and YouTube.
A Word on the UK Gambling White Paper
In April 2023, the UKGC published 'High stakes: gambling reform for the digital age", a white paper aimed at making improvements to the UK's gambling landscape to increase levels of help for problem gamblers, and to deal with issues that the current high levels of exposure of vulnerable people to gambling options were causing. You can read the white paper in full here.
Among the recommendations published were an increase on the affordability checks of specific individuals who reach prescribed thresholds in gambling losses, the mandatory setting of deposit limits (which currently are optional), an increase in operator taxation to fund problematic gambling research and support, the mandatory setting of stake limits for online casino games and tighter controls on the industry as a whole by the UKGC.
It seems likely that all recommendations will eventually be put into place, with the UKGC saying that over 60 objectives will be set in motion, and completion taking 'a number of years'. Some recommendations, such as stake limits and the mandatory requirement of the setting of betting limits, seem likely to come in sooner rather than later.
Conclusion
The guidelines set by the UKGC are designed to keep consumers safe, and to promote responsible gambling practices. It is important that all users of gambling sites, products and operators familiarise themselves with the UKGC's principles, so to protect their own well-being, to recognise undesirable gambling trends, and to contribute to the overall suitability of gambling in the UK.
SafebettingSites is a platform that advocates for responsible gambling and exclusively recommends licensed operators. This commitment to player safety and responsible gambling aligns perfectly with the principles outlined by the UKGC. By choosing to play at licensed operators, individuals can have peace of mind knowing that their personal and financial information is secure, games are fair, and support services are readily available.
However, remember that responsible gambling is a shared responsibility. By staying informed, setting limits, and seeking help when needed, we can ensure that our gambling experiences remain enjoyable and avoid potential harm. SafebettingSites is here to support and guide players towards a safe and responsible gambling journey.
Was this article helpful?