One of the most popular platforms for horse racing tips today is Telegram. This messaging app allows people to become part of group chats where every topic under the sun is discussed.
Many of the best horse racing tipsters have their own Telegram channels. Many of them are free to join, while certain tipsters will only permit entry for a fee. The goal of this guide is to take you through the best groups for horse racing tips on Telegram. 
Best Horse Racing Telegram Tips Groups
While there are hundreds of different tipster channels on Telegram, not all of them are worth checking out. The cream naturally rises to the top, with only a small portion of these channels being worth your time. Following extensive research and testing, we have compiled a list of the best channels for horse racing tips on Telegram:
Star Tipster on Telegram: Proven Horse Racing Tipsters
Crypto Sports Tips: A Growing Channel With Carefully Crafted Horse Racing Picks and Top Odds
SafeBettingSites Telegram Channel: Quality Tips Over Quantity
Betwizards Maxbet: Big Focus on UK Races
Toss Match Prediction: Covers All Angles
22bet Telegram Group: Focuses on Short-Price Tips
Betting Hub Racing Tips: Check Out the Logic Behind Each Tip
Papa Smurf's Racing Tips: Plenty of Interesting Combo Bets
Quick Reviews of the Best Telegram Horse Racing Tips Channels 
If you are looking to trust the horse racing tips on a Telegram channel, you will want to know some background of the people providing the tips. There are many wannabe tipsters out there who are to be avoided.
We have taken the time to review some of the very best horse racing tips Telegram channels. This means that you'll be able to quickly see what a given Telegram channel is about and if it aligns with your needs. Without further ado, here are the reviews of the best horse racing tips Telegram channels:
1. Star Tipster on Telegram
The track record of Star Tipster alone means their top dogs for Telegram horse racing tips today. Already boasting a massive £10,000 profit off a point stake of £10 per wager, they have established themselves as a go-to source for punters that like to bet on horses.
Proof of this comes from the fact that for 29 consecutive months, Star Tipster picks are winning people money. They also have 64 profitable months since launch, and that will only go up in the future. Star Tipster are a free horse racing tips Telegram channel that also offers a subscription service.
You can get free access that to all of those recommended punts for seven days. If you want a subscription to Star Tipster, then this is very reasonably priced at just £9.99 a month. Given the above massive profits, this could prove a wise investment and they are our number one channel.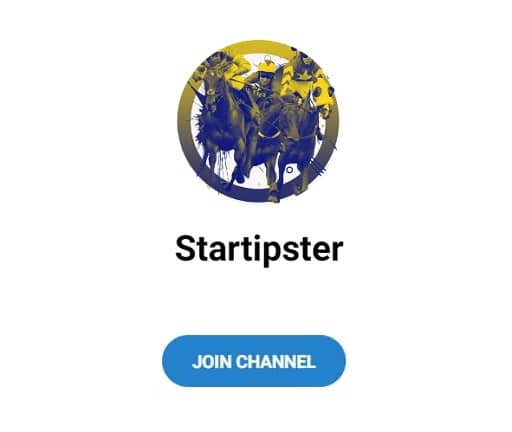 2. SafeBettingSites Telegram Channel
While horse racing tips Telegram channels have been doing the rounds for many years, a lot of them were half-hearted efforts. One of the channels that really turned the tables when it first went live was from SafeBettingSites (SBS).
You'll get access to new tips on a daily basis when it comes to the SBS channel. Unlike some channels that provide endless tips on a given day, SBS focuses more on quality. This is why there will only be a few tips provided each day.
The results speak for themselves, with the SBS tipsters having a proven track record of producing winning tips at good odds for a wide array of sports, including horse racing. VIP members of the SBS channel get access to some additional tips, which can be very beneficial for people who like having an array of betting options.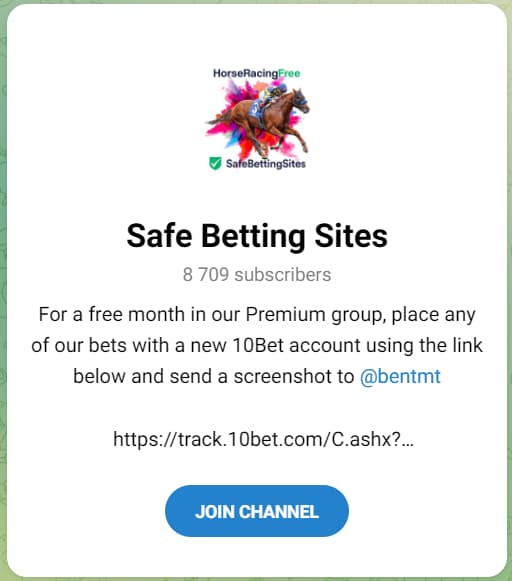 3. Betwizards Maxbet 
Another major Telegram betting tips channel is Betwizards Maxbet. This is a UK-based channel, so it will be relevant to people who are living in the region. There is both a range of free betting tips you can access, as well as a VIP offering if you pay a subscription fee.
This channel has a big focus on forecasting winners, no matter the price. That's why you'll see a lot more short-priced tips on this channel than what you might usually see elsewhere.
As well as horse racing, there is a big emphasis on the likes of football, tennis, basketball, and cricket. While the best tips tend to be behind the paywall, you can dip your toes in with the free tips initially. 
4. Toss Match Prediction
Once again, there is no direct affiliation with any bookie, but the tipsters in this Telegram channel will usually only display odds from the UK sports betting offering. This channel really covers a huge range of different sports and even specialty betting markets.
This offering has some very consistent tips and has both a free section and a VIP subscription side of the offering. You have the option to quickly preview the channel before committing straight away, which is ideal. One of the commonly seen aspects is each way horse racing bets at decent odds.
5. 22bet Telegram Channel
22bet is a global sports betting site that caters to a huge audience of bettors. It has a reputation for offering one of the biggest ranges of betting markets around. This 22bet Telegram group focuses on markets that 22bet offers.
There is not just a focus on UK sporting events, but those taking place all across the world. This includes races taking place at home and further afield. It is another group that often focuses on short price tips. Things are usually kept fresh, which means that you won't be constantly placing the same types of bets every single day.
6. Betting Hub Racing Tips
The Betting Hub Racing Tips takes an interesting approach to proceedings. Following on from its successful football betting tips Telegram channel, it has now entered the horse racing space.
There are free tipster tournaments regularly taking place, as well as racing tips being provided on a very frequent basis. You can even see all of the research behind the tips, allowing you to see the logic behind each and every wager.
7. Papa Smurf's Racing Tips
While these tips are not really coming on a daily basis when you are a part of the free-to-join Telegram channel, there is a solid level of consistency. The results have been decent in recent times, with this tipster being particularly fond of small combo bets as opposed to just sticking with single bets all of the time.
Why Join a Telegram Channel for Horse Racing Betting Tips? 
There are a few different reasons why people end up joining a horse racing tips Telegram channel. The most obvious answer is that it is a great way for you to get access to tips from experienced tipsters. Many betting experts and professionals use Telegram as a way to quickly distribute their tips.
Some will do so for free, while others will charge a fee for people to get access to the Telegram channel. Rather than just seeing a tip on Twitter or Facebook, you will often get extra information as to why the tipster is going with a certain selection, which will give bettors a bit more peace of mind.
You also are able to get instant push notifications from Telegram channels if you wish. This means that you will be alerted as soon as a new tip goes live. This allows you to get it placed as quickly as possible, allowing you to lock in good odds and not miss out on potentially profitable opportunities. 
Choosing the Best Telegram Channel for Horse Racing Tips
Just like with anything, there are going to be good and bad horse racing tips Telegram channels. It can be hard to figure out which are worthwhile and which should be avoided. Here are a couple of things to keep in mind when going through the various Telegram horse racing tips channels: 
Look at the Track Record 
Any legit tipster will be transparent about the success of their tips. They will likely showcase their profit/loss on their profile. If you don't see any record of this figure or you want to see for yourself what the return has been recently, you can simply look back on the recent tips to see what sort of return you would have gotten if you were on these selections.
Assess the Reputation
Just because a horse racing betting tips Telegram channel has a lot of followers doesn't mean that the tips will be worthwhile following. It is a good idea to take some time to look around on social media and forums to see what people are saying about a given Telegram tipping channel. If there are any red flags, they will likely pop up at this point.
Do a Trial Run
Once you are considering following a given tipster's selections, you can also do a trial run without putting any real money on the line. You can follow the tips for a certain period, such as a week, and keep a note of what sort of results you would have gotten off the back of these wagers. If you like what you see, then you can proceed to make real money wagers.
Best Telegram Horse Racing Tips Channels Per Category 
There are certain horse racing Telegram groups that will specialize in certain types of bets, while others will take a more rounded approach. One channel might specialize in combo bets, while others will focus only on UK races.
Whatever the case might be, it is a good idea to familiarize yourself with where a given channel places its attention. Here is a quick look at the best horse racing tips Telegram channels by category:
Who Are the Best Horse Racing Tipsters on Telegram?
The list of best tipsters on Telegram for horse racing can change over time. New tipsters can enter the fray and older tipsters can lose their touch and edge. Here is a look at some of the best horse racing tipsters that are currently on Telegram:
Telegram Channel Rules and Etiquette for Horse Racing? 
Every Telegram horse racing betting tips channel is going to have its own set of rules. There will be some channels that encourage engagement and conversation, while others will only see the tipsters posting. Many Telegram channels will have a list of channel rules in their description.
As soon as you join a channel, you should read any rulesets that have been provided. It's a good idea to watch what other people are doing before you start to get involved with sporting or interact with a given channel. This is usually the best approach to take when joining a channel for the first time.
How to Join a Telegram Group 
If you've never used Telegram before, then you might be wondering about the process of joining a betting tips channel. Thankfully, there is not much that you need to do to get started. You'll soon be up and running with your own collection of Telegram channels. Here are the main steps that you'll need to follow: 
Step 1: Download the Telegram App


The first step will be downloading the Telegram app to your phone. You'll find it on the various app stores. Once you've downloaded the app, you just need to enter your phone number and name, as well as enter the code you have been sent via SMS. Once you have done so, you'll be able to start joining channels. 
Step 2: Find a Channel to Join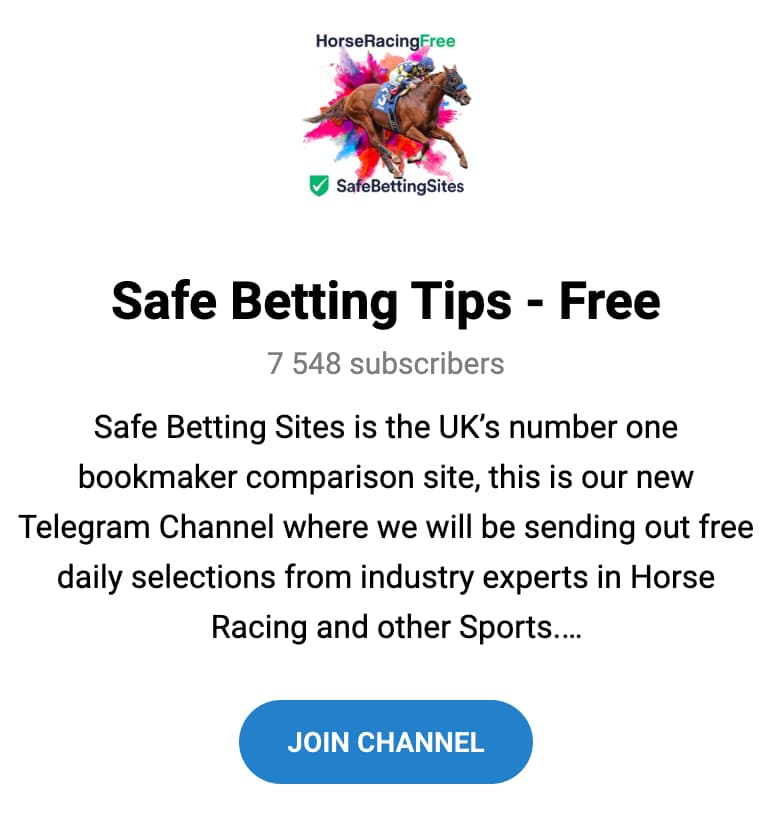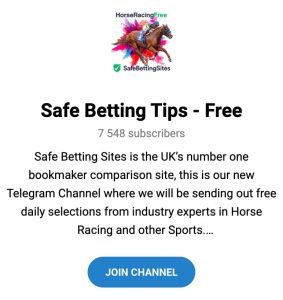 Now that you have Telegram set up, you can choose one of the horse racing tips Telegram channels outlined in this guide to join. Once you decide on a channel, enter its name in the app's search bar. Press the 'Join' button and you're good to go. You'll be able to see the past history of messages, as well as get all of the latest messages that are posted. 
Step 3: Set Up Notifications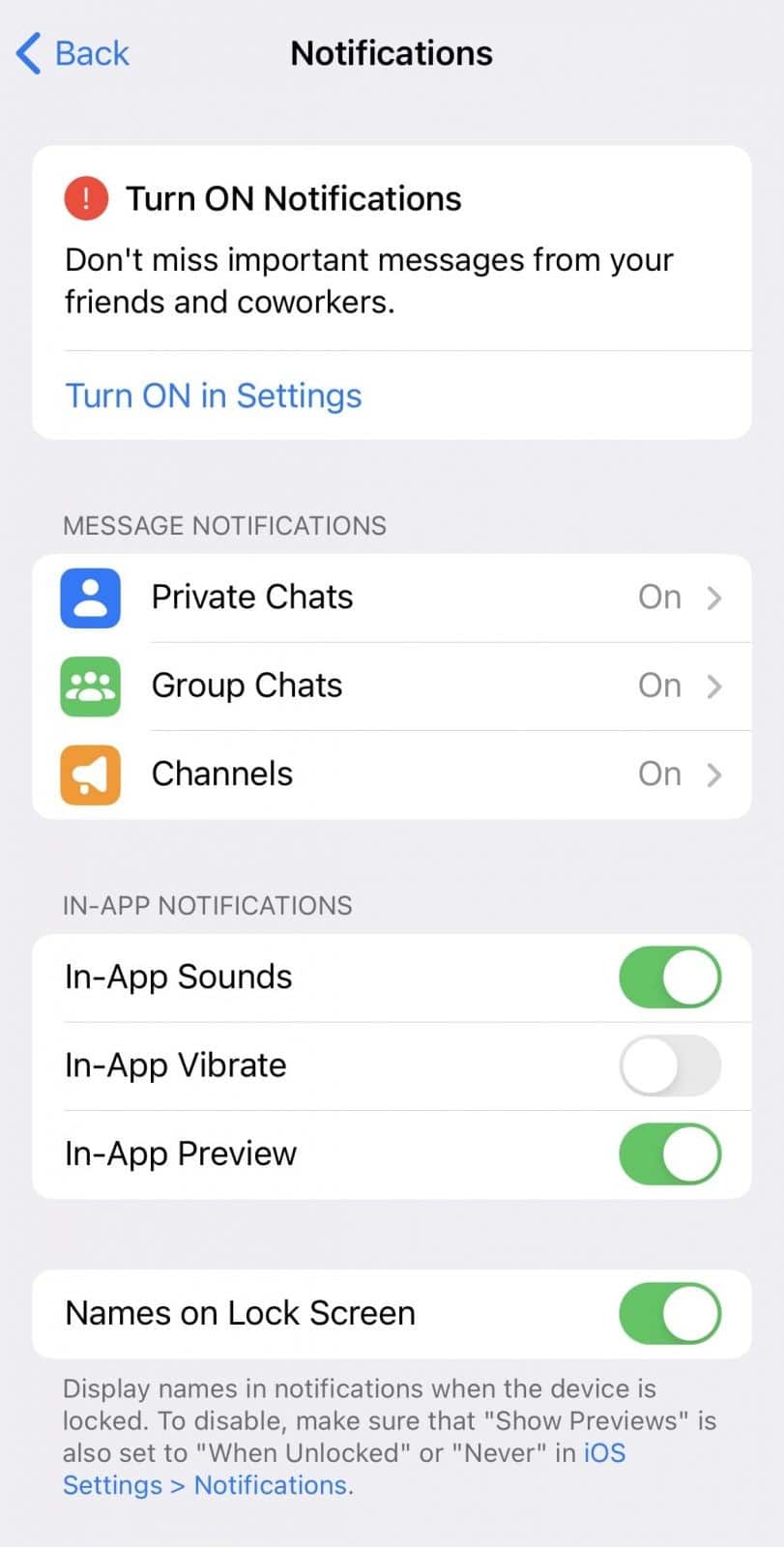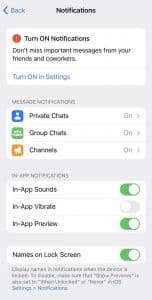 Now that you have followed the betting tips channel, you will receive the freshest tips as they go live. To make sure that you are instantly getting altered to the latest tips, you can set up push notifications. This means that your phone will get an alert when there is a new post. 
Bottom Line
Every punter is looking for an edge. While not every tipster is going to be worthwhile following, there are some that have proven over the course of time that they can consistently offer solid returns to punters.
Now that you have learned about the great potential of the leading horse racing betting tips Telegram channels, you can start off on a new exciting journey. We wish you all of the very best of success in your horse racing betting journey.
Top Rated Horse Racing Bookmaker In The UK
50% Welcome Offer Up To £50
50% Welcome Offer Up To £50
Has been in operation since 2003 - over 20 years!
Up to 100% boost on winning accumulators
Clean & tidy site, looks great on mobile devices
9.8
Use bonus code
Copy
Visit Site
New bettors; Code PLAY10; Wager deposit & bonus 8x; Max qualifying bet stake=initial bonus; Valid 60 days; Min odds, bet and payment method exclusions apply; T&C apply; 18+
More On Horse Racing
FAQs
What is the best channel for horse racing tips on Telegram?
This completely depends on what your respective needs are. Certain people will have preferences regarding the types of tips that they receive. For example, some will want to only receive short-priced tips, while others will be looking for combo bet advice. There are plenty of great options outlined in this guide.
Where can I find free horse racing tips on Telegram?
There are loads of different Telegram horse racing tips channels for you to choose between. If you don't want to join one of the channels outlined in this guide, you can go to the Telegram app and search for other horse racing tips channels.
What is the best Telegram channel for horse racing betting?
There are tons of great Telegram channels for horse racing betting. Some of these channels are named after leading online bookmakers like Betway. Oftentimes, the provider of the tips in these channels will have a relationship with those operators and the odds that they post will come for that respective offering.
Who is the best horse racing tipster on Telegram?
The answer to this question can change regularly over the course of time. Some tipsters will go through particularly hot or cold streaks. It is a good idea to look for those tipsters that have a proven track record over a long time period. Those Telegram channels outlined in this guide have a solid record of rewarding their followers, so you probably won't go too far wrong by joining one of these channels.
Was this article helpful?