When you're using an online bookmaker or a casino app on your phone, if you scroll down to the bottom of any page you will no doubt encounter the 'GAMSTOP' logo. If you've ever wondered whom GAMSTOP are, and why they are so important when it comes to responsible gambling in the UK, then this is the page for you. We'll explain all about GAMSTOP, what they do, and how they could help you if you find that you are gambling too much, or too often.
What is GAMSTOP and how it works
GAMSTOP is a free software tool that is run and administered by the National Online Self Exclusion Scheme Limited in the UK, whom themselves are based in Harrogate in England. GAMSTOP is a private not-for-profit company that was founded in 2016, and was created by the United Kingdom Gambling Commission. They are funded by the UKGC.

All gambling sites in the UK that have a licence granted to them by the UKGC – which is a legal requirement for any gambling site that accepts players from the UK – must partake in the GAMSTOP scheme, and indicate they do so by displaying the GAMSTOP logo on the pages of their site and any apps they provide. The sites themselves do not have anything to do with the administration of GAMSTOP itself, but they are forced to share user registration data with GAMSTOP in order to verify the ID (as much as is possible) of anyone who tries to open an account at a UKGC-licensed gambling service provider.
GAMSTOP is a self-exclusion scheme. By applying directly to GAMSTOP, a person is asking that all their currently-active accounts at UKGC-licensed betting sites be suspended, and that they be prevented from opening new accounts at other UKGC-licensed sites.
This suspension can be for a limited period, or indefinitely. When the self-exclusion period is over, the ban is not lifted automatically. The person who self-excluded will be required to apply to GAMSTOP to have their self-exclusion ban lifted. This non-automatic cancellation of a self-exclusion period allows an individual to self-exclude permanently if they so wish.
When someone elects to self-exclude, it is suggested that they give GAMSTOP as much information as possible to identify them. This information includes, but is not limited to the following:
Full names, and any 'fake' names that have been used
Date of birth, and any false dates of birth that have been used
All addresses, including past and temporary address
All credit and debit card numbers that have been used to make or receive payments
All bank account numbers that have been used to make or receive payments
All eWallet account names (PayPal, Skrill, Neteller etc) that have been used to make or receive payments
All email addresses that have been for registration or for marketing purposes
Any telephone numbers that have submitted to online gambling sites in the UK
An other identifying pieces of information, such as driving licence numbers, passport numbers, Government-issued ID numbers and anything else that is relevant
GAMSTOP will ask for proof that these items of information are correct, including image scans, document scans and confirmation emails. This is to prevent the malicious use of GAMSTOP in order to prevent someone else from adding a third party to the GAMSTOP database.
Once all the information has been gathered and ratified, it is entered into the GAMSTOP database of self-excluded individuals. All UKGC-licensed gambling sites are legally required to run checks against this database periodically in order to make sure that no self-excluded individual is using their software to gamble. If a new individual is added to the database then this check will usually take place within 24 hours.
The Importance of Self-Exclusion
For most, gambling is a harmless activity. It's a way of adding a little cream on top to any sporting event, with the added benefit of perhaps adding a little bit of cash to your bank balance. However for some, gambling is a disease that has a severe detrimental affect upon their mental health, and can even impinge upon their physical health. It generates compulsive behaviour that is impossible to stop, no matter the harm that it is doing.
Self-exclusion is more than a way of preventing an individual from gambling. By self-excluding, the individual has recognised that they have a problem (even if it has been drilled into them by those closest to them) and are taking ownership of it. By self-excluding, an individual with gambling problems will hopefully take the next steps in seeking solutions to the problems they are facing. It's important to remember that self-exclusion via GAMSTOP only deals with online gambling, so real-world gambling opportunities remain an option (although real-world operators such as betting shops do operate their own scheme MOSES, which is an acronym for Multi-Operator Self Exclusion Scheme). By taking one step in self-exckuding, an individual may find encouragement to take the further steps on their road to recovery from gambling addiction.
Falling off the wagon is less likely if the wagon is taken away and locked up
Naturally, with all forms of addiction, the temptation to lapse always remains in place. For someone who is recovering from alcohol-dependency, pubs, off licences and supermarkets will still be selling alcohol, and likewise tobacco for people who are trying to quit smoking. With self-exclusion, at least a barrier is created between a person's gambling habits and their opportunities for gambling. Relapses are less likely should the opportunity to gamble (online at least) be no longer available. Self-exclusion also puts a psychological distance between an individual's gambling and the opportunities they have to gamble, which provides them with the time and space necessary for reflection and recovery, and the chance to break the cycle of addiction.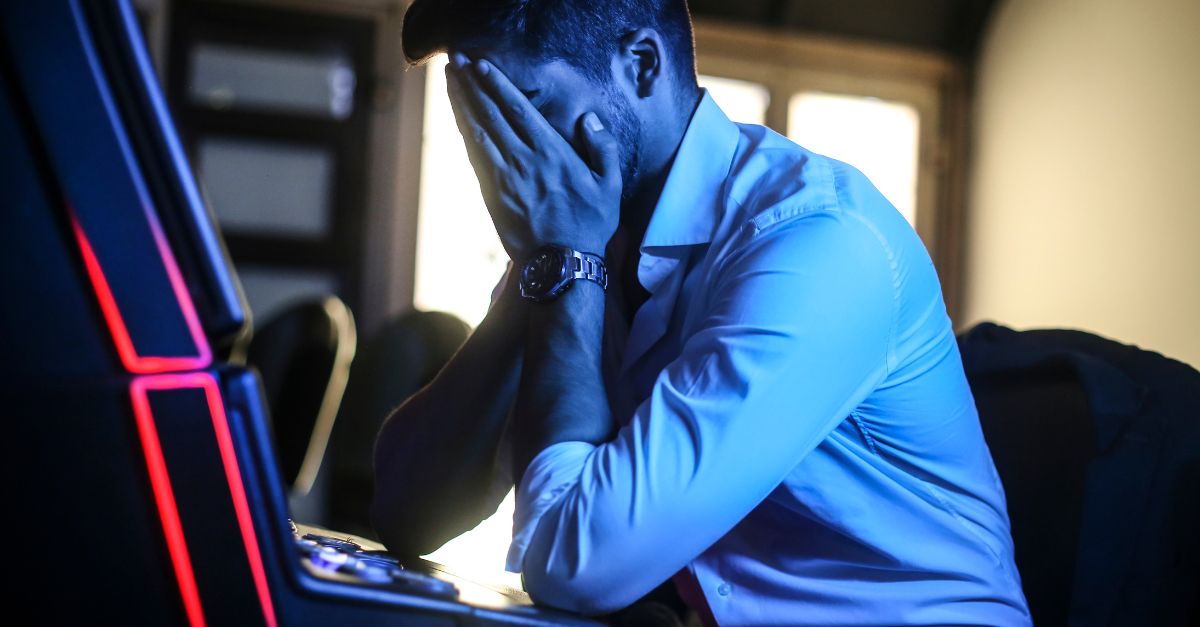 Help with gambling issues does not just stop with self-exclusion, and indeed for many it acts as a gateway to further gambling help. GAMSTOP offers more than just its self-exclusion program, and indeed can point individuals towards further valuable resources, including support function and counselling services. Quite often, gamblers don't seek help for their issues because they are fearful that they will have to undertake the recovery journey alone, even though that is very seldom the case. This 'do it alone' feeling means gamblers consider that taking steps to help themselves is pointless, as they don't have the capacity to take the necessary steps without someone's hand to hold onto, especially as gambling can see the breakdown of personal relationships, leading to isolation (both physical and mental) and loneliness. By addressing the notion that countless others are in the same boat as them, further feelings of empowerment can be achieved.
Gambling recovery is a journey, and self-exclusion is an important early step
It can therefore clearly be seen that self-exclusion is one of the earliest steps in the gambling addiction recovery process, but it's a key landmark on a well-trodden path. It encourages other key learnings, such as the shift in mindset from short-term gratification to long-term goals, and seeking other methods of obtaining personal fulfilment including the adoption of hobbies to fill the time vacated by gambling, and the cultivation of personal relationships including the rekindling of relations that have been lost because of gambling. Once a person begins to experience the positives of not gambling, the chances of a relapse begin to diminish.
It is, however, important to understand that self-exclusion alone will not cure any individual of their gambling issues. It's a necessary early step, and one of the most important that an individual can take. Long-term success requires a defined and ongoing commitment towards recovery, aided by the support of professionals, close friends and family. By embracing self-exclusion though, individuals are signalling that they are taking responsibility for their gambling problems, and are paving the way to make a positive change in their lives.
How to Sign up for GAMSTOP – Step by Step
If you are committed towards self-exclusion from gambling sites in the UK, then GAMSTOP will have the complete end-to-end process on their site. However, just so you can see an overview of the necessary steps that are involved, we've created a concise step-by-step guide for you.
Find your way to the GAMSTOP site, which is available here.
You can spend a few minutes reviewing the site as you wish, but if you simply want to go ahead with the registration process, then click on the 'Register' link in the menu.
Read the information that GAMSTOP provides. As a reminder, GAMSTOP will only prevent you from accessing sites that have UKGC licences, which is all legal gambling sites in the UK. You will need to provide the following at the bare minimum:
– Your current full postal address including postcode, and any postcodes of addresses you have lived at previously.
– Your date of birth
– Any email addresses that you currently use, or have used in the past
-Any telephone numbers that you currently use, or have used in the past
Once you have gathered the minimum information, click on the 'Start' button.
Enter a valid, private email address. Don't use an email address that others can access, such as a works email. Tick the box to confirm you have read and understood the privacy policy, then click 'Next'.
Check your email inbox. Click on 'Confirm email address' on the email that you should have just received from GAMSTOP. This will take you back to the GAMSTOP site.
Add your details
– Title
– First name
– Last name
– Date of birth
– Mobile phone number
– Other mobile numbers
– Primary email address
– Other email addresses
– Previous addresses
Choose how long you want to self-exclude for:
– Six months
– One Year
– Five Years
Click 'Next'
You'll be given a chance to review the data that you've submitted. If you have made a mistake, just click the 'Edit' button to return to the previous screen. Else, click 'Continue'.
You'll now be asked to review your request, including the terms of your self-exclusion which will be re-iterated to you. Tick the boxes to agree to the terms of use, GAMSTOP's privacy policy and whether you agree to be contacted by GAMSTOP (which is entirely optional). Once you are happy with your choices, click 'Continue'.
You will need to confirm whether you have a UK photocard driving licence by which you are able to confirm your identity. Click 'Yes' if you have (you will also need to consent to the use of photo imaging recognition software), or 'No' if you haven't. If you click yes, you will then be required to sent a scan of your licence to GAMSTOP.
Alternative methods to a photo scan at GAMSTOP include personal loan details, a personal credit card or a personal mobile phone contract. Tick any that apply and click 'Continue'.
You'll be asked one final 'feedback' question just before you confirm your ID and hit the 'Submit' button. Answer the question and then click 'Submit'.
If everything is deemed okay with your application, and your ID can be positively ratified, then your application will be processed. It may take up to 24 hours before you are added to the GAMSTOP database of self-excluded gamblers, so it's important that you retain control of your gambling during this period and avoid gambling sites.
Benefits and Limitations of GAMSTOP
Naturally, the chief benefit of GAMSTOP is that it will see you unable to use your gambling accounts, and to open any new ones. You may be able to open an account using false details, but doing so is extreme difficult, not to say impossible. If you truly wish to be self-excluded, then your exclusion will be very, very effective.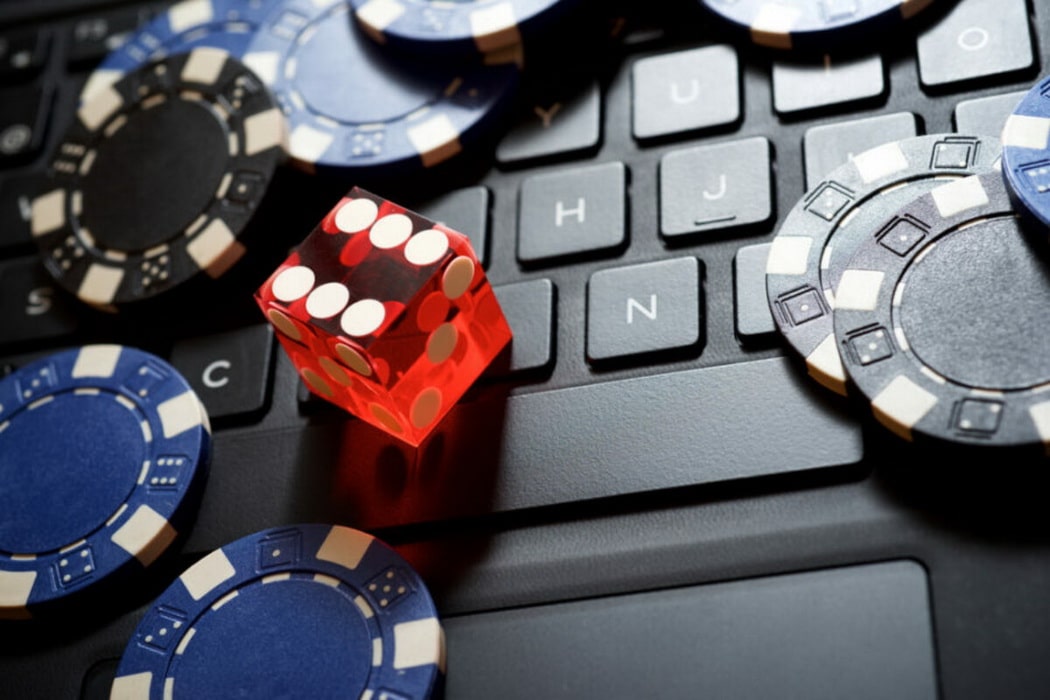 You may still be able to use other forms of gambling, such as betting shops, FBTs and slots at arcades and pubs, so some measure of self-control is required. GAMSTOP only applies to online gambling. This is why GAMSTOP is only one step on your gambling addiction recovery path, and further steps – including proper support – will be required in addition.
Choosing the Right Duration for Your Self-Exclusion
There are four options for self-exclusion – six months, one year, five years and lifetime. Note that the lifetime option is completely down to you as once your self-exclusion period is up, you are required to apply to have your self-exclusion removed as it is not removed automatically.
The period you choose depends on the severity of your gambling. If you feel you just spending a little too much time and money gambling, then a six month break should give you time to reflect upon your situation. You can then turn the six month break into a longer period once the half-year is up, or return to gambling. If you face gambling issues again, then it's recommended that you take a longer break.
If your gambling problems are so severe that they are having a major impact upon your day-to-day existence, then five years should be your choice. By completely removing most of the tools that enable you to gamble online, you are more likely to be able to take ownership of your issues, and take the necessary next steps to add value to your life that does not involve gambling.
Five years is a very long time in a human's lifetime. People with addiction issues (such as the comedian Frank Skinner, who has now gone over 35 years without alcohol) say that once they are 'over the hump' of quitting, it simply becomes unthinkable that they will relapse (do not believe the TV/film trope of someone not drinking for a decade, then accidentally drinking alcohol and immediately turning back into a raging drunk – real life is not like that at all). It's likely that once you've experienced a prolonged period without that addictive impulse, the thing you used to be addicted to hold no appeal whatsoever. However, it's still best you refrain from gambling completely if it has given you issues in the past, just to be safe.
Why Online Sportsbooks Collaborate with GAMSTOP?
The cynical might say that online sportsbooks collaborate with GAMSTOP because they have to. It's a legal requirement of having a UKGC licence to participate in the GAMSTOP scheme. In addition, any gambling site that does not identify and protect problem gamblers risks sanctioning by the UKGC, including the suspension of a licence, a heavy fine or a licence levy.
In truth though most betting sites do recognise that they are in a very competitive market and because of that they wish to maintain a positive profile. One of the ways they do that is by championing responsible gambling, providing self-exclusion options and monitoring customer accounts. Sites that are identified as ones allowing customers to lose thousands of pounds without intervention on a repeated basis are likely to lose more customers than they gain.
Additional Tools and Assistance for Responsible Gambling
If you're currently unhappy with your gambling, but don't feel you need to self-exclude, then there are other tools you can use to step back from your gambling without stepping back completely.
Pre-commitment tools, such as deposit or stake limits, allow players to set limits on their gambling activities in advance. These systems enable individuals to decide on a maximum amount of time or money they are willing to spend before engaging in gambling. By establishing predetermined limits, players can exercise greater control over their gambling behaviour and prevent impulsive or excessive betting.
Another useful tool is the availability of responsible gambling information and education. Gambling operators and regulatory bodies often provide resources and educational materials that aim to raise awareness about the potential risks and consequences of gambling. These resources may include literature, sites, telephone hotlines, and counselling services offering information on responsible gambling practices, self-assessment quizzes, and access to professional help.
Furthermore, all online gambling platforms in the UK employ advanced technologies to monitor player behaviour and identify patterns of excessive gambling. These systems can track indicators such as time spent gambling, frequency of bets, and total amount wagered. When certain thresholds are reached, operators can intervene by offering support or imposing temporary restrictions to prevent further gambling-related harm.
Reversing Self-Exclusion
One key thing to remember here – if you self-exclude, you cannot reverse it. If you commit to be self-excluded by GAMSTOP for five years, then you will be self-excluded for GAMSTOP for five years. GAMSTOP will not listen to any applications for self-exclusion to be reversed.
However, there will come a time when you self-exclusion period is up, as GAMSTOP will not self-exclude you for a lifetime. At this point you will need to reverse your self exclusion manually as the ban will remain in place if you do.
Before you reverse your self-exclusion, look back on how your life has been for the period of your excluded period. What have you done with the time you'd otherwise be spending gambling? How much money have you saved, or spent on other things? How have the relationships with those close to you improved? How do you feel, mentally, now your compulsion to gamble has diminished?
The end of your self-exclusion period should be looked at as time to reflect, and not a time to instantly start gambling once again.
Other useful info on topic
Was this article helpful?