Once the football season concludes, the Englishman's thoughts turn to cricket … or so it seems. The classic bat and ball game is actually followed all around the year both locally and globally, be it test cricket, limited overs cricket or T20. From the UK's County Championship to the IPL cricket betting sites, betting upon teams, batsmen and bowlers is now huge.
So, if you are looking to bet on England to beat Australia in the Ashes or India to come out on top at the T20 World Cup, this is the page for you. Readers will find our top 10 recommended cricket betting sites, along with the most popular markets and features. Load up your betting account via PayPal and get placing those bets.
Our Recommended Best Cricket Betting Sites in The UK
All
Live Streaming
New!
Cash Out
Enhanced Odds
Paypal
More Filters
Cricket Betting Online:

How We Rank the Best Cricket Betting Sites

As with any online bookie, cricket betting platforms must ensure that they perform well in a number of areas in order to attract punters. With that being said, the following are the areas in which our experts do their evaluations when recommending cricket betting sites:
Events & Markets – Whether you are looking for cricket World Cup betting or action from the County Championship in England, the sites offer a host of markets. Both pre match and in-play markets should be available on a daily basis. Check out Ladbrokes cricket betting for full coverage of UK and international cricket.
Odds – Betting on cricket matches is only appealing if the odds are fair and offer value. All of the cricket betting sites recommended here offer generous prices. Odds are calculated by experts, based on factors such as form and player availability. If you want the best prices including enhanced odds deals, then visit PaddyPower cricket betting.
Live streaming – Watching live cricket streams only makes betting on the sport more enjoyable. While it means that punters can check how their bets are doing, streams can also aid in-play bets and decisions regarding whether to cash out or not. Bet365 is maybe your best bet when it comes to live cricket streaming.
Cricket-themed promotions – With cricket betting online, punters are likely to come across a host of promotions. Ranging from welcome bonuses and free bets to price boosts and insurance offers, such promotions can be very useful. Keep an eye out for Coral cricket betting offers.
Live cricket betting – Cricket matches are long – an international test can last up to five days. This makes cricket idea for live betting, as there is usually at least thirty seconds between each ball being bowled with numerous other delays – bowler changes, wickets, intervals, etc. You can place your live cricket bets without the need to rush! Check out the live betting options with Betfair cricket betting.
Support – In an ideal world, punters should be in a position to receive support 24/7. While this is not always viable, assistance is on hand at the best cricket bookmakers throughout the day, via telephone, email and live chat. William Hill cricket betting is synonymous with excellent levels of support.
Key Features of the Best Online Cricket Betting Sites
You'll get the most from your cricket betting online if you choose a site that provides for your needs the most, and has the maximum number of features that pique your interest. Here's a handy comparison table you can use to see which of our recommended sites have the best features when it comes to cricket.
Ultimate Cricket Betting Tips
The key to betting on cricket matches is profitability. It's no good dumping your stakes on long-shots and hoping that the odd bet will actually pay off. Successful cricket bettors are the same in any sport – they make consistent, small profits that add up in the long run.
Cricket is a very measurable game, and you can use statistics in your detailed analysis. While the leading football sides tend to play well game after game, cricket players are more inconsistent. If Jordan Henderson misplaces a pass while playing for Liverpool the worst that's going to happen in all probability is possession being surrended to the opposition. If Joe Root misjudges a shot he could end up being caught in the slips and his time at the crease is over. Even the best cricket players do not hit century after century, game after game – remember that no international cricket player has ever finished with a career batting average in excess of 100, even all-time greats such as Don Bradman, Jack Hobbs and Sachin Tendulkar.
Different sides have a different emphasis on the way they play. India and Pakistan rely upon spin bowling far more than the West Indies, while England and Australia prefer a mix. Some bowlers are incredibly aggressive (think Joel Garner and Waqar Younis) and try and intimidate batsmen into making mistakes, while others (Muttiah Muralitharan, Shane Warne) rely on the breaking ball to bamboozle the batsman and find a clear path to the wicket.
Batsmen come in all shapes, sizes, abilities and playing styles
There are different types of batsmen too. Some play aggressively, such as Chris Gayle and Adam Gilchrist, trying to send every hitable ball to the boundary. Others are defensive players (think Rahul Dravid or Sunil Gavaskar) who protect their wicket like it's their own child, and frustrate the bowlers who spend an entire day trying to send them back to the pavillion.
Weather and ground conditions are important factors too. Over the course of a five-day test match the wicket will deteriorate, making it easier for bowlers who like to get the ball moving. Conditions overhead (such as an overcast sky) can affect the swing of the ball. Spin bowlers love a wicket that's because dry and dusty. Obviously if you're a batsman, you are going to want five dry (but not too dry), sunny days.
Finally light pays an important part in cricket too. On a dim day or towards the end of the day it is harder for batsmen to see the ball. Mornings can be difficult for batsmen too especially if any mist or haze has yet to dissolve.
All these factors you have to consider before making your cricket tips. Test cricket matches especially are seldom a simple case of 'the best side wins'.
Cricket Betting Strategy
Once you have studied the make-up of the teams, the weather, the ground conditions and the type of match, it's time to adopt a successful cricket betting strategy. Finding one that works will take a lot of time, patience and effort.
First off, before you adopt any cricket betting strategy, you need to test it out. It's much better at the start of your cricket betting online career to keep a record of your tips and seeing how successful they are instead of putting money on your bets and hoping for the best. If you cricket betting strategy proves that it will be profitable over the medium-to-long term, then you can start investing money into it.
if you want to test your betting strategy but don't like the idea of not winning anything if it proves to be an instant success, then you could trying using free bet offers supplied by countless online casinos. This way, you will win if your cricket betting tips succeed. Okay, so you won't win as much as if you were betting using your own money, but you won't be risking any of your own cash – a win-win situation.
It is imperitive that you keep accurate records when perfecting your cricket betting strategy. That way you have no excuses – you always know exactly how your cricket betting career is going. You may also find trends in your betting – perhaps you are successful at tipping matches involving Australia, or games played in May, June and July, or T20 games played at night. Identifying and taking advantage of trends is an important factor as you hone your cricket betting strategy in order to make it more profitable.
You can also gauge the view of betting experts, although free cricket betting tips are hard to come by. If you search the internet diligently enough, you might just uncover some free cricket betting tips that will boost your own cricket betting success.
Most Popular Cricket Betting Markets
When using any cricket betting site, punters are likely to come across the following markets:
Match Winner
As with many other sports, betting on the winner of a match remains the most popular option for punters. Cricket matches, depending on their format, can also end in a draw. This means that punters must stake on a home win, away win or tie.
Top Batsman
Here, customers are staking on the player which they believe will score the highest number of runs in an upcoming innings or match. While those at the top of the order are generally offered the shortest odds, there can sometimes be surprises.
Leading Wicket Taker
Cricket fans can also often bet on the bowler to take the most wickets during a match. This will likely be impacted by the conditions and quality of the batsman. Some bowlers have a knack of picking up wicket after wicket.
Over/Under Runs
Many cricket betting bookies allow punters to bet on there being over or under a set number of runs during a game. While the figure will depend on the format of the game, this can often be appealing. This is especially the case when top batsman are on display or the conditions favour the bowling attack.
1st Wicket Method
Before the opening ball of a match has been bowled, punters can bet on the method of the first wicket. Whether it be bowled, lbw, caught, run out or stumped. In-play cricket markets will allow customers to bet on the method of the next wicket too.
Player of the Match
The player of the match is normally the one who helps his team to victory with both bat and ball. While this is not always the case, betting on this market has become increasingly popular. A leading bowler or in-form batsman is normally worth backing.
Outright Tournament Winner
All cricket betting sites allow punters to bet on which team will win a particular tournament or event. For example, customers can already bet on England retaining their ICC World Cup title in India in 2023.
Cricket Spread Betting
Because cricket is a game of measurable numbers, the cricket spread betting opportunities are enormous. In spread betting, you bet on the proposed value of some aspect of a game. The more right you are with cricket spread betting the more you win, but the more wrong you are, the more you lose, so care needs to be taken.
Say England are about to take on the Aussies. Joe Root has a sell price of 55 and a buy price of 61. This is the number of runs he will score during the match. If you think he will score less than 55 you sell, and if you think he will score more than 61 you buy.
Say your stake is £1 per run, and you buy. If Root scores 85 runs, then you win (85 – 61) = £24. However, if he only scores 20, you will lose (61 – 20) = £41. This is why care needs to be taken with cricket spread betting, and it is not really suitable for newbies.
Live Cricket Betting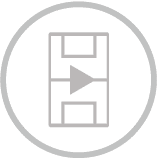 The internet has given rise to live cricket betting, which was not something offered by traditional bookies before everyone gained access to the world wide web. Because cricket is such a slow-paced game, in play cricket betting is easy to do, and you should have ample time to get your bets on during a break in play. Cricket is another sport, just like tennis, that is filled with numbers. You can bet on the current state of play of a cricket game at any time, and on any measurable aspect of it. You certainly get more betting options during live play as you do placing bets before any cricket match you are betting upon has started.
Below we list a few of the most popular live cricket betting markets. PaddyPower cricket betting is a good place to start your in play cricket betting career.
Over/Under
Bet upon whether the number of runs scored off the next delivery will be over or under 0.5, or over or under 3.5. You can also bet on the number of runs scored off the current or next over will be over or under 7.5. Odd/even bets on both these factors are available too.
Wicket to Fall, Method of Dismissal
You can wager whether a wicket will fall in the current or next over. You can also bet upon the method of dismissal of the next wicket – caught, bowled, LBW, run out, stumped or by any other legal method. You can also bet on whether the next wicket to fall will be the result of a catch or not.
Next Man Out
At all times in a game of cricket there must be two batsmen at the crease. You can wager on which of the two players will be the next to lose their wicket. Another wager is on which of the two men will score the most runs during the innings (or whether it will be a tie).
Current Batsman Performance
There are milestones either of the current men in bat can reach – 50, 100, 150 and so on. You can wager upon them reaching (or not reaching) this target. You can get over/under totals too, which usually start at 20.5. The more runs the batsman gains of course, the higher these over/under totals are set.
How to Succeed at Cricket Betting: Strategy & Tips Explained
If you are looking for cricket betting tips then you are in the right place. Before placing your first cricket bet, it is important for punters to understand exactly how the sport works with online bookies. So, let's take a closer look at some of the available strategies and tips available to cricket fans:
Stick to What You Know – While you may think that you know everything surrounding cricket, be sure to focus upon specific tournaments. Diverting away from where you have a good knowledge is a surefire way to get yourself into difficulty. For example, if you follow the English game, try to bet on matches involving the Test side or from the County Championship.
Backing the Draw – Test matches can often end in a draw, based on a number of circumstances, including the weather! As a result, an increasing number of punters are backing this result, especially with cricket betting platforms offering such good value.
Utilise In-Play Markets – Cricket betting odds will fluctuate during a match, based on runs being scored, wickets being taken and changes in the conditions. So, those who are able to follow games closely will likely be in a good position to make accurate predictions.
Use More than One Bookie – In order to take advantage of the best odds, markets and bonuses, it may be wise to register with more than one cricket betting site. There is nothing stopping punters from doing so.
Do Your Research – There are a number of useful platforms for checking out cricket stats and news. Before placing bets, be sure to do some research into the teams and players involved. This will ensure that you have all of the necessary tools available beforehand. On top of this, it will stop any unwelcome surprises from materialising. For example, you place a bet on England, only to find out that Ben Stokes has picked up an injury in the nets!
Live Cricket Betting & Streaming
Live betting has revolutionised the way in which bets are now placed online. While pre match and outright tournament markets remain popular, the excitement and potential rewards surrounding in play cricket betting attracts many punters. As soon as the opening ball of a cricket match has been bowled, a host of markets become available.
Those who are able to watch cricket matches as they unfold are likely to have a better understanding of what may happen next. As such, many cricket betting sites now deliver live streaming services. Below are just a select few of the top bookies to offer such a feature to punters today.
Betting on Cricket's Most Popular Events
The Ashes
The Ashes brings together great rivals England and Australia. The two nations compete in a Test series every two years, with there being little to separate the duo over the years. The 2019 Ashes ended in a 2-2 draw, however Australia retained the Urn, having won the series 3-0 two years prior.
Cricket World Cup betting (ICC World Cup)
Taking place every four years, the ICC World Cup is a One Day tournament involving the top nations in the game. In 2019, a round-robin style group stage took place, before the top four teams progressed to the semi-finals. Hosts England were crowned champions following a dramatic super over against New Zealand in the final. Cricket World Cup betting is immensely popular.
IPL Betting (Indian Premier League)
Some of the most exciting cricketers gather in India each year in order to compete in the Indian Premier League. The T20 format of games sees eight Indian cities represented, with the Mumbai Indians having won four titles to date, including in 2019. An auction is carried out each year to determine which players will play for which teams. IPL cricket betting sites are always worth a visit.
T20 World Cup
Another leading international cricket tournament is the T20 World Cup. Here, 16 nations compete to be crowned champions, with the fact that each innings lasts for just 20 overs making for some hugely entertaining play. The West Indies are the reigning T20 World Champions.
Most Successful International Cricket Teams
Country
Current Captain
Year of First Test
Tests won
Australia
Tim Paine
1877 v England
394
England
Joe Root
1877 v Australia
377
West Indies
Kraigg Braithwaite
1928 v England
177
South Africa
Dean Elgar
1889 v England
167
India
Virat Vohli
1932 v England
162
Pakistan
Babar Azam
1952 v India
142
New Zealand
Kane Williamson
1930 v England
105
Sri Lanka
Dimuth Karunarathne
1982 v England
93
Bangladesh
Monimul Haque
2000 v India
14
Zimbabwe
Sean Williams
1992 v India
13
Afghanistan
Hashmatullah Shahidi
2018 v India
3
Ireland
Andrew Balbirnie
2018 v Pakistan
0
Top Rated Cricket Betting Apps
Still sitting in front of your desktop PC placing your cricket bets? Get with the zeitgeist, grandad! All the leading online cricket betting sites now offer state-of-the-art cricket betting apps that you can download to your iOS or Android-powered phone or tablet. Below you will find what we think to be five of the very best cricket betting apps.
All
Cash Out
Derby betting
Enhanced Odds
Live Streaming
patent bet
Paypal
Placepot bet
Trixie
£50 Free Bet
Each Way Bet
Free Spins
Yankee bet
£30 Free Bet
£5 Deposit
£25 Free Bet
New!
More Filters
How to Get the Best Cricket Betting Odds
Odds tend to vary little across the sports betting board, and that goes for cricket just like any other sport. However, if you stick to the bigger brands such as Ladbrokes cricket betting and Coral cricket betting, you'll probably find they offer the most attractive prices simply because they can afford to.
Look out for price boosts and enhanced cricket match betting odds offers too, which again are usually only available at larger sites. Paddy Power cricket betting is very good for boosted prices, as their 'power price' feature which boosts odds on selected markets is available each and every day.
Ladbrokes – Bet £5 Get £20 in Free Bets
Coral – Bet £5 Get £20 in Free Bets
PaddyPower – £20 Risk-Free Bet
Bottom Line on Cricket Betting
Cricket has long been one of the most popular sports in the UK and other countries. Bookies have come to realise that they must cater for the needs of punters in this area. The cricket betting sites listed on this page are not only safe, but also offer a host of options when it comes to wagering on some of the top teams and players. So, be sure to select your preferred platform, before betting on matches and tournaments of your choice. Alternatively, check out our recommended football betting sites or tennis betting sites.
FAQs
How do I bet on cricket matches and tournaments?
In order to bet on cricket matches, the first thing to do is register with one of our recommended bookies. Here, punters will find odds on cricket matches and tournaments. Carry out research and use your cricket knowledge to pick a winner.
Is betting on cricket matches legal?
Yes. Cricket match betting in the UK is licensed and regulated by the Gambling Commission. As a result, the online cricket betting sites listed on this page are 100% legal.
Which is the best cricket betting site?
Several factors add up to separate the best online cricket betting sites from the rest. Generally speaking, the leading names score highly surrounding safety, markets, odds, bonuses and additional features.
Do cricket match betting sites offer live streaming?
An increasing number of betting sites offer live cricket streaming. This means that fans of the game can watch the action as it unfolds, with a qualifying bet normally being required to gain access.
Will I receive a bonus for signing up at a cricket betting site?
The majority of cricket betting sites will offer some form of bonus or free bet in order to entice new customers into signing up. While odds and markets are perhaps more important, such promotions can certainly provide a good platform.
Was this article helpful?