Underage gambling is a concerning issue that has gained prominence in the UK. Despite enforcements by the United Kingdom Gambling Commission, stringent regulations and efforts by gambling operators, a significant number of young people continue to engage in gambling activities despite being below the legal gambling age in the UK, which is 18.
This page will examine the prevalence of UK underage gambling, the factors that influence youngsters, the strategies available to prevent underage gambling, the available tools for the prevention of underage gambling, the available resources for seeking help in case of addiction and the roles and responsibilities of UK gambling sites in helping prevent underage gambling.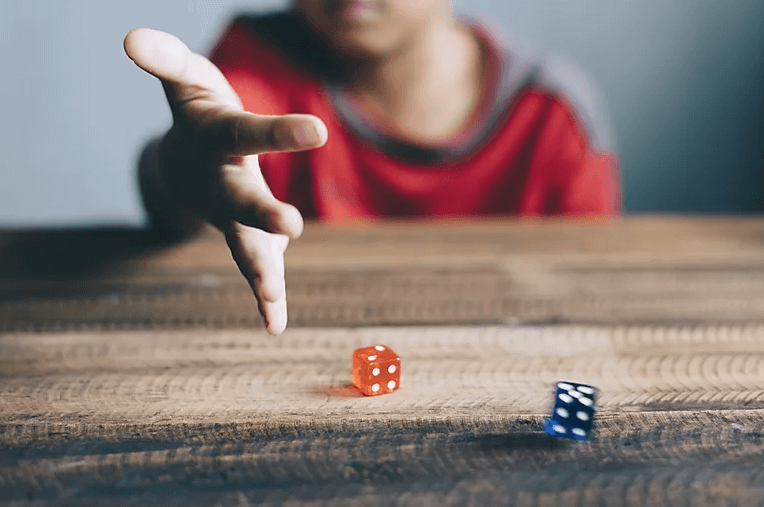 The Prevalence of Underage Gambling – A Summary
According to the 2020 Gambling Commission Young People and Gambling survey, nine percent of 11 to 16 year olds in the UK had participated in gambling activities in the previous week prior to them taking the survey.
The same survey reported that 2.4 percent of young people were classified as problem gamblers, while six percent were considered at-risk gamblers.
Online gambling was found to be the most popular form of gambling among young people, with 11 percent having gambled online in the past seven days.
Underage Gambling Survey 2020 – the Key Facts
Nine percent of people aged between 11 and 16 in England and Scotland admitted they had used their own money to gamble in the seven days prior to taking part in the 2020 Gambling Commission survey mentioned above.
Five percent of the respondents said they'd placed a private bet with someone else in the past five days
Three percent of the respondents said they'd played cards for money with friends in the past five days
In the previous twelve months, 37 percent of 11 to 16 year olds in the UK said that they had undertaken some kind of gambling activity
Half of 11 to 16 years olds in England and Scotland admitted that they had gambled at some stage of their lives
Of those that had gambled, 51 percent said they were with their parent or guardian the last time they had gambled
Just under two percent of 11 to 16 year olds in England and Scotland are classified as having gambling problems, which equates to around 90,000 individuals.
Of those deemed problem gamblers, 2.8 percent were male, and 0.3 percent were female
The most 'at risk' ages were identified as 13, 14 and 16
The most 'problem gambler' ages were identified as 11, 15 and 16
58 percent of individuals aged 11 to 16 said they had been exposed to gambling advertisements or sponsorships, with seven percent claiming that by seeing such material, they'd been influenced to gamble when previously they'd had to desire to.
The Influences on the Youngsters – Media and Advertising
Studies suggest that young people are frequently exposed to gambling advertisements through various media channels, including television, social media, and sports sponsorships.
Research conducted by the University of Warwick found a positive correlation between exposure to gambling advertisements and an increased likelihood of underage gambling.
Peer Pressure
Youngsters may be influenced by their peers who engage in gambling activities, leading to a higher likelihood of their involvement.
A sense of social acceptance and a desire to conform may contribute to the uptake of underage gambling.
The Strategies To Prevent Underage Gambling
It is clear then that underage gambling can be seen as a concern. Not only are young people less likely to make rational decisions where they are gambling, the habits set when they are in their teens or even younger are likely to carry on into adulthood. It is therefore crucial that important steps are taken to lessen the likelihood of a young individual falling foul of irresponsible gambling, or even gambling at all.
Education And Awareness
Implementing comprehensive educational campaigns to raise awareness about the risks and consequences of underage gambling.
Collaborating with schools and youth organisations to integrate gambling-related education into the curriculum.
Age Verification And Identification
Establishing robust age verification procedures to ensure individuals are of legal gambling age.
Employing advanced technology, such as facial recognition software, to verify the age of users.
Parental Controls And Supervision
Encouraging parents to monitor their children's online activities and limit where necessary, and to use parental control software to block access to gambling sites.
Providing resources and guidance to parents on how to talk to their children about responsible gambling.
Tools for Underage Gambling Prevention
While adults may understand the tools in place to help them if their gambling habits begin to spiral out of control, younger people may not. In addition, while adult may find themselves able to take responsibility for their own issues, younger people may find it harder to admit to problems, to seek or even know the resources they can use in order to gain the help that they need.
Gambling operators offer self-exclusion programs that allow individuals, including underage gamblers, to voluntarily exclude themselves from gambling activities.
Self-exclusion can be implemented across multiple gambling platforms to provide a comprehensive solution.
Age Verification Technologies
Various technological solutions, such as age estimation algorithms and document verification, are employed to verify the age of users during the registration process.
Any individual identified as being underage, having opened an account at any UK gambling site, should be excluded from opening accounts at all UK gambling site when using identical verification documents.
Seeking Help for Gambling Addiction
Again, while adults may know where they can get help with gambling problems, but young people may not. The first port of call for any young person whom has concerns about their gambling should be a responsible adult, but children may find themselves in situations where no adults they trust are available to them, or they may be concerned by the reaction to the information that they've been gambling and have fallen into difficulties. It is therefore important that young people be made aware of the organisations that exist that can offer them direct help.
Support Organisations
Prominent support organisations in the UK include GamCare, BeGambleAware, and the National Gambling Helpline.
National Gambling Helpline – 0808 8020 133
These organisations provide confidential advice, support, and treatment options for individuals struggling with gambling addiction.
Treatment Options
Treatment options may include individual counselling, group therapy and cognitive-behavioural therapy (CBT) to address the underlying causes of gambling addiction.
The Role of UK Gambling Sites
Gambling sites in the UK are the gatekeepers of gambling. While it is easy for a betting shop worker to refuse a bet should the person requesting a bet be clearly underage, the anonymity of the internet presents young people a chance of registering and using a sports betting site in the UK or an online casino when they are under 18 years of age. It is therefore crucial that UK gambling sites do all they can to prevent people who are underage from using their software, and to offer help to those who have attempted to open accounts when underage but been refused, complete with explanations about how gambling underage can lead to issues, both at the present time and in future.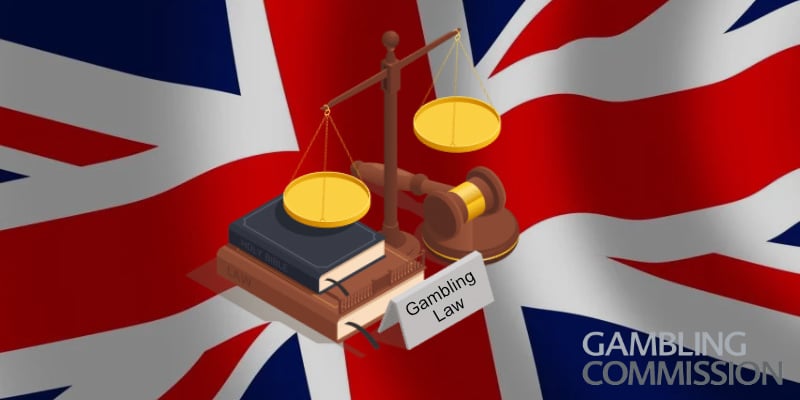 Responsible Gambling Measures
Gambling sites in the UK are required to implement responsible gambling measures, including age verification, self-exclusion programs, and links to support organisations.
Operators also display clear information about the risks of gambling and promote responsible gambling practices.
Responsible Advertising
UK gambling sites are expected to adhere to strict advertising standards, ensuring that their promotions and advertisements are not targeted at underage audiences.
Regulations prohibit gambling operators from using celebrities, sports personalities, or characters that appeal to young people in their marketing campaigns.
Enhanced Age Verification
UK gambling sites employ robust age verification mechanisms to prevent underage individuals from accessing their platforms.
These measures may include the use of credit reference agencies, age estimation algorithms, and document verification.
Monitoring and Reporting
Gambling operators are required to monitor user behaviour and detect signs of potential underage gambling.
Suspicious activities or accounts are reported to the relevant authorities for further investigation and intervention.
Summary
Underage gambling remains a significant concern in the UK, with a notable number of young people engaging in gambling activities. Various influences, such as media exposure and peer pressure, contribute to their involvement. To combat underage gambling, comprehensive preventive strategies are necessary, including education, age verification, and parental involvement. Moreover, tools like self-exclusion programs and age verification technologies play a vital role in preventing underage individuals from accessing gambling sites.
Support organisations and treatment options are available for those struggling with gambling addiction, providing much-needed help. UK gambling sites are actively involved in preventing underage gambling by implementing responsible gambling measures and adhering to strict regulations. By combining efforts from various stakeholders, we can work towards minimising underage gambling and safeguarding the well-being of young people in the UK.
Read also related to topic
Was this article helpful?