Self exclusion is where a person chooses to prevent themselves from using gambling sites. There exist self exclusion gambling tools in the UK that enable the easy application of self exclusion from online gambling, the chief one being GAMSTOP. If you sign up for GAMSTOP then all UKGC-licensed sites are legally required to prevent you from placing bets using their betting tools.
This page will examined how self exclusion from all bookies can be achieved, why you might want to consider it and how it will help you with responsible gambling.
What is Self Exclusion in Gambling?

If someone feels that they have a gambling problem, or they have been told by someone close to them that they have a gambling problem, then self exclusion is something they ought to seriously consider. Self exclusion from all bookies is easy to achieve through self exclusion gambling tools that are available on the internet. GAMSTOP is the tool for enabling self exclusion from online gambling sites, while MOSES self exclusion will prevent you from betting at real world betting shops. SENSE will prevent you from playing at real world casinos.
Self exclusion does not have to be permanent though, and even once self-excluded there are ways of 'climbing over the barrier' that you have erected to prevent yourself from gambling. You can self-exclude for a specific period of time, but once that period of time is up it is up to you to lift your exclusion as it is not done automatically. This will enable you to continue your excluded period if you feel you are still not fully in control of your gambling.
Why Does Self Exclusion Exist?
For many, gambling is simply something done for entertainment's sake with the hope of winning a little bit of money. For many others though, gambling is a high emotive subject full of high swings towards winning, and low swings towards losing. For these people, the highs they receive when they do win are so pleasurable that they continually seek them. Chasing such highs though can be very damaging, as of course gambling involves money and the pursuit of gambling highs can lead to severe financial losses.
There are countless other emotions that can be associated with gambling – the hopelessness of a series of losses, the guilt that comes with the loss of money that was needed elsewhere and depression when someone finds themselves at the bottom of a gambling hole with no idea of how to get out.
It is society's responsibility to help such people, and the design of self exclusion tools is one way help is provided. Sadly though, determined gamblers can find out how to get around self exclusion, so there remains an onus on someone who is self excluded to stop themselves from finding loopholes and gamble when they know they should not.
Betting Shops or Online Bookies – Your Decision
If you take the step to self exclude, then there are plenty of ways you can enable your self exclusion. Here we look at three organisations that have tools that enable the execution of self exclusion online, in betting shops an at real-world casinos.
GAMSTOP – Online Gambling
GAMSTOP is a tool provided by the National Online Self Exclusion Scheme. If you register with GAMSTOP, then you will be prevented from using online gambling sites in the UK for a period of six months, one year or five years. The length of your self-exclusion period is your choice, and you can make your self-exclusion period permanent as once your allotted period is up, as you need to contact GAMSTOP and ask them to lift your ban as it will not be done automatically.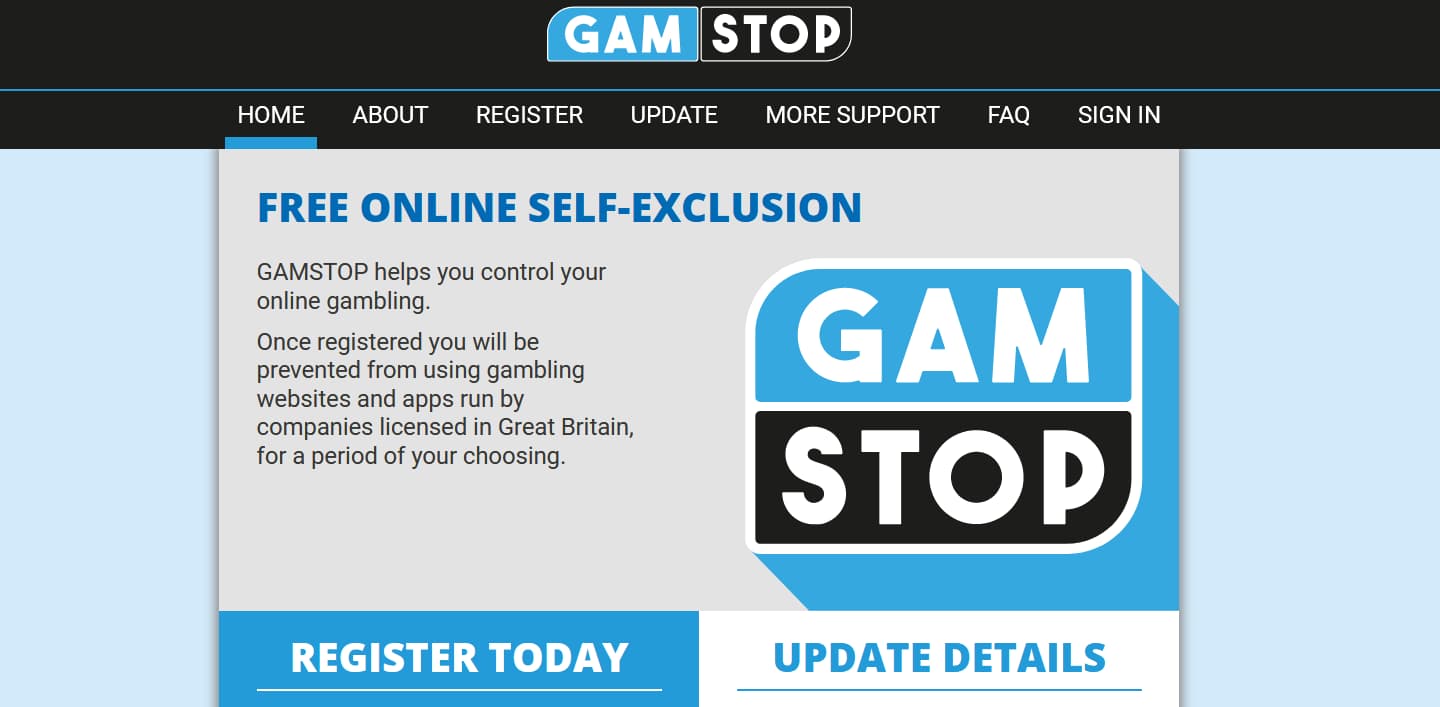 When registering with GAMSTOP you are advised to provide the following:
Your current address and the postcodes of any addresses you have previously lived at
Your date of birth
Your current email address and any you have used previously
Your current phone number and any you have used previously
This information will then be shared with all online gambling sites with UKGC licences. These sites then have a legal duty to find any accounts containing such details and take necessary steps. Your accounts may not be deleted so should still be able to make withdrawals and access the sites, but you will not be able to use the gambling software that the sites provide.
MOSES – Betting Shops
MOSES stands for 'Multi Operator Self Exclusion Scheme' and is run by an independent non-profit organisation. To apply to MOSES, you need to telephone them at 0800 294 2060. A member of the MOSES team will ask you which betting shops you visit or are likely to visit. You can ask to be excluded from all betting shops in a determined area if you so wish.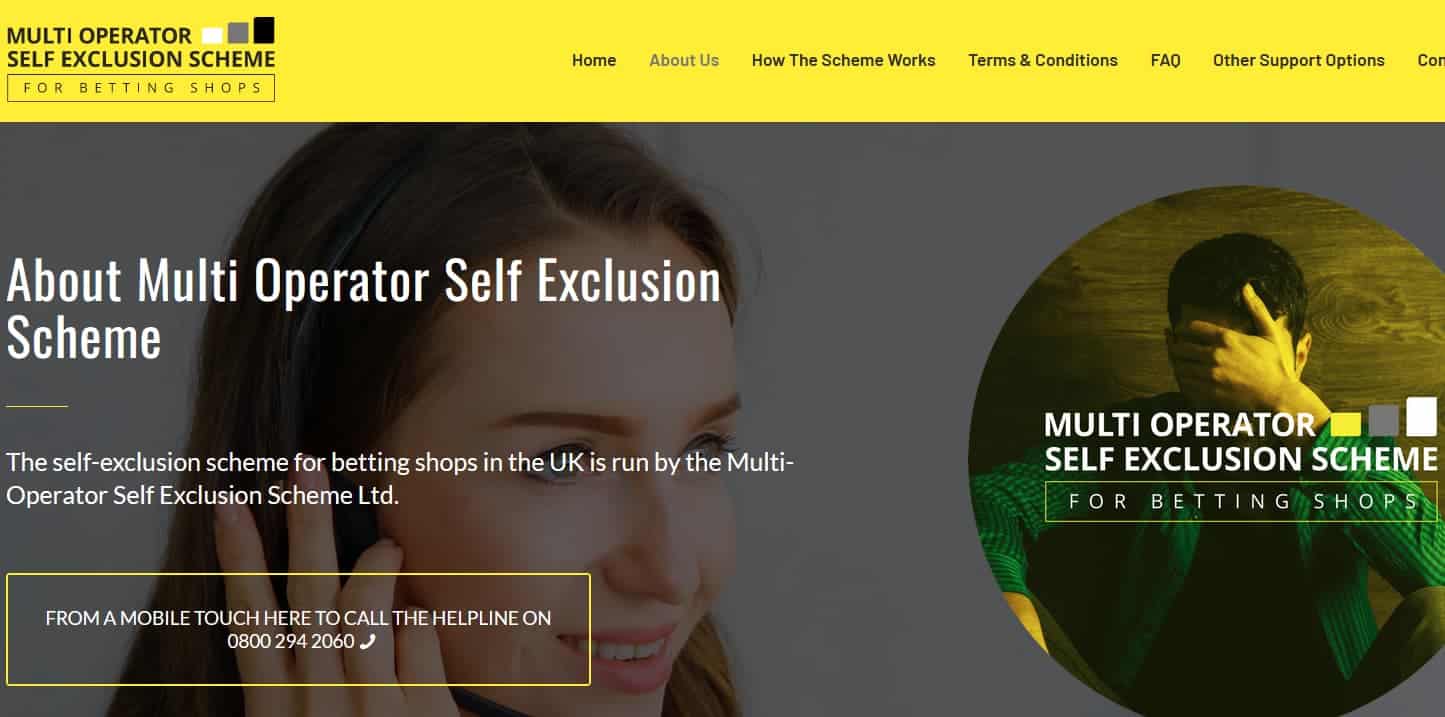 You will also be asked to provide photographic ID such as a driver's licence or passport photo, which can be sent via email. The photo will be circulated to all betting shops that you have asked to be excluded from.
The MOSES self-exclusion period lasts for twelve months. Your self-exclusion is only lifted once the twelve months are up, and at your request. In addition, if you ask for your self-exclusion to be lifted, it will not be for a 24 hour 'cooling off' period. At the end of those 24 hours you will be asked again if you still want your self-exclusion to be removed.
SENSE – Casinos
SENSE is another acronym, this time standing for Self Enrolment National Self Exclusion, and this organisation is run by another independent non-profit organisation.
There are two ways to register with SENSE. The first is to head to the SENSE site, download an application form and send it via email to info@sensescheme.com along with the photo ID that is requested on the form. The second is to visit a casino and speak to the manager. They will then take you through an online digital application form.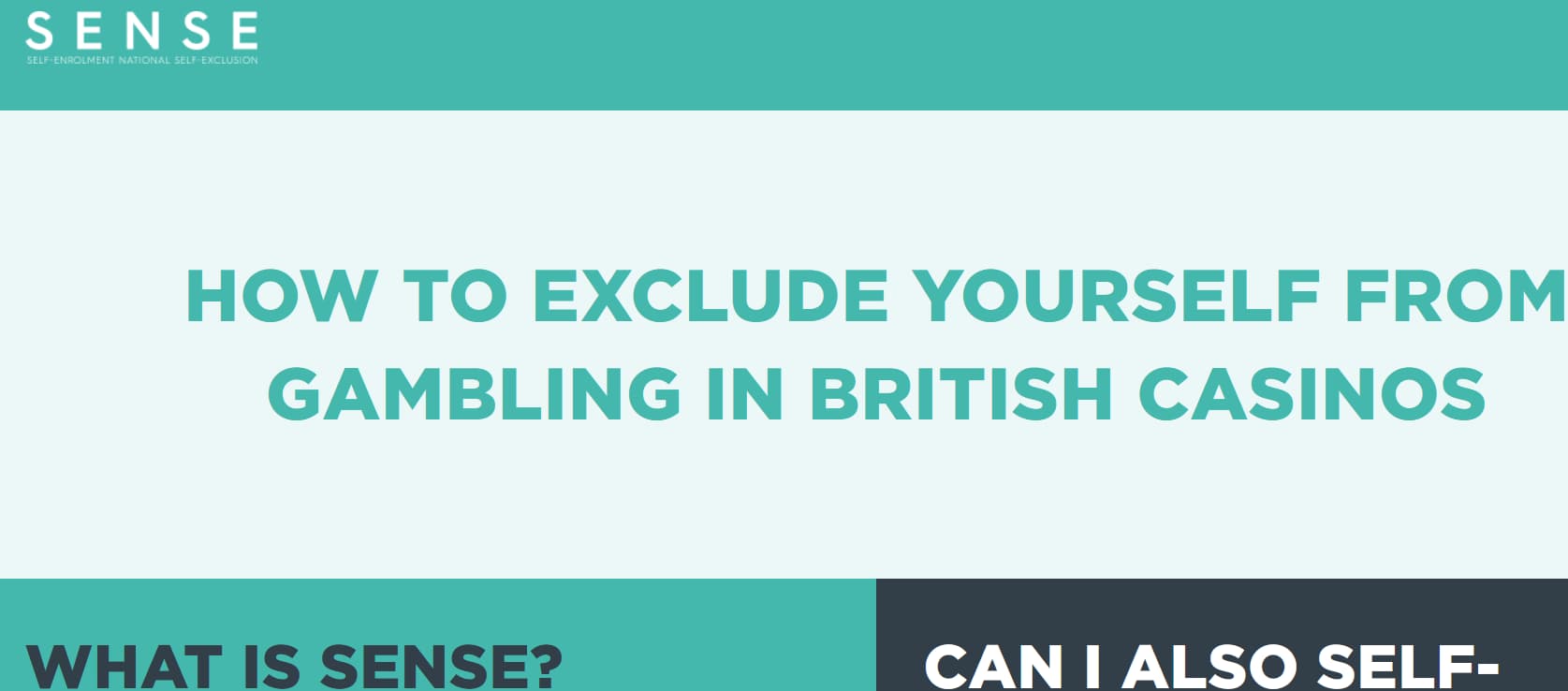 Once your registration is approved you will be prevented from gambling at any UK casino for a minimum period of six months. You can request an exclusion for a maximum period of five years. Once the six month period is up, you will need to apply to have the exclusion limited as it is not done automatically. You will need to visit a casino and ask the manager for your exclusion to be removed, which will then only be done at the manager's discretion.
Please note as well as GAMSTOP, MOSES and SENSE there exists BACTA (self-exclusion from high street arcades) and BISES (self-exclusion from real world licensed bingo premises).
How Does Self Exclusion from Gambling Work?
In terms of online self exclusion, you will find that once self-excluded you cannot use any online gambling site that has a UKGC licence. Different sites will have different policies. Some will allow you to access your account, but will not allow you to use any form of gambling software. Other sites will allow you to access the site, but not allow you to access your account. Some sites will not allow you to access their site at all.
In terms of real world gambling, your information (including your photograph) will be shared across betting establishments you frequent and ones you possibly could frequent. They will then do their best to refuse to accept any bets you try to place, or for you access to their premises in terms of bingo halls, casinos and arcades.
Naturally, most people will be able to think of ways they can get around their self-exclusion, so the onus remains on the person who has self-excluded to abstain from all forms of gambling while they are self excluded.
How do I Remove My Self Exclusion?
You cannot remove your self exclusion during your self excluded period no matter how much you beg, plead or threaten.
Once your self-exclusion period is up, you will have to apply to the organisation(s) you used to self-exclude as none of them will lift your exclusion automatically. Some organisations may refuse to lift your self-exclusion period for reasons they do not have to provide. They cannot exclude you for life though – the maximum exclusion period is five years. You can only be excluded for longer than five years as a result of a criminal conviction.
The self exclusion period options per self exclusion organisation is as follows:
GAMSTOP – Six months, one year or five years
MOSES – Twelve months
SENSE – Six months to five years
BACTA – Six to twelve months
BISES – Six to twelve months
If I Self Excluded Can I Get My Money Refunded?
If you have money in any accounts at online casinos and sports betting sites at the time of your self exclusion, then you should be able to withdraw it. On the occasion of you being unable to access an account in which you think you have money, you can contact the customer service department of the site where the account exists.
If you have lost money via gambling then it will not normally be refunded. If you can prove that a specific site did not do enough to prevent you from gambling then you may be able to claim your money back, but this can only be done via legal processes, and only where large sums of money are involved (usually in excess of £100,000).
Should I Self Exclude or Just Take a Break?
The answer to this question depends on your gambling. If you think your gambling is causing you problems, then you can try and take a break. Some sites will even allow you to take a break and exclude your account for a short period.
If you try to take a break and find that you cannot, then it seems clear that more stringent action is required. Habits, even destructive ones, are not easy to break, which is why they are habits. Your brain is hot-wired to form habits so that repeated actions become automatic and don't have to be thought about over and over again. Forming a gambling habit is nothing to be ashamed of, but habits can only be broken if a period of abstinence is observed, or if the frequency of the habit is reduced.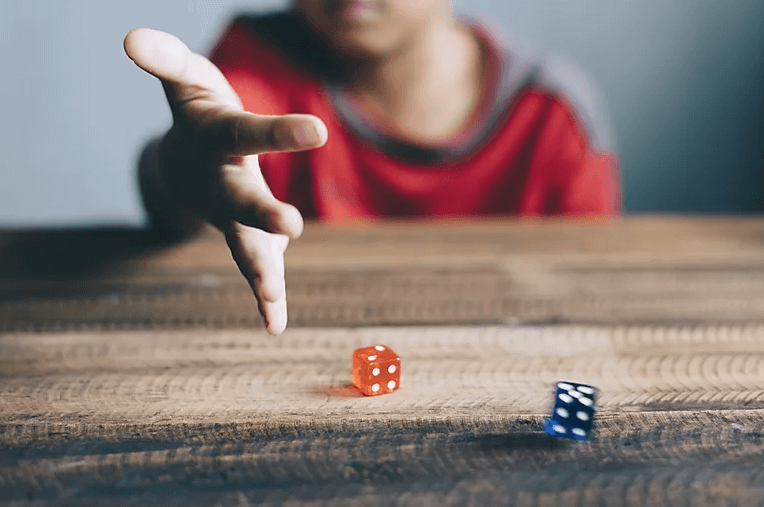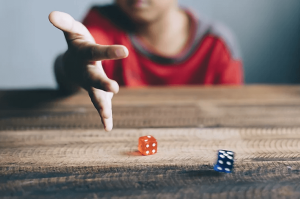 Due to the addictive nature of gambling, though, a reduction in gambling can be very difficult to achieve. Therefore it is generally thought best if the opportunity for gambling is removed completely if recovery is going to be successful. A six month period (the minimum self-exclusion period across the board) is a decent amount of time to enable habit-breaking to be successful.
Naturally, the onus remains on the individual. Self-exclusion has to be voluntary, and the individual also needs to prevent themselves finding loopholes in order to gamble when self-excluded. If simple self-exclusion is not enough, then there are organisations that exist to help problematic gamblers.
You can find full details of such organisations via our guide to responsible gambling.
Final Words
Self exclusion can definitely prevent you from gambling, but it is not the complete solution. Self exclusion is one tool that a problematic gambler can use to help them recover from irresponsible gambling. It could be the first step on a road to recovery, or another step on road that has already been trodden upon.
The important thing is that if you are a problem gambler you recognise that you are. It is not until you take this vital step that help becomes available, both from yourself, others and organisations that are designed to offer a way out.
FAQs
Can I request self exclusion from all bookies?
What is the self exclusion casino UK scheme?
What is MOSES self exclusion?
Who organises self exclusion from gambling in the UK?
Can I get a self exclusion refund if I have lost a lot of money gambling?
Was this article helpful?