Sport betting Virginia style actually went live in January 2021, even though the lawmakers in the state had given the thumbs up to legalized, licensed betting as 'long ago' as 2020.
It is actually surprising that Virginia has lagged behind states such as New Jersey and Illinois in the legalization of betting and online sports betting. The state – in 2016 – was the first to allow DFS (Daily Fantasy Sports) sites to operate within Virginia borders. While not strictly gambling, DFS is actually seen as gambling by many parties, and indeed remains illegal in states such as Arizona, Iowa and Louisiana. The bill to permit DFS sites was signed into law by Gov. Bill Haslam in April of 2016.
By 2020 there was a 'new sheriff in town' and it was Gov. Ralph Northam who finally gave the go-ahead for betting to be made legal in Virginia. Despite this decision, the pace of sites applying for sport betting licenses from the Virginia Lottery Board has been slow. At the time of writing only six sports books exist online in the state. These are DraftKings, FanDuel, BetMGM, BetRivers, William Hill and WynnBet.
How We Rank the Best Virginia Online Sportsbooks
Many people in the US are perhaps a little surprised to learn that Virginia had made moves to legalize VA sports betting at all. The state the largest US state without a major league sports team. In addition gambling in Virginia seems to be about as popular as choosing to watch a little league soccer game instead of the Superbowl.
There is though some kind of love for sports in Virginia, as evidenced by the fact that the state has often made moves to lure the teams based in DC there. In some ways the Washington Football Team and the Washington Capitals are Virginian sports teams, but in most other ways they aren't.
If you are a sports betting fan in Virginia you have a massive list of six sports books online to choose from. The question you may be asking yourself though is, how do you make that choice? Here are a few slam-dunking tips to help you to make that choice.
How we choose the best sports books Virginia
Encryption. When you sign up to a sports book, you are going to be sharing some important details online. Your name, address and a telephone number are all likely to end up in cyberspace. Your SSN and eventually some financial info too. You will want all those details to be kept safe and secure, and all the best sites adopt encryption techniques to make that so.
Support. No matter how brilliant a sports book may be, you are likely to encounter some kind of problem eventually. When this happens you will want help, and you will want it fast. Sites that have support at the end of the phone line get thumbs up from us. Sites that have rarely-answered email addresses get the thumbs down.
Markets. Sport in the US revolves around the major leagues – NBA, NHL, MLB and NFL. You can add the NCAA too, but not every state permits betting on amateur sports. The best sports books have markets beyond the major leagues, and beyond the United States too. We expect coverage of golf, tennis and soccer, plus NASCAR and other motor sports.
Payments. It used to be impossible to get money from your bank into any kind of gambling account. Since the legalization of sports betting Virginia, that's become less of a problem although some banks still do not permit it. That's why it's important that the best sports books in Virginia have multiple options when it comes to payments.
Bonuses. Perhaps the best thing about the opening of online sports books in Virginia is that they all want your custom. This means they all offer lip-smackin' deals for their new customers. This means you can give yourself a bonus for opening an account. The best sports books have the best bonuses, plus ongoing bonuses.
The Top 5 Sports Betting in Virginia Sites: A Closer Look
So, at the time of writing, there are six sports books open to sports betting Virginia fans. It may seem unfair to rank the top five and then leave one off the list, but that's what we're going to do! That doesn't mean the one we've left off is no good … just that five are just … that little bit better.
With that taken care of, here are our choices of the leading five sports books in the state of Virginia.
1. DraftKings Sportsbook (Up to $1,000 Deposit Bonus)
Anyone into sports in the US has probably heard of the name DraftKings. This company has long been the number one fantasy sports provider in the country. It has been legal for daily fantasy sports in Virginia since 2016. They can now safely be regarded as the number one sports book in Virginia too.
DraftKings instantly went the right way when establishing their US-based sports book (they are legal in eight states with more to come) by getting the established software firm Kambi to provide their software. There's a deal for newbs at DraftKings too – $1,000 deposit bonus maximum! This deal does come with T&Cs though, so check them out before you sign up although it looks okay to our eyes.
What we like:
$1,000 welcome bonus for new customers
Sports betting interface is exceptional
Provided by a firmly-established company
Properly licensed in the state of Virginia
What we don't:
Not the most favorable odds, exactly
2. FanDuel (Risk-Free Bet up to $1,000)
FanDuel has been around in Virginia since 2016, but as a DFS app and not as sports book. This excellent site has had a sports betting Virginia license since January 2021. Unlike many Virginia sports books it has a deal with a real life organization. The organization in this case is the Washington Football Team.
FanDuel has become the most popular gambling operator in the United States. Both DFS and even online casinos operating under the FanDuel brand. At the time of writing the FanDuel sportsbook is available in nine states all across the US, including New Jersey, Pennsylvania and of course, Virginia.
The frosting on the cake when it comes to opening a new account at the FanDuel sports book in Virginia is that newbs receive up to $1,000 in a risk-free bet. This means if your first bet at the site loses, then FanDuel will refund you your loses up to that maximum of $1,000 as site credit.
What we like:
Some live streaming (not major league sports)
Stunning bonus, up to $1,000
Perfectly legal – properly licensed in Virginia
Enough bet options and markets available
What we don't:
More promos would be a bonus, literally!
3. BetMGM (Risk-free bet up to $600)
BetMGM have really gone the whole ten yards when it comes to sports betting in the United States. Ever since so many states decided to open up to the possibility of legal sports betting, BetMGM have really been pushing to explore a large number of sports betting opportunities, with sites available (at the time of writing) in ten states of the US of A.
You'd think that BetMGM would go for a sports personality to endorse their VA sports betting brand but they haven't – they've gone for Jamie Foxx instead. Okay, so Foxx did play Muhammad Ali's trainer in the biopic of the great American boxer, but that's as far as any sports connection goes.
BetMGM did have a really excellent welcome deal that reached four figures, but they've toned this down a little of late and reduced it to $600, which is still a pleasing amount. This is the usual 'risk free' class of bet, so if your first bet loses you get your money back as site credit. As ever with all promos, check the T&Cs to make sure you understand all the rules.
What we like:
Backed by a US-based company with an excellent reputation
A few in-play betting opportunities
A limited number of live video streams
The best mobile betting app sports book?
What we don't:
Perhaps a few more options and markets would be a plus
4. BetRivers (100% Match deposit up to $250)
BetRivers is a US sports betting brand that runs via the company Rush Street Interactive created in Chicago in 2012. Rush Street runs casinos in Pennsylvania, Illinois and other states but has yet to open a casino in Virginia. That is likely to change soon as Rush Street has been given the go-ahead to open a Virginia casino. This weill be in Portsmouth close to Norfolk International Airport.
Because of the building of the new casino (or the redevelopment of an existing site) BetRivers will be allowed to operate an online sports book in the state of Virginia until at least 2040. BetRivers already has a lot of experience in running sports books in other states, so it was not too much hassle for them to create their sports book for Virginia residents too. The casino will open in 2023 if all goes to plan, making the BetRivers sports book in Virginia the first sports book tied to a real life gambling establishment.
The deal for BetRivers sports books newbs in Virginia is a superb one – a $250 first deposit bonus that has a mere one-time-only play-through requirement! The site has other habitual bonuses such as Parlay Perks and the $100,000 Pick 'Em during the NFL season.
What we like:
A huge range of betting markets
Multiple payment options
Excellent play-through on all bonuses
Intuitive interface that doesn't cause headaches
What we don't:
$250 is one of the tightest sign-up bonuses around
5. WynnBET (Max $250 Risk-Free Bet)
Of the five sports books in our top five list, WynnBet is probably the one that's the least-known. They have been a little more select with what they do with when it comes to enhancing their brand, and so far have only opened sports books in New Jersey, Colorado, Michigan and of course, Virginia. At the time of writing this company has two more online sports book licenses in planning, in Indiana and Tennessee.
If you've ever been to Las Vegas then you may recognize the name of 'Wynn' as in Wynn Las Vegas and Wynn Resorts, founded by real estate entrepreneur Steve Wynn and his business partner Kazuo Okada in 2002. Interestingly, Wynn had sold his previous company, Mirage Resorts in 2000 to MGM, the creators and owners of course of BetMGM!
WynnBet is the only Virginia sports book to make our list that is a mobile-only sports book. There is no online sports book for people in Virginia unlike other states, and the app is only available for iOS and Android-based devices. Once you've downloaded and installed the app you can open an account and enjoy all the benefits of a risk-free bet up to a maximum of $500.
One thing of note, NASCAR is a partner of WynnBet, which is ideal for sports bettors who love their motor sport.
What we like:
Very good live chat support
Play+ card withdrawals available
Easy to use mobile app
Enough markets to please anyone
Is Sports Betting Legal in Virginia?
Well, perhaps you would not be reading this if you didn't know that sports betting Virginia is legal, but the 'legal' status of sports betting in the state still puzzles some. After all, sportsbooks have been available to US citizens for a good decade or so, so what has changed? What has changed is that those sports books were operating illegally, and indeed all that were will not be allowed to apply for a VA sports betting license.
In something of a unique twist, the Virginia lawmakers allow teams from the NBA, NFL, NHL and MLB to apply for sports betting licenses, as long as they are physically located in Virginia. The oddity of this is mainly due to the fact that there are no major league sports teams located in the state, despite previous efforts to persuade the Houston Astros, the Montreal Expos (now the Washington Nationals) and the Florida (now Miami) Marlins to relocate to Virginia. It's thought that this was a ploy to entice the then-named Washington Redskins (now the Washington Football Team, who have their operational headquarters in Northern Virginia) to relocate to the state.
When permitting online sports betting in Virginia, the lawmakers decided that intially, only seventeen sports books would be permitted to obtain a license in the state. Like other states, the fees for obtaining a sports book licence are not exactly cheap. It costs $250,000 for an online sports book to obtain a license, and licensed sports book must give up 15 percent of their gross revenue in taxation.
The Licensed Partners of Online Sports Betting Virginia
If you are familiar with the concept of online sports betting in the United States, then you will understand one hard and fast rule – an online sports book in the US has to be partnered with a bricks-and-mortar gambling establishment. They cannot simply operate online.
This is not the case in Virginia … or at least not yet. Sports books can operate without a licensed real-world partner, and indeed both DraftKings and BetMGM do. As long as an online sports book can demonstrate that they intend to team up with a real-world organisation, then they can apply for a license. Some online sports books have already teamed up with a real-world organisation in order to unmuddy the waters, such as FanDuel teaming up with the Washington Football Team, and WynnBET with NASCAR.
Why is Virginia unlike other states in this regard?
This unusual stance can be a little bit difficult to understand, but perhaps not when examined a little deeper. Virginia simply does not have the gambling and sports 'heritage' that other states have. The state has never had a major league sports team, the closest being the Virginia Squires (formerly the Oakland Oaks and the Washington Caps) that played in the ABA between 1970 and 1976, and then folded when the ABA merged with the much more predigious NBA.
The current answer to 'are there casinos in Virginia?' is 'no', although as part of the same bill that gave the go ahead for online VA ports betting in the state, applications for the building of licensed casinos were welcomed. Indeed, the only gambling in Virginia that could be performed was parimutuel betting at the Colonial Downs racetrack in New Kent.
It seems then that the main reason online sports books are not required to team up with a licensed partner in Virginia is that there are too few of them!
| | | | | |
| --- | --- | --- | --- | --- |
| Sports Book | Licensed Partner | Platform | iOS/Android Apps | Established |
| DraftKings | – | Kambi | Yes | Jan 2021 |
| FanDuel | Washington Football Team | Flutter | Yes | Jan 2021 |
| BetMGM | – | GVC | Yes | Jan 2021 |
| BetRivers | Rush Street Gaming | Kambi | Yes | Jan 2021 |
| William Hill | Caesars | William Hill | Yes | Feb 2021 |
| WynnBET | NASCAR | SBTech | Yes | Mar 2021 |
Bonuses Available at Virginia Online Sportsbooks
If you've had a look through all the snapshot reviews offered here of sports books in Virginia, then one common theme should already have struck you – they all offer various bonuses for newcomers. Most online sports books in the state will also offer promotions and deals for regular customers too, just to make sure that they stick around.
There are several types of bonuses available at Virginia online sports books, and below you'll find a quick overview of the most common types:
Bonus types you'll find at sports books
Risk-Free Bet: Surely the most common type when it comes to sports betting in the US. Sign up to a site, make your first bet and it's a losing one, you'll be refunded your stake (up to a limit), usually as site credit.
Free Bet: A bet that does not cost one cent of your own cash, usually given as reward for making a deposit. You can place a bet with this money, but there's one downside – you don't get your stake back no matter if your bet wins or loses.
Deposit Bonus: Usually used with online casinos, but found at sports books too. Whatever you deposit as your first deposit as a newb at a sports book, the sports book will match it (up to a limit) with site credit.
No Deposit Bonus. Essentially the same as a free bet, except that you do not have to make a deposit in order to get your hands on it. Such bonuses are just site credit, and are usually small.
Reload Bonus: Identical to a deposit bonus, except that it is not tied to your initial deposit at a site, but any subsequent deposit that you make and that qualifies.
Enhanced Odds: You get better odds if you bet on a site-defined event. This could be a specific game, or a specific league or tournament. The cavaet (there always is one!) is that anything you win over the normal odds is paid as site credit.
Parlay Bonus: Boosted payouts for parlay bets. Usually, the more selections you include with your parlay, the bigger the boost. Remember too the more selections you include, the more chance your parlay has of losing, so find the right balance!
Sports Betting in Virginia Bonuses Terms and Conditions
If you're unfamiliar with bonuses when it comes to sports betting or any type of gambling site in the US, then never fear, your friends from Safe Betting Sites are here! If you see something like '$1,000 No-Risk Bet!' you might start jumping around the room thinking you've discovered the key to a source of unlimited dollars. This is not the case.
Sports books are not in the habit of handing out free money to every people who signs up with them (that's hardly the most sustainable of business models, after all), but if you know your stuff, you can still get a little added benefit to your sports book bonus dealings, Here, we are going to walk you through two of the welcome bonuses already mentioned on this page, available at DraftKings and FanDuel.
DraftKings $1,000 deposit bonus.

Once you've completed your sign up at DraftKings, it's time to grab your deposit bonus. As long as you make a deposit of at least $5, then you're good to go. For your bonus, 20 percent of your deposit is offered to you as site credit, up to that maximum of $1,000. If you're decent at math, then you've probably already worked out that you need to deposit $5,000 in order to get the full $1,000.
Your bonus credit is not handed to you in one lump – you have to earn it. For every $25 of your own cash you wager at DraftKings, $1 of your bonus cash is released. You can use your bonus cash to place bets at the DraftKings sports book, but it is not returned in any winnings. Also, any bet you make with the aim of releasing bonus cash must be at odds of at least -300.
You have ninety days from the award of your bonus to release as much bonus cash as possible, up to the full amount.
FanDuel $1,000 Risk-Free Bet

The offer available to people in the state of Virginia is not difficult to understand at all. Sign up, place a bet and if that bet loses, then FanDuel will give you back your stake as site credit. It's hardly rocket science!
However, there are some things you need to know. Firstly, you cannot stake any amount you wish with your first bet – well you can, but no matter how much you bet, the maximum site credit you will receive is $1,000. You don't get a single extra cent if your bet wins, though.
As this is site credit, it cannot be withdrawn and can only be used for wagering. In addition, any winnings from your site credit are added to your cash account and can be withdraw, but the site credit cannot and is just 'spent'. So, if you wager $10 of site credit at +100 on a winning bet, you would get $10 in winnings, not your $10 stake too.
How to Sign Up at Licensed Virginia Sports Book
It really is easy to sign up at a licensed Virginia sports book. One thing you need to make sure of though is that you sign up at a legal licensed Virginia sports book. Some sites may claim they are legal, but the truth is they are not. To be sure, stick to the five sports books in our list of the top five legal sports books in Virginia.
Don't try tricks such as using a VPN to fake your location. You will have to prove your residency of Virginia as part of the sign-up process, so using a VPN is wholly without point.
Step 1: Choose!
Okay, so in Virginia you don't really have many online sports books to choose from – just six (at the time of writing). The good news is that they all have their merits. Take a look at our snapshot reviews above and pick the one you find the most appealing.
Step 2: Go!

All sports betting sites in Virginia strive to make the sign up process as easy to complete as possible – it is of course in their best interests to do so! Either head to the sports betting site on your laptop or PC, or download the app to your phone. You'll see a button marked 'Register' or 'Sign Up' or something similar – click it!
Step 3: Keep going!

By clicking the registration button you will unleash a dreaded form. Fill in as much detail as you are asked to provide which usually means your name, address and a contact telephone number. You may also be asked to fill in your SSN number, or at least the last four digits of it. Sports books in Virginia are legally required to take all reasonable steps to make sure only Virginia residents sign up for them.
Step 4: Get a thumbs up!
Typically you will need to prove that the email you used for the sign up is yours. The online sports book will send you a validation email, usually containing a link or a validation code. Click on the link or enter the code when prompted to confirm your legitimacy.
Step 5: Get betting!

If all has gone okay then you should be free to commence your sports betting Virginia career. Don't forget that as a sports betting newbie, you should be eligible for some kind of welcome goodness, such as a deposit bonus or a risk-free bet. Make sure you claim anything that you are entitled to.
Available Sports Markets in Virginia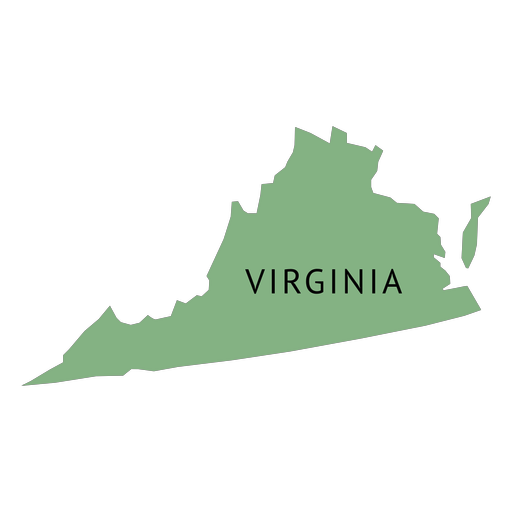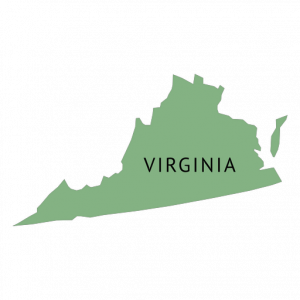 So there are no major league teams in Virginia, but there are plenty of major league betting markets. Here is a run down of all the most common betting markets you will find at the leading online sports books in Virginia.
Baseball
American's pastime has never made its way into Virginia, despite the hope that the Montreal Expos would move to the state in the early 2000s. MLB tops the list of baseball betting at Virginia sports books, but there's coverage of other leagues too.
Football
Just like baseball, ain't no football in Virginia (yet) despite attempts to lure the team formerly known as the Washington Redskins. You can of course bet on the NFL in Virginia but as far as football goes, that's about it. You can bet on NCAA football, but NOT on the Cavaliers.
Basketball

Basketball has very little presence in Virginia, but betting on the NBA and NCAA (again, NOT the Cavaliers) is available and permitted. The best online sports books in Virginia allow you to bet on European and Asian basketball leagues too.
Hockey

For Virginia hockey, see basketball. Virginia has not been close to an NHL team since the 1990s when a potential franchise deal was rejected, and the proposed team ended up in Columbus. You can bet on the NHL at Virginia sports books though, and the CFL and some European leagues too.
Soccer
Virginia does have two decent soccer teams (Loudoun United and the Richmond Kickers) but neither of course are at MLS level. Betting on the MLS is available at sports books Virginia though, plus the EPL and other major soccer leagues all around the soccer ball-shaped globe.
Plus …

You can easy check which other betting markets are available by logging into your sports betting site of choice, of course. Expect to see Aussie Rules, boxing, cricket (a long, drawn-out version of baseball), cycling, darts, golf, MMA, motor sports, rugby (a confusing version of football), table tennis and tennis at the very least. Horse racing is generally not covered at Virginia sports books.
In-Play Betting
Most bets at a sports book in Virginia are placed before an event starts, but you can also place a wager on an event that has already begun, although the odds are will be different.
Cash Out Betting
Cash out is where you 'cash out' a winning bet that you are fearful may turn into a losing one. You will get less of a payout than if your bet does turn into a losing one, but sometimes that is better than winning nothing at all.
Available Betting Markets in Virginia
Betting in Virginia may seem all about deciding upon the winner and the loser, but there's more to betting than just backing those you think will win. Here you will find a swift run-down of all the most common available betting markets in Virginia.
Moneyline
The win/lose bet. One team is the favorite and is given negative odds, and one team is the underdog and is given positive odds. You back the team or player you think will win and if you are correct, then you are paid winnings based on the odds, plus you get your stake back.
The Spread
The same as moneyline except that competitors are given a handicap, which is known as the spread. Say the Giants (favorites) are playing the Royals (underdogs) and the spread is 1.5. This means that the Giants (for the purposes of the bet) will have 1.5 taken from their score (if you back them) and the Royals 1.5 added on (if you back them). It's just a way of making competitions that little bit tighter.
Over/Under
This bet is on the total number of points, goals or runs scored in any kind of sporting contest, and by both competitors. The bet is whether you think the total scored will be over or under the defined total, for example over/under 2.5 goals for a soccer game or over/under 200.5 points for a basketball game. The odds are usually -110 and +110, or in that ballpark.
Props
Props bets are bets on individuals taking part in a specific contest. For example, you could bet on Mike Trout to hit a home run for the Angels in a baseball game, or Leo Messi to score at least twice for Barcelona in a La Liga game.
Prop bets are not usually allowed on college players.
Parlay
A parlay bet is a combined bet made up of multiple selections. Usually, a parlay bet has at least three selections. All the selections within a parlay bet have to be winners else the entire bet fails.
A round robin is a kind of parlay bet in which a series of bets are made combined with a parlay bet. Each round robin bet has one event of the overall parlay bet missing. This means that if only one element of the parlay bet fails, the entire stake is not lost.
Futures
A bet on the overall winner of an event, such as the Superbowl at the start of the NFL season, or the US Open tennis champion before a single ball has been served.
Which Banking Methods are Available in Virginia?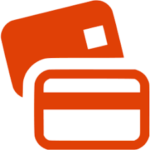 Virginia is probably the state where sports betting is legal that has the least number of payment options available. This is because there are no real-world or retail sports books available (everything is online when it comes to sports betting) unlike other states, and as yet, no casinos either.
There are still plenty of ways to get money into your online sport betting Virginia account, and below you will find a list of the most common.
Cards
You should be able to use your Visa or MasterCard credit or debit card at an online sports book in Virginia, but don't bank on it – literally. Even though sports betting is now legal in the states, some banks will still not allow their issued cards to be used at US sports betting sites.
PayPal
PayPal may be your best bet when you want to get money into and/or out of your sports betting account. This popular eWallet is available at most of the online casinos in Virginia that we have so far featured. There may be some charges for using PayPal, so make sure you check them out before you suffer a nasty surprise.
Neteller is an alternative eWallet that is accepted by some online sports books in Virginia, but not by DraftKings or FanDuel.
ACH
You can move money too and from your sports betting account using ACH, or the Automated Clearing House. ACH is simply a way of linking one account to another, automatically and online. Imagine it's a way of writing electronic versions of paper checks – you write the check and the sports book will send it to your bank, requesting that the funds be transfered from your banking account.
Others
That is about it for banking options with Virginia sports books, and that's mainly because there are currently so few of them. Maybe when a few more come online other payment options – such as PayNearMe – will become available.
In addition, when the proposed casinos in Virginia have been completed, you should be able to pay money into your Virginia sports book account in person.
Virginia Online Betting Apps
Surfing the internet in the 2020s now usually means popping out your phone and opening a browser, rather then firing up a laptop or sitting down at your desktop computer.
It makes sense then for all the leading legal sports books in Virginia to allow for the downloading and installation of mobile online betting apps – and indeed, all Virginia sports books do. In fact, as we may have already mentioned one sports book Virginia – WynnBet – that is only available as a betting app.
If you have an iPhone or iPad, then you can go to the Apple App Store for your jurisdiction and download the app from there. If you visit a specific sports book they should provide you with a link, or you can just go the App Store and perform a search. You can install the app just as you would install any other app.
Google Play does not host sports betting apps. That's not because they are not legal – it is because the Play Store is a global marketplace, meaning someone from Zambia could download an app from Poland, for example. This is not good when sports betting in the US is so geographically sensitive, so Google's attitude to all sports betting apps is "no way, Jose".
So, to get an Android sports betting app on your phone you just need to head to the sports book in question and download it from there. You can then install it just as you would any other Android app.
No. 1 Sports Book in Virginia
Deposit Bonus up to $1,000
Deposit Bonus up to $1,000
Slick Sports Betting Interface
A Trusted USA-based company
Fully and Properly Licensed in VA
9.9
Claim Bonus
$25 Free + 100% Bonus up to $1,000
$25 Free + 100% Bonus up to $1,000
Fantastic Mobile Betting Platform
Many Diverse Betting Markets Available
Earn $25 Absolutely Free
9.2
Claim Bonus
100% Match up to $1,250
Excellent App for Phones and Tablets
Experienced Casino Company
Good of Cashier Options
8.4
Claim Bonus
Virginia Sportsbook Team Sponsorship
Virginia is a little behind the play when it comes to team sponsorship, but that's perhaps only because there are no major league sports teams in the state. You could – at a push – include all the District of Columbia teams (the Nationals, the Football Team, the Wizards, the Capitals and DC United) but that's stretching thing a bit as those sides only really have support in Northern Virginia.
As a result, there are very few deals done with Virginia sports books and pro major league sports teams, although we are going to look at some.
The Washington Football Team (NFL)
As has already been mentioned, FanDuel are the official sports betting partners in Virginia of the Washington Football Team. The partnership was announced in January 2021 and was the first-ever between an NFL team and an online sports gambling service. As part of the deal, FanDuel are allowed to advertise at Fedex Field and offer Washington fans game-day hospitality deals.
Washington Wizards (NBA)
Currenly there are no deals between the Wizards and any sports book, online or retail, in Virginia or beyond state borders.
Washington Nationals (MLB)
The 2019 World Series winners do have an official sports betting partner, and it's one with a sports book Virginia based – BetMGM. This deal was announced in January 2021, just before BetMGM came online in Virginia.
It's unclear whether the deal qualifies as a retail sports book as plans have as yet not been finalised, although it is thought any sports book will be placed adjacent to the MGM National Harbor Dugout Club at Nats Park.
Baltimore Orioles (MLB)
Okay, if the Nats are a stretch, the the Orioles are even a bigger stretch but there are some Orioles fans in Northern Virginia. Sports betting is not yet legal in Maryland, although successful moves in that direction are being made. There are currently no deals between the Orioles and any sports book.
Washington Capitals (NHL)
As yet, there are no deals between the Capitals and any sports book, and none seem to be in the pipeline.
DC United (MLS)
The capital's MLS team was courted by both Caesars and FanDuel to become a sports betting partner, and the latter sports book emerged as the victor. FanDuel plans to open a retail sports book at Audi Field in 2021, and will share a percentage of profits made at this real-world venue . This deal was the first between FanDuel and any MLS team.
The Bottom Line
Sport betting in Virginia is most definitely in its fledgling days, with only six sports books so far available online. That choice is more than likely to expand in the forthcoming months, as Barstool Sports, Bally Bets and Golden Nugget have all been approved for launch. It probably won't be long before the other interested sports book companies – PointsBet, BetAmerica, FOX Bet and Unibet – all apply for Viriginia sports betting licenses.
Sports fans may have been waiting for a major league sports team in Virginia since … forever, but for sports betting fans in Virginia, the wait for legal sports betting sites in the state is over! Finally, the answer to the question 'is online sports betting in Virginia legal' is 'YES!'.
FAQs
How old do I have to be to legally bet on sports in Virginia?
Like most states in the US, you have to be 21 years of age to legally bet on any sporting contest.
Can I apply for a Virginia sports betting account if I am not resident in Virginia?
You can, but you can only place bets at a sports book with a Virginia license when you are physically located within the state. This is ideal if you live in Maryland but work in Virginia.
Who oversees legal sports betting in Virginia?
That would be the Virginia Lottery Board. Virginia has not - unlike other states - seen fit to create a specific VA sports betting department.
I am 19. How come I can use the FanDuel DFS site but not the FanDuel sports book?
The legal age for DFS use is 18. The legal age for sports book use is 21.
How can I check if a sports book is legal in Virginia?
Information on approved licenses can be found at www.valottery.com/aboutus/casinosandsportsbetting.
Can I bet on non-pro sports?
You cannot bet on any under 18 sporting activity. You cannot bet on in-game or prop bets on college sports, or ANY Virginia college sport.
Are any winnings taxed?
Yes. Usually tax is removed from your winnings when you receive them, although you may have to meet a specific threshold.
Does the state promote responsible gambling in Virginia?
Yes - if you experience any gambling related issues, you can call the Virginia Problem Gambling Helpline at 888-532-3500 (toll free).
When are there casinos in Virginia going to open?
It is hoping that the first casino in Virginia will open late 2021.