Alongside the Masters, US Open, and British Open, the PGA Championship forms one quarter of the most prestigious quartet of tournaments in golf. While it formerly finished off the Majors season, it now sits squarely in the middle of it, taking place in May each year. The enormous prize pool – standing at around $15 million – naturally attracts the best golfers around. In turn, this is an excellent event for punters to take an interest in. PGA betting is not only fun, but potentially lucrative too. 
In this article, you'll learn everything you need to know about PGA Championship betting. Up front, you can see the 10 very best sportsbooks USA you can use right now which cover the tournament. We'll also cover the most popular betting markets, give you some top PGA betting tips on turning a profit, and plenty more besides. 
All
New Jersey
Pennsylvania
How to Choose the Best PGA Championship Betting Site
Along with horse racing, and leagues like the NFL and NBA, golf is far and away one of the biggest betting markets in the US. As such, it will be covered by the vast majority of serious online sportsbooks. We've provided 10 of your best such options above, but – if you want to search for yourself – these are the factors to focus on. 
It goes without saying that your bookmaker needs to provide PGA Tour betting odds, including for the Championship itself. You must evaluate the breadth of these odds in advance, though. 
Firstly, how's the coverage for the most basic bet types, like overall tournament winner? Is the entire field covered, or just a few of the biggest names? Does the site also allow you to play it safe with an each way wager, or bet on a player to finish within a certain range? Are there more exotic props available, such as winning nationality, winning margin, or to make the cut?
In-play offers a constant stream of betting opportunities which simply aren't possible before the action begins. When an event is four days long, like the PGA Championship, those numbers get even greater. 
It's crucial, therefore, to check a site's live betting features before signing up. First, look at the betting markets typically available for other golf tournaments while they're ongoing. Evaluate both the quality of the odds and the variety of bet types here. If you've already signed up with a bookie, test out their in-play and cash out tools with lower-stakes PGA Tour betting before the Championship begins.
A modern sportsbook should provide mobile betting options which match those on its desktop site. Ideally these will be delivered via an app, but a mobile website is a fine substitute. 
Again, check these features ahead of the PGA Championship. Confirm that all the main features and betting markets are also available when you're on-the-go. You should also simply gauge how intuitive the app or site is to use, and how well it works on your mobile device.
As noted, the PGA Championship is a massive occasion for betting. It's no surprise, therefore, to see betting sites taking advantage of this publicity by providing a range of special offers, enticing you into signing up. 
There are two main types of PGA Championship promotions. The first is welcome offers, which typically give you a one-time bonus, often as a 'deposit match'. The other is ongoing promotions, which can be triggered more than once. These might help increase your winnings (like odds boosts), or minimize your losses (like parlay/multiples insurance, or 'money back if 2nd' offers).
There are plenty of other factors to consider, along with the four listed above. Be sure to scout out the payment situation, for example, including available methods, minimum deposit and withdrawal amounts, any transaction fees, and so on. Another thing to check is naturally the availability of a certain sportsbook within your state.
Popular PGA Betting Markets 
Compared to regular PGA Tour betting odds, you'll find noticeably more variety when it comes to the Championship itself. You can basically find your own balance of risk and reward here, with these being the most popular bet types to choose from. 
Outright Winner
These are easily the most popular and straightforward PGA betting odds. Just about every major betting site will provide them, but Unibet has some of the best odds around. Quite simply, you're picking which player you think will win the entire tournament. If he does so, you'll get a nice payout, with prices for even the biggest favorites typically starting at +800. If one of the 100+ other players wins instead, you lose your stake, meaning this is actually a pretty risky wager.
Visit Unibet for PGA Outright Winner odds
Each Way
This is a safer alternative to outright winner, but it does come at a price. Each ways have two parts – win and place – and you'll need full stakes for each one. So, if you want $10 on each part, you'll need to stake $20 in total. 
The win part of an each way works in the same way as an outright winner bet. The place part means that – if your golfer fails to win the Championship, but finishes within a certain range – you'll still get paid. You won't make a major profit, but you'll still get your stake back plus a little extra. 888sport provide each way markets on all the majors, typically paying out five places at odds of 1/4.
Visit 888Sport for PGA Each Way lines
Top X Finish
These are extremely popular PGA Championship Betting odds, because they give you a very solid chance indeed to make a return. It doesn't actually matter whether or not the golfer you bet on here wins. Instead, they simply need to finish within one of the top few spots. This range varies between betting sites, but you'll often be able to find top three, top five, and top 10 finish markets available. BetMGM lets you go all the way up to a top 20 finish, although the odds naturally drop as you add more places to your betslip. 
Check out PGA Top Finish odds at BetMGM
Nationality Bets
Nationality wagers are extremely enjoyable to root for as you watch the PGA Championship. There are a couple of different ways you can go with them. Occasionally you might be able to find a 'USA vs the Field' market, but the most popular method is to bet on the nationality of the winner. BetMGM is just one site which allows this. Other sportsbooks let you predict the top finisher from a given country. The USA is obviously the most competitive nation here, but you can still have fun taking players from England, Spain, or – if you're lucky – even the whole of Europe.
Visit BetMGM for PGA Nationality bets
Other Props
Like most other major competitions in the US, especially compared to European Tour events, the PGA Championship comes with a huge number of props attached to it. FoxBet has a particularly impressive selection. Some of these are pretty sensible, like taking a player to either make or miss the cut, predicting the first round leader, or taking the winners of certain matchups. Others – like 'Will there be a hole-in-one?' – are based more on luck, and only warrant a small stake.
PGA Championship Betting Odds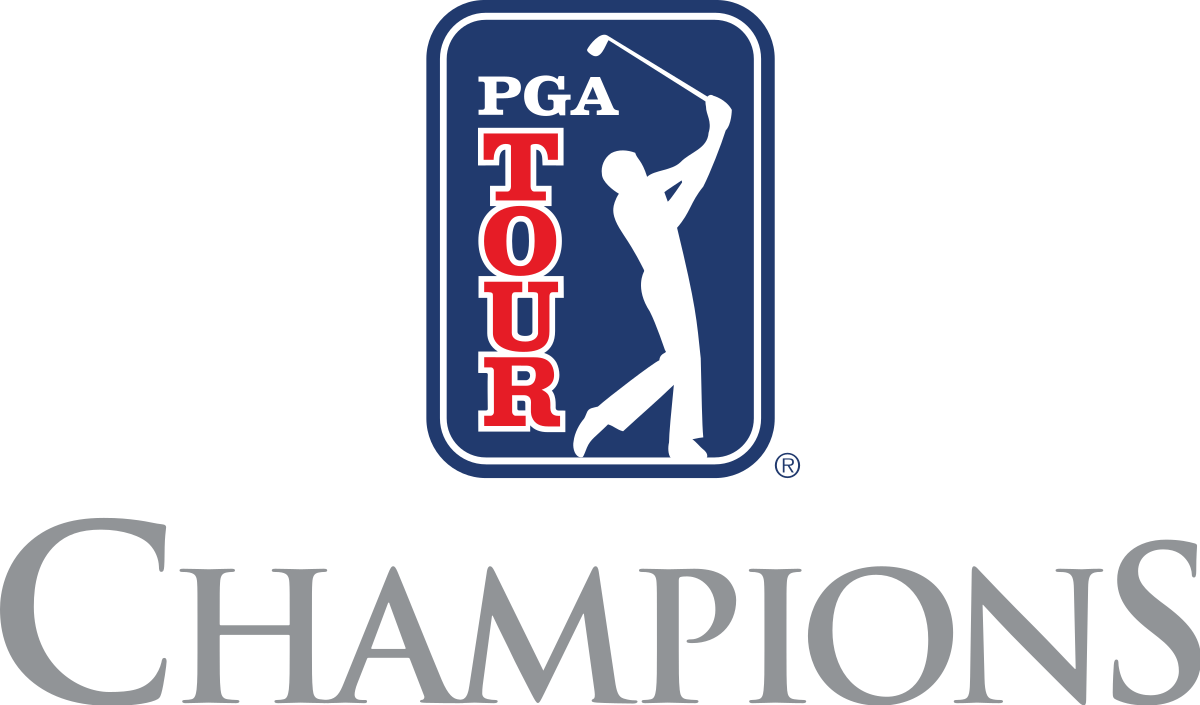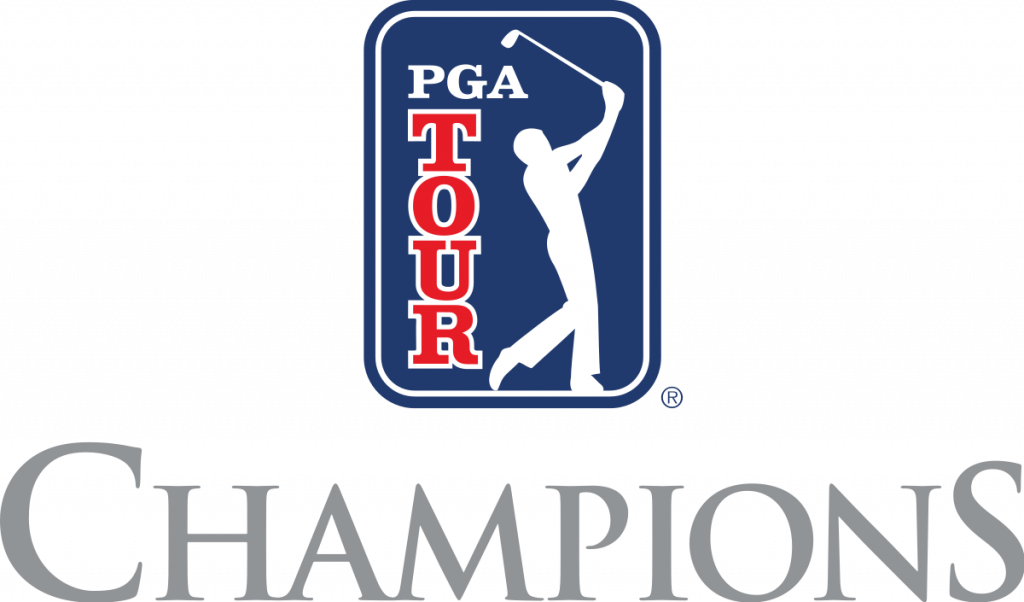 As noted above, the most popular way to bet on the PGA Championship is to go straight for the overall winner. Of course you can simply go with your favorite player here, but – to make a pick with a genuine shot at winning – you'd be better served by committing time to some serious research. You'll find tips on exactly how to do so in the next section. 
Start looking at the actual PGA Championship betting odds for outright winner, and you'll immediately notice that the vast majority of sites have the same names at the top. Only the odds themselves vary. Below, you can see the current consensus top 10 players for the 2021 PGA Championship, along with their current odds at three of our top recommended sportsbooks. 
Dustin Johnson @+800 (BetMGM)
Bryson Dechambeau @+1000 (Unibet)
Jon Rahm @+900 (Unibet)
Justin Thomas @+900 (Unibet)
Brooks Koepka @+1200 (888Sport)
Rory McIlroy @+1400 (BetMGM)
Jordan Spieth @+1200 (Unibet)
Xander Schauffele @+1800 (888Sport)
Patrick Cantlay @+2000 (Unibet)
Collin Morikawa @+2500 (Unibet)
3 Ultimate PGA Championship Betting Tips
With so many competitors taking part each year, PGA betting is notoriously tricky. That's especially true for the Championship itself, which can see around 150 players entering. While there's no sure way to make money from this tournament, there are definitely best practices you can use to help yourself out. These are our three top PGA Championship Betting Tips.
Tip #1: Do More With Less
There are typically three components to the best golf betting: course history, player statistics, and recent form. 
With the Masters – played at Augusta every year – the first factor plays an absolutely enormous part. With the PGA Championship, which moves around each year, this is typically less important. In the case of 2021, you can almost throw it out of the window completely, as there's only been one prior PGA Championship held at Kiawah Island (won by Rory McIlroy in 2012). This basically means you're losing ⅓ of your usual betting information, so you absolutely must double-down on the other two factors. 
Firstly, research how the course is playing heading up to the actual tournament, and any adjustments the organizers are making. Then, match this with any key stats you can find on the top players. Does it favor a power hitter like Dechambeau, or an all-round game like Dustin Johnson's? 
Secondly, recent form – always important – becomes absolutely crucial. The winner of the 2021 Masters – held only a month or so before the PGA Championship – will definitely be riding high. Champions of other recent tournaments – like Jordan Spieth at the 2021 Valero Texas Open, or Justin Thomas at the 2021 Players Championship – will also be full of confidence. Even in the intervening few weeks, there are other tournaments which will give you more information, including the RBC Heritage and Zurich Classic PGA Tour events. Be sure to check that any tournaments you analyze are stroke play, however, rather than match play (like the WGC Championships).  
Tip #2: Look at Long Shots
This is another major way in which PGA betting differs from wagering on the Masters. At the latter tournament, taking a high-ranked player is a pretty safe play. At the PGA Championship, however, anything really can happen. 
Just look at the list of names in our 'PGA Championship Betting Preview 2021' section. Sure, the likes of Brooks Koepka and Justin Thomas are there. But so are players like Jimmy Walker and Keegan Bradley. The former entered the 2016 tournament at +12500, while the latter went into 2011 at a massive +15000. Betting $100 on either would have made you over $10,000 in profit. Other winners since the turn of the century include Ye Yang (+12500), and Shaun Micael (not even listed on sportsbooks). 
In short, if you ever wanted to place a few high-odds long-shot wagers, the PGA Championship is a great place to do so. 
Tip #3: Think About Your Timings
The first PGA Championship sports betting odds are released months before the actual tournament, usually only covering the outright winner market. Being set so far in advance, the prices bookies put in place at this stage are essentially based on guesswork. They're mostly basing their odds on what's happening at that point in time, including each golfer's recent form. 
A huge amount could change in the intervening months, meaning that the early price you get could represent incredible value by May. If you really like one or two players far in advance, based on your early research, don't be afraid to commit some small stakes to a couple of futures wagers.
Where to Watch the PGA Championship 2023 in the US
Golf is easily one of the most popular sports to play in the US, and the PGA Championship is one of four landmark events on the golfing calendar. As such, it draws a significant number of viewers each year, with some five million people estimated to tune in for the final round on Sundays. 
If you've got a regular cable subscription, then the two channels you can watch the PGA Championship on are ESPN and CBS. ESPN covers all four rounds, while CBS broadcasts the action on Saturday and Sunday. ESPN subscribers can use ESPN+ on their mobile devices too, with the app also letting you focus on featured groups, rather than watching the main show. 
Unfortunately, if you're not a cable subscriber, you don't have any further options to watch the PGA Championship live. No betting sites are currently allowed to broadcast the event for free. If you simply want a short term solution, however, you can actually subscribe to ESPN+ on a monthly basis, which only costs $5.99 at the time of writing. 
PGA Championship Betting Preview 2021
While it was held in early September each year for most of its history, the PGA Championship has taken place in May instead since 2019. The 2020 edition was delayed until August due to the Covid pandemic, but the 2021 PGA Championship will go ahead in mid-May as planned. Specifically, it will run from Thursday 20th until Sunday 23rd. 
2021's tournament will take place at The Ocean Course, at Kiawah Island Golf Resort in South Carolina. This is the first time the Championship has been held there since 2012, with the title going to Rory McIlroy on that occasion. That may well be why the Northern Irishman is among the favorites with many bookies, despite being outside the top 10 in the current world rankings. 
156 players will take part in the 2021 PGA Championship, which is a considerably bigger field than the 100 who enter the Masters. The different cut rule here also means that more golfers will be in with a chance until the end, with all the 70 lowest scores (including ties) moving on to the final two rounds. Finally, it's worth noting that – unlike in 2020 – there will be fans at the 2021 Championship, with 10,000 lucky spectators being allowed in. 
To help you get a picture of how well the overall winner typically needs to perform, here's a list of the last 10 champions along with their winning scores. As you can see, there's a considerable amount of variance, to the tune of a sizable 12-shot difference between the highest and lowest scorers over the past decade. 
| | | |
| --- | --- | --- |
| Year | Player | Winning Score |
| 2020 | Collin Morikawa | -13 |
| 2019 | Brooks Koepka | -8 |
| 2018 | Brooks Koepka | -16 |
| 2017 | Justin Thomas | -8 |
| 2016 | Jimmy Walker | -14 |
| 2015 | Jason Day | -20 |
| 2014 | Rory McIlroy | -16 |
| 2013 | Jason Dufner | -10 |
| 2012 | Rory McIlroy | -13 |
| 2011 | Keegan Bradley | -8 |
Bottom Line
If you're a golf fan who hasn't tried PGA Tour betting yet, you're missing out on a whole other side of this wonderful sport. The constant nature of the Tour presents a steady stream of betting opportunities, and the action truly crescendos with the four majors each year. 
The PGA Championship provides a unique and different challenge compared to the Masters, US Open, and British Open Championship, and – as such – must be approached differently by bettors. Winning golf bets on a field this big is inherently tough, but – as always – doing more research will definitely boost your chances. Following the golf betting tips in this article is a great start, and there are plenty of other great resources out there too. 
If you're ready to dive into your PGA betting, we'd highly recommend checking out our top 10 bookies, picking the one you like the most, and taking advantage of its welcome offer. If you'd prefer to pick your own betting site, you can find advice on that towards the top of this article too. Either way, we wish you a safe, responsible, and profitable PGA betting experience. 
$25 Free + 100% Bonus Up To $1,000
$25 Free + 100% Bonus Up To $1,000
Wide range of PGA Championship futures
Competitive golf odds
Easy to use sportsbook on desktop & mobile
9.8
Visit Site
FAQ
What is the best PGA Championship betting site?
You've got plenty of good choices here, and we've listed 10 of the very best at the top of this page. That said, BetMGM is probably your best overall option. It offers an excellent blend of competitive PGA betting odds and special offers, and has a lucrative welcome offer too.
What are the most popular PGA betting odds to take?
Straight-up outright winner bets are the most popular for the PGA Championship, in which you simply bet on who will lift the trophy. Each ways are a sensible alternative, as you can still make a return if your chosen golfer performs well, but doesn't actually win. If you prefer high-risk, high-reward bets, there are also plenty of props available for the Championship.
How can I watch the PGA Championship live?
Betting on this tournament is far more exciting and entertaining if you can also watch the action live for yourself. Unfortunately, your options are actually pretty limited in how you do so. To watch the PGA Championship live on TV, you will need a subscription to either ESPN or CBS. Alternatively, you can buy a one-month subscription to ESPN+, which can be downloaded onto your mobile device.
Where can I get the best PGA Tour betting odds?
Again, all our top 10 options have competitive PGA betting odds. The three top options, though, are arguably BetMGM, 888sport, and Unibet. They offer an ideal mix of extensive betting markets and relatively low prices.
What special offers are available for PGA betting?
For starters, the rewards you get from welcome offers on most betting sites will be eligible for use on the PGA Championship. Most commonly, these will either be deposit matches (e.g. you deposit $100 and get $100 in free bets), or a risk-free bet (e.g. if your $50 first wager loses, you get a $50 refund). Some sportsbooks will also offer specific deals for the PGA Championship, which might boost your odds, refund losing bets, give you extra places on your each ways, and more.