Legal online sports betting is something that lawmakers in New York have been trying to push through for a few years now. It is underway, but it has not been moving at such a pleasing rate so far. More often than not, attempts to propel things forward have been met with barriers that have halted such. Since the Supreme Court of the United States struck down the PASPA law, many other states have been introducing legal online sports wagering to their residents. New York state has seemingly been left behind, though.
While in-person sports betting remains a legal activity in The Empire State, thanks to the necessary act that was passed in 2013, the online sphere is yet to experience it. For the time being, sports bettors in New York have been able to cross state lines to New Jersey where online sports betting is completely legal. The outlook for the state's own online betting scene looks a little rosier now though, and perhaps 2023 could be the year that it is propelled forward like never before.
Top 10 NY Sports Betting Sites
While NY sports betting online is not yet an actual entity, players have taken themselves to various platforms that operate within New Jersey instead. This has led to platforms like FanDuel, DraftKings and others obtaining an influx of New Yorkers who have simply crossed state lines to enjoy the thrill of online sportsbooks. So, which of the NJ sports betting sites can be considered as the best ones to become a player at? Here is a look at the top 5 sportsbooks operating within New Jersey.
All
New Jersey
Pennsylvania
Is Sports Betting Legal in New York?
Despite the online sector not yet having its first taste of completely legal sports betting, New York sports betting does exist. For the time being though, it is only possible through retail sportsbooks. This means that commercial casinos have been able to introduce sports betting operations into their establishments within New York state. So, why has it stalled so much when it comes to the introduction of legal online sports betting options?
Well, we need to go back to 2013 to take a closer look at sports betting, New York style. It was at this time that a successful referendum to amend the Racing, Pari-Mutuel Wagering and Breeding law cleared the way for retail sports betting to be set up. This would only come into effect in the event that sports betting was made legal at a federal level, which is precisely what happened when the PASPA law was overturned in 2018.
The issue comes from the fact that New York, like various other states, features both commercial casinos and tribal casinos. The law only legalized sports betting at the four commercial properties within The Empire State. However, language within the state's compacts with the three main tribes – those being the Seneca, the Oneidas and the Mohawks – dictates that those tribes can offer any game that is also available within those commercial casinos.
The Road Evens out in 2021
The regulatory framework for retail sportsbooks was established in 2019, but this did little for the legalization of online sports betting. You would think that with New York state being host to more professional sports teams than any other city in the world, with additional clubs on Long Island and upstate in Buffalo, that it would be chomping at the bit to legalize wagering on such. However, all betting has been limited to the aforementioned casinos, which are primarily based upstate.
However, things look to be changing for the better (and for the bettor!). Lawmakers have been working at crafting a bill that would allow legal online NY sports betting, according to Governor Andrew Cuomo.
The major sticking point of the NY state sports betting bill is what organization will oversee it all, though. Cuomo has been in favor of allowing a single, app-based bookmaking operation take control of it, although the Legislature has leaned in favor of seeing several handle it. At the same time, the Legislature is highly interested in allowing sports betting to take place on Native American reservations, as well as within the New York state race track establishments.
Yet, it seems as though with the budget bill for fiscal year 2022 being produced, things are definitely moving towards a much freer New York online sports betting scene. Within that budget, details of both NY mobile sports betting and online gambling within state borders was mentioned. Even though that budget package was due to be introduced on April 1, but did not see the light of day until several days later, things look positive. The reason for the delay? The COVID-19 pandemic, which has prevented officials from being able to meet in conference rooms within New York.
The Near Future Could Provide Millions in NY Sports Betting Revenue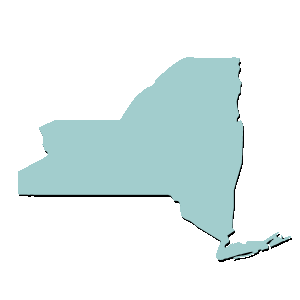 Despite it being true that New York state was ahead of its time with regard to introducing sports betting legislation, it has very much lacked in terms of creating online betting laws. This has meant that The Empire State has likely missed out on bringing in a huge chunk of revenue from mobile and online sports bets.
The sports betting industry in New York could very much knock all other gambling sectors out of the water once it does go online, though. The state casinos are already providing tax dollars from the retail sportsbook operations. For example, the total handle for New York sports betting in 2019 hit almost $7.8 million. This resulted in more than $760,000 in tax revenue. However, in comparison to New Jersey (which has around half the population of New York state) which brought in $4.5 billion in handle for 2019, the tax revenue pales.
Therefore, the outlook for the state's future where sports betting is concerned looks exceptionally bright. In fact, some may say that the sooner New Yorkers get to experience online sports betting, the better for everyone. Gov. Andrew Cuomo really needs to have a change of heart in terms of how it should be launched, though. After all, he could end up pushing the online sports betting New York scene into a terrible box, with a single state lottery-run setup in place, rather than have it as an open and competitive market. In theory, he would do well to learn from the neighboring states of Pennsylvania and New Jersey in this respect.
Support is heavy for legal sports betting via mobile and online in the state, from both the Assembly and the Senate. However, legislature has yet to submit any sort of bill for online sportsbooks to Cuomo. And while this may occur in due course, there is no sure sign that the governor will sign it into law. Does the NY sports betting scene really want to experience a midway compromise between a single-entity model and an open market?
With the passing of the budget bill for fiscal year 2022 though, the New York State Gaming Commission will initiate a bidding process for two platform providers and four online betting skins. An application deadline has been set for the auction as July 31, 2021. The state will then take up to 150 days to discuss and evaluate the submitted bids.
Land-Based New York Sports Betting Options
As things stand at the moment, New Yorkers have the ability to visit a land-based establishment to indulge in sports wagering. However, the likelihood is that some or all of these will unite with an online sportsbook so as to provide residents of New York state with legal online sports betting. As it happens, many of them are already set up with casino or racetrack partners. Agreements are already in place that will see these partnerships remain steadfast for the introduction of online sports betting once it is legalized.
The four casinos operating within New York and providing sports betting already will likely be the first to provide NY mobile sports betting. That is, if Gov. Cuomo relinquishes his grip on potentially monopolizing the industry. Should the NY sports betting market open fully, then it is likely that many other online sports betting brands will enter the New York scene, too. This is because current musings over the open market legislation option would see 14 online skins be possible, thanks to Senator Joseph Addabbo's proposal.
Here is a look at the online US sportsbooks and their land-based partners within New York state, which will be likely to launch online operations once legislation is introduced.
| | | | |
| --- | --- | --- | --- |
| Online Sportsbook | Land-Based Partner | Launch Date | Location |
| BetMGM | Yonkers Raceway | TBA | Yonkers |
| BetRivers | Rivers Casino | TBA | Schenectady |
| DraftKings Sportsbook | Del Lago Resort & Casino | TBA | Waterloo |
| FanDuel Sportsbook | Tioga Downs | TBA | Nichols |
| William Hill | Turning Stone Resort | TBA | Verona |
Who Can Enjoy Sports Betting New York Operations?
Other than placing a strict limitation on the number of operators that can enter into the sports betting market, as well as the type of operators that can provide such, lawmakers have actually been quite liberal. Very limited restrictions are in place when it comes to who is actually able to place NY sports betting wagers.
This means that most adults within state borders who are aged 21 and over can place sports bets at New York casino establishments. The sole exceptions to this rule are individuals who are registered on a gambling self-exclusion list as well as specific people who are directly involved with professional or college sports organizations.
In reference to the New York sports betting rules, you are also prohibited from betting in the state of New York if you are part of one of the following categories:
An athlete whose performance may be utilized to determine, in whole or in part, the outcome of sports betting.
A person who is an athlete, player, coach, referee or any other game official, physician, trainer, team employee or governing body employee, in any sports event overseen by such person's sports governing body.
A person with access to material, non-public confidential information about sporting events, that is the subject of such NY sports betting.
A person who is identified by a sports governing body to the New York State Gaming Commission and is agreed upon as someone who should be prohibited from sports pool wagering.
A person who possesses a position of authority or influence that is sufficient enough to exert an influence over the participants in a sporting event that is the subject of a wager.
As long as you do not fall into any of the categories above and you have not been excluded from sports betting in New York, then you will be free to engage in sports wagering as you like. It is also not necessary to be a resident of The Empire State to gamble at the casinos within state borders. Therefore, it is also likely that you do not need to be a resident to engage in online sports betting once it becomes legal. You will simply need to be within state borders to access online sports betting NY sites.
NY Mobile Sports Betting and Apps
It is currently thought that mobile betting will launch in the state of New York at some point after July of 2021. At the moment, all New York state sports betting is done physically, rather than via the internet. So, mobile sports wagering is not something that you can currently involve yourself in for now.
Many have suggested that the prime key to crafting a completely successful legal sports betting scene is to make it available online…and to provide remote registration at the same time. A few states started out by allowing players to play online, but only if they went to a physical location to register their details. Generally speaking, most of us actually connect with sports via our mobile device. Therefore, providing betting sites through this medium is pretty much a necessity – even more so than just standard online sports betting.
The DraftKings sportsbook and the FanDuel sportsbook both have downloadable apps available within other US states. So, there is no reason why these, and the ones from other brands, can be introduced to the online NY sports betting scene once legalized. If this is done, then it will serve as a method of preventing New Yorkers from visiting unlicensed offshore sites as well. Or, as things are now, it would stop them from having to go to an alternative nearby state to engage in mobile betting.
The fact remains that we all have smartphones and/or tablets these days. They provide us with swift access to the online world, and this is where sports betting would highly benefit. So, which mobile apps can be expected to launch for the online New York sports betting world in due course?
Well, both DraftKings and FanDuel have been mentioned. It is also true that PointsBet and BetRivers have their own mobile betting apps in other states. BetMGM also has such, but provides state-specific versions of its app, meaning that there would be an alternate one crafted for the New York market.
Those who are travelling to the nearby New Jersey, we can recommend the following sports betting apps

Free Bet Deposit Bonus up to $1,000
Free Bet Deposit Bonus up to $1,000
The Leading Sports Book in the US
All US Sports Covered + Global too
Legal in a Dozen US States
9.7
Claim Bonus
New customers only. Minimum deposit and bet of £10, at odds of 1/5 per multi selection. Free bets paid out in the form of 4x £5 tokens, which are valid for 7 days. Stakes not returned and no cash outs are available.
Risk-Free Bet up to $1,000
Risk-Free Bet up to $1,000
Sportsbook Now Live in 8 States
Play Daily Fantasy in 43 States
America's Most Powerful Sports Betting Brand
9.8
Claim Bonus
New customers only. 21+ to claim all sports betting offers. You must be resident of a legal betting state and within state lines in order to place a sportsbook bet. See FanDuel website for legal states.
$25 Free + 100% Bonus up to $1,000
$25 Free + 100% Bonus up to $1,000
Fantastic Mobile Betting Platform
Many Diverse Betting Markets Available
Earn $25 Absolutely Free
9.2
Claim Bonus
Sports Betting in New York with Bonuses
It is without any doubt that sports bettors enjoy receiving bonuses, free bet rewards, risk-free wagers and more. These promotions outrightly enhance your sports betting experience, providing you with more opportunities to place sports bets and win. Once legislators come to terms on the introduction of legal betting sites in the state of New York, the likelihood is that a range of bonuses and other special betting offers will also be made available.
Online sportsbooks are known for providing new players with the chance to receive exciting sign-up bonus rewards. This is what makes them much more popular in general than retail sportsbooks. Therefore, if you are in New York and choose to partake in online wagering of this nature, then you are likely to have the chance to receive a welcome offer from your chosen sportsbook. Many welcome rewards come in the form of risk-free bets, with maximum benefits of $1,000 being attached to many. Some of the special rewards that can be expected once sports wagering becomes a legal online activity include:
Welcome Offer – Typically given at online casinos, poker rooms and sportsbooks, a welcome offer does exactly as its title suggests. It welcomes newcomers to the sportsbook, featuring risk-free wagers, free bets and deposit bonuses.
Odds Boosts – The odds for each sports betting market are provided so that you know which sports teams are favored and which ones are the underdogs. You can enhance the potential payout from a sports bet with odds boosts, if these are offered by your chosen platform.
Parlay Insurance – Sometimes, placing parlays with four, five or six or more selections can be a bit of a daunting and uncertain route to take. However, insurance provided by an online sportsbook will allow you to cover yourself should one of the legs not turn out in the way that you expected. In this respect, you would receive the stake placed on that losing leg back.
Free Bets – Some betting sites allow their sports bettors to receive one or more free bets if they make a specified deposit. While typically associated with welcome rewards for new players, these can also be offered to regular players. So, you would deposit $50 for example, and the sportsbook would give you free bets worth $25 to use on whatever you like.
Deposit Bonuses – While commonly found at online casinos rather than sports betting sites, deposit bonuses have been located at one or two platforms. These work by rewarding you with a percentage in bonus funds of a deposit that you make. A deposit bonus of 100% on a deposit of $100 for example, would provide you with an extra $100 on top of your deposited amount.
Refer-a-Friend – Referring friends to the same NY sports betting site that you use can definitely be beneficial. If they use the referral link that you send and also register and make a deposit at the site, then you get a percentage of what they deposit or a specific amount in dollars added to your account. With such a nice population in The Empire State, this could definitely be sports betting, New York style.
Restrictions on New York Online Sports Betting
The New York State Gaming Commission must provide authorization for sportsbooks to provide wagering on sporting events before they can be officially offered. All professional sports are fair game and can be approved for New York sportsbooks. These are already offered within retail sportsbooks. Therefore, it is likely that this will carry over to the online world, too.
Just a couple of restrictions are in place for the sports betting scene, and this will likely also affect online sports wagering in New York.
Only Actual Sports Events Can Be Wagered On
While it is true that some states allow you to place bets on entertainment events, such as the winner of Big Brother Canada or who will be the Best Actor winner at the Oscars, this is not possible with NY sports betting. Therefore, you will not find entertainment, television, politics or anything that isn't an actual sport for betting on within the state.
So, in that respect, is sports betting legal in NY on eSports? Well, unfortunately not. The legislation has been interpreted so as to apply to eSports as well, so you will not be able to engage in betting on CS:GO, League of Legends, Dota 2 or any of the others in this category.
No Wagering on New York State College Teams and Events
The state is home to 22 universities, many of which are based within New York City itself. There are even sports teams in the NCAA's Division I from New York, which is the highest level. Unfortunately, sports bettors will not be able to place bets on any of them, unless they choose to visit a nearby state instead.
The official rules surrounding bets on college teams and athletes is that "(a)n operator shall not offer wagers on any prohibited sports event, as defined in (the) Racing, Pari-Mutuel Wagering and Breeding Law section 1367(1)(f)". Checking into that law reveals that "any collegiate sport or athletic event that takes place in New York or a sport or athletic event in which any New York college team participates regardless of where the event takes place" is prohibited.
It is key to note that this law does not simply apply to college teams from The Empire State, either. In fact, any college that plays a game within New York's borders is affected. So, any New Yorker who wants to bet on a bowl game or March Madness let's say, will not have the chance to do this while within the state's borders. Even nearby states like New Jersey have the same sort of laws in place.
It is also the case that high school sports cannot be wagered on in the state. Then again, this is unsurprising, considering that all state with legal sports betting at current has the exact same rule in place.
Popular Bets That Will Likely Be Available for NY Sports Betting
Different US states provide their sports bettors with different types of acceptable wagering options. Some of these are highly popular sports bets, while others remain quite unique in themselves. So, what can be expected from the online sports betting NY scene when it goes live? We fully expect the following popular bets to be available to engage in:
Point spreads
Moneylines
Totals (over/unders)
Propositions
Parlays
Live betting
Teasers and pleasers
Round robins
Most of those bets are also available at the state's retail locations already, so there is little reason to suggest that they will not be carried over to the online scene, too. Of course, the inclusion of live betting means that the vast majority of betting possibilities during a game will only appear online.
It is also the case that online sportsbooks tend to permit action to occur prior to a bet settling. It is likely that NY sports betting will feature the possibility of using a cash out function. This allows you to close a bet early if you see that an event has already achieved what you expected or if things are not going the way that you thought they would.
Tribal Casinos and NY State Sports Betting Agreements
Indian gaming is a large, growing segment of the gaming industry across the United States of America. A total of 24 states feature tribal casinos, with New York's being operated by the Oneida Indian Nation, the St. Regis Mohawk Tribe and the Seneca Nation of Indians. These casinos were set up as part of an interplay between traditional Indian sovereignty, federal law supremacy and a vast history of judicial battles.
Tribal gaming was introduced to New York state after the passage of the Indian Gaming Regulatory Act (IGRA). The first gaming compact between New York and a tribe came about in 1993, and in November of 2005, the Supreme Court upheld the right of the Governor to negotiate gaming compacts with Native American tribes.
The Mohawk people created a joint venture with Alpha Hospitality in 1994 so as to develop and operate its gaming facility on tribal lands. Then, in January of 1996, they entered into a memorandum with Robert A. Berman's Catskill Development, L.L.C, which allowed for the development and management of a casino next to the Monticello Raceway. This project received approval from the National Indian Gaming Commission.
In 1999, the Mohawk tribe then went ahead and signed an agreement to build that casino with Park Place Entertainment as an alternative. This led to the Akwesasne Mohawk Casino (AMC) being inaugurated in the same year in Hogansburg, which comprises 140,000 square feet of floor space, including over 1,800 slot machines and 30 table games.
Why Do Indian Casinos Have Specific Gambling Arrangements in New York State?
Tribal-state compacts are declared necessary for any Class III gaming on reservations under the Indian Gaming Regulatory Act of 1988. These were designed so as to allow tribal and state governments to come to a "business agreement". A compact can be thought of as being a "negotiated agreement between two political entities that resolves questions of overlapping jurisdictional responsibilities".
Through the IGRA, casinos likes the Yellow Brick Road, Tioga Downs, Turning Stone Resort & Casino, Point Place Casino and Akwesasne Mohawk Casino Resort have been set up within New York.
This means that they affect the delicate power balance between states, federal and tribal governments. There has also been quite the source of controversy when it comes to Indian gaming, so it is understandable that the IGRA provides highly detailed instructions on how states and tribes can make compacts cooperatively.
Obviously, Indian tribes want to have their fair share of custom from the New York sports betting scene, which is why they currently provide such betting within their retail sportsbooks. And the state also wants its portion. So, when it comes to the online scene as well, the two sides have been at war with each other over it. Cuomo's stance on the online sports betting sector being monopolized by one organization likely hasn't helped matters, either.
Sports Betting Sites NY Payment Options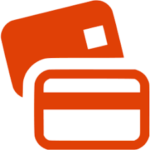 Once online sports betting finally becomes a legal activity in New York, the deposit and withdrawal options will likely be quite straightforward and easy-to-use. Different sportsbooks tend to offer different payment methods for players to benefit from. That being said, the most likely payment methods to be supported by online sports betting New York sites should include:
PayPal – as one of the most popular e-wallets in the world, PayPal allows you to swiftly and easily make deposits and withdrawals.
ACH eCheck – It is most likely that VIP Preferred will be usable. As a third-party online check processor and wallet, it operates as a secure way to make payments and receive funds from your chosen online sports betting account.
Credit and Debit Cards – Brands like Visa and Mastercard will possibly be accepted as popular payment methods, allowing you to instantly send money to your betting account.
Online Banking and Wire Transfers – Bank transfers can often be lengthier payment methods to use, so are usually suggested as a final resolution if nothing else works for you.
Cash Deposits – Should your preferred sportsbook be paired up with a land-based casino establishment, then you can usually visit them and make a deposit in cash.
Skrill – While not frequently as supported in the United States as it is in the UK, Skrill works in the same way as PayPal, being categorized as an e-wallet.
PayNearMe – This is a service that is sometimes offered at local merchants for you to utilize. Essentially, you visit a location like 7-Eleven or CVS for example and make deposits into your sportsbook account.
The Bottom Line of NY Sports Betting
There are definite hopes in place for online sports betting to launch in New York sooner rather than later. This would mean that bettors would not have to go upstate to one of the retail locations to place their favored wagers. Its legalization would present a favorable outcome for both players and the state tax rate alongside. New York residents can then enjoy sports betting from any location, and this would hopefully see the sports betting industry become functional as mobile wagering. Time will tell whether Andrew Cuomo will change his stance on the sports betting bill proposition and sign it into law as an open market.
FAQs
Which New York Professional Sports Teams Can I Bet On?
As is the case with the current New York sports betting sector, once it goes online, you will be able to bet on all of the state's professional sports teams. This includes the Rangers, the Yankees, the New York Mets, the Knicks, the Giants, the Jets and so on. Big finals like the Super Bowl and other similar events can also be wagered on in New York.
Are FanDuel and DraftKings Legal in The Empire State?
Both of those sportsbooks are legal in New York at the moment, providing retail sportsbooks. Both companies also provide daily fantasy sports (DFS) in the state, although the legality of that remains under litigation.
Can I Bet on New York Colleges Once Sports Betting Is Legalized Online?
No, the likelihood is that you won't be able to do so. At the moment, state law prohibits wagering on New York colleges and universities at retail sportsbooks. Therefore, it is highly likely that this prohibition will be in place online, too.
What Is the Legal Age for Betting in New York?
The current legal gambling age in the state of New York is 21 or above. This is likely to spread across to the online sector once it is legalized, too.