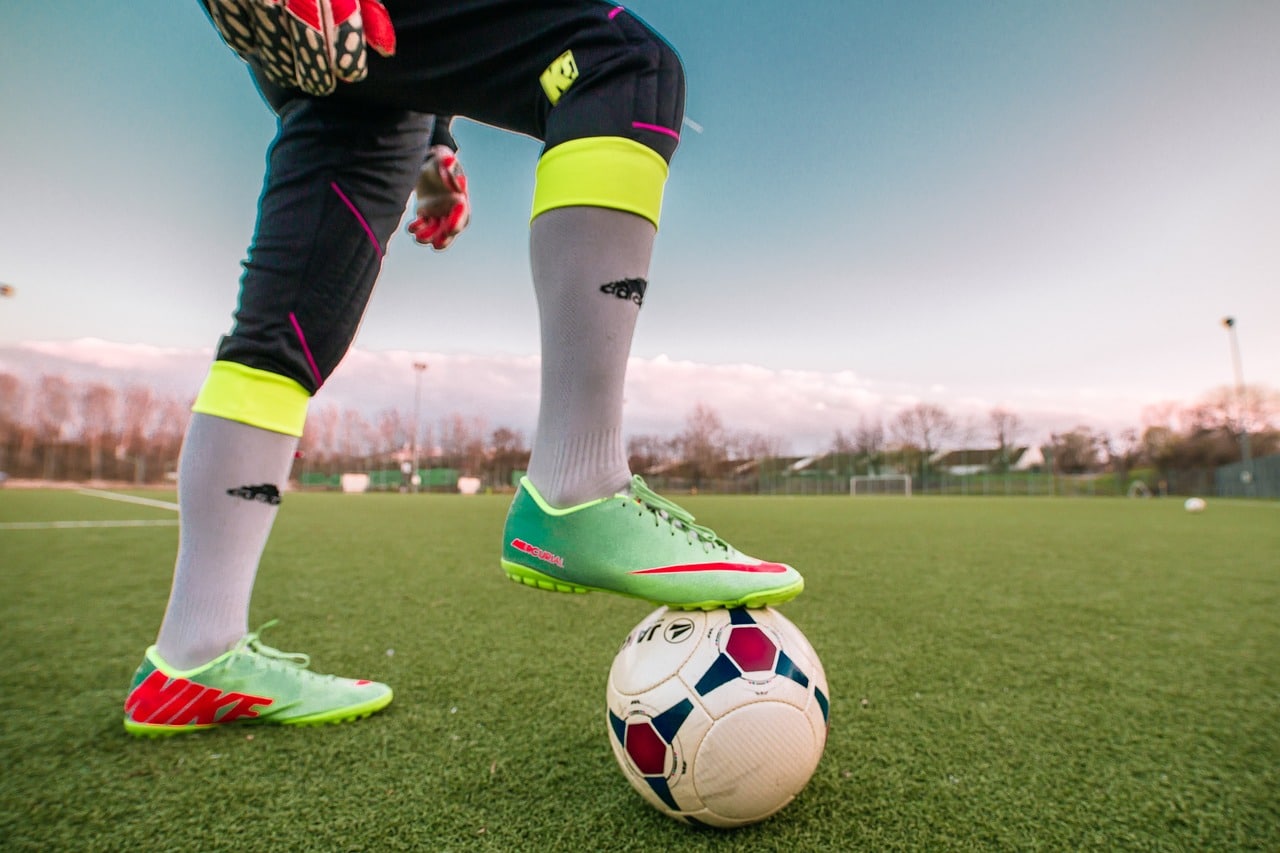 The Saudi Pro League has sent shock waves in the world of football. According to SafeBettingSites.com, the Pro League has surpassed all of Europe's elite leagues except the EPL. During the summer transfer window, the Saudi Pro League spent a staggering €775 million on player acquisition.
Edith Reads, SafeBettingSites analyst, commented on the issue. "The Saudi Pro League is on a mission to challenge the established footballing powerhouses. It is keen to secure a seat on the table of elite leagues in the world. Their strategy to enrich the league with world-top players is expensive, but they are ready for it."
The Saudi Pro League's Meteoric Rise
The top 5 leagues in the world have always been based in Europe, demonstrating its dominance in football brilliance. But The Saudi Pro League has steadily and discreetly moved up the standings. Due to considerable financial contributions from Saudi Arabian clubs, the league has recently gained popularity.
The league's financial prowess was recently highlighted as it outspent elite European clubs. Spain's La Liga, Italy's Serie A, Germany's Bundesliga, and France's Ligue 1 all bowed to the Saudi Pro League in the summer transfer market. The statistics speak for themselves. The Saudi Pro League's €775 M expenditure dwarfed La Liga's €373 M, Serie A's €732M, Bundesliga's €650 M, and Ligue 1's €674 M.
Clubs like Al-Nassr, Al-Hilal, and Al-Ittihad lead the charge to attract top world talents. Clearly, Saudi Arabia aims to become a destination of choice for elite footballers. Soon, they will be a formidable force in continental and international competitions.
Also, the Saudi Pro League's ability to outspend Europe's traditional giants sends a clear message. They are ready to compete at the highest level. As it continues to attract top talent worldwide, football fans can expect to see a new era of excitement from the desert kingdom.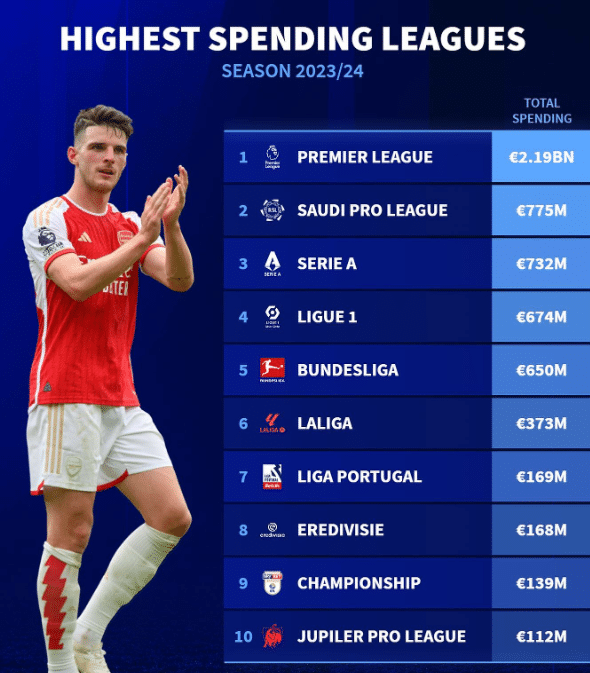 English Premier League: Still the Financial Titan
Despite the Saudi Pro League's eye-popping spending spree, the EPL reigns supreme. The English top-flight league is famous for its global appeal and lucrative television deals. Again, it topped the charts with a jaw-dropping €1.2 billion spent on player transfers this summer.
The gap between the EPL and other leagues remains substantial. The English league's expenditure nearly doubles that of its nearest competitor, the Saudi Pro League. The EPL's financial muscle attracts top talent and ensures it retains its full status. It is the most-watched and commercially successful football league in the world.
Was this article helpful?