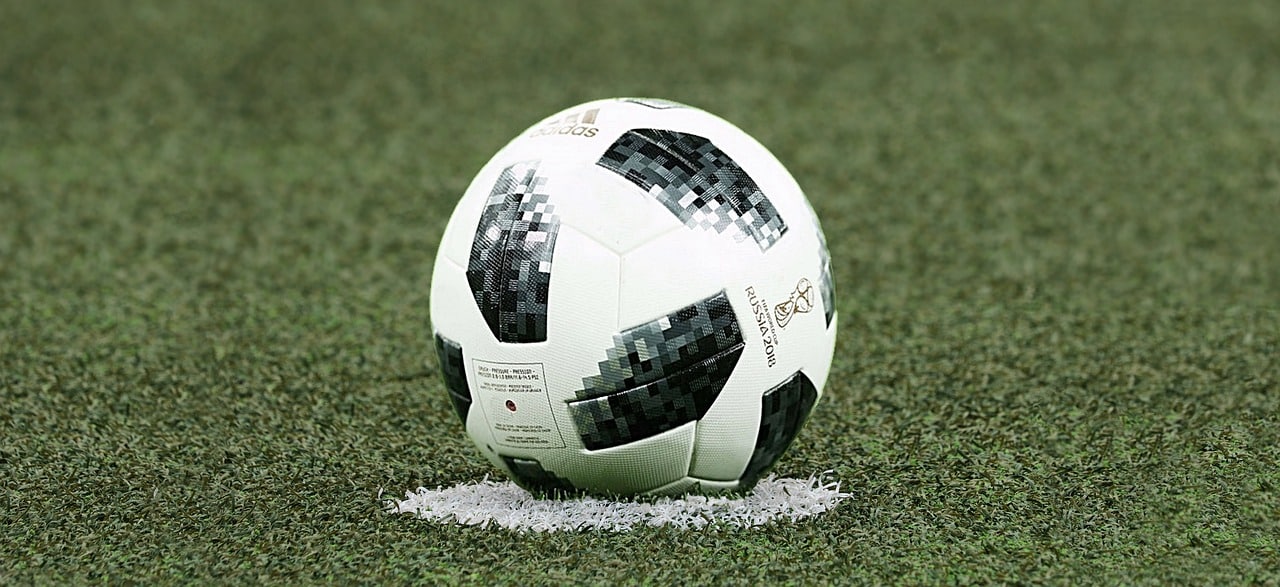 As the 2022/23 European football season peaks, one team stands out. Napoli, under Luciano Spalletti, is playing some of the continent's finest football, and that's evident in their impressive points tally. According to a SafeBettingSites.com report, Napoli's current 75 points would have them at the top of a combined top-5 European Leagues table. 
SafeBettingSites' football pundit Edith Reads has weighed in on Napoli's impressive campaign. She avers that one need only look at Napoli's style of play to explain its dominance. To her, they are a team that oozes confidence and creativity that's a true joy to watch.
Spalletti's Masterstroke
Reads insists that Napoli's success is down to Spalletti's managerial genius. She holds that the Italian manager has given the team certainty, translating into imposing on-pitch performances. Moreover, he has instilled in the group a strong work ethic and an insatiable hunger to win. 
Reads suggests, "Napoli has strong players who are not afraid to take risks, who play with intensity and precision. Credit to Spalletti, the team has built a strong mentality crucial in winning games. He has inspired them to believe in their abilities and crafted a team that works hard for each other."
Additionally, the team is oozing with attacking talent that averages 2.2 goals a match. Leading the line is Victor Osimhen, who has been sensational in front of goal. The Nigerian striker tops Serie A's goal scorers list with 21 goals from 24 appearances, 7 more than Lautaro Martinez, his closest challenger for the golden boot honours.
Moreover, Napoli has been incredibly consistent, avoiding any significant slump that could derail their title charge. The team has won 24 of its 30 Serie A games this season. It has lost only three matches, the least in the league. Again it holds the league's record for the least number of drawn games (3) jointly with Internazionale.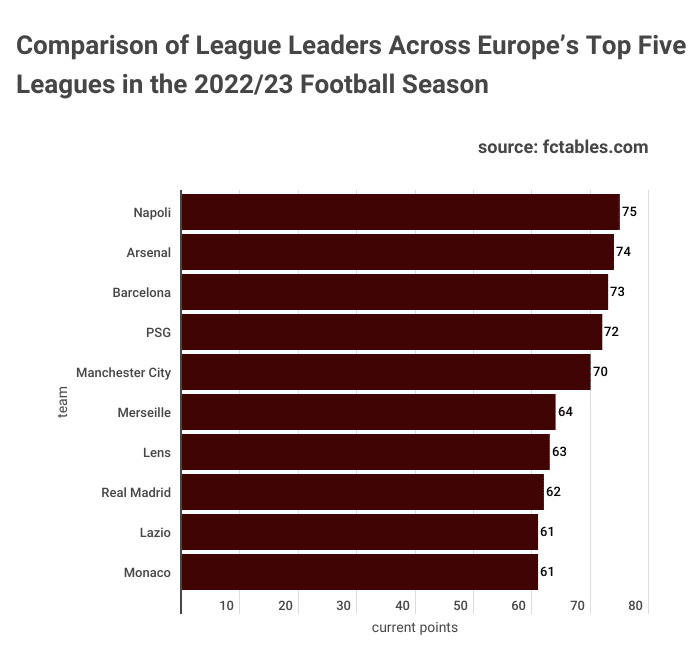 How Does Napoli Compare to Other Top European Sides?
Arsenal, the next-best team in the rankings, would come in a close second with 74 points, followed by Barcelona with 73. PSG and Manchester City would complete the top five slots with 72 and 70 points, respectively.
Considering the current points per game (PPG) ratio, Barcelona would pip Napoli to the title of this hypothetical league. The Balugrana averages 2.517PP compared to Napoli's 2.5PPG. That would see Barca amass 96 points off 38 matches, with Napoli collecting 95 from a similar amount of games.
The third slot would be a toss-up between English sides Arsenal and Manchester City. The Gunners' 2.38PPG would see them ideally get to 91 points. Meanwhile, City's 2.33 PPG would see it reach 89 points. The two sides are locked in an EPL title race underlying the importance of their upcoming clash at the Etihad.
Was this article helpful?