Exchange betting is where you back or lay sporting outcomes against fellow punters, paying a small percentage of commission to the website used for facilitating such services. There are two ways to place sports bets: you can use fixed odds bookmakers or betting exchanges.
Whereas the bookies set their prices, betting exchanges, on the other hand, run a peer-to-peer model where customers set the their own odds. This leads to a highly competitive marketplace which, in turn, often results in betting exchanges providing higher returns. In this guide, we'll outline everything you need to know about betting exchanges, placing safe and profitable bets.
What is a Betting Exchange?

Where a traditional sportsbook/betting site operates on a bookmaker-to-bettor relationship, a betting exchange facilitates a betting relationship between two bettors. In standard sports betting, the punter is trying to beat the bookmaker, but on the exchange, punters take on each other.
How Does a Betting Exchange Work?
The one key difference is that on a betting exchange, players can lay bets by offering odds to other players. In other words, they can bet on selections to lose as opposed to win. This essentially allows players to adopt the role of the bookmaker. Betting exchange UK sites also aren't looking to beat players to make profit, as they simply make a profit by charging a small commission on all winning bets.
There are other differences between standard sports betting and exchange betting, such as liquidity. When playing at a sportsbook, the punter simply selects a bet, enters a stake, and the job's done. On the exchange, players must ensure that there's enough liquidity in the market. In other words, if there's not enough money on the other side of the market that you're looking to bet on, then your bet will be unmatched, either partially or in full.
Example
Say you want to have £20 on Tottenham to beat Arsenal at odds of 2.5. To get this bet on, there needs to be £20 in the market from players looking to bet against a Spurs win. "Back" and "Lay" are the terms used on an exchange. Like the stock exchange, to back is to buy, while to lay is to sell. Essentially, to buy a Spurs win, there needs to be enough money from those who've sold a Spurs win at the same price.
With any bet, the money is split into two pools – the money people have placed to back, and the money people have placed to lay. Each 'pool' is separated into pots based on the odds that have been offered. Depending on the result of any bet, the winning pool is returned to the people who backed the correct result, and they are paid from the 'losing' pool.
While setting your own odds does sound attractive, it's usually best to stick with the odds offered by the betting exchange. These are the most common odds that people are backing and laying. If you try and offer outlandish odds, such as Manchester City beating Sutton United in the FA Cup at 100/1 then you will find there's no liquidity as no one (at least no one with any sense) would be willing to lay such an outlandish bet.
We hope that now you know what is a betting exchange, and how to use one.
Betting Exchange vs Traditional Sportsbooks
Are betting exchanges better than traditional sportsbooks? There are certainly pros to using a betting exchange instead of a sportsbook, though it really depends what you're looking for. For a simple comparison of the two, see below.
| | | |
| --- | --- | --- |
| Criteria | Exchange | Sportsbook |
| Set own odds | ✔️ | ❌ |
| Back bets | ✔️ | ✔️ |
| Lay bets | ✔️ | ❌ |
| Trading | ✔️ | ❌ |
| Restrictions | ❌ | ✔️ |
| Liquidity issues | ✔️ | ❌ |
Pros and Cons of a Betting Exchange
There can be no denying that betting exchanges have their place in the world of online gambling, though that's not to say that there aren't pitfalls as well as benefits. See below for the pros and cons of exchange betting sites.
Pros:
Ability to lay bets as well as back
Trading opportunities
Set your own odds
Much better prices than fixed odds betting sites
See betting trends and take advantage of them
Zero chance of bookie closing your account if you're continually successful
Cons:
Liquidity can be a (minor) issue
You need to know how does exchange betting work
Commission can negate small profit margins
Odds often move very quickly
Betting Exchange Trading UK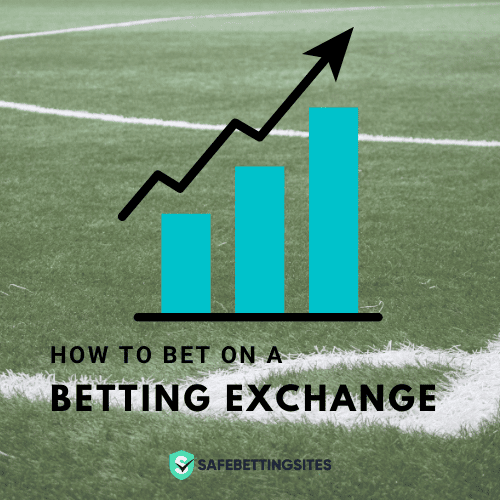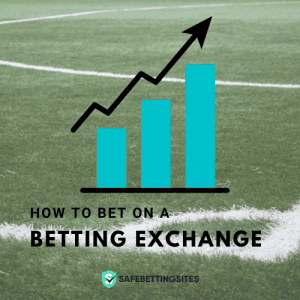 Betting on an exchange also offers the opportunity to trade. Many people who're not really interested in analysing sporting events from a betting perspective, trade on betting exchange sites, much like you might do on a stock exchange.
In short, sports trading or betting exchange trading is simply placing two opposing bets on the same selection, to create a profit regardless of the outcome of the event. As mentioned at other points in this article, trading on a betting exchange is not dissimilar to trading on the stock exchange. Rather than buying and selling, traders on the Betfair betting exchange or at Smarkets, Betdaq or Matchbook, are concerned with backing and laying as a means of betting exchange trading.
The real draw of trading on an exchange, at least for many, is that there's no need to care about the winner and loser of an event. All the trader is concerned about is price movements. In stocks, the aim of the trader is to buy low and sell high, thus making a profit. The principle is the same for betting exchange traders, but in reverse. Lay low, back high. Any 'betting exchange academy' will give you this advice when outlining the best betting exchange systems.
Betting Exchange Strategies
The key advantage of betting exchange systems, as opposed to traditional betting, is that we can bet on something to both happen and not happen, and thus profit can be secured regardless of how things end up. The premise quite simple: back, wait, lay. So, we back at a certain price, wait for that price to fall, before laying off at a shorter price. Having done this, profit has been secured.
Here's a brief example.
Let's say we feel that a selection will soon drop in odds, so we back that selection for £20 at odds of 2.3.
We wait a short while. Before long, the price has dropped to 2.00, which means that he opportunity to lay has arisen.
If we lay the same selection for a stake of £23, we lock in a profit of £3.00. It's not much, but such trades soon add up.
After all, as the saying goes, Rome wasn't built in a day …
Football Betting Exchange Strategies
Football betting remains the most popular betting market in the world, even though there's always a problem with wagering on the global game. That problem is the pesky draw – which can be fun to bet on. You can back a team to win, but there are two possible outcomes to the fixture that will see you losing money – your backed team loses, or your backed team draws. Of course, you can use 'double chance' fixed odds betting, but the odds are significantly impacted.
There are several ways you can use a betting exchange to improve your chances of coming out on top with your football betting. Say you are going to bet on Everton to beat West Ham. Instead of backing Everton, you could instead lay West Ham. That means you are backing West Ham not to win as opposed to Everton winning. You also have that pesky draw covered, because as long as West Ham don't win, your bet is covered.
You could of course back both eventualities – back Everton at one site and back West Ham at another. This is know as arbitage betting or 'dutching'. It may be more profitable to lay both teams instead as that you have have the draw covered twice.
One final option is to use double chance at a fixed odds betting site and laying the draw at a betting exchange. That way, again, you have all eventualities covered. If your backed teams wins, then you win both bets. If it's a draw, then your double chance bet wins, and if your backed team loses, then laying the draw wins – all eventualities covered. Of course, you are only likely to make a profit if your backed team does win. Which makes double chance worth learning about!
Tennis Betting Exchange Strategies
Tennis betting is extremely popular at betting exchanges. Matches in tennis are more predictable than football matches and the favourite wins over 70 percent of the time. Compared to football, where the favourite wins around 60 percent of the time, this does make a difference. Tennis betting at exchanges is also popular as each game must have a winner – there are no ties.
Live betting is an essential tool for a tennis betting exchange strategy. Live prices change all the time, just like financial markets. For tennis, the key time is usually at the conclusion of the first set. If the favourite in a match loses the first set, backer's tend to panic and people start backing the underdog. Even the strongest players tend to lose the first set though. Then bounce back to take the next two or three, and you can use this to your advantage. The 'back' price of the favourite is usually at its most profitable (potentially) if that favourite goes a set down.
Another high price point to look out for is during a tie-break when a player goes 0-3 down. This gives the false impression they are losing when in fact, they have only lost one service point. The price at this stage of the losing player is at its most profitable and you can use this to your benefit. All the player has to do to equalise before their opponent reaches seven points is to win a non-service point and hold serve twice.
How to Place a Bet at UK Betting Exchanges
If you are accustomed to placing bets at fixed odds betting sites, then you may open up a sports betting exchange and be flummoxed about what you see. In truth, placing a bet at a betting exchange is no more difficult than placing a bet at betting site with fixed odds. As long as you know what you are doing.
Here is our quick guide of how to place a bet at betting exchange.
How to Use a Sports Betting Exchange calculator
Even if you've had exchange betting explained, backing or laying a bet at a betting exchange is slightly more complicated than fixed odds. If you bet a fiver to bet on England winning Euro 2020 at 3/1  you'll get £15  and £5 back.
Say you bet with a mate – you say 'I'll bet you £5 that England won't win Euro 2020′. Your mate may say, 'okay, but if they do win you have to give me £20, and if they don't, I'll give you a fiver'. If you accept the bet, you have a liability of £20. Which you're accepting in the hope of winning £5, which is how exchanges work. However, working out your liability and potentional profit can be tricky, especially when you throw commission in too. This is where you need to use a betting exchange calculator.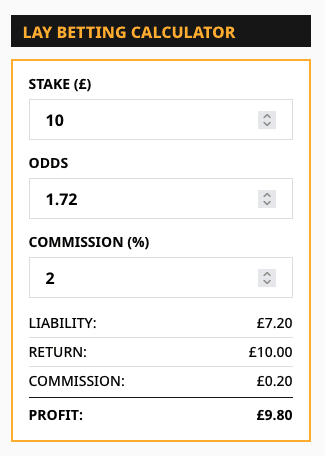 This is the lay betting exchange calculator at the Betfair betting exchange. You enter your stake, which – as you are lay betting – is the amount you hope to win. You also enter the odds of your lay bet and the commission charged by the site. The calculator will update by itself to give you the information you need.
Here – your liability is £7.20 which is the amount you will need to pay if your bet loses. Your potential profit is £9.80, which is your winnings minus that two percent commission.
Betting Exchange Sites in the UK
So, what are the key features of betting exchange sites, and which of our 'famous five' have them? Below you will find listed what we feel are the key feautures available at betting exchange sites, and an exchange-by-exchange view of which sites are equipped with them, and which are not.
| | | | | |
| --- | --- | --- | --- | --- |
| Feature | Betfair | Smarkets | Matchbook | Betdaq |
| Commission | 0%-5% | 1%-3% | 2%-4% | 0%-10% |
| Apps available | | | | |
| Fixed odds betting | | | | |
| Live streaming | | | | |
| In play betting | | | | |
| Casino | | | | |
​
Betting Markets Guides
Want to improve your betting skillset? We bring you the best betting exchange guides and expert strategies across the most popular markets and sports. So be sure to check out the following articles below. They form part of our betting exchange academy and are designed to help punters with placing bets online.
Bottom Line
If you're serious about betting, then using a betting exchange is a must. Some betting exchanges offer markets that are not available with many sportsbooks. Such as Asian Handicap markets, while there's no risk of being restricted, as by their nature, exchanges encourage winners. We hope by reading this article you've had any questions about a betting exchange explained.
Trading opportunities and the ability to lay bets as opposed to just backing are other reasons as to why a punter would have at least one exchange account. There are fewer betting exchanges than traditional sportsbooks, but the choice can still be a tough one. So what makes a good betting exchange? In short, the one that offers you the markets and bets you are most interested in, to the best odds and the lowest commission rates.
FAQs
What is a back bet?
In exchange betting, a back bet is simply where you bet to win. For example, in football, you can back either side to win the match. Similarly, on a betting exchange, to back is like to buy on the stock exchange. You can back something to happen at a certain price, much like you would buy stock at a certain price.
What is a lay bet?
A lay bet is the opposite of a back bet. If you lay a selection on a betting exchange, you're essentially betting on that selection to lose by offering odds to another play who wishes to bet on the same selection to win. To lay on a betting exchange is like to sell on a stock exchange.
What is the difference between a matched bet and an unmatched bet?
On a betting exchange, for a bet to count it must be matched.
Do betting exchanges take a percentage of any profit?
Yes. Betting exchanges UK charge winning punters a small commission. Since exchange betting facilitates person-to-person betting, the exchange itself isn't winning any money like a traditional bookmaker. Charging a small commission is how betting exchanges make a profit.
How much commission will I pay?
The level of commission varies. For example, on betfair, the standard rate of commission is 5%, though this can go down depending on the level activity on the account. Regular bettors can see their commission go down as low as 1%. There are alternatives to betfair, such as Smarkets, who charge a very reasonable starting commission of only 2%.
Was this article helpful?