Draw No Bet is a betting market most popular with football matches where you stake is refunded in full if the final result of a game is a tie. The wager becomes void if things end in a draw. Now that you know what does Draw No Bet mean in betting terms, we're going to discuss and explain it further, showing you how this type of bet works, what it's for and much more.
What Does Draw No Bet Mean In Football?
Draw No Bet is most commonly associated with betting on football matches as the beautiful game has a lot of matches that end level. Plenty more than in other team sports anyway. The Draw No Bet meaning is best explained as like the regular match result market, or 1X2 betting, but without a tie included as an option. This is because the wager becomes void if the game finishes drawn. It only applies to the regulation 90 minutes and stoppage time, not game settled in extra time and on penalties.
How Does Draw No Bet Work?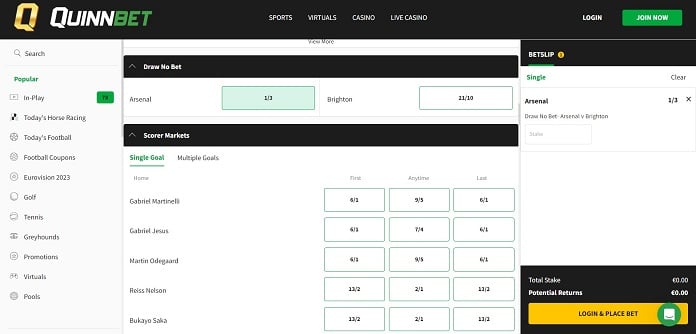 Now that you understand the basics of what does draw no bet mean in football betting, let's talk about how it actually works. You visit one of the top online bookmakers in the UK in search of a wager. After scrolling through the markets, you like the look of Manchester United against Chelsea, but a bit of research tells you there have been lots of draws in this fixture down the years.
Past head-to-heads can't be used in isolation without considering current form, however, so factoring that in you opt for the Draw No Bet market. Backing Man Utd here sees you take shorter odds than are available in the regular 1X2 Premier League betting on the match result, but with the added insurance of your stake refunded in full as cash if the game ends level.
So long as Chelsea don't win the match, you cannot lose this bet. You either make a profit courtesy of a United victory, or get your stake returned in the event of a tie as Draw No Bet means the wager becomes void. That's a great position to be in, and a big reason why this particular wager proves popular with punters, especially for football accumulator betting and other multiples.
What is Draw No Bet For?
As already explained, the Draw No Bet market gives you an extra level of insurance that regular betting on a result simply can't. While that is factored in to the prices offered, it could be helpful to punters when the available odds are better than the Double Chance market on the same team and a draw.
Let's say you fancy Tottenham Hotspur to get a result at Aston Villa. The Double Chance for a Spurs away win or a draw in the game is odds-on at 7/10 (1.70). Tottenham are odds against at 13/10 (2.30) in the Draw No Bet market, which is a significant difference in price. A £10 stake returns £17 and £23, so there's £6 difference in profit between the wagers off that bet.
Another potential use of this is combining multiple picks from different events in a Draw No Bet accumulator that will void legs if the relevant game ends level. The rest of the wager still remains, unlike a standard acca where the wrong result means it's a losing punt. Voiding legs from an accumulator doesn't result in a refund and they also don't count towards any returns
Pros & Cons Of Draw No Bet
We've established what does Draw No Bet mean and how it works, as well as what situations it's useful for. In doing that, it's inevitable that positives and disadvantages with this type of wager appear. All forms of betting have their upsides and negatives. This one is no definite, so here's a recap of these for Draw No Bet wagers:
Pros:
Better odds than the Double Chance market
Multiples can still stand without leg included
Refunds your stake as draw outcome void
Cons:
Shorter prices than the 1X2 match result
Reduces the returns from accumulators
Still possible to lose if you pick wrong
Other Sports Where You May Find Draw No Bet
While our focus here is on what does Draw No Bet mean in football, you may also find it's available on other team sports. The most common other example where this market may be offer is amongst cricket betting options for the simple reason that games are weather dependent. It doesn't matter if it's a limited overs league like the IPL or a five-day international Test match, drawn games happen in this sport.
The Draw No Bet option for cricket is there so that your wagers don't fall foul of the weather. If conditions deteriorate and rain stops play, so finishing games isn't possible, you don't lose out in this situation. As climate plays such a major part in cricket, the odds for a draw may change suddenly in a way unlike any other sport.
Aussie Rules football is another example where the bookies may offer Draw No Bet. You don't see it in American football and other US team sports per se, because they have the Moneyline market which works in much the same way. The availability of Draw No Bet is largely down to the points scoring system and if that makes tied games likely.
Best Draw No Bet Strategy
As we've already seen, there are situations where using the Draw No Bet market makes sense for punters. It's time to expand on those themes now as our experts discuss the best strategies and when betting this way can be most effective for you…
Added Insurance for Multiples
Whether it's a Double, Treble, Accumulator or combination and system wager you're looking to place across multiple matches, Draw No Bet adds insurance automatically. It's not an extra football betting offer like traditional Acca Insurance, but built in to whatever punt you're taking. This is often overlooked and it shouldn't be!
While you do take shorter odds for a draw voiding that leg, rather than having your stake refunded as a free bet, you increase the chances of accumulators and related wager actually winning. That's why you should always give the Draw No Bet market every consideration for your next acca or multiple.
As an Alternative to Double Chance
If you fancy a team to win or at least not lose a game, then there's probably better value betting on Draw No Bet rather than Double Chance. While the latter pays out to you if the game finishes level if you take the option for your team to win or the match be drawn, the available odds are likely quite short.
Choosing the Draw No Bet market instead means you won't win in the event of the tie, but nor will you lose either. Voiding the wager means you get your stake back. It restores things to the status quo before you placed the bet. Punters should consider Draw No Bet instead of the Double Chance for this reason and others outlined above.
Cup Ties with Two Legs or Replays
There are some football competitions where matches cannot end in a draw. These either go to extra time and then penalties immediately after the full-time whistle or, as the history of the FA Cup shows, a replay at the other team's ground or a different venue. As Draw No Bet only applies to the regulation 90 minutes (plus any stoppage time added on), then your bet ends in either a win, loss or becomes void at the point regardless of what happens beyond that.
If there are matches where you suspect one side may be playing for a draw, perhaps to get a money-spinning replay in the FA Cup against a bigger team, then this wager has its uses. It's the same with European club competitions and Champions League betting in the knockout phase. All cup ties from this point onwards are over two legs rather than standalone games.
Team may play for a draw in the first leg if they're at home in the second match. Since the abolition of the away goals rule by UEFA in 2021, there's no longer an advantage to this approach but the mentality of footballers playing two-legged ties don't change. The clubs involved want to still feel like they're in the tie after the first leg. Draw no bet ensures that if they do play out a game that ends level, you don't lose out because of it.
Top Bookies for Draw No Bet
Any bookmakers that let you wager on football matches are sure to have Draw No Bet as one of their key markets for games. This is because it has links to the regular 1X2 match result betting with the notable exception that you can't gamble on a tie.
That being said, we always encourage our readers to pick a bookie that suits their personal preferences . And as there is no shortage of bookies to bet on draw no bet, the field is so to speak wide open.
FAQs
What is a Draw No Bet example?
Is Draw No Bet a good wager?
What does Draw No Bet mean in an accumulator?
How is Draw No Bet different from Double Chance?
Do Draw No Bet wagers include extra time?
Was this article helpful?