The population of Asia numbers well over 4 billion. Among those, you'll find hundreds of millions who love sports just as much as fans across Europe and elsewhere in the world. And, although exact numbers are unobtainable, we can promise you that – of those millions – a vast number of Asians also enjoy sports betting. Many of the most famous bookmakers across the UK and Europe will not accept Asian bettors. That's not a major issue however, because there are still plenty of Asian bookies to choose from, without needing to use a VPN. We've collected some of the very best in a table below, each of which provides a modern betting experience. Even outside of those, you've got dozens of other options to pick from. 
In this article, you'll learn everything you need to know about Asian bookies. We'll explain how we've reviewed them, how you can choose between them for yourself, and some of the differences between Asian and European sportsbooks.
Best Asian Betting Sites in 2021
Bookmaker
Welcome Bonus
Features
Claim Your Bonus
How We Rank the Best Asian Sports Betting Sites
As noted, there are dozens of Asian bookies out there. Many of these welcome residents from most countries across this vast continent. For this article, we put some serious time into researching these sites for ourselves, in order to create the top 20 rankings you see above. 
Like everything at Safe Betting Sites, this was done according to a clear set of criteria. Several of the most important factors have been explained below. 
We'll look at welcome offers in more detail in the next section. For now though, it's worth noting that even the best such deals only last a short amount of time. In terms of delivering long-term value, ongoing promotions are more important. 
Naturally, we've rewarded Asian bookies which had more promotions in place. Just as important as the quantity of these deals though, is their quality. We've evaluated the actual value on offer in each case, balancing the rewards you get against any T&Cs you must fulfil.
Even with the very best Asian bookies, you'll encounter issues at one point or another. That's perfectly natural. The only thing you actually need to worry about is getting those issues addressed as quickly as possible. 
Both the speed and quality of a bookmaker's customer support is key here. Live chat is typically the fastest way of getting in touch, so Asian bookies providing this have received a bonus in our rankings. The coverage hours have also been taken into account, as has the helpfulness of the support you receive.
You're always taking something of a risk when depositing money on a website. In the case of Asian bookies though, we're pleased to say you'll typically find solid security measures in place. 
These should start with SSL encryption and firewalls on the bookie's servers, and include separation between company and customer funds. Two-factor authentication (2FA) is also welcome, as are Know Your Customer (KYC) checks.
We evaluated two separate areas here. The first was the general quality of a bookmaker's odds. We looked at the prices offered on major markets in each case, and compared them with other Asian bookies. Any sites who regularly offered low odds were punished, while those providing the best were rewarded. 
Secondly, we also looked at the available odds formats. Fractional odds may be standard in the UK, but decimal odds are more common in Asia. Different countries have alternative ways of actually presenting these. Hong Kong, Malaysia, and Indonesia – for example – all use slightly different formats. Asian bookies offering more ways to view odds have received a small bump in our rankings.
Best Asian Betting Sites Sign Up Offers
Almost all Asian bookies will have sign up offers in place. Of our top 20 recommendations, only one failed to do so, and that was a betting exchange (welcome offers are typically less common on exchanges compared to sportsbooks). 
The purpose of these deals is clear. Like sportsbooks elsewhere in the world, Asian bookies want to capture the attention of newcomers, and persuade them into signing up. There's relatively little variety in how they do this. In the UK for example, you can choose between 'Bet X, Get Y' deals, or 'Risk-Free' bets. With Asian bookies, you're almost exclusively limited to 'Deposit Match' welcome offers. 
These definitely still offer value, though. Many Asian bookmakers offer a 100% match, in which your first deposit is completely matched in the form of a free bet. Deposit $50 (or currency equivalent), for example, and you'll get a $50 free bet token. 
Full T&Cs will apply to all of these sign up offers. As always, it's absolutely vital to check these before trying to trigger a promotion. For Asian bookmakers, you should pay particularly close attention to 'rollover requirements', or 'wagering requirements'. These are conditions you must fulfill before you can actually withdraw any money won using your free bets. In the best cases, these will only be '1x' – you must simply bet through your first deposit, or the deposit plus the free bet. They can be much higher though, with some Asian bookies imposing 10x, or even 15x rollover requirements. 
Ultimately however, even with their terms and conditions, sign up offers are a reliable way to get your new account growing quickly. Three of the best such deals currently provided by Asian bookies are listed below.
Best Asian Bookies Sign Up Offers
Bookmaker
Welcome Bonus
Features
Claim Your Bonus
Huge range of payment methods
Exceptional mobile apps
Weekly Reload Bonus
Reviews
Enormous selection of markets
Excellent ongoing promotions
Brilliant track record
Reviews
Welcome bonuses for different local currencies
Refer a Friend promotion
Mobile app for iOS and Android users
Reviews
Betting Markets Available for Asian Punters
In certain areas, you might find some drop-off between European and Asian bookies. When it comes to betting markets however, there's very little difference. Just like those in Europe, Asian punters have access to an enormous range of betting opportunities at any one time. 
This is definitely true in the sheer number of sports. As in Europe, football betting does tend to dominate proceedings, and will invariably have the most number of individual markets. Backing this up though, you'll usually find that other popular sports across Asia are well-represented, such as golf, cricket, tennis, motorsports, and eSports. The larger Asian bookies are also able to provide horse racing markets, on courses dotted around the world. In addition, some Asian bookmakers will provide betting on sports which are popular in certain Asian countries – Muay Thai in Thailand, sepaktakraw in Malaysia, and so on. 
We're pleased to say that Asian punters are also able to wager on markets across different time scales. Aside from regular pre-match bets – including Asian handicaps – Asian betting sites also invariably provide fully-featured live betting sections nowadays, including in-play and cash out tools. Some will also provide outright markets, such as Premier League Winner or To Be Relegated on football leagues, but these are a little rarer.
How to Choose the Best Betting Site
It's always better to have too much choice than too little. That said, picking between dozens of Asian bookies might certainly seem a daunting prospect. While we've already curated your options down to a top 20, only you can take the final step and decide on your sportsbook of choice. 
We do have a little more guidance to offer, though. These are three of the most important factors to bear in mind when deciding between Asian bookies. 
As with payment methods, when we're evaluating bookmakers, it's very much 'the more, the better' with market selection. When you're evaluating Asian bookmakers for yourself however, this shouldn't be your mindset. Instead, you should be focusing on the markets you actually want to bet on. 
If you're purely a football bettor, that won't be a problem. All Asian sports betting sites will have sizable soccer sections in place. If you prefer niche markets though, you may need to dig a little deeper. Also, be sure to check that the specific markets you like to wager on are supported, whether they're bet types (like outright bets or Asian handicaps), or particular competitions.
Online betting platforms have come a long way over the past decade in terms of usability. When trying to find a bookie you can stick with for the long-term though, it's vital to ensure you're comfortable using it in advance. 
Doing so could not be easier. You're perfectly able to evaluate the interfaces of Asian bookies for yourself before making a deposit, or even registering with them. Simply head to the desktop website, or download a bookie's apps, and start browsing. Judge for yourself whether you find the navigation intuitive, or whether you're frequently struggling to find what you're looking for.
On-the-go betting has never been bigger, and soon enough it may replace desktop websites as the dominant way to wager. Like their counterparts elsewhere, Asian bookmakers have reacted accordingly. Nowadays, many will not only have a mobile version of their main website, but will also provide iOS and Android mobile apps too. 
If you prefer to bet on a mobile device, we'd absolutely encourage you to check out these features before committing to a bookmaker. Again, you can download the app and test it for yourself without paying a penny. In addition to evaluating the interface, look at how the app performs on your device. In particular, gauge how quickly pages load, how reliable the live betting feature seem, and whether or not the app crashes.
Payment Methods Available to Punters in Asia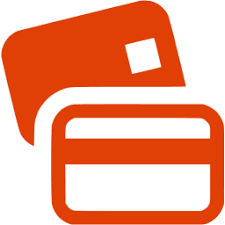 Generally speaking, when we're evaluating sportsbooks for their payment methods, it's a case of 'the more, the better'. By providing a wide range of ways for punters to pay, after all, you're appealing to the widest possible group of people for online gambling. We're pleased to say that Asian bookmakers tend to excel in this area. 
As with bookmakers elsewhere, you'll almost always be able to pay using a credit card or debit card on Asian betting sites, like Visa or Mastercard. Another widely-supported option is bank transfers. These may either be done directly, or by using a third-party service like Trustly. e-Wallets like PayPal, Neteller, and Skrill are also common deposit options, particularly at the larger sites. Intriguingly, some Asian bookies will even allow you to deposit and bet using cryptocurrencies, like bitcoin. 
Deposit and withdrawal limits vary from bookie-to-bookie. Pleasingly though, you'll usually find the minimum deposit limits are significantly lower than those of bookies based in countries like the UK. They're often as little as $5, for example, while British bookies will rarely let you deposit less than £10 ($13.60). 
We're also pleased to say that fees are rare among Asian bookies, for either deposits or payouts. Naturally though, the payment service you use may charge its own fees.
Asian Bookies vs European Bookies – Pros and Cons
Functionally, the betting experience on Asian online bookmakers and European sportsbooks is very similar. At the top end, both will provide the quick registrations, intuitive browsing, and speedy bet placement. 
There are some differences, however. Let's take a look at some of the pros and cons of going with Asian betting sites over their counterparts elsewhere. 
Pros of Asian Bookies
Often, sportsbooks catering to Asian bettors aren't actually based in an Asian country. Instead, they are 'off-shore'. This carries a number of benefits, with one of the most important being that they often provide far more payment methods. 22Bet, for example – one of our top-rated Asian bookies – has well over 100 different options, which dwarfs what you'd find from typical European bookmakers. 
You'll usually get more options in the currencies you can deposit too. Instead of being limited to the GBP, EUR, and USD, certain Asian bookmakers let you use the national currencies of Malaysia, Hong Kong, Singapore, Indonesia, Vietnam, and the Philippines, and and even cryptocurrencies like bitcoin.
We've touched on this already, but it bears repeating. The minimum limits for both deposits and withdrawals tend to be lower on Asian bookies. While a typical British sportsbook will usually ask you to deposit at least £10, for example, these sites might let you deposit less than £5. 
If you're more of a casual bettor, who doesn't want to spend a whole lot of money on sports betting, this is obviously much more suitable.
Cons of Asian Bookmakers
Asian online bookamkers aren't exactly poor when it comes to features. Many have their own mobile apps, and most will offer in-play betting and cash out. 
For top end features though, they usually lag some way behind. Live streaming is the most obvious area, but quality-of-life tools like bet builders are also more rare.
The biggest European online sportsbooks, like William Hill, have track records going back decades. This is not the case with most Asian alternatives, which tend to be much newer. 
Also, while they may still be regulated by authorities in places like Curacao, these are simply less prestigious than licenses with bodies such as the UK Gambling Commission.
Final Thoughts
In-person sports betting has been hugely popular across much of Asia for a very long time. In the past couple of decades – as in the rest of the world – much of this has moved online. Nowadays, punters across a good chunk of the continent have plenty of Asian bookmakers to choose from. These compare favourably with European brands in almost all the most important ways, and typically provide a modern and fun betting experience. 
If you're looking to get started immediately, we'd recommend signing up with one of our recommended Asian bookies at the top of this page, and taking advantage of their welcome bonus. If you'd like to conduct your own search instead, just follow the advice elsewhere in this article. Either way, we hope you have an enjoyable and responsible gambling experience going forward.
FAQ 
What are the best Asian betting sites?
Bet365 and Unibet are both well-known European bookies which also accept Asian punters. Elsewhere, the likes of 22Bet, MELbet, and 1xBet are strong all-rounders.
Are there differences between Asian betting sites and European ones?
Asian bookies have largely the same betting markets as European sportsbooks. They typically support more currencies, and also have more payment methods. They may have slightly fewer special features, though.
What deposit methods can I use on Asian bookies?
Credit cards, debit cards, and bank transfers are widely accepted. eWallets like PayPal are also a common payment method, and some sites support cryptocurrency deposits and withdrawals.
How secure are Asian bookies?
Most will have SSL encryption and firewalls in place, and should carry at least one license with a gaming authority. Be sure to check this out for yourself before signing up, though.
What currencies can I use on Asian sports betting sites?
Even Asian bookies often accept USD, GBP, and EUR. Aside from that, there's a lot of variety from site-to-site. Many Asian currencies are accepted though, such as MYR, KHD and INR.