Sport is extremely popular throughout Asia, and sports betting is becoming almost as popular. Asian bookies such as Dafabet, 188bet and 22bet allow punters in India, Hong Kong and Malaysia to easily place their bets. Football, cricket and US sports are the most popular markets upon which millions of rupees, Hong Kong dollars and ringgets are bet each year.
In this article, you'll learn everything you need to know about Asian bookies including which are the best bookies with Asian handicap. We'll explain how we've reviewed them, how you can choose between them for yourself, and some of the differences between Asian and European sportsbooks.
Top 5 Asian Betting Sites
1. 1xBet – 100% Match up to $120

1xBet is very similar to 22Bet in that it has an Eastern European background yet, despite this, chooses to focus on Asian betting markets. It is extremely popular in Asia and throught the rest of the world, and is often praised for being one of the best Asian handicap bookies, live streaming options (not available in every jurisdiction), extensive payment options and in-play betting.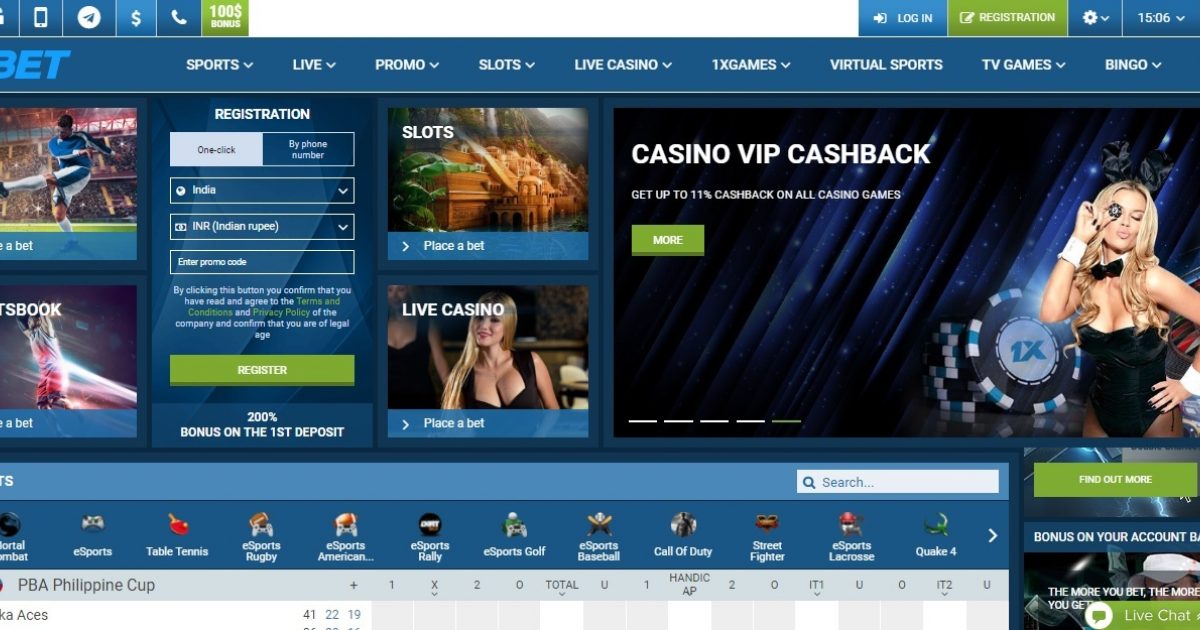 It also has incredibly low margins that sink to less than two percent when it comes to the most popular betting markets, such as the leading football leagues and competitions – this is highly beneficial to the punter as that means the odds offered by 22bet are among the most generous found anywhere!
What we like:
97%+ payout rate (more on major events)
One of the best Asian handicap bookies
Live betting and cash out always available
Decent number of withdrawal options
Excellent mobile apps
What we don't:
Site can be difficult to use
2. 188bet – 30% Match, up to $105
If you're aware of a few Asian betting sites, then you'll no doubt be aware of one thing – lots of them have the number '8' in their name. In case you did not know, this is because the number '8' is considered very lucky in Asia. This in turn is because the number '8' in Chinese sounds a lot like the Chinese word for 'prosperity'. Chinese people are so 'superstitious' that each year 8/8 is the record day for weddings!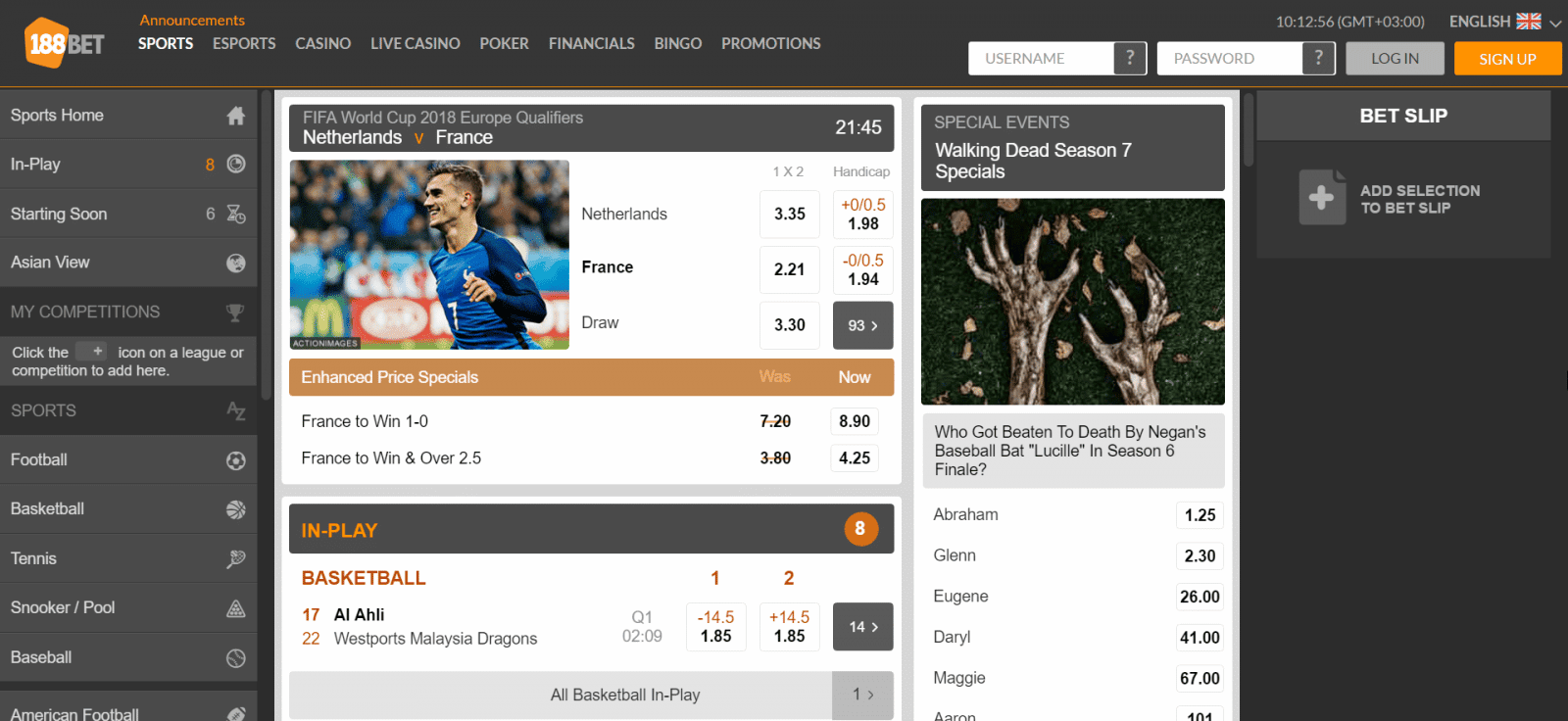 You are more than lucky if you head to the 188bet sports betting site. This well-designed site has plenty going for it, including one of the best live betting sections we've seen anywhere. 188bet is a multi-gambling franchise that has eSports, casino, poker, bingo and even financial trading attached to it. 188bet is also the sponsor of Formula 1 in Asia, and have sponsored many UK football teams too, including Liverpool, Everton and Manchester City.
What we like:
Great-looking site that's easy to use
Unique 'Asian View' option for odds, offers, etc
Exceptionally popular
Decent apps for iOS and Android
What we don't:
3. 22Bet – 100% Match, Up to $150

Going 'with the numbers' too is 22Bet at number three in our Asian bookies list, although this site goes with '2' as opposed to '8'. That number is lucky in China, meaning 'life' and double numbers are considered lucky as well. 22Bet is a site that has been around since 2017 and although based in Cyprus, they focus primarily on Asian markets with European markets a secondary focus.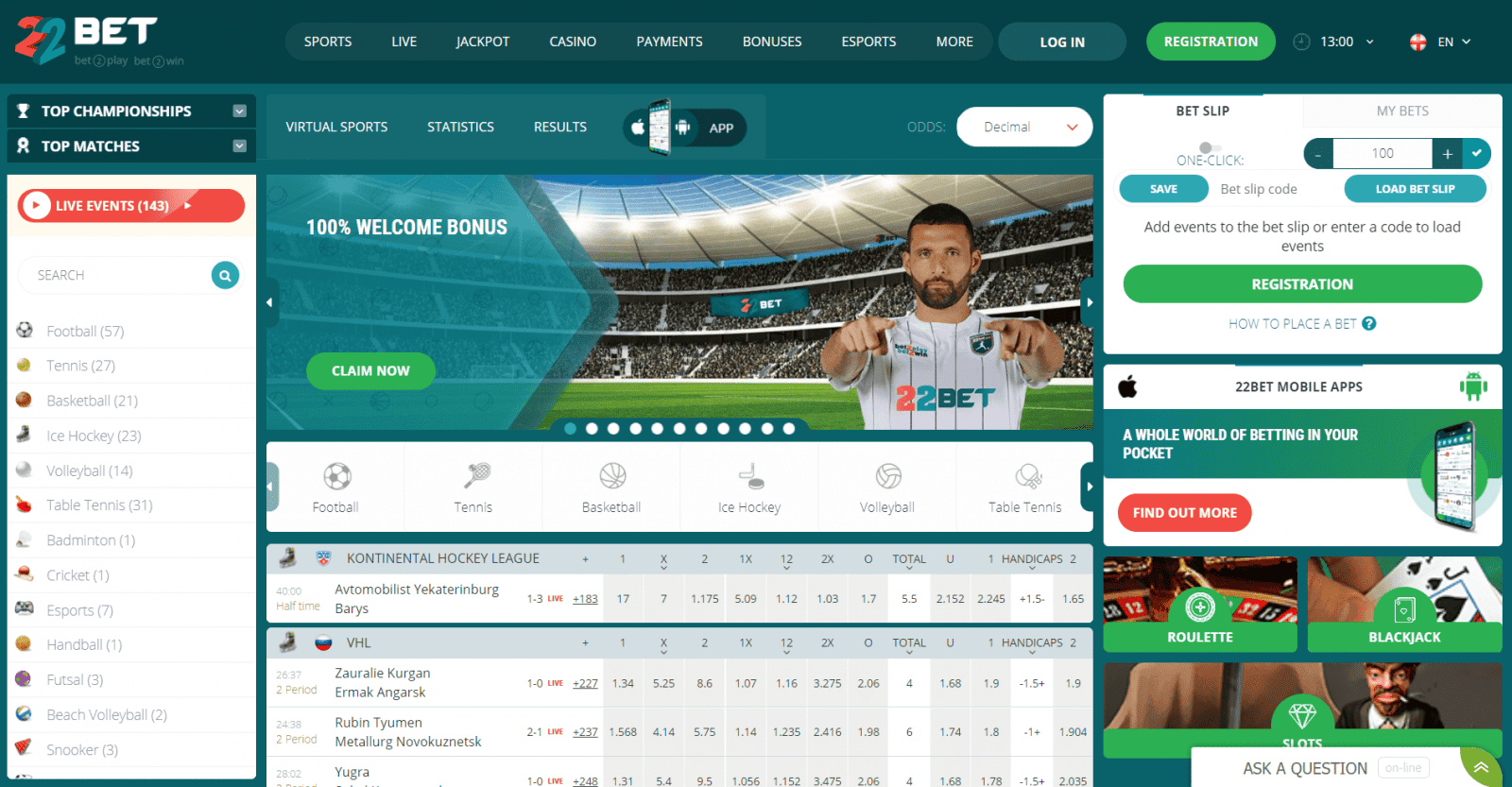 22bet is a site that scores highly for the competitiveness of its odds, swift payouts, a very pleasing range of promotions and the number of betting markets that are always available. It has licences in African countries too (Nigeria and Kenya) and counts ex-football internationals Nuno Gomes (Portugal) and Kevin Kuranyi (Germany) among its ambassadors.
What we like:
Outstanding payout rate up to 95%
Superb for live betting and markets
Plenty of payment options
'Quick Bet' makes it easy to wager
Available in 25+ languages
What we don't:
Customer support could be better
4. Dafabet – 150% Match up to $100
Dafabet are probably one of the most well-known Asian betting brands in the UK, and are number one in out Asian bookies list. This amazing and popular site has been around since 2004 and is based in the Phillippines, which is one of those unsuspected gambling hotbeds in Asia. The reason, perhaps, that Dafabet is a recognisable name in the UK is becuase of the number of UK football clubs this company has sponsored – Celtic, Everton, Aston Villa and Norwich City to name but four.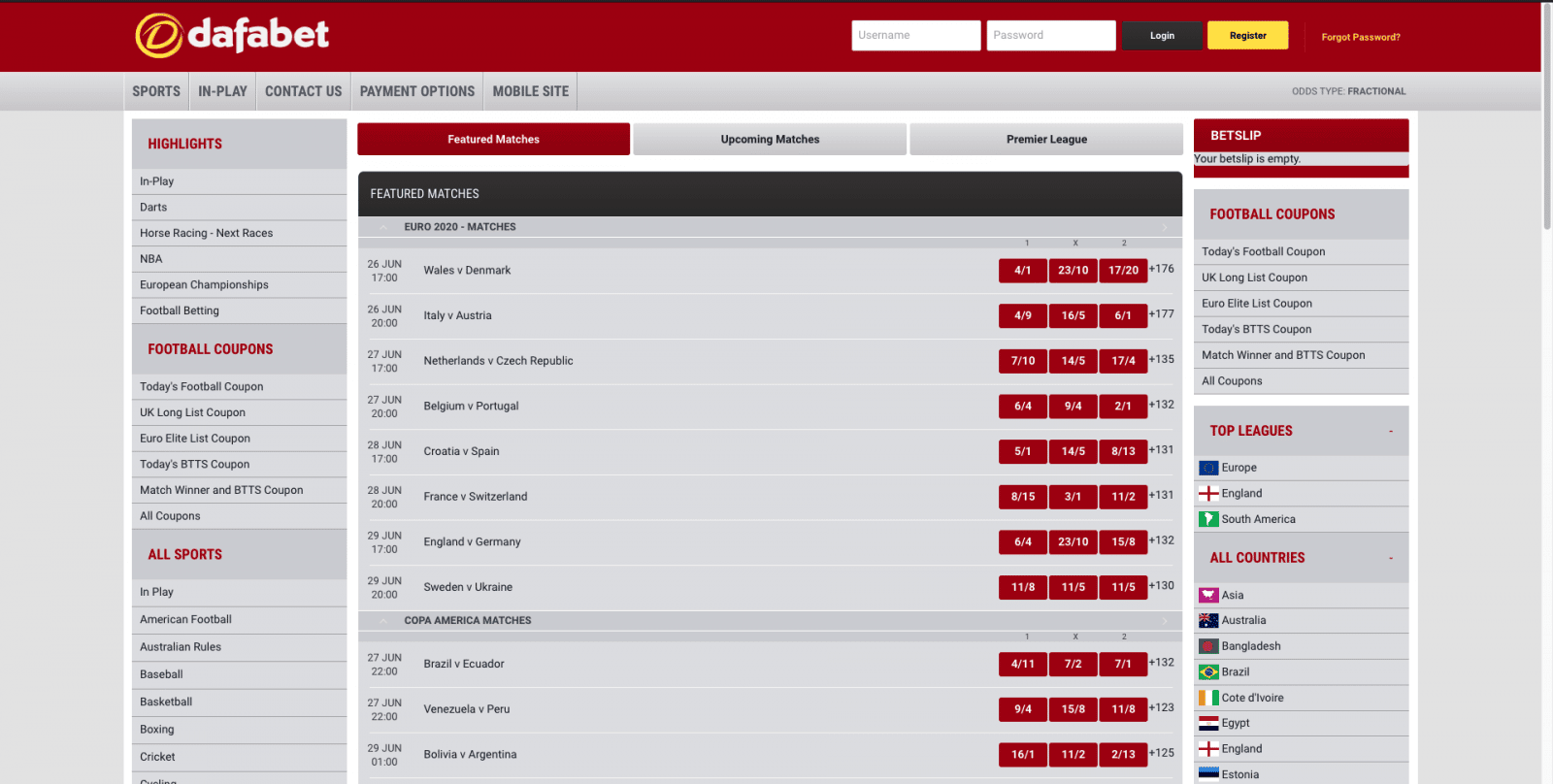 The Dafabet website is available to sports bettors in the UK (Dafabet has a UKGC licence) and throughout the rest of the world (licensed by the Cagayan Special Economic Zone). It's an easy to use site but a bit basic if you like images and graphics. It is excellent for football, horse racing and live betting.
What we like:
Daily price boosts
Site is extremely easy to use
Sponsors of Celtic, Norwich and Burnley
Site available in the UK and globally
Live chat support 24/7
What we don't:
Not very visually appealling
5. W88 – 20% match, up to $150

At five in our Asian bookies list is another follower of the double '8' trend, W88. UK football is very, very popular in Asia and the English Premier League in particular. The W88 logo has been seen on plenty of EPL shirts, including those worn by Crystal Palace and Wolverhampton Wanderers. W88 is also the betting partner of Leicester City. The W88 site is very popular in Asia and in many other jurisdictions too.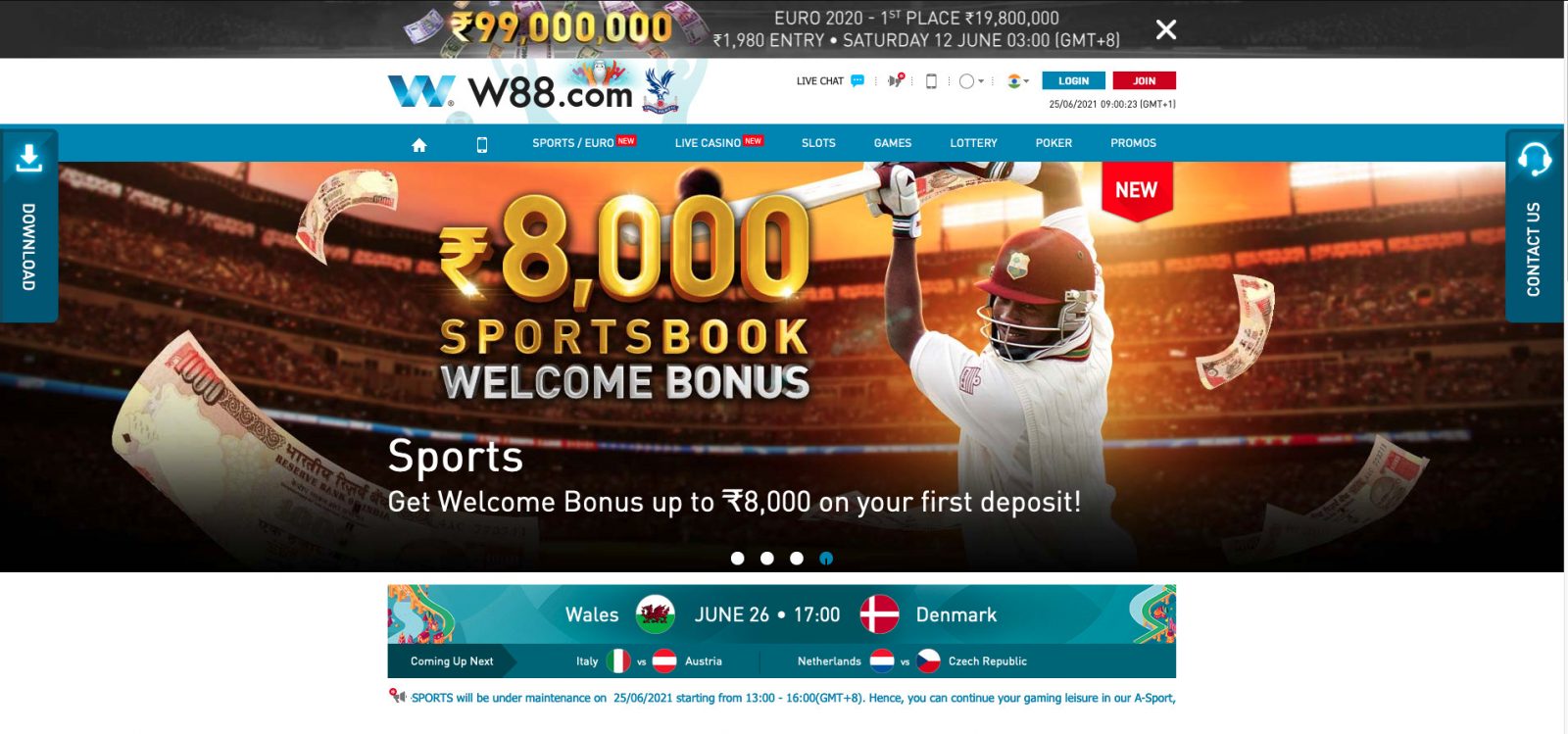 W88 is another Asian betting site that is based in the Phillipines. It has a decent variety of betting markets and very good coverage of the world's major sports tournaments. For those who like their sports in bytes there's fantastic coverage of eSports, plus virtual sports and even fantasy sports too.
What we like:
Very nice looking site
W88 gives back – sponsors of several EPL teams
Very popular with site users
Excellent iOS & Android apps
What we don't:
How We Rank the Best Asian Bookies
As noted, there are dozens of Asian bookies out there. Many of these welcome residents from most countries across this vast continent. For this article, we put some serious time into researching these sites for ourselves, in order to create the top site rankings you see above.
Like everything at Safe Betting Sites, this was done according to a clear set of criteria. Several of the most important factors have been explained below.
We'll look at welcome betting offers in more detail in the next section. For now though, it's worth noting that even the best such deals only last a short amount of time. In terms of delivering long-term value, ongoing promotions are more important.
Naturally, we've rewarded Asian bookies which had more betting promotions in place. Just as important as the quantity of these deals though, is their quality. We've evaluated the actual value on offer in each case, balancing the rewards you get against any T&Cs you must fulfil. Dafabet is a very good site for promotions.
Even with the very best Asian bookies, you'll encounter issues at one point or another. That's perfectly natural. The only thing you actually need to worry about is getting those issues addressed as quickly as possible.
Both the speed and quality of a bookmaker's customer support is key here. Live chat is typically the fastest way of getting in touch, so Asian bookies providing this have received a bonus in our rankings. The coverage hours have also been taken into account, as has the helpfulness of the support you receive. 1xbet has won several plaudits for its levels of support.
You're always taking something of a risk when depositing money on a website. In the case of Asian bookies though, we're pleased to say you'll typically find solid security measures in place.
These should start with SSL encryption and firewalls on the bookie's servers, and include separation between company and customer funds. Two-factor authentication (2FA) is also welcome, as are Know Your Customer (KYC) checks. 22bet is a site noted for its high levels of security.
We evaluated two separate areas here. The first was the general quality of Asian bookies odds. We looked at the prices offered on major markets in each case, and compared them with other Asian bookies. Any sites who regularly offered low odds were punished, while those providing the best were rewarded.
Secondly, we also looked at the available odds formats. Fractional odds may be standard in the UK, but decimal odds are more common in Asia. Different countries have alternative ways of actually presenting these. Hong Kong, Malaysia, and Indonesia – for example – all use slightly different formats. Asian bookies offering more ways to view odds have received a small bump in our rankings. Check out 188bet for the best Asian bookies odds.
Best Online Sportsbooks in Asia by Category

You don't get to be regarded as being worthy of a place in our list of the top ten betting sites in Asia without being the complete package. Some sites though must be regarded as the best in each of a range of specific categories. If you have a priority, then you'll be able to see in our table below which recommended site is most likely to fulfill your needs.
| | | | |
| --- | --- | --- | --- |
| Category | Sportsbook | Category | Sportsbook |
| Best Overall Betting Site in Asia | Dafabet | Best Special Offers | Dafabet |
| Best New Sportsbook in Asia | W88 | Top Special Features | 22bet |
| Top for In Play Betting | SBOBET | Best Range of Payment Methods | W88 |
| Best Mobile Features | 1xBet | Best Asian Bookies Odds | 188Bet |
| Strongest Security | 22bet | Top Option for eSports Betting | 1xBet |
Sign Up Offer Types Available at Asian Bookies
Almost all Asian bookies will have sign up offers in place. Of our top 20 recommendations, only one failed to do so, and that was a betting exchange (welcome offers are typically less common on exchanges compared to sportsbooks).
The purpose of these deals is clear. Like sportsbooks elsewhere in the world, Asian bookies want to capture the attention of newcomers, and persuade them into signing up. There's relatively little variety in how they do this. In the UK for example, you can choose between 'Bet X, Get Y' deals, or 'Risk-Free' bets. With Asian bookies, you're almost exclusively limited to 'Deposit Match' welcome offers.
These definitely still offer value, though. Many Asian bookmakers offer a 100% match, in which your first deposit is completely matched in the form of a free bet. Deposit $50 (or currency equivalent), for example, and you'll get a $50 free bet token.
Full T&Cs will apply to all of these sign up offers. As always, it's absolutely vital to check these before trying to trigger a promotion. For Asian bookmakers, you should pay particularly close attention to 'rollover requirements', or 'wagering requirements'. These are conditions you must fulfill before you can actually withdraw any money won using your free bets. In the best cases, these will only be '1x' – you must simply bet through your first deposit, or the deposit plus the free bet. They can be much higher though, with some Asian bookies imposing 10x, or even 15x rollover requirements.
Ultimately however, even with their terms and conditions, sign up offers are a reliable way to get your new account growing quickly. Three of the best such deals currently provided by Asian bookies are listed below.
All
Cash Out
Derby betting
Enhanced Odds
Live Streaming
patent bet
Paypal
Placepot bet
Trixie
More Filters
Why Choose Asian Betting Sites?
We've already suggested that you give Asian betting sites at least a look in your quest to find the best betting sites, but … why should you? Why not stick to sites that only serve the UK market, or that have global appeal? Here are some reasons why you should choose Asian betting sites over 'UK only' ones.
Higher Betting Limits than UK-only sites
Most UK-only sites set limits – the amount you can deposit, the amount you can wager and most crucially, the maximum amount you can win. Asian betting sites set limits too, but they are usually much higher. If you're a high roller, then Asian betting sites should most definitely appeal.
More Benefical Odds
UK-only sites constantly check the odds of their competitors to make sure their odds are within a reasonable range. Asian betting sites (especially the larger ones) are more interested in gaining your custom, so you may find more beneficial odds at them. Asian betting sites such as 188.com also offer regular boosted odds deals.
Access to Asian Betting Markets
If you are Asian yourself or are interested in Asian sporting markets and betting on them, then you might find poor coverage of Asian leagues at UK-only betting sites. There are several sports popular in Asian that are not that popular in the UK – polo, ping-pong, badminton, muay thai … even buzkashi, the traditonal sport of goat-dragging. If you want to follow and wager upon such events, then you will be able to at Asian betting sites.
Asian Handicaps
Bookies with Asian handicap are always popular in Asian markets. Just like the US, Asian punters prefer Asian handicap betting as they're likely to get better odds than straight '1X2' betting. The best bookies with Asian handicap always feature strongly in our list of the best Asian betting sites.
Most Popular Asian Betting Markets
In certain areas, you might find some drop-off between European and Asian bookies. When it comes to betting markets however, there's very little difference. Just like those in Europe, Asian punters have access to an enormous range of betting opportunities at any one time.
Here are some of the more popular betting markets for Asian sports bettors.
Asian Handicap
Handicap betting in Asian is much more popular then straight '1×2' betting, just like it is in the US. Many sportsbooks call their handicap section 'Asian Handicap' because of this popularity.
With any kind of handicap system teams are given an artificial boost or handicap that will 'alter' the final score. Say Japan are playing the UAE at football. Japan may be given an Asian handicap of -1.5, and UAE a boost of +1.5. This means that if you back Japan they will have 1.5 goals taken off their score for the purpose of settling your bet. If you back UAE they will have 1.5 goals added on.
Say you back Japan and they win 2-1. With the Asian handicap applied, that result is changed to 0.5-1, meaning that sadly, your bet is a losing one. The best Asian handicap bookies are those with handicap options for most markets, and bookies with Asian handicap are the most popular in most Asian countries.
Asian Totals
Asian totals is another popular bet at Asian bookmakers. You can bet on whether some measurable amount will be over or under the total offered.
Asian totals markets with offers of whole or half numbers are easy to understand. If you bet 'Over 1.5' for the number of goals scored in a game of football, then as long as at least two goals are scored then your bet is a winner.
Offerd totals such as 'Over 1.75' or 'Under 2.25' are a little more complicated. If you see quarter or three quarter totals, then you are being offered two bets. For example, 'Over 1.75' is a bet on 'Over 1.5' and 'Over 2.0'. 'Under 2.25' is a bet on 'Under 2.5' and 'Under 2.0'. In the latter case (if applied to football) if a game contains zero or one goal, then both your 'Under 2.25' bets win. If, however, the game contains two goals, then only the 'Under 2.5' part wins. If there are three goals, then both parts of the bet lose.
Cards and Corners
Sports bettors in Asia enjoy betting on far more than the result of a game. Two of the most popular aspects they like to bet on when it comes to football is cards and corners. 'Cards' is of course the number of red and yellow cards that will be shown during the game. 'Corners' is the amount of corners won by either team during the match.
Most Asian bettors bet on cards and corners on an over/under basis, say  over/under 4.5. Note that a yellow card is worth one point, and a red card worth two. If a player receives a second yellow that leads to a red, then the second yellow is ignored (so just two points for the red card).
Games involving aggressive teams are good for excessive card counts, while games involving teams with players who attempt a lot of headers may be good for an excessive number of corners.
Understanding Asian Odds
There are many ways that odds (the chances of an event happening) are expressed. Described below are six of the most commonly found.
Fractional
Prior to 2000, fractional odds where the most popular odds format. They are just the probability of an event happening. The longer (or higher) the odds, the less chance. Winnings are calculated by multiplying the stake by the odds. So £2 on odds of 5/2 will give you £5. You need to add your stake on to get your returns, so such a winning bet would return £7.
Decimal
Decimal odds are becoming increasing popular. They are the odds of something happening expressed as a decimal number. To convert from fractional to decimal odds you express the fractional odds as a fraction, covert to a decimal number and then add one. S0 odds of 5/2 in decimal format are 3.50. To work out your returns from a winning bet, multiply the stake by the odds. You do not have to add on your stake
American
Americans always do things differently, don't they? American odds are … weird. If an event has negative odds, then the odds are the amount of money you would have to put on to win £100. If positive, that's the amount of money you would win if you placed £100 to win. American odds are not really that popular outside of America.
Hong Kong
Hong Kong sportsbooks use fractional odds, but in a slightly different way – they are fractional odds expressed as a decimal. This means that odds of 5/2 will be 2.50 in Hong Kong odds (not 3.50 as with true decimal odds). Doing the calculation for winning with Hong Kong odds means multiplying your stake by the odds but you need to remember to add your stake back on at the end to get your total returns.
Indonesian
Indonesian odds are identical to American odds except that the figures are what is returned if you bet $1 (or need to bet $1) as opposed to $100. To convert from US odds to Indonesian just divide by 100, or multiply by 100 if you are converting the other way around.
Malaysian
Malay odds are an awkward combination of decimal odds and American odds. They are expressed as a decimal, where 0.00 is evens. If the odds are positive, then you will win more money than your stake if your bet is successful. If the odds are negative then you will win less.
It's best to understand Malay odds based on $1 bets. A winning bet on odds of +0.4 will win $1.40. A winning bet on odds of -0.25 will win $0.25. Don't forget to add your stake on too!
Here's a closer look at how oods types compare for the 1×2 market in the Italy Vs. Austria match in the EURO 2020:
| | | | |
| --- | --- | --- | --- |
| Odds type | 1 | X | 2 |
| Fractional | 9/20 | 16/5 | 7/1 |
| Decimal | 1.45 | 4.20 | 8.00 |
| American | -223 | +320 | +700 |
| Hong Kong | 0.450 | 3.200 | 7.00 |
| Indonesian | -2.23 | 3.20 | 7.00 |
| Malay | 0.450 | -0.3125 | -0.1429 |
How to Choose the Best Asian Bookie
It's always better to have too much choice than too little. That said, picking between dozens of Asian bookies might certainly seem a daunting prospect. While we've already curated your options down to a top 20, only you can take the final step and decide on your sportsbook of choice.
We do have a little more guidance to offer, though. These are three of the most important factors to bear in mind when deciding between Asian bookies.
As with payment methods, when we're evaluating bookmakers, it's very much 'the more, the better' with market selection. When you're evaluating Asian bookmakers for yourself however, this shouldn't be your mindset. Instead, you should be focusing on the markets you actually want to bet on.
If you're purely a football bettor, that won't be a problem. All Asian sports betting sites will have sizable soccer sections in place. If you prefer niche markets though, you may need to dig a little deeper. Also, be sure to check that the specific markets you like to wager on are supported, whether they're bet types (like outright bets or Asian handicaps), or particular competitions.
Online betting platforms have come a long way over the past decade in terms of usability. When trying to find an Asian bookie you can stick with for the long-term though, it's vital to ensure you're comfortable using it in advance.
Doing so could not be easier. You're perfectly able to evaluate the interfaces of Asian bookies for yourself before making a deposit, or even registering with them. Simply head to the desktop website, or download a bookie's apps, and start browsing. Judge for yourself whether you find the navigation intuitive, or whether you're frequently struggling to find what you're looking for.
On-the-go betting has never been bigger, and soon enough it may replace desktop websites as the dominant way to wager. Like their counterparts elsewhere, Asian bookmakers have reacted accordingly. Nowadays, many will not only have a mobile version of their main website, but will also provide iOS and Android mobile apps too.
If you prefer to bet on a mobile device, we'd absolutely encourage you to check out these features before committing to a bookmaker. Again, you can download the app and test it for yourself without paying a penny. In addition to evaluating the interface, look at how the app performs on your device. In particular, gauge how quickly pages load, how reliable the live betting feature seem, and whether or not the app crashes.
The verification process at Asian bookies
If an Asian bookie has a UKGC licence as you are based in the UK, then the verification process at any Asian sportsbook is not different to the verification process at a UK-only sportsbook. You will eventually need to supply ID documents that will confirm your identify (driver's licence, passport) and address (recent utility bill). You may also need to show your source of funds, usually via a recent wage slip or bank statement.
If you are outside of the UK then you are not bound by UKGC's rules. The verification process is usually a lot simpler – typically, you just have to confirm your email address by replying to the account activation email that the Asian sportsbook will send you once you have completed the registration process.
Payment Methods Accepted by Asian Bookies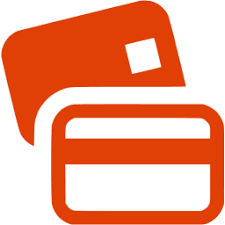 Generally speaking, when we're evaluating sportsbooks for their payment methods, it's a case of 'the more, the better'. By providing a wide range of ways for punters to pay, after all, you're appealing to the widest possible group of people for online gambling. We're pleased to say that Asian bookmakers tend to excel in this area.
As with bookmakers elsewhere, you'll almost always be able to pay using a credit card or debit card on Asian betting sites, like Visa or Mastercard. Another widely-supported option is bank transfers. These may either be done directly, or by using a third-party service like Trustly. eWallets like PayPal, Neteller, and Skrill are also common deposit options, particularly at the larger sites. Intriguingly, some Asia bookies will even allow you to deposit and bet using cryptocurrencies, like bitcoin.
If you are based in the UK you will not be able to use a credit card at any Asian betting site. Outside of the UK you are unlikely to bound by such a restriction. Many Asian bookies will allow you to deposit in native currencies such as rupees, ringgtts or yen, but many will restrict you to major currencies with the US dollar being a particular favourite.
Deposit and withdrawal limits vary from bookie-to-bookie. Pleasingly though, you'll usually find the minimum deposit limits are significantly lower than those of bookies based in countries like the UK. They're often as little as $5, for example, while British bookies will rarely let you deposit less than £10 ($13.60).
We're also pleased to say that fees are rare among Asia bookies, for either deposits or payouts. Naturally though, the payment service you use may charge its own fees.
Asian Bookies vs European Bookies – Pros and Cons
Functionally, the betting experience on Asian online bookmakers and European sportsbooks is very similar. At the top end, both will provide the quick registrations, intuitive browsing, and speedy bet placement.
There are some differences, however. Let's take a look at some of the pros and cons of going with Asian betting sites over their counterparts elsewhere.
Pros of Asian Bookies
Often, sportsbooks catering to Asian bettors aren't actually based in an Asian country. Instead, they are 'off-shore'. This carries a number of benefits, with one of the most important being that they often provide far more payment methods. 22Bet, for example – one of our top-rated Asia bookies – has well over 100 different options, which dwarfs what you'd find from typical European bookmakers.
You'll usually get more options in the currencies you can deposit too. Instead of being limited to the GBP, EUR, and USD, certain Asian bookmakers let you use the national currencies of Malaysia, Hong Kong, Singapore, Indonesia, Vietnam, and the Philippines, and and even cryptocurrencies like bitcoin.
We've touched on this already, but it bears repeating. The minimum limits for both deposits and withdrawals tend to be lower on Asian bookies. While a typical British sportsbook will usually ask you to deposit at least £10, for example, these sites might let you deposit less than £5.
If you're more of a casual bettor, who doesn't want to spend a whole lot of money on sports betting, this is obviously much more suitable.
Cons of Asian Bookmakers
Asian online bookmakers aren't exactly poor when it comes to features. Many have their own mobile apps, and most will offer in-play betting and cash out.
For top end features though, they usually lag some way behind. Live streaming is the most obvious area, but quality-of-life tools like bet builders are also more rare.
The biggest European online sportsbooks, like William Hill, have track records going back decades. This is not the case with most Asian alternatives, which tend to be much newer.
Also, while they may still be regulated by authorities in places like Curacao, these are simply less prestigious than licenses with bodies such as the UK Gambling Commission.
Comparison of Asian & European bookies – who wins?
| | | |
| --- | --- | --- |
| Criteria | Asian | European |
| Odds | | |
| Betting Limits | | |
| Number of Markets | | |
| Handicap Betting | | |
| In-Play Betting | | |
| Live Streaming | | |
| Payment Options | | |
| Popular Asian Markets | | |
| Verification | | |
| Bonuses | | |
| Currencies Accepted | | |
​
Is Sports Betting Legal in Asia?
You'll find details about the legality of sports betting in some of the most populous countries in Asia in the table below.
Country
Legal Status
Sports betting is technically illegal in India since the establishment of the Public Gambling Act of 1867, but since that rule is over 100 years old, hardly anyone takes any notice of it.

The act of course makes no mention of online gambling, and there are no state-wide or administrative laws that prohibit online sports betting.

Indonesia has strict laws for Muslims that prohibit all forms of gambling and wagering in the country, however, for non-Muslims, gambling and sports betting is absolutely fine.

The Indonesia government does though crack down on sites that offer illegal gambling services.

It seems that online sports betting in Malaysia is neither legal, not is it legal. Like many Asian countries, Malaysia has not reacted to the advent of online sports betting, and so has not decided upon the legality of betting on sports online.

Most sports bettors in Malaysia bet at betting sites that are not based in Malaysia which is understandable, as none are!

Pakistan is around 96-97% Muslim, and of course Muslims are not allowed to bet because of their religious beliefs. The country did pass a law in 1977 that illegalised sports betting but that law seems now largely to be forgotten.

Non-Muslims in Pakistan (and probably a large percent of Muslims) use non-Pakistan sports betting sites to place their bets.

Singapore passed a law in 2014 than banned most forms of sports betting within the city-state. This though only covered sports betting operations within Singapore and did not ban residents of Singapore themselves from places sports bets.

People in Singapore are therefore free to place bets at offshore sports betting sites.

Certain aspects of sports betting are legal in South Korea, but online sports betting is only legal at one of two government-owned betting sites – Sports Toto and Sports Proto. Neither site is exactly popular, though.

South Korea residents therefore tend to bet at international offshore brands, even though their government frowns upon such an activity.

The government of Thailand has a strict opinion about online gambling and indeed all forms of gambling – it feels they should be illegal. It passed laws as long ago as 1935 to make gambling illegal, and cemented this law in 1999 in the same way the USA later did.

Despite this, people in Thailand use offshore sites to gamble, and the Thai government tends to turn a blind eye to them doing so.

Like many other countries in Asia, Vietnam has laws that prohibit the opening of online sportsbooks in the country.

The Vietnamese government has not though banned its citizens from using offshore sports betting brands, and 1,000s of residents of the country do exactly that.
Do Asian Bookies Accept UK customers?
The answer to that question is that Asia bookies can only accept UK customers if they have a UKGC licence. If you try and join an Asian bookie that does not have a UKGC licence, you will find that you will not be able to join. Some Asian bookie sites are geo-blocked in the UK. Others will not have 'United Kingdom' in their drop-down list of countries for your address, so you will not be able to complete your registration. Asian bookies that do have a UKGC licence (which is most of the Asian bookies mentioned on this page) should happily accept UK customers.
Asian Bookies UK Sponsorship
UK sport is extremely popular in Asia, especially football and the English Premier League. You may remember a few years back the Malaysia-based owners of Cardiff City defied 100 years of tradition by changing the club's home shirts from blue to red (if you go to a sports shop in Malaysia you'll find that all the football kits available for sale will be for teams that play in red – Liverpool, Manchester United, Arsenal, Bayern Munich and Barcelona).
Below you'll find details of the clubs that are benefitting or have benefitted from Asian Bookies UK Sponsorship.
Club
Sponsor
Seasons
Bolton Wanderers
188Bet
2009-13
Bournemouth
M88
2015-20
Burnley
Fun88
2010-12, 2014-15
LoveBet
2019-
Cardiff City
SBOBET
2009-11
Crystal Palace
Mansion
2015-17
ManBetX
2017-20
W88
2020-
Huddersfield Town
OPE Sports
2017-19
Newcastle United
Fun88
2017-
Southampton
LD Sports
2019-20
Swansea City
BETEAST
2016-17
Watford
138.com
2013-17
Sportsbet.io
2019-
West Bromwich Albion
TLCBet
2015-16
K8.com
2016-17
West Ham United
SBOBET
2018-13
Wigan Athletic
188Bet
2009-11
12Bet
2011-14
K88
2019-20
Wolverhampton Wanderers
W88
2018-19
ManBetX
2019-
Final Thoughts
In-person sports betting has been hugely popular across much of Asia for a very long time. In the past couple of decades – as in the rest of the world – much of this has moved online. Nowadays, punters across a good chunk of the continent have plenty of Asian bookmakers to choose from. These compare favourably with European brands in almost all the most important ways, and typically provide a modern and fun betting experience.
If you're looking to get started immediately, we'd recommend signing up with one of our recommended Asian bookies at the top of this page, and taking advantage of their welcome bonus. If you'd like to conduct your own search instead, just follow the advice elsewhere in this article. Either way, we hope you have an enjoyable and responsible gambling experience going forward.
150% Match up to $110
Wide selection of ongoing promotions
Solid virtual sports
Bitcoin deposits supported
9.7
Visit Site
Min deposit $7 or currency equivalent. 10x wagering requirement before making a withdrawal. Min odds for rollover wagers 1.50. Bonus expires after 45 days.
FAQ
What are the best Asian bookies?
Bet365 and Unibet are both well-known European bookies which also accept Asian punters. Elsewhere, the likes of 22Bet, MELbet, and 1xBet are strong all-rounders.
Are there differences between Asian betting sites and European ones?
Asian bookies have largely the same betting markets as European sportsbooks. They typically support more currencies, and also have more payment methods. They may have slightly fewer special features, though.
What deposit methods can I use on Asian bookies?
Credit cards, debit cards, and bank transfers are widely accepted. eWallets like PayPal are also a common payment method, and some sites support cryptocurrency deposits and withdrawals.
How secure are Asian bookies?
Most will have SSL encryption and firewalls in place, and should carry at least one license with a gaming authority. Be sure to check this out for yourself before signing up, though.
What currencies can I use on Asian sports betting sites?
Even Asian bookies often accept USD, GBP, and EUR. Aside from that, there's a lot of variety from site-to-site. Many Asian currencies are accepted though, such as MYR, KHD and INR.
Was this article helpful?