Malaysia is one of the leading countries of Southeast Asia. It has the region's third-strongest economy, and a population of over 32 million, many of whom are avid sports-lovers. Those factors lead us to one major conclusion: there are a whole lot of potential sports bettors in Malaysia. Things are somewhat complicated by the legal situation, which we'll investigate later on. In the meantime, if you are interested in online betting in Malaysia, you've come to the right place. Read on to discover everything you need to know, including the top Malaysian betting sites, the markets you can bet on right now, the available payment methods, and plenty more besides.
How We Ranked the Best Online Betting Sites in Malaysia
With online betting in Malaysia, you don't exactly have hundreds of options to choose from. That's especially true compared to countries which have their own domestic sportsbook industry, like the UK.
With that said, there is still a decent selection of online betting sites in Malaysia. When ranking these sites, we didn't simply throw together our list at random. Instead – as with everything else at Safe Betting Sites – we carried out a fair, balanced, and thorough evaluation. This analysis was based on a range of key factors, with these being some of the most important of all.
This is always one of the first things we look at with sportsbooks, and it's no different with online betting in Malaysia. Quite simply, when your hard-earned money is on the line, you want to be as sure as possible that it's protected.
Bookies provide this protection in a whole range of ways. Every modern sportsbook should have encryption in place as standard, and a strong firewall. We like to see a separation between company and customer funds too. Know your customer (KYC) checks, and two factor authentication (2FA) both also help to protect users' accounts.
During our research, we compared odds for some of the biggest matchups around at the time of writing. If a particular bookie's odds were consistently low – meaning they weren't offering punters competitive prices – they were docked some serious points. Naturally, the opposite was true if the bookie's odds were highly competitive.
It used to be pretty common for sportsbooks to charge punters fees. Thankfully this is no longer the case in general, and it shouldn't be for online betting in Malaysia either.
We've been sure not to recommend any bookies which enforce unfair transaction fees for deposits and withdrawals. We've also preferred sites which have reasonable minimum and maximum limits for payments.
Performance and Reliability
We've tested each of our recommended bookies for online betting in Malaysia. During that testing, we've evaluated both the desktop and mobile sites for speed and reliability. Any platform which crashed regularly, or took forever to load a single page, hasn't made the cut.
None of the top options for online betting in Malaysia are based in the country itself. It would be unreasonable, therefore, to expect them to provide full customer support in Malay.
That said, there are a few concessions we looked for here. Quite a few bookmakers allow you to deposit directly in ringgit, rather than converting MYR to another currency. Bet365 and 1xBet are two good examples. Some even have promotions available in ringgit, and others – like MELbet – actually have Malay language versions of their site.
Best MY Betting Sites Sign Up Offers
Sign up offers are incredibly useful. For inexperienced bettors, they give you the chance to greatly increase the size of your new account in a short space of time. For veteran punters, the rewards – particularly free bets – can be used as part of a long-term plan, like a matched betting strategy.
We're pleased to say that welcome offers are also a big part of online betting in Malaysia. Every major option has their own deal in place, including our three highest-rated bookmakers (shown below). There isn't a huge amount of variety among welcome offers for online sport betting in Malaysia, with most bookies offering a '100% Match' deal. Fortunately, this is one of the best promotion types!
By matching your initial deposit, these offers essentially double your spending power immediately. Also, with the upper limit usually being fairly high, you really can pump these promotions for some serious value. Do remember, though, that this match on your first deposit will often be given as a free bet – meaning the stake won't be returned with any winnings – and further T&Cs will apply.
Online Betting Sites Malaysia: Top 3 Sign Up Bonuses
Available Betting Markets for MY Punters
As noted, there are a few areas in which Malaysian punters suffer from a lack of choice. Welcome offer types, and the simple volume of available sportsbooks, are the two biggest examples. Fortunately though, this is not the case with wagering markets. In this respect, there's very little drop-off indeed with online betting in Malaysia compared to the UK, or anywhere else in the world.
As in many other countries, football is the most popular sport in Malaysia. It also happens to be the most popular sport on the country's available sportsbooks, and you're given an exhaustive selection of ways to bet on matches with these football betting sites. In addition to the basics – like Match Result, Both Teams to Score, and Over/Under Goals – you can also choose between player props, Asian handicaps, and much more besides.
Most sites offering online betting in Malaysia will have plenty of other sports to choose from, though. These usually include:
Horse racing
Greyhound racing
Golf
Cricket
Rugby
Athletics
Basketball
Badminton
MMA
As with football, you'll rarely be limited to simple Winner/Match Result wagers with these online sports. In most cases, you'll be able to pick from a wide range of both pre-match and in-play markets. Some – like golf and basketball (especially in the NBA) – will also have longer-term outright wagers available.
How to Choose the Best Malaysia Betting Site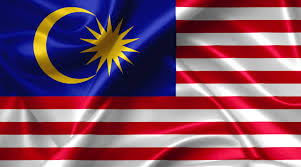 Already in this article, we've brought you 10 of the best sites for online betting in Malaysia, and explained how we made those rankings. The next step, of course, is for you to actually pick the best bookie for your needs. Doing so can be a lot of fun. It's both quicker and easier though, if you take a structured approach to your search. To save you time, and help ensure you make the right choice, we'd recommend focusing on these four factors.
Gauging a site's user interface for yourself is easy, because you can do so without needing to sign up or deposit any money. Simple head to the desktop or mobile site, or download the mobile app if you prefer, and start browsing. Gauge for yourself how easy you feel the platform is to navigate, and whether you can see yourself using it long-term.
At the top end, bookmakers might support 25 or 30 different online sports. It's highly unlikely you'll want to wager on all those, though. Instead, you should hone in on the sites with your own favourite markets.
If football betting is your passion, this won't be difficult. If you prefer eSports, however, you might want to search for specific CSGO betting sites, or those which are strong on other games. Also, ensure you can bet in the way you like best. This might mean using certain bet types, or searching for either pre-match, in-play, or outright markets.
This area is covered in detail in the next section. For now though, we'd encourage you not to be taken in by the sheer number of payment methods a bookie advertises.
Instead, you must once again seek out sites with the methods you actually want to use. Debit and credit cards will be widely supported, but online bookmakers which support a particular e-Wallet, or even cryptocurrency deposits, may be tougher to find.
Special features always sound cool, but to what extent are they important to you? Which tools will actually help your online betting in Malaysia?
If you like multiples betting, a bet builder can make your life a whole lot easier. If you're a live betting specialist, then the quality of the available in-play and cash out tools is crucial. Don't have an existing subscription service for watching sports online? Then real-time streaming is obviously a massive bonus.
Payment Methods Available to Malaysian Punters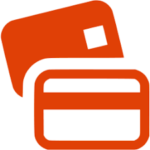 Generally speaking, the more payment methods an online sportsbook offers, the better. This is the most straightforward way to cater for a large range of punters, after all. That said – and as mentioned above – your personal priority should be finding a site for online betting in Malaysia with the right methods for you.
While Malaysian bettors suffer for choice in some areas, we're glad to say that this isn't one of them. Between the 10 best online betting sites that we've recommended, you'll find a pretty enormous selection of choices for both deposits and withdrawals. 22Bet alone have dozens on offer, and other eligible bookmakers – like MELbet – are also strong in this area. Naturally these include the universally accepted methods of Visa and Mastercard, which will typically be available for both paying into and cashing out from your account. eWallets, bank transfers, and prepaid cards are also commonly accepted.
This table should help give you a better idea for the most popular payment methods for online betting in Malaysia. We've used MELbet for this data, whose options and fees are indicative of what you'll usually find.
| | | | |
| --- | --- | --- | --- |
| Payment Method | Fees | Min Deposit | Min Payout |
| Credi Cardt/Debit Card | 0% | 1 USD (4.05 MYR) | 1.50 USD (6.05 MYR) |
| PayPal | 0% | 1 USD | 1.50 USD |
| Bank Transfer | 0% (bank may charge fees) | 1 USD | 1.50 USD |
| Help2Pay | 0% | 1 USD | 1.50 USD |
| Cryptos | 0% | 0.00003 BTC | 0.000045 BTC |
Mobile Betting in Malaysia
For many punters, using a mobile device instead of a computer has become their default way to bet. The convenience of being able to bet wherever and whenever you like is the biggest reason why, and this option is absolutely open for online betting in Malaysia too.
Every major modern sportsbook in Malaysia will have a mobile version of their site. The very best will use certain measures to account for the smaller screen size, like streamlined interfaces and collapsible menus.
Several of our recommended bookmakers for betting in Malaysia also have their own mobile apps, for both iOS and Android users. These effectively replace the desktop version of their platform entirely, allowing you to place bets, manage your account, and even access special features like live streaming, all on your phone or tablet.
Betting in Malaysia: Online Gambling Laws in Malaysia
There's quite a bit of confusion about the legal situation for online betting in Malaysia. Let's clear it all up for you.
The most important Malaysian gambling law is the Common Gaming Houses Act, which severely restricted land-based forms of gambling. This was passed in 1953 though, and hasn't been updated since 2006. Clearly therefore, it doesn't account for modern online betting. No new law has been made since then which does cover digital sportsbooks.
This means, quite simply, that online betting in Malaysia is not illegal. The aforementioned betting act might make it difficult for sports betting companies to start up within the country, but Malaysians are free to sign up and bet with 'off-shore' sportsbooks, like the ones we've recommended in this article.
Final Thoughts
In an ideal world, online betting in Malaysia would be completely straightforward. Malaysians would be able to register and bet with bookmakers based in their own country. Although there are signs that the situation may change in the near-to-mid future, this is not easy right now.
The good news is that – in the meantime – Malaysian bettors have plenty of other options. If you want to carry out your own search, we've given you the tools to do just that. If you do take this route, we'd urge you to carry out a thorough investigation of that sportsbook in advance. Ensure it's got the markets and payment methods you desire, and check both it's track record and security measures.
Alternatively, if you'd like to save yourself some time, simply go with one of the options we've recommended for online betting in Malaysia. Each should offer you a fun, modern betting experience, and all of them come with a welcome offer to help you quickly get your account up-and-running.
FAQ
What are the best online betting sites in Malaysia?
The likes of W88 and BK8 King are strong all-rounders with welcome bonuses in MYR. 22Bet and MELbet are both proven 'off-shore' brands, and industry giant Bet365 also supports Malaysian players.
Is online betting in Malaysia legal?
Technically, yes. While land-based wagering is severely restricted, there are no laws banning online gambling.
What payment methods are available for online betting in Malaysia?
You can find sites supporting all the usual most popular methods. These include Visa and Mastercard, PayPal, Skrill, Neteller, wires from your bank account, and even cryptocurrencies like bitcoin.
Can I make sportsbook payments using Malaysian ringgit?
Yes, at certain sites. Sportsbooks like W88, Dewamy, and Royal77 all allow you to make both deposits and withdrawals using MYR.
What sports can I bet on in Malaysia?
All the biggest sporting events elsewhere - like football and horse racing - can also be wagered on in Malaysia, as can certain Malaysian sports. While specialist Dota 2 betting sites are rare, most bookmakers also let you bet on eSports in general.