When it comes to betting exchanges, Betfair clearly towers above all other names in terms of brand recognition. Since 2008, though, it's had some serious competition from an innovative, exciting challenger: Smarkets. Since launching, Smarkets has made waves for its technology-driven approach to exchange betting. Another key reason for its success has been its promotions. Though not numerous, they have almost always been of a high quality, whether an actual Smarkets promo code has been required or not.
Read on to learn everything you need to know about finding and using a Smarkets promo code in 2023. We'll cover the welcome offer, current promotions, whether or not you can receive free bets, and plenty more besides. Let's get started.
£10 Welcome Bonus for New Customers
£10 Welcome Bonus for New Customers
Lay betting selections
Good liquidity
Best rated exchange betting app
9.6
Use bonus code
Copy
Visit Site
New customers only. Deposit £20 using card. Up to your first £10 of losses will be refunded as CASH within 24 hours of qualifying bet having been settled. T&Cs apply. PayPal is NOT eligible for the Welcome Offer. You can use it afterwards as normal.
What is a Smarkets Bonus Code?
Bonus codes are a classic way for sportsbooks and betting exchanges to deliver special offers, to both new and existing customers. Available either straight from the betting company, or via a third-party betting site, they're a short string of numbers and letters which you enter on the platform to access a promotion.
At the time of writing, there is no Smarkets promo code available. Some other sites advertise a code which supposedly gets you the welcome offer, but this is unnecessary – you don't actually need a Smarkets promo code to get your £10 deposit bonus. With all that said, Smarkets does still provide a handful of intriguing promotions for its users. You can get a full run-down for all of those in the 'Smarkets Promotions' section, later in this review.
Smarkets Bonus
Smarkets Bonus Description
Bonus Code

Smarkets Welcome Offer

Deposit £20, get first £10 of losses refunded

Claim Your Bonus

Smarkets Refer a Friend Bonus

£10 bonus when you refer a friend. More info

here

Claim Your Bonus

Smarkets 0% Commissions

0% commissions on bets for eligible customers

Claim Your Bonus
Hottest Betting Promo Codes This Month
Betting Promo Code & Free Bet Codes
All
£30 Free Bet
New!
Paypal
£5 Deposit
Derby betting
Each Way Bet
Enhanced Odds
Free Spins
Live Streaming
patent bet
Placepot bet
Trixie
Yankee bet
Cash Out
£25 Free Bet
£50 Free Bet
New Free Bets
£10 Free Bet
£20 Free Bet
£40 Free Bet
More Filters
How to Sign Up and Redeem a Smarkets Promotion Code
While it might not be the most eye-catching feature about Smarkets, this brand must still be complimented on just how easy its platform is to use. This applies not just to the likes of browsing markets and placing a back or lay bet, but all the way through to the sign up process too, including using a Smarkets promotion. The whole thing is intuitively separated, clearly explained, and requires only a couple of minutes to complete. 
Here's a step-by-step guide on exactly how to use that process, and redeem a Smarkets promo code.
Step 1: Visit the Smarkets Website
Visit the desktop or mobile version of the Smarkets.com website buyclicking the 'Visit Smarkets' button below, or download and boot up one of the apps. Then hit 'Create Account' on the homepage to start the process.
You will now see the first of three stages, called 'Account'. Here, you must enter a few important pieces of information: your email address, a new password, and your date of birth. This is also the point at which you can enter a Smarkets promo code or a Smarkets referral code, if you have one, in the box under 'Promotion Code'. Finally, you can decide your marketing preferences, before clicking 'Continue' (which also agrees to the standard terms for the website).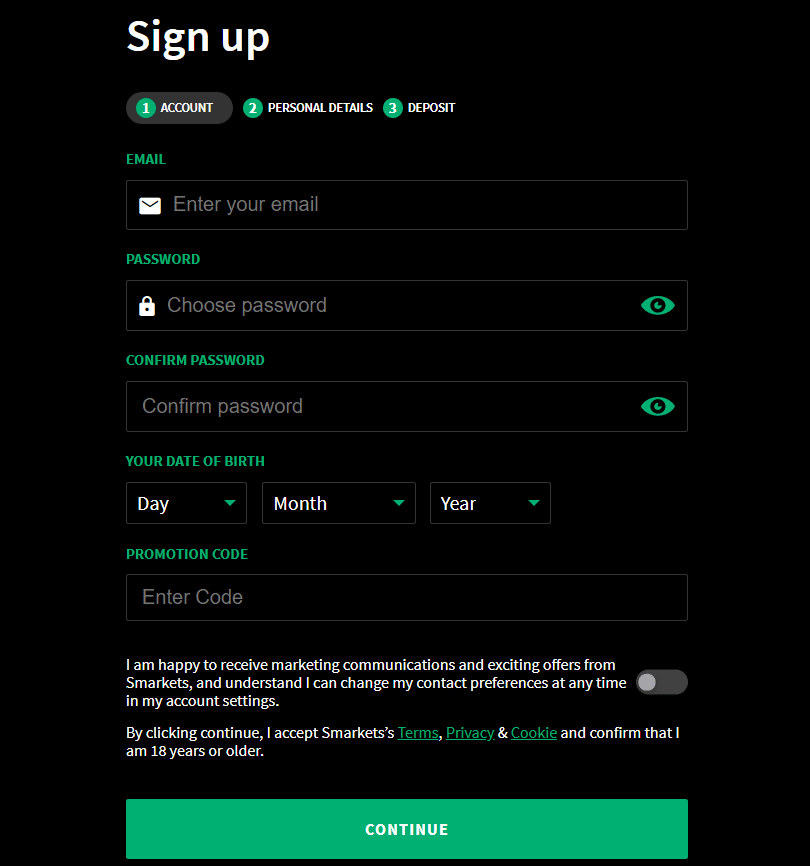 Step 2: Register a New Account
Stage 2 is called 'Personal Details'. As the name suggests, you must provide a little more information about yourself here: your full name, household address, and (optionally) your phone number. After also confirming your preferred currency, hit 'Save Details' to progress to the next stage.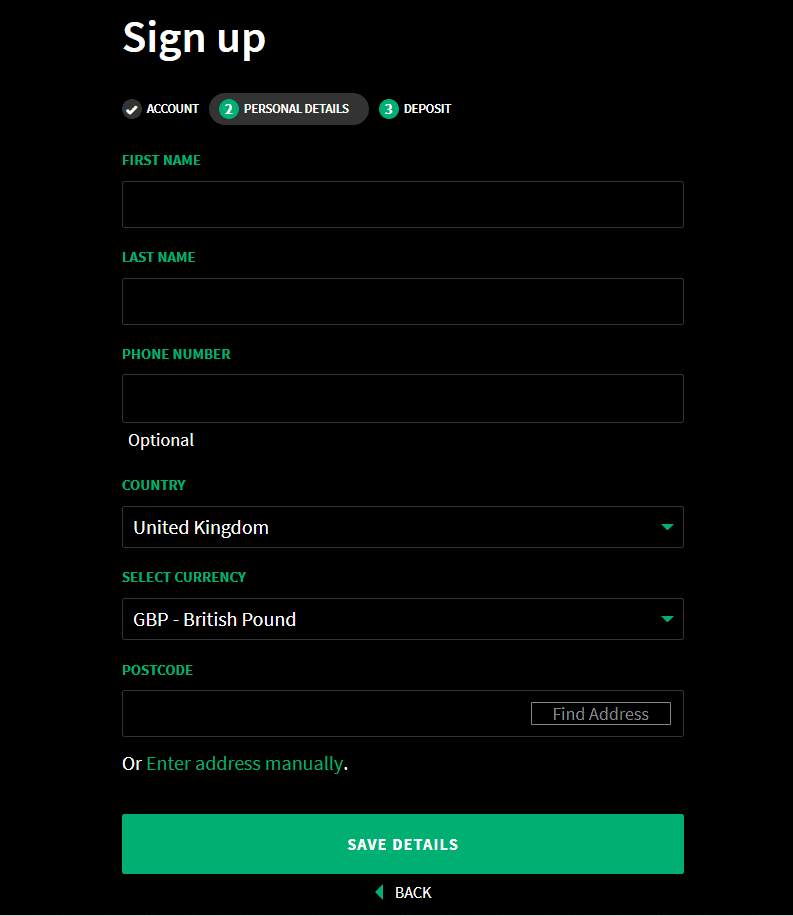 Step 3: Verify your account and make a deposit
After finishing the second stage, your user account will technically have been created. You must now confirm it, however. To do so, just check your inbox, where you should find a message from Smarkets. Now simply click the link there to activate your account. 
You can now make your first deposit – which is technically the third stage – using one of the available payment methods. Note that not all payment methods are eligible to be used with the welcome offer (as explained later in this article). After that, you're free to start placing bets on the exchange.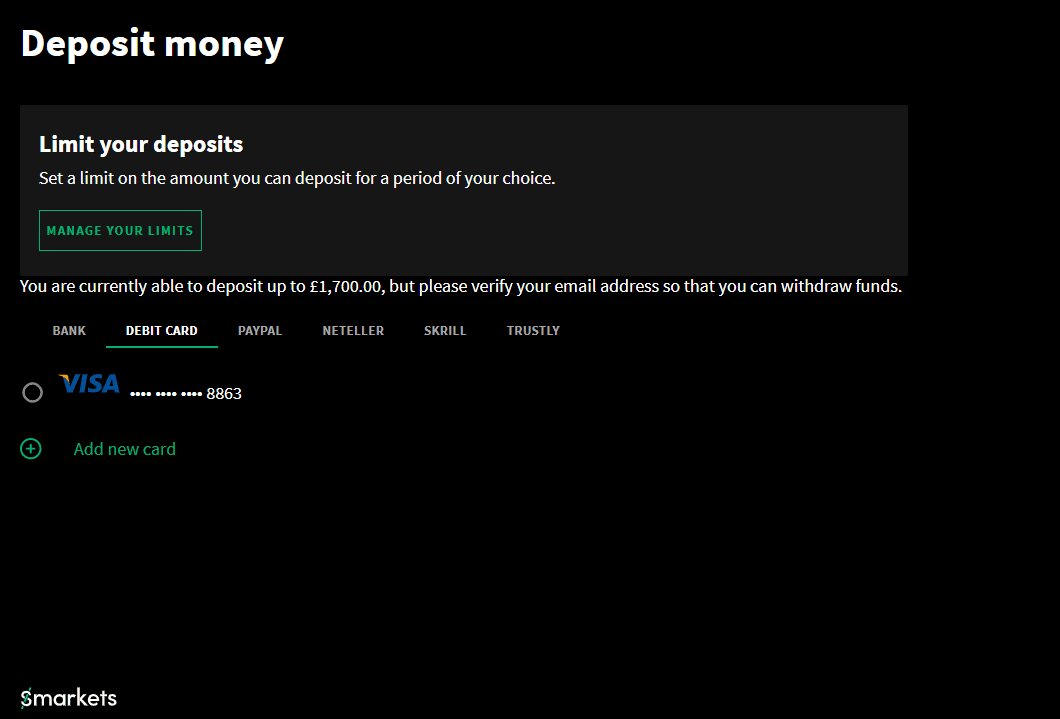 Why Join Smarkets?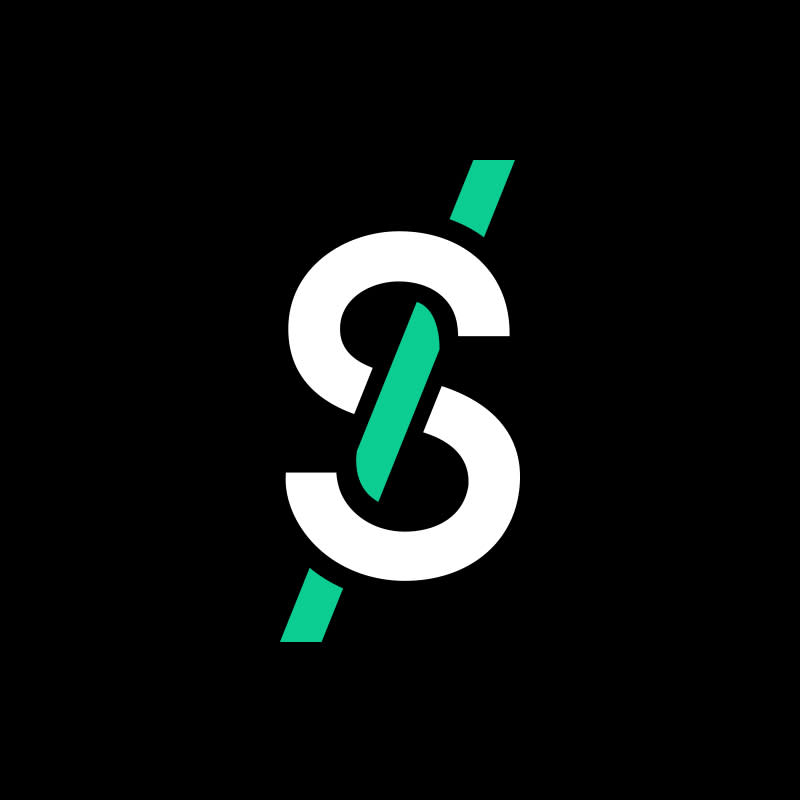 As noted in our introduction, the betting exchange landscape is dominated by Betfair. It's comfortably the biggest exchange, with the most brand recognition. Betdaq is another major player, which has actually been around almost as long as Betdaq. This raises a simple question – did we actually need another betting exchange? Well, you won't need to use Smarkets for long to get the answer – yes! 
If you just go by a few surface metrics, Smarkets doesn't look much better than the other two brands. Here's a comparison between the three, to show exactly what we mean.
| | | | |
| --- | --- | --- | --- |
| Criteria | Smarkets | Betfair | Betdaq |
| Commission | 2% on net profits | 5% on net profits | 2% or 0% (market-dependent) |
| Mobile App | iOS/Android | iOS/Android | Android/iOS |
| Welcome Bonus | Deposit £20, get £10 back on losses | Bet £10, get £30 in free bets | Bet £10, get £10 |
| Number of Sports | 19 | 25 | 20 |
| Support Hours | 24/7 | 24/7 | 09:00-20:00 |
As you can see, Smarkets has the fewest betting markets (current affairs not included), and arguably has the least eye-catching welcome offer of the three. So, why should you bother joining Smarkets?
For starters, the Smarkets commission rate is highly competitive. The difference between 2% here, and 5% on Betfair, could prove massive over the long run. While Betdaq advertises 0% commission rates, these are only available on certain markets. Many of the biggest markets – including Premier League football and horse racing – incur 2% commissions, which matches the rate on Smarkets.  
Where Smarkets truly excels, however, is in its use of technology. It uses real time financial tech to monitor the odds on other peer-to-peer betting platforms, and ensure its odds are at least as good, if not better. Tracking how prices on markets have changed over time is also simple, thanks to easily-adjusted charts. Smarkets even show you not only how much has been wagered on a matchup, but exactly which bets punters are favouring other others. 
Add all that together, and the amount of information you're given by Smarkets is outstanding. You feel incredibly well-informed here, which – in turn – can only help your betting success.
Smarkets New Customer Sign Up Offer
From the beginning, Smarkets has always faced an uphill struggle to compete with the established betting exchanges. One of the ways they've sought to do so is by regularly providing a new customer offer, and the current edition is one of their better deals. 
Technically the Smarkets sign up offer advertises a '£10 Welcome Bonus', but this is slightly misleading. In reality, while you are given a £10 bonus, this can only be used to refund your first £10 of losses. It's not a free bet token, for example, to be used as you please. 
To get this bonus, your first deposit must be at least £20. Then, before actually withdrawing any rebated funds, you must have bet through that qualifying deposit amount. All told, it's a pretty straightforward offer, and very few T&Cs apply.
These are the only T's & C's you really need to know about:
No Smarkets promo code required
Must deposit at least £20 (or currency equivalent) –  as a single deposit – to qualify for bonus offer amount
Deposits using the e-wallets Skrill, Neteller, and PayPal are ineligible 
Unused bonuses will expire seven days after being awarded
£10 bonus applies to the first £10 of betting losses
Must bet through at least the qualifying deposit before withdrawing rebated funds
This might not be the most spectacular offer in the world, but there's still plenty of value here. Most notably, the refunds are given back to you as cash, rather than as a single amount free bet. When you come to use them again on a combination of markets, therefore, your stakes will also be returned with any winnings. We also like the lack of specified market or minimum odds in place for betting through your qualifying deposit, which affords you plenty of freedom in how you meet those wagering requirements.
Smarkets Welcome Bonus Examples
The simplicity of this offer – which is simply a rebate for your first £10 of losses – is commendable. To provide a little more clarification on the right and wrong ways to actually use the offer, though, here are a couple of practical examples.
Winning Example
Register at Smarkets.com, and deposit £20 using Mastercard

Receive £10 welcome bonus

Immediately place three £10 wagers, which settle that day

The first bet wins, as does the second – you collect your winnings as usual

The third wager loses

Because you met all the conditions, your bonus is now active

The £10 stake for that third wager is refunded, thanks to the £10 welcome bonus

The £10 is back in your account, ready to be used again
Losing Example
Create an account, and deposit £20 using bank transfer

Receive £10 welcome bonus

Wait 10 days, then place one £10 lay bet

First bet wins, and you used one of the right payment options. But your welcome has already expired, having only been eligible for seven days

You also didn't complete the requirement to bet through your deposit
Smarkets Free Bets
Free bets are pretty common on sportsbooks, with almost every major bookie providing at least one promotion through which they can be won. They're a little less common on betting exchanges, and – in the case of Smarkets – there are actually none whatsoever available at the time of writing, even by using a Smarkets promo code.
While it's hardly a deal-breaker, this is a little disappointing. A free bet is an incredibly useful tool for sports betting, after all. Not helping matters is the fact that both Betdaq and Betfair – Smarkets' main competitors – do provide ways to gain free bets. We'd hope to see this exchange address this sooner rather than later, whether through a Smarkets promo code or some other avenue.
Smarkets Promotions
As with free bets, ongoing promotions in general are generally less common on betting exchanges compared to sportsbooks. This is for a good reason – they're simply harder to implement due to the peer-to-peer nature of sports betting exchanges – but it's still a shame for the user.
At the time of writing, Smarkets has just two ongoing deals to offer, in addition to the sign-up promotion. What this range lacks in quantity, however, it definitely makes up for in quality, with both being excellent. Let's take a closer look at each of them in turn.
0% Commission Offer.

The standard commission rate on Smarkets – 2% on net profits – is already highly-competitive. During a certain promotional period, however, Smarkets is taking things to a whole other level. After opting-in, eligible punters will pay literally no commission whatsoever on all of their exchange bets, for as long as the promotion lasts. Naturally, their chances of turning a larger profit increase accordingly. 

There is a catch, however. To actually be allowed to use this offer, you must fulfil one of two criteria. The first is that you've already been notified – via email – that you're eligible. The second is to be a premium member at a third-party website like OddsMonkey, Profit Accumulator, or Profit Maximizer. If you fall into either of those categories, you can simply visit

this page

and enter your email address to start enjoying commission-free bets.

Refer a Friend.

Every time you refer someone to the Smarkets website, both you and that person are given a 'risk-free bonus' of £10. As with the welcome offer, that bonus refunds £10 of losses on your account. Best of all, you can actually repeat this up to 50 times, netting a brand new bonus on every single occasion. 

There are a few T's & C's, as you might expect. One of the most important is that – when your friend signs up – they must enter your unique Smarkets promo code for referrals. Another is that you must both have bet at least £20 before using the bonus. Other T&Cs apply, and you can check them out – including eligible deposit methods –

here

.
Other Popular Betting Promotions This Month
As you can see above, even though the promotions Smarkets does offer are excellent, there simply aren't very many of them. There's also no Smarkets promo code whatsoever available, at the time of writing. Fear not, though, because there are plenty of other enticing betting promotions out there, ready and waiting to be used by you. These are the best of the bunch this month.

Bottom Line
The betting exchange landscape certainly isn't as crowded as the sportsbook one. That said, it was already highly competitive when Smarkets entered the scene. It's testament to the team behind it, therefore, that it's become so successful, handling over £15 billion in trades to date.
Part of this definitely comes down to the Smarkets promotions. Even without a Smarkets promo code, there are invariably still a few good ways for punters to gain extra value here. 
These are headlined by the welcome offer, which essentially makes £10 of your early wagers into a risk-free bet. The fact that it comes with entirely fair requirements and conditions only adds to the offer's appeal. Backing this up are a couple of other intriguing deals for existing customers, neither of which require a Smarkets promo code. Getting 0% commissions will obviously be excellent for those eligible to access the offer, and the 'Refer a Friend' promotion is a brilliant offering for all. Between these promotions, and a whole host of exciting technology-driven features, there's a huge amount to like when conducting a thorough Smarkets review. It really has become a genuine contender to Betfair, and that's no mean feat.
FAQ
Is there a Smarkets promo code currently available?
No. At the time of writing, no Smarkets promo code is available. We will update this page if and when the situation changes, though. In the meantime, there are several promotions available which don't require a Smarkets promo code.
Is there a Smarkets app?
Yes. There are apps available for both iOS and Android users. Alternatively, if you want to use a Smarkets sportsbook, its sister mobile app - SBK - fulfils this role.
What is the commission rate on Smarkets?
The standard rate is 2% on all net profits. For reference, Betfair charges 5%, while Betdaq charges 2% (or 0% on selected markets).
What are the available deposit methods on Smarkets?
You can make deposits using a Mastercard or Visa debit card, bank transfer, PayPal, Neteller, Skrill, or Trustly. The minimum deposit and Smarkets cash out amount varies, depending on the chosen method, as does the Smarkets withdrawal time.
What customer support is available on Smarkets?
Most importantly, Smarkets bettors can get in touch via live chat 24/7. Support via email, phone, and Twitter are also available.
Was this article helpful?