Want to know what does stake mean in betting? Have you heard the word 'stake' in betting and been confused? In short, stake is the amount of money you place on the outcome of a specific event, usually sports-related. This page will really dive into its definition, with examples and a deeper examination into placing a stake as a whole.
What Does Stake Mean in Betting?
Betting is all about risk and prediction. If you want to win money, you need to risk money. The amount of money you risk is your stake.
Let's say you are predicting that Arsenal are going to win the EPL this season. You hunt around the leading stake sports betting sites and you find that the best odds you can get are 7/1 (in fractional, which would be 8.00 in decimal and +700 in American). Those odds are quite long (the longer the odds, the less likely the outcome) compared to the favourites Manchester City who are priced at 4/9.

As the odds are high, you will probably want to keep the amount you want to risk (your 'stake') low in line with your betting bankroll. Therefore, if your daily bankroll is £10, a £1 stake seems quite reasonable. If your daily bankroll is £100, then you might consider risking more.
If you bet wins, then you winnings are determined by the odds. To determine your winnings, just multiply your stake by the odds, which for a £1 bet would be (1 x 7) / 1 = £7. Don't forget that if your bet wins your stake is returned, so your overall returns would be £8.
Also don't forget that if your prefer to use decimal odds, the calculation includes your returns. Therefore an Arsenal title win at decimal odds of 8.00 would return £1 x 8.00 = £8.
Using Stake – How it Works in Sports Betting
How does a stake in sports betting work? As we have already determined, your stake is the amount of money you are willing to risk on the outcome of a specific sporting event. Not only can you bet on the result of a football match, you can also bet on whether both teams will score, or whether a specific player will score a goal at any time during the match.
In tennis you can bet on a tournament winner, the winner of a specific match or the number of games in a match-up between two players. In golf, the tournament winner or the number of strokes a competitor will take to complete a specific hole. In basketball, the number of three-pointers. In eSports the number of maps before one side emerges victorious.
In short, if it involve competitors and can be measured numerically and specifically, you can bet on it. The amount you risk on your wager is your stake.
Stake Limits – Betting Limitations
We don't recommend it at all, but you may have heard of 'the martingale'. This is a betting system where you double your stake every time you lose, and then return to your original stake when you win. This system can be used for betting (although again, we strongly advise you not to) but it's more used for games of chance with 50:50 probabilities such as red/black on roulette.
The martingale eventually fails due to losing streaks, as eventually the stake that's needed to be placed to keep the streak going hits the betting limit, which is the highest stake the table accepts.
Betting sites are the same – you cannot simply place as high a stake as you want. All sites will have stake ceilings, and they differ for different sports, markets and even events. You can of course, if you really want to, bet as high an amount as you like be spreading a single bet and stake around different sports betting sites in the UK.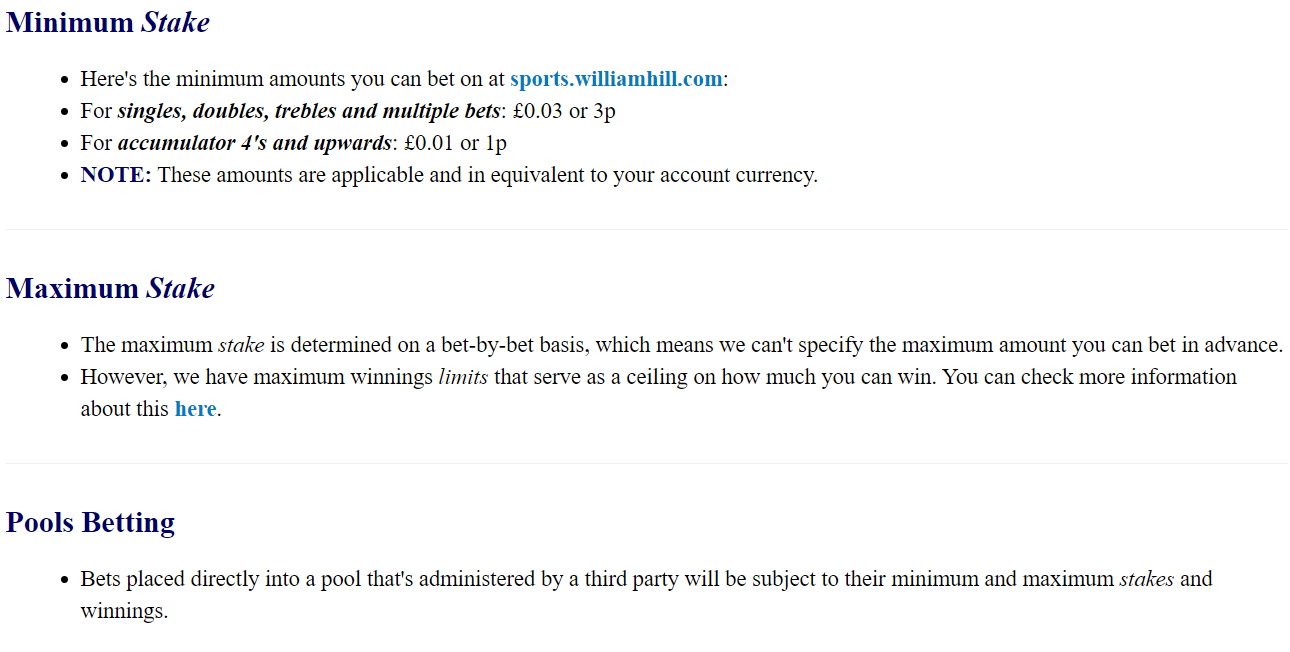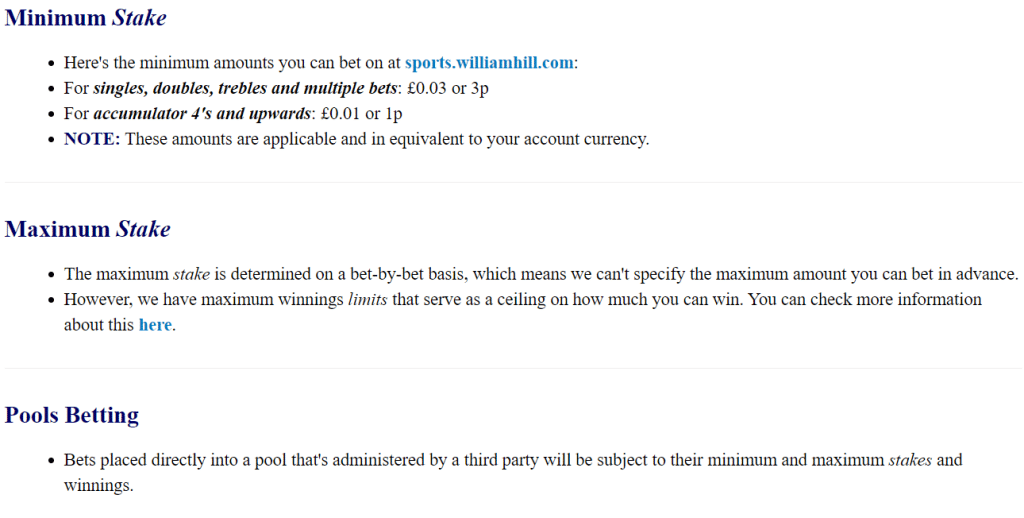 If you prefer tiny stakes then you'll meet the same problem, as betting sites have minimal betting limits too. If you hunt around you will eventually find a site with very low limits. For example for some events BoyleSports and Ladbrokes will accept bets as low as a penny.
Using a Unit – What Does Unit Stake Mean in Betting?
As you might imagine, thousands of punters across the centuries have crunched the numbers and devised specific ways to return a consistent profit from betting wagers. One piece of advice that is common across successful punters is to maintain a unit stake. This means you keep your stake the same no matter what you are betting on, and is also known as flat betting. So, the answer to the question what is a unit stake in betting is the size of your bet on a single wager.
Considering your stake as a 'unit' as opposed to money is also helpful when it comes to responsible gambling. Money is tied in with emotion, which is why so many people consider the prospect of winning a huge amount of the stuff a thing of wild dreams. By thinking of your stake not as pounds, dollars or euros but of units, you take some of the emotion out of betting. Intense emotions lead to poor decision-making, so while it is okay to still experience the 'thrill' of winning, getting too emotional can lead to a stake sports betting downfall.
Unit Stake in System Bets
An alternative meaning to unit stake in UK betting is when the term is used as the basic stake for system bets. System bets are bets where different multiple bets are combined to create a specific type of bet where a small number of selections are covered in (virtually) every way possible. The same stake (the 'unit stake') is used for every part of the bet.
For example, a Yankee covers four selections. It could be four horses to win their races, or four football teams to win their games, or even a mix and match of different outcomes and events from different sports. A Yankee though consists of eleven bets – six doubles, four trebles and a fourfold. System bets do not usually contain singles (although some do).
A System Bet Can Bring Higher Returns than Straight Betting
Instead of placing eleven separate bets, you can place a single Yankee bet. This will automatically place all eleven separate bets for you. Your 'unit stake' is the amount you are placing on all the bets, and for a system bet is has to be the same for all of them. A £1 Yankee has a unit stake of £1, but a total stake of £11 as it is eleven bets, as previously described.
The table below outlines nearly all the most popular system bets and the individual wagers that create them. To get your total stake, simply multiple your unit stake by the number of bets your chosen system bet consists of.
| | | | | | | | | | | |
| --- | --- | --- | --- | --- | --- | --- | --- | --- | --- | --- |
| Name | Selections | Bets | Singles | Doubles | Trebles | 4folds | 5folds | 6folds | 7folds | 8f0lds |
| Trixie | 3 | 4 | – | 3 | 1 | – | – | – | – | – |
| Patent | 3 | 7 | 3 | 3 | 1 | – | – | – | – | – |
| Yankee | 4 | 11 | – | 6 | 4 | 1 | – | – | – | – |
| Lucky 15 | 4 | 15 | 4 | 6 | 4 | 1 | – | – | – | – |
| Canadian | 5 | 26 | – | 10 | 10 | 5 | 1 | – | – | – |
| Lucky 31 | 5 | 26 | 5 | 10 | 10 | 5 | 1 | – | – | – |
| Heinz | 6 | 57 | – | 15 | 20 | 15 | 6 | 1 | – | – |
| Lucky 63 | 6 | 63 | 6 | 15 | 20 | 15 | 6 | 1 | – | – |
| Super Heinz | 7 | 120 | – | 21 | 35 | 35 | 21 | 7 | 1 | – |
| Goliath | 8 | 247 | – | 28 | 56 | 70 | 56 | 28 | 8 | 1 |
Naturally calculating all your potential winnings from system bets can become very complicated, especially with many-fold system bets such as the Super Heinz or the Goliath. Happily, we can provide you with a number of incredibly useful bet calculators that you can use to calculate winnings or at least potential winnings from system bets, no matter how many legs your system bet contains. You can use our tools as a betting stake calculator to determine the size of your bet.
Total Stake – Using it in Betting
What is the total stake meaning in betting? As we have explained before your unit stake is your wager per individual bet, and your total bet is the unit stake multiplied by the number of individual bets. So, for a Lucky 63 bet with a unit stake of £0.50, your total stake is £31.50, which is 63 50p bets!
Total Stake – Each Way Betting
Another factor to consider when calculating your total stake is if you are using each way betting. With an each way bet, half of your stake goes on a win bet, and half of your stake goes on a place bet. If your selection wins, then both your win bet and your place bet win. If your selection only places, then only your place bet wins. Naturally, if your selection fails to win or place, then both bets lose.
So, a unit stake of £1 each way is £0.50 on the win bet, and £0.50 on the place bet. Your total stake remains the same, no matter the system bet you are placing. If you placing a £1 each way Heinz for example, you will be placing 57 win bets at £0.50, and 57 place bets at £0.50.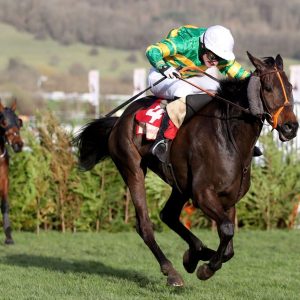 You cannot mix win bets and place bets in a system bet. If you place a Yankee, for example, and three bets win and one places, then your fourfold win bet does not return anything. Your fourfold place bet is a winner, though.
You'll no doubt be happy to learn that our bet calculators do not turn their nose up at each way bets.
Budget and How to Decide on a Total Stake
So, how big should your betting unit be? One tried-and-tested rule of betting bankroll management is to work out how much money you can afford to lose betting in a month without it having any form of negative impact on your life. To get your daily bankroll (the amount of money you can lose in a day before you need to stop betting until tomorrow) divide your monthly bankroll by ten. To get your unit stake, divide your daily bankroll by ten again. Therefore, if your monthly bankroll is £100 this means your daily bankroll is £10 and your unit stake £1.
To practice responsible gambling, there are some things you need always to remember:
Decide on a budget plan and stick to it
Do not let betting losses eat into funds you need for other important financial aspects of your life
Once your monthly bankroll has been exhausted, wait until your next monthly bankroll becomes available before you start betting again. Same with your daily bankroll.
If you manage to double your bankroll, choose to take a betting break until your next bankroll becomes available
Never, ever, chase your losses
Having a Strategy
While many people are happy to use flat betting as their staking plan, some use various formulas and techniques to alter the stake in line with the odds and the perceived chances of winning.
The Kelly criterion is one popular strategy, although it does involve a bit of mathematics. This formula is as follows:
((Probability x Odds) – 1) / (Odds – 1)
Let's get into the details of this. Say West Ham are playing Crystal Palace and you think they have a 60 percent chance of winning and you want to back them. What should your stake be, given that the best odds you can find are Evens, which implies a 50 percent chance of winning?
Plugging all the values into our formula, we get the following:
((0.60 x 2.00) – 1) / (2.00 – 1)
= (1.2 – 1) / 1
= 0.2 = 20 percent
The formula suggests you should bet 20 percent of your daily bankroll on a Hammers win. This is because there's a large discrepancy in your estimation of a West Ham win (60 percent) and the bookies (50 percent), so it makes sense to place a larger bet.
But what if the bookies price is 1.33 or 1/3, which means they think West Ham have a 75 percent chance of winning. Let's use our formula again.
((0.60 x 1.33) – 1) / (1.33 – 1)
= 0.8 – 1 / 0.33
= -0.2 / 0.33 = -0.6
Here we actually get a negative value, so how do you bet with a negative total stake? The answer is, you don't! If the Kelly criterion formula returns a negative value it means there's not enough value in the bet to making placing the bet worth your while.
Of course, there are other staking plans available, or you could even come up with one of your own. Our recommendation here is to always 'practice' a staking plan on paper for at least a month before you put the plan into full operation using your own staking bankroll.
What the Lowest Stake Amount/Minimum in the UK?
Currently, the lowest stake amount or minimum across the UK differs per betting site. We've found stakes as low as a penny, and 'minimum' stakes at £1. If you are unhappy about the minimum stake offered by your current UK sports betting site, you are perfectly free to seek out a different site.
As part of their ongoing review of UK betting sites, it seems likely that one day in the not-too-distant future the UKGC will set minimum and maximum values of stakes across the board. At the moment though, the stake lows and high are at the whim of individual betting sites.
Final Words
You will now have a firm idea of what does stake mean in betting. A stake definition is simple – it is the amount of money you are risking on a wager. You will also know now what does unit stake mean, and what does total stake mean, so the stake meaning in betting should no longer be a mystery.
Other tips? Come up with a staking plan, stick to your stake limits and use a staking calculator to work out whether your stakes are too high or too low. As ever, remember to gamble responsibly.
FAQs
Where does the word stake come from in betting?
If you win a bet do you get your stake back?
How do I increase my stake limit at a bookie?
What is the difference between odds and stakes?
What does inc stake mean in betting?
Can you win money from stakes?
Do you get your stake back with an each way bet?
What is the difference between bet and stake?
Do you get your stake back if your horse doesn't run?
Was this article helpful?