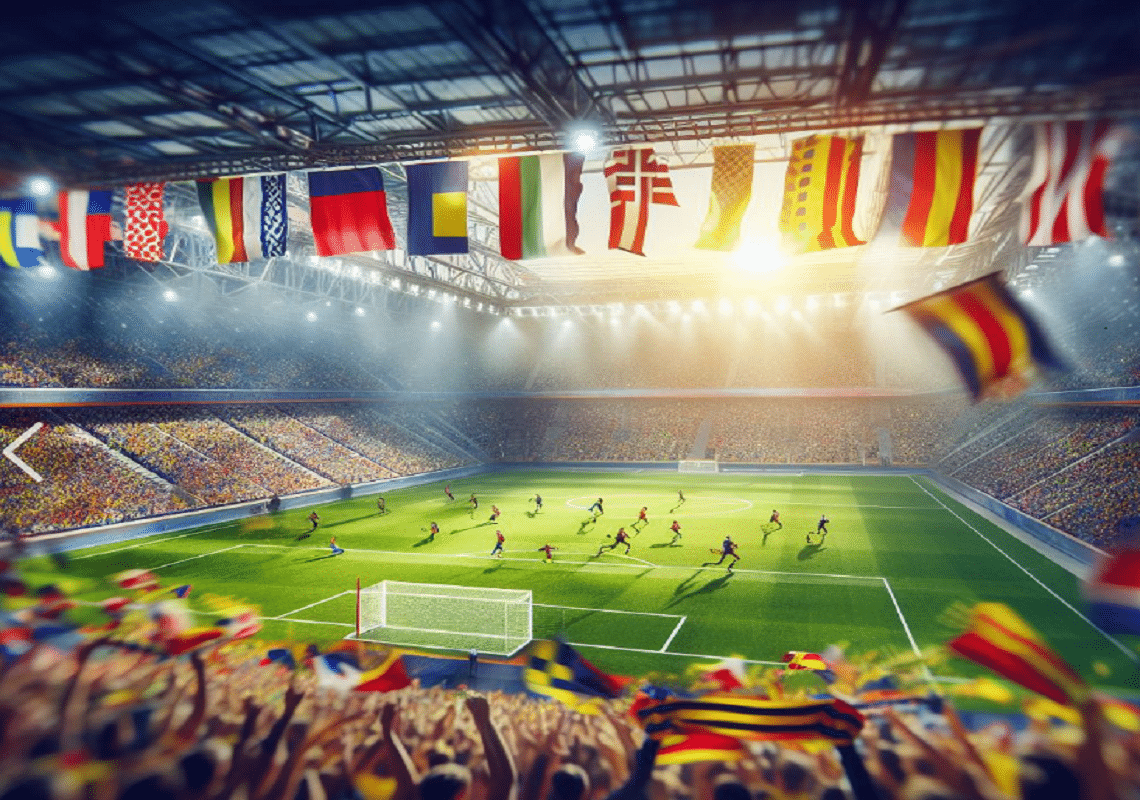 In the ever-evolving landscape of European football, financial prowess often mirrors on-field success. A striking revelation from SafeBettingSites.com has shed light on the English Premier League's extraordinary fiscal impact. According to the site, the EPL's net expenditure of -€8.8 billion surpasses that of four other top European leagues by a factor of 4.5 over the past decade.
Edith Reads, sports analyst at SafeBettingSites, commented on the data. "The EPL's remarkable net spending deficit is a testament to the league's financial prowess. It also raises critical questions about its sustainability. Due to its ability to attract top talent at premium rates, EPL has remained a powerhouse. However, there is a need to find a balanced financial strategy to elevate other clubs. Otherwise, only financially robust clubs will grow further."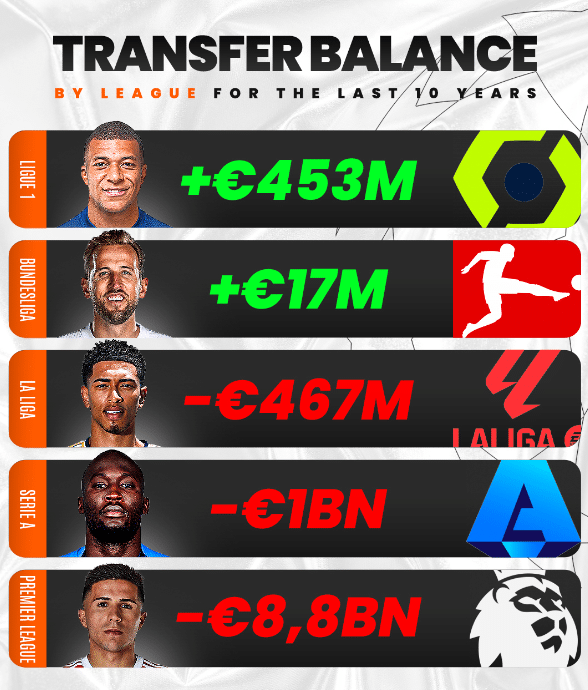 Net Spend Deficits in Other European Leagues
Of the top competitive leagues in Europe, only Ligue 1 and Bundesliga have a positive difference. The Bundesliga has a net spend of +€17 million while Ligue 1 +€453 million. This indicates that they receive more from selling players than from buying players. Serie A also has a significant deficit of -€1 Billion, followed by La Liga at -€467 million.
EPL's Decade-Long Financial Challenge
Over the last ten years, the EPL has enjoyed immense success in revenue generation. They have had lucrative broadcasting deals, commercial sponsorships, and a global fan base. From the data, the EPL clubs have spent more on buying players than they have received from selling them, resulting in this massive deficit.
Several factors have contributed to the EPL's negative net spend. The league has attracted top talents from across the globe, often at premium prices. Clubs in the EPL have always paid hefty transfer fees and wages to acquire star players. Clubs like Manchester City and Chelsea are particularly notable for their big-money signings.
Furthermore, the COVID-19 pandemic disrupted the transfer market. There was a shortage of Matchday revenue due to the pandemic. Besides, a temporary halt to broadcasting revenues hit clubs hard.
Implications for the EPL and European Football
The EPL's net spending deficit concerns the league and European football. It shows that the EPL relies on heavy investments in player transfers. Yet, that alone may not be sustainable in the long term.
Additionally, the deficit could impact the competitive balance within the league. Clubs with significant financial resources might continue to dominate the league. However, smaller clubs may struggle to compete, even if financial fair play regulations are enforced more strictly.
Was this article helpful?