Wimbledon is the most prestigious of the four tennis Grand Slams. Winners over the years include Pete Sampras, Roger Federer, Andy Murry, Serena Williams and Steffi Graff. Wimbledon tips are written to help punters in backing winners both before and during the tournament in SW19. On this page, we will list the best online bookies for Wimbledon tennis betting tips. On top of this, we will explain how to best take advantage of Wimbledon predictions.
Best Bookies For Wimbledon Tennis Tips
All
Enhanced Odds
Cash Out
Live Streaming
Paypal
Best Bookies for Wimbledon Tennis Tips
As well as offering tennis markets, odds, and promotions, many of the best online bookies in the UK also deliver Wimbledon betting tips. Along with the other Grand Slam tournaments, Wimbledon tips help punters in backing winners, as well as attracting new customers for bookies. Below are the top bookies for Wimbledon tips 2023:
Betfair – Wimbledon tips from former tennis professionals
Bet365 – Tips for Wimbledon & other Grand Slams
Ladbrokes – Outright Wimbledon tips 2023

Paddy Power – Full Wimbledon schedule and predictions

BoyleSports – Daily Wimbledon betting tips

888Sport – Wimbledon tennis betting tips and news articles

William Hill – Accurate tennis tips featuring form & head-to-head records

FansBet – Outright tips for Wimbledon betting

Vbet – Wimbledon betting guide and predictions

Coral – Wimbledon 2023 players to look out for
Free Wimbledon Betting Tips and Strategies
When betting on Wimbledon, as well as taking advantage of tips, it is important to have some sort of strategy. A handful of options are available to punters, depending on your budget, objectives and other factors. It is a must that punters carry out research on the players involved. With a huge amount of information and statistics being available online, there is no excuse to not do your homework. The tips below will help you along the way:
Grass Court Specialists
The grass courts at Wimbledon generally suit big hitting players. While the courts are not as fast as they once were, those with a big serve and speedy ground strokes are likely to enjoy the tournament. In comparison to the French Open and other Grand Slams, breaks of serve occur less often at Wimbledon. 
As such, many sets are settled by tie breaks. The likes of Nick Kyrgios, John Isner and veteran Serena Williams are all threats on grass because of their serve. Meanwhile, the likes of Diego Schwartzman and Casper Ruud, two players that are so good on other surfaces, often struggle to adapt to the grass.
Grand Slam Records
Some players seemingly save their best tennis for Grand Slams, including Wimbledon. Playing on Centre Court and No.1 Court can be a daunting experience, especially for younger players. So, look at players who have experience of playing on the biggest occasions. Those who have regularly competed in the latter stages at Wimbledon, the US, French and Australian Open's stand a good chance of success. 
Injuries
Injuries in tennis are common, due to the demands placed on the body. Both before and during Wimbledon, injuries will likely impact results. For example, 2022 French Open winner Rafa Nadal has been struggling in the build-up to Wimbledon. 
As such, it would not come as a surprise should the Spaniard take time to rediscover his best form. Injuries are important for those placing live tennis bets too. When watching matches live, it will likely be clear as to which player is moving more freely. 
Weather Conditions
As most of you will already know, the weather conditions during the two weeks of Wimbledon are changeable. The sun can be beaming down in the morning, before the heavens open in the afternoon. Play may continue if the rain is not too hard. However, players must adapt to regularly entering and exiting the court. Those who take the smallest amount of time to get back into the swing of things will likely come out on top.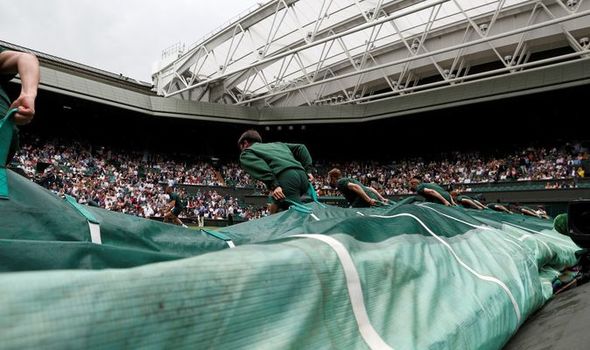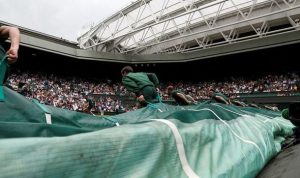 Wimbledon tips will vary between betting markets too. Let's take a closer look at the most popular markets, including factors that can impact bets:
Outright Winner
A large number of bets are placed on the outright winner of the men's and women's Wimbledon singles titles. Whether you wish to back Djokovic to come out on top again or Serena Williams to roll back the years, there are a number of factors to consider. Look at potential opponents, with top seeds often being eliminated early by in-form, lower ranked players. Also look at the odds offered by bookies. For example, a large stake will be required to make a significant profit when betting on Djokovic to win Wimbledon. 
Match Winner
Most Wimbledon tips 2023 will surround the winner of individual matches. Whether it be the first round or final, there will normally be a clear favourite and outsider. With there being no chance of a draw, there are only two possible outcomes to bet on. Punters must weigh up whether betting on the favourite is worth it. Finding value can be difficult, with top seeds being priced at around 1/100 in the opening rounds. 
Set Winner
Those looking for enhanced odds are likely to turn to set betting. Bets can be placed on the winner of each set. Pre-match, 1st set winner is the most common market. However, once the opening set is complete, other options become available. Men's matches at Wimbledon are played using a best-of-5 set format, compared to best-of-3 for women. So, consider whether some players are notoriously slow starters or if a potential pick regularly wins in 5-sets.
Over/Under 
Betting on the total number of games played during a match at Wimbledon is another popular option. For a 3-set match, 22.5 games is often the number of games to bet over or under. Of course, this will increase for 5-set ties. Punters here really have to decide how competitive a match is likely to be. For example, if the scoreline finished 6-1, 6-2, just 15 games will have been played.
Wimbledon Betting Odds 2023 
Wimbledon betting odds are always a topic of conversation for tennis fans. Prices are available on all draws, including all singles and doubles competitions. Each online bookie will offer their own odds, with those near the top of the rankings and with success at past Grand Slams likely to be priced the shortest. As you will see from the table below, reigning champion and 6x winner Novak Djokovic is the favourite to win the men's singles title once again. However, the Serb could well face strong competition from rival Rafa Nadal, as well as grass court specialists Matteo Berrettini and Nick Kyrgios. 
Unlike the men's draw, prices for the women's singles title are more competitive. Having enjoyed an excellent season to date, it comes as no surprise that French Open winner Iga Swiatek is the favourite among the leading bookies. However, Naomi Osaka, Serena Williams and young Brit Emma Raducanu all feature among the shortest price entrants. 
Bets can also be placed on doubles at Wimbledon, including mixed. Many doubles specialists will compete with long-term partners. Meanwhile, some predominantly singles players will team up in the hope of causing a shock. Brit Joe Salisbury is currently the number 1 ranked male doubles player, while it remains to be seen as to who Elise Mertens will partner with in the women's doubles.
Best Betting Markets for Placing Bets at Wimbledon
The best Wimbledon tennis betting tips cover a variety of markets. For regular tennis bettors, such markets are likely to be nothing new. However, for those placing their first bets on Wimbledon, it is the following markets that are likely to be of most interest:
Outright Winner
On most tennis betting sites, outright bets on the winner of both the men's and women's Wimbledon singles titles can be placed. Such markets are available up until the latter stages of the tournament, with odds shortening with each round in most cases. Some bookies also accept outright bets on the men's, women's and mixed doubles draws at Wimbledon. With some of the best outright tennis odds around, Betfair is our recommended bookie for this market.
Match Winner
Starting with the opening round, bets can also be placed on each match at Wimbledon. The number of games, correct score or number of breaks of serve are not important. Only the match result will determine whether your bet wins or loses. Unlike many other sports, only two possible outcomes are available, Player A win or Player B win. Betfred covers all singles and doubles matches from Wimbledon, offering some of the best prices on the favourites too. 
Set Betting
This bet involves wagering on the correct score in sets. For example, Novak Djokovic to win 3-0. This means that the Serb must win in straight sets. His opponent winning at least one set will see your bet lose. We only recommend that experienced tennis followers take advantage of this bet type. Meanwhile, Bet365 offers a large number of set betting markets on Wimbledon. 
Match Totals
Such markets are appealing due to the fact that the match winner is not actually relevant. This is because punters are betting on the total number of games, aces or even double faults. On most betting sites, bets are placed on over or under a specific amount. For example, over 32.5 games in a 5-set men's match. BoyleSports stands out for Wimbledon totals markets, with the bookie also offering a host of prop bets on the tournament. 
Handicap Betting
Another method used by punters to increase the odds on Wimbledon betting markets is handicaps. Here, players are offered either a deficit or surplus. Game and set handicaps are available with online bookies today. For example, Matteo Berrettini to beat Botic Van De Zandschulp at -3.5. This means that Berrettini must win by over 4 games over the total number of sets. First set handicap is another popular market. Paddy Power is a fine choice for those looking to place handicap bets on Wimbledon.
How to Choose the Best Site to Bet on Wimbledon Tennis
In order to take advantage of Wimbledon tips, punters must be signed up on at least one tennis betting site. The vast majority of online bookies today cover Wimbledon. However, some offer better markets, odds, promotions and additional features than others. The best tennis betting sites in the UK generally score highly in the following areas:
Betting Odds
While betting on Wimbledon is about entertainment, punters will also want to win money along the way. As such, Wimbledon betting odds must be appealing. Be sure to compare prices from bookies before registering. Our recommended tennis betting sites all score highly in this area. So, when utilising Wimbledon tips, look out for predictions that feature odds from our top ranked bookies.
Tennis Promotions
A number of promotions are available to punters betting on Wimbledon. Along with welcome bonuses, price boosts, accumulator insurance, free bets and money back specials are found. Such promos can make betting on Wimbledon even more attractive. Just be sure to look at the small print before signing up, as terms and conditions can be strict. 
Live Betting
Many tennis fans will turn to in-play markets in order to find value on Wimbledon. As such, bookies that offer good live betting options are likely to stand out. It should be clear when odds have changed, while some bookies will offer live streaming and statistics. Those that place live Wimbledon bets at the right time could well reap the rewards. 
Additional Features
Cash out, bet builders and other features often separate the best betting sites from the rest. So, consider what additional features are offered, as well as whether they can be used on both desktop and mobile. Live streaming is another popular service.
Mobile Betting
Given how often odds change during a match at Wimbledon, it is a must to be able to gain instant access to your betting account. For many, this means operating using a smartphone or tablet. Mobile-friendly sites and specialist betting apps make wagering on your favourite tennis players quick and simple. 
How to Place a Wimbledon Tennis Bet Online in 2023
You should now have a much clearer idea of how Wimbledon tips work and how they can help. We will now focus upon the specifics of placing a tennis bet online. Using Betfair as an example, below we have written two step by step guides. The first will explain how to sign up with an online bookie. Meanwhile, the second covers how to place a bet on Wimbledon this year. 
Signing Up on a Tennis Betting Site
Step 1: Enter Site – Whether on desktop or mobile, visit the betting site by entering the address into your navigation bar. Alternatively, a quick search on your chosen engine will provide the relevant link. Spend a few minutes coming to terms with the sportsbook layout. 
Step 2: Access Registration Form – Click or tap on the "Join Now" button. A pop-up window will appear, containing the registration form. 
Step 3: Register a New Account – Enter your personal details, including full name, email address, date of birth and mobile telephone number. Select a security question and provide a memorable answer, before setting your deposit limit. Read and accept the bookie's terms and conditions. At the bottom of the page, click/tap on the "Join Now" button. 
Step 4: Verify Account – Enter your email inbox, before locating the welcome email from your chosen bookie. Verify your account by clicking/tapping on the link provided. 
Step 5: Login – Login to your account for the first time using your username and password.
Placing a Wimbledon Bet
Step 1: Deposit Funds – Access the cashier page, before selecting the "Deposit" option. Choose your preferred payment method from the list, before entering the deposit amount. Add your debit card or e-wallet details. Confirm the payment, before waiting a few seconds for funds to appear in your account balance.
Step 2: Browse Tennis Markets – At the top of the page, select the "Tennis" option. Access Wimbledon "Wimbledon 2023". Look at the odds on offer for different players, weighing up their chances of success in the process. 
Step 3: Add Selections – When ready, add picks to your bet slip. View available bet types, before entering your stake. 
Step 4: Confirm Bets – Click/tap on the "Place Bets" button in order to confirm your wager. All bets are processed instantly, unless the odds have changed. 
Wimbledon History and Previous Winners
Wimbledon is widely known as being the most historic tennis tournament in the world. Dating back to 1877, Wimbledon is the only Grand Slam to take place on grass courts. Based in South West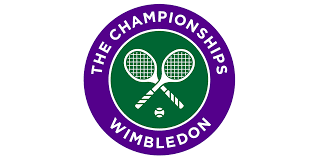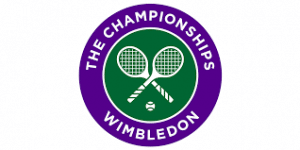 London at the All England Club, the event now offers over £40 million in prize money. 
Held annually between June-July, Wimbledon is home to two of the most famous courts in the world, Centre and No.1. Wimbledon is known for its tradition, with an all-white dress code having to be adhered to by players at all times. Roger Federer has won the Wimbledon men's singles title a record eight times, with Martina Navratilova having won the women's title nine times! 
Since 2017, both male and female players have won the same amount in prize money. In both singles draws, the winner will receive £2.2 million. Below is a breakdown of recent Wimbledon winners. The lack of information in 2020 is because of the tournament's cancellation due to the Covid-19 pandemic:
Men's Champions:
2021: Novak Djokovic (SRB)

2019: Novak Djokovic (SRB)

2018: Novak Djokovic (SRB)

2017: Roger Federer (SUI)

2016: Andy Murray (GBR)
Women's Champions:
2021: Ashleigh Barty (AUS)

2019: Simona Halep (ROU)

2018: Angelique Kerber (GER)

2017: Garbine Muguruza (ESP)

2016: Serena Williams (USA)
Men's Doubles Champions:
2021: Nikola Mektic & Mate Pavic

2019: Juan Sebastian Cabal & Robert Farah

2018: Mike Bryan & Jake Sock

2017: Lukasz Kubot & Marcelo Melo

2016: Pierre-Hugues Herbert & Nicolas Mahut
Women's Doubles Champions:
2021: Hsieh Su-wei & Elise Mertens

2019: Hsieh Se-wei & Barbora Strycova

2018: Barbora Krejcikova & Katerina Siniakova

2017: Ekaterina Makarova & Elena Vesnina

2016: Serena Williams & Venus Williams
Mixed Doubles Champions:
2021: Neal Skupski & Desirae Krawczyk

2019: Ivan Dodig & Latisha Chan

2018: Alexander Peya & Nicole Melichar

2017: Jamie Murray & Martina Hingis

2016: Henri Kontinen & Heather Watson
Bottom Line on Wimbledon Tips Today 
Tennis is one of the most popular sports to bet on today. However, given the dominance of the top players, finding value is not always easy. For those betting on Wimbledon this year, tips and predictions can be extremely useful. The best Wimbledon tips will deliver a variety of relevant information, including form, head to head and past Grand Slam results. So, whether you choose to follow the opinions of tipsters or not, be sure to check out our recommended sites today. Tips are published both before and during the tournament. 
Wimbledon Tips 2023 FAQs
How do Wimbledon tennis tips work?
Predictions surrounding Wimbledon are published both before and during the tournament. Outright tips are made on the favourites for both the men's and women's titles. Meanwhile, specific match predictions can be found as players are eliminated.
Where can I find Wimbledon betting tips?
Tips can be found on some of the best betting sites in the UK. Wimbledon tips today are easy to find. Some are available for free, while some tipsters charge a subscription fee.
What is the best tennis betting site for Wimbledon?
All of the leading online bookies cover tennis. However, some are better than others when it comes to Wimbledon. Because of the markets, odds, promotions and tips available, it is Betfair, Bet365 and Ladbrokes that stand out.
How many rounds in Wimbledon?
Wimbledon is made up of 7 rounds, with draws starting with 128 players. As such, players hoping to win the Grand Slam must go unbeaten from the first round onwards.
When does Wimbledon 2022 start?
Wimbledon 2022 gets underway on Monday 27th June, with the final matches concluding on Sunday 10th July, In the event of weather conditions effecting play, it could be that an additional day is required.
Was this article helpful?