There's never been a better time to be a sports bettor in Sweden. For starters, there are a whole range of excellent international brands who are more than happy to accept your business. On top of that though, there are also an increasing number of betting sites based in Sweden itself. These will often cover all the biggest local markets, allow you to make payments in krona, and provide a Swedish-language version of their website. In this article, you'll learn everything you need to know about Swedish betting sites. We'll explain how to pick the best one for your needs, the special offers you can use, give you some tips on making a profit, and plenty more besides.
10 Best Betting Sites in Sweden
How We Rank the Best Betting Sites in Sweden
There are literally dozens of sportsbooks out there who are more than happy to welcome Swedish bettors. Of course, the actual quality of those sites can vary significantly, which is why we've taken the time to evaluate all of your major options in detail.  This evaluation was carried out according to a specific set of criteria, with these being some of the most important areas we focused on.
This is one of the first things we check, on all new betting sites we encounter. Specifically, we're looking for prices that are more or less in line with those of the competition.  Any bookies offering consistently poor odds are thrown out immediately. Winning bets is hard enough already as a bettor. If you're being given unfairly low prices, it's even more difficult to make money.
The top special features not only improve your betting experience, but are simply fun to use too. Streaming is the very best example, as it both helps your in-play gambling, and allows you to enjoy the thrill of live sport. Any bookies providing this get a big boost in our rankings. In-play and cash out tools are basically non-negotiable features for modern sports betting sites. In addition, the likes of bet builders, pulse betting, live statistics, betting tip columns, and so on are all welcome.
You should never have to fight with the navigation on a sportsbook – either on its desktop or mobile versions. Instead, the interface should be designed in a way that's intuitive to use, from the very first time you access it. The layout plays a big part in this. All the most important sections – for both account management and your actual sports betting – must be accessible via one or two clicks of a button. A search function should also be in place to help you find specific matchups, the type and size of the font should be easy to read, and pages should load quickly and smoothly.
We'll discuss welcome offers in more detail shortly, but – for now – just know that they can play a huge role in kick-starting your new betting account. After they're done though, ongoing promotions take over as the main way to consistently get extra value from your bookie. Obviously, the sheer size of these bonuses is important to us. Elsewhere though, it's also crucial that they're clearly explained, with no hidden catches, and are easy to actually trigger. We check carefully that the terms and conditions – as investigated below – are fair too.
Most of our opinion on a sportsbook is based on our own in-depth testing. We also think it's important, however, to take the experiences of hundreds, even thousands of other users into account. Before completing our assessment of a bookie, we check out its reviews at places like TrustPilot, the App Store and Google Play. This can help alert us to potential issues that the Swedish betting public have experienced – whether lagging and crashes, or something more serious like withdrawal difficulties – which we can then investigate in more detail for ourselves.
International Betting Sites that Accept Swedish Players
The number of sportsbooks that are actually based in Sweden is growing healthily. Swedish brands such as LeoVegas have enjoyed success across Europe, and the likes of Betsson – while not quite as well-known abroad – have also built up an impressive track record.
As you can see in our list of the 10 best betting sites, towards the top of this page, there are also a number of international sportsbooks which accept Swedish customers. These include 888sport, Bethard, and Unibet (which was actually founded by a Swede – Anders Ström).
The main advantage of going with an international betting site is – quite simply – its size. These bookies will likely offer more markets, broader customer service coverage, and a wider range of payment methods. They will not necessarily, however, provide either superior prices or better special betting offers.
Even the best online betting sites for international customers, however, won't provide the same comfort level for Swedish punters as native brands. The latter will usually provide their entire website in both Swedish and English. International sites won't usually accept deposits directly in krona either, instead requiring you to pay in euros. That's not a disaster, but will almost certainly lose you a little money on a currency conversion.
100% Match, Up to 100 SEK
100% Match, Up to 100 SEK
Swedish language option
Excellent sports betting odds
Variety of ongoing promotions
9.7
Claim Bonus
Min deposit 100 SEK. Must wager through bonus amount 1x, at min odds of 1.80. Rollover must be completed within 60 days. 18+ only, and must live in Sweden to qualify.
50 SEK Sign-Up Bonus
Swedish language site available
Excellent live betting odds
Very good mobile apps
9.5
Claim Bonus
Receive 50 SEK bonus after signing up and activating account. Bonus must be wagered 10x in sportsbook. Max profit from bonus usage = 1000 SEK. Rollover must be completed within 60 days. Players in Sweden only.
100% Match, Up to 250 SEK
100% Match, Up to 250 SEK
Swedish language version available
Leading sports betting odds
Virtual sports betting options
9.7
Claim Bonus
First deposit must be at least €10 or currency equivalent. Receive 100% match, up to 250 SEK, as bonus. 6x rollover requirement for bonus amount. Min odds 1.40 for qualifying bets. Rollover must be completed within 30 days.
What Welcome Offers Are Available for Swedish Players?
Welcome offers provide the quickest opportunity – by far – to grow your new account with a bookie. They might only be short-term deals, but the rewards you get can prove incredibly useful going forwards.
Even among our 10 best betting sites, you'll only really find two main forms of sign up deal in Sweden right now. That said, both types are highly enticing, and provide clear value to newcomers in very different ways.
Deposit Match
On both new betting sites and older ones, this is the most common type of welcome offer for Swedish punters. It's usually an excellent deal though, typically doubling your spending power on a platform immediately. To trigger this deal, you must simply make a deposit equal to or more than a certain amount. Do so, and you'll immediately get that deposit matched by the bookie. On Swedish sites, this match is usually a full 100%, meaning that – if you deposit 1,000kr – you'll be given another 1,000kr.
There is a catch here, however. While you'll often be able to use that bonus quickly, you'll need to complete a rollover requirement before withdrawing any winnings. If there's a '3x deposit + bonus rollover requirement', for instance, then – based on our previous example – you'd need to wager through 6,000kr ([1,000 +1,000] x 3).
If deposit matches sound appealing to you, here are three of the best deals you can get right now:
10Bet – 100% Bonus Up To 100 SEK
Betsson – 100% Bonus up to 250 SEK
LeoVegas – 100% Bonus up to 100 SEK
'Bet and Get'
These welcome offers aren't quite as common as deposit matches in Sweden, but they're still pretty easy to find. They're also the easiest way to get free bet tokens, which can then either be used for regular sports gambling, or something like a no-risk matched betting strategy.
To get the ball rolling here, you must place a qualifying wager matching certain requirements – minimum odds, minimum stake, and so on. If you do so correctly then you'll receive some free bets, regardless of whether or not your qualifying wager won. These free bets will preferably be split into multiple tokens, rather than being given to you as a lump sum. In these cases, you can spread your exposure across multiple markets when using them. 
Here is the top 'Bet and Get' offer you can use in Sweden at the moment:
Casumo – Bet 100 kr, Get 100 kr. in Free Bets
Key Bonus Terms of the Betting Offers
Whichever betting offer you try to use, on whatever Swedish betting site you're signed up with, you absolutely must check the T's & C's beforehand. Nothing is more frustrating than attempting to trigger a deal, and spending your money on a qualifying wager, only to discover you missed a key piece of the small print.
These are the four key areas to look at when checking out betting offers.
Registration Rules
Some betting sites require you to follow their instructions from the very start, in order to get a specific offer. A common example is a welcome offer bonus code, which you must enter either when you register, or make your first deposit. Speaking of deposits – you'll often find that only certain methods are eligible when triggering promotions, for both sign up offers and ongoing deals. Debit and credit cards are generally fine, but both eWallets and prepaid cards are often ineligible.
Offer Activation
For 'Bet and Get' offers, this is the most important stage. You must abide specifically by a bookie's terms when placing your qualifying wager, or you won't receive any free bets. There are three common restrictions here: minimum stakes, minimum odds, and market eligibility.
The first two are self-explanatory – you must bet at least a certain amount, at a price greater than or equal to the minimum odds. Market eligibility usually refers to particular sports  – perhaps only football wagers count, or horse racing bets are ineligible. Occasionally it can refer to bet types instead – straight-line multiples might be fine, for example, but not exotic multiples.
Free Bet Usage
If your bonus is given as straight-up cash, you'll usually be able to use it without restrictions. Much more commonly though, you'll get free bets instead, which always come with strings attached. The most important is an expiry date. You must use your tokens before this, or you'll simply lose them. This will usually be seven days, even on the best betting sites in Sweden, but especially generous bookies might give you longer.
There will often be other rules too. Minimum odds for using your tokens are very common indeed, although occasionally you'll find market restrictions too.
Rollover Requirements
Deposit match offers will invariably come with rollover requirements attached. As noted earlier, you must complete these before you can actually withdraw any winnings from your bonus usage.
There are two main types of rollover. The better kind will simply ask you to bet through your bonus amount. Often though, you'll need to wager through your deposit plus your bonus. This will need to be done a certain number of times, within a specific timeframe (often 30 days).
How to Choose the Best Betting Site
The quickest way to get started with your betting in Sweden is simply to pick one of our recommended sites, at the top of this page. If you'd prefer to conduct your own investigation though, here are the key steps you can take.
Ensure that the sportsbook actually accepts players living in Sweden.
Check whether there is a Swedish language version of the site available.
Look at whether the deposit and withdrawal methods are good for you.
Find out if the site accepts payments in Swedish krona, or just euros.
Look at user feedback on TrustPilot or similar sites for the main platform.
Check the reviews on the App Store or Google Play for the mobile apps.
Try out both the desktop and mobile versions for yourself.
Find out if the sports and markets you want to bet on are available.
Evaluate both the quantity and quality of any promotions on offer.
Test out the customer service, for both the speed and helpfulness of responses.
Look into the security measures, and check that payments are completely secure.
Sports Markets Available for Swedish Punters
As a bettor in Sweden, you'll find an incredible amount of betting markets available to you at any one time. Most sports betting sites will have between 20 and 30 different sports represented, with many of those providing daily opportunities for gambling.
Let's take a look at three of the most popular sports markets in Sweden, plus a more general overview of your other choices.
Football
As in most European countries, football is the most popular sport – by far – in Sweden. All free betting sites will bless you with a huge number of individual markets in this area, with football sections tending to dominate most sportsbooks.
Within these, you'll find a great mix of pre-match and in-play opportunities. You'll not only be able to bet on the Allsvenskan, but also all the top European leagues and cups, from the Premier League to the Champions League. Alongside regular Match Result wagers, we'd recommend placing Both Teams to Score and Over/Under Goals bets, sticking to around 1.5-2.5 goals for the latter.
Football Betting Tips: Football has the most outright (long-term) markets of any sport. Look into not only Outright Winner, but also Top Goalscorer and To Be Relegated wagers, all of which tend to offer long odds if you get them early.
Ice Hockey
Ice hockey is Sweden's second-biggest sport, and also enjoys almost universal coverage from free betting sites. These will tend to focus on the NHL, as the world's biggest hockey competition, but the bigger bookies will also let you bet on the Swedish Hockey League.
Again, you'll find both pre-match and live betting opportunities here. While the former might be more straightforward, the latter can actually give you more opportunities to make major profits, thanks to hockey's potential for both upsets and momentum swings.
Ice Hockey Betting Tips: If the pre-match odds for a hockey match look unappealing, try taking handicap wagers instead. These let you set up a 'fake score' for your bet pre-game, giving a significant favourite a -1 goal deficit to begin with, for example.
eSports Betting Sites
The popularity of gambling on video games has risen dramatically in Sweden, so it's no surprise to see PUBG betting sites, CSGO betting sites, and more general eSports betting sites being regularly created. Most non-specialist sportsbooks will also feature an eSports section nowadays.
The most popular titles to wager on here are CSGO, Dota 2, and LoL. FIFA and Rainbow Six also enjoy solid coverage, though. As with real-life sports, you can bet pre-match, in-play, and outright, with the latter markets usually being reserved for only the biggest competitions (such as the Swedish DreamHack tournaments).
eSports Betting Tips: Your main focus on both PUBG betting sites and others should be in-play. Wagering map-by-map gives you plenty of flexibility, and many CSGO betting sites – for example – will have live streaming available for free.
Other Sports
Alongside the sports mentioned, you'll usually find dozens of other markets provided by new betting sites and older ones. These typically include:
Tennis
Golf
Motorsports
NBA
NFL
UFC
The actual number of wagers will vary dramatically between markets. While most tennis tour events will be represented, for example, you'll often only find the major championships in place for golf. If there's a specific sport you want to wager on, to the exclusion of all others, make sure it's fully covered by a sportsbook before signing up.
Best Betting Tips: For all the sports listed above and more, you'll find plenty of expert analysis online for every major competition. The vast majority will be available free of charge. Even if this content isn't specifically targeted at gamblers, you should still definitely use it to inform your betting.
How to Find the Best Betting Odds
Even if you like everything else about a bookie – its promotions, mobile apps, user interface, and so on – its simple odds are still incredibly important. If the prices are unreasonably low, then you'll always be facing an uphill battle to make a profit. You can rest assured that all the best betting sites we've recommended for Swedish bettors provide fair and competitive odds. We've listed three of the very best examples below. If you want to find your own bookie though, be sure to check this out in advance before signing up.
Doing so is straightforward. Find a handful of specific matchups, whether on football or any other sport. Check out the odds on our recommended sportsbooks, then compare these to the prices on the site you're looking at. If you find that the latter is low-balling its users, discard it immediately.

Daily Boosted Banker for Horse Racing
Daily Boosted Banker for Horse Racing
Specialist operator for Scandinavian customers
Large number of ongoing promotions
Daily price boosts
9.7
Claim Bonus
Boosted odds on two different horses each day. Max stake 100 SEK. Winnings paid in cash. Singles bets only. No rollover requirements. Full T&Cs apply.
100% Match, Up to 100 SEK
100% Match, Up to 100 SEK
Swedish language option
Excellent sports betting odds
Variety of ongoing promotions
9.7
Claim Bonus
Min deposit 100 SEK. Must wager through bonus amount 1x, at min odds of 1.80. Rollover must be completed within 60 days. 18+ only, and must live in Sweden to qualify.
Bet SEK 100, Get SEK 100 Free Bet
Bet SEK 100, Get SEK 100 Free Bet
Offers compelling daily specials
Excellent for horse racing betting
Large number of sports markets
9.7
Claim Bonus
Age limit 18 years | Deposit and games of SEK 100. (min. odds 1.6) or more within 60 days required | My. deposit SEK 100. | Freebet of 100 kronor | Winnings are paid out minus the bet amount, without turnover requirements | New players only, only once per household / IP | Click for Terms & Conditions | Play responsibly | Stodlinjen.se (020-819100)
Payment Methods Available at Betting Sites in Sweden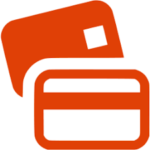 The range of available payment methods can vary dramatically from bookie-to-bookie. In the worst cases, you'll be limited purely to Visa and Mastercard. Nowadays though, most betting sites will offer a few more choices to Swedish bettors.
Some of the most popular methods right now are eWallets, like PayPal, Skrill, and Neteller. These provide the fastest deposits and withdrawals, and are extremely easy to use. The only downside is that – even if your bookie doesn't charge transaction fees – the payment provider often will.
As for specifically Swedish payment methods, Swish is the most commonly-supported. Sites like Unibet will not only accept it, but also allow you to deposit directly in krona. Trustly – another popular choice in Sweden – is also used by a whole range of bookies to facilitate bank transfers.
| | | | |
| --- | --- | --- | --- |
| Payment Method | Fees | Min Deposit | Min Withdrawal |
| Debit/credit card | 0% | 100 SEK | 100 SEK |
| Trustly bank transfer | 0% (banks may charge) | 300 SEK | 300 SEK |
| Apple Pay | 0% | 100 SEK | N/A |
| Neteller | 1.9-4.95% | 150 SEK | 150 SEK |
| Skrill | 0% (withdrawal fee may apply) | 150 SEK | 150 SEK |
| Swish | 0% | 25 SEK | 25 SEK (50,000 max.) |
Sports Betting Apps & Mobile Betting in Sweden
The popularity of on-the-go betting in Sweden has increased dramatically in recent years, as it has elsewhere across Europe. Its appeal isn't hard to see, with a good mobile app allowing you to place whatever bets you like, wherever you are, whenever you like.
If this is important to you, you must check out a bookie's mobile features in advance. If there's a mobile app available, you should be able to download this and use it for free, without signing up. Even if the sportsbook only has a mobile version of their main site, this should still be the case.
There are three main things to evaluate here.
Firstly, confirm that all the same markets are available on mobile, along with the most important special features, especially in-play and cash out tools.
Secondly, gauge how you actually find the platform to navigate. Can you find everything you're looking for easily, or are you struggling to locate even the most basic sections?
Finally, evaluate how it performs on your particular device. If your phone or tablet is a little older, for example, it might struggle to load sites or apps which use a lot of graphics and animations. To give you an idea of where to start, here are three betting sites which we can specifically recommend for their mobile features.
100% Match, Up to 250 SEK
100% Match, Up to 250 SEK
Swedish language version available
Leading sports betting odds
Virtual sports betting options
9.7
Claim Bonus
First deposit must be at least €10 or currency equivalent. Receive 100% match, up to 250 SEK, as bonus. 6x rollover requirement for bonus amount. Min odds 1.40 for qualifying bets. Rollover must be completed within 30 days.
100% Match, Up to 100 SEK
100% Match, Up to 100 SEK
Swedish language option
Excellent sports betting odds
Variety of ongoing promotions
9.7
Claim Bonus
Min deposit 100 SEK. Must wager through bonus amount 1x, at min odds of 1.80. Rollover must be completed within 60 days. 18+ only, and must live in Sweden to qualify.
100% Deposit Match, Up to 100 SEK
100% Deposit Match, Up to 100 SEK
Based in Sweden
Tasty pre-made multiples available
High quality mobile apps
9.7
Claim Bonus
Deposit at least 100 SEK. Receive deposit match of up to 100 SEK. Bonus amount must be wagered through 1x before converting into real money. Rollover must be completed with live casino games. Offer must be claimed within 60 days of registration.
Online Gambling Law in Sweden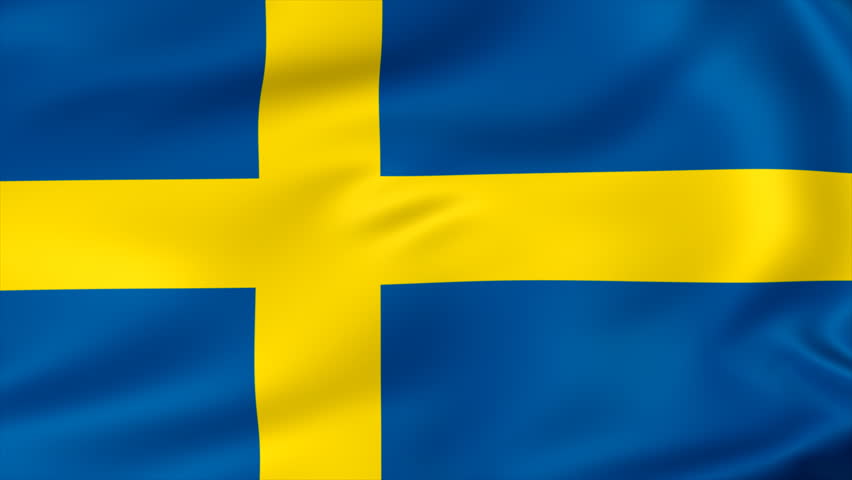 Online gambling is completely legal in Sweden. Physical bookmakers and casinos were legalised in 1994, and online betting sites followed in 2002. The rules were updated in 2019 via the Swedish Gambling Act, but this didn't change anything for bettors, only affecting sites applying for a license.
For casinos, there is a monopoly in place in Sweden. Only four specific casinos operate in the country, all of which are owned by the government-operated Svenska Spel. With online betting sites, however, there's a lot more freedom, with dozens of brands based in and outside Sweden allowed to accept customers. All legitimate online sportsbooks in Sweden are regulated for security and fairness by the Swedish Gambling Authority, or Spelinskeptionen.
5 Ultimat Best Betting Tips
In Sweden as elsewhere, there's no guaranteed path to making money from your sports betting. There are tactics you can use to greatly improve your chances though, with these being five of the best betting tips.
Tip 1: Prioritise Welcome Offers
When signing up with a sportsbook, if you fail to activate their welcome offer, you're missing out big-time. These deals are – by far – the easiest ways to get the biggest and best bonuses. While Swedish bettors only really have two types of welcome offer – 'Deposit Match' and 'Bet and Get' – both forms give you fantastic opportunities to grow your betting account immediately.
It might seem like a pain to check through T&C's, complete rollover requirements, and so on. The rewards are definitely worth this extra effort, though.
Tip 2: Have Multiple Accounts
Once you've triggered one welcome offer, there's nothing to stop you moving straight on to another website, and using their sign up deal too. By doing so, you can get your hands on a whole series of bonuses.
There's another big benefit to this approach – you're never stuck with one bookie's odds. Instead you can check the prices on each site with whom you have an account, and place your wager with whoever's offering the best value on that particular market.
Tip 3: Create a Staking Plan
From the beginning, decide exactly how much money you're willing to bet – and potentially lose – with a bookie. Then, decide how many wagers you'll place per week, and set a maximum amount you're happy to stake on each individual wager.
Let's say your first deposit is 400 SEK. In your first four weeks, you want to place five wagers per week. Simply divide 400 by 20, and you'll get your typical 20 SEK stake per bet. Stay disciplined, stick to this limit, and you're giving yourself at least a month in which to bet. You can then tweak your staking plan after that, depending on your profits or losses.
Tip 4: Mix Your Bet Types
Even if you only want to wager on one sport, you should still seek some variety in how you bet. Stick mostly to safer picks, which have a reasonable chance of winning – Both Teams to Score in football, for example – then mix in the occasional riskier wager, like an accumulator.
By doing so, you're not 'relying' on a big long-shot win. If you do score one though, this can be a big bonus to your account.
Tip 5: Listen to the Experts
Sports betting is hard, and – if you try to do it alone – you're making it even harder. There's a huge amount of advice out there, with the best betting tips being based on clear statistical analysis. Better yet, the vast majority of it is available for free. Find a few proven tipsters you like, and check out their opinion heading into major matchups you've got your eye on.
Sweden Betting Sites Final Thoughts
The popularity of sports betting in Sweden is soaring. Whether you're a fan of football, ice hockey, CSGO, or any other sport, this is an excellent time to get involved.
If you want to find your own betting sites, follow our advice from the first section of this article. If you want to take an easier route though, simply check out our 10 best online betting sites at the top, and take a closer look at the ones which most appeal to you. Either way, we wish you an enjoyable and responsible betting experience.
50 SEK Sign-Up Bonus
Swedish language site available
Excellent live betting odds
Very good mobile apps
9.5
Collect Bonus
Receive 50 SEK bonus after signing up and activating account. Bonus must be wagered 10x in sportsbook. Max profit from bonus usage = 1000 SEK. Rollover must be completed within 60 days. Players in Sweden only.
FAQ
What are the best online betting sites in Sweden?
You can find the 10 best options at the top of this page. Betsson and LeoVegas are both excellent bookies based in Sweden, while Unibet and 888sport have proven international track records.
What payment methods can I use?
Visa and Mastercard are almost universally accepted, and Swish is a popular option with Swedish brands. You'll usually find at least a couple of eWallets - like Neteller, Skrill, or PayPal - supported too, along with bank transfer (often enabled via Trustly).
What are the best CSGO betting sites for Swedish punters?
Most modern betting sites will have an eSports section, with CSGO being one of the most widely-covered individual markets. NordicBet and 22Bet are particularly good options here, with both allowing you to wager pre-match and in-play on all major competitions, including DreamHack.
What are the pros and cons of using new betting sites?
You shouldn't be afraid to try new bookies, as long as they're licensed by a regulatory body. Common advantages of doing so are bigger bonuses, better odds, and - since they have fewer users - quicker customer service. The obvious disadvantage is a lack of track record, with less feedback available to check out before signing up.
Is betting legal in Sweden?
Yes. It has been legal in-person since 1994, and online since 2002. All legitimate betting sites in the country are regulated by the Swedish Gambling Authority