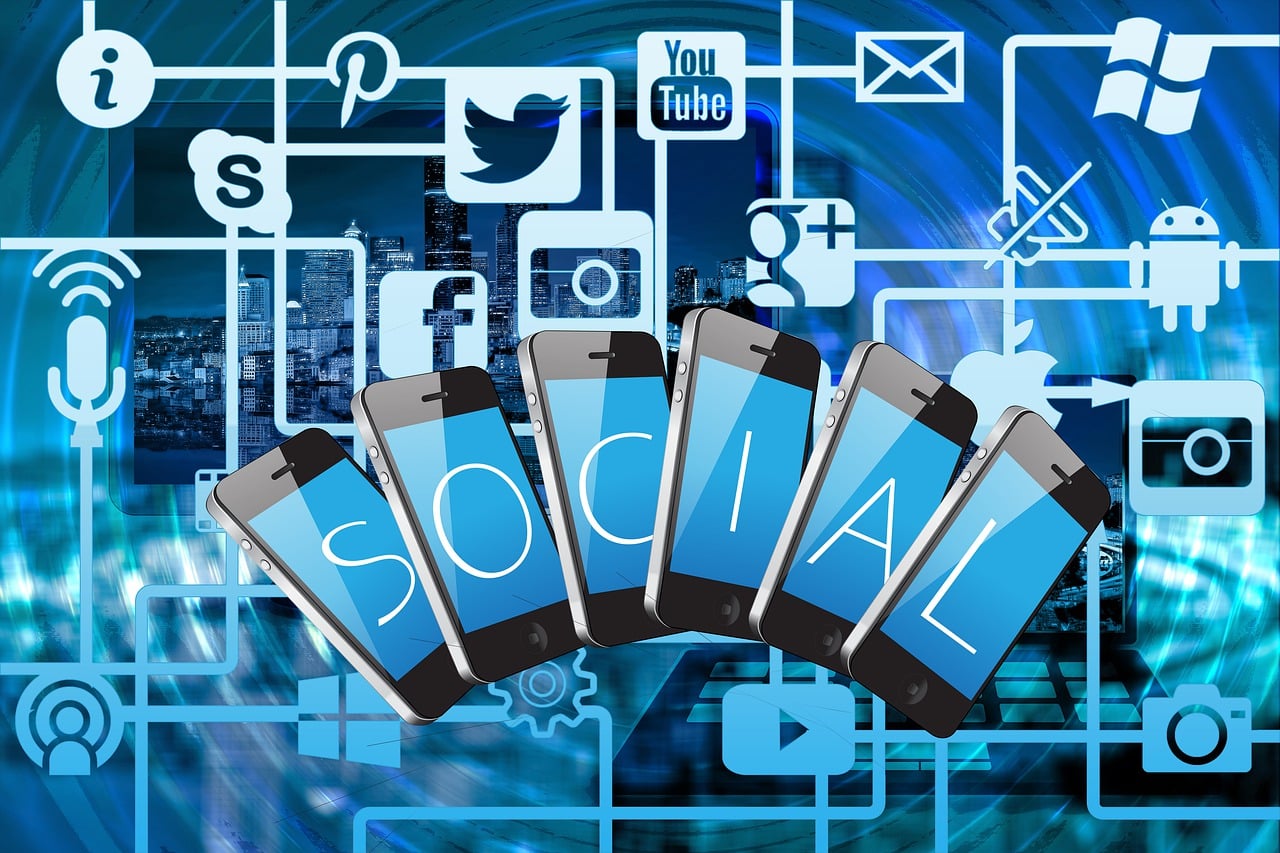 Italy has been, without a doubt, one of the most dominant forces in international football over the years. This is illustrated by their four World Cup titles and their two UEFA European Championships. However, their impressive resume took a hit with their failure to qualify for the 2018 and 2022 World Cups. 
The failure to qualify for the 2022 WC heralded a new low for the Azzuri as they are the most valuable team not to make it to the football showpiece. According to a Safebettingsites.com data presentation, the Azzurri team that failed to qualify for WC Qatar 2022 was worth an estimated €579 million.
What was Italy's Undoing?
Safebettingsites' financial expert Edith Reads has weighed in on the findings. She blames the team's poor performance for failing to qualify for the WC. Their performances in the qualifiers were lackluster to her, and they were a pale shadow of the team that won the EUFA Euro 2020 title.
On their way to achieving the feat, the Azzurri cut the image of a fine-tuned machine creating chances and scoring goals with ease. That, coupled with robust defensive displays, was vital to them clinching the title. Come to the WC qualifiers, Edith suggests, an ineffectual midfield and dull attack would prove to be Italy's bane.
"Italy's failure to qualify for Qatar 2022 comes down to the team's lack of scoring punch," Reads explained. She added, "That lack of firepower was particularly evident in their WC qualifiers playoff loss to North Macedonia, where they failed to score despite having the home advantage."
What Does This Mean for Italy's National Soccer Team?
Many in the sports world have asked this question in the aftermath of Italy's loss. Some say this is a sign of the end of an era for Italian soccer. Still, others say this could be a chance for a new generation of players to emerge.
First, it's important to remember that Italy may not have qualified for the World Cup, but they are still one of the best teams in Europe. Second, the Italian national team players are some of the best in the world. The team has plenty of talent to tap into as it looks to rebound from this disappointment.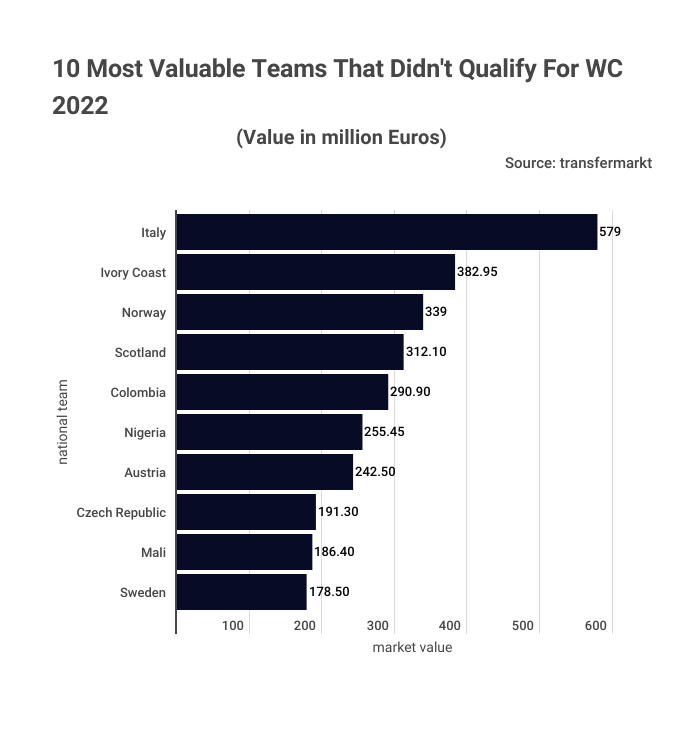 However, some concerns need addressing. The biggest of these is that some of Italy's top players, such as Giorgio Chiellini, are getting older. The 37-year-old is among those retiring following the debacle, paving the way for new players earning their called-ups to replace them. Their exits will be a significant blow for manager Roberto Mancini as he tries to rebuild the team.
It will be interesting to see how Italy rebuilds its national team following this failure. Some excellent young players are coming through the ranks, but they will need time to develop into top stars. In the meantime, Italy will have to make do with friendly matches and hope to qualify for Euro 2024.
Italy's €579.00M Valuation Makes It the Most Valuable Team That Didn't Qualify for WC 2022
Was this article helpful?