Tennis is one of the most popular sports in the UK. This is true in terms of both playing and betting. If you are looking to bet on Wimbledon, other Grand Slams or other tournaments throughout the season, tennis tips on Telegram can be beneficial. 
Given the competitive nature of the sport, Telegram tipsters offering free tennis tips can give punters the edge over bookies. On this page, we will outline where to find the best tennis tips today.
Top 10 Best Tennis Tips Telegram Groups
Mini-Reviews 
We will now take a more detailed look at our top ranked tennis groups on Telegram. This will include the type of tips offered, as well as any potential fees.
1. SafeBettingTips
Our very own channel, SafeBettingTips, delivers daily tennis predictions. Tips are written by experts, with over 7,500 members taking advantage today. Operated by SafeBettingSites, the UK's leading bookmaker comparison site, it should come as no surprise that the channel offers some of the best tennis tips around.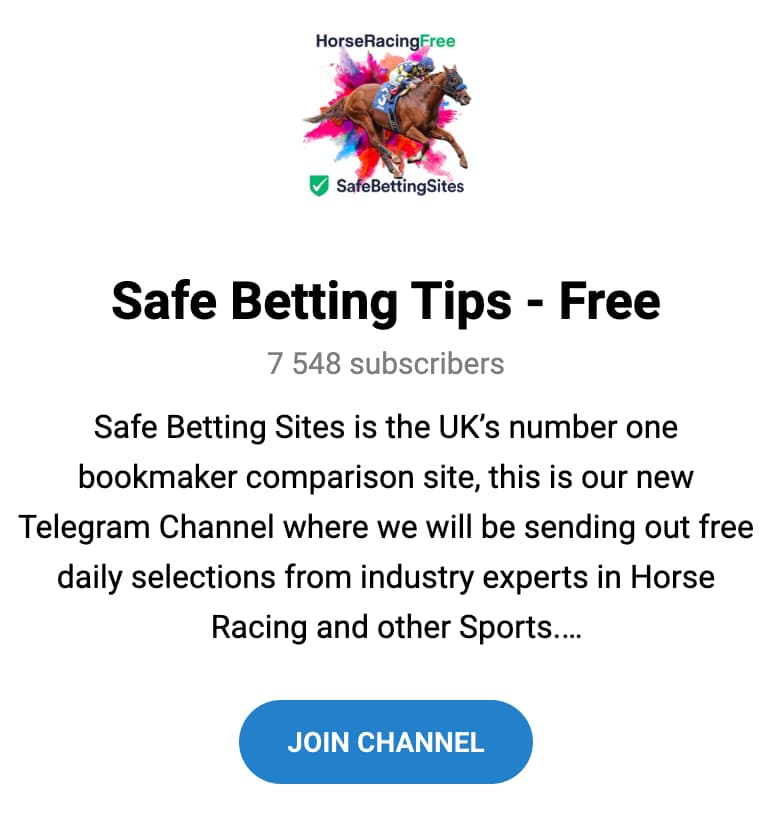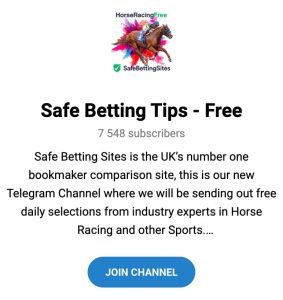 Major and less high-profile tennis tournaments are covered, along with other sports, including horse racing and football. A VIP membership is available, which delivers additional tips and other benefits. 
2. Mac Predictions
With over 130,000 subscribers, Mac Predictions has long been one of the top sports tipsters on Telegram. Regular tennis predictions are found, along with football and cricket tips. WhatsApp support is available too, making Mac Predictions the complete package.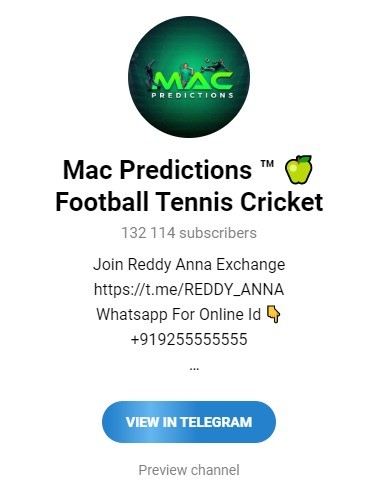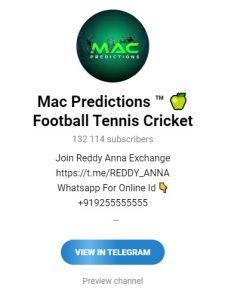 Both fixed odds and exchange bets are available too. Mac Predictions page is nicely designed, with minimal graphics helping to enhance its usability. 
3. Tennis Free Tips
A channel with 175,000+ subscribers is not to be avoided. Offering both free and paid for tennis tips, predictions are accompanied by the very latest news from ongoing tournaments. Humorous GIFs are used to break up tips, with the accuracy of predictions being pleasing.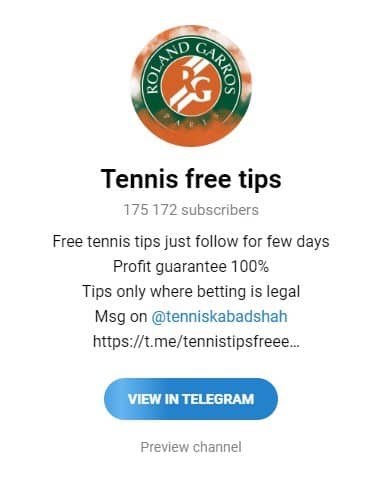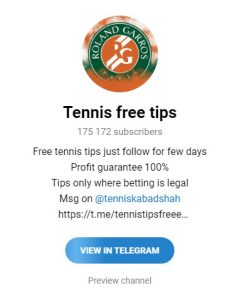 WhatsApp support is again available, with tips surrounding all four Grand Slams, along with weekly ATP and WTA tournaments. 
4. Sure-Bet Tennis
Sure-Bet Tennis is a channel that delivers regular tennis, cricket and hockey tips. Telling members to "keep channel unmuted to get full benefits", Sure-Bet Tennis has amassed a following of over 1,000 to date.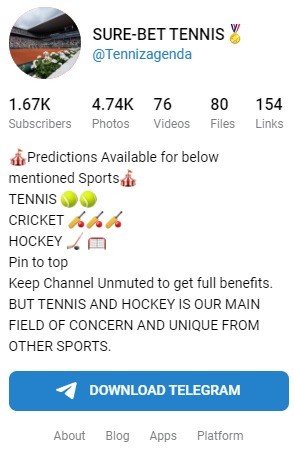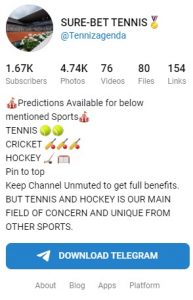 While 1×2 bets are the most common, set handicap and correct score are among the alternative markets found. A VIP subsciption is available too, with payments being accepted by PayPal, Bitcoin and other options. 
5. Insider Odds 
Despite specialising in football tips, predictions from Insider Odds also cover selected tennis matches. Different subscriptions are available. A one month subscription is charged at $30, compared to 3 months at $50 and 1 year at $100.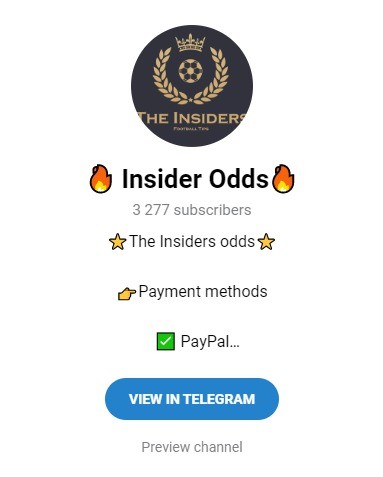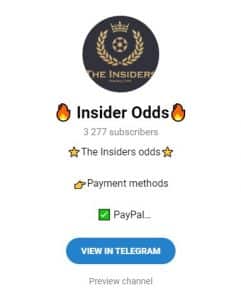 Email support is available, with Insider Odds also having its own website. With over 3,000 subscribers at this point, Insider Odds looks set to go from strength to strength.
6. Sport Bets Analyst
Labelling itself as the no.1 tipster on Telegram, Sports Bet Analyst is one of the best known channels around. Records and statistics are available on all tips, with tennis featuring daily.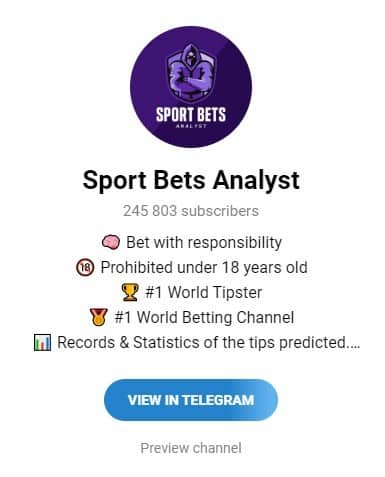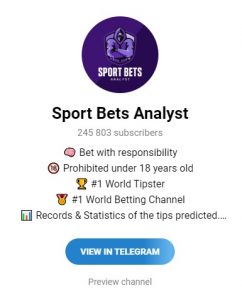 Having attracted over 250,000 subscribers to date, with markets and odds coming from Bet365. Customer support is available, while Sports Bets Analyst also promotes responsible gambling constantly. 
7. Betting Tips UK
Promoting guaranteed profits, Betting Tips UK attracts members because of its accurate tips and professionalism. With 371,000 subscribers, the channel focuses on a number of sports, including tennis.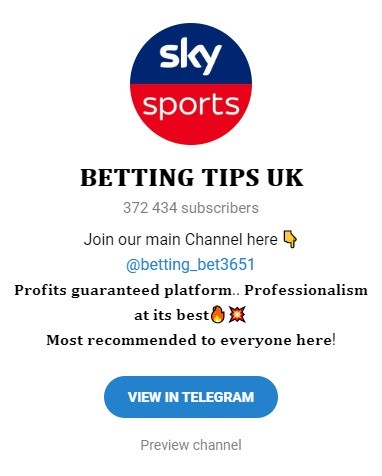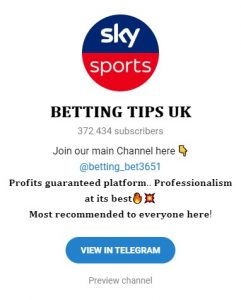 The page is very easy to use, with images and videos being used sparingly. Betting Tips UK is the sister channel of Free Betting Tips Tipsters, which also has over 300,000 subscribers. 
8. Fixed Betting Reports BetWay
With 16,000+ subscribers, this channel offers tennis tips daily, as well as predictions from the world of cricket and football. All punters are catered for, with both low and high stakes tips being delivered. While the GIFs and images found can sometimes be overbearing, the content itself is good.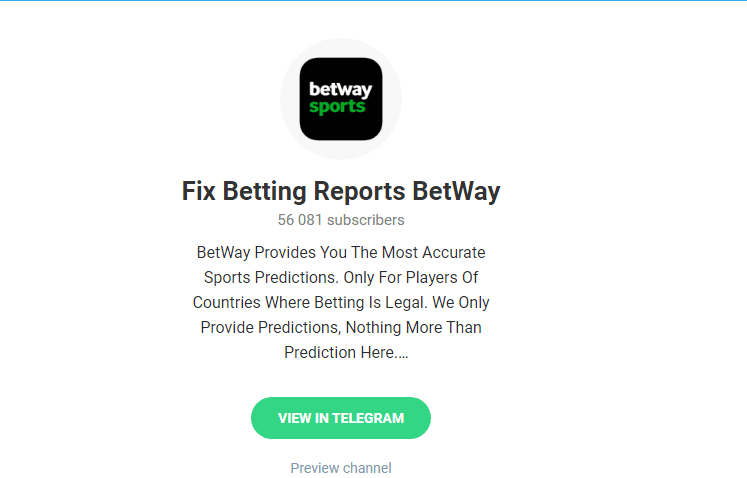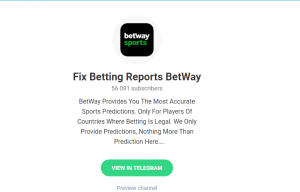 9. Masters Predictions
Specialising in tennis, cricket, football and trading tips, Masters Predictions mainly focuses upon back and lay bets. Match winner markets are the most common as far as tennis is concerned. Meanwhile, members can communicate with tipsters by messaging admin.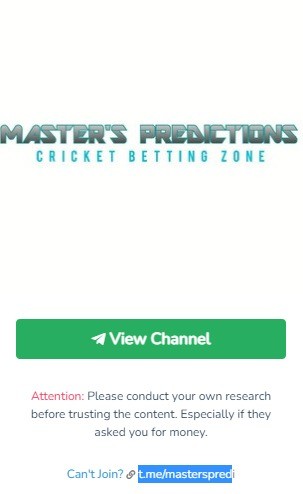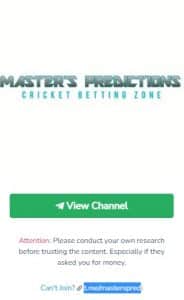 Despite only having 1,300+ subscribers to date, Masters Predictions should not be overlooked by tennis fans. Predictions are formulated based on nothing but accurate and relevant statistics. 
10. Tennis Supershots Free Predictions
Like Masters Predictions, Tennis Supershots Free Predictions is a channel that has a relatively small number of subscribers at this time. However, this tennis specialist boldly claims that "most of the other channels just copy us".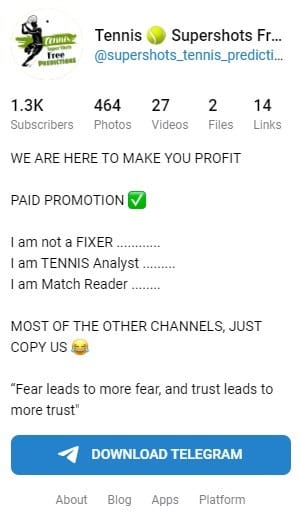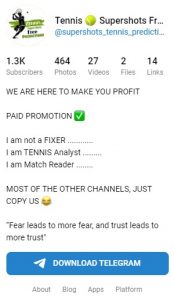 Both pre-match and live tennis tips are found, with images from Bet365 being used to showcase predictions. The channel has a good reputation for offering accurate tips.
Who are the Best Tennis Tipsters on Telegram? 
The number of tennis tips on Telegram are increasing quickly. However, there are certainly some that are better than others. So, if you are looking for accurate predictions, it is the following tipsters that are worth checking out: 
Choosing the Best Telegram Channel for Tennis Tips
Whether you are betting on Wimbledon, wagering on a challenger event from Argentina or backing your favourite player at the Monte Carlo Masters, there are tennis tips on Telegram for you. However, it is important to carefully consider available channels before joining. Of course, when free tennis tips are available, there is no financial risk involved. However, punters will want to know that they are taking advantage of the very best tennis tips on Telegram. Below are some of the steps to take when choosing a Telegram channel:
Free/Subscription
Free tennis tips are what most punters are on the lookout for. However, an increasing number of Telegram channels come with a subscription service. Offering a greater number of predictions, members must weigh up whether the financial investment is worth it. In most cases, we recommend sticking to tennis free tips on Telegram. 
However, there are some circumstances where paying the subscription fee will be rewarded with wins down the line. Take a close look at the difference between the two options on the best Telegram channels before making your decision.
Accuracy of Tips
Of course, there is no point in joining a tennis tips Telegram channel if the tipsters concerned pick winners once in a blue moon. The best tennis betting sites on Telegram will offer accurate predictions, based on up to date statistics and news. For example, if a tipster is betting on the world no. 245 beating Novak Djokovic in the first round at Wimbledon, then their knowledge of the sport should be called into question. 
Look at what existing members have said about past tips, with many tipsters offering monthly reports. Here, punters can see the percentage of winners picked. Such information is hugely important to potential members.
Customer Service
While it may not seem of great importance for tennis tips on Telegram, it is nice to know that support is on hand when needed. Many of the best Telegram channels for tennis betting tips offer customer service via email and WhatsApp. So, if you would like additional information regarding a prediction or simply wish to get in touch, such features are good to have. 
Response times are generally good too, with some tipsters being on hand 24/7 to assist members. It is rare that telephone support is available, with most preferring to operate digitally. This is an area often overlooked by punters when deciding which channel is best for them.
Usability 
When reading tennis tips, it is important that there are no distractions. Some tennis tips on Telegram are surrounded by unnecessary videos and photos. Of course, when used well, graphics can enhance the user experience. However, most punters will want a clear and concise tip. 
So, avoid channels that are packed full of information, thus making it almost impossible to locate tips. All of our recommended channels are easy to use and visually pleasing. They also use tennis betting oddschecker to recommend nothing but the best prices.
Best Channel for Features Guide
It is important to have a system when wagering on cricket, with a number of betting strategies being available. Whether you are looking to place small bets on Grand Slams or high stakes wagers on no.1 seeds being knocked out of tournaments early, some tennis tips Telegram channels will suit you better than others. With that being said, the following is a breakdown of where the focus of our recommended channels lie. In each area of free tennis betting tips, we have delivered the standout Telegram page:
Best Channel for Grand Slam Tennis Betting Tips: SafeBettingTips
Leading Channel for Free Tennis Betting Tips: Tennis Free Tips
Best Channel for Low Stakes Tennis Predictions: Mac Predictions
Top Channel for Tennis Betting Promotions: Insider Odds
Best TennisTips Telegram Channel for High Stakes: Masters Predictions
Best Channel for Subscription Tennis Betting Tips on Telegram: Fixed Betting Reports BetWay
Why Join a Telegram Channel for Tennis Betting Tips? 
If you are still wondering just what the benefits of joining a tennis tips Telegram channel are, then look no further. Our recommended channels put punters in the best possible position to beat the bookies. Below are the main pros and cons of joining a Telegram tennis tips channel or group:
What We Like:
Regular Winners –

The best Telegram channels for tennis betting tips will deliver accurate predictions on a regular basis. Consistently backing winning players is no easy task. However, tipsters with an expert knowledge of the sport are well worth taking advantage of. 

Community –

Upon joining a Telegram group, many enjoy the sense of community. Punters can interact with each other, as well as tipsters. Whether it be discussing potential picks or upcoming matches, this is undoubtedly a major advantage of such pages. 

Mobile Access –

Whether it be via the Telegram app or mobile website, tennis betting tips are accessible via both smartphones and tablets. There is no need to miss out simply because you are away from your desktop. This is especially important, given the fact that a significant proportion of tennis bets are now placed on handheld devices.

Notifications –

Similarly, punters can also set up notifications to ensure that they never miss out on new tips. This option can be established via the "Settings" page, with changes being available to make at any time.
What We Don't Like:
No Guarantees – Even the best tipsters are unable to guarantee that tips will be completely accurate. Meanwhile, some tips will be created using minimal research. Such tipsters are to be avoided.
Scammers –

Telegram channels are also attractive to scammers. Of course, all of our recommended channels are completely trustworthy. However, it is important to never give out your payment details.
How to Join a Telegram Group 
Regardless of which group you choose to join, the process of getting started is relatively simple. For newcomers, the following step by step guide can be used in order to gain access to tips:
Step 1: Select a Group
Start by selecting which group/s best meets your needs. Consider the tennis tournaments covered, as well as the most common bet types recommended. The groups discussed on this page all differ slightly in such areas. Of course, there is nothing stopping you joining a host of groups, ensuring that you have all bases covered. 
Step 2: Join
Enter Telegram, before searching for the group in question. Alternatively, follow links found on this page. When ready, click or tap on the "Join Channel" button. In most cases, your request will be granted immediately. However, joining a private group may take longer, due to the need of acceptance from an administrator.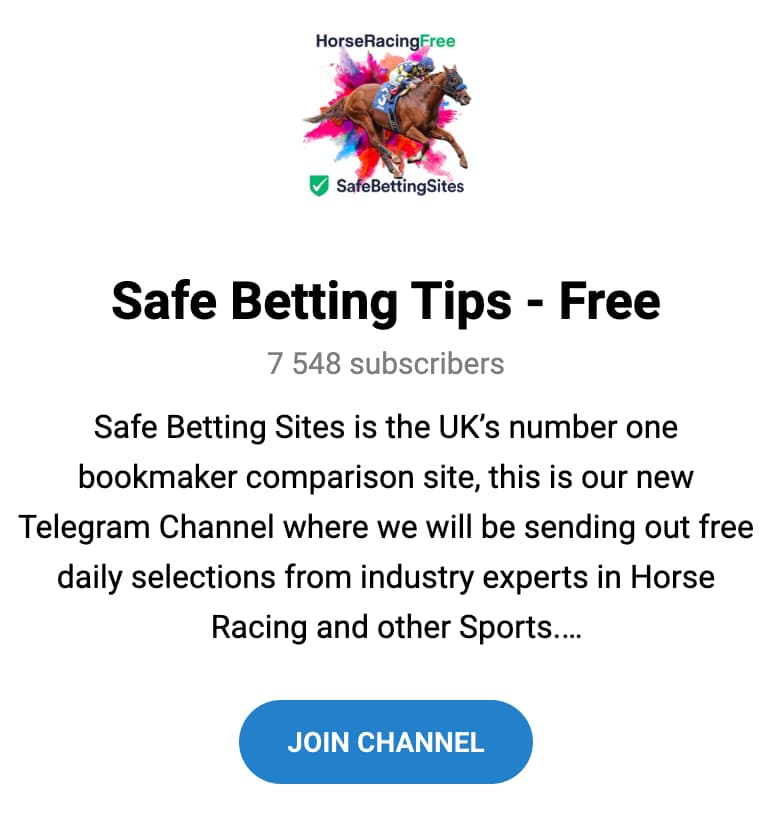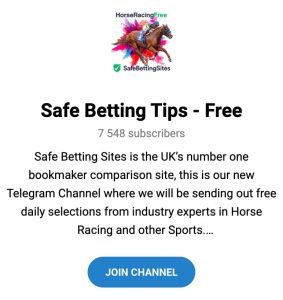 Step 3: Settings
Now that you are a member, it is important to decide whether or not you wish to be informed of new posts. Notifications can be set up by the "Settings" page, along with other actions.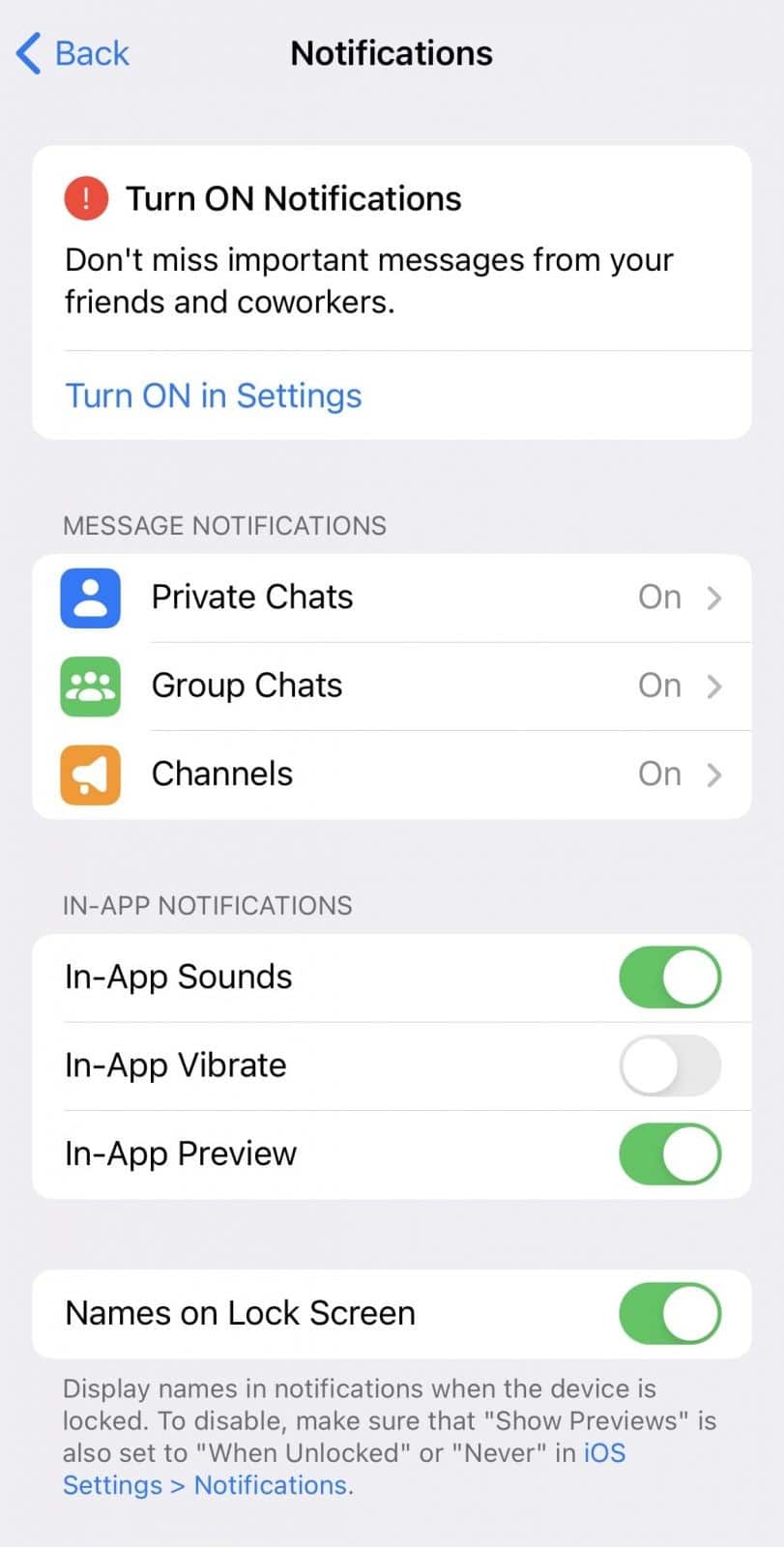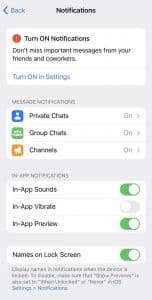 Telegram Channel Rules and Etiquette for Tennis
Now that we have explained how to join a tennis tips Telegram channel, it is time to discuss how to behave once signed up. There are certain rules that members and subscribers must follow. While the best tennis betting sites are clearcut, Telegram channels are a little stricter. So, to ensure that you do not get yourself into hot water with administrators, follow these relatively simple rules:
Do not harass other members.

Do not spam or advertise.

Never use profanity

Do not post links to other websites

Post in English only.

Never write posts in capital letters.

Always respect other members and their opinions.

Never promote violence. 
Bottom Line
Whatever your tennis betting strategy, it is always worth considering the opinion of experts. While not all tennis tipsters are accurate, our recommended tennis tips on Telegram do regularly predict winners. So, whether you are considering backing Daniil Medvedev to beat Alexander Zverev at the US Open or Emma Radacanu to overcome Simona Halep in a WTA tournament, tennis tips today are helpful. So, before confirming a wager on tennis betting sites, look at the top tennis betting tips on Telegram.
FAQs
Where can I find tennis betting news on Telegram?
Free tennis tips and news can easily be found on Telegram today. The best tennis tips Telegram channels offer daily predictions, some of which are winners.
What are the best tennis betting channels on Telegram?
Tennis betting tips on Telegram are found on an increasing number of channels. However, the best will vary between punters. Some will focus on specific tournaments, while others will target professionals. We recommend SafeBettingTips and Mac Predictions as our favourite tennis betting sites on Telegram.
Where can I find Telegram channels for tennis bets today?
We have ranked some of the best tennis tips Telegram channels on this page. Meanwhile, a quick search for "free tennis tips" when on Telegram will also bring up some alternative channels.
What are the best channels for free tennis betting tips on Telegram?
Free tennis betting tips are accessible at all times via Telegram. However, some tennis tipsters will charge a fee. For free tennis tips, be sure to check out the channels and groups discussed on this page.