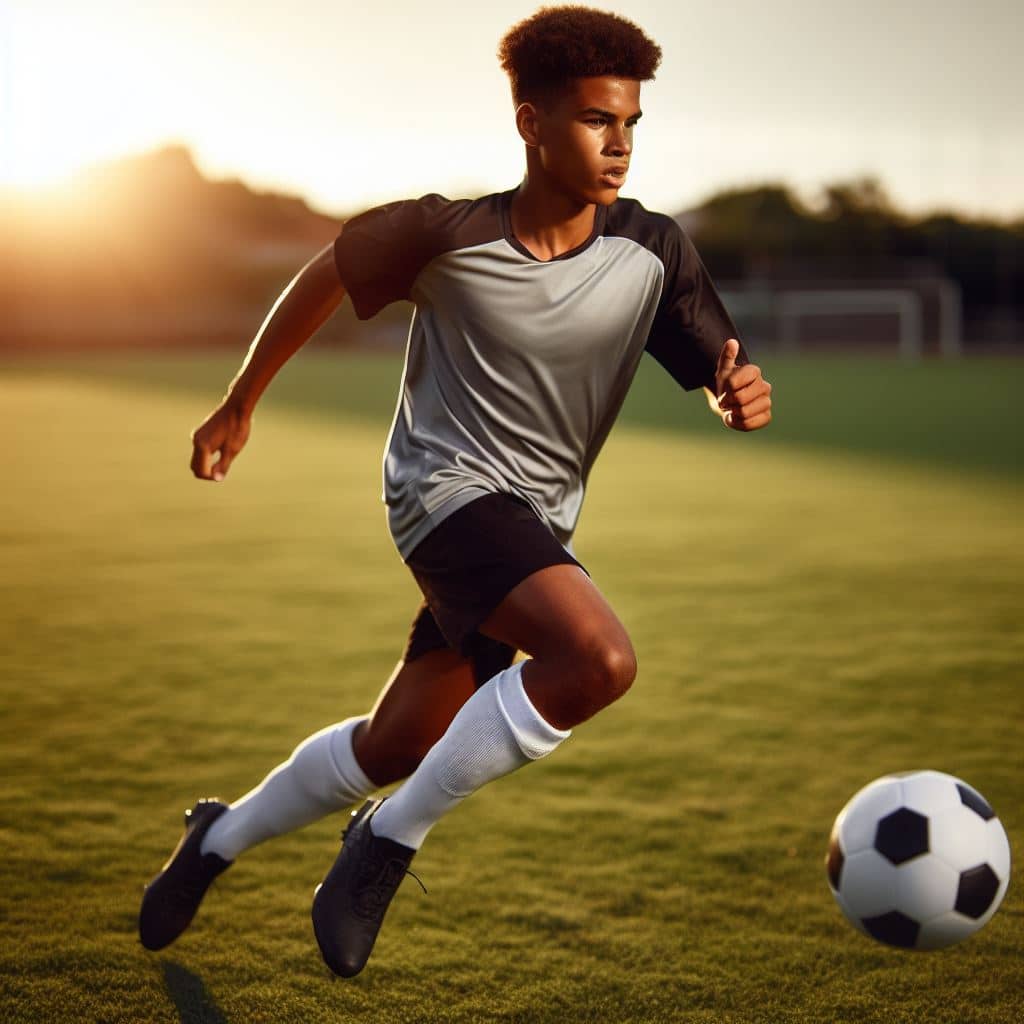 In the football world, talent knows no age. The sport always celebrates prodigious youngsters who can change the course of a game, a season, or even an era with the flick of a boot. Amid the ever-evolving narratives of footballing stars, a 16-year-old sensation is writing a chapter. The youngster not only breaks records, but he is also rewriting the valuation rules. According to SafeBettingSites.com, Lamine Yamal's valuation is €50M, making him the most valuable 16-year-old in football history.
Edith Reads, an analyst from SafeBettingSites, commented on Lamine's Valuation. "I've seen the rise of teenage talents in football. However, Lamine Yamal's €50 million valuation is nothing short of a seismic event. It's not just a number; it's a statement of faith from Barcelona. With his youth, skills, and potential, Yamal is not only breaking records; he's carrying the hopes of becoming the next Lionel Messi."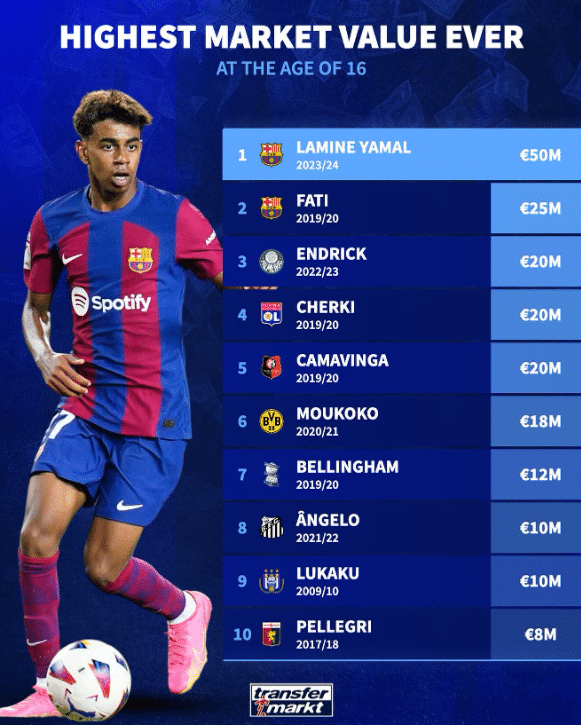 Setting a New Record in Valuation
Football has seen some of the brightest talents. Vinicius Junior moved to Real Madrid at a €45 million fee and was already 17 years old. This was among the top talent youngsters the world had ever seen.
Besides, Lamine Yamal's value has shattered Ansu Fati's, who joined Barcelona's first team at 16. Yamal's valuation shows how Barcelona, his current club, believes in his potential.
The above scenarios highlight how football clubs are willing and ready to invest in rising stars. There are massive financial bets that top clubs are eager to peg on talents, regardless of age. Spanish clubs are notorious for this, and most often, it pays back.
Yamal's Importance to Barcelona: The Next Lionel Messi?
For Barcelona, Lamine Yamal is more than a teenage sensation with an impressive price tag. He is a potential heir to the legacy of Lionel Messi. one of the greatest footballers of all time, who spent most of his glittering career with them.
Barcelona's investment in Yamal is a clear statement of its long-term vision. The club has seen Messi's departure as an opportunity to rebuild and rejuvenate the team with young talent. Yamal's skill set and playing style have drawn comparisons to the legendary Argentine forward. Besides Yamal, Ansu Fati is in the pipeline to become a star in the Catalan club.
Since the departure of Messi in 2021, Barcelona is eager to find a player who can fill the void he left. Lamine Yamal's presence at the club is a strategic move to pave the way for the next era of Barcelona's footballing dominance.
Was this article helpful?