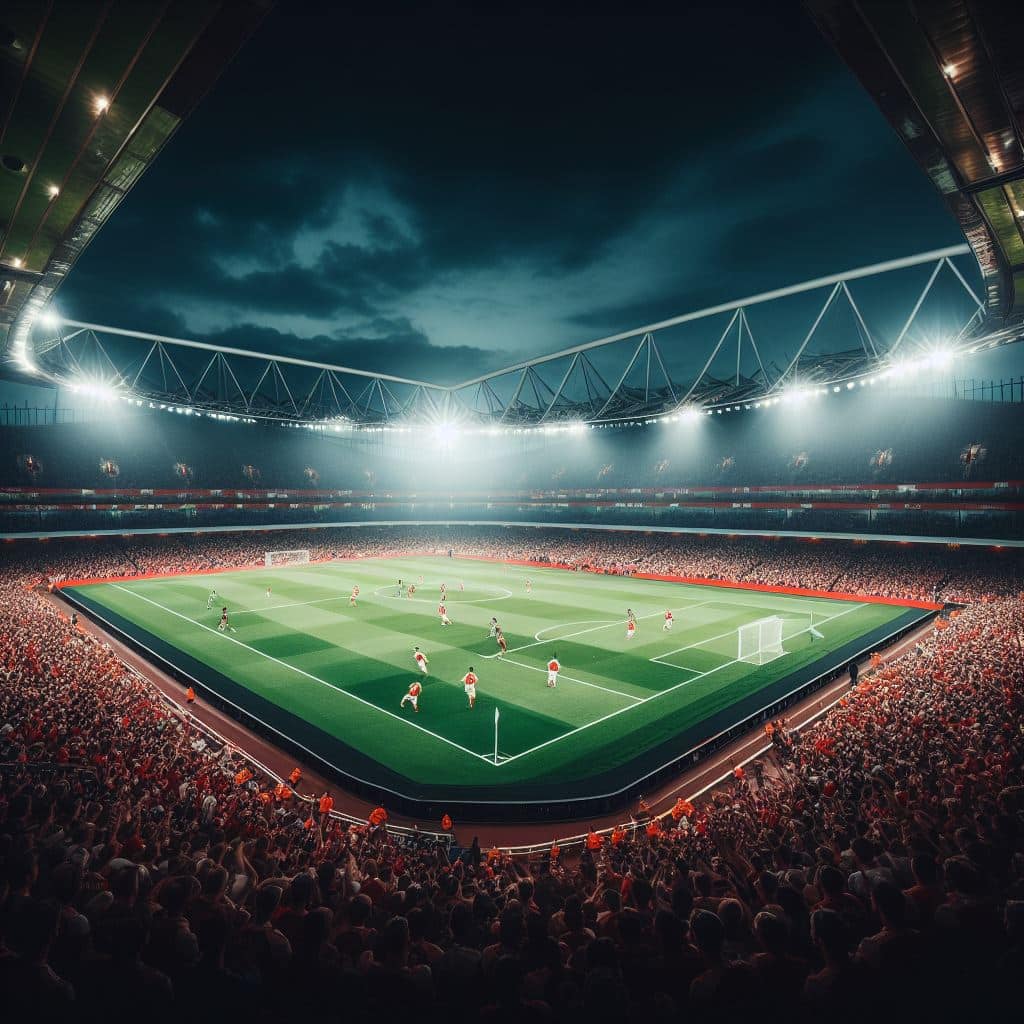 Arsenal Football Club is among England's most notable football treasures. The London club has brought pride to its fans by winning trophies in England and beyond. However, one trophy has remained elusive in the quest. The UEFA Champions League! According to SafeBettingSites.com, Arsenal's 102 wins without Lifting the UCL is the highest for any team in Europe's top 5 leagues.
Edith Reads from SafeBettingSites made her remarks. "Arsenals' journey in the UCL has its highs and lows. With 102 wins in the competition, it shows how solid they are. They are a powerhouse. With their recent restructuring under the guidance of Mikel Arteta, they may break the jinx. Arsenal will bring the crown to Emirates soon."
A Historic Club's UCL Drought
Arsenal has a rich history of success in domestic competition. At one point, they won the English Premier League unbeaten throughout the season. Yet, pundits and fans alike are scratching their heads about their woes in the Champions League.
The club's highest UCL achievement came in the 2005-2006 season when they reached the final but narrowly lost to Barcelona. Since the 2010-2011 season, the club has never gone beyond the last 16 stages. Arsenal has failed to impact Europe's elite league despite qualifying consistently.
Arsenal's fans, the "Gooners," have remained loyal throughout this challenging period. They hope that each new season will bring them a fortune for UCL. Once more, they are keeping the hope for the 2023-2024 season.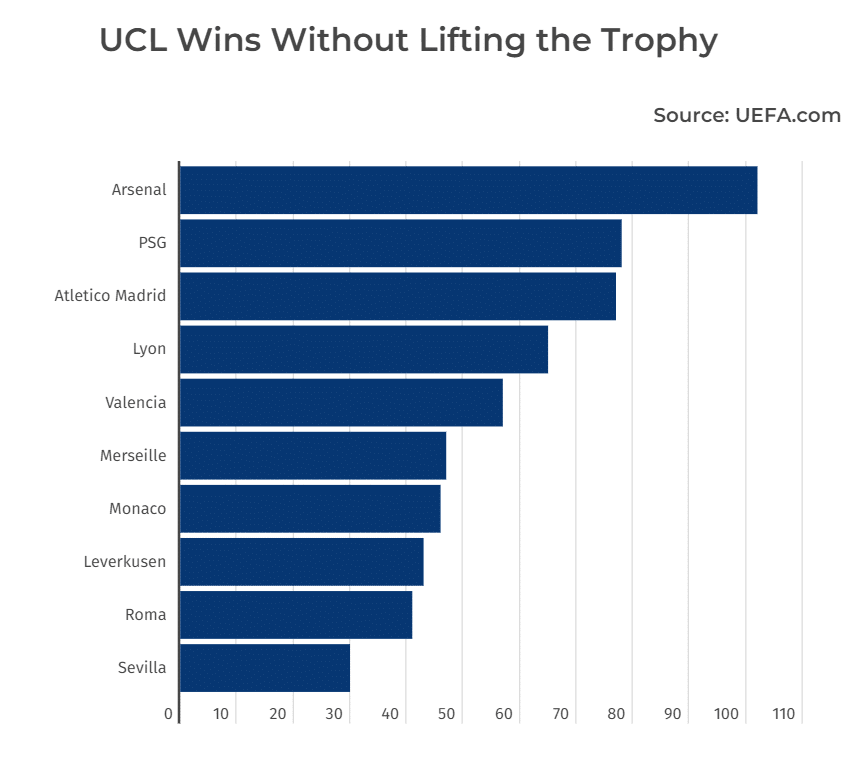 Quest for Redemption
Arsenal's management, players, and supporters show the need for redemption. The club has changed managers in recent years, including the appointment of Mikel Arteta. Arteta has been critical in reshaping the team and instilling a winning mentality. Going by their form this season, the Gunners might pull a surprise in the Champions League.
The club is investing in young talents and seasoned players to bolster their squad. This might work as they chase the crown of Europe's most elite club this season. They are sending a signal of their determination to end the UCL drought.
While the task remains daunting, Gooners continue to stand by their team. They are demonstrating unwavering loyalty. Besides, The club is fully committed to breaking the streak and bringing glory back to the Emirates Stadium.
In the world of football, records are made and broken. Arsenal remains hopeful that their unwanted streak will eventually come to an end. Until then, the quest for UCL redemption continues. The Gunners strive to add another chapter to their storied history.
Was this article helpful?