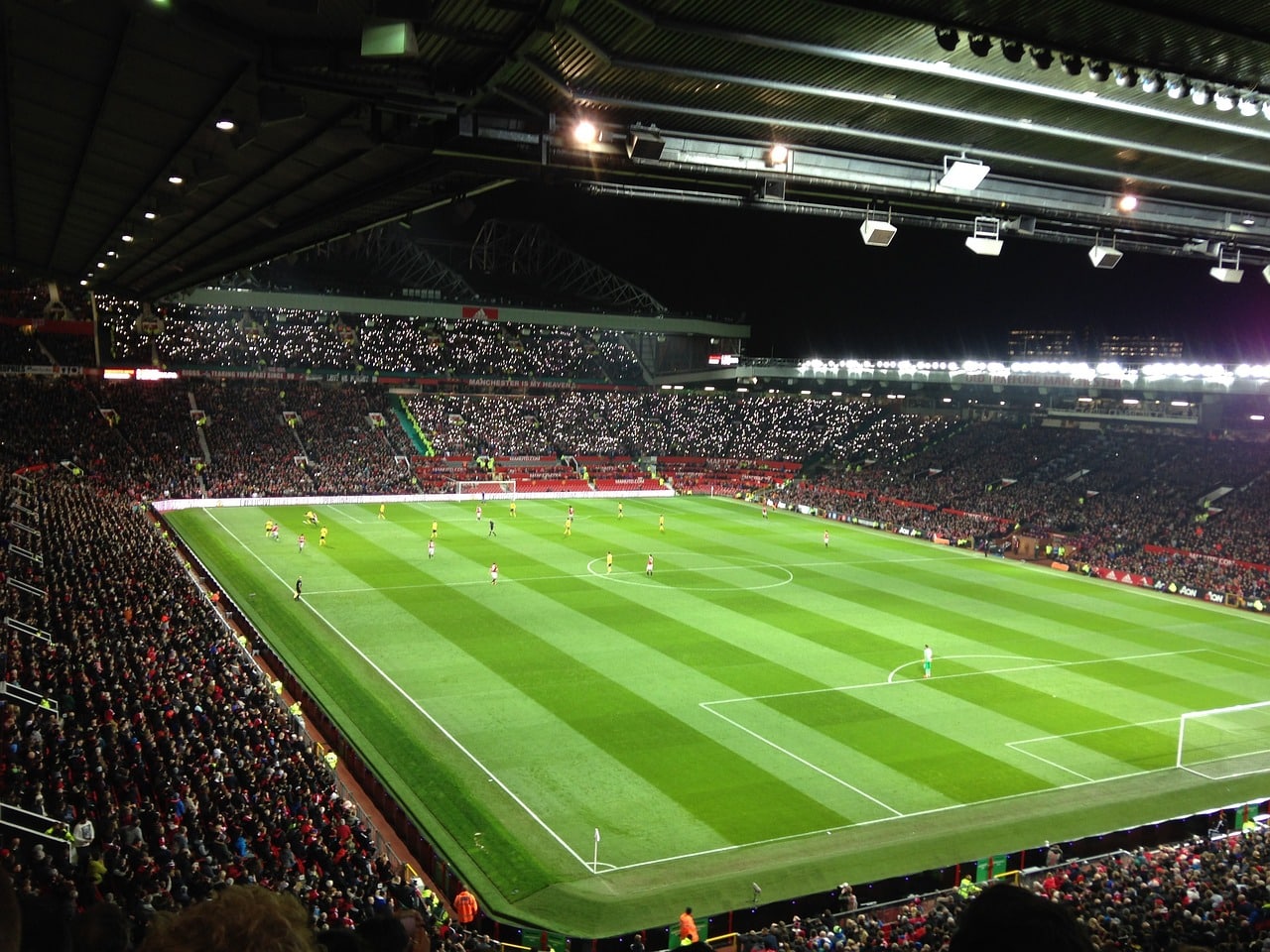 Manchester United are one of football's most storied sides. The Old Trafford outfit boasts a record 20 top-flight English titles. Moreover, they are a three-time UEFA Champions League winner and hold an enviable collection of other domestic and continental honours. The team is also setting history off the pitch.
Another front where the team is setting records is in the transfer market. SafeBettingSites.com has presented data showing Manchester United's net spend over the last decade is -€1.36B. That's the largest outlay on player acquisitions for any team globally.
What's Driving This Expenditure?
We sought SafeBettingSites' football expert, Edith Reads, to gain more insights into the findings. According to her, Manchester United's ambitions have necessitated that expenditure. She explained,
"Modern football is a high stakes game where a club's investments can enhance its competitiveness. Consequently, ambitious teams are always looking to attract the best talent globally. That, however comes at a premium necessitating big expenditures."
Reads also pinned the club's expenditure to the post-Alex Ferguson rebuild. Since the iconic Scotsman's exit, several managers have taken the reins at Old Trafford. Each regime meant changes in the playing unit, including splashing on the personnel that the team expected to kick start its resurgence.
Unfortunately, that expenditure hasn't translated into the club's on-field success as envisioned. Unlike its former sides, the team is on an extended trophy drought. The only silverware it has won in that time are the Europa League Cup and League Cup, both in 2017 and the FA Cup in 2016.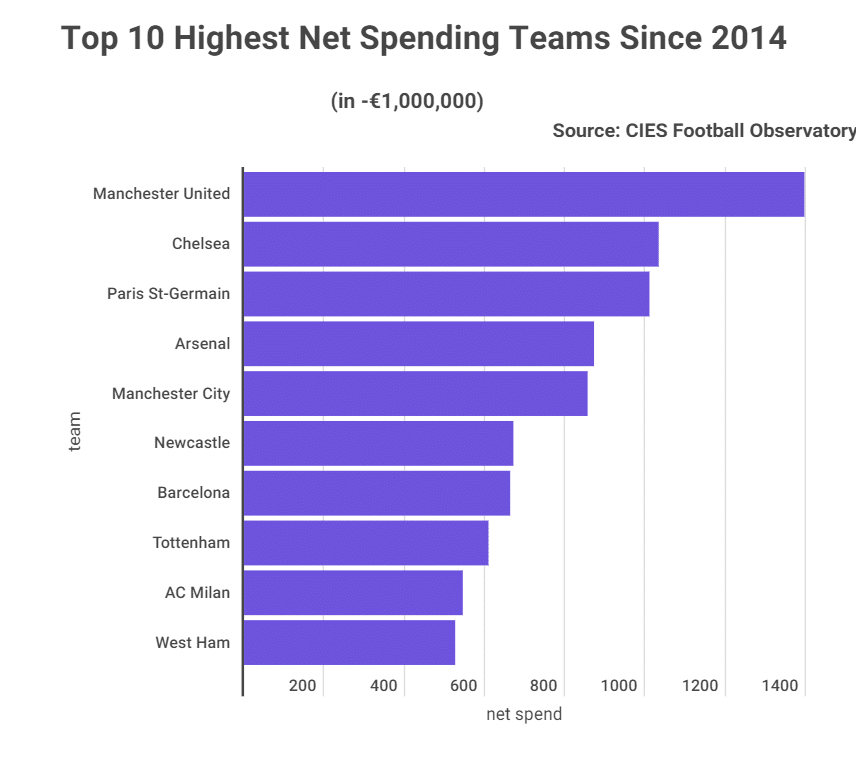 Man United's Big-Money Flops
Among the big-money acquisitions that many consider flops is Paul Pogba. The Jose Mourinho-led team signed him from Juventus for a record €105M. The Frenchman was coming off an impressive four seasons with the Italian giants, where he'd helped them secure four consecutive Scudetto titles. 
Initially seen as the lynchpin for Man United's revival, he would fall short of expectations as a spate of injuries would see his form dip. A falling out with the manager further complicated his stay with the team. Juventus finally took him back on a free transfer after an underwhelming six seasons in Manchester.
Another is Romelu Lukaku. The Belgian marksman signed from Everton for €85 million in 2017. A prolific goal scorer for the Toffees, Man United looked to him as the solution to its blunt attack. However, he struggled to replicate his previous form and left for Inter Milan after two seasons. 
Harry Maguire also cost the team €85M to acquire him from Leicester. The centre-back has caught flack for his defensive (in)abilities and has had to contend with warming the bench lately. Likewise, Jadon Sancho is finding life in Manchester difficult after a big-money move from Dortmund in 2021.
What Does the Future Hold?
Like other teams, Man United is walking a tightrope on expenditure. Balancing between club obligations and investments requires prudence. Again, the team is playing catch up to the newly monied teams such as Chelsea and Newcastle, not to forget the Saudi sides.
Nevertheless, the team's legacy has fans calling for more investments. In their frustration, they have called for the ejection of current owners, who they accuse of sponging off the team. Currently, the Glazers are staying put, and only time will tell if the fans' efforts Will yield fruit.
Was this article helpful?