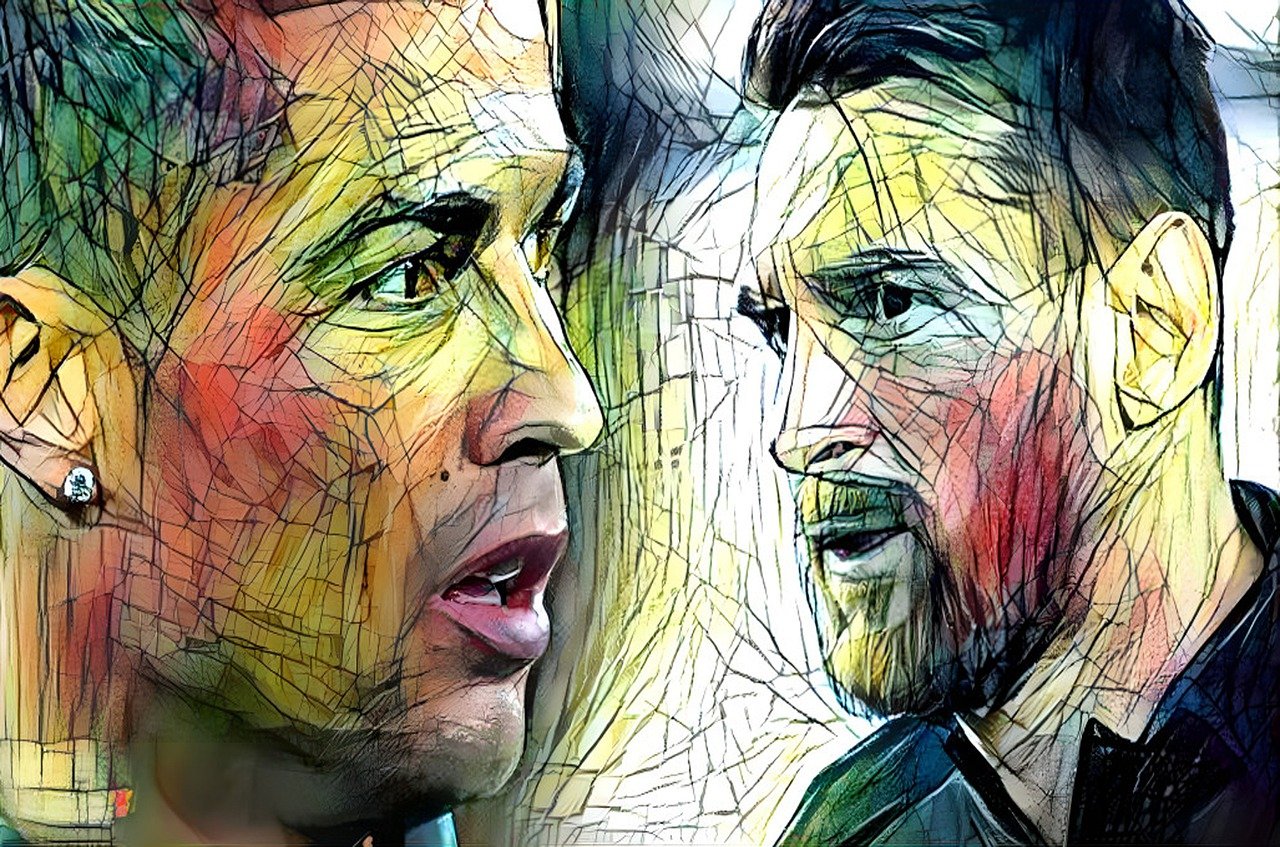 Their long-standing rivalry has captured the football world's attention for years. Lionel Messi and Christiano Ronaldo (CR7) have consistently broken records and won accolades. But the former has now taken the lead in one important category.
According to a SafeBettingSites.com report, Messi has amassed 41 Guinness World Records titles, one more than Ronaldo. This makes him football's most decorated player. That feat is all the more impressive, considering that he is still active and capable of breaking more records in the future.
A Fitting Achievement
Messi's Guinness World Record titles cover a wide range of achievements. Among his illustrious collection,  the Argentine boasts records for the most goals in a calendar year (91). He has also scored the most goals in a single club career (672) for Barcelona. Moreover, he has collected the most FIFA Ballon d'Or awards (7). 
SafebettingSites football pundit Edith Reads has shared her thoughts on the report. She contends, "This recognition is a fitting achievement for Messi, arguably the greatest footballer of all time. To have more Guinness World Records than Christiano, a five-time Ballon d'Or winner, underscores his footballing genius."
Besides the duo, other renowned footballers completing the top-5 Guinness World Records list are Robert Lewandowski, Kylian Mbappe and Neymar. Lewandowski, the prolific Polish striker, boasts a respectable 9 Guinness World Record titles. The young French sensation holds 5, and the silky Brazillian Neymar has earned 4.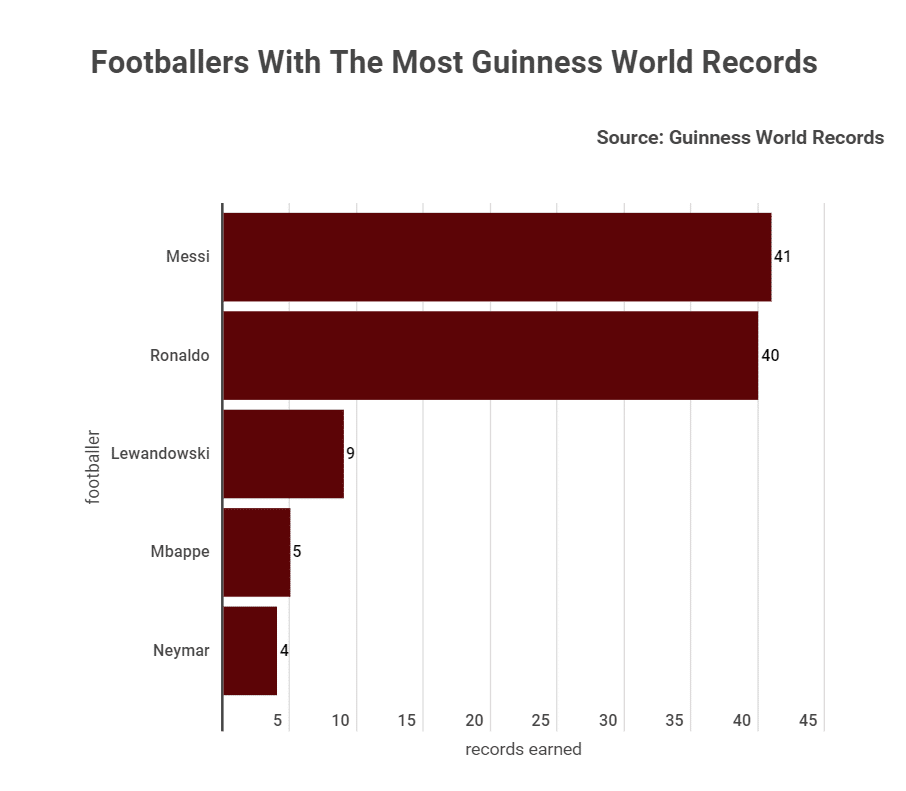 Is Messi Football's GOAT?
The Guinness World Records might not decide who is football's absolute best. Nevertheless, they add another layer to the Messi-Ronaldo debate. For now, though, the Argentine's 41 titles to the Portuguese's 40 provide a compelling argument in his favour. 
Edith argues that the Messi-Ronaldo rivalry is not just about individual awards. Instead, it's about the impact that they've had on the game. She insists it's about the joy they've brought the fans and the inspiration they've given aspiring footballers worldwide.
Moreover, despite their advanced careers, she insists that there's more to come from the duo. She concluded:
"As they continue pushing each other to new heights, football enthusiasts can only anticipate what the future holds for these two legends. The rivalry that has defined an era shows no signs of waning. And the records may continue to tumble as they chase their versions of immortality on the football pitch."
Was this article helpful?