Esports betting is fast becoming as popular as the eSports themselves in India, and countless online betting sites eSports now offer the chance to bet on the most popular competitive video games. We are here to tell you which sites are the best for placing wagers on all possible eSports events, along with crucial info and even some eSports betting tips.
Top 10 eSports Betting Sites for India 2023
How We Rank the Best eSports Betting Sites in India
While people in India do not enjoy as massive a selection of available sports books as people in other jurisdictions do, the number of available sports betting sites in the country has increased of late, and is likely to continue that trend.
Most sports bettins sites have eSports betting options, so thanks to our efforts, you now know which are the ten best eSports betting sites in India. If you would like to know how we came to our conclusions, below you'll find details of the criteria we use to decide which sites are better than others.
Safety
The internet can be a little like the old US Wild West, and India is more prone to cyber attacks and data leaks than many other nations. The world wide web can be a difficult place to police, but online betting sites must do everything they can to keep their sites safe for their customers. Traffic encryption is an absolute must, plus email verification and two-step verification are two other factors sites should offer.
Promotions
Sports betting promotions and bonuses are a tactic used by online sportsbooks in the hope of converting visitors to their site into regular sports book patrons. Usually such promos do offer something a little special, but some bonuses are simply worthless. When we find an available sports betting bonus, we give it a thorough examination to see if it is worthy of being called a bonus.
Live Streaming
Plenty of eSports fans turn up to the big LoL, Dota 2 and CS:GO events to watch the hottest OP teams in action, as they t-bag their trash opponents. Millions more tune in to watch too, and unlike pro sports, the majority of streaming services (via Twitch and Youtube, for example), are completely free. This gives online sports books a massive opportunity of providing streaming services to their customers, and we give a thumbs up to any CSGO betting sites or DoTA 2 betting sites, like Sportsbet.io.
Live Betting
If any sportsbook with eSports betting markets is not offering live betting, then they are seriously missing out. Esports are perfectly suited for live betting, with countless live betting markets available. Most eSports events are played over rounds, so betting on the winner of the next round is always an option. You could also bet on the number of kills or eliminations a team will secure during any round. Esports events are full of numbers, and those numbers change during a match, allowing for even more live betting options.
Market Selection
There are currently just under twenty video games that are regarded as eSports, split into three categories. These three categories are MOBAs (multiplayer online battle arena) like League of Legends and Overwatch, FPSs (first person shooters) such as CSGO and Tom Clancy's Rainbow Six, and actual sports games like FIFA (football) and NBA LIVE. The best sites – the ones that truly can be classed as dedicated betting sites eSports are available at – are those with the maximum number of eSports markers.
Odds
The odds offered make or break a sports betting site. If a site has unrewarding odds, then their users are going to move elsewhere. Odds for eSports can be a little unpredictable as eSports themselves can be a little unpredicable, due to the huge number of random elements. This is no excuse though for sites to offer terrible odds!
Is eSports Betting in India Legal?
Like many activities in India, it is hard to define whether eSports betting is legal or not. It is safe to say that eSports betting is legal in India, but it is also safe to say that eSports betting is illegal in India.
The safest way to be sure of legality when you bet on eSports in India is to only bet at a properly licensed, international brand's website or mobile app. All the brands listed on our site will happily take Indian customers. You may have problems in getting money into and out of your sports betting account, but that's down to Indian finacial organisations rather then the sites themselves, and there are always ways around it.
So, the best answer to the question "is sports betting in India legal?" is probably "yes and no, but it's something you do not really need to worry about."
Best eSports Betting India Odds
If you are a successful eSports bettor then you will only get a decent return on your success if you select sites with the best odds. Odds tend not to vary too much between different sites, but many sites work harder then others to make sure they offer the most competitive odds available anywhere.
The amount of money you will win when wagering on eSports will max out when you use a site with the best odds. The odds of course do not matter if you lose – if you lose you lose the same amount no matter the odds at which you placed your bets! Check our recommended CSGO betting sites and Dota 2 betting sites for beneficial odds.
Top 3 eSports Betting Sites in India with the Best Odds
10Cric – 100% Deposit Bonus Up To ₹33,000 + 15 Free Spins
1Xbet – 100% First Deposit Bonus Up To ₹10,000
22Bet – 100% Up To ₹10,000
Best eSports Markets I Can Bet on in India
Not every video game is suitable as an eSports Betting India market, of course. There would be very little interest (okay, some, but not enough) if a global Pokemon GO! or Super Mario 3D World competition took place. The most suitable video games for eSports consideration are those that combine high levels of skill in movement and positioning, with ones that also have a tactical aspect, and in which teamplay is also a crucial element.
Here we offer a brief overview of six of the eSports world's most popular titles.
Counter Strike: Global Offensive (CSGO)
One of the most enduring video games in gaming history, CSGO is regarded as number one eSports game despite the first version of it being released almost two decades ago. The current version was released in 2012 and combines a shooter with tactical elements. Two teams are pitted against each other and given an objective, such as planting/defusing a bomb or securing/rescuing hostages. First team to achieve the objective or eliminate the other team wins, and matches take place over several rounds.
Betting on CSGO is extremely popular and there are even dedicated CSGO betting sites.
Defense of the Ancients II (Dota 2)
Built upon the video game Warcraft III: Reign of Chaos, Defense of the Ancients is a popular MOBA (multiplayer online battle arena) eSport. Two teams of player-selected heroes with abilities unique to them must battle it out along with computer-generated grunts to achieve a specific objective within the arena. Players can constantly respawn, making games and rounds grueling and tense, with players being able to build up their heroes depending upon their in-game performance. Dota 2 betting sites number among the most-used eSports betting sites on the net.
League of Legends (LoL)
Another MOBA and one inspired by Defense of the Ancients. Again, players take on the roles of heroes to battle their way across a arena-bound map, fighting both grunts, beasts and their enemies. A match is played over a number of rounds, with the winner of each round being the team able to break into the enemy base to destroy a structure known as a 'Nexus'.
Overwatch
Less intense that Dota 2 or LoL but just as action-packed, Overwatch is another MOBA that is played as an FPS. Squads assemble using large number of heroes available, each with different abilities and skills. Abilities can only be triggered at certain set intervals and players respawn after they are eliminated back at their base. The game has several potential modes, such as Team Deathmatch where the first team that amasses a specified number of kills is declared the winner.
Starcraft II
Starcraft II is a strategic battle game that works as an RPG game as opposed to the FPSs and MOBAs mentioned above. All the action in Starcraft II takes place in a massive, intricately-detailed fictional universe. Players attempt to build up their resources and abilities basically from scratch, becoming increasingly powerful as they do so.
Also unlike other games, eSport matches in Starcraft pit a single player against a single player. Players use strategy to create and advance powerful armies, and play continues until one army is vanquished or their base is destroyed.
Tom Clancy's Rainbow Six
This game is actually a series of games first released for the video gaming market in 1998, and based on thriller writer Tom Clancy's novel of the same name released in the same year. This game is a tactical shooter that has only really been an eSport since the release of Rainbow Six Siege in 2015.
The eSport version of this title works in largely the same way as CSGO. Players must loot and find a succession of increasingly-powered range of weapons and other deadly devices, while protecting themselves and their team members by holding specific areas of a map or out-gunning their opponents.
Other eSports Games
Other popular titles that you may find available to bet on at as betting sites eSports include Fortnite (FPS/Loot & Shoot), PlayerUnknown's Battlegrounds (PUBG) (FPS/Loot & Shoot), Arena of Valor/Strike of Kings (MOBA), Heroes of the Storm (MOBA), Hearthstone (online collectible card game), Call of Duty (FPS), FIFA (sports), NBA (sports) and Valorant (FPS).
To save you the time needed to search for yourself, here's a quick comparison showing which games our top 10 eSports betting sites cover.
Top eSports Sites – Coverage Comparison
| | | | | | | |
| --- | --- | --- | --- | --- | --- | --- |
| Bookie | CS:GO | Dota 2 | LoL | Overwatch | StarCraft 2 | Rainbow Six |
| 10Cric | Y | Y | Y | N | N | N |
| Mimy | Y | Y | Y | N | Y | N |
| VBet | Y | N | Y | N | N | N |
| 1xBet | Y | Y | Y | N | N | Y |
| Paripesa | Y | Y | Y | Y | N | Y |
| 22Bet | Y | Y | Y | N | N | Y |
| Sportsbet.io | Y | Y | Y | Y | N | N |
| 888sport | Y | Y | Y | N | N | Y |
| BetWinner | Y | Y | Y | N | N | Y |
| ComeOn! | Y | Y | Y | Y | N | N |
Major eSports Tournaments and Leagues
One of the most thrilling aspects about eSports is that seasons are not actually seasonal. Football or soccer takes a break over the summer, and the NFL runs for much less than half a year, but eSports continue on without any significant breaks.
Not every eSports tournament is worth betting on, though. The best betting opportunities come with the key events with the most participants and the most successful treams. These tournaments will also have the largest viewing figures.
Below you will find details of the most anticipated events in global eSports (think the FIFA World Cup, the Superbowl, the World Series or the NBA Finals). If eSports betting India is something you are new to, then these are the competitions you perhaps ought to consider first.
The International – Defense of the Ancients 2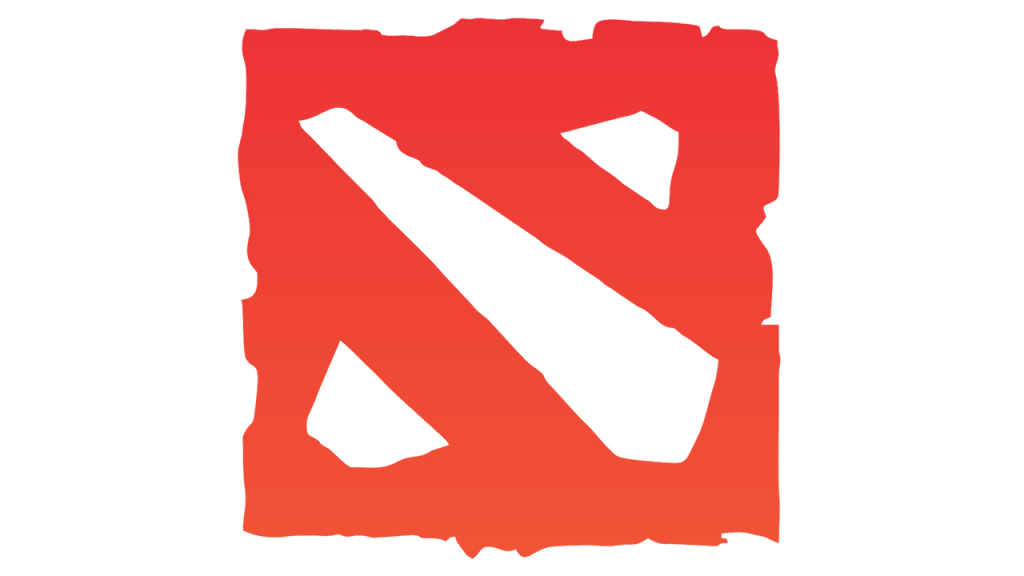 League of Legends is probably the most competiive MOBA eSport, but Dota 2 shades it just in terms of excitement and viewing figures. As a result, The Dota 2 International is the most lucrative annual eSports competition, taking place each summer and organised by Valve. The prize pool has risen year-on-year, breaching $40 million for the first time in 2021.
This is truly the number one eSports event of the year, so worth wagering on no matter if you're an eSports betting India newb or not.
League of Legends World Championship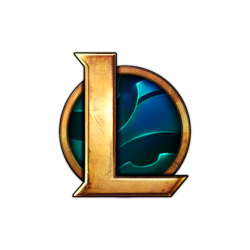 Running since 2011, the LoL World Championship is probably the most competitive eSport competition, globally. There are even rumours that this competition will gravitate towards becoming the first eSport to become an Olympic event, after it was declared an event for the 2022 Asian Games.
League of Legends is extremely popular in India and throughout Asia, with the tournament being somewhat dominated recently by teams from South Korea and China, with even the major eSports teams from Europe and America finishing second best.
CSGO Major Championships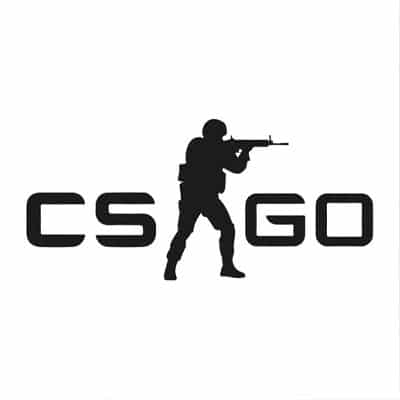 It is pretty amazing that CSGO has been such a popular game, and for so long. There have been very few video games in history that have matched it for longevity. The Major Championships in CSGO first began in 2010, won by legendary eSports team Ninjas in Pyjamas.
The Major Championships continue to be the most competitive CSGO competition, held annually in different citiies all across the globe. The 2020 tournament in Brazil was cancelled due to the pandemic, though, robbing Danish eSports team Astralis the chance to claim their fourth successive victory. CSGO betting sites are incredibly popular.
How to Bet on eSports
Most people know how to bet on non-eSports. You back a team or competitor (human, horse or greyhound) to win, or in some matches for there to be a tie. How do you bet on eSports, though? There are five popular options when it comes to placing your eSports bets, as follows:
Real Money Betting
The most popular option is real money betting. You can bet on any eSports match just as you would on, say, a football or cricket betting event. Additionality, you can bet on either of the teams to win (there are no ties in eSports) or you can back a team to win the tournament overall.
You can also bet on specific aspects of the match. Matches are played over several rounds or 'maps'. You can bet on the final score, or a team to win all maps, or the team to win the first map. You can also bet on a specific team or player to score the most eliminations, or to gain the most gold, minerals or mana depending on the game. Just like most sports, anything that is measurable can usually be wagered upon!
Skin Betting
If you are a gamer yourself, you can wager in in-game or virtual currency as opposed to real money. You can then spend any winnings on skins for your favourite game characters or weapons.
Social Betting
As opposed to betting at sports books you can apply to bet on eSports social platforms with fellow eSports betting fans. We do not, however, recommend this as unlike a traditional sports book, there is no guarantee that you will receive your winning payout!
Fantasy Betting
No specifically betting per se, but some fantasy sports sites now run fantasy eSports competitions that run in the same way as non-eSports fantasy competitions. You will be trying to amass the best eSports virtual sporting team, and if you do well enough you may win some prize money.
Challenge Betting
A mix of real money betting and social betting, challenge betting is social betting where any wagering money is paid up front. The site will then award winnings to players who made succesful bets against their eSports peers
5 Ultimate eSports Betting Tips
Esports is still a growing phenomenon, which makes eSports betting a particular challenge. Everyone can name the best footballers, cricketers, golfers, tennis players and athletes in the world, but the best eSports players? Or the best eSports teams?
You don't have to give up on eSports betting at the first step, though. Here are five eSports betting tips that should allow you to get the most from your sports betting:
1. Perform Your Research
Even the most avid gamer probably doesn't know a huge amount about eSports betting – or at least enough to match eSports betting a profitable venture. This is why research is so crucial before placing your first CSGO, LoL or Dota 2 bet.
Usually the best teams are those with a dominant player, or 'pred' as they are more commonly known. Check out which teams have the most preds, or which pred is currently putting the most time into the game. Some games such as LoL or Dota 2 have a strategic teamwork element, so look for teams with a history of working together, or for teams that for the next big match or missing a usual team member or two.
2. Keep and Eye on the Action
On the many great aspects of eSports is that you can usually watch along with any match or tournament that you have placed a wager upon. This makes live betting such a superb option, as you can spy out any player who is not performing as expected. Esports matches are high-intensity affairs and if a player is not in the zone their team is likely to be at a disadvantage.
Live betting on eSports is key to becoming a successful eSports bettor, so make sure you are keyed in on the action and that you react accordingly.
3. Risk and Reward – Achieving a Balance
In some ways eSports are like baseball, in that matches are very hard to predict. In baseball, it is quite common for a team to win four matches in a row and then lose 0-7 to a team with a worse record than them. Esports can be unpredictable but in a different way – there are so many good teams and so many good players that the differences between many top teams is negligible.
This means that a long term strategy as opposed to a short term one is the way to go. Brush off any short-term losses and maintain a winning stategy, which is better than betting haphazardly on a daily basis and hoping for the best.
4. Keeping Records is Key
The human brain helps us survive by encouraging us to do positive things and discouraging us to do negative ones. That's why we tend to remember positive events in more detail than negative ones. As a result, most of us have bias towards positive memories.
This means you are likely to remember your winning bets far more than your losing ones and you may think you are winning when, over the longer term, you are losing. Keeping records of your betting will give you a clearer picture and may stop you using what you think is a winning betting stategy when in fact it is a losing one.
5. Manage Your Bankroll
A great deal of eSports bettors come unstuck because they fail to manage their bankroll. They find that their betting eats into other aspects of their finances and they start to face problems, and some disasterously so.
If you take your monthly income and subtract crucial elements such as rent, mortgage payments, food, utility bills, entertainment and leisure activities, you will have a much clearer idea of how much you potentially have for betting. Decide on a monthy bankroll figure and stick to it – once it has gone, it's gone. Never bet more than a tenth of your bankroll in any one day, and never more than one tenth of your daily bankroll on a single bet.
Bottom Line in eSports Betting Sites in India
Sports are not for everyone and both sports participation and sports viewing has been on the decline for a few years now. Compare that to video gaming which is becoming increasingly popular, especially among the under thirties.
As eSports rise there is no doubt that eSports betting is experiencing a positive rise too. If you enjoy gaming and you enjoy watching your favourite games and streamers, then why not add to excitement and hopefully add a little to your monthly incomings too by becoming a regular eSports bettor? Stick to our recommended eSports betting sites and a whole new pastime or passion could be opening up for you.
#1 Indian eSports Betting Site
100% Deposit bonus Up To ₹33,000 + 15 Free Spins
100% Deposit bonus Up To ₹33,000 + 15 Free Spins
Leading bookie for cricket betting
Variety of ongoing promotions
Excellent Android mobile app available
9.8
Use bonus code
Copy
Visit Site
This promotion is only available to Customers who have not previously made a real-money deposit and can only be used once. To be eligible for this promotion, players must input WELCOME in the 'Bonus Code' field when making a qualifying deposit. The minimum qualifying deposit for this promotion is ₹1,000. The bonus amount of 100% of your qualifying deposit up to ₹33,000 will then be credited to your Sports Bonus Balance.
eSports Betting Sites in India FAQs
Do eSports betting sites offer their customers bonuses?
All sports books mentioned on this page offer bonuses, but none offer specific eSports bonuses (such promos are rare). Check the site to see if your bonus is eligible for eSports.
What eSports can I bet on in India?
The most supported eSports in India are undoubtedly LoL, Dota 2 and CSGO, with Overwatch, Starcraft II, and Rainbow Six: Siege also enjoy excellent coverage.
What are the best eSports betting sites that accept Indian punters?
10Cric, Mimy and VBet are all impressive sportsbooks with excellent eSports sections. Paripesa are eSports specialists, while 1xBet and 22Bet have some of the best odds.
Is it legal to bet on eSports in India?
There are currently no laws whatsoever about eSports betting in India.
How can I live stream eSports?
A few of the sites mentioned on our pages will stream live eSports, but you should be able to stream most eSports competitions on other streaming sites, such as Twitch, Youtube or Facebook