eSports have become a popular sports betting option for many people, especially in Canada. And some of the best eSports betting sites cater to players in more ways than one. Of course, if you are new to this particular type of gambling, you may want to take a look at this guide. That way, you can involve yourself in the betting markets without worrying about how to go about it. At the same time, we will inform you on some of the very best eSports betting sites that are available to Canadian bettors. In this respect, you can engage in real money betting at a respectable platform.
Therefore, if you want to know all about the betting options for eSports, you have come to the right place. Find out more about Counter-Strike: Global Offensive (CS:GO), League of Legends (LOL), StarCraft and more right here. And then discover the greatest sites, welcome bonuses, payouts and so on that are available to enjoy.
10 Best Canadian eSports betting sites
It is true that there is a large number of eSports games available for betting on, but these are not accessible at all online sportsbooks. Therefore, you need to know of the ones that provide the best experience for Canadian eSports bettors. Some of these sites also incorporate traditional sports betting for you to engage in as well. If you want to know more about the best eSports betting sites though, you are in the right place. Take a look at our top 10 for Canadian bettors below.
How We Rank the Best eSports Betting Sites
When we look at recommending any type of online gambling site, there are certain features that we look out for. Of course, for an eSports bettor, the high-priority features may be quite different to a standard sports bettor. In essence, you are more likely to be looking for a platform with various eSports on offer, like Dota 2, League of Legends and Call of Duty, for example, rather than specifically a wide range of sports in general. So, how do we proceed with rating an online eSports betting site? Well, these are the features that our dedicated team of gambling experts seek out:
A great selection of eSports and connected markets to bet on.
A high level of safety and security features to keep you and your details protected.
An official license or high level of repute with online bettors.
Exciting welcome bonuses for newcomers and ongoing betting promotions for regulars.
Possibility of accessing live streaming and live betting possibilities.
Quality of odds and range of markets.
A high-quality online sportsbook design.
An effective and dedicated customer support team on hand.
Option of placing eSports wagers from a mobile device.
Is Betting on eSports Legal in Canada?
The interest for eSports betting sites is actually growing quite rapidly within the Canadian territory. Many online bookmakers accept registrations from Canadians and allow them to place wagers on the variety of eSports events. It can therefore be said that you can legally access the eSports betting scene from Canada.

It was the fighting game Street Fighter II, released in '91, that popularised the concept of direct competition between two players in a tournament scenario. From that, large eSports tournaments started to grow, with an event in the early 90s – the World Game Championships – hosted by Blockbuster Video coming to prominence. Players from Canada, the UK, Australia, USA and Chile could compete in it, with games like NBA Jam and Virtua Racing being played by participants.
With increasing internet connectivity capabilities, bigger tournaments were established. Today, Canada joins countries like the UK, South Korea, Japan, China, Australia and New Zealand in offering legal online eSports gambling.
Over the years, Canada has become quite favourable towards certain eSports games, with CS:GO being in the prime position for team gaming. 19 squads from Canada partake in gaming on this, and they have won over $1.5 million in prize money from doing so. With regard to individual players, StarCraft II is played by around 85 Canadian gamers on a competitive level. Despite this being the case, individuals have earned the most from competing in Overwatch games.
Some of the top eSports teams based in Canada and their overall earnings include:
Luminosity Gaming – $1,347,382
Vancouver Titans – $350,000
Team NP – $224,679
Team Tinker – $120,561
Team Canada – $76,000
Ghost Gaming – $47,200
How Do Top eSports Betting Sites Compare in Terms of Games Covered?
It is common for online sportsbooks to provide their players with a range of different eSports for betting on. And different gamblers enjoy betting on different events circulating around different eSports. The question is, which of these video gaming options are available at each different platform? Some of the most popular games are listed below, as well as the sites that they are accessible to place bets on at. Some of those sportsbooks also contain traditional sports betting options, as well as casino games like roulette and so on.
eSports Betting Bonuses
Just because eSports betting focuses on the video gaming sector does not mean that online sites do not provide intriguing welcome bonuses and so on for players. While some bookmakers do offer eSports specific promotions, others provide an offer that caters to all types of sports markets, including eSports events. Of course, eSports fans are likely to want to find something that assists with having an enjoyable online betting experience. If this is you, then we have some important information for you below. Our experts have brought together the best eSports betting sites welcome bonuses for you to view and claim yourself.
Best eSports Betting Odds
It's only natural for an online sportsbook to provide a selection of odds to their bettors. Some of these will be better, while others will be a little bit worse. Of course, some sportsbooks stand out more for this than they do for their other inbuilt features. While it is true to say that everyone has their own personal favourite, we can also suggest our recommended eSports site for the best odds.
In our opinion, we believe that Spin Sports has some of the best odds for you to benefit from. It provides a wide range of markets for each of the eSports that it offers. And this includes betting options like CS:GO, League of Legends, Dota 2, StarCraft 2, Rainbow Six, Rocket League and various others.
There are a few others that we can suggest alongside Spin Sports, such as GGBet and Sportingbet, which also bring ideal betting odds to the forefront. However, on the whole, it is our recommendation to sign up to Spin Sports if you would like to benefit from a great site and inviting odds.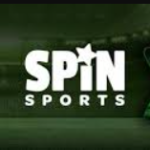 Free Bet Up to C$200
Up to $200 CAD Free Bet
Mobile eSports Available
Highly Competitive Odds
9.2
Visit Site
1st Deposit - Free Bet up to $200 • New customers only • Min deposit $10 • Wagering at odds of 1.3+ to unlock free bet • Opt-in required •
Best eSports Markets I Can Bet on in Canada
It is true to say that the presense of the eSports betting sites has grown considerably since it first began. More and more video games are being played for event purposes and league standings. Today, there are more eSports tournaments, eSports teams and eSports titles than ever before. Major events take place in various locations around the world, with World Championship tournaments existing to determine the best players and teams.
If you are a bettor based in Canada though, it is important to know which eSports you have access to for betting on. Just because there are popular games in operation around the world does not necessarily mean that they will automatically be available to you. To engage in eSports real money betting, it is ideal to know what is out there beforehand. So, let's have a look at some of the best eSports markets that you can proceed with wagering on in Canada. They include the following eSports:
Counter Strike: Global Offensive (CS:GO)
Fortnite
Call of Duty
League of Legends (LoL)
Dota 2
Overwatch
Starcraft II
Hearthstone
NFL Rocket League
NBA 2K
World of Warcraft
Major eSports Tournaments and Leagues
eSports betting Canada fans will likely be pleased to know that there is a variety of major sports events that can be experienced. And while betting on them is one option, these can also be streamed through platforms like Twitch and YouTube. In this respect, if you would like to view these events as they unfold on your screen, here are some of the most important major events in the eSports tournaments world:
League of Legends World Championship
The International (Dota 2)
Fortnite World Cup
International eSports Federation World Championships
Overwatch World Cup
Rocket League Championship
Intel Extreme Masters
Counter-Strike: Global Offensive Major Championships
Starcraft II World Championship
The Hearthstone World Chanpionship
Dota 2 Asia Championships
It is true that some of these worldwide tournaments for eSports, betting on eSports would not likely be a possibility without the various leagues that have been built up. These pretty much allow for eSports gambling to take place, with a wonderful selection of such occurring in multiple countries. Maybe you are even interested in joining one of the leagues? In any event, here are some of the most impressive and popular eSports leagues:
Overwatch League
League of Legends Championship Series
Call of Duty World League
Rocket League Championship Series
Player Unknown's Battleground (PUBG) Global Championship
DreamLeague (Dota 2)
How to Bet on eSports
So, if you have made it this far, then the likelihood is that you have a vested interest in partaking in some eSports bets, right? Well, you're in the right area, because we have some eSports betting tips that you can follow to give yourself additional information. You see, when it comes to this unique sector, it does not just provide a single opportunity. Instead, there are a few different ways in which you can participate.
Skin betting
One of the most popular ways to engage in online eSports betting is to take the route of skin betting. This requires you to have played one of the video games in question, such as Dota 2 or CS:GO, for example. Within these games, you are able to win various skins, which are useful in-game if you want to equip your weapons or armour with a different look or feel to them. On the other hand, if you do not want them at all, they can used on an online betting site. Essentially, you are required to link your Steam account up to the platform and select all skins that you would like to bet with. Those skins are basically wagered on game outcomes. The betting software matches your bet against another player who is willing to bet the same value of skins on the opposite outcome via this method.
eSports Real Money Betting
Where skin betting essentially allows you to win even more skins (and not convert them to real money unless using a trading site), real money betting is a route that many other bettors take. This works in the same way as traditional sports betting. You deposit money with your favoured online bookmaker and then bet on the outcome of different eSports tournaments or events. If you win, you receive a payout as determined by the odds provided beforehand. This way, you can wager on the match winner, tournament winner, first kill and first blood, over/under bets and so on.
Challenge Betting
Challenge betting is also something that is available to make use of where eSports are concerned. This essentially combines skin betting and real money betting. It operates as an agreement between two players prior to a game taking place. The combination can be anything from big cash figures to rarer skins or smaller, more friendly wagers. These challenges do not usually take place through an official sportsbook, though. People opt for this because there is no house advantage, and two people can simply lay down the challenge between themselves instead.
5 Ultimate Esports Betting tips: How To Succeed in eSports Betting?
There is no definitive way of guaranteeing success with eSports betting. However, you can proceed with various tips as a way of enhancing your own odds. There are key factors that you can take on board and utilise when you decide to place bets on events. Furthermore, there are key things to avoid doing, so check out our guidance on this:
1. Utilise a Good Bookmaker
The first and most important of our eSports betting tips is to ensure that you select a responsible and suitable bookmaker. Choose one of our recommended platforms. There is no point registering at a site that does not follow proper gambling protocols or offer a secure experience. Look for the best odds, the lowest margins, no limits on betting amounts etc.
2. Do the Proper Research Before Betting
Always do some research prior to placing any bet. This is something that holds true for sports betting in general, not just eSports betting. Video games, like standard sports, have plenty of key mechanics that you need to be aware of, and so do the people playing them. Check into the teams playing the games and see what they excel at and what they are not so good with. See which players are participating for the team and find out their past event results. This helps you to build up an idea in your mind of what the odds are like for each side.
3. Learn from Your Mistakes and Bet Responsibly
Make sure that you are a responsible gambler, too. Keep track of your success, because being successful with any sort of betting requires a long-term strategy to be worked out. Racking up some lucky wins is always great, but you will also need to keep a check on your losses, too. Try learning from past mistakes when betting and correct them for future wagers. At the same time, it is always good to avoid betting on too many eSports games and tournaments at once.
4. Understand the Games Themselves
While learning about the teams and players partaking in eSports competition is one thing, it's quite another to learn about the actual games. Just because Rainbow Siege has certain in-game features and rules does not mean that Overwatch or CS:GO will have the same. You need to know about each different eSport separately. Of course, if you're intending to specialise in betting on one specific eSport, then you can hone your craft a lot better than trying to gather information about multiple ones.
5. Use a Proper Betting Method
One final piece of advice to remember is that it is always good to implement a proper staking method. This is key if you want to optimise your bankroll. Prioritise the events themselves and adjust the value of your wagers as necessary. Do not wager a huge amount on an underdog, even if they are your favourite. Be sure that your research beforehand leads you to a sensible and logical conclusion bet-wise. And never rely solely on the odds provided by the sportsbook. At the end of the day, they are simply looking for their house share of the wagers placed.
Bottom Line
eSports betting Canada is becoming a much more prolific pastime, and it is clear to see why. Many people love playing video games, so getting to watch them being played by others and bet on the outcome is quite the experience. eSports betting sites know this is a great activity, and so have reacted by integrating more eSports into their sites. Gamers and bettors alike can now get their fix of something inviting. More and more betting markets for this sector are becoming available over time too, and there will always be an inviting prize pool for you to get your hands on via tournaments etc. So, if you are based in Canada and would like to engage in this entertaining form of online betting, sign up to one of our recommended platforms now!
eSports Betting FAQs
What Are Some of the Best eSports Teams Called?
There are different teams relating to different eSports, of course. Some of the best include the London Spitfire, San Francisco Shock, Team Liquid, Evil Geniuses, Ninjas in Pyjamas, Fnatic.
Can I Make a Living Betting on eSports?
Any type of gambling should not be relied upon solely for the purpose of income. While it's possible to build up a nice side income from it, it should be utilised solely for the purpose of entertainment and enjoyment. Think of it as a hobby, rather than a source of income.
What Do the Winners of eSports Games Receive?
Those people playing the video games in the first place aren't doing it just for the hell of it. Of course, they do get a certain level of enjoyment from the games, but overall, they are playing for their team. When a team wins a tournament or some other major event, they receive part of the event's prize pool. As of now, the highest prize pool for an event was The International in 2019, which occurred in Shanghai and brought together a total pool of $34.33 million.
How Old Do I Have to Be to Bet on eSports in Canada?
This generally depends upon the province that you live in within Canada. The legal sports betting age sits between 18 and 19.
Can eSports Events Be Watched on Television?
While Twitch is the usual streaming service for eSports events, quite a lot of media rights have been acquired by television channels to broadcast eSports tournaments and so on. However, Twitch remains as the most popular and best choice for watching them on.
Can I Join Multiple eSports Betting Sites?
You certainly have the possibility of signing up to more than one site to place eSports bets. However, it's never recommended to register at multiple platforms, otherwise you are spreading your money too thin. You could forget where your money has been deposited, what you are betting on and so on. Stick to one or two recommended sportsbooks.